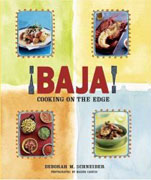 BAJA Cooking on the Edge
by Deborah M. Schneider
A world traveler, Schneider now lives in San Diego, and wrote this book as a result of her work in some of San Diego's best kitchens as a certified chef, and constant visits to Baja, where she collected and tested the recipes in this book, which contains amazing and easy to prepare recipes to try and enjoy at home. Visit www.rodalestore.com.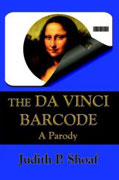 THE DAVINCI BARCODE


A Parody




by Judith P. Shoaf



Shoaf's funny fix on Dan Brown's monumental phenomenon book The Da Vinci Code that sold 60.5 million copies. The author holds a PhD in French and Medieval Studies from Cornell University. Visit: www.davincibarcode.com.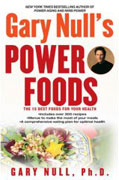 GARY NULL'S POWER FOODS
by Gary Null, Ph.D

A concise guide to dining on the 15 best foods for your health, that includes 301 tempting recipes, creating a plan for optimum health, and menus on making the most of your food intake. For additional information visit: www.newamericanlibrary.com.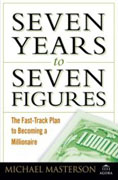 SEVEN YEARS TO SEVEN FIGURES


The Fast-Track Plan to Becoming a Millionaire




by Michael Masterson



This best-selling author provides a compelling and workable plan for becoming financially independent in seven years-orsooner. Visit: www.wiley.com.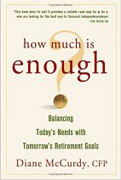 HOW MUCH IS ENOUGH
Balancing Today's Need with
Tomorrow's Retirement Goals


by Diane McCurdy, CFP



"This book does it's job! It provides a reliable road map for people who are looking for the best way to financial independence," Lee Iaccoca. Visit: www.Wiley.com.
© 2008 Bonnie Carroll, All Rights Reserved