BOOK BITES MAY 2011

 

BOOKBITES NEWS  May 2011

Cooking for One from The Culinary Institute of America
"Sometimes we forget to love ourselves.  Luckily, two seasoned chefs have come up with a book full of recipes to help the lone diner get a healthy, tasty meal on the table every night of the week. Mark and Lisa Erickson have completely streamlined the process, and they didn't skip dessert."
-       Sara Moulton, author, Sara Moulton's Everyday Family Dinners, and food editor, Good Morning America
For many people cooking for one is a fact of daily life.  While preparing a whole meal for a single person can seem to be a lot of work, with the right cookbook and recipes, it can be fun and delicious.  Chefs Mark and Lisa Erickson, and The Culinary Institute of America, have put together a collection of delicious and easy recipes and techniques designed especially for the single cook.  COOKING FOR ONE (Lebhar-Friedman Books; April 2011; $24.95/softcover; ISBN: 978-0-86730-822-8) shows home cooks how to plan and create satisfying single meals.
"Many people find cooking for one to be satisfying, fun, and rewarding.  It's a new way to get back in touch with a familiar rhythm of daily living," Mark and Lisa explain. "The pleasures of seeking out the best ingredients, preparing them to their own preferences, experimenting with new flavors, and the sensory pleasures of cooking, are as important to a sense of well-being as daily exercise is."
The Ericksons stress mise en place techniques and shopping strategies to keep weeknight meal preparation simple and easy. Keeping the pantry and freezer stocked with items that are ready to cook in minutes cuts down on food waste and helps save money on the weekly food budget.
Three elements of the chefs' cooking-for-one strategy are:
 Adopt a food lifestyle – take the time to make cooking and eating dinner an integral part of the day.
Sensible cooking– include fresh flavors, interesting textures, and varied ingredients to make meals healthier and more satisfying.
Use practical strategies– use approaches like advance preparation, strategic storage, and mise en place to save time and money.
The authors found that single cooks sometimes skip the "extras" like vegetables and salads when preparing a meal.  Mark and Lisa have developed a number of dinner menus that incorporate a main course and a side dish or two that add very little in the way of extra time and work but add greater variety for meals that are healthier and more satisfying.
Recipes are categorized by season in order to take advantage of seasonal fruits and vegetables.  Pantry recommendations are provided for each season along with a list of produce available.  Recipes include:
·         Asparagus Salad with Crispy Prosciutto
·         Brazilian-Style Fish Stew
·         Strawberries with Chocolate Grand Marnier Sabayon
·          Mediterranean Rice Salad with Spinach
·         Eggplant, Zucchini, and Oven-Dried Tomato Pizza
·         Peach and Raspberry Galette
·         Steak Salad with Potatoes, Mushrooms, and Blue Cheese
·         Blackberry Barbecued Pork Tenderloin with Sweet Potato Salad
·         Spiced Fall Fruits with Orange Flower Water and Yogurt
·         Penne with Broccoli Rabe, Olive Oil and Garlic
·         Chicken with Apples and Prunes
·         Caramelized Pineapple with Black Peppercorns and Ice Cream
Mark and Lisa include "his-and-hers" strategies with each recipe, share their thoughts and ideas, and suggestions to make cooking easy and efficient.
"Keeping meals flavorful, interesting, and healthful is the goal of this cookbook.  The strategies and recipes we have developed put to rest any negative connotations about cooking for one person.  It does not have to be a pot of soup served all week or one roast chicken showing up at every meal.  But by planning, paying attention to seasons, and following some basic techniques, one can enjoy a delicious and healthy meal even on a busy weeknight."
About The Culinary Institute of America
Founded in 1946, The Culinary Institute of America is an independent, not-for-profit college offering bachelor's and associate degrees in culinary arts and baking and pastry arts, as well as certificate programs in culinary arts and wine and beverage studies.  As the world's premier culinary college, The CIA has a network of more than 40,000 alumni, including Cat Cora, Todd English, Sara Moulton, and Charlie Palmer.  The CIA is also the author of numerous consumer books including The New Book of Soups, Gourmet Meals in Minutes, Breakfasts & Brunches, and The Culinary Institute of America Cookbook. For more information, visit www.CIAChef.edu.
Mark Ericksongraduated from The Culinary Institute of America in 1977, and has been the chef in the college's award-winning restaurants as well as at the renowned Cherokee Club in Atlanta, GA.  Currently he is the vice president-dean of culinary education at the CIA.
Lisa Ericksonis a 1979 CIA graduate and has worked as a private caterer.  She is an avid gardener and a community volunteer.
Fig and Raspberry Gratin with Honey Lavender Semifreddo
Lisa: Lavender blossoms can be purchased dry in specialty markets, and are available in fresh bunches at some farmers' markets. I use lavender all summer in shortbread cookies, poaching syrups for fruit, and I particularly like it in iced tea. I steep a sprig with the teabags and boiling water. (Fair warning, though, a little goes a long way!)
Honey Lavender Semifreddo:
The semifreddo recipe keeps in the freezer for several days, ideal if you need something that can be made ahead of time.
1/4 cup heavy cream
1/4 tsp lavender blossoms, untreated
1 egg yolk
2 tbsp honey
Using a small saucepan or in a microwaveable bowl, bring the cream to a boil. Remove from the heat. Add the lavender, cover, and steep for 15 minutes. Strain, reserve 11/2 tablespoons of cream, and put the remainder in a small bowl in the refrigerator to chill until very cold.
Whisk the egg yolk, honey, and reserved 11/2 tablespoons of cream in a medium metal bowl. Place it over a small saucepan of simmering water (the bottom of the bowl should not touch the water). Whisk constantly until very thick and completely emulsified, about 4 minutes. Remove the bowl from the water and continue whisking until cool and thick, about 3 to 4 minutes.
Whisk the remaining chilled lavender cream in a small bowl to soft peaks. Using a spatula, fold a bit of cream into the yolk mixture to lighten it. Carefully fold in the rest of the cream. Cover and freeze until firm. Semifreddos do not freeze as hard as ice cream and maintain a silky texture.
This gratin can be made with any variety of fruits that are in season. Plums and peaches are another good match for the semifreddo.
2 figs, stemmed and halved
1 tbsp red wine
1-1/2 tsp brown sugar
1/4 cup raspberries
Toasted walnuts or pine nuts, to taste
Preheat the oven to 425°F.
Place the figs in a small gratin dish. Drizzle with wine and sprinkle with brown sugar. Bake for 15 minutes, basting once. Scatter the raspberries around the figs, baste again. Bake 5 more minutes
 Serve the gratin warm, topped with a scoop of the semifreddo and a sprinkling of toasted nuts.
Ratatouille and Polenta
LISA : The inspiration for this dish came from a trip many years ago to the renowned Chez Panisse Café in Berkeley, California. While waiting for our food, we watched the table next to us being served a platter of warm, creamy polenta paired with a fragrant ratatouille. Today, it is a dish I turn to often to enjoy the pleasures of seasonal and rustic cooking—comfort food at its best. The ratatouille an be made several days in advance, and actually improves in flavor as it sits.
MARK : The quantities listed here for the vegetables do not need to be exact, by any means, and should be varied according to what you have and like. Double the ratatouille recipe to have some ready for a Ratatouille Tartlet or to serve as a side dish with grilled or roasted lamb or chicken.
Traditionally, the vegetables for ratatouille are sautéed separately in olive oil. We have chosen to oven roast them all together, which imparts deeper flavors, uses a lot less oil, and is much easier, too.
2 cups large-dice eggplant (about 6 oz)
1/2 medium large-dice zucchini (about 3 oz)
1/2 medium large-dice yellow squash (about 3 oz)
1/3 red pepper, cut into large dice
1/4 onion, cut into large dice
1-1/2 tbsp extra-virgin olive oil
Salt and freshly ground black pepper as needed
1/2 cup halved cherry tomatoes or 1/3 cup chopped, seeded tomato
1 garlic clove, chopped
2 tbsp red wine
1/4 cup Homemade Chicken Stock
2 tbsp slivered basil
Preheat the oven to 425°F.
Place the eggplant, zucchini, squash, red pepper, and onion on a baking sheet. Drizzle the olive oil over the vegetables, season with salt and pepper, and toss until they are evenly coated. Bake, uncovered, for 20 minutes. Add the tomatoes and garlic, and turn with a spatula to distribute them evenly. Bake until all of the vegetables are tender, another 10 minutes.
Remove the pan from the oven. Add the wine and stock; mix well, scraping the bottom of the pan to release any browned bits. Pour the ratatouille into a small casserole dish along with the wine and stock. Return to the oven and bake, uncovered, until the vegetables are tender and the wine has mellowed and cooked down a little, another 10 minutes; there should still be some liquid in the dish.
Season the ratatouille with salt and pepper and sprinkle with the basil. Serve on top of the polenta in a heated soup plate.
If you are hesitating because you don't want to spend time stirring polenta as it cooks, this recipe may change your mind. The polenta is cooked in the oven with little stirring required. Opt for stone-ground cornmeal for the best texture and richest flavor.
1/4 cup medium coarse or coarse stone-ground cornmeal
1 cup water
1/4 tsp salt
1/4 cup milk
1/2 tsp butter, optional
1 tbsp grated Parmesan
Salt and freshly ground black pepper as needed
Preheat the oven to 350°F.
Whisk together the cornmeal, water, and salt. Pour into a heavy 1-quart casserole dish. Bake, uncovered, for 40 minutes; the polenta will be nearly done at this point.
Add the milk and the butter, if using, and stir well until the butter is blended in and the polenta is smooth. Continue to bake until the polenta is fully cooked and creamy, 10 minutes more. Stir in the Parmesan, and season with salt and pepper to taste.
---
SHIRLEY'S AT IT AGAIN . . . NEW BOOK FOR SHIRLEY MACLAINE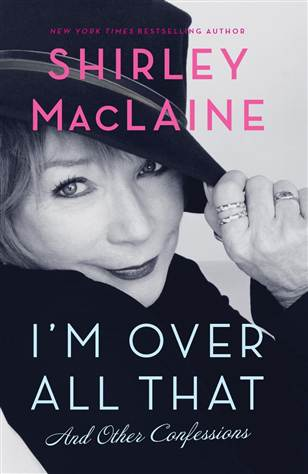 Shirley MacLaine has done it all and even knows where to sit in the sun.
The bestselling author, Oscar winner and New Age spiritualist has a new book of wisdom to share with the universe as well as people who aspire to shine on the big and little screen.
"First of all, you need to know where to sit," MacLaine writes in her latest book "I'm All Over That."
"If it's daytime, you sit facing the outside light. Natural light is very nice for the skin — as long as it's not direct sunlight. If you're really smart, you place your partner just to the side of where the light is hitting you. You'll know you are in the right daytime lighting position when you can't see his face. He is completely backlit. You won't know how he is reacting to your daytime dialogue, but you do know you look as good as possible when the sun is out," the 10-time Golden Globes winner writes/
---
HOW ITALIAN FOOD CONQUERED THE WORLD by John Mariani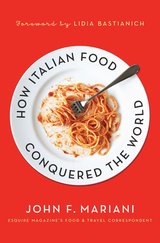 We all know how much Americans love Italian cuisine, but John has created a wonderful cookbook that includes recipes and a history of the popularity and awareness of Italian foods in America for generations. It is a delicious chronicle of the cuisine that won the hearts and stomachs of Americans like no other. Forward by Lidia Bastianich.  270 pages $25.00 Visit: www.palgrave.com for additional information.
---