BOOK BITES RECOMMENDATIONS: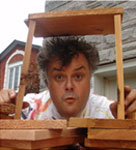 The Art of Plank Grilling
Lickedd by Fire Kissede by Smoke
by Ted Reader
Ted Reader is an award-winning chef and food entertainer, who's parlayed his passion for food into a culinary tour de force that includes more than a dozen cook books,

A good guide to great grilling using cedar planks. The book actually comes with a cedar plank to test Ted's tried and true methods. visit: www.keyporter.com.
---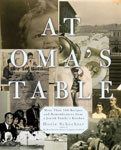 At Oma's Table
By Doris Kchecher
A wonderful remembrance of family Jewish Cooking with recipes to share. Visit www.omastable.com.