BOOKBITES November 2008
---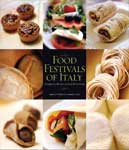 FOOD FESTIVALS OF ITALY
Celebrated Recipes from 50 Food Fairs
by Leonardo Curti & James O. Fraioli
This is such an amazing book that you do not want to miss it. If you love the best Italian food, from the most amazing destinations in Italy, you will adore this book. Every recipe is unique and easy to follow. The photos will remind you of your last journey to beautiful cities in Italy, and remind you of the magnificient products and culinary talent to be enjoyed there. I have visited Leonardo Curti and his family at Tratoria Grapollo bistro in Santa Ynez, California, and it is such a wonderf, inviting and satisfying dining experience. Curti's food history, and Fraioli's editorial contribution provide a brilliant synergy to let you experience the best of food preparations throughout Italy. Viva Italia!  Cost is $35.00 US.
For information visit:www.gibbs-smith.com.
---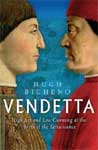 VENDETTA
by Hugh Bicheno
This is a history of the high art and low cunning a the birth of the Renaissance. If you are planning a trip to Italy this book can be very valuable and insightful into the world of military rivalry and power politics over centuries. Price 25.00E (in UK only).
For information visit www.orionbooks.com.
---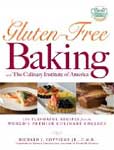 GLUTEN-FREE BAKING
with The Culinary Institute of America
by Richard J. Coppedge, Jr., C.M.D. Forward by George Chookazian, Founder of Foods By George
What a treasure of great baked favorites for people who are on a gluten free restricted diet. The directions are gourmet beautiful and delicious (Price $18.95 US - $20.99 CAN). 
Visit: www.adamsmedia.com
---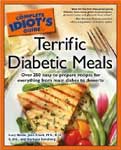 THE COMPLETE IDIOT'S GUIDE 
TO TERRIFIC DIABETIC MEALS
by Lucy Beale, Joan Clark, M.S., R.D., C.D.E., and Barbara Forsberg
Over 250 easy-to-prepare recipes for everything from main dishes to desserts. All recipes come with a glycemic index and glycemic load values. Recipes include quick breakfasts, breads, entrees, Asin favorite dishes, and so much more.
Visit: www.idiotsguides.com.
---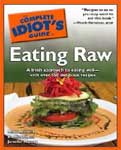 THE COMPLETE IDIOT'S GUIDE 
TO EATING RAW
by Mark Reinfeld, Bo Rinaldi, and Jennifer Murray.
This is a fresh approach to eating well. It contains over 150 delicious recipes to make sticking to a raw diet easire. The book is recommended by actor Woody Harrelson, who loves raw food. Turning off the heat and turning on the nutrition is the basis for raw eating, and countless American's swear by it. Price $16.95.
For information visit: www.idiotsguides.com.
---