BOOKBITES - - - LATEST ONLINE NEWS!

New Travel publication www.GettingOnTravel.com premiered in late April to countless tweets and facebook messages of congratulation. The line-up of fine writers in the premiere issue was amazing, and I am proud to be among this talented group.
Creators and editors Irene Levine and Janice Mucalov surprised everyone with the swift and outstanding publication the releases in such a short time.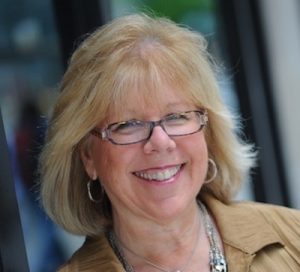 Irene S. Levine, co-publisher of GettingOnTravel, is an award-winning journalist, author and blogger. After a career as a psychologist, she transitioned into full-time travel writing. She's written for the travel sections of major newspapers such as the Chicago Tribune, Boston Globe, Washington Post and Los Angeles Times. Her travel stories also appear on PBS Next Avenue, Grandparents.com, AARP Bulletin, The Huffington Post and other websites, and she's a contributing editor to the International Food, Wine & Travel Writers Association's magazine. She and her husband Jerry produce "More Time To Travel" -- a blog offering inspiration and information for the over-50 luxury traveler.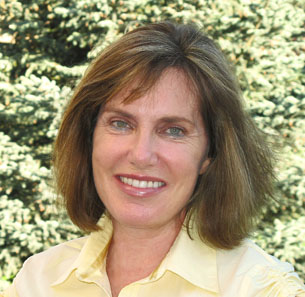 Janice Mucalov is co-publisher (with Irene) of GettingOnTravel. She is a lawyer-turned-writer, wife, mother and avid traveler. She counts herself lucky to have visited all seven continents, including Antarctica (which she says isn't white, but splashed with many shades of blue). Hundreds of her travel articles and photos have appeared in Islands, NUVO, AAA Carolinas GO, Globe & Mail, TravelAge West, Taste of Life, Interval World, Cruise & Travel Lifestyles and USAToday.com, and she's tickled she's won several travel writing awards along the way. Janice is also a member of the Travel Media Association of Canada, the Society of American Travel Writers and the North American Travel Journalists Association.
Contributing Editor Jerome (Jerry) Levine, MD, is Irene's husband, travel companion and intrepid photographer.
During a long career in research and public sector psychiatry, Jerry lived abroad in Italy and traveled extensively both nationally and internationally. Since retiring, his photography has accompanied Irene's articles and has been published in national publications and online. He is a member of the International Food, Wine & Travel Writers Association.
George Mucalov, Contributing Editor is a lawyer and author, George now works with his wife Janice as a writing team. Their travel pieces have appeared in prominent North American magazines and newspapers. Among his adventures: Doing accidental wheelies on a Philippine motorbike, hot-air ballooning in Cappadocia (Turkey) and cautiously watching a tiger shark circling him on a Mexican scuba dive.
George still takes real guidebooks along on trips (unlike Janice, who prefers to pack more shoes). He is Janice's eyes and ears on their travels – and she relies on him both to carry their camera gear and to put the places they visit in a broader perspective.
A member of the Travel Media Association of Canada, George is the other half of the creative team behind the award-winning travel blog, Sand In My Suitcase.
I hope you will visit the new site and follow it for the latest in travel, food, lifestyle and so much more. Congratulations to these two great women, and to all the contributors who can be read at www.GettingOnTravel.com.
Here is the link to my firt travel food story on California Coastal Avocado Delights for your enjoyment! gettingontravel.com/avocado-brunch-in-california/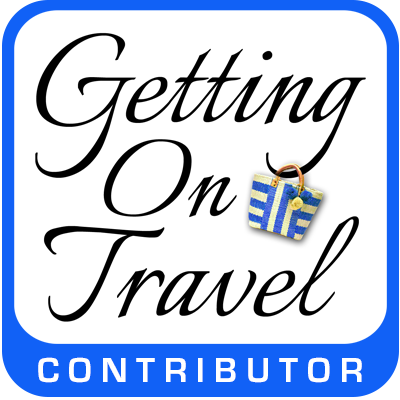 ____________________________________________________________________
BOOKBITES  .  .  .
HOW TO EAT A LOBSTER and OTHER EDIBLE ENIGMAS EXPLAINED by Ashley Blom, Illustrated by Lucy Engleman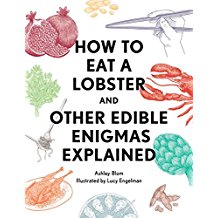 You will love the illustrations and answeres to questions we all have about rarely eaten delicacies in this compact ittle 'get all the answers' book. Etiquette and technique for tacking everyting from lobsters to oysters and artichokes are included for your reading and tasting pleasure.
$12.95 US/ $17.95 Canada www.quirkbooks.com
_________________________________________________________________
EAT WITH INTENTION

- Recipes and Meditationf or a Life That Lights You Up
Cassandra Bodzak - Creator of Eat with Intention TV
Love Your Self - Quiet Your lMind - Fuel YOur Body - Change Your Life!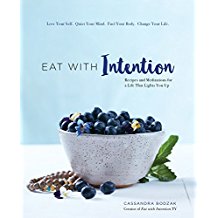 ---