Book Bites
Good Reads For May 2008
---
NEWS FROM THE ART INSTITUTE OF CHICAGO
Art Institute Book Club: "Reading Between the Lions" is the new book club initiated by the Art Institute's Membership Department. The inaugural selections this spring include The Country of the Pointed Firs by Sarah Orne Jewett, in celebration of the Winslow Homer exhibition; and The Big Sleep by Raymond Chandler, in celebration of the Edward Hopper exhibition. Members are encouraged to read the books, download discussion guides and sign up for e-newsletters, and share their thoughts about the books and the exhibitions in their local book clubs.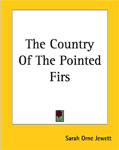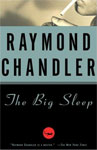 Summer Hours: The Art Institute is getting ready for summer hours! Beginning Thursday, May 29, the museum will be free from 5:00-9:00 p.m. on both Thursdays and Fridays. Celebrate Target Free Summer Evenings with special tours, lectures, performances, and family programs especially designed for warm days in Chicago.
---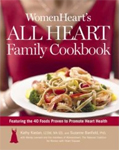 WomenHeart's ALL HEART
Family Cookbook
By Kathy Kastan, LCSW, MA ED, and
Suzanne Banfield, PhD
With Wendy Leonard and the members of WomenHeart: The National Coalition for Women with Heart Disease
This book features 40 food proven to promote heart health.It teaches you about all the wonderful, delicious food you can eat to have a healthy heart. So, it is time to read this beautiful book and forget about things you can't eat, and just enjoy some great tasting food that is preventive healthy heart insurance.
Visit: www.rodalestore.com. 
---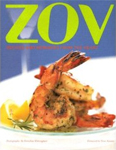 ZOV
Recipes and Memories From the Heat
by Zov Karamardian with Photos by Pornchai Mittongtare
This beautifully done book is filled with Morroccan love and the most delicious and exciting recipes that a novice or pro in the kitchen can duplicate. Suzanne Dunaway, author of Rome, At Home, says "Zov's book brings the author into your kitchen and fills your cooking with Joy."
Visit: www.zovs.com. 
---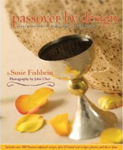 PASSOVER BY DESIGN
Picture-Perfect Kosher by Design Recipes for the Holiday
By Susie Fishbein Photos by John Uher

 Over 130 Passover-adjusted recipes, plus 30 brand-new recipes and décor ideas are featured in this informational book for holiday cooking, with exquisite photos that provide perfect serving solutions. I was really intrigued by the Carrot-Coconut Vichyssoise, and the Bloody Mary-Marinated London Broil. Visit: www.koserbydesign.com. 
---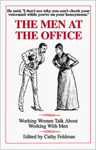 THE MEN AT THE OFFICE
 Working Women talk about working with Men
Cathy Feldman, an editor and researcher, continues her series of books about women in business with The Men at the Office, which is based on over a year's interviews with working women. Visit BPB Blue Point Books.
---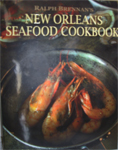 NEW ORLEANS SEAFOOD COOKBOOD
By Ralph Brennan w/Gene Bourg Photos by Kerry McCaffety

 Ralph Brennan and his five talented chefs, along with veteran editor Gene Bourg and award winning photographer Kerri Mc Caffety truly give the gift of love and outstanding New Orleans Seafood in this new book, making the majesty of New Orleans Seafood cooking accessible and available to every home cook step-by-step.
Visit: www.RalphBrennanCookbook.com. 
---