BOOKBITES DECEMBER 2014
___________________________________________________________________
HITLER, JESUS AND OUR COMMON HUMMANITY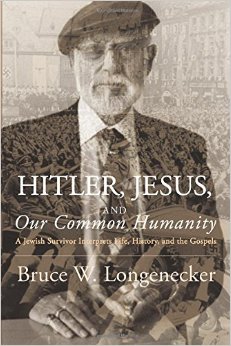 By Bruce W. Longenecker
This book follows the journey of a Jew who fled Nazi Germany but could not exorcise its evils from his theological and literary imagination. Having spent his early years trying to escape from his encounters with Nazism, Rolf Gompertz spent his later years trying to interpret the contours of evil that he had experienced in Hitler's Germany. The spiritual journey of Rolf Gompertz offers intrigue, instruction, and challenge. It is the story of how a small Jewish boy, cowering under the talons of prejudice and protected only by the love of his parents, emerged to craft a life that directly refuted the ideology that propped up the power structures of Nazi Germany. Along the way, Gompertz came to recognize in the folds of the Christian Gospels the story of another Jew who had stood in opposition to a similar configuration of ideology and power. In retelling that story as a committed Jew, Gompertz offered a robust "response to Hitler"--a refutation of the malevolent forces that seek to dismantle "our common humanity"
Amazon Books $20.70
LBN Publisher Note: Rolf Gompertz was my publicity writing Professor at UCLA, a mentor and great friend for many years. He has published five wonderful books that inspire and make people think, as well as many helpful books on publicity and writing. I hope you will take the time to read this story of an amazing American who escaped the Nazi's to become a stellar American.        BC
____________________________________________________________________
LITERARY INSPIRED HOLIDAY GIFTS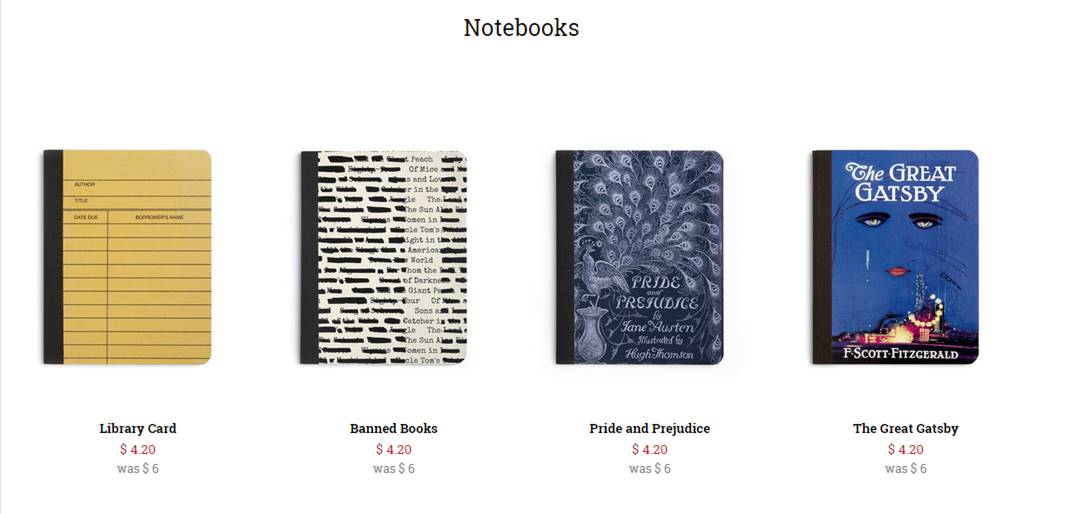 Show your love of reading from your head to your toes—literally. With Out of Print Clothing's new unique sock collection, a one-of-a-kind library card and banned-book design can spruce up any outfit.
For those bookworms looking to take notes in literary style, the new Writer's Journal features five bookish designs with 80 sheets and a "Literary Devices" word search puzzle on the front and back interiors! At a price point of $6.00, this is the ultimate stocking stuffer for the holidays.
The best part about Out of Print Clothing is that for each item purchased, a book is donated to a community in need thanks to their partnership with Books for Africa. It's fashionable and philanthropic!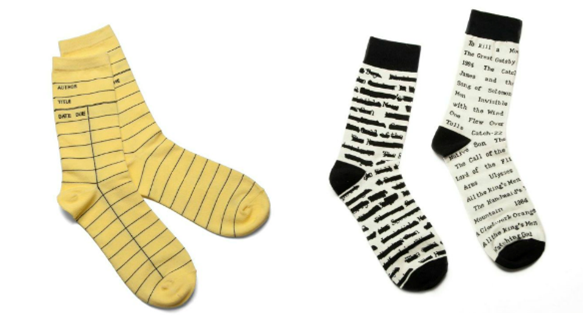 Out of Print's coaster set and matches are the talking piece of any housewarming party, event, or get-together. These water-resistant coasters are sold at a price point of only $20, and become the pages of a book when stored together! The matchbook is only $8, and there is banned book messaging on the back!
For additional information on Out of Print Clothing, please visit www.outofprintclothing.com.
__________________________________________________________________________________
SYTLE . . . .
TEL AVIV-JAFFA NEW MEMBER OF UNESCO CREATIVE CITIES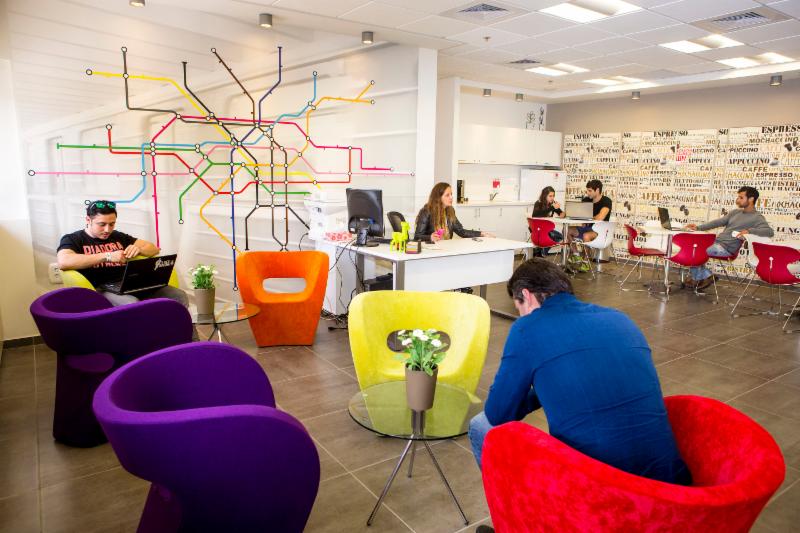 The city of Tel Aviv-Jaffa has been designated one of the newest members of the UNESCO Creative Cities Network for its accomplishments in, and development of, the category of "Media Arts."   
Tel Aviv-Jaffa is one of 28 cities from 19 countries accepted by the network within one of its seven thematic areas: "Craft and Folk Arts," "Design," "Film," "Gastronomy," "Literature," "Media Arts" and "Music." The now 69 member cities in the UNESCO Creative Cities Network work together to promote creativity and cultural diversity, to share best practices, to strengthen participation in cultural life and to integrate culture in sustainable urban development. Launched in 2004, the network aims to foster international cooperation between cities dedicated to investing in creativity and enhancing the economy through creative tourism.    
Tel Aviv-Jaffa joins the network as a newly designated UNESCO "City of Media Arts" - along with Dakar, Senegal; Gwangju, South Korea; Linz, Austria; and York, England - based on its dedication to developing cultural and creative industries using digital technology, integrating media arts as a means to improving urban life, increasing access to culture through digital technology development and providing residency programs and studio space for media artists.   
Israel has also been honored by UNESCO by being recognized as the home of nine World Heritage Sites, including Masada; the Old City of Jerusalem; the Old City of Acre; Tel Aviv's "White City;" the biblical tels of Megiddo, Hazor and Beersheba; the Incense Route - desert cities in the Negev (Haluza, Mamshit, Avdat and Shivta); Baha'i Holy Places in Haifa and the western Galilee; the sites of human evolution at Mount Carmel (Nahal Me'arot and Wadi-el-Mughara caves) and the Caves of Maresha and Bet Guvrin in the Judean Lowlands.  
For more information about travel to Israel, visit www.goisrael.com. 
---