Books for the Month
                          BOOKBITES SEPTEMBER 2013
BAKE AND DESTYROY .. Good Food For Bad Vegans
Forward by CM Punk Natalie Slater, creator of BakeandDestroy.com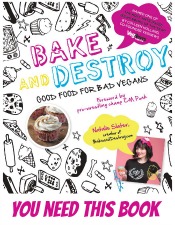 "Bake and Destroy is like a party on every page. Natalie Slater doesn't shy away from over-the-top, knock-your-socks-off recipes you will find yourself making again and again." -- Julie Hasson, author of Vegan Diner.  "(Natalie) does it all with a sharp wit and a punk-rock, can-do attitude that has become her signature and inspired people all around the world." -- CakeSpy.com.   These are described as Vegan Recipes That'll Punch Your Taste Buds in The Mouth! She is the creator of bakeanddestroy.com, andhas more than half-million hits a month. She was the winner of the Cooking Channel's "Perfect Three Contest" and has served as a judge on Food Network's Cupcake Wars. She resident in Chicago, Illinois with her husband.  $19.99 Us $21.99 Canada.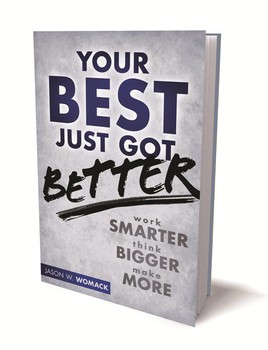 AYour Best Just Got Better by Jason Womack
Work Smarter - think Bigger - make More
"A lot has been written about peak performances-the power of clarity, focusing on positive outcomes, time management, relationships, and mastering self-talk. Jason Womack is one of the very few that pulls it all together in a practical actionable, and meaningful way. Your Best Just Got Better is a blueprint for finding true balance and meaning, and achieving your best in life and business." - Matthew Hately, VP Strategy, Macadamian  Book is  Available at Amazon.
---
___________________________________________________________________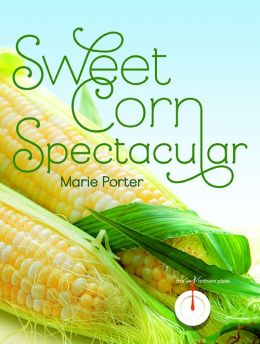 SWEET CORN SPECTACULAR by Marie Porter
From More than seventy recipes to make the most of your late-summer farmers market haul, from comfort dishes to hostess gifts to savory snacks.

"From salsa verde to sweet corn bruschetta it's all wonderful with me. Being a mid-west baby I love summer corn plain or in divine concoctions as the ones in Marie's book. Bravo on the history and unique flavor combinations for corn loving ladies and gents like me to savor." Bonnie Carroll.  Marie Porter is an award-winning cake artist based in the Twin Cities. She has published books on an assortment of topics, including The Spirited Baker, Evil Cake Overlord, Twisted: A Minneapolis Tornado Memoir, and Sewing for Skaters.  Sweet Corn Spectacular is the third book in the Northern Plate series, celebrating the bounty of the Upper Midwest by focusing on a single ingredient., exploring its historical uses as well as culinary applicatons across a range of dishes. $16.96 www.mhspress.org
---