BOOKBITES August 2015 .  .  .
Some of the best BBQ's happen in August and September, and here are a few books to inspire your best techniques at the grill!
LOW & SLOW 2 - The Art of Barbecue Smoke-Roasting and basic curing by Gary Wiviott and Colleen Rush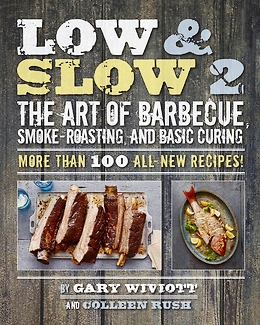 This second book of the taleted twosome offers 100 new recipes to keep the patio fires burning and please guests and family members who love BBQ. For those wishing to learn the ropes of smoke-roasting or basic meat curing this book is perfect. $22 US, $27.50 Canada and E14.99 UK.
_____________________________________________________
BBQ BISTRO - Simple, Sophisticated French Recipes for Your Grill     by Karen Adler & Judith Fertig
Following the success of The Gardener & the Grill these two ladies have given those of us who love food with a French touch the perfect solution in their new book. From Tartine's to Sweet & Sticky Ribs it's magnifique! $20 US, $25 CAN & E14.99 UK.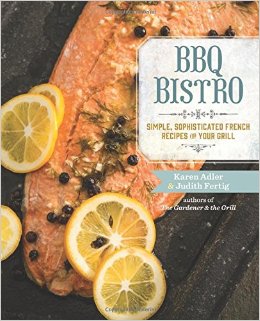 _______________________________________________________
For all my veggie friends out there we give you an amazing vegetarian cookbook to enjoy.

MEATLESS IN COWTOWN - A Vegetarian Guide to Food and Wine Texas Style by Laura Samuel meyn and Anthony Head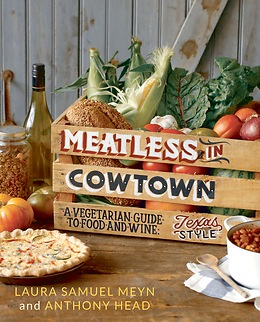 Learn to prepare delicious vegetarian dishes using bold Texas flavors. The recipes in their book are down-home delicious, with unique flavors and inspiring tastes. Try the cashew-quinoa patties or the old-fashioned vegeteble pot pie for an old fashioned or totally now taste. The garlicky-greens spanakopita look amazing and the enchiladas for a crowd will keep everybody at your party happy. $22 US, $27.50 CAN, E14.99 in U.K.

---