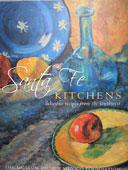 SANTE FE KITCHENS
Delicious recipes from the southwest
Presented by the Museum of the New Mexico Foundation
This book offers the reader a rich array of recipes for appetizers, brunch, entrees, accompaniments and desserts from local chefs, proprietors, members and friends of the Museum. The book is filled with great food and great art, and can be ordered through www.gibbs-smith.com or by calling 1-800-748-5439.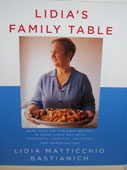 LIDIA'S FAMILY TABLE
By Lidia Matticchio Bastianich
More than 200 fabulous recipes to enjoy every day with wonderful ideas for variations and improvisations can be found in this loving publication from one of Italy's finest culinary stars. This is an outstanding book for people wishing to learn basic Italian cooking. Visit www.aaknopf.com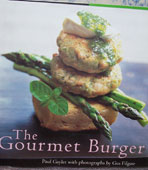 THE GOURMET BURGER
By Paul Gayler - Photography by Gus Filgate
Chef Paul Gayler presents a huge range of delicious and imaginative burger recipes to please everyone's taste, and includes a history of the popular American favorite, beginning in Europe. If you love burgers, you will adore this creative approach to your favorite dinner.
Visit www.gibbs-smith.com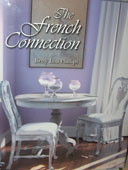 THE FRENCH CONNECTION
By Betty Lou Phillips
A book filled with exquisite photographs of magnificent French designs that showcase examples of the tasteful use of historical use of French antiques in sophisticated city high rises and elegant homes in Provence. If you love French history and design this book will steal your heart. Visit: www.gibbs-smith.com.
FRENCH BY DESIGN
By Betty Lou Phillips
A history of French-country stile, it features elegance and ease designs associated with the regions of Provence and travels to the kaleidoscope of influences and periods that have contributed to today's French country dressed up appeal. The photographs are simply gorgeous and are accompanied by appropriate quotes from great international lovers of beauty and art in design. Visit www.gibbs-smith.com.