CHAUCER BOOK SIGNING CELEBRATES
AN ILLUSTRATED HISTORY OF SANTA BARBARA & ULTIMATE COLORING BOOK
by John Roger Battistone with Michael Mould Contributing Editor & Illustrator
by Bonnie Carroll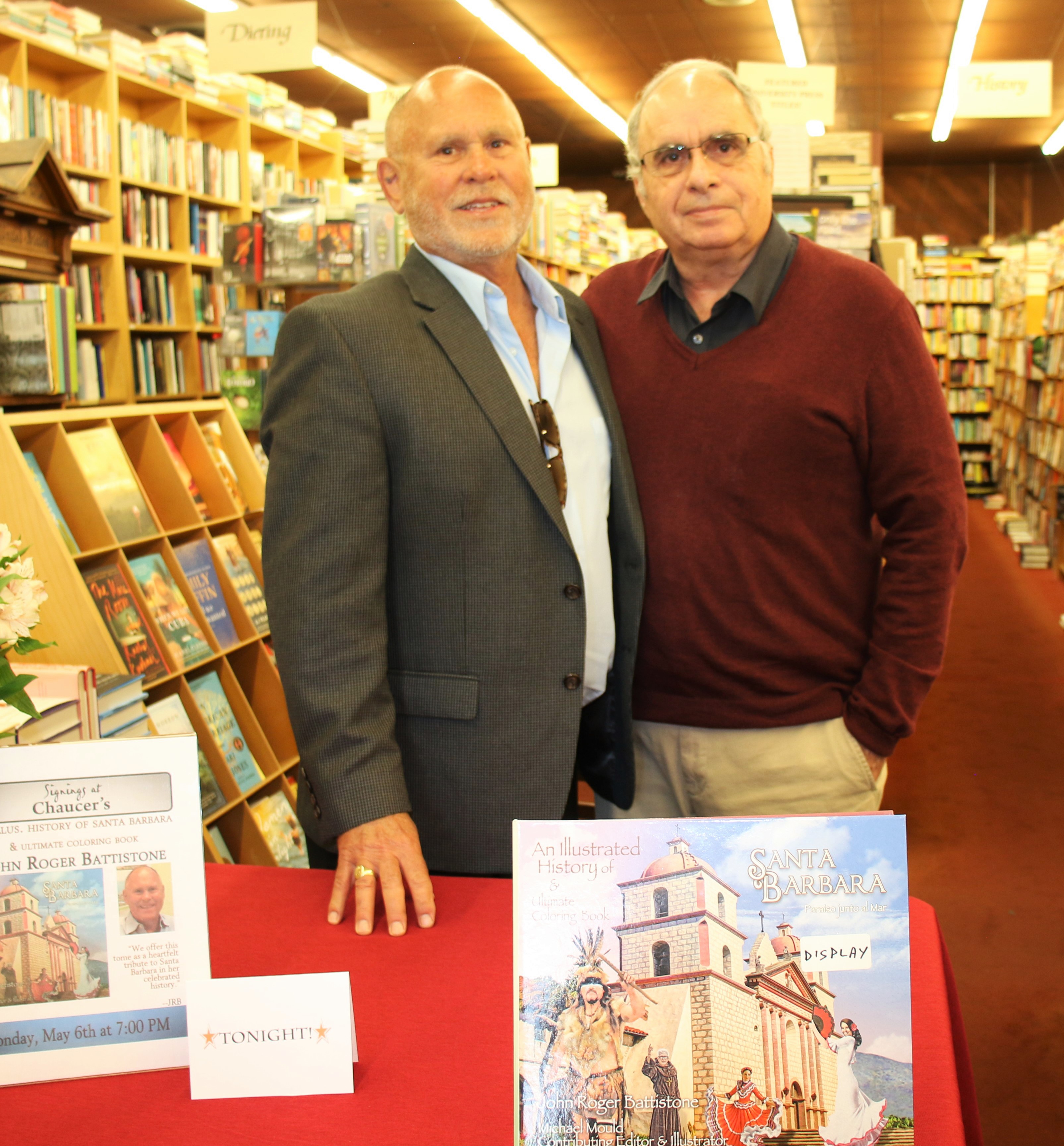 On Monday May 6, John Roger Battistone (who prefers to be called Roger) and Michael Mould held a charming book signing at Chaucer's Bookstore in Loreto Plaza where old friends and local residents stopped by to get a first look at the beautiful history book with illustrations author John Roger Battistone now on sale in the community book shop.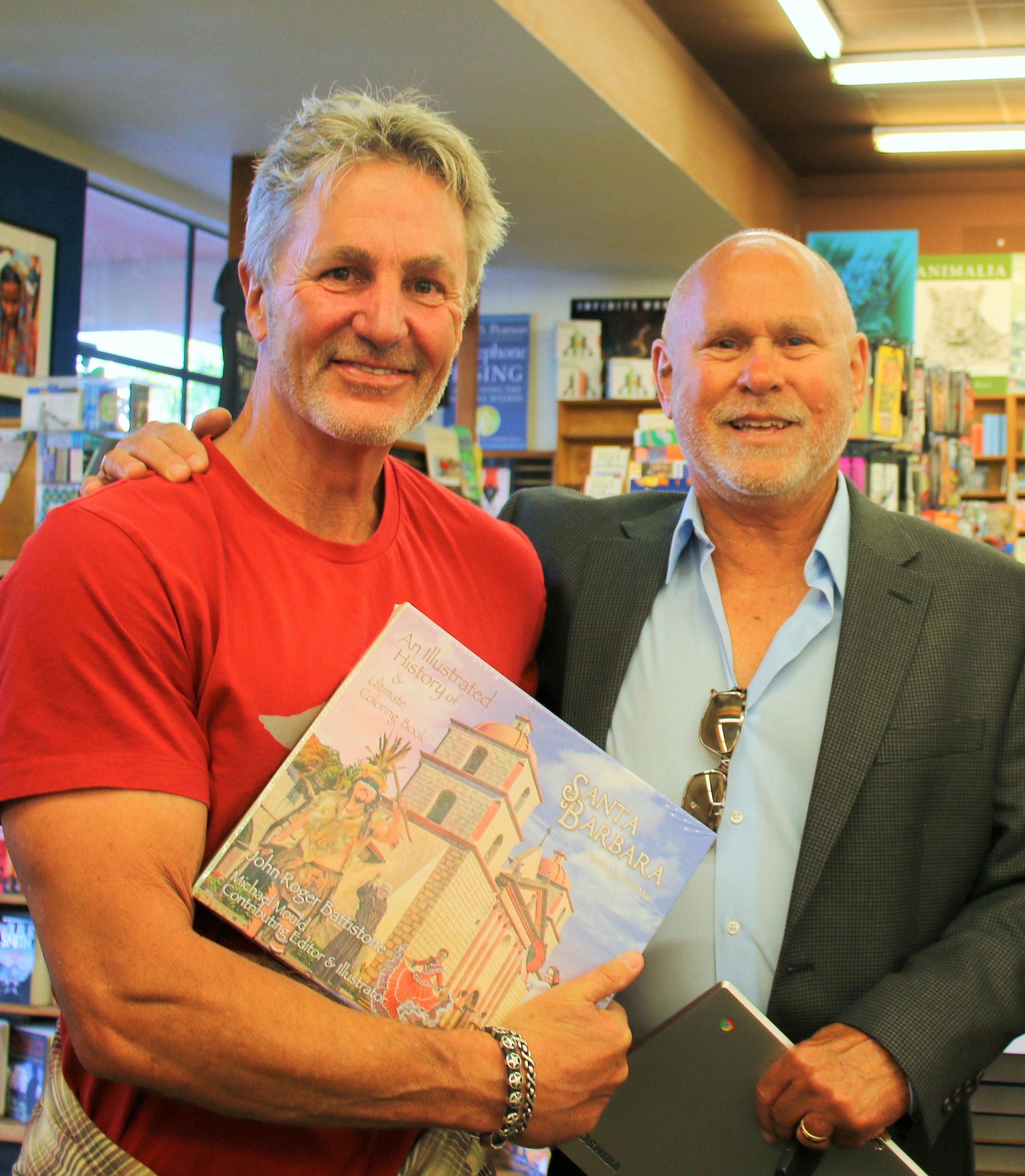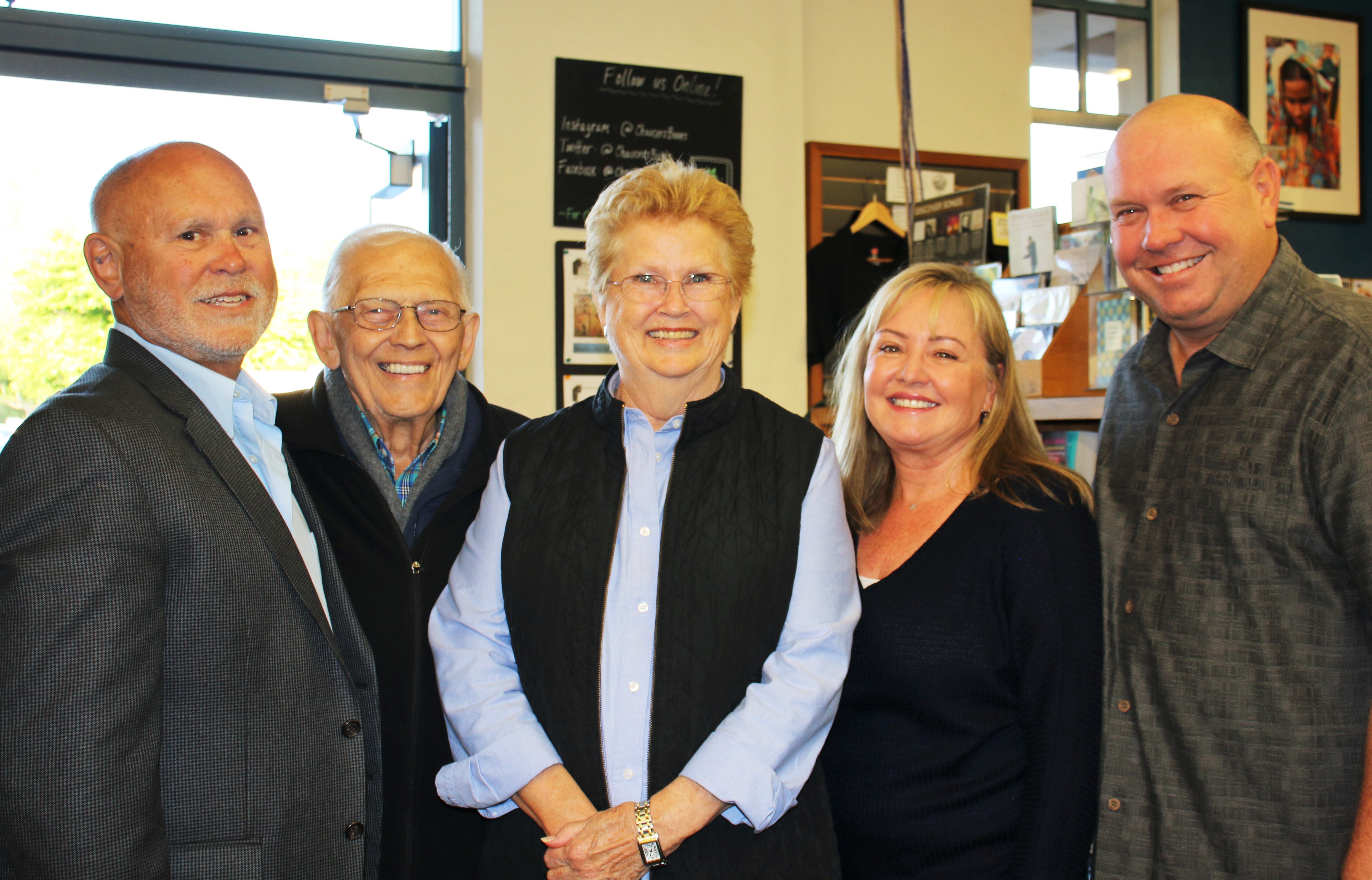 The book is amazing in historical content, authentic illustrations, areas to inspire the artist in readers where they can insert their own coloring styles, and a fascinating pop out box containing coins celebrating the 21 missions along the Camino Real. This box is a brilliant idea to allow children a hands-on way to learn the history of the California Missions. This book is a true masterpiece for locals who love their Santa Barbara history, or for newbie's to Santa Barbara who want to get a fix on this amazing city by the sea that is overflowing with secret locations, interesting people, places and things to learn about. As a local who loves stories about Santa Barbara and the people who founded it, I am blown away by this authentic and creative new look on our wonderful history!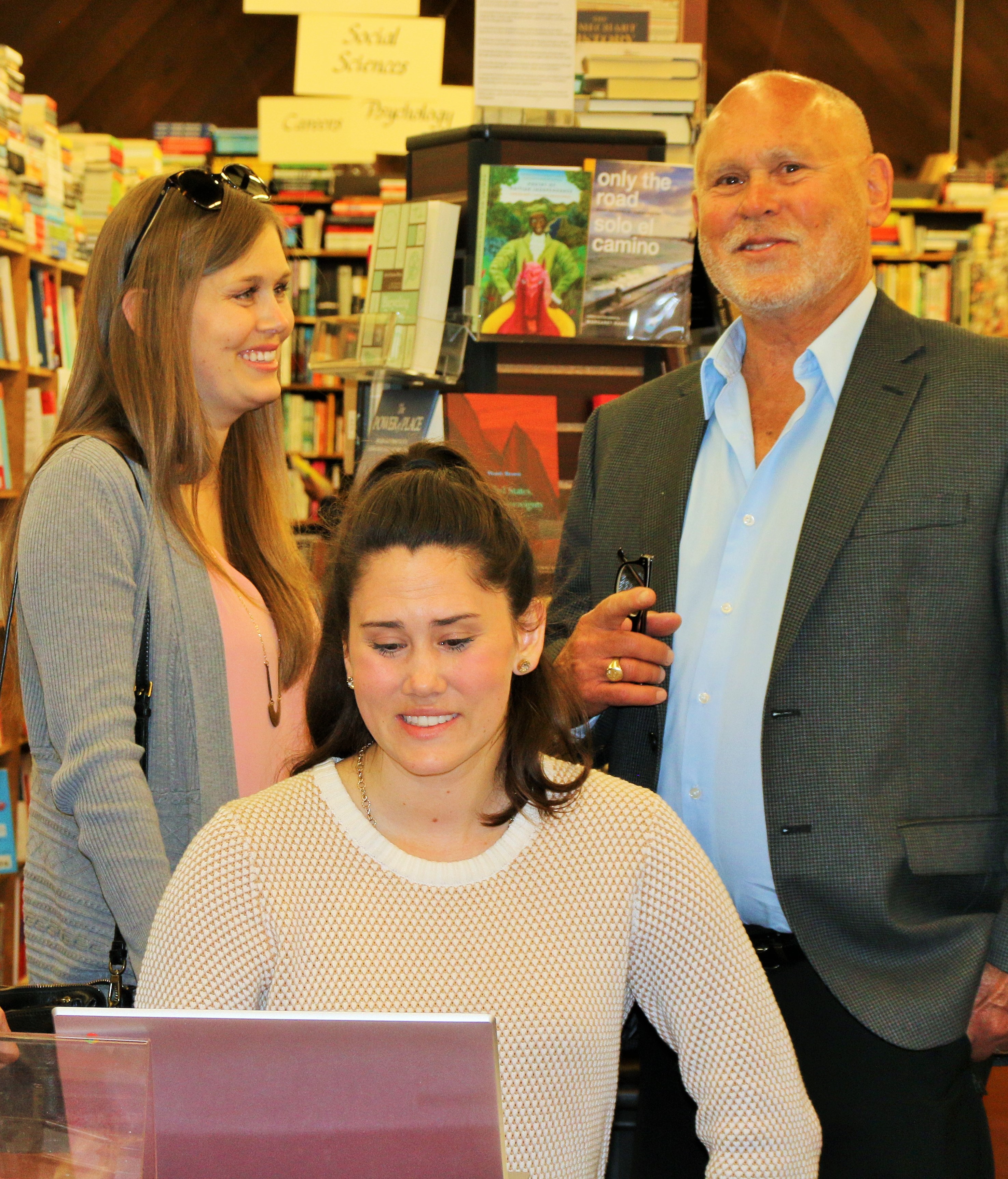 "Although I had input every step of the way over the past four and a half years and collected so much of he historical material, it was Michael's talented editing and book design and drawing talents that brought the book to the quality and real tribute to Santa Barbara's history makers that we wanted to honor." "I was privileged to be raised in Santa Barbra, and appreciate the research Michael has done on its history. The book may not be a profit-making proposition, but we are both extremely proud of our accomplishment and are grateful to share this history book with others," said Roger Battistone.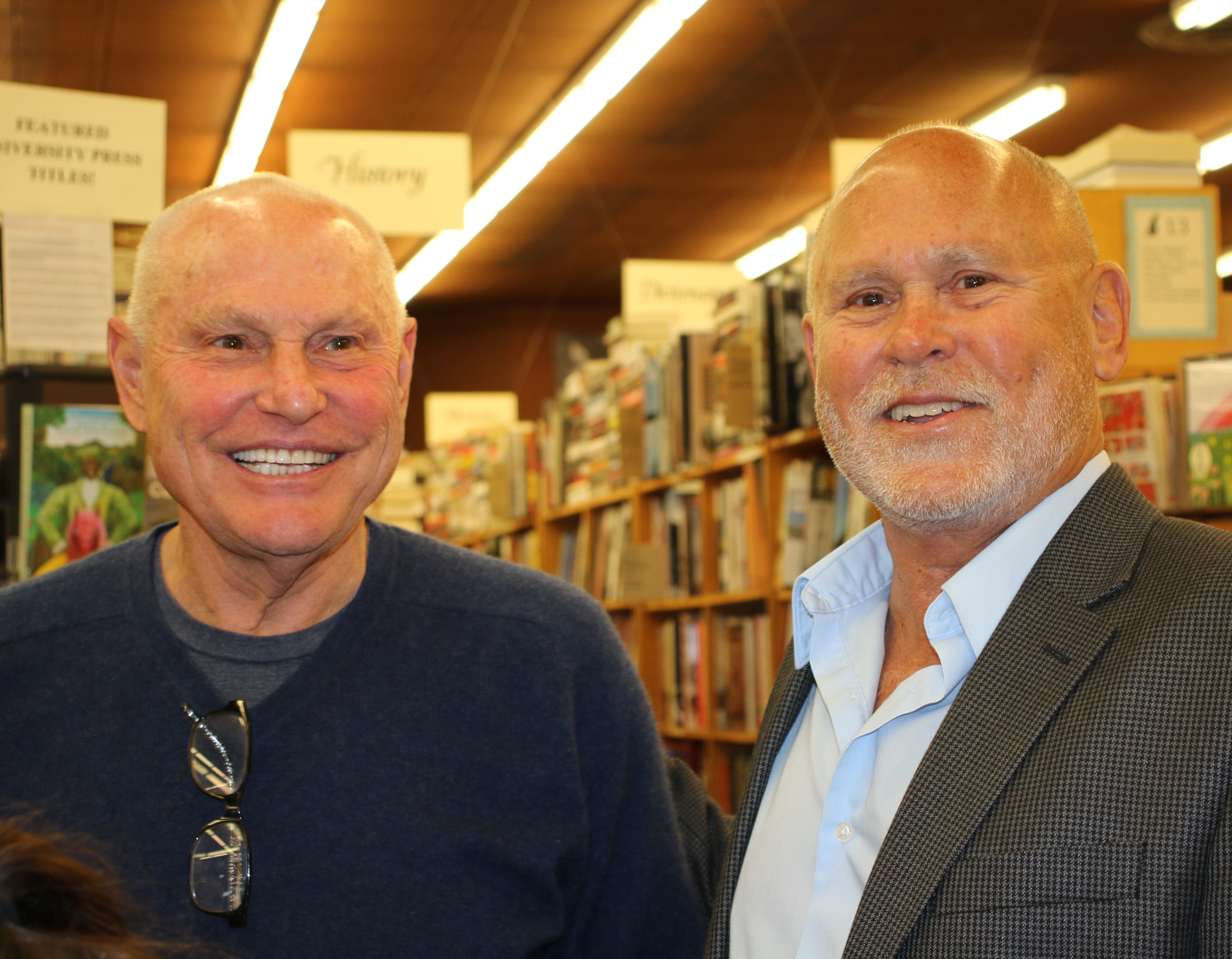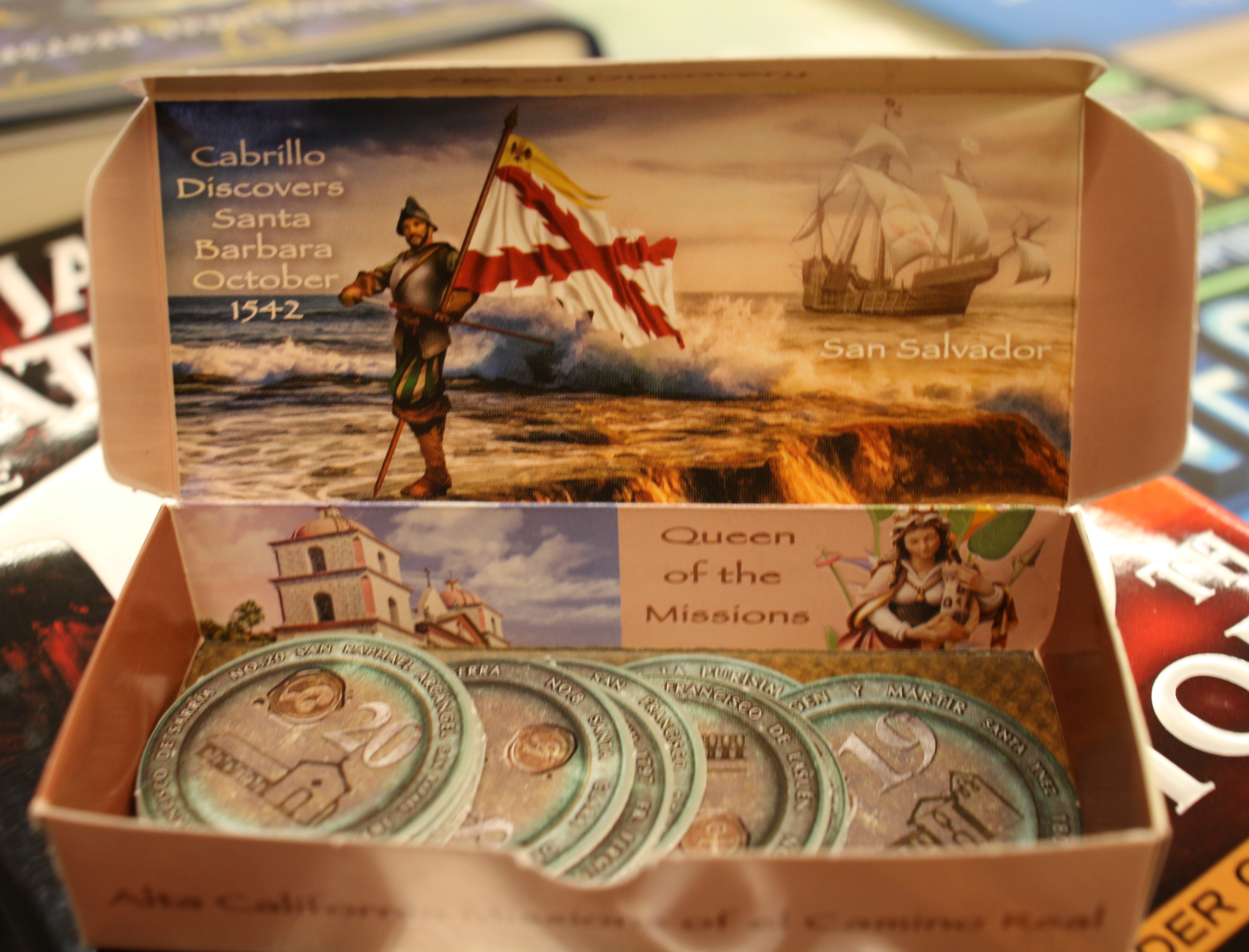 Among the friends and guests who celebrated with John Roger Battistone, his proud daughters Chanelle and Arianna who assisted with book sales, was renowned photographer Michael Eliason and wife Kathy Eliason, friend and history buff Adam McKaig, locals Gene & Jean Marasco, Michael Mould contributing editor and Illustrator and his wife Vivian and invited guests. The cover of the book includes a lovely illustration of the Mission with an image of Father Virgil as well as Michael Mould's wife Vivian when she was a young woman celebrating Fiesta at the Mission in a Spanish costume.
Chaucer's has a good amount of the book in stock so stop by and see for yourself what a beautiful and interesting tribute it is to Santa Barbara. It's a book that the whole family can enjoy and learn from.