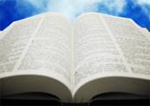 BOOKBITES DECEMBER 2009
THE SILVER SPOON PASTA
Viva La Pasta -- A wonderful history on the worlds oldest complete diet food, which began in the 16th century, and became a luxury food that was originally served with honey, spices, and herbs. In the 17th century tomatoes became a part of the wonderful pasta plates.
The first pasta actually came from Sicily, and worked its way to the Amalfi Coast. The details on how the pasta was designed and what was savored with it throughout the centuries is a fascinating read. The photos totally temp the appetite, but the recipes are easy to follow.
If you are a pasta lover this book will delight you, and provide some recipes you had no ideas existed. Enjoy!  For information visit: www.phaidon.com.
---
PARIS AND HER REMARKABLE WOMEN
A new kind of guide to Paris

Paris And Her Remarkable Women, by Lorraine Liscio, tells the stories of sixteen women, from the Middle Ages through the Twentieth Century, and the way that they were both inspired by—and changed the landscape of—the city they inhabited. In this way, the reader is given a historical and mesmerizing tour of Paris, as well as a physical guide to the city, so that you can visit the places where these women's stories took place. Liscio's tales enable the visitor to look at Paris and see, everywhere, traces of the influential women who have inhabited it.

Each chapter brings you to a new place in Paris, and tells a new woman's story. The reader will not be able to visit Place de la Concorde without thinking of revolutionary Manon Roland's execution, or to walk down the Left Bank without remembering the backlash Simone de Beauvoir received for The Second Sex. It will be impossible to stroll past Coco Chanel's swanky boutique on rue Cambon without recalling how she, in fact, simplified women's fashion, thinking first of the women inside her dresses, and introducing plentiful buttons, rubberized raincoats, and faux bijoux into high-fashion. A walk around Paris will also recall tales about Marie Curie, Georges Sand, Paris' patron saint Geneviève, and many more truly remarkable women. This book is the perfect holiday gift for any francophone—or for someone who wants to discover the city, and its women, anew.

Lorraine Liscio is a writer and editor who currently lives in New Hampshire. She was previously the Director of Women's Studies at Boston College.

Paris and Her Remarkable Women
by Lorraine Liscio
Hardcover • ISBN 978-1-892145-77-2 • $19.95
Publication in December 2009
---