BOOKBITES    .    .    .
12th ANNUAL AWC-SB WOMEN OF ACHIEVEMENT AWARDS LUNCHEON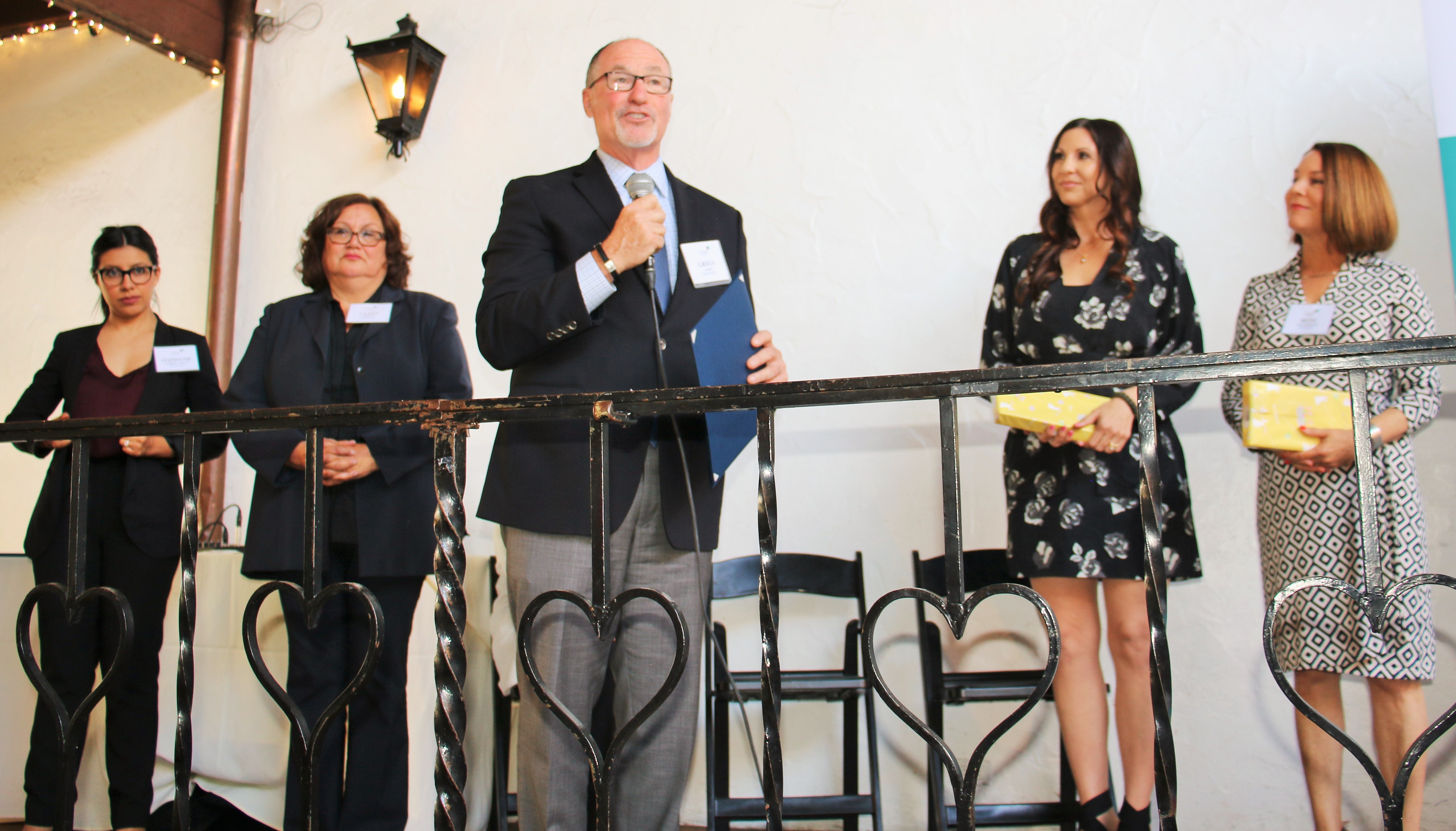 Beth Farnsworth KEYT Journalist/Anchor and Kymberlee Weil Strategic Samurai Honored
by Bonnie Carroll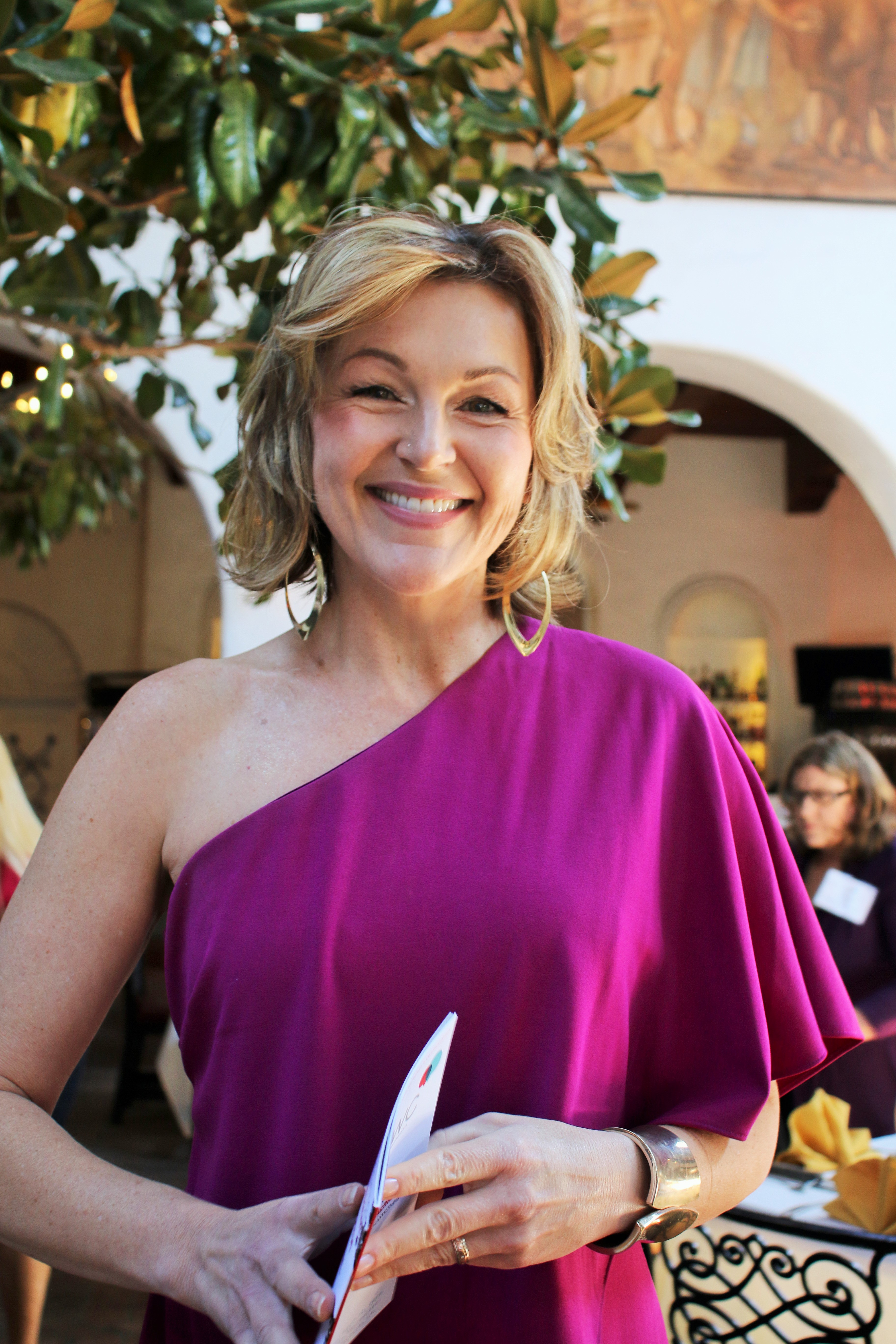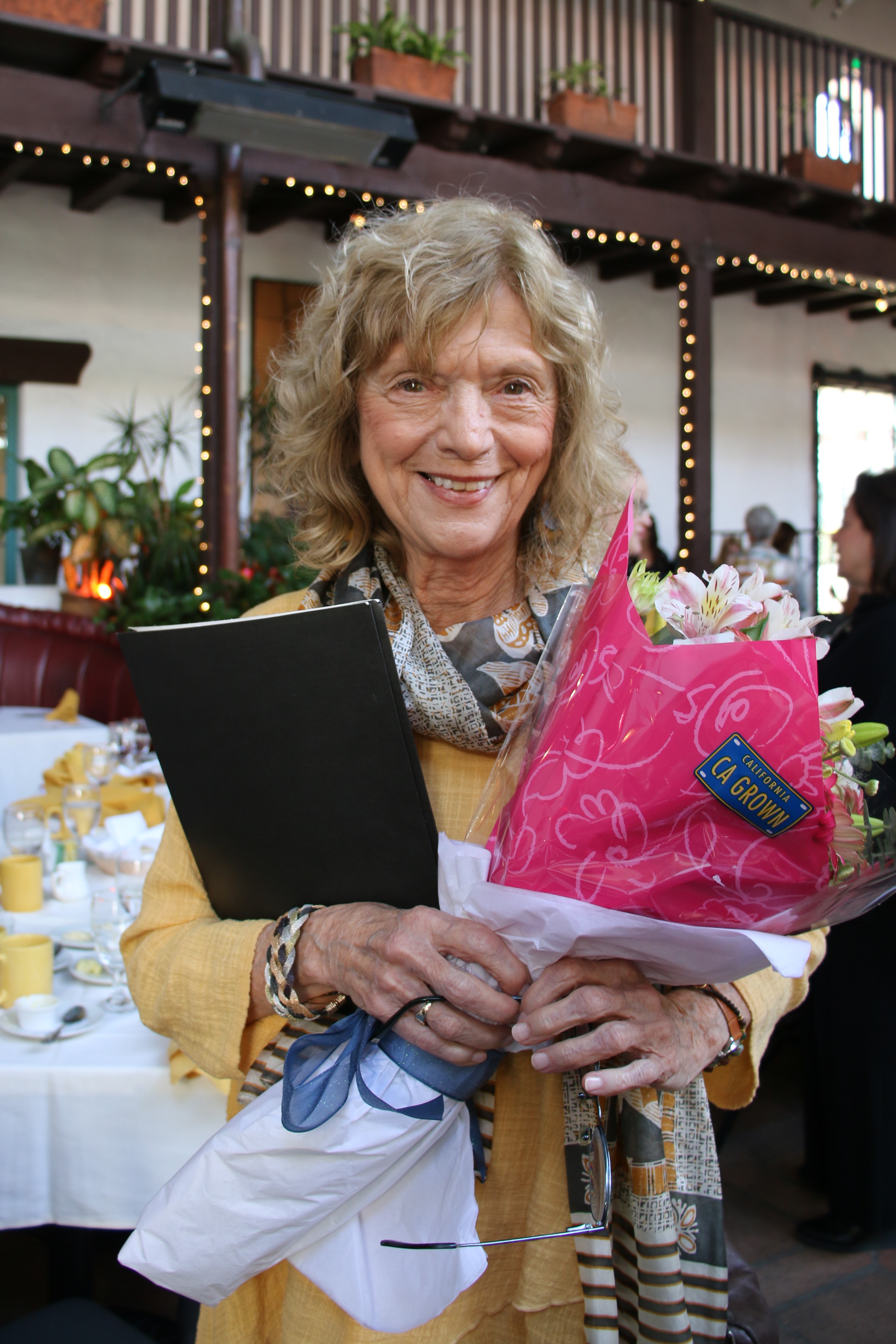 Emcee: Starshine Rochell       WOA Poet: Perie Longo
It was a packed house at the El Paseo Restaurant where the Association for Women in Communications awards luncheon honoring Beth Farnsworth, KEYT Journalist/TV Anchor, and Kymberlee Weil, Strategic Samurai were held to present them with the 2019 Women of Achievement Award during a luncheon with members of the AWC-SB family, friends and area media representatives.
2019 AWCSB Board of Directors
AWC-SB President Carolyn Jabs opened the program by welcoming and thanking the AWC-SB board of directors, Lisa Angle, Jennifer Blaise Kramer, Sharon Cos, Monica Kunz, Lisa Osborn & Nancy Seagal, and event volunteers for the preparation and presentation of the 12th annual awards luncheon. Starshine Roshell, WOA Emcee introduced former Women of Achievement award recipient Perie Longo, who prepared poems to honor both award recipients, and Alan Irwin who presented the award to Kymberlee Weil. Kymberlee's acceptance speech was filled with inspiration and the importance of overcoming unexpected challenges and finding the adventure in everything you do, and even celebrating your mess if necessary. Her motto is "It's OK not to be perfect – you can change things, just shift the story."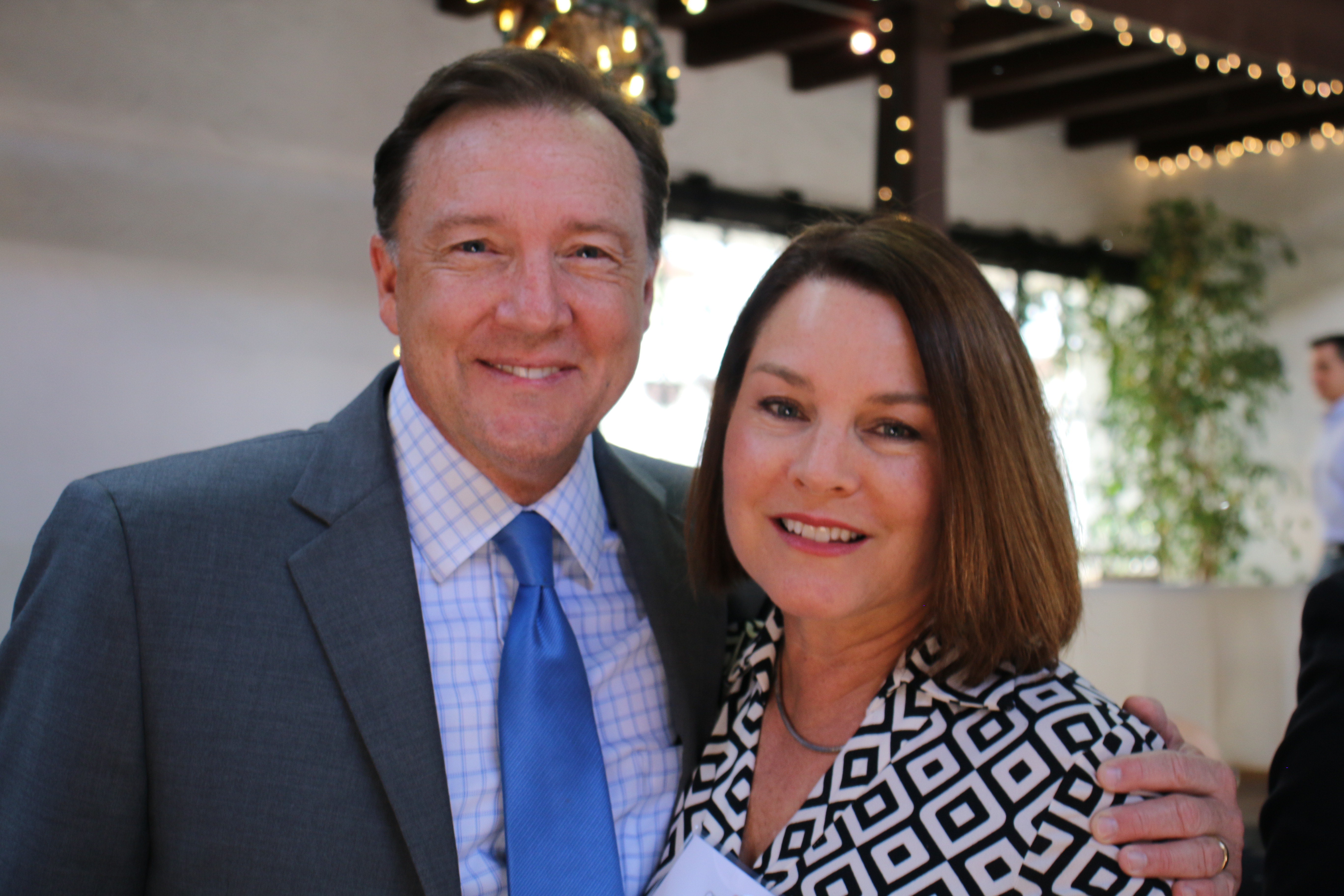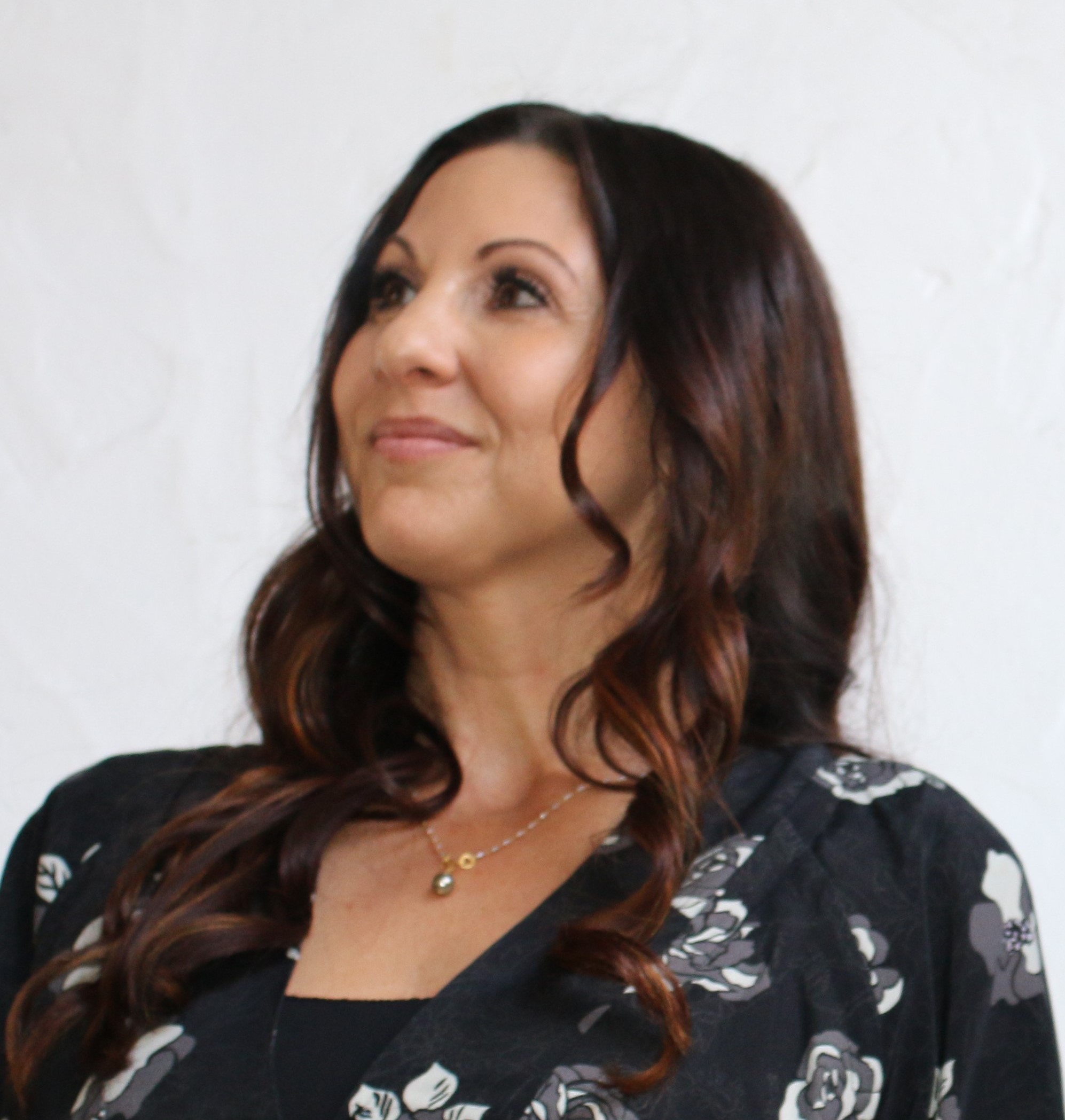 J.C. Ward & Beth Farnsworth              Kymberlee Weil
Beth Farnsworth, journalist and anchor at KEYT-TV was introduced by her husband and co-anchor C.J. Ward who shared some fun stories on their work together in their youth, their marriage, and the joy of watching their two daughters grow up in Santa Barbara. He ended in tears saying "I love her so much," and there was hardly a dry eye in the place. Beth came to the mike with a napkin to catch her own tears and shared some humorous moments along her career path and also the challenges she met to become the outstanding professional she is today. She expressed her gratitude for knowing great people like Ken Harris and Debby Davidson along the way. Beth thanked all of the KEYT3 staff and family members seated at her table, as well as senior reporter John Palminteri who was covering the event, for their support. She express her thanks to all the members of AWC-SB for honoring her for her work.
Starshine Roshell, a former award recipient, who looked stunning in fuschia was a fantastic emcee, and asked the audience to give it up for event sponsor SB Independent. "It takes a group like this (the SB Independent), one that helps you be the best you can be in the world and always have each others backs to make a real difference." Starshine Roshell, Perie Longo, Beth Farnsworth and Kymberlee Weil were all presented flowers by members of Girls, Inc. of Greater Santa Barbara.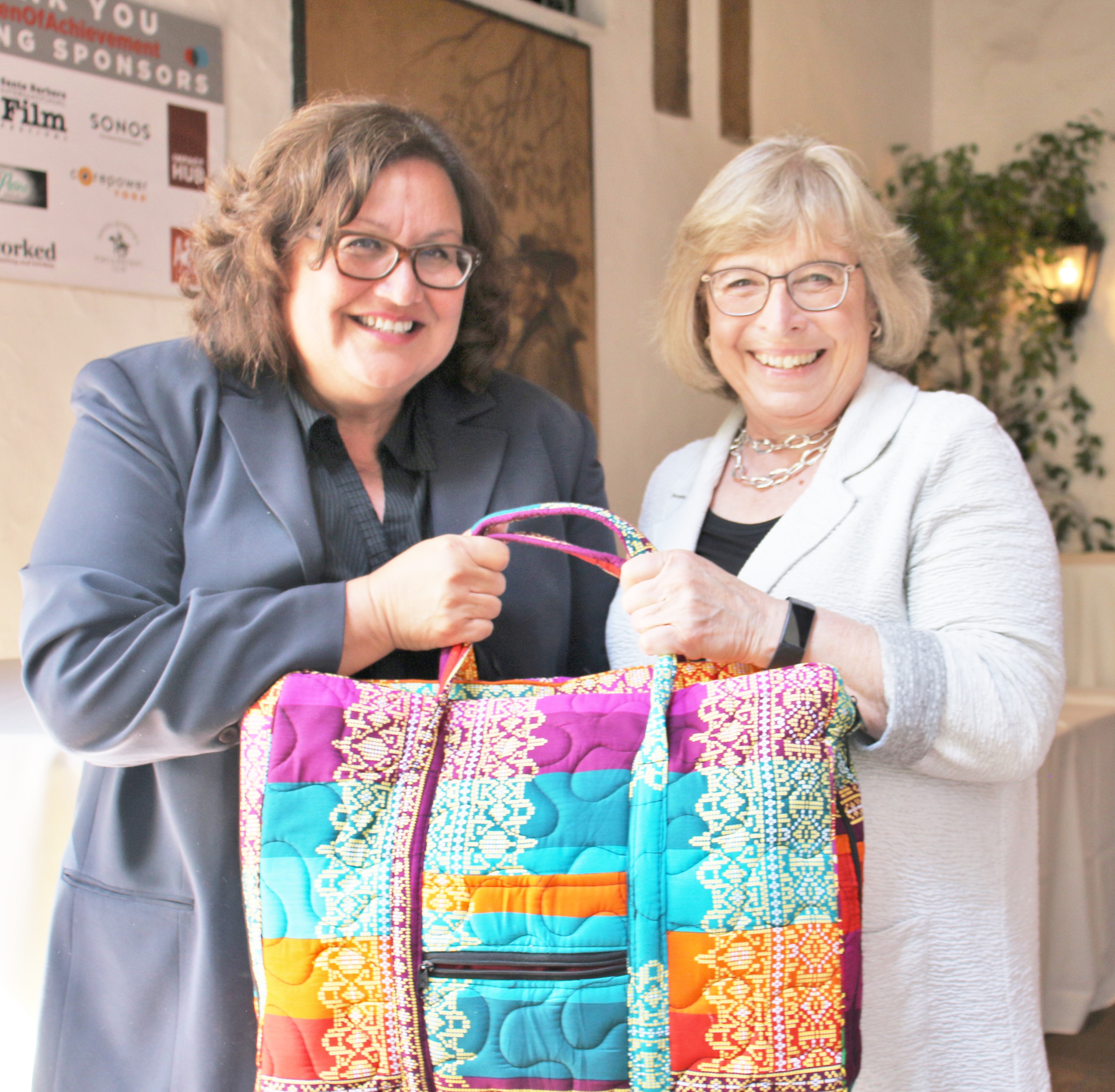 Mayor Cathy Murillo & AWCSB President Carolyn Jabs
Throughout the luncheon wonderful gifts were raffled off including items from SBIFF, LA Lieff, Impact Hub, A&L UC Santa Barbara, Corepower Yoga, Santa Barbara Polo & Racquet Club, Uncorked Wine & Tasting Kitchen, Les Marchands, Coast to Coast Collection, Sonos and our Mayor Cathy Murillo was very pleased to have won a beautiful bag filled with books written by authors of the AWC-SB including Christine Bell, Elizabeth Gould M.S., Nancy Seagal, Starshine Roshell, Dale Stamos, Mary Sterns, Lois Phillips, Anita Perez Ferguson and Carolyn Jabs.
Mayor Cathy Murillo, Gregg Hart and a representative for Hannah-Beth Jackson presented proclamations honoring the recipients. It was an afternoon filled with respect and support for the communication community in Santa Barbara and also a gathering of writers who have spent years getting the news out, publishing books, presenting TV news and all other areas of communication where getting the story out matters.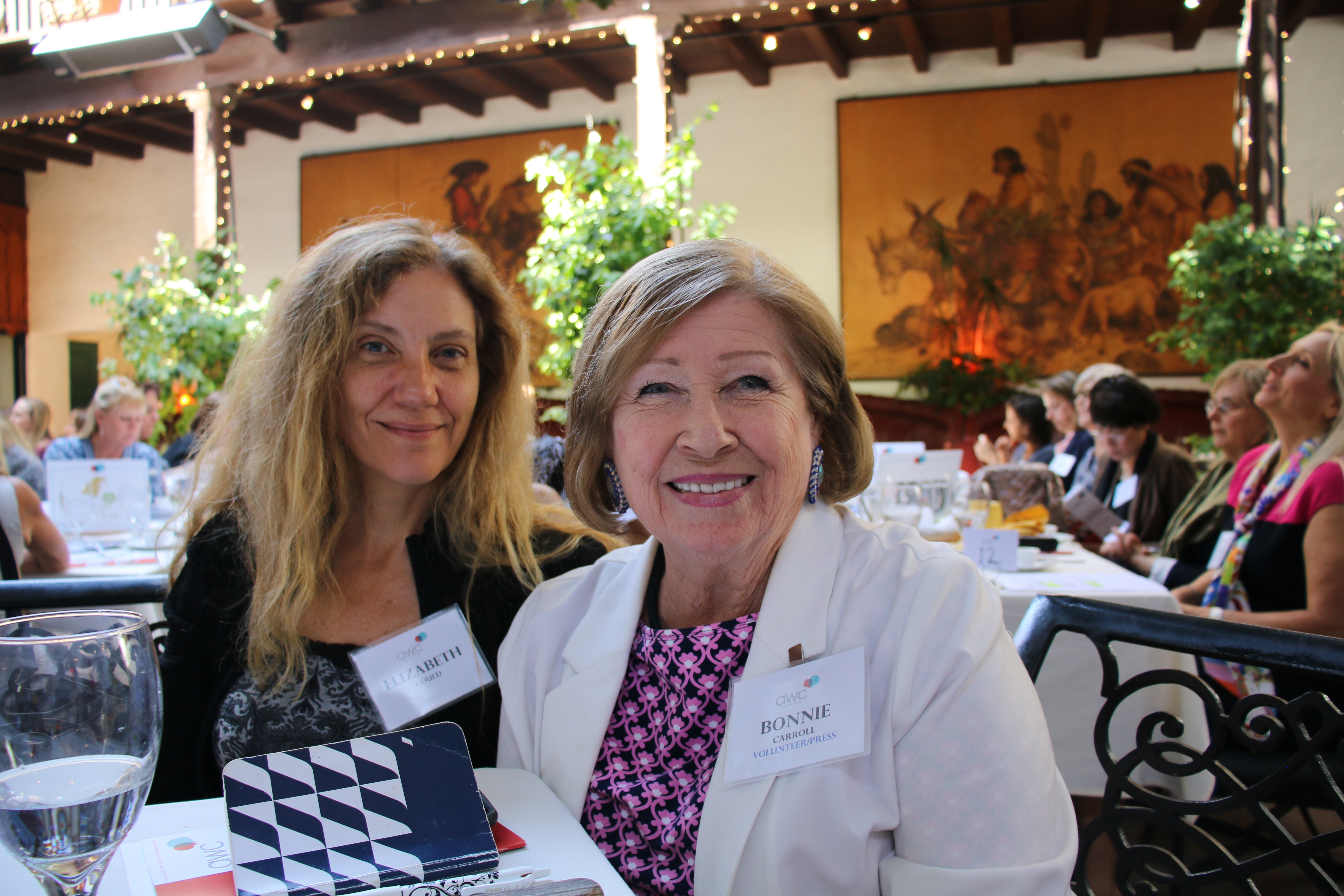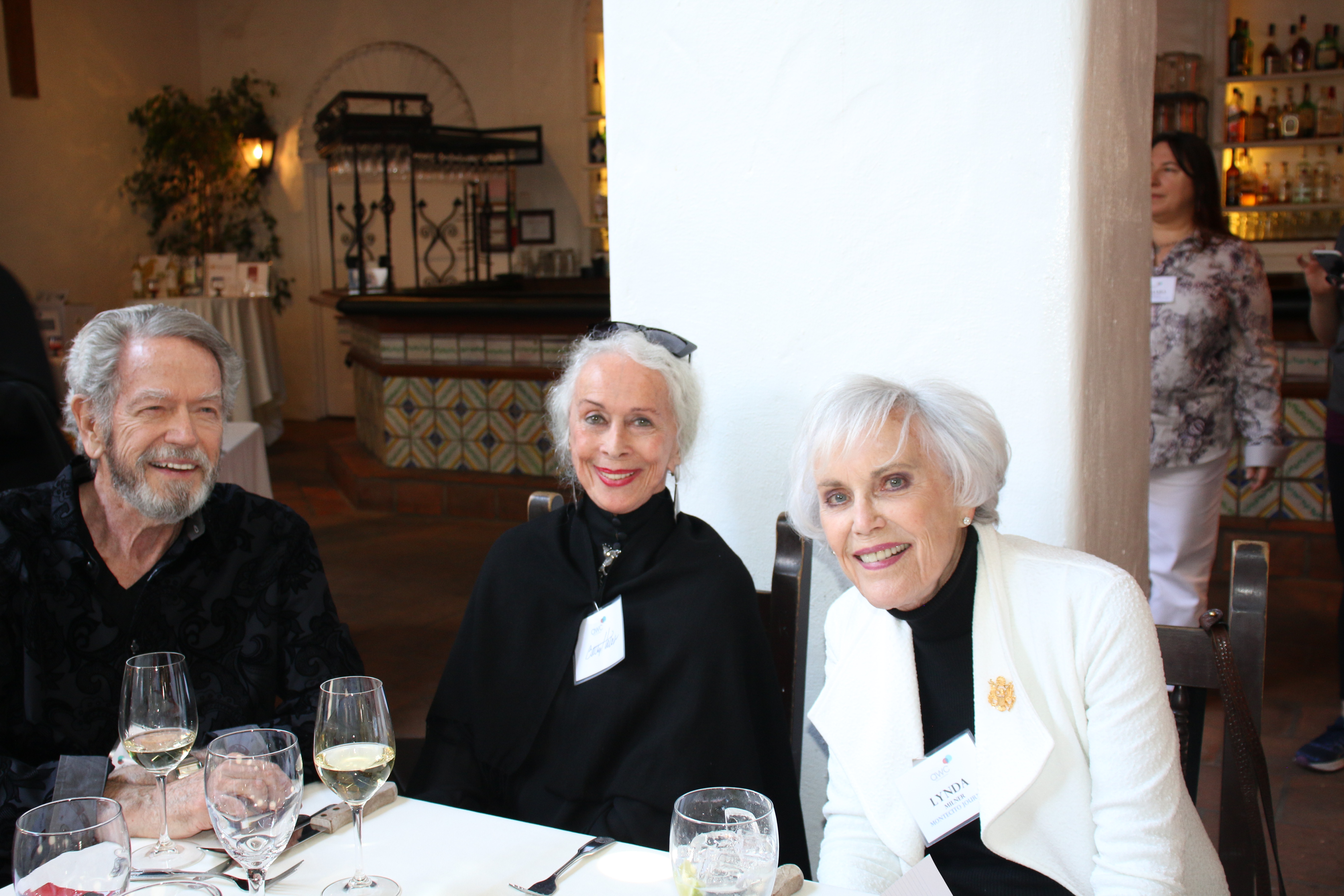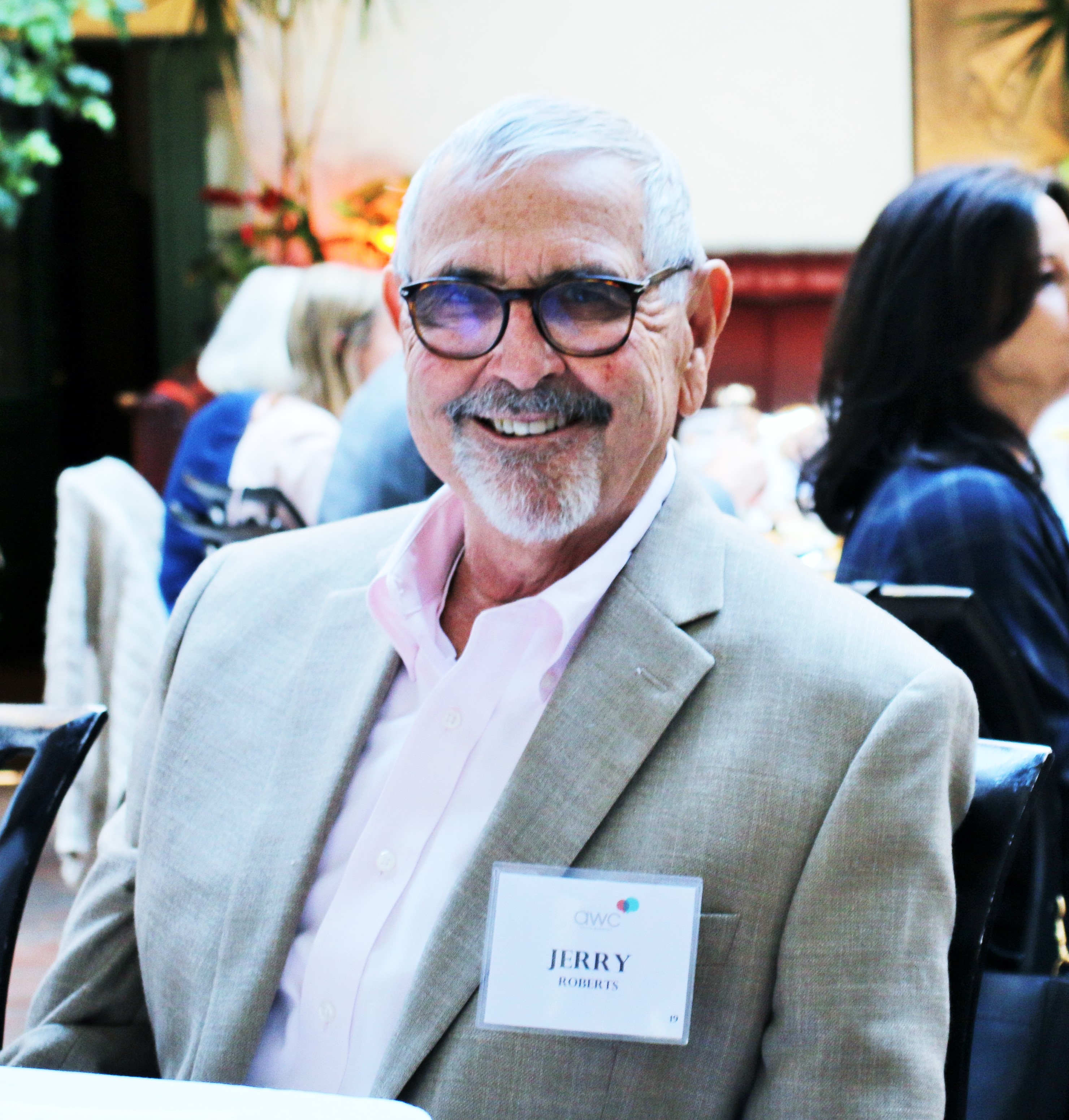 Author Elizabeth Gould & Bonnie Carroll, Linda Milner & Guests, Jerry Roberts
Previous AWC-SB Women of Achievement Honorees include Dr. Carrie Hutchinson 2018, Helene Schneider 217, Lois Capps 216, Sigrid Wright 215, Nancy Leffert 2014, Kathleen sharp 213, Paula Lopez & Perie Longo 2012, Lynda Weiman & Starshine Roshell 2011, Sarah Miller McCune & Marcia Meier 2010, Catherine Remak & Ann Louise Bardach 2009, Deborah Hutchinson & SBNP Reporters Jane Hulse, Melida Burns, Dawn Hobbs, Melissa Evans & Anne Davison 2008.
Since 1909, the Association for Women in Communications has maintained its goals to promote the advancement of women in all fields of communication, protect First Amendment rights and responsibilities of communicators and recognize and encourage excellence throughout the communications industry. The Santa Barbara chapter is the only one in the state of California and its membership includes authors, journalists and broadcasters; entrepreneurs, social media experts and marketers; corporate communicators, coaches and designers; scholars, researchers and students. For additional information or membership please visit http://www.AWCSB.org.
_____________________________________________
April book news includes some great new cookbooks, lifestyle and a history book on my favorite small city. The new book by John Roger Battistone on Santa Barbara is an up close and personal historical journey through his life in a delightful beachside city.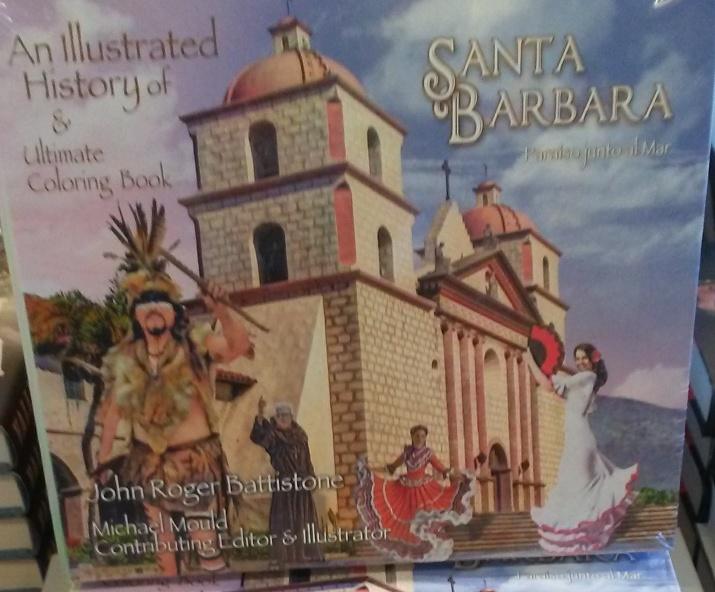 Santa Barbara by John Roger Battistone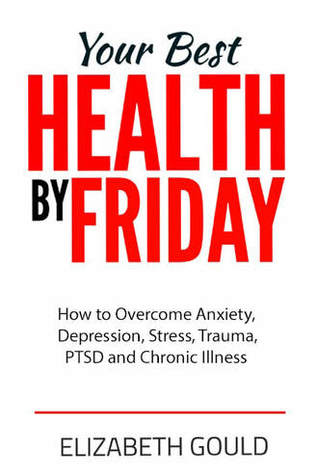 Your Best Health by Friday by Elizabeth Gould M.S.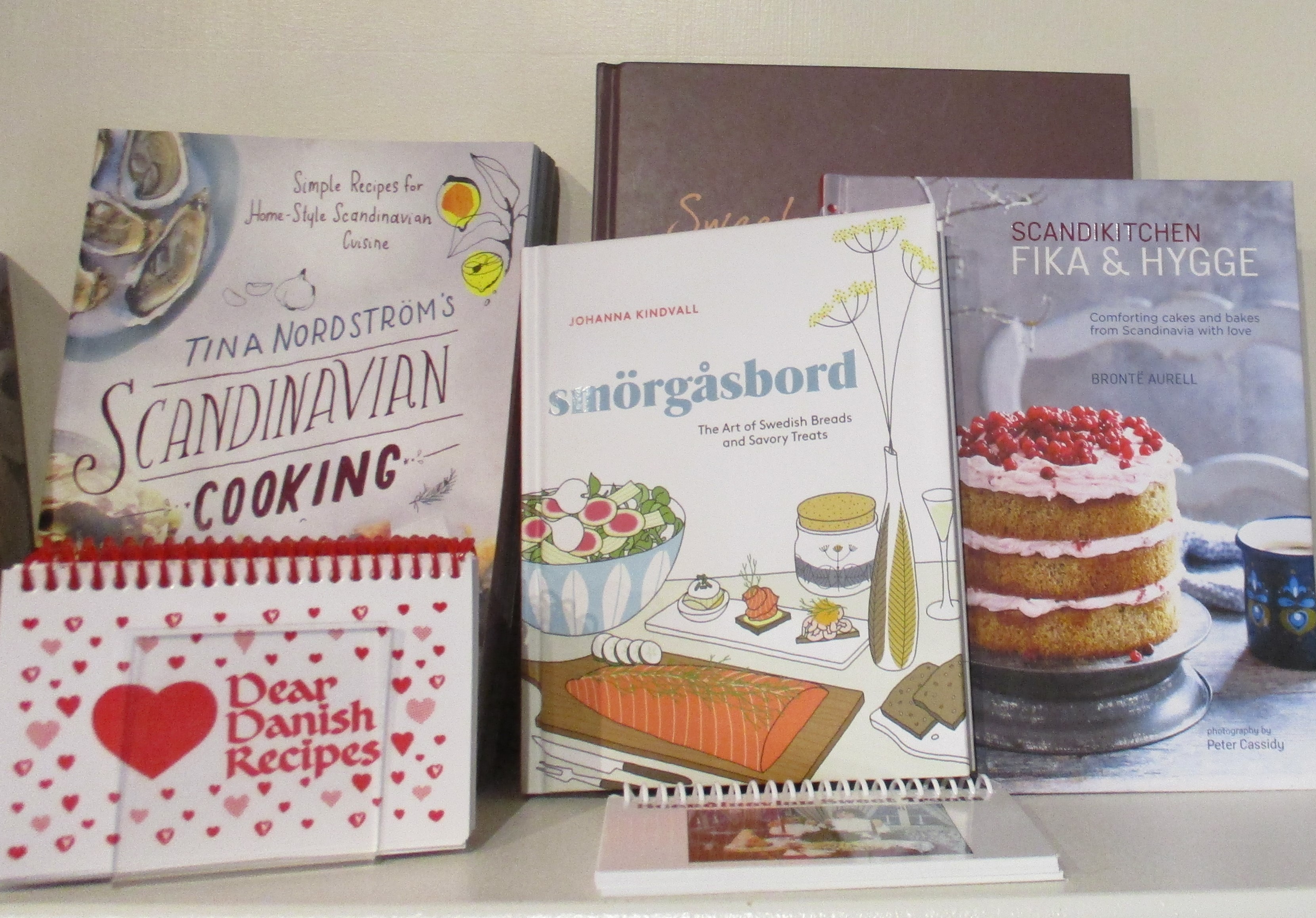 Danish Flavor Books at Elverhoj Museum in Solvang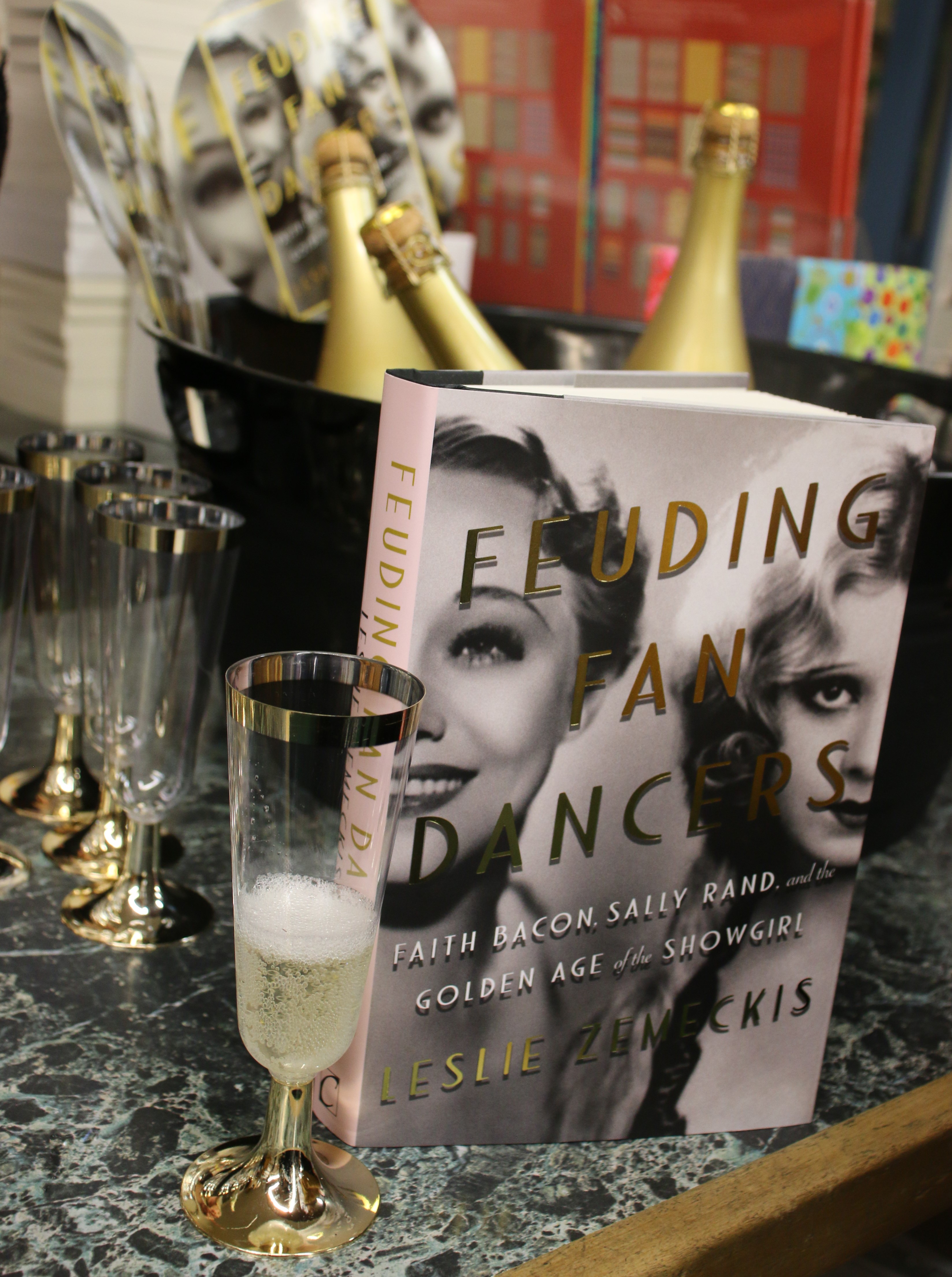 Feuding Fan Dancers by Leslie Zemeckis
---