Book Bites  May 2014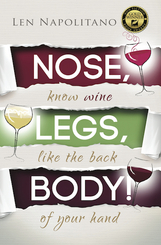 NOSE, LEGS, BODY! 
Know Wine Like The Back of Your Hand
By: Len Napolitano 

In this informative and entertaining new book, Len Napolitano builds confidence in wine beginners. He fits a bounty of useful information into 50 concise answers to popular wine questions and concludes each chapter with enlightening, hands-on wine tasting exercises to do at home.

Len was at the Santa Barbara Vintners Spring Weekend Grand Tasting selling his book (For $14.99), signing and personalizing each copy.
_________________________________________________________________
The Gaza Kitchen: A Palestinian Culinary Journey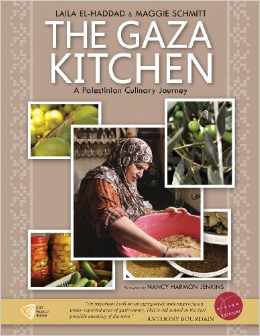 The Gaza Kitchen is a richly illustrated cookbook that explores the distinctive cuisine and food heritage of the area known prior to 1948 as the Gaza District—and that of the many refugees from elsewhere in Palestine who came to Gaza in 1948 and have been forced to stay there ever since. Amazon.com.
__________________________________________________________________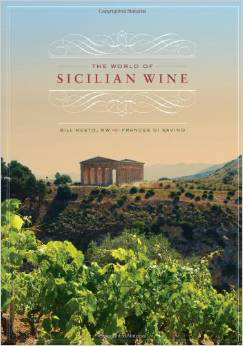 Journey with Bill and Frances as they lead you through Sicily's thousands of years of history and wine traditions in this book dedicated to wine.  More of an adventure than a book, with each turn of the page the reader is immersed in a magical and rich world, province by province, wine by wine, tradition by tradition. 



Husband and wife, each uses their own area of expertise to bring Sicilian wine to life: Frances with her vast historical, geographical, and cultural knowledge, and Bill with his intense passion and knowledge of all things enological, having earned the special title, Master of Wine. From cover to cover, get swept away as you experience their love and passion for Sicily, heightening your desire to get to Etna yourself and experience it!
_____________________________________________________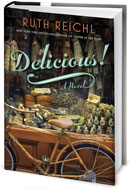 Ruth Reichl - Delicious! A Novel
Billie Breslin has traveled far from her home in California to take a job at Delicious!, New York's most iconic food magazine. Away from her family, particularly her older sister, Genie, Billie feels like a fish out of water—until she is welcomed by the magazine's colorful staff. She is also seduced by the vibrant downtown food scene, especially by Fontanari's, the famous Italian food shop where she works on weekends. Then Delicious! is abruptly shut down, but Billie agrees to stay on in the empty office, maintaining the hotline for reader complaints in order to pay her bills. Visit: www.ruthreichl.com.
---