BOOK BITES   .    .     .
FOR THE LOVE OF LEMONS, Emily Hope Waingrow
by Bonnie Carroll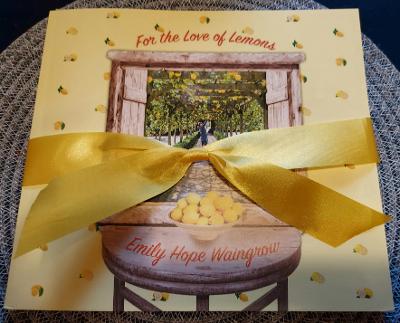 Last year I was selected to judge the chef competition at the Ventura Strawberry Festival, an annual event that attracts talented area chefs each year. One of the final competition winners was a woman named Emily Waingrow Falke who was actually from my home town, and someone that I was unfamiliar with. Since that first encounter we have become friends due to the love we both have for healthy and creative food preparations and presentations. Emily's First place winning dish at the festival featured soft tacos with deep fried crunchy avocado and a combination of citrus zest that was so deliciously paired with the fresh strawberries.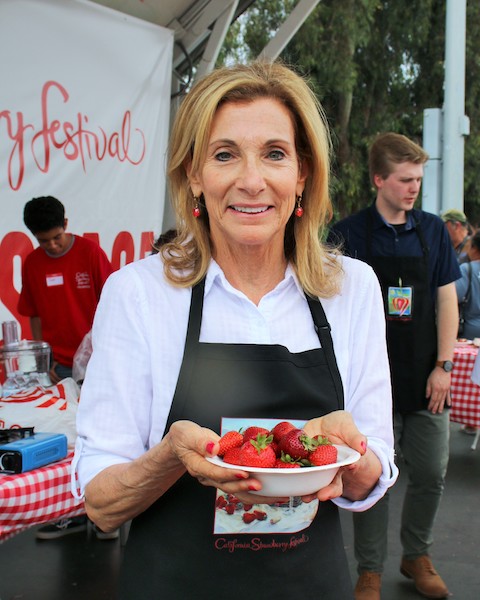 Emily Waingrow Falke 1st Place Winner Strawberry Dish
A week ago I was sent a copy of Emily's book, a dedication to her mother Sara Hope Graff Waingrow filled with food and beverage creations that were favorites of her family. I was so impressed with the loving stories she shared and the delicious recipes in her book. From fresh picked blueberries in New Haven, Connecticut where she lived as a child to Granddaddy's garden in Kittanning, Pennsylvania, harvesting avocados and citrus in her mother's garden after a move to Claremont, California, and later wonderful times growing and cooking with her mother when they moved to Martha'sVineyard.
The collection of recipes for brunch, small bites, soups, salads, seafood, entrees, desserts and cocktails are exceptional and reminescent of versions of dishes I grew up with and loved, with the exception of her magnificient Mexican creations. The cocktails were those my family loved, and her Bloody Mary recipe is so  close to the perfect Bloody Mary prepared at Ray Foley's in Chicago.
Thank you Emily for sharing this outstanding family food history with me, and I know I will enjoy re-creating these precious recipes for myself and friends in years to come.
___________________________________________________________________
BOOK STORES TO REMEMBER   .    .    .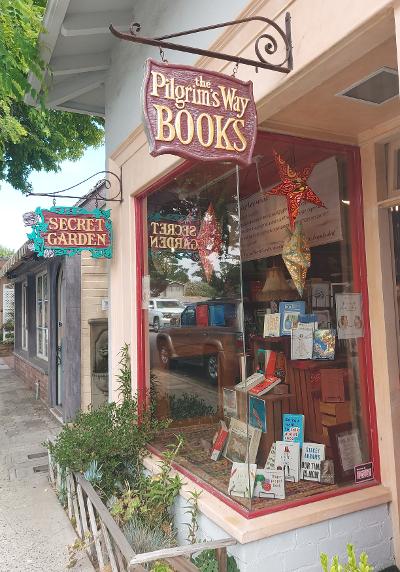 When you travel up Hwy 1 in California do stop in Carmel-by-the-Sea to take a peak in one of my favorite book shops "The Pilgrims Way" a place to find a wonderful variety of books to enjoy during your vacation, located to Secret Garden. For information visit: www.ThePilgrimsWayBooks.com. Visit: www.carmelbythesea.com.
____________________________________________________________
Bobby Joy Dawson is a vivacious woman, mother, wife and neighbor from Beverly Hills who released her first book last year and who I gave best of to for 2020. The book is a fun journal of her life as a chic shop owner in Beverly Hills who specialized in eye brows and worked with ordinary women like me as well as major celebrities like Dolly Parton and special women who ran charities devoted to helping kids in distress like Suzanne Geimer founder of Speacial Angel, Inc.
I have always enjoyed Bobby and her husband and appreciate her passion for the best in life, her sense for being a good American and her contageous sense of humor. So glad to know her and so happy to be able to spread the word about her adorable and fun loving history on the world of eye brows.
---