BOOKBITES   .   .   .
VOICES OF ERIN
by
John J. Walsh & Michael L. Neary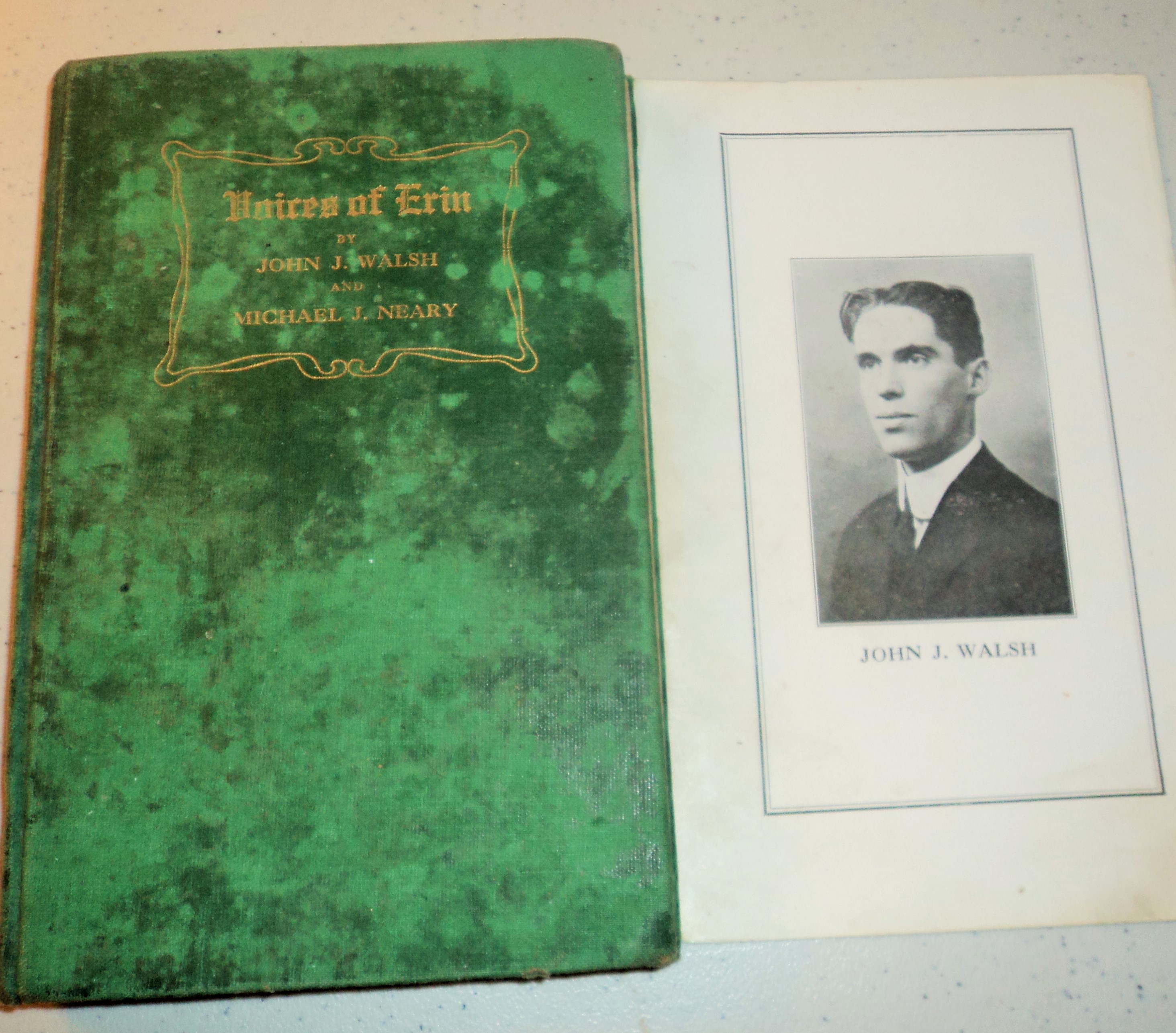 John J. Walsh was my grand uncle, who co-authored Voices of Erin March 1, 1918 in St. Joseph's Seminary, Baltimore, Md. I hope you enjoy one of the poems from this book during this month of St. Patrick's Day.

ST. PATRICK'S DAY
(Sincerely addressed to an Irish patriot and poet, Mr. H. Frain, Passaic, N.J.)
Next to the God that gave thee soul You love the distant Em'rald Isle, O'erspread with dews that glist'ning glean, Where lovely scenes in beauty smile, Your pulsing heart, your Irish heart, Is still as 'twas in days long o'er, The Fenian fire made hot its blood Beside your old, lov'd Rooskey Shore.
Say could that blood that fired you then With manhood's thoughts and vigor's glow, Now in its lesser power despise Its love of land of long ago? As well, as vain, as useless, too, To blend the night with noontide ray; And, hence, it is I pray my God To ever guard and guide the way.  Bonnie Carroll
______________________________________________
The Dog Who Ate The Truffle:

A Memoir of Stories and Recipes from Umbria
An authentic culinary journey - part memoir, part cookbook, sharing the lifestyle of the Umbrian people, places, and cuisine.
Veteran food critic Suzanne Carriero spent a year and a half in Umbria. And this book shares her experiences with local cooks on ancient recipes, traditions, and the people who pass them on.
She writes of Umbrian life, from buying a rabbit in the country and making torta di Pasqua for Easter, to reading the Italian wine label, and drinking cappuccino after lunch - a taboo in Italy. The Dog Who Ate the Truffle immerses the reader in the local life of Umbra's people, cuisine, and lifestyle. Her stories are colorful and are accompanied by traditional recipes.
Buon appetito
  Buy on Amazon
_____________________________________________________________________
EAT WITH INTENTION

Recipes and Meditations for a Life That Lights You UP

by Cassandra Bodzak, Creator of Eat with Intntion TV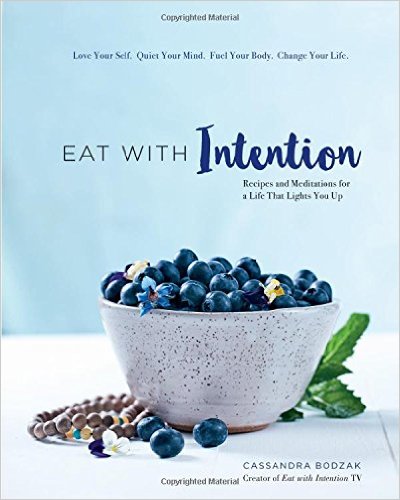 Make Peace with Your Plate

This is not your traditional cookbook. You will not have to do a cleanse, eat kale every day, or eliminate an entire food group. Instead, you will learn the step-by-step process for eating with intention and put a stop to the never ending cycle of fad diets, constant exhaustion, and general unhappiness with your body and yourself.

Meditation and wellness teacher Cassandra Bodzak struggled for years with unhealthy dieting, stomach pains, and food allergies. It was only when she began to listen to her body and eat with intention that she transformed her life. In this book, she shares her wisdom to help you discover:
Kindle $11.99     Hardcover $15.52
---