BOOK BITES:
INT'L MUSIC NEWS: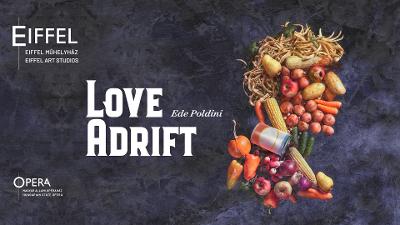 HUNGARIAN STATE OPERA PRESENTS LOVE ADRIFT
Love in the time of quarantine – Love Adrift at the Eiffel Art Studios
Following a hiatus of six decades, the Hungarian State Opera presents a new production of a once popular piece by Hungarian composer Ede Poldini. Love Adrift (also known as Hochzeit im Fasching, or Wedding in Carnival Time) returns to the repertoire on 19 February 2022 at the Eiffel Art Studios staged by András Almási-Tóth and conducted by Szabolcs Sándor.
Strangers end up quarantined in a house due to the bad weather. Emotions run high: those who shouldn't, fall in love; those who are together, fall out of love. When locked in together, people learn a lot about each other. Instead of the wedding during carnival, a several days long quarantine party starts, forging a community from this rag-tag party, who follow the forbidden love between Kálmán, a student from the town of Csurgó, and Zsuzsika, a sensitive girl suffering from mild depression, with watchful eyes. And of course, others fall in love as well, they devour their food rations, only to return to normal once the quarantine ends.
Ede Poldini (1869–1957) was a Hungarian composer of the late romantic / early modern period. His comic opera Love Adrift first premiered on 16 February 1924 at the Hungarian State Opera. Its libretto had already been written by Ernő Vajda a decade earlier, but the world war delayed the completion of the piece. First night was a huge success, it went on for more than a hundred performances until the second world war. The music of the opera is richly orchestrated, melodic, reminiscent of operettas, including Hungarian influences and the "verbunkos" style, and it also evokes the atmosphere of the 19th-century Biedermeier. Love Adrift is an unusual piece of repertoire although it is one of those rare Hungarian works that once enjoyed fame internationally, in Vienna, Dresden and London. After the second world war, it enjoyed a revival in 1958 and ran for a couple of seasons at the Hungarian State Opera before disappearing from the repertoire.
The production staged by artistic director András Almási-Tóth at the Eiffel Art Studios has now gained entirely new meaning in light of the past year of the recent epidemic, with a long list of scenes and emotions familiar to all of us: they help us laugh about ourselves and how we spent this period locked between four walls. The piece is transported into present day with sets by Balázs Fügedi, costumes by Márk Kiss, choreography by Eszter Lázár, and video projection by Zsombor Czeglédi.
The cast of Love Adrift features Réka Kristóf / Eszter Zavaros (Zsuzsika), Gyula Rab / Barna Bartos (Kálmán), Csaba Szegedi (Péter), Adrienn Miksch (Péter's wife), Andrea Meláth (Countess), Attila Dobák (Zoltán, a military officer) as well as Bernadett Wiedemann, Rita Rácz, Zoltán Kelemen and Gabriella Létay Kiss alongside university students Aron Ottó Johannsson and Artúr Szeleczki. The Hungarian State Opera Orchestra and Chorus (chorus director: Gábor Csiki) are conducted by Szabolcs Sándor.
____________________________________________________________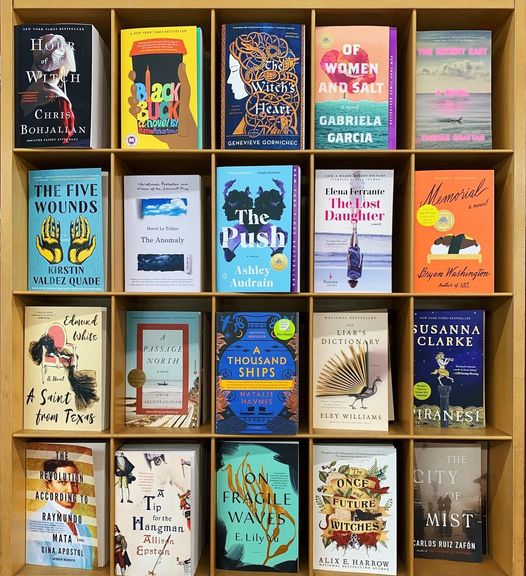 GREAT READS FOR MARCH

CHAUCER'S BOOK STORE SANTA BARBARA
_________________________________________________________________
© 2008 Bonnie Carroll, All Rights Reserved