BOOKBITES . . .
Secrets from the La Varenne Kitchen - 50 Essential Recipes Every Cook Needs to Know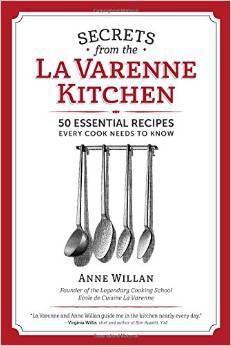 by Anne Willan Founder of the Legendary Cooking School Ecole de Cuisine La Varenne
In 1975, Anne Willan, a culinary icon who, along with Julia Child, Jacque Pepin, James Beard, and others, launched the modern culinary industry, founded École de Cuisine La Varenne in Paris and educated some of today's most notable chefs – among them Steve Raichlen, Gale Gand, Virgina Willis, Martha Holmberg, and Alexis Guarnaschelli. Upon enrolling at La Varenne, all students received a helpful and easy reference tool: La Varenne Basic Recipes. The booklet was based on chef Albert Jorant's belief that "there are only fifty basic recipes in the culinary repertoire, and all other dishes can be made from them." Edited by Anne Willan, La Varenne Basic Recipes was fifty-five staple bound pages with a card stock cover and it was a treasure-trove of essential recipes for any aspiring chef. The recipes included: • Stocks - 10 recipes: including Veal, Chicken, Fish and Glazes • Sauces - 17 recipes: from Brown to Béchamel to Hollandaise and Mayonnaise • Pastry and Cakes - 8 recipes including Pie, Sweet, Choux & Puff Pastry as well as Sponge Cake • Creams and Icings - 7 recipes including Butter Cream Frosting and Pastry Cream • Meringues - 3 recipes • Desserts and Cooking Sugar - 6 recipes including Ice Cream plus a Sugar Cooking Chart. Now, for the first time, the 50 essential recipes from the La Varenne curriculum are available to chefs, culinary students, and passionate cooking enthusiasts in Secrets of The La Varenne Kitchen. (It is important to note that this is not a book of finished dishes, though some recipes such as sherbet are complete in themselves. Rather it is a collection of the sauces, pastries and creams that go to make up a dish.) Above all, Secrets of the La Varenne Kitchen is a working tool, to fashion professional excellence. It is a practical book for practical cooks – both professional and home enthusiasts.
Spring House Press
___________________________________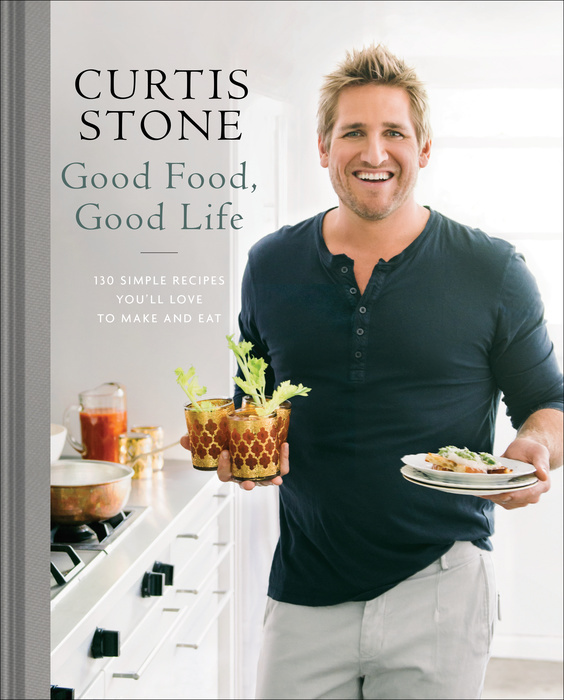 For internationally known chef Curtis Stone, cooking is a pleasurable journey, not just a destination. In this wonderful book featuring 130 of his favorite dishes, Curtis inspires us to turn meal preparation into a joy rather a chore through delicious recipes, mouthwatering photographs, and handy make-ahead tips. He also shares plenty of heartwarming personal stories from time spent in his kitchen and around the table with family and friends, reminding us that good food and a good life are intrinsically intertwined.
___________________________________________________________________
Royal Personal Chef Carolyn Robb Launches Worldwide Release of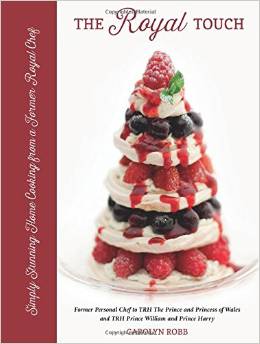 The Royal Touch Cookbook On May22nd
 Carolyn Robb; Royal Personal Chef to TRH Prince & Princess of Wales, Prince William and Prince Harry will be launching The Royal Touch: Simply Stunning Home Cooking from a Royal Chefcookbook (ISBN 978-1851497928, ACC Book Publisher, 2015) on May 22. As part of a pre-launch, Robb will be in New York for media events and interviews on The Royal Touch.(see below for appearances)
The recipes in The Royal Touch draw upon Robb's experience as a Royal Chef and her extensive travels across the globe. The book comprises 10 chapters covering hors d'oeuvres, appetizers, summer and winter entrées, food for children, desserts, cakes, cookies, breads and preserves.   They are complemented by some very personal anecdotes and insights from within the palace, stunning photography and Carolyn's special collection of personally commissioned water-color illustrations.
Parents will be delighted with a chapter entitled, 'Little Bites' with delicious organic food recipes for children. Robb shares healthy food ideas that parents will appreciate and children will love. In fact some of the foods discussed may be those that will be made for Kate Middleton's second child, whose birth is imminent. During Robb's time as personal chef to the Prince and Princess of Wales, she prepared dishes for both Prince William and Prince Harry.
Throughout the book are anecdotes and handwritten notes from Their Royal Highnesses alongside the recipes. The book is exquisite and suitable for the most elegant of parties to simple picnics.
Book Signing/Media Events:
May 11: Barnes & Nobel: Union Square: 7-9pm
May 13: The Todd English Food Hall at The Plaza Hotel: 5-6pm
May 13: Flat 128; 15 Christopher St. 7-9pm
______________________________________________________________________
ART & STYLE NEWS  . . .
MORE THAN 900 YOUNG CHICAGOANS EXPECTED TO STEAL THE NIGHT AWAY
AT THE ART INSTITUTE OF CHICAGO'S ANNUAL "NIGHT HEIST" BENEFIT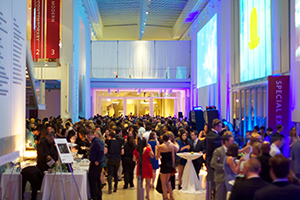 An Extraordinary Evening Featuring Charles Ray: Sculpture, 1997-2014,
Hosted by The Art Institute's Evening Associates Board
The Evening Associates Board and the Art Institute of Chicago are pleased to announce the fifth annual "Night Heist" benefit, to be held June 19, 2015. This year's event will feature exclusive access to the groundbreaking exhibition Charles Ray: Sculpture, 1997-2014, set to take over the second floor of the museum's Modern Wing with 21 of the contemporary artist's timeless large-scale sculptures, including two never-before-seen works.
The Evening Associates Board will offer guests an intriguing evening inspired by Ray's work that includes private, after-hours access to the exhibition of the summer – only on view in the United States at the Art Institute – with specially tailored tours, live music, entertainment, and a raffle including coveted prizes like a trip to Las Vegas and VIP tickets to Lollapalooza.
Benefit guests will also enjoy an elegant exhibition-inspired menu of hors d'oeuvres and desserts, and chic specialty cocktails* by local celebrity mixologists including Paul McGee of Lost Lake; Danny Shapiro of Scofflaw; Wade McElroy and Jeff Donahue of Sportsman's Club; Alex Renshaw, Clint Rogers, and Brian Sturgulewski of Dogma Group; Mike Ryan and John Stanton of Sable Kitchen & Bar; and Freddie Sarkis of The Broken Shaker Chicago. Guests are invited to the official after party at The Underground Chicago, following the event.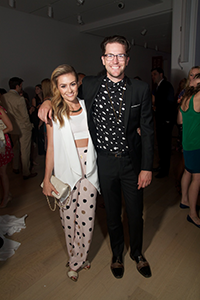 Join the Evening Associates as they stage a fashionable take-over of the Art Institute to celebrate the works of Charles Ray and support one of our city's most treasured cultural icons.
WHAT
Night Heist, hosted by the Evening Associates Board of the Art Institute of Chicago
WHEN
Friday, June 19, 2015 – 9:00 p.m.–12:00 a.m.
WHERE
The Art Institute of Chicago's Modern Wing
159 East Monroe Street
DRESS
Black, white, and metallic cocktail
EVENT HIGHLIGHTS
Exclusive access to Charles Ray: Sculpture, 1997-2014
Special Tours
Live music and entertainment
Exhibition-inspired hors d'oeuvres and desserts
Themed cocktails by Paul McGee of Lost Lake; Danny Shapiro of Scofflaw; Wade McElroy and Jeff Donahue of Sportsman's Club; Alex Renshaw, Clint Rogers, and Brian Sturgulewski of Dogma Group; Mike Ryan and John Stanton of Sable Kitchen & Bar; and Freddie Sarkis of The Broken Shaker Chicago.
Raffle of sought-after prizes including a trip to Las Vegas and VIP tickets to Lollapalooza
VIP reception from 8-9:30pm
Official after-party at The Underground Chicago
TICKETS
Night Heist tickets will go on sale April 17, 2015 at artic.edu/NightHeist:
     Evening Associates: $100**
     General Admission: $120**
     VIP Reception: $150
_____________________________________________________________________
---