Sips May 2014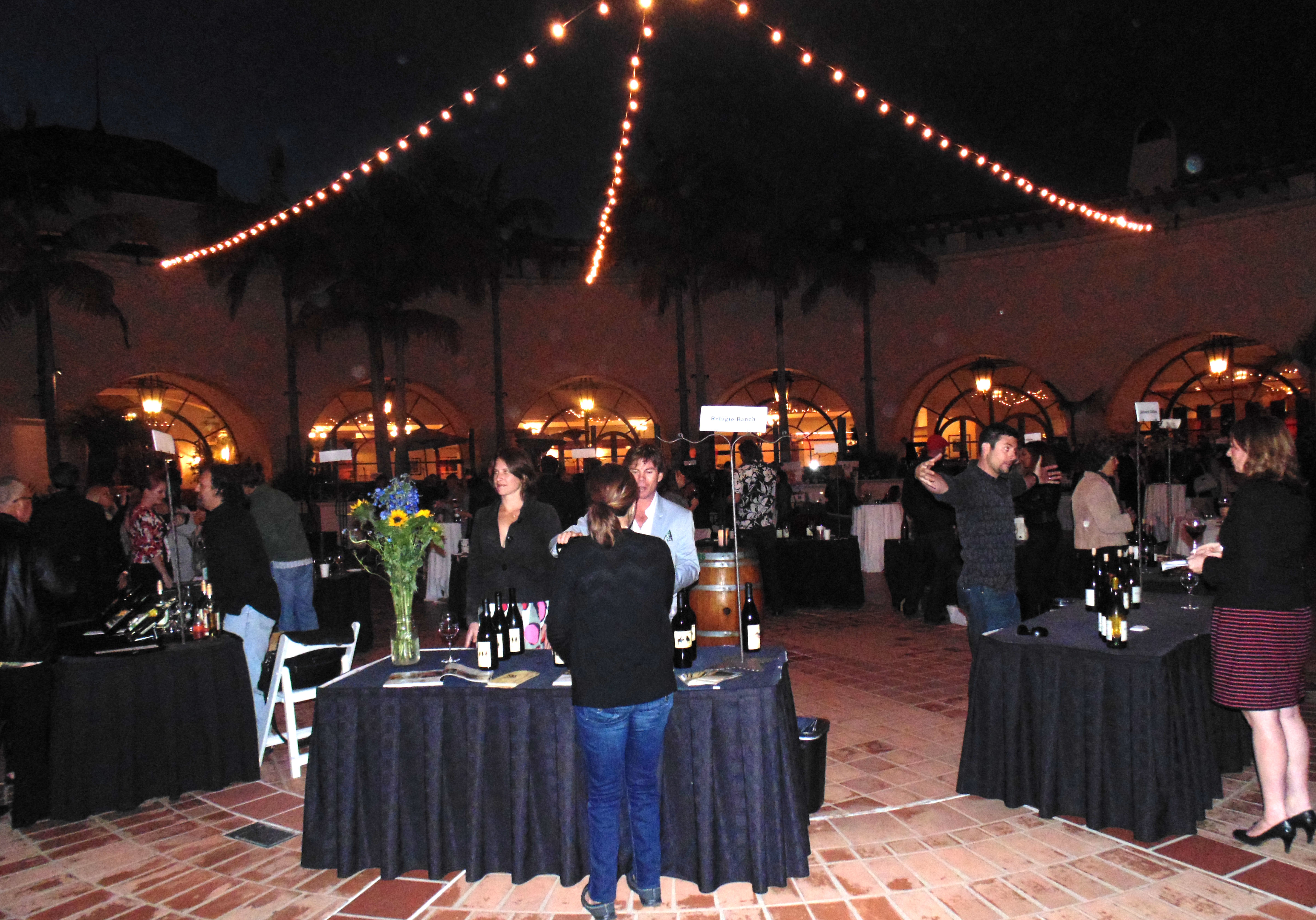 SANTA BARBARA VINTNERS WEEKEND
Top Rated Wines Shine at County Wine Makers Event
By Bonnie Carroll
The kick-off event for the weekend long Santa BarbaraCounty spring vintner's celebration was a 90+ Points top rated wine and dine event held in the rotunda of The Fess Parker, a Doubletree by Hilton Resort, overlooking the Santa Barbara harbor.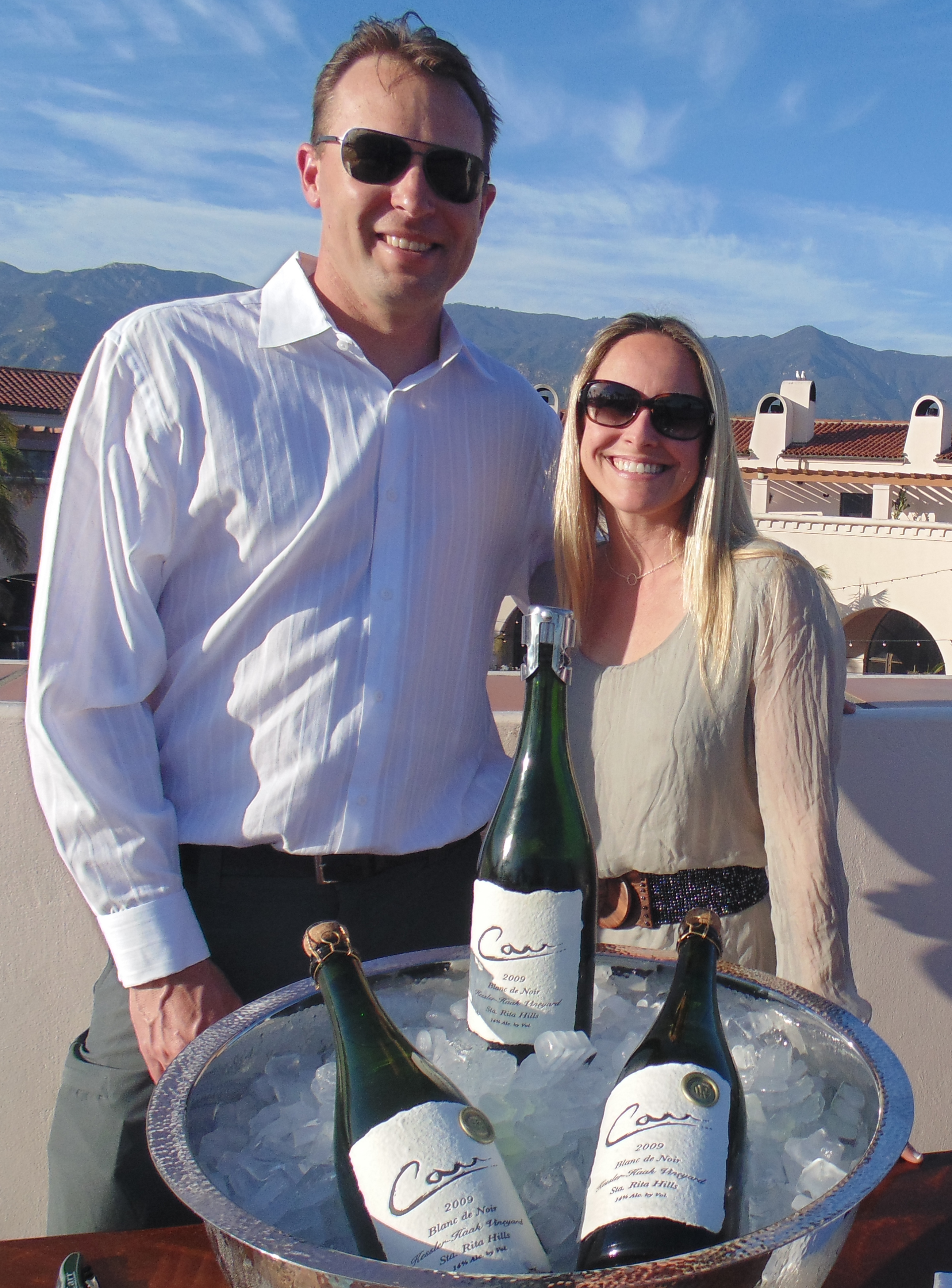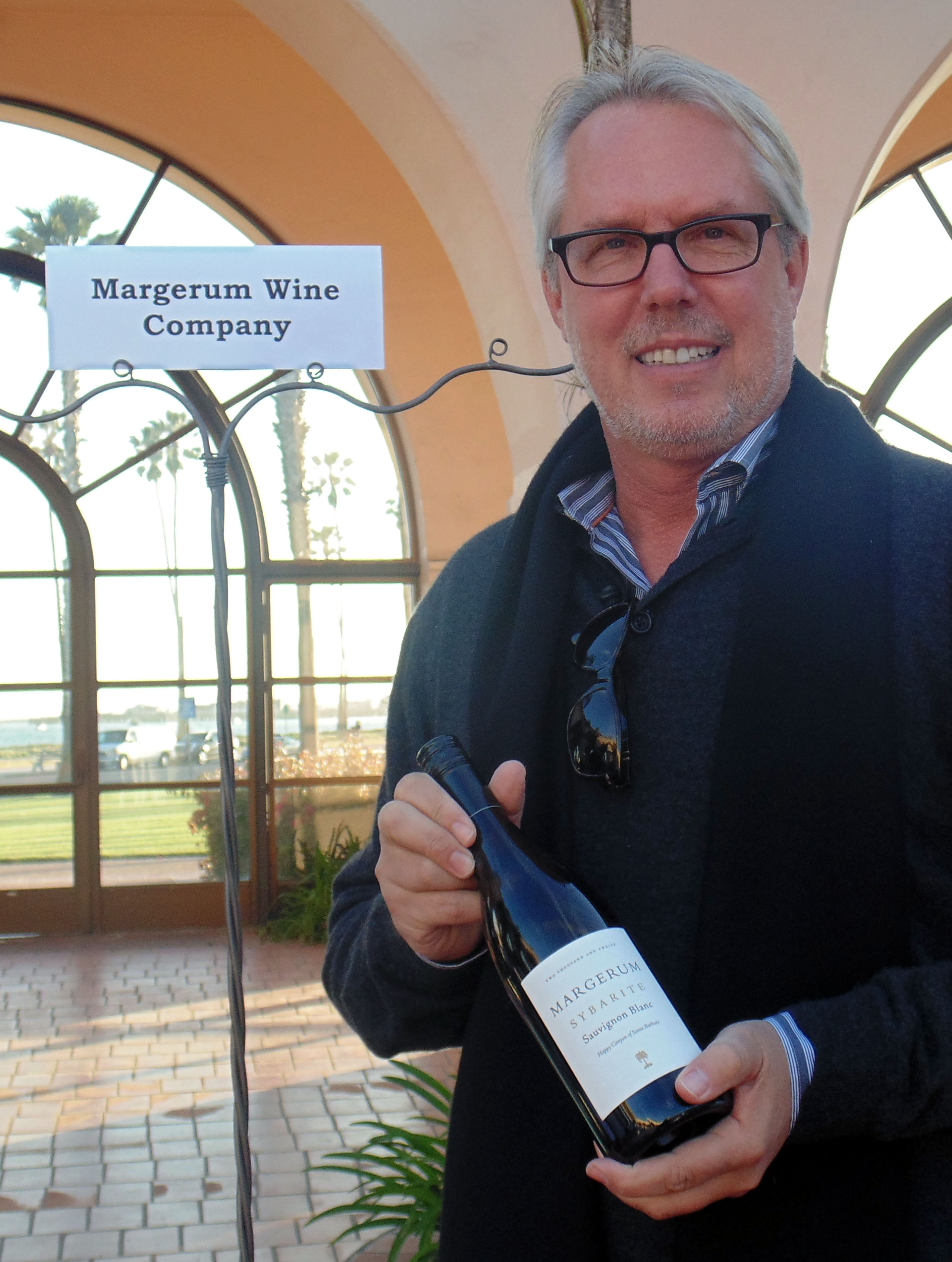 Wines poured at this event, as the sun was setting, included those which had achieved 90+ Points during the period of time from 2004 to 2014 by a select panel of wine publications and wine critics. To be eligible for participation each vintner was required to provide a published review from the Wine Spectator, Wine & Spirits, Wine Enthusiast, Stephen Fanzer's International Wine Cellar, Wine Advocate critic Robert M. Parker, Jr. or Vinous Magazine.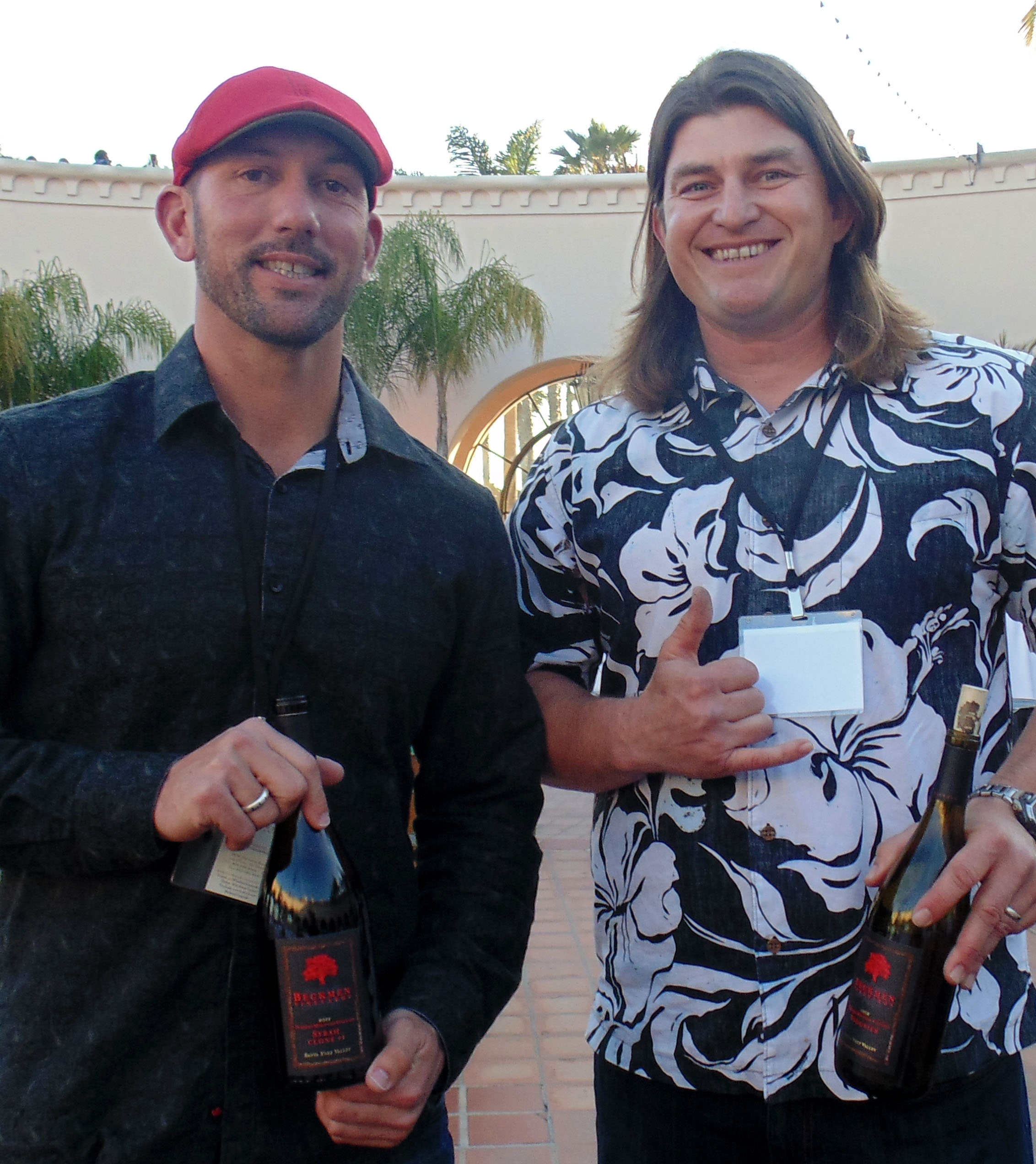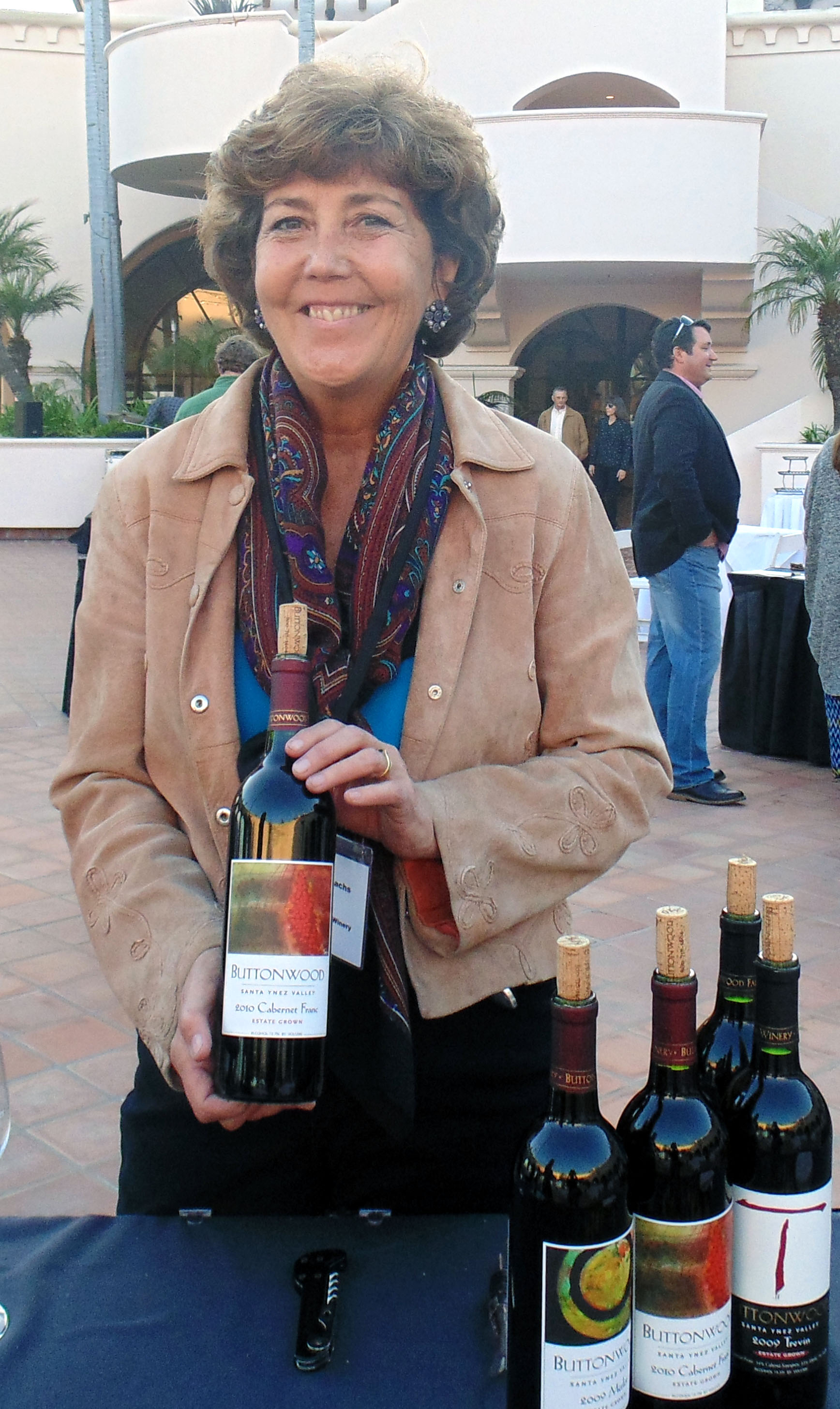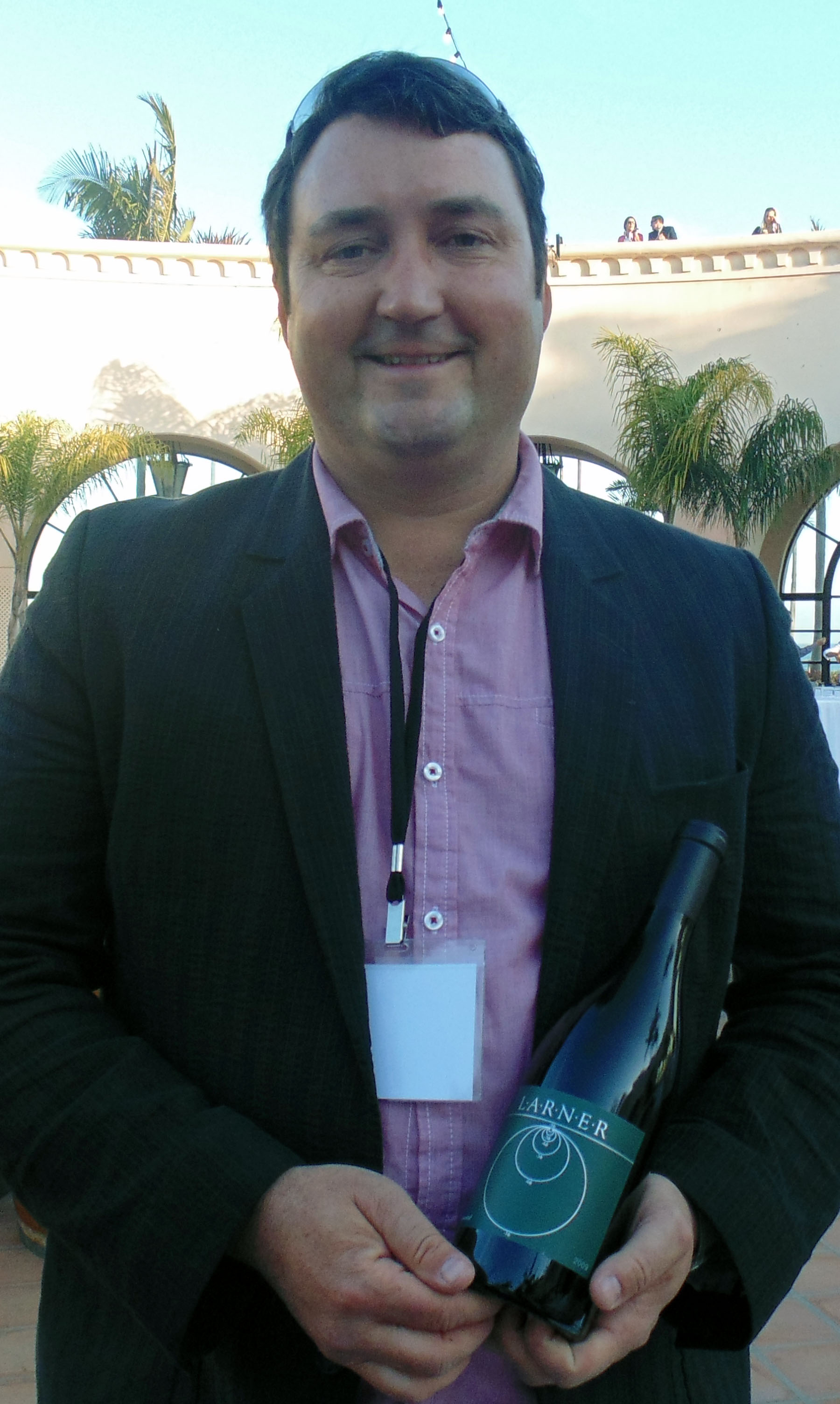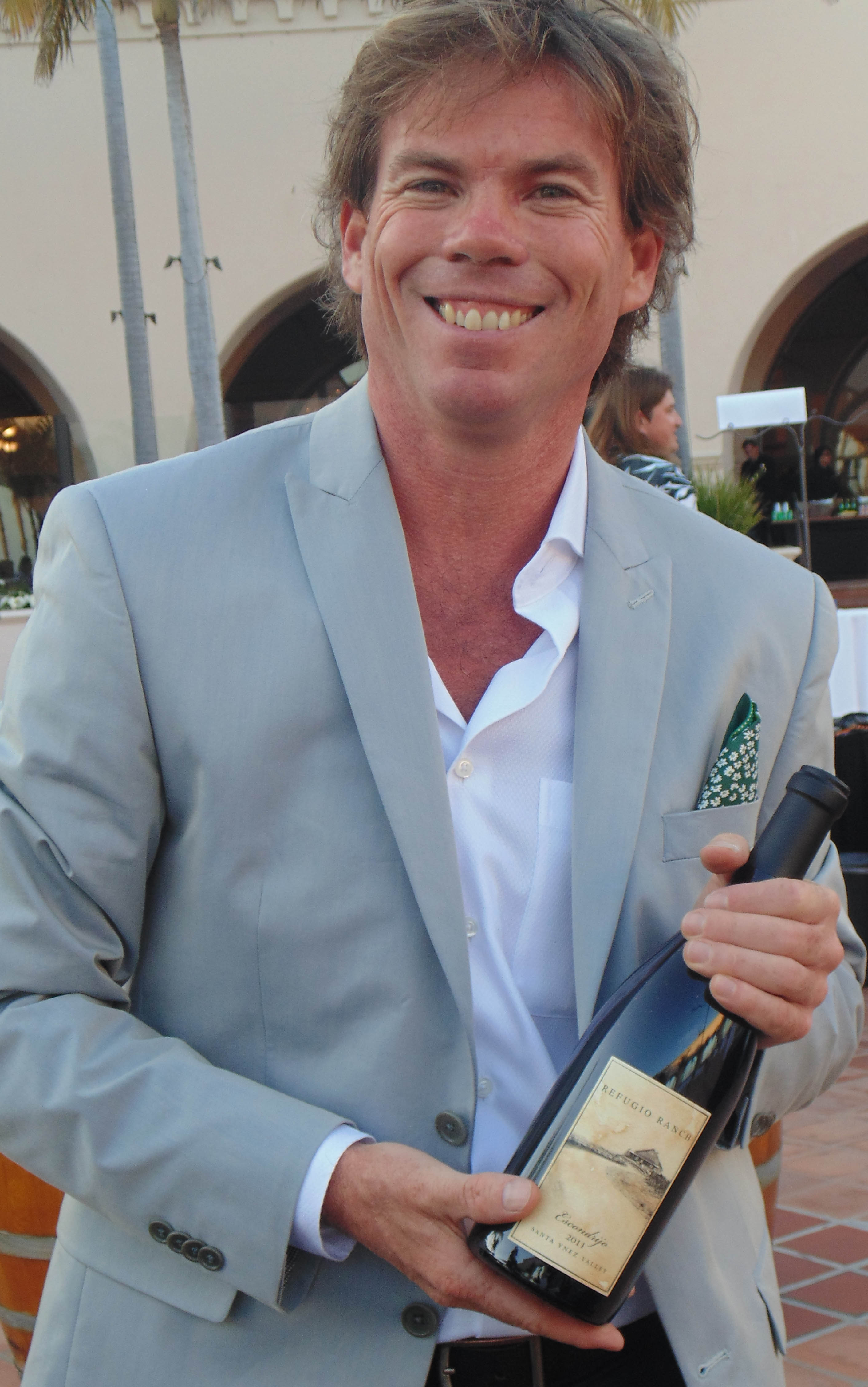 Qualifying vintners participating included Alta Maria Vineyards 2012 Chardonnay 89-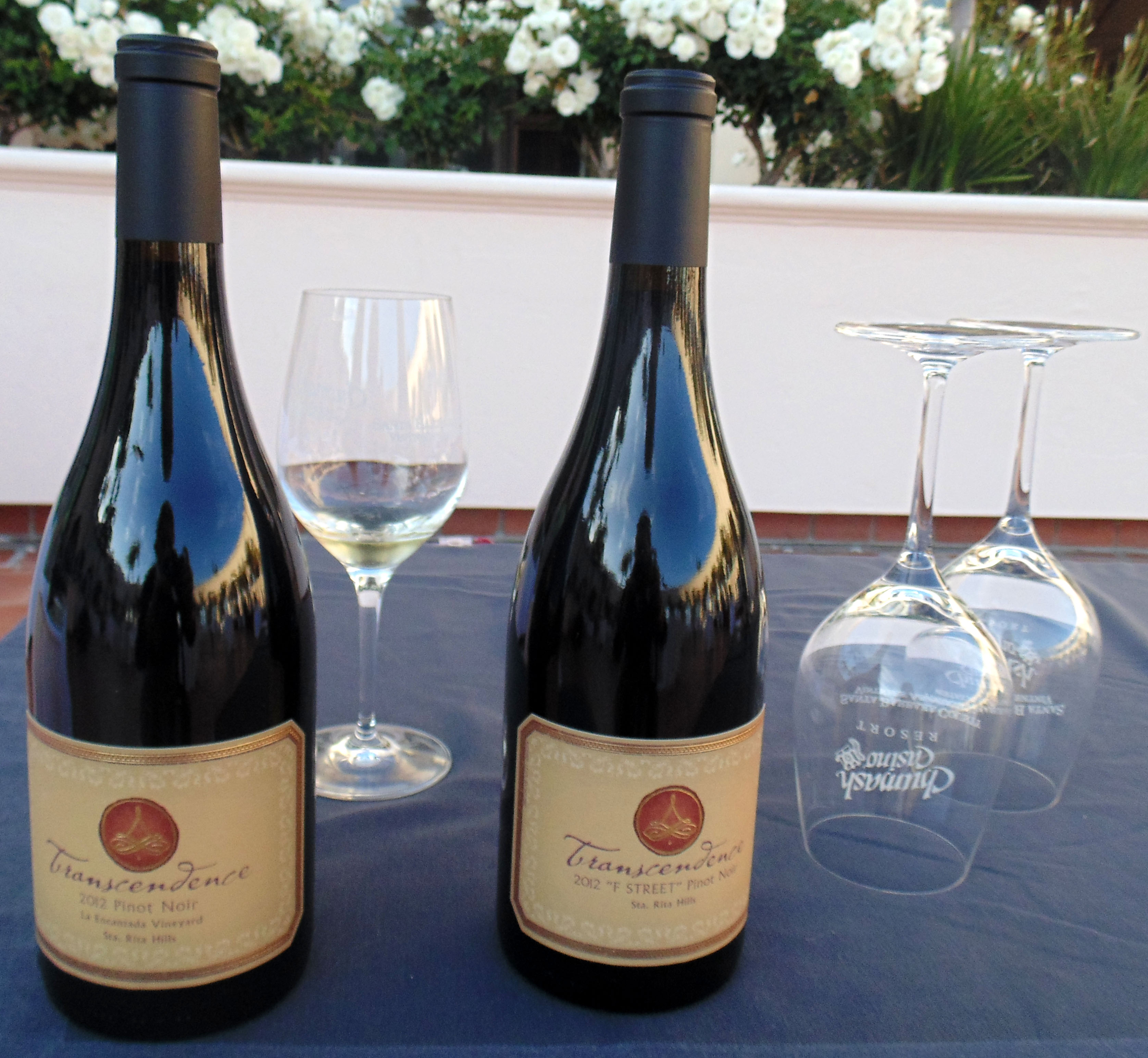 91 Points, Jeb Dunnuck, Wine Advocate and 2011 Pinot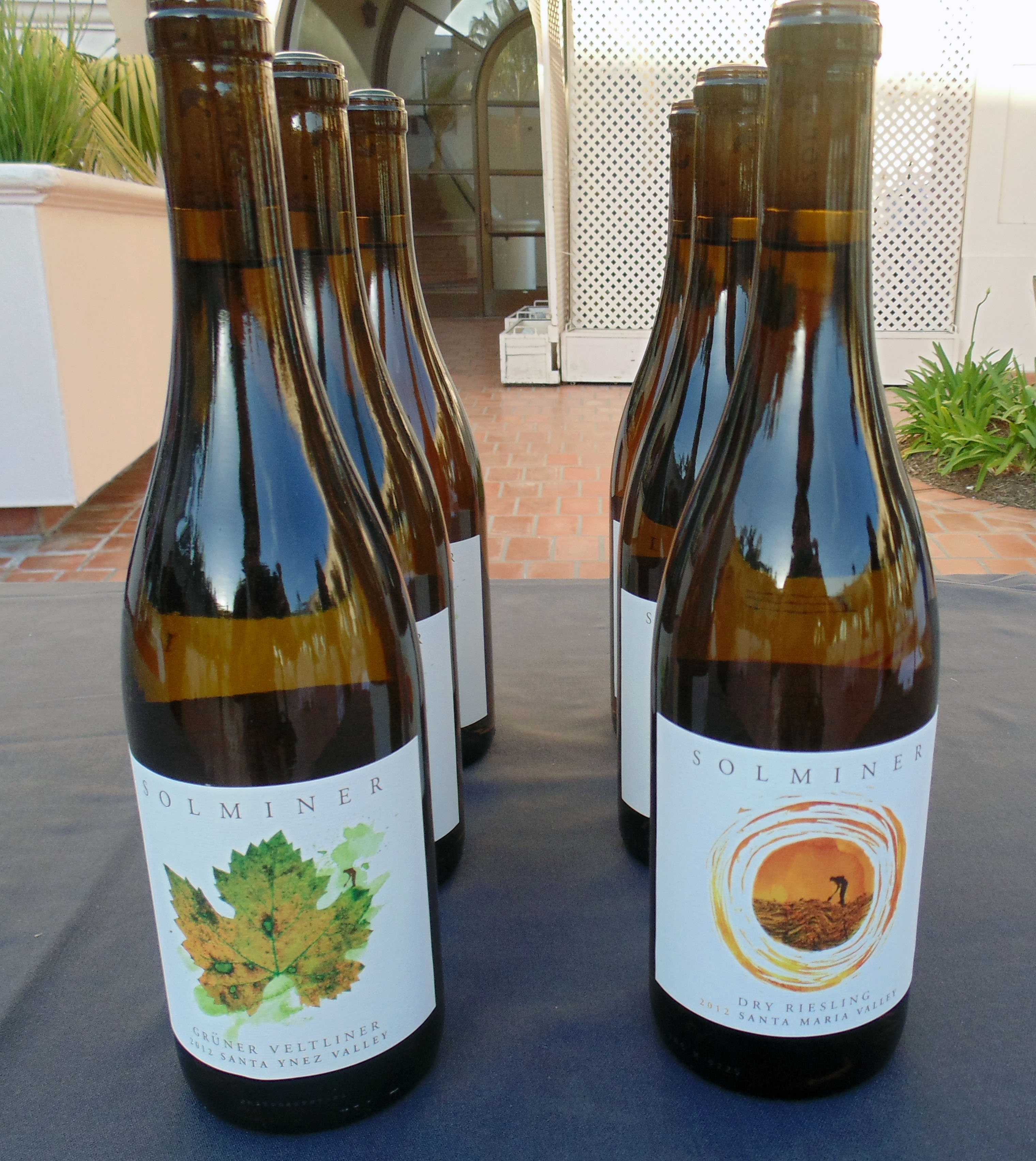 Noir Reserva 90-92+ Points -  Jeb Dunnuck, Wine Advocate; Native9 2010 Pinot Noir Rancho Ontiveros, 93 Points - Jeb Dunnuck, Wine Advocate; Ampelos Wines 2012 Voignier Phi Santa Barbara County, 90 Points - Stephen Tanzer, International Wine Cellar, 2009 Syrah Sta. Rita Hills 'Gamma' 90 points – Stephen Tanzer, Wine Spectator; Blair Fox Cellars 2010 Grenache Fox Family Vineyard, 91 Points, Jeb Dunnuck, Wine Advocate; 2010 Syrah Fox Family Vineyards 93 Points – Jeb Dunnuck, Wine Advocate, 2010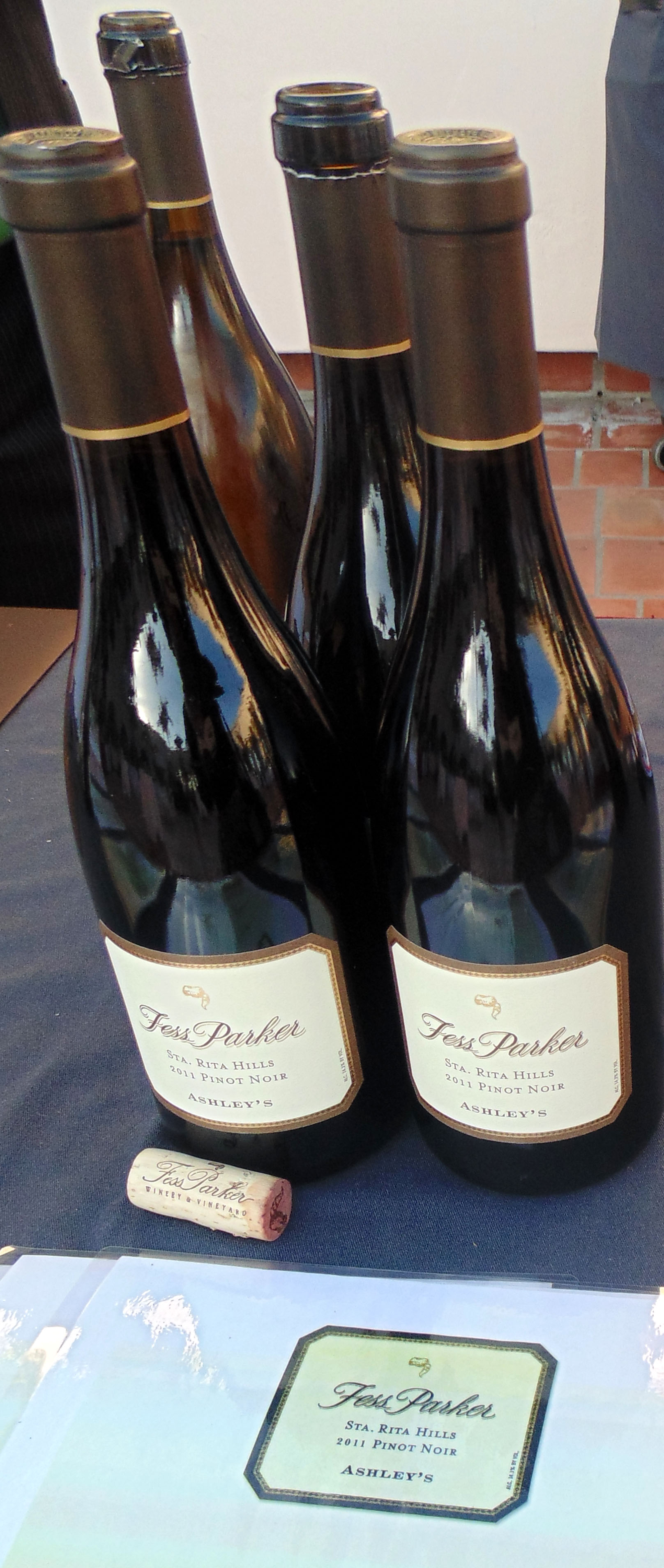 Petite Syrah Fox Family Vineyards 90 Points – Jeb Dunnuck, Wine Advocate; Margerum Wine Company 2012 Sauvignon Blanc Sybarite Santa Ynez Valley 91 Points – Josh Raynold, Stephen Tanzer, International Wine Cellar; 2010 Syrah Colson Canyon Vineyard Santa Barbara County 92 Points – Josh Reynolds, Stephen Tanzer, International Wine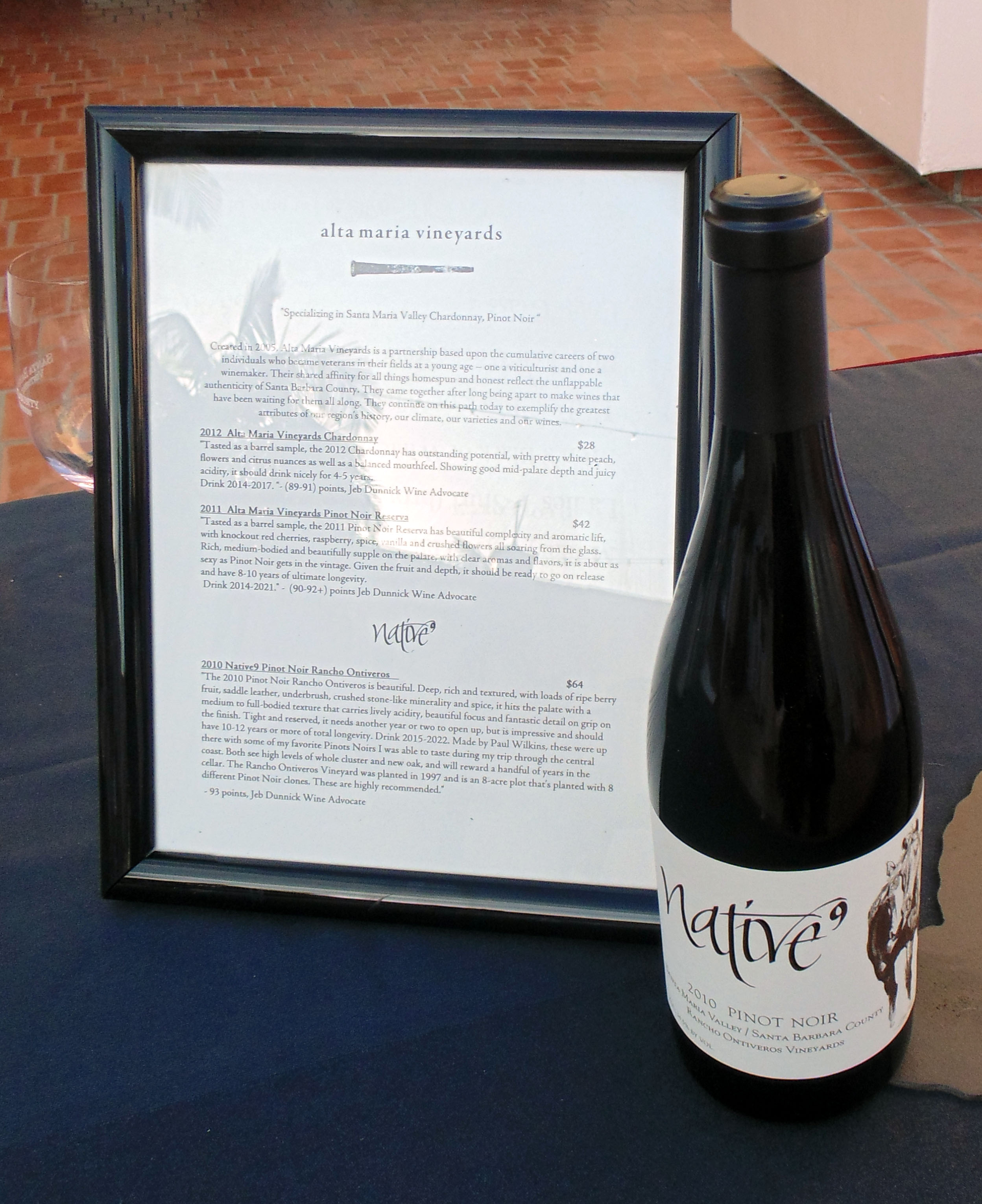 Cellar; Buttonwood 2010 Cabernet Franc Santa Ynez Valley 91 Points – Josh Raynolds, Stephen Tanzer's Int'l Wine Cellar, 2009 Merlot Santa Ynez Valley 90 Points – Josh Raynolds, Stephen Tanzer's Int'l Wine Cellar; Fess Parker Winery &Vineyard 2012 Ashley's Chardonnay 94 Points Editors' Choice Wine Enthusiast and 91 Points Stephen Tanzer, 2011 Ashley's Pinot Noir 91 Points – Stephen Tanzer and 91 Points Anthony Galloni, 2010 Rodney's Vineyard Syrah 92 Points – Cellar Selection Wine Enthusiast and 91 Points Stephen Tanzer and 91 Points – Anthony Galloni; Larner Vineyard & Winery 2009 Elemental Red Wine G-S-M (Santa Ynez Valley) 90 Points – Steve Heimoff, Wine Enthusiast, Larner 2009 Estate Grown Syrah (Santa Ynez Valley)92

Points – Steve Heimoff, Wine Enthusiast; Foxen Vineyard & Winery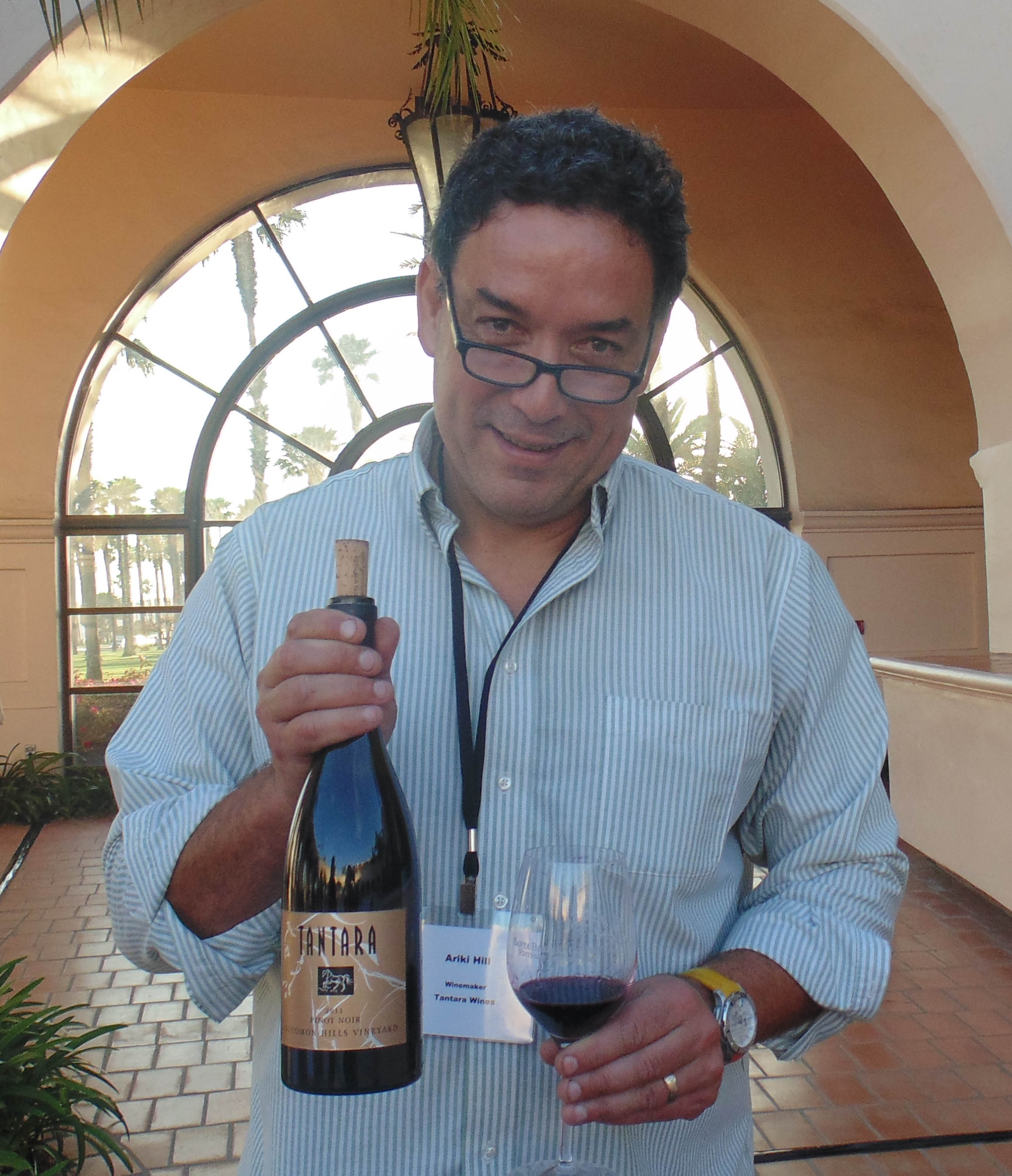 Year's Best US Syrah & Top Scoring Santa Barbara County Syrah – 2011 Syrah, Tinaquaic Vineyard (Estate), Santa Maria Valley 94 Points – Wine & Spirits Magazine, 2012 Chardonnay, Bien Nacideo Vineyard, Block UU, Santa Maria Valley 91 Points – Wine & Spirits Magazine; Jaffurs Wine Cellars 2012 Grenache Blanc, Thompson Vineyard 91 Points – Josh Reynolds, Stephen Tanzer's International Wine Cellar, 2010 Syrah, Thompson Vineyard 93 Points – Robert Parker's Wine Advocate; Beckmen Vineyards 2012 Purisima Mountain Vineyard Viognier 90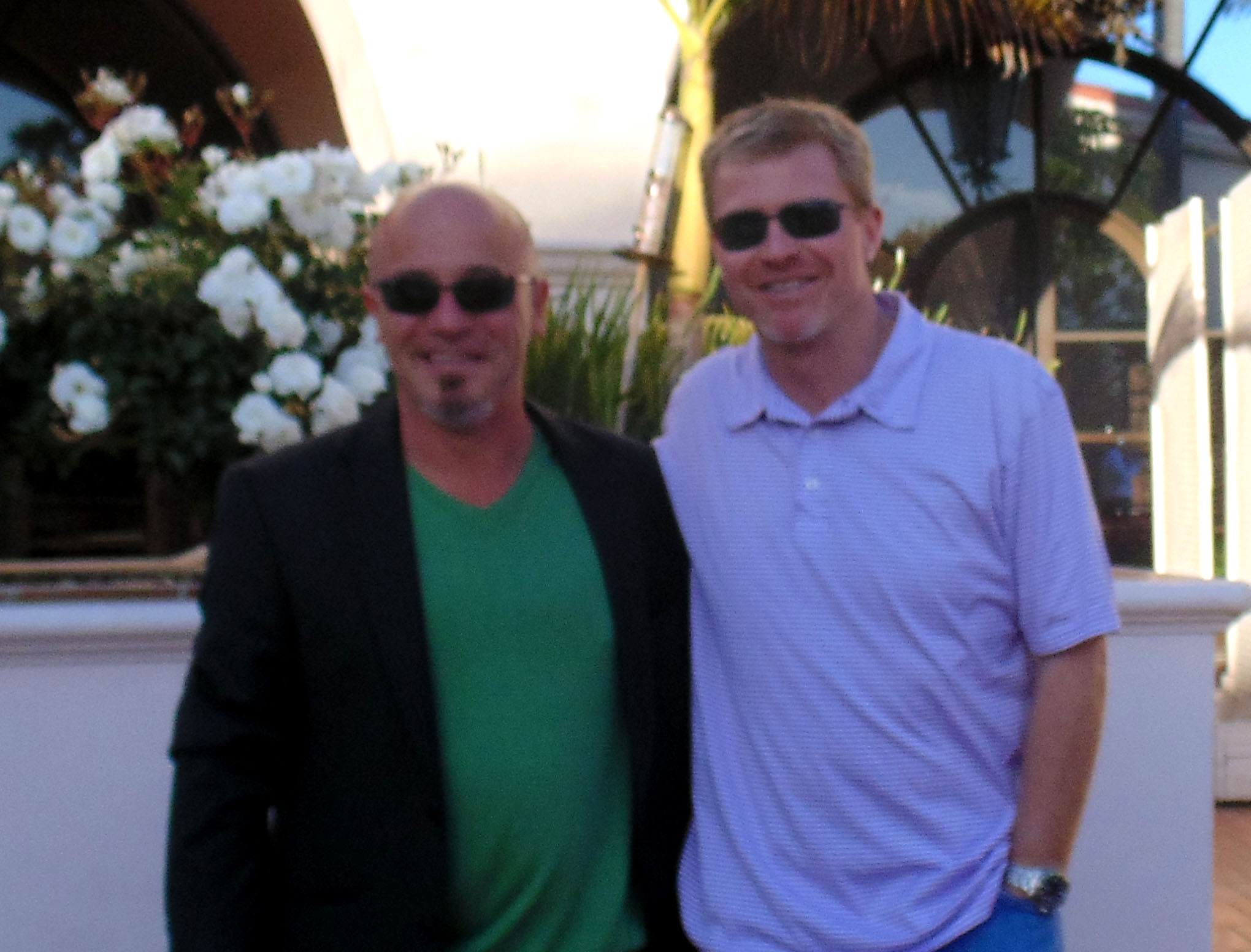 Points – Jeb Dunnuck, Wine Advocate, 2011 Purisima Mountain Vineyard Syrah, 93 Points – Jeb Dunnuck, Wine Advisor, 2011 Purisima Mountain Vineyard Clone #1 Syrah 94 Points – Jeb Dunnuck, Wine Advisor; Kaena 2011 Kaena Grenache Santa Ynez Valley Tierra Alta Vineyard 92 Points – James Laube, Wine Spectator, 2011 Kaena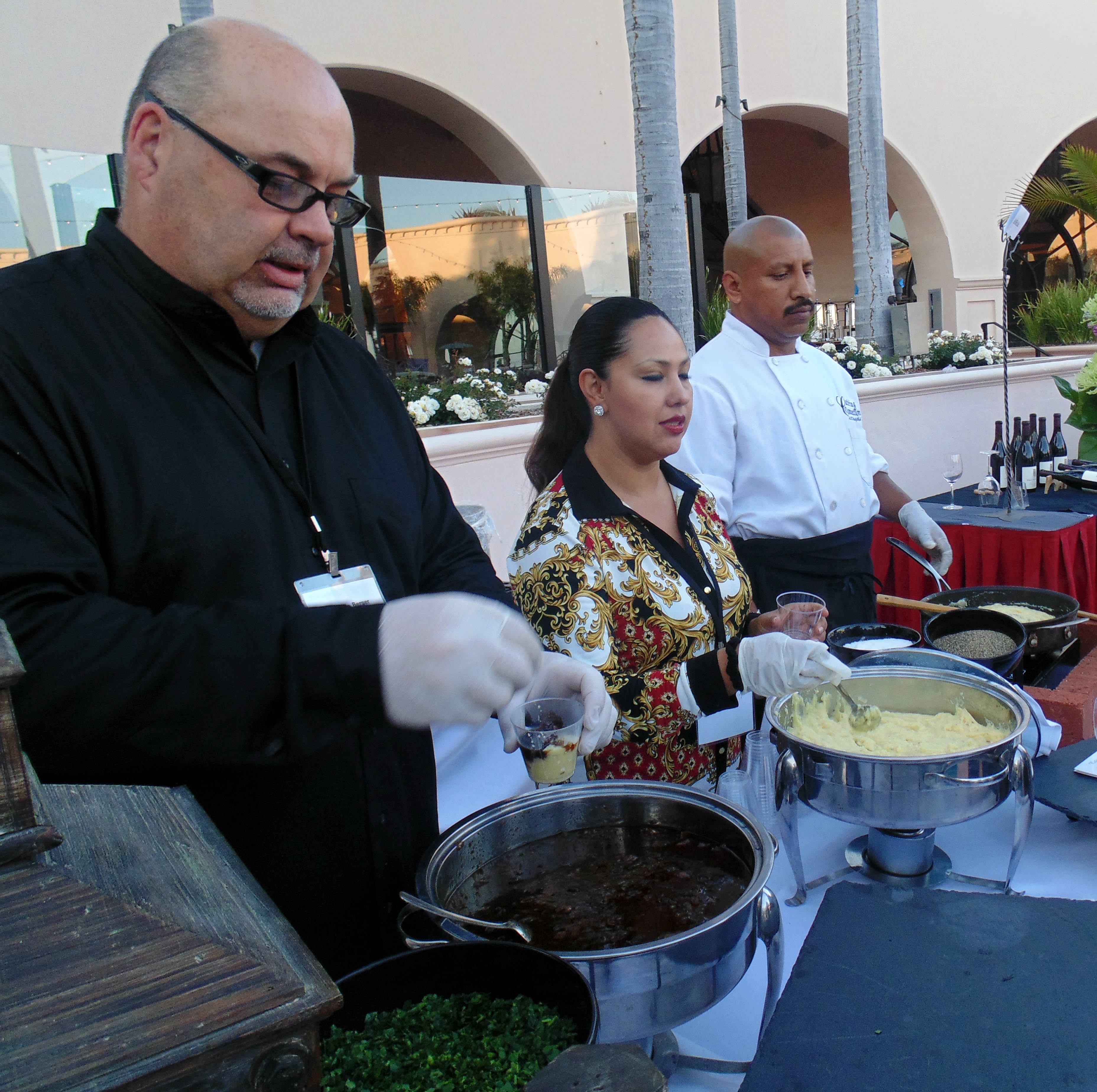 Syrah Ballard Canyon Tenth Anniversary Tierra Alta Vineyards 92 Points – James Laube, Wine Spectator; Longoria 2006 Pinot Noir, Sta. Rita Hills, Fe Ciega Vineyard 92 Points – Joshua Green, Wine &Spirits Magazine, 94 Points Pattterson's The Tasting Panel Magazine, 91 Points Josh Raynolds, Stephen Tanzer, International Wine Cellar, 2007 Pinot Noir, Sta. Rita Hills, Fe Ciega Vineyard 91 Points Josh Raynolds, Stephen Tanzer, Int'l Wine Cellar – 93 Points Steve Heimoff, Wine Enthusiast; Melville 2012 Pinot Noir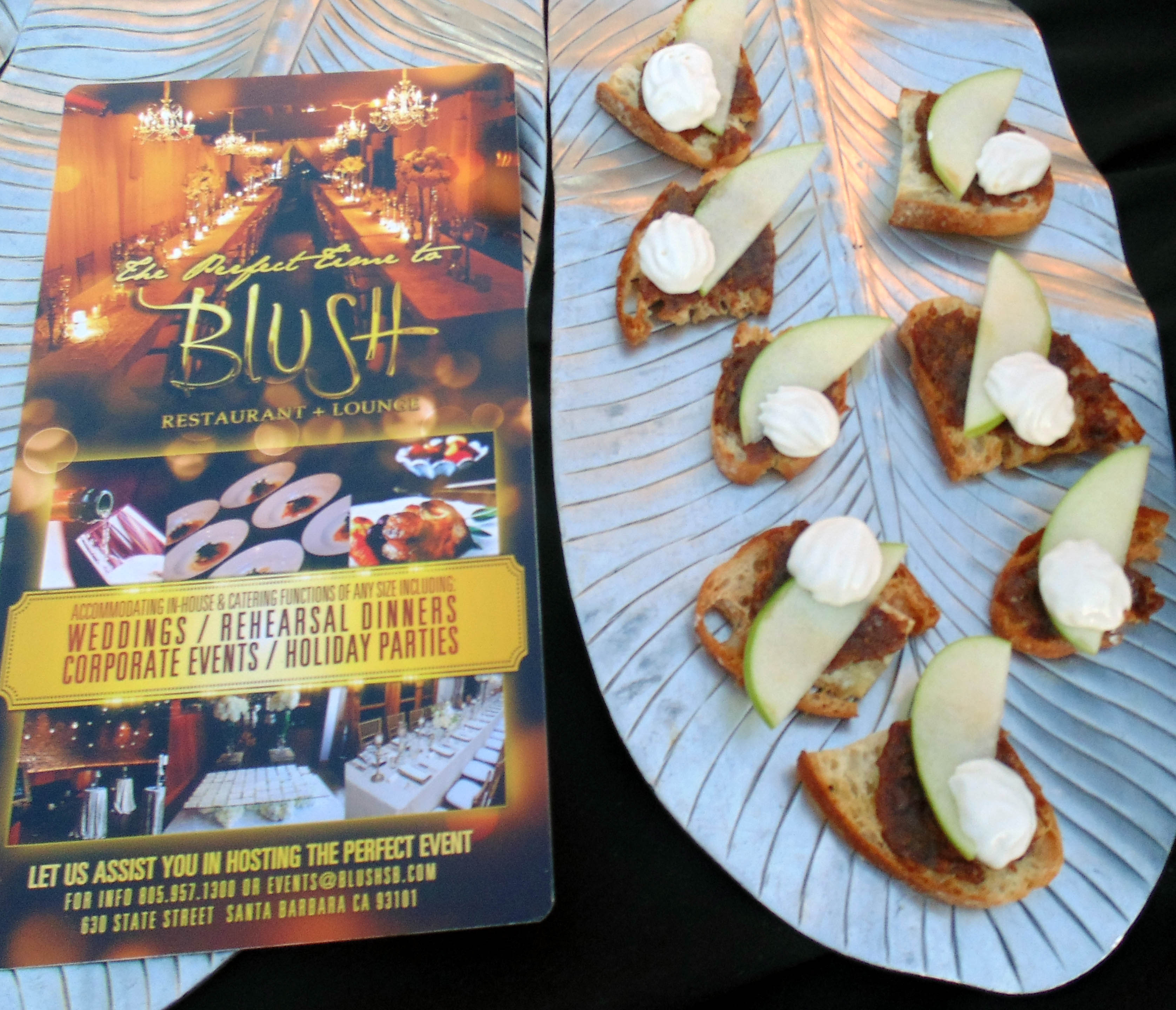 Estate Sta. Rita Hills 92 Points – Josh Raynolds, Stephen Tanzer, International Wine Cellar; Pali Wine Company 2011 Fiddlestix Vineyard Pinot Noir, Sta. Rita Hills 93 Points – E. Robert Parker, Wine Advocate, 2011 Cargasachi Vineyard Pinot Noir, Sta. Rita Hills 92 Points – E. Robert Parker, Wine Advocate, 2011 Rancho la Vina Pinot Noir, Sta. Rita Hills 92 Points – E. Robert Parker,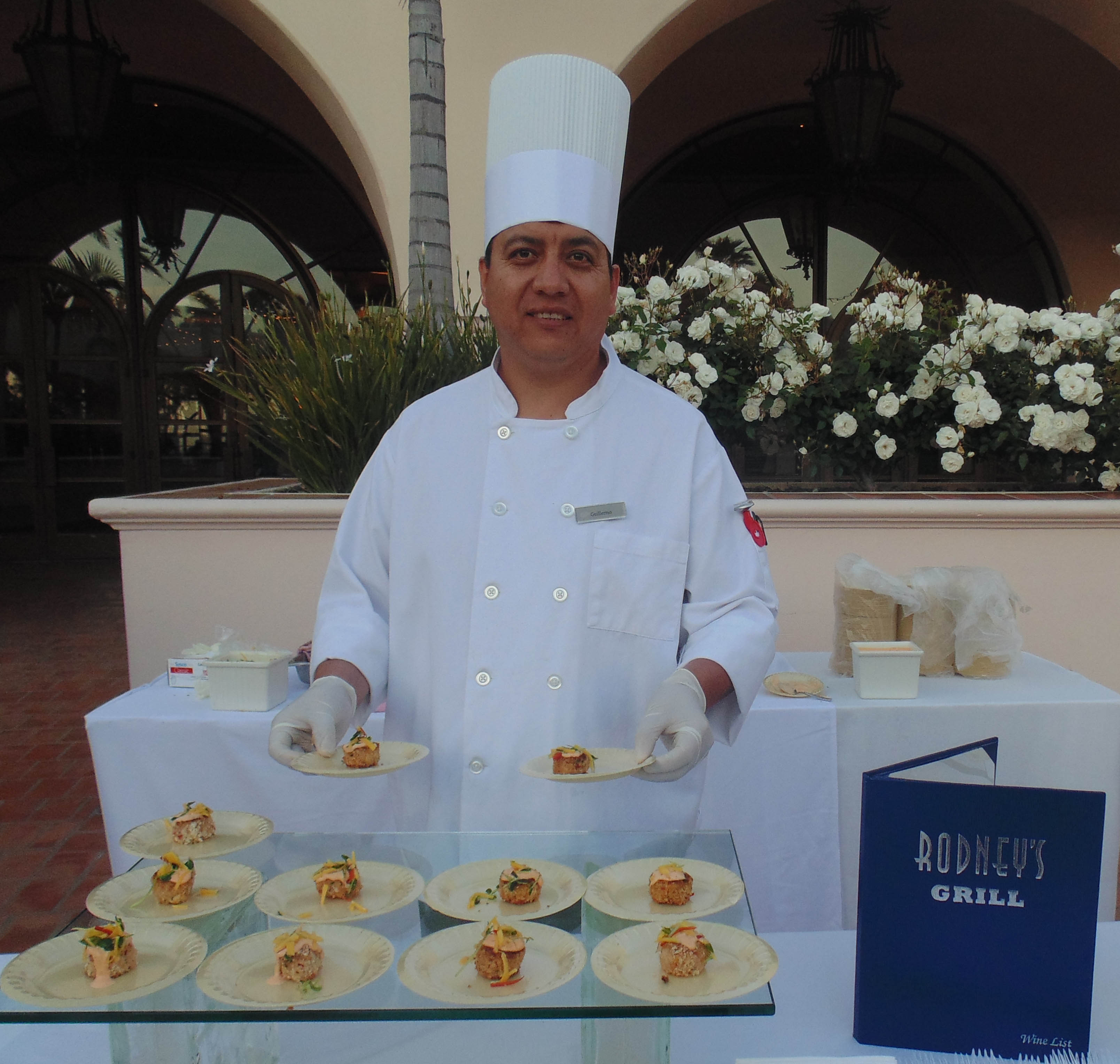 Wine Advocate; Refugio Ranch 92 Points - E. Robert Parker, Wine Advocate, 2011 Escondrijo 92 Points – E. Robert Parker, Wine Advocate, 2010 Barbareno 91 Points – E. Robert Parker Wine Advocate; Sanford Winery & Vineyard 2010 Sanford Pinot Noir Sanford and Benedict Vineyard, Sta. Rita Hills 93 Points – Jeb Dunnuck, Wine Spectator & 94 Points – The Wine Enthusiast, 2010 Sanford Pinot Noir la Rinconada Vineyard 91 Points – Jeb Dunnuck, Wine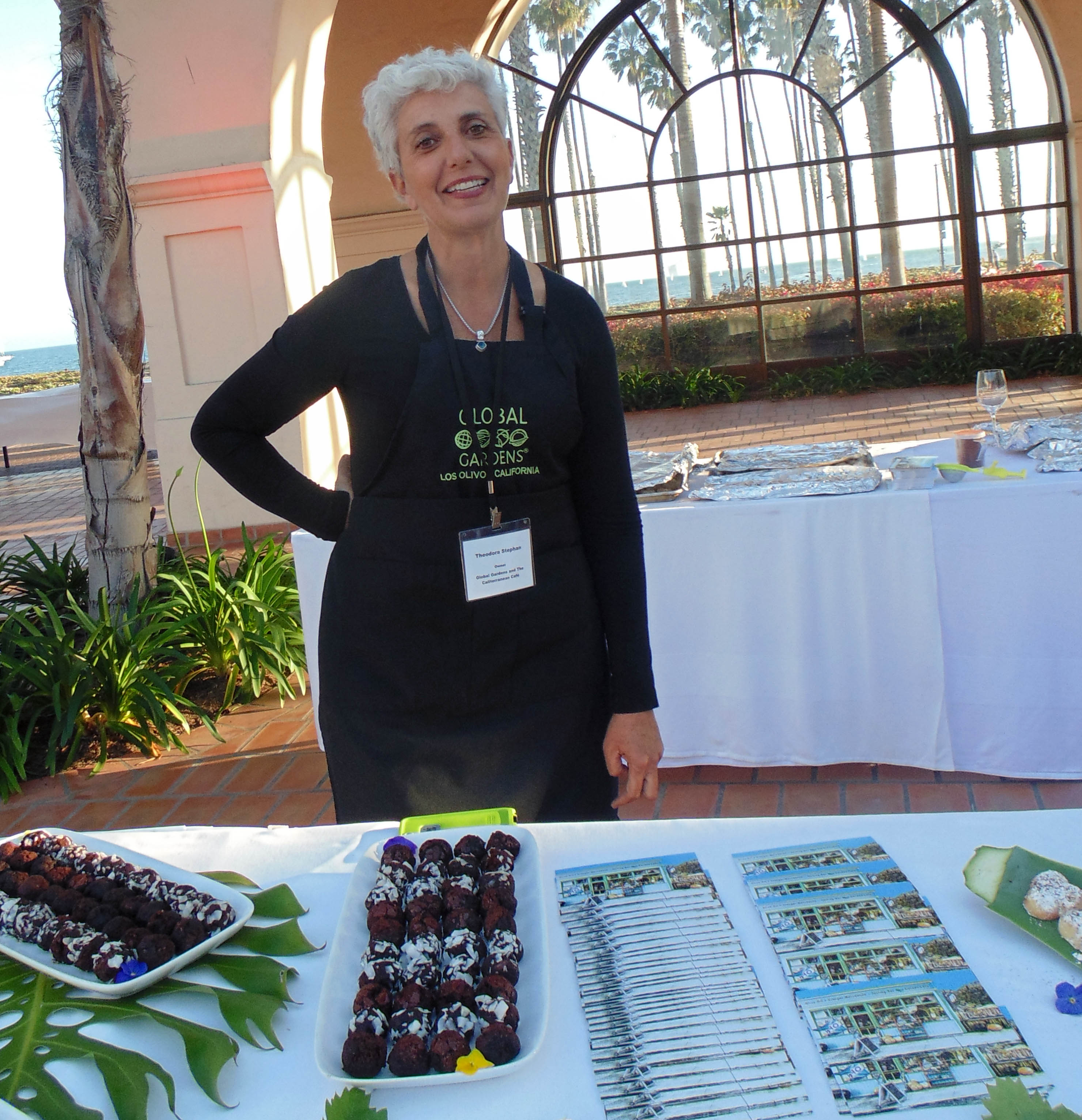 Spectator, 2010 Sanford La Rinconada Chardonnay 92 Points – Jeb Dunnuck, Wine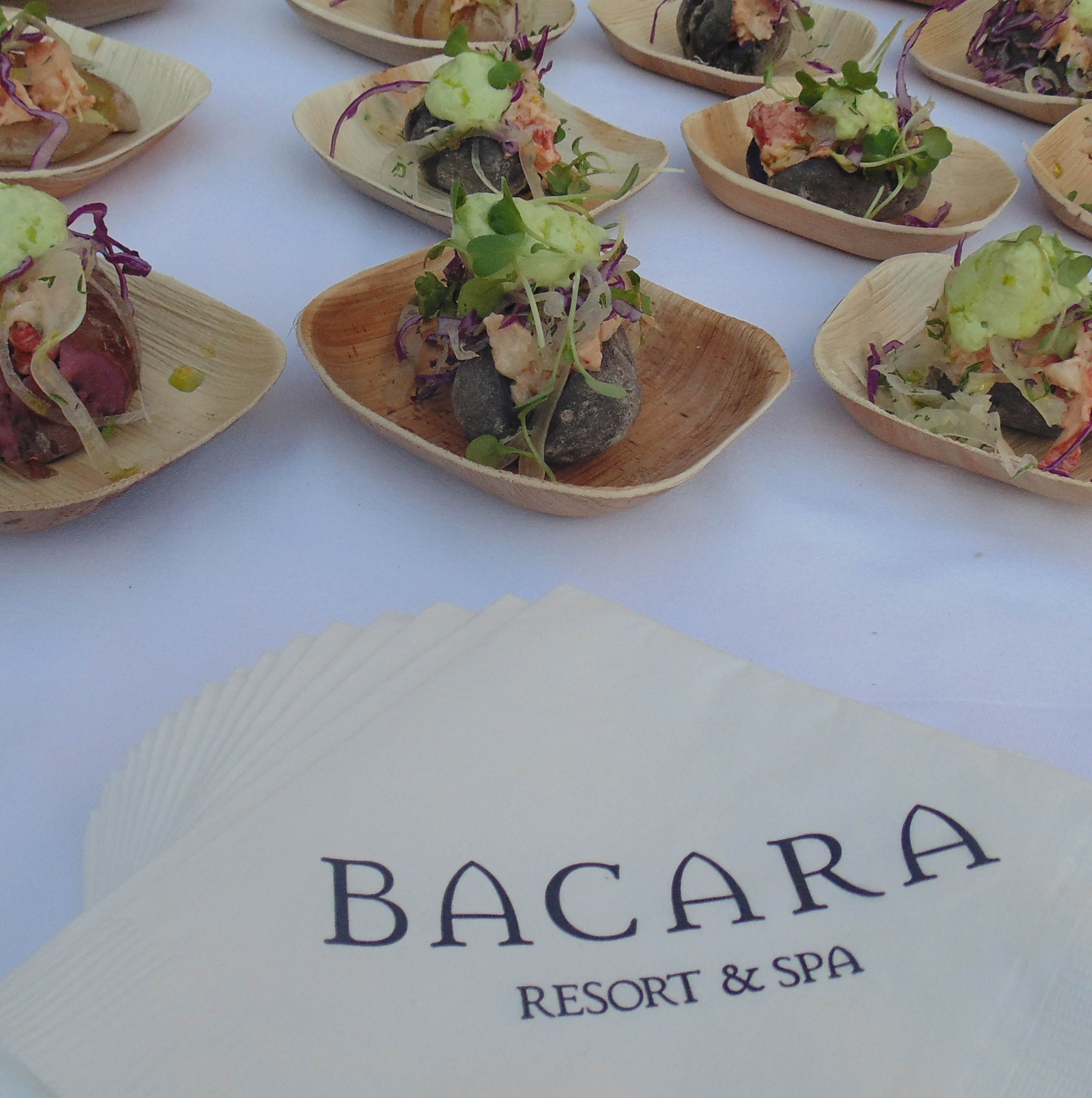 Spectator, 2010 Sanford Pinot Noir, Sta. Rita Hills 90 Points – James Laube, Wine Spectator; Solminer 2012 Gruner Veltliner John Sebastian Vineyard 92 Points – Antonio Galloni's Vinous, Solminer 2012 Dry Riesling Rancho Sisquoc Vineyard 91 Points – Antonio Galloni's Vinous; Tantara Santa Maria Valley, 2011 Pinot Noir Solomon Hills Santa Maria Valley 92 Points – Antonio Gollani, 2011 Pinot Noir Nacido Vineyard Adobe, Santa Maria Valley 92 Points – Antonio Gollani; Tercero 2009 Cuvee Christie SB 91 Points – Josh Raynolds, Stephen Tanzer's Int'l Wine Cellar,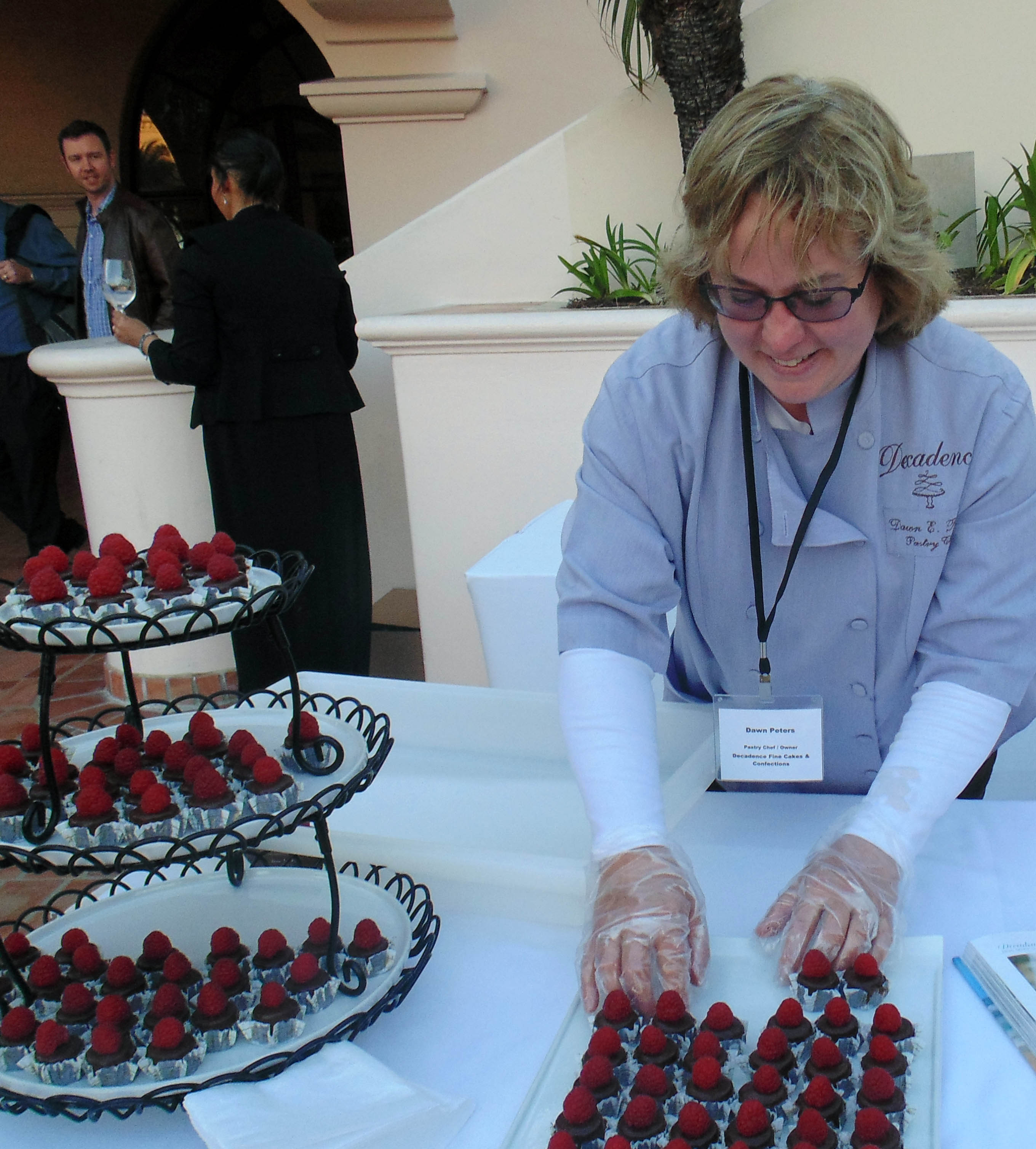 2009 Syrah Larner Vineyard 91 Points – Josh Raynolds, Stephen Tanzer's Int'l Wine Cellar, 2012 Viognier White Hawk 91 Points – Josh Raynolds, StephenTanzer's Int'l Wine Cellar; Transcendence 2012 Pinot Noir la Entcantada Vineyard Sta. Rita Hills 92 Points, 2012 Transcendence Chardonnay Zotovich Vineyard – 91 Points, 2012 Transcendence Pinot Noir "F" Street 91 Points.
Delicious bites were provided by Bacara Resort & Spa, Fess Parker "Rodney's Grill" Restaurant, Catering Connection, Blush Restaurant & Lounge, Decadence Fine Cakes, Village Modern Foods, Alfresco Picnic, and Global Gardens.
The weekend devoted to the best in wine included a golf tournament, concert & picnic event, grand tasting, a bevy of sips and competitions at specific wineries, and more. It was a delicious weekend in Santa BarbaraCounty, where food and wine lovers converged to sample acclaimed wines and taste delicious bites with family and friends. For additional information visit www.sbvintnersweekend.com.
_________________________________________________________________
SPECIAL MOTHER'S DAY OFFERS TGIF IN MAY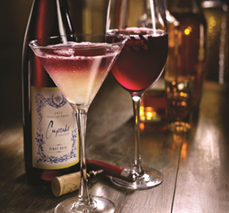 Cosmo Noir:
·         2 ˝ parts Raspberry Vodka
·         1 part Lemon Juice
·         1 part Vanilla Syrup
·         1 ˝ parts Pinot Noir (floated)
___________________________________________________________________
Just In Time For Summer, The Fess Parker, a Doubletree by Hilton Resort
Rolls Out Craft Beer Month Package In May 2014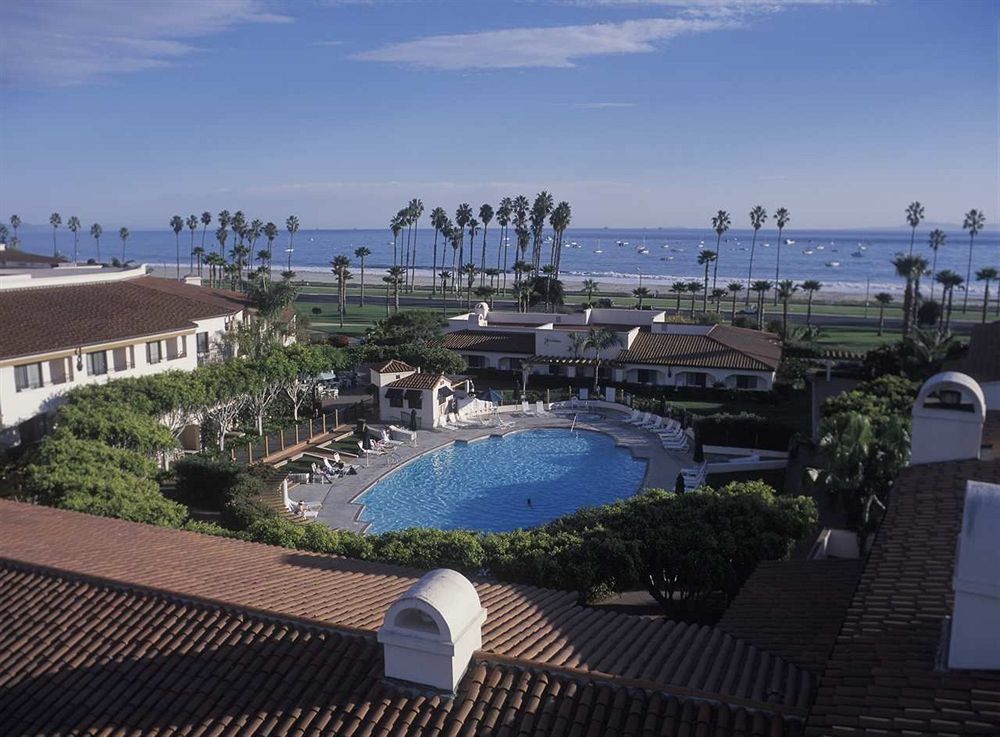 Poor Robin's famous Almanac of 1695 had it right when the author wrote "Good pies and strong beer."  But this is now, and it's more relevant than ever during May, as The Fess Parker a Doubletree by Hilton Resort debuts its Craft Beer Month Package.  The Resort is a perfect blend of wine, water and world-class lodging along the American Riviera©.
     Salute, Skol, and "Here's to The Bruery's Winefication" beer" will be on every guest's lips as they enjoy the beverage amid 360 newly-renovated guestrooms, inspired by a fluid architecture and Spanish Colonial design at the AAA-Four Diamond beachfront resort.
"Toast the coast" with a unique package that includes:
·       Deluxe accommodations in a newly renovated guestroom, single/double occupancy.
·        One bottle of "Winefication" from The Bruery in Southern California upon arrival. 
This special private label beverage, valued at $75, is offered to guests as part of an exclusive partnership between The Bruery and Fess Parker Winery & Vineyard in Los Olivos.  The beverage is a collaborative blend of Black Tuesday Imperial stout with Syrah grapes aged in French oak barrels, and is only available through the package.
Winefication is the presentation of complex and varied craft beer bottled in large format bottles and perfect for food pairings.
·       Two Shipyard pints and a delicious Pioneer Pulled appetizer at "The Set," the Resort's lobby bar & restaurant, featuring fabulous ocean views, firepits on the patio facing the beach, and nightly silent screenings of Fess Parker's movies.
·       A special tour and tasting of the Figueroa Mountain Brewery facility, located in Santa Barbara's vibrant Funk Zone, minutes from the resort. Your experience will include a flight tasting, a tour of the brewery, and two- 22 oz. bottles to take home. Tours of the
Brewery are based on space availability, and advance reservations are required.
The Craft Beer Month package rates start at $304 per night, based on space availability, single or double occupancy, seven days a week. The resort requires four days advance booking to ensure availability of the Brewery Tour and Tasting.
To book the special Craft Beer Month Package, call reservations at 805-564-4333 and mention PK6 (Craft Beer Month package) or book online at www.fpdtr.com by entering Special Rate Code PK6.  Black out dates apply.
___________________________________________________________________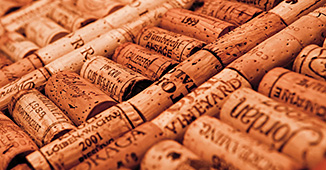 ADDISON HOTEL SPRING WINE SELECTIONS

Del Mar Somm Shares Hotel Wine News

By Bonnie Carroll

Wine Director Elizabeth Huetinger from the Addison Hotel in Del Mar offers some wine choices for spring to be savored with their new spring menu. A producer she is excited about is Domaine Du Pelican, made by Marquis d' Angerville, famous producer of Burgundy from Arbois in Jura, a small stretch of land in Southern France named for dinosaur bones found there. They produce a savagnin, Pinot Noir blend and a Chardonnay with a rich lush mouthfeel and a slight bit of macadamia nut on the finish.

 

Domestic wines Elizabeth found include newcomers from a couple of small production wineries. Ovum and Soliste: Ovum produces a dry-style Reisling Gewurtztraminer and Muscat from Oregon. Soliste produces Burgundy, and Lore inspired wine from a hand full of vineyards in Northern California with unexpected results. Elizabeth says she was quite impressed with with Soliste, and found that among  the myriad of California wine producers this one stands out. Their pinot noir is beautifully crafted in an old world style.

For Addison information, reservations and menus visit: www.addisondelmar,.com.

 

_________________________________________________________________

PHILLY'S THOUSANDS OF BOTTLES OF BEER ON THE WALL

Thousands of Bottles for Beer Lovers

With a selection of more than 800 American and imported craft beers and deli sandwiches, snacks and a variety of chocolates and cheeses, The Foodery's Northern Liberties location at 2nd & Poplar Streets has earned its designation as a neighborhood hotspot.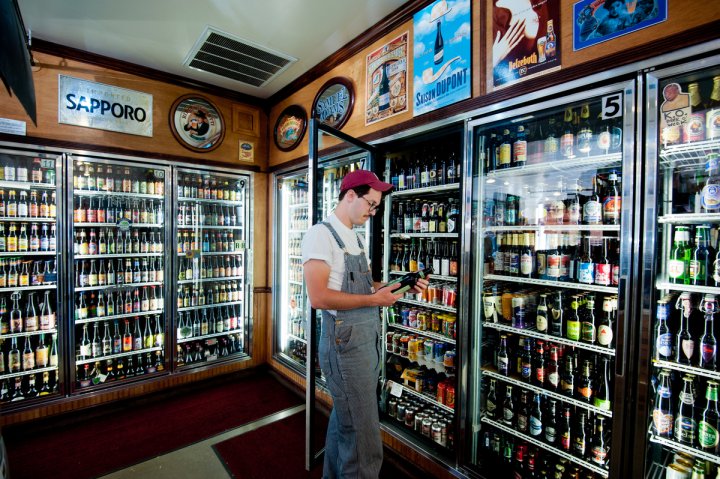 Credit: Photo by J. Fusco for Visit Philadelphia™
Craft beer is big business these days, particularly in Philadelphia, a serious beer town gaining accolades for its suds scene from notable publications like GQ, Draft magazine, Forbes, CNN Travel and others. So what makes the Philadelphia region's beer scene so great? The bottle shops, for starters. These shops offer hundreds if not thousands of specialty beers to try individually and in "mix-a-six" format (that's a six-pack of beer with six beers of the drinker's choosing). What's more, many of these shops fill growlers of draught beer to go and offer food to accompany the bountiful beer offerings.
Here is a look at some of Philadelphia's can't-be-beat bottle shops:
Center City:
The Corner Foodery The king of the local bottle shop chain known as The Foodery, Rittenhouse Square's The Corner Foodery features wood paneling, booth seating and gourmet hot sandwiches. More importantly, this popular spot stocks 650 bottles and numerous draughts available to drink on site or to take home. This location offers online ordering, while the original, more basic locations have as much, if not more, beer, deli-style food and a casual feel. 1710 Sansom Street, (215) 567-500, thecornerfoodery.com; 324 S. 10th Street, (215) 928-1111; 837 N. 2nd Street, (215) 238-6077; 6148 Ridge Avenue, (215) 238-6077; fooderybeer.com
Monde Market  This spot may look like a simple convenience store and take-out deli (with made-to-order breakfast sandwiches for a few bucks and change), but it offers one of the city's best bottle selections. Rare finds are available here, and at prices that reflect the no-frills environment. 100 S. 21st Street, (215) 496-0564
South Philadelphia:
Beer Heaven Locals don't let the location in a South Philadelphia strip mall deter them from what may be the best craft-beer bargains in the city. The neatly stocked selections and clean layout provides a well-organized shopping experience for customers who spend less and get more in a wide array of 750 ml bottles from Europe and the U.S. 1100 S. Columbus Boulevard, (215) 271- 5248, twitter.com/beerheavenphl
The Bottle Shop – This relative newcomer on the hip East Passyunk strip looks like a take-out spot, but acts more like a bar with cold bottles lining the wall. Customers can hang out and drink their purchases, play Quizzo, sample draught beers and mingle with brewery reps during tap takeovers. The shop sells gluten-free beers and ciders, along with beer glasses, T-shirts and even onsies. 1837 E. Passyunk Avenue, (215) 551-5551, bottleshopbeer.com
Brew/Ultimo Coffee This Newbold bottle shop has even more going for it than its impressive several-hundred-strong bottle selection: It's owned by the same restaurateur who opened the iconic South Philadelphia Tap Room, and it's the site of Ultimo Coffee, named the best coffee shop in the country by The Daily Meal. Patrons can grab a coffee from the barista, grab a brew from the cooler or sample free monthly tastings led by brewery reps. 1900 S. 15th Street, (215) 339-5177, brewphiladelphia.com
West Philadelphia:
Bottle Shop at Local 44 One of Philly's favorite bar ownership teams (Leigh Maida, Brendan Hartranft and Brendan Kelly) opened one of the city's most carefully curated bottle shops, right next to its destination beer bar/restaurant Local 44. Though the list is relatively compact at 500, managers take great care in selecting some of the world's finest and rarest brews. Customers can drink a cask ale while they shop, and every Monday a brewery rep leads a happy hour tasting with discounts on bottles. What's more, the quiet store stays open until midnight seven days a week. 4333 Spruce Street, (215) 222-CANS, local44beerbar.com
Fishtown:
Bottle Bar East  It's a bar. It's a bottle shop. It's Bottle Bar East, a low-key Fishtown hangout with 700 bottles and cans filling coolers near the entrance. In the back, bartenders and cooks serve cold draughts and hot food. On certain nights, bands play, DJs spin and burlesque dancers do what it is they do. 1308 Frankford Avenue, (267) 909-8867, bottlebareast.com
Northeast Philadelphia:
Craft Beer Outlet Named one of the top bottle shops in the U.S. by Draft Magazine, this Northeast Philadelphia spot maintains a serious roster of locals, along with rarities from around the world. Prices are lower than most, seven taps fill growlers and comfortable seating in the back makes for a relaxing place to sample. Store clerks happily take requests and try to fill special orders. 9910 Frankford Avenue, (215) 632-2722, craftbeeroutlet.com
Bucks County:
Beer Store Three thousands different beers. That's what's on offer as this beer lover's haven. The Beer Store also sells elegant growlers, boasts a nice cigar selection and houses a small bar in the back that serves beers by the pint or flight and pub food cooked on a fryer. 488 2nd Street Pike, Southampton, (215) 355-7373, thebeerstorebuckscounty.com
Trenton Road Take Out Sometimes the allure of a bottle shop comes down to selection over ambiance. What this take-out shop may lack in ambiance, it makes up for with its variety and convenience. Customers can shop from 950 different beer bottles, fill a growler and buy a sandwich and a lottery ticket all in one trip. 1024 Trenton Road, Fallsington, (215) 736-1389, trentonroadtakeout.com
Delaware County:
Pinocchio's Beer Garden to Go – Come for the pizza, stay for the beer. This pizzeria has made a national name for itself as one of the best-stocked bottle shops in the region. Twenty-five rotating beers on tap can go home in growlers, and 850 specialty bottles, including deep offerings from Belgium, can keep them company in the fridge. 131 E. Baltimore Avenue, Media, (610) 566-7767, pinpizza.com
The Beer Shoppe Flat screen TVs, pub food and the polished Draft Bar make this bottle shop feel like a bar, though for those who want to watch the game at home, 800 cold craft bottles make spectator sports more enjoyable no matter who wins. The shop offers $2 off select draughts every Thursday and boasts a wine and spirits store next door for one-stop shopping. 46 Greenfield Avenue, Ardmore, (484) 416-3594, ardmorebeershoppe.com
Montgomery County:
The Bottle Shop at Capone's Located next to a well-loved restaurant, this bottle shop fills outside growlers, hosts draught events and stays open 365 days a year. 224 W. Germantown Pike, Norristown, (610) 279-4748, thebottleshop.biz
Tweet It: Your guide to bottle shops in @VisitPhilly: http://vstphl.ly/R0fR1F 
VISIT PHILADELPHIA, formerly known as Greater Philadelphia Tourism Marketing Corporation, makes Philadelphia and The Countryside® a premier destination through marketing and image building that increases the number of visitors, the number of nights they stay and the number of things they do in the five-bounty area.
Contact, visitphilly.com and uwishunu.com make up the most-visited website network out of the 10 biggest U.S. cities. Visitors can explore things to do, upcoming events, themed itineraries and hotel packages. Compelling photography and videos, interactive maps and detailed visitor information make the sites effective trip-planning tools. Along with Visit Philly social media channels, the online platforms communicate directly with consumers. Travelers can also call and stop into the Independence Visitor Center for additional information and tickets.
___________________________________________________________________
iCoffee By Remington For Mother's Day or any Day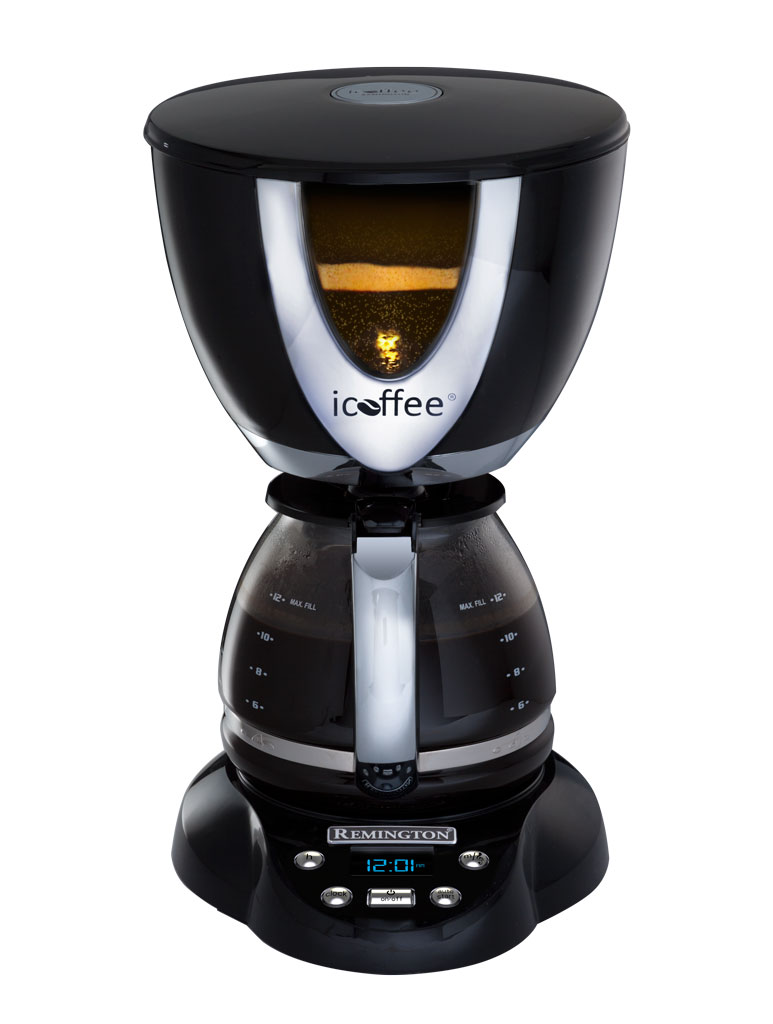 The ideal gift for mom may be the iCoffee by Remington. It is a new coffee brewer that recently debuted as the first new coffee brewing technology in over 50 years. iCoffee took seven years and over 1,257 prototypes to perfect. iCoffee's patented SteamBrew™ technology makes it the first coffee brewer ever to utilize steam jets inside the coffee brew basket. The SteamBrew™ jets first pre-steam the coffee and then stir the coffee throughout the brewing process so each of the coffee grounds is completely suspended and surrounded by hot water at the perfect brewing temperature. Next, a rich coffee crema forms, indicating the elimination of bitter and acidic aftertastes. It makes a smooth, creamy cup of coffee and would be a great gift for a coffee-loving mom! iCoffee retails for $169.95 and is available at major national retail stores and at www.icoffee.com.
__________________________________________________________________
LAUGHING GLASS MARGARITA PERFECT FOR CINCO DE MAYO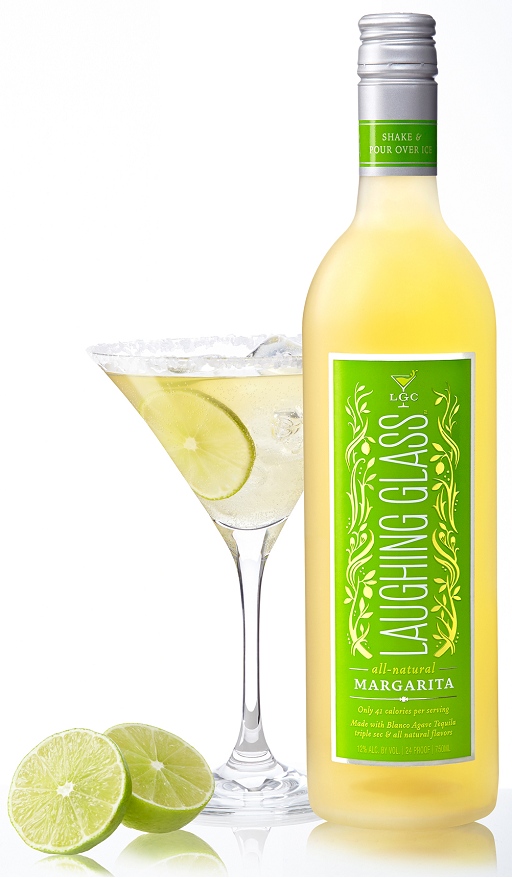 The three friends who started this company  always joked they should mass-produce their famous margarita recipe. Laughing Glass Cocktails, the new startup founded by three girlfriends, mixes and bottles authentic ready-to-drink cocktails using only super premium ingredients. The company rolled out their first product throughout Northern California this summer, and bottles are now hitting store shelves in Southern California. The low-calorie Margarita is made from just a few natural and organic ingredients and tastes just like you made it at home— not like something out of your medicine cabinet.
"The market was ripe for a bottled margarita that tastes great and made with only premium ingredients. Consumers want products that are not filled with junk and taste like they made it from scratch," said co-founder and CMO Carey Clahan. "You will be proud to pour the Laughing Glass Margarita at your parties and events— and with recipes like our new holiday drink, tequila is not just for summer any more!"
PURE NATURAL INGREDIENTS
Adding a minimum of ingredients and nothing artificial, Laughing Glass created the first authentic ready-to-pour margarita in the market. Each batch is made with their own proprietary super-premium Blanco tequila, natural citrus, and lightly sweetened with organic agave nectar to make an unequivocally pure and delicious margarita — with a hint of carbonation. It's non-GMO, gluten-free and vegan to boot.
LOW IN CALORIES
"We believe quality and taste are always more important than how many calories are in a drink — but a 4 ounce serving of our margarita is only 110 calories," added Sydney Rainin, co-founder and CEO. "Our research shows that people base their choices on taste, quality and convenience, not calories, but we worked hard to keep it below a typical margarita."
"We have accomplished what we set out to do—make a classic margarita that appeals to savvy consumers using only premium ingredients at a competitive price," added Jill Korst, co-founder and chief mixologist. "This is the most authentic ready-to-drink margarita on the market today, and we're excited to share it!"
PRICING AND AVAILABILITY
SRP is $17.99
Laughing Glass Margaritas are packaged in 750ml glass bottles using eco-friendly packaging. LGC Margaritas are 12% alcohol, about the same as a glass of white wine
110 calories for 4 ounces
  ___________________________________________________________________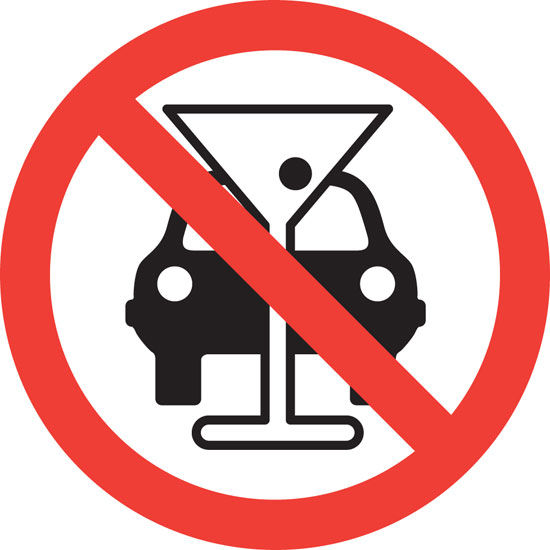 Don't Drink & Drive!
---