Time to Rethink Holiday Menus: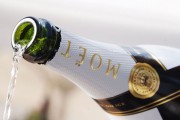 Four Seasons

Sommeliers Share Suggestions for Pairing Sparkling Wines with Everything from Oysters and Caviar to Fried Chicken and Popcorn
Second annual #FSWine Tweetup connected wine lovers at 14

Four Seasons

bars and dozens of pop-up parties for an evening of sipping and snacking, holiday entertaining ideas, and a whole lot of fun
Amid a chorus of popping corks, the second annual #FSWine Tweetup took flight on November 9, 2011 in 14 Four Seasons locations and throughout the Twitterverse as more than 300 Tweeters joined in the fun.
In Santa Barbara, guests cosied up in Ty Lounge, while in Maui, the terrace at Ferraro's was the setting for the sunset soiree. Tweeting from Fireside Lounge in Vail, @SheyDazzle said "snow on the mountains and bubbles in the tummy – doesn't get much better!" while guests rocked to a DJ at EDGE in Denver and gathered round the fire in the Library on the island of Lana'i. Further afield, wine lovers came together for impromptu parties in New York and Miami, and joined in from as far away as Tokyo and New Zealand.
Hosted by four of the company's top sommeliers – James Tidwell in Dallas, Mark Sayre in Austin and Dana Farner and Brick Loomis in Los Angeles – the event featured three distinctly different sparkling wines.
Creative chefs at each of the host locations inspired virtual drooling as participants tweeted pictures of wild and foraged mushroom spread with Katz olive oil on grilled baguette from Seattle; seared ahi tuna, cucumber and pineapple roll from Santa Barbara; and more. @KevinSMoul was among those insisting on more twitpics throughout the event.
"Last year's event was such a huge success that we couldn't wait to do it again," said Tidwell. "It isn't often that wine lovers can converse with four sommeliers at once, as well as a host of winemakers, chefs and amateur oenophiles. There were so many great ideas for the holidays, that I'm rethinking all my menu plans now."
Surprise of the night: Champagne and fried chicken. That's right, Tidwell and Sayre agreed that salty, fried foods pair especially well with sparkling wines, suggesting the humble home-fried favourite along with other salty choices such as caesar salad, prosciutto and even popcorn.
"Sparkling wines aren't just for special occasions. Enjoyed on their own or paired remarkably well with so many foods, it would be a shame not to drink them more often," said Farner.
Roundup: The Wines, the Food, the Parties
In the hours leading up to the event, the tweets were flying as the evening's wines chilled, oysters were shucked, flutes polished and big screens set up so guests could follow the conversation live. At ART in Seattle and Onyx in Scottsdale, the think-ahead staff even set up charging stations for PDAs.
At The Bar in Westlake Village and also at Onyx, special mats had been created with details on each wine, and circles for each wine to help keep them sorted during the tasting. Both lounges also invited local vintners to join in the fun, offering up NV Saddlerock Sparkling Brut Rose from Malibu Family Wines and Gruet Winery's Blanc de Noirs from New Mexico as special extras for their guests.
Those who checked in on Foursquare also received a happy surprise of an extra nibble at each of the participating locations – including the wildy popular big eye tuna sliders with yuzu aioli and preserved lemon at swanky sidebar in Beverly Hills, which inspired @kvpartlow to request, "please bring me the whole platter."
Chef Kerry Sear at ART brought out tarragon vodka granita on oysters as a starter, and referring to the many lounges offering the classic pairing, @dcoopsd tweeted, "you had me at oysters!"
First Wine: Lunetta Prosecco (and a great cocktail to try this festive season)
With hints of pear, peach, apple, honeydew, kiwi and white peppercorn, the Lunetta (meaning "small moon") was the first pour of the evening. @skinnyjeans was among those sipping it alongside citron beet-cured salmon caviar and tempura avocado with lobster at Onyx, while the crowd at Ty Lounge on the American Riviera downed oysters with grapefruit espuma and lime caviar. Sommelier Farner drew everyone's attention to the small bubbles compared to what was to come, while @sulltrain3 called the wine "smooth."
Sommelier Sayre offered a fun factoid to share at this season's parties, noting that prosecco is made from glera grapes, and @camilaxavier posted a picture of the vineyard where they grow in the Trentino region of northern Italy. While participants enjoyed it straight up, Sayre shared the recipe for one of his favourite cocktails: prosecco with a splash of Aperol – an Italian orange-based bitters – on ice and garnished with an orange wheel. "After tonight, the Venetian Spritz may very well become this season's 'it' cocktail," predicted Sayre.
@brunoSKG declared: "I've always thought Champagne was the only way to go, but now I'm getting some Lunetta for all my Christmas parties." Sommelier Loomis applauded the choice, noting that for holiday entertaining, prosecco is not only a festive starter to any party, it's also "fabulously cheap."
Second Wine: Domaine Chandon Brut Classic
Tidwell called for the next wine, and Farner explained that the Napa winery uses traditional Champagne grapes including pinot meunier, pinot noir and chardonnay in creating this wine.
Reactions were immediate: DJSMOOK1 said, "one word – amazing," while @lovemikana was even more succinct, tweeting "YUM!" Sayre noted that the wine's complexity and mouth feel make it ideal to pair all the way through a meal, and for a cocktail party, he suggested salty appetisers such as oysters and nuts, as well as creamy sauces.
Loomis noted that the acidity of the chardonnay refreshes the palate and makes one feel hungry, so it's a good thing that the platters kept coming, including Chef Victo Casanova's kumamoto oysters with ahi tuna, oyster crema and caviar at Culina.
"What a great way to spend an evening," tweeted @KLGruver from Santa Barbara, while @deeCuisine and @larosamaria0 offered a virtual toast to the 50th Birthday of Four Seasons Hotels and Resorts this year.
Third Wine: Louis Roederer Brut Premier
For many, this true Champagne from France was the highlight of the evening. Chef Junior Ulep at the Lodge at Koele in Lana'i ushered it in with potato gallette with crème fraiche and osetra caviar, while at Quattro in Silicon Valley, they went straight to dessert with lemon custard croissants.
Sayre said this is a special occasion Champagne, so "break out the broiled lobster, seared day boat scallops and lobster thermidor." At the same time, he noted that it goes beautifully with anything fried, from pommes frites to fried chicken.
@chrisycram said the wine is a "go-to in our house," and @LukeKloza tweeted that it was like "liquid gold with hundreds of delightful bubbles." @PeterLiu47 enjoyed his with gingerbread crostini with red beet and mascarpone slaw and Alaina farm honey in Maui, while the increasingly exuberant crowd at Beverly Wilshire couldn't get enough of the gruyere gourgeres.
Even Sayre seemed to be getting carried away, confessing that he'd accidentally opened a bottle of Louis Roederer's 1996 Cristal – his tweet "accounting's going to kills me" was met by a flurry of LOLs and re-tweets from coast to coast.
Until Next Time
The expert sommeliers ended the Tweetup by answering questions, including @catekustanczy's query about the best way to open a bottle of bubbly: "with a strong grip on the top of the bottle, twist the base slowly and firmly." While most thought the idea of leftover sparkling wine was absurd, the sommeliers did note that open bottles can be kept in the fridge for several days, as long as they are sealed well to keep out air. @HendersonCox had a more delicious idea: "make a rich risotto with it the next day."
Participants couldn't agree on their favourite wine of the night, and all were left with a much broader view on what can be paired well with the season's sparkling wines. @ArtOfTheSpa joked that their favourite pairing was a pedicure (not a bad idea actually), and @triolop3 said that their friends were "doing it Miami style – with a cigar in hand."
@michaelcervin might have summed it up best when he tweeted "it's so cool to connect with wine lovers" and just about everyone said "we've got to do this again – soon!"
---
VIGERONS DE NATURE BORDEAUX - VINEXPO JUNE 2011

Vignerons de Nature is a group of about 10 winemakers working in organic and biodynamic ways.
The French biggest wine-producing regions are represented: Rhone Valley, Champagne, Alsace, Savoy and Bordeaux.

The purpose of this group is to value the work of these winemakers and give you a possibility to get their wines easily:

- Benefit from reduction on your cost prices = a single order;
- Optimize the costs of transport = a single delivery;
- Reduce your stocks and your need to finance = a single invoice.

Please find attached a presentation of all these domains.

The best still being to taste our wines, 4 of the winemakers of the group will be present in Bordeaux during Vinexpo:

- CHATEAU DE LA SELVE - Rhône Valley:
            * Vinexpo - Hall « Convention Centre » for the tasting « Femmes de Vin », on Monday June 20, 2011 from 3pm to 6 pm

- CHAMPAGNE FRANCK PASCAL – Champagne :
            * Renaissance des Appellations Tasting, on Monday June 20, 2011 from 11am to 7.30pm at the Bordeaux's « Grand Théâtre »

- CHATEAU FALFAS - Bordeaux Côtes de Bourg : 2 lieux :
            * Renaissance des Appellations Tasting, on Monday June 20, 2011 from 11am to 7.30pm at the Bordeaux's « Grand Théâtre »
            * UGM (Union des gens de Métier), on Monday June 20, 2011 from 10am to 5pm at the Château Tour du Pas Saint-Georges in Montagne (33570) (1H from Vinexpo)

- DOMAINE BERNARD DEFAIX - Chablis et Rully :
            * Château Grattequina, on Monday June 20 and Tuesday June 21, 2011 (3 minutes from Vinexpo) from 9am to 10pm.

---
INTRODUCING THE FRANGELICO® TRUFFLE FROM NEW YORK CITY CELEBRITY CHOCOLATIER MARIEBELLE


Frangelico Chocolate Truffle

Decadent Chocolate Collection Featuring the Original Premium Hazelnut Liqueur Available Nationwide Just in Time for the Holiday Season


Frangelico®, the original premium hazelnut liqueur, in conjunction with celebrity chocolatier MarieBelle, is unveiling an indulgent Frangelico Ganache just in time for the holiday season.  Frangelico will be making life a little sweeter with a simple pleasure for hazelnut and chocolate lovers to enjoy. On November 15, consumers will be able to try the decadent taste of Frangelico Hazelnut Liqueur, combined with rich dark chocolate and layered with notes of vanilla, coffee and almond, in a new, mouthwatering treat.

"These artisanal holiday truffles embody the flavors of the season, blending the hazelnut flavor of Frangelico with the gourmet taste of high-quality dark chocolate. Thanks to products like Nutella and Starbuck's flavored lattes, hazelnut is an exceptionally popular flavor right now and I am so pleased to incorporate it into my products in a truly creative way," states Maribel Lieberman, Founder, MarieBelle. 

The confections will be available at the MarieBelle chocolate boutique in New York City, online at http://www.mariebelle.com/ and at select luxury department stores nationwide. The Frangelico truffles, the perfect stocking stuffer or holiday gift, will be available in 4 piece, 9 piece, 16 piece and 25 piece gift boxes, with prices starting at $15.00.

The chocolate treat is best enjoyed with the Frangelico Truffle cocktail, created by leading U.S. Master Mixologist James Moreland to perfectly complement the flavor nuances in the confection.  He notes, "Dessert cocktails are a definite trend at the moment, with hazelnut flavor topping the list.  The Frangelico Truffle cocktail is a favorite, and the ideal way to enhance your flavor experience when delighting in the taste of MarieBelle's chocolate." 

Frangelico is surprisingly light and smooth with the rich taste of hazelnuts, sourced from the Piedmont region of Italy. At only 159 calories per cocktail, this recipe is the perfect way to take pleasure in the sweet delights of the holidays without overindulging. 

Frangelico Truffle Cocktail:

1 oz Frangelico - 2 oz SKYY Vodka - 3/4 oz Cold Espresso

Shake with ice, serve chilled up in a cocktail or martini glass. dust with dark chocolate shavings.   

Cheers!
---
BARTENDING ASSISTANCE FOR THE HOLIDAYS
New Books from Famous Food & Beverage Experts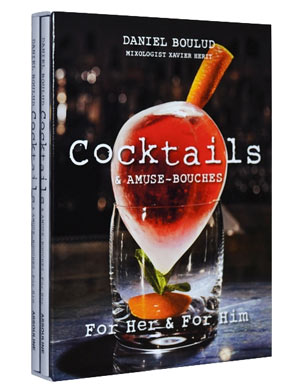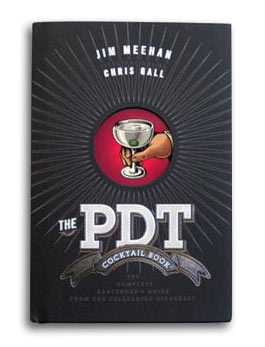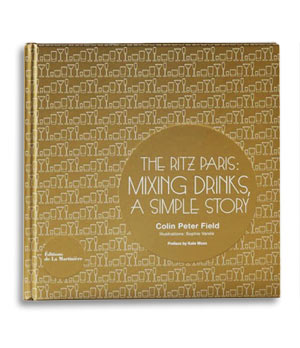 ---
IF YOU'RE WATCHING YOUR WEIGHT DURING THE HOLIDAYS
TRY THIS  .   .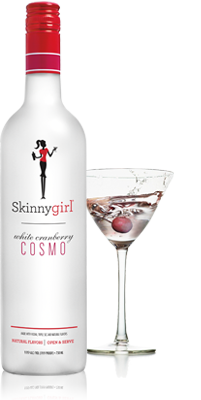 .
---
ZACA MESA FOR THE HOLIDAYS
Known for their dogged commitment to producing food-friendly wines, the team at Zaca Mesa Winery in California's Santa Ynez Valley has a match for even the wildest of international holiday dish interpretations. www.zacamesa.com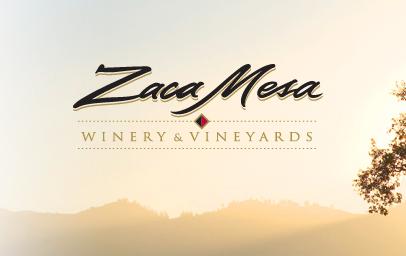 ---