SIPS    .    .    .
JEFF OLSSON INDUSTRIAL EATS VOTED "RAMEN KING OF SANTA BARBARA"  JAPANESE BEVERAGES SHOWCASED                      
by Bonnie Carroll
Jeff Olsson & Tracy On, Industrial Eats
It has been the pattern that great ramen dishes from Finch & Fork chefs walked away with the honors at the annual Ramenfest competition, however, a few upsets were on the horizon at the Outpost Goodland Kimpton Hotel in Goleta when Jeff Olsson and Tracy On of Industrial Eats in Buellton surprised everyone by taking 1st Place overall. Olsson, chef/owner of Industrial Eats presented a ramen with duck and salmon that was sensational.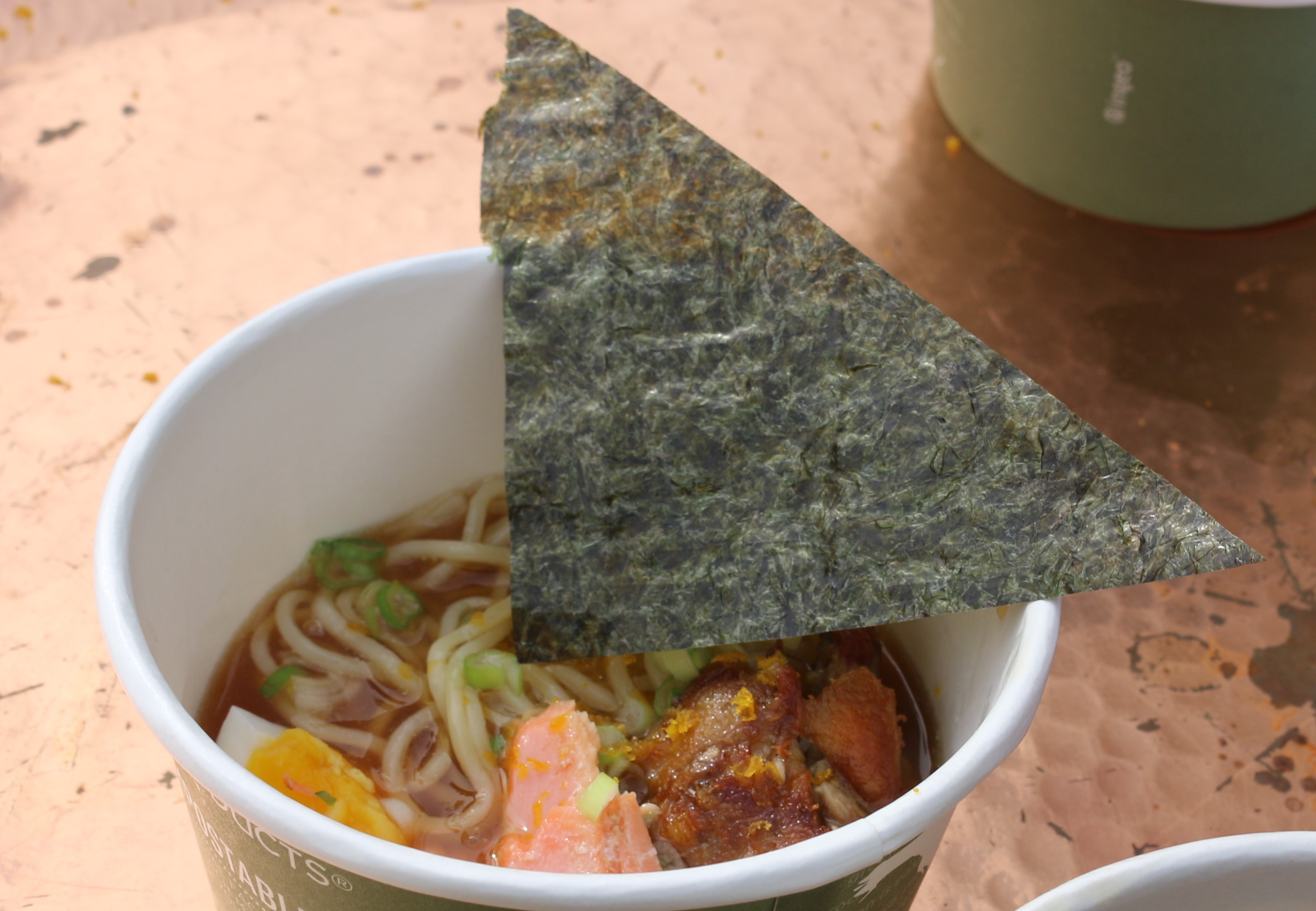 Industrial Eats Winning Ramen
The popular vote went to Sama Sama, who were doing a delightful food production carving pork belly for hungry attendees that was quite interesting and at times entertaining.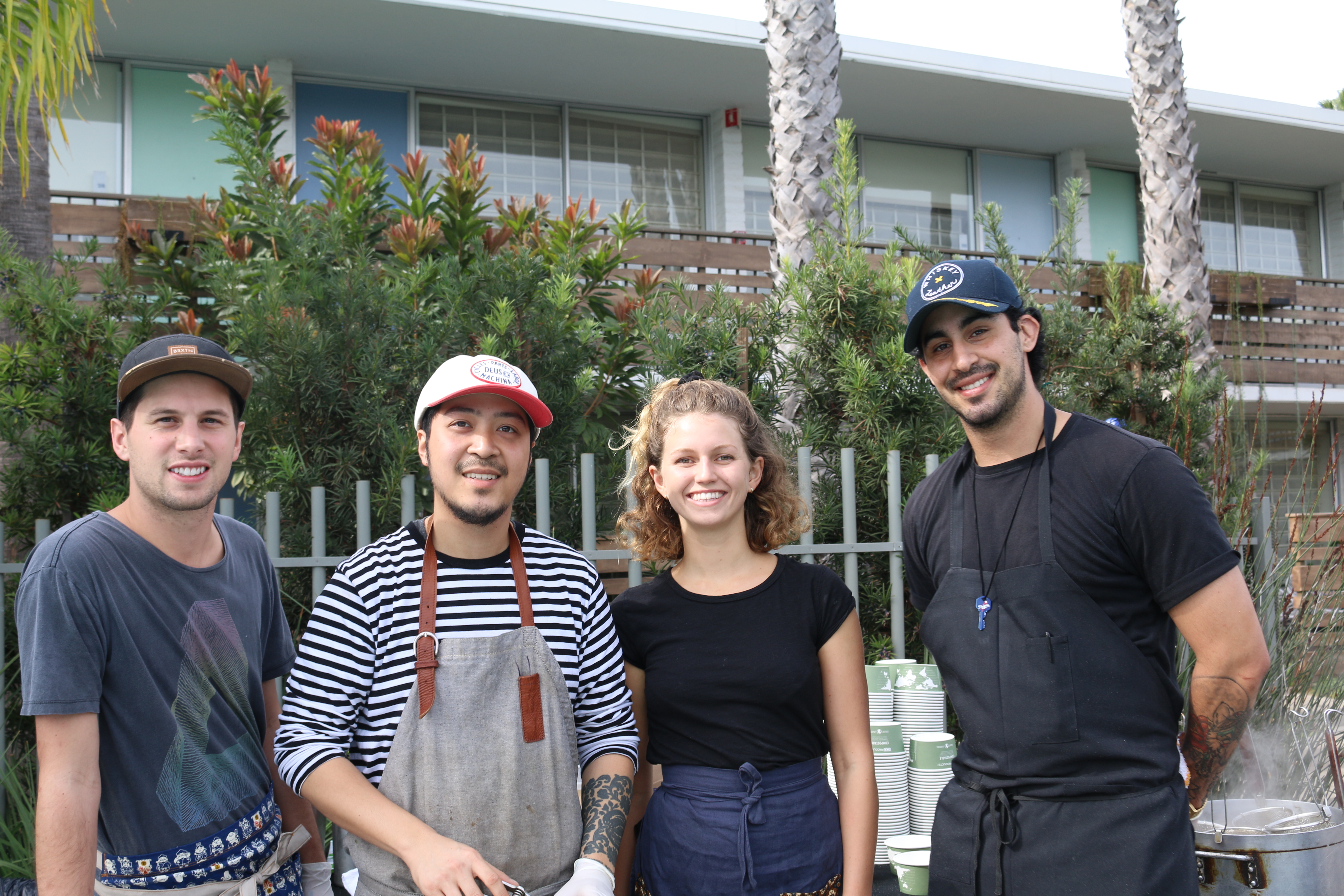 Sama Sama Peoples Choice Winner
The Outpost's Third Annual "Ramenfest" at the Goodland Hotel on Calle Real in Goleta featured top restaurant teams that included Finch & Fork, Outpost, Sama Sama, Barbareno, Wildwood Kitchen, Loquita, Industrial Eats and a bevy of Japanese saki, beer and whisky samples from Craft Imports & Young's Market.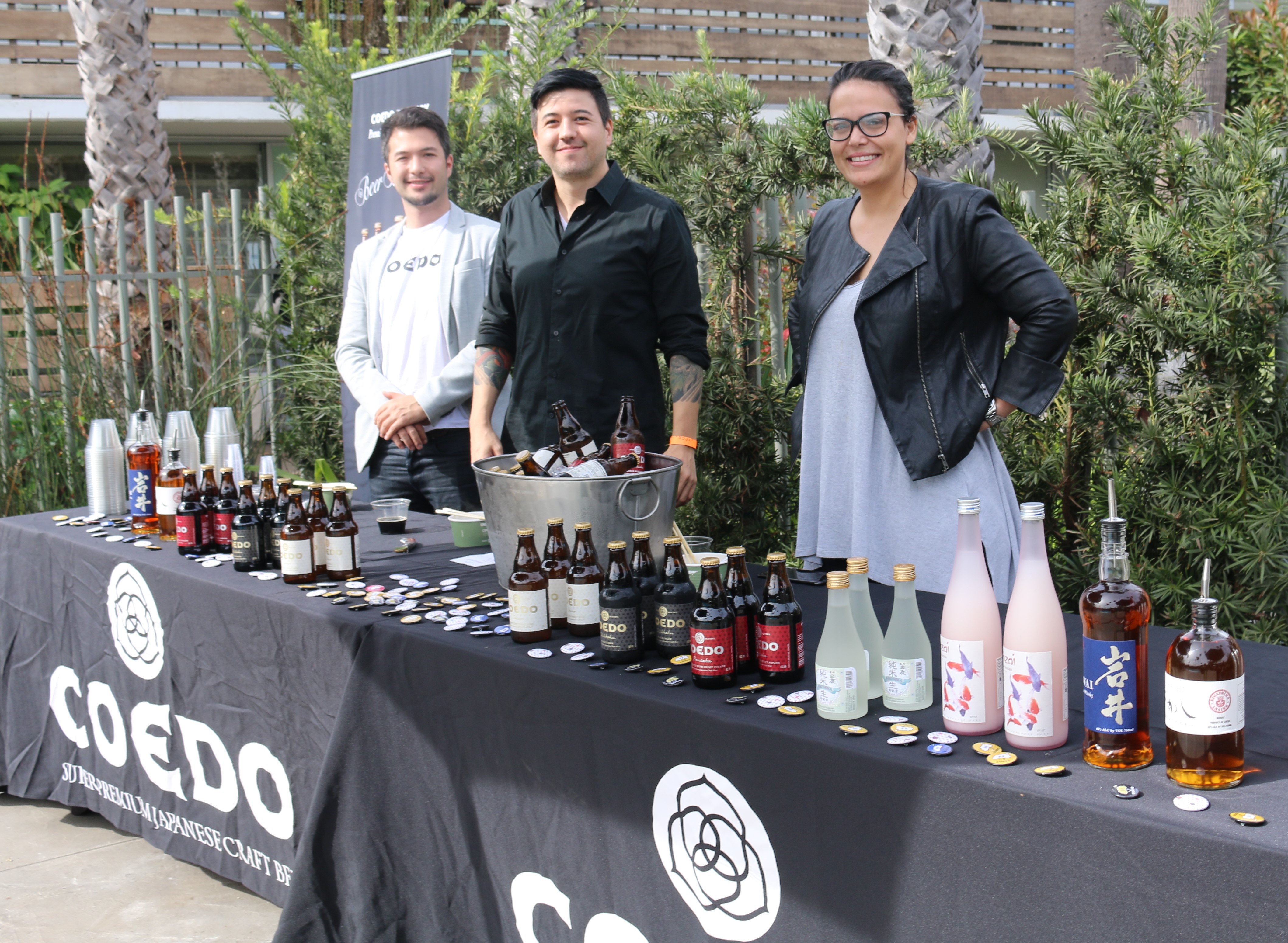 Beverage Sponsors, Takashi Endo, Chris Elliott & Jenna Babhler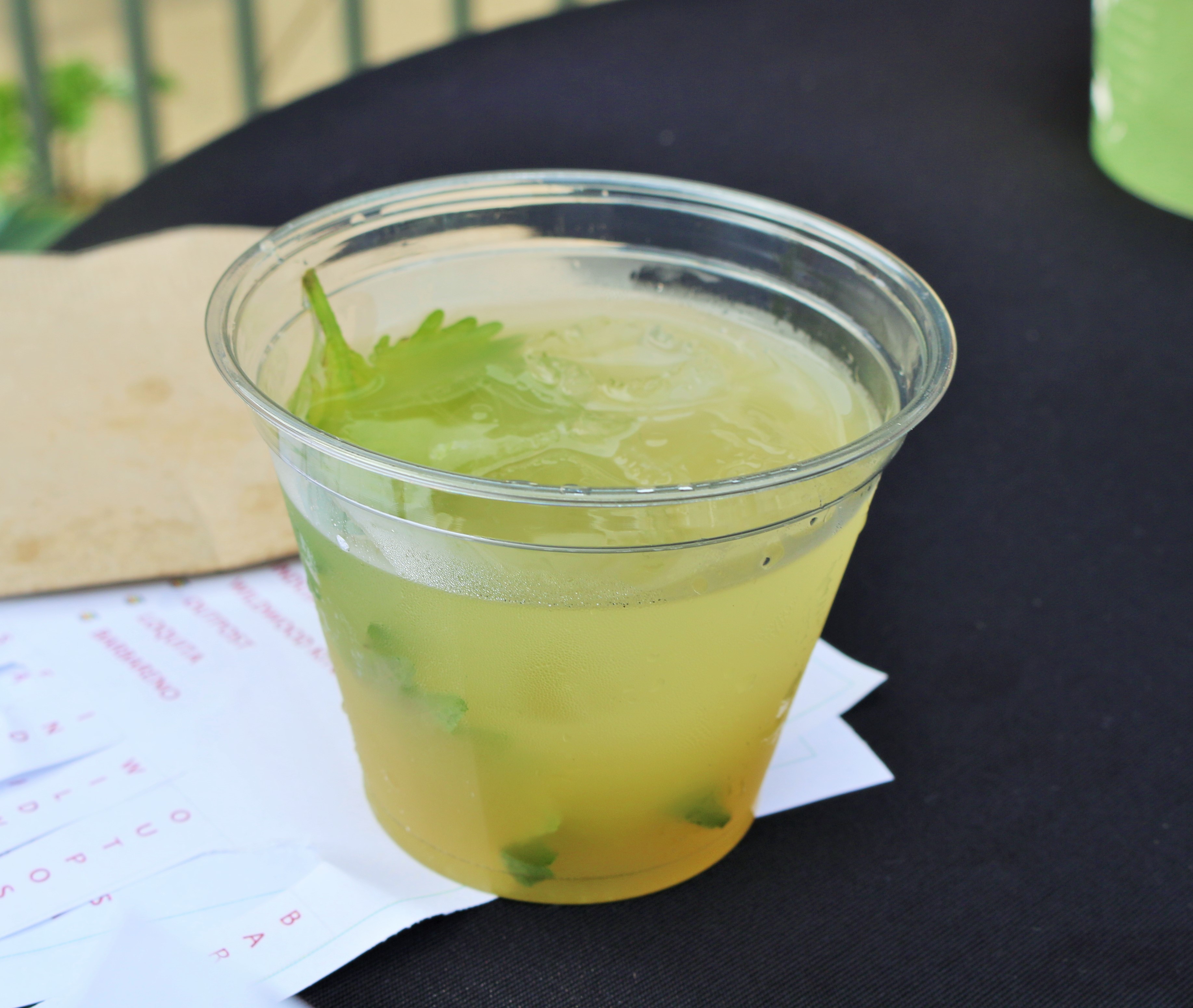 The Ramenfest welcome cocktail was a refreshing beverage featuring Akashi Ume (Japanese plum whisky), yuzu, lemon, ginger & honey.
From traditional ramen to unique interpretations, including an amazing ramen with a French flair from Wildwood Kitchen, it was all delicious with ramen tasters eager to select the 2017 "Ramen King of Santa Barbara." From Noon til 4:00 crowds of people packed into the pool area of the hotel to sample and cast their votes. DJ Darla Bea set the vibe with great music as guests mingled, sampled and sipped the afternoon away.

Partial profits from Ramenfest are being donated to
No Kid Hungry
, a charity that works to end childhood hunger in America.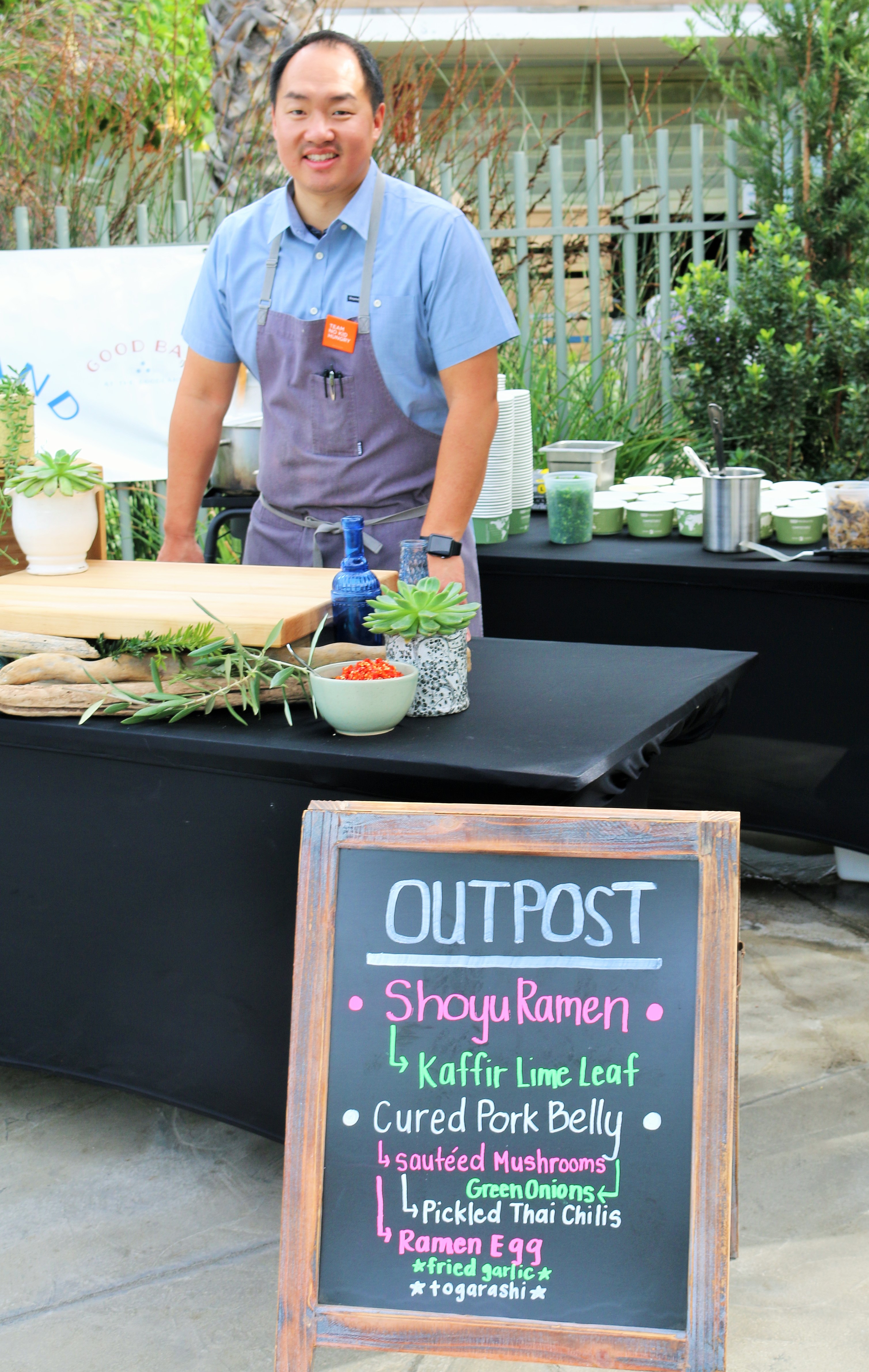 Chef James Siao, Kimpton Hotels

Former Ramen Champion Chef James Siao, was a host with the most at the event, and the staff at the Kimpton Goodland really did a fantastic job keeping the attendees happy. For information on next years "Ramenfest" or to make reservations at the hotel call (877) 480-1465.
____________________________________
SNOWBIRD VINTNERS – WINE FOR THE HOLIDAYS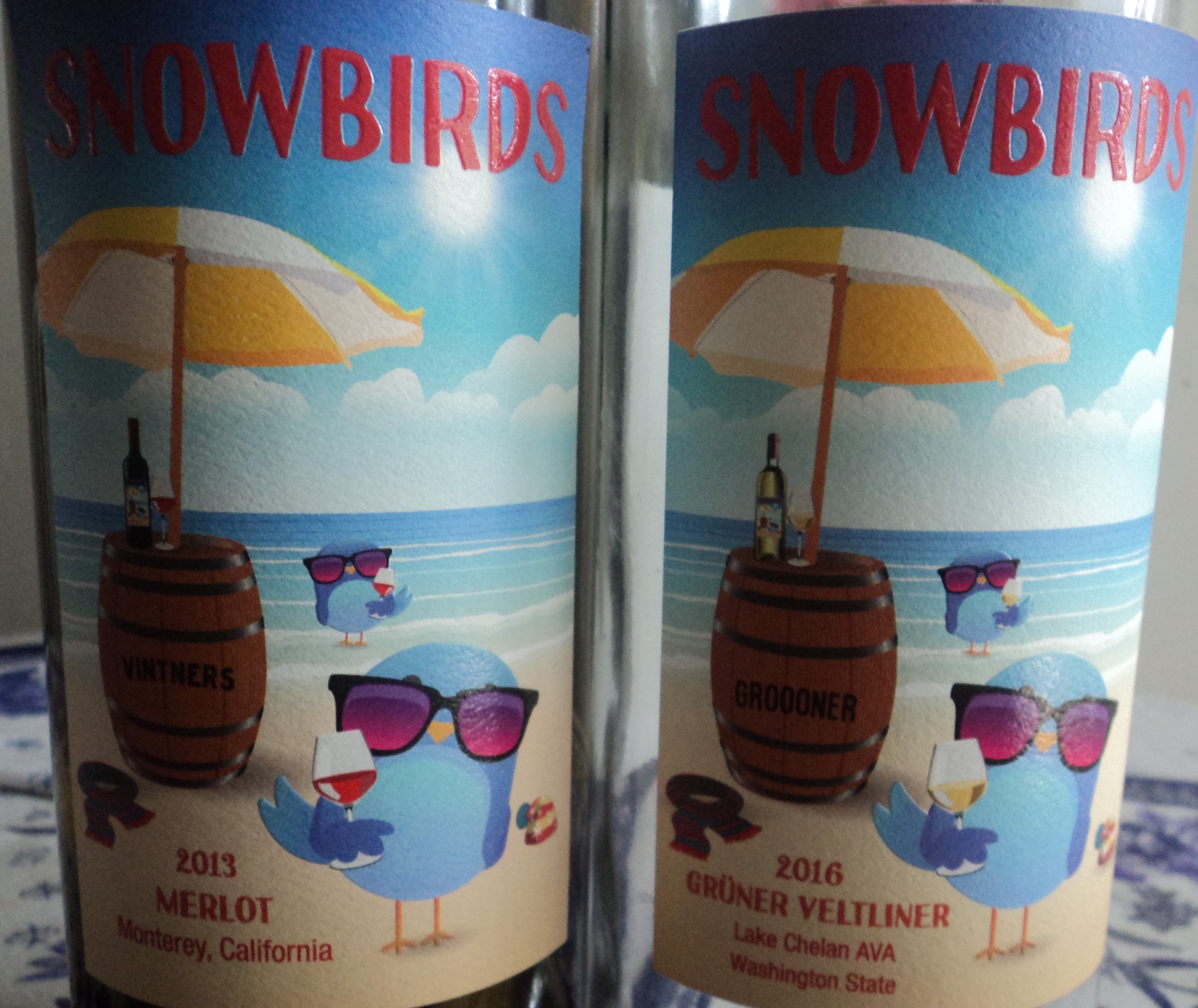 Sustainable, 100% vegan and gluten free production and storage methods offer healthy options for the holidays from Lake Chelan AVA, Washington and Monterey, California. Chef Jamie McFadden proprietor of Snowbirds Vintners offers tips on pairing 2015 Gruner Veltliner and 2013 Merlot for your special dinners.
2016 Gruner Veltliner is a bright , crisp, fruit-forward white wine designed with food pairing in mind. It is handpicked and harvested at night, to retain residual sugar and flavor in the grapes. The grapes are macerated in whole clusters on the skins, and hand pressed early morning in small batches, prior to cold fermentation in stainless steel. This wine exhibits a pale straw color, with reflections of platinum on the rim and has aromas of celery, lemon curd, star fruit and pineapple peel, as well as mineraltity and crisp acidity on the palate. Chef Jamie McFadden recommends this be paired with Maryland style crab cakes, creamy polenta and pears with gorgonzola or with sweet potato and gruyere cakes for a vegetrian dish.
2013 Merlot is a juicy, approachably elegant blend and true expression of the Monterey region, reflecting varied temperatures, microclimates, and solis of this unique appellation. The weather in Monterey allows a longer growing season, and more 'hang tie' for the grapes, offering an oppportunity to developfull body and flavor. This is a ruby-violet colored wine with savory aromas of spiced blueberry compote and black cherries present on the nose, as well as coriander, cumin and baking spice. 2013 Merlot is a fruit forward, and is crisp and dry at finish. Present are flavors of dark berries, plum, black cherries and spice box, earth and vanilla. It has a delicate medium body and warm silky mouthfeel. A great wine for entertaining and gift giving. Chef Jamie recommends pairing this wine with pasta Puttanesca with Italian olives, golden raisins, and Marcona almonds, a Cipollini onion tart with creamy ricotta, herbs and carmalized onions, or a rock shrimp brushetta with yellow tomatoes, goat cheese, and arugula.
Snowbirds Wines are available online at QuantumLeapWinery.com
Contact Jamie McFadden for wholesale purchasing at 406-865-3699.
___________________________________________________________________
MOOD SWING WINES

by Mollie Macarthy Openshaw

Fun Wines with Women in Mind for the Holidays or Any Time
Covers Off Chardonnay
Memory Lapse Merlot
Zin-o-Pause
Peach Bubbles (Sold Out)

Chico, California
---