From the Vine
August 21-22, 2014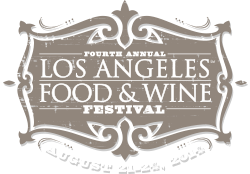 FOR TICKET INFORMATION VISIT:
http://www.lafw.com/
__________________________________________________________________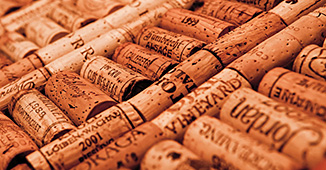 Harvest Wine Weekend
October 17 - 19, 2014

Harvest in Paso Robles Wine Country is a time of excitement and anticipation shared by winemakers, growers, and tasting room staff alike. It is the culmination of a successful year of hard work and dedication to their craft, and is a glimpse into the promise of the new vintage.
We invite you to experience for yourself a taste of Paso Robles – Wine Enthusiast's Wine Region of the Year – during the 2014 Harvest Wine Weekend, October 17 - 19!
Awaken your senses with the sights, sounds, smells and flavors of harvest during three days of celebrations! Winemaker dinners, ceremonial grape stomps, library tastings, artisanal food pairings, live music and more create a vibrant harvest atmosphere not to be missed!
Explore more than 130 weekend activities with the event brochure (coming early August) serving as your guide to winery events, touring companies, restaurants and accommodations of all types. Find something to satisfy whatever your palate desires – just search by day, winery or activity or use our new iPhone app.
Come try a taste and Grow Wild with the spirit of Paso Robles Wine Country during the most exciting time of year – Harvest!
___________________________________________________________________
Sips . . . Events 

World Beer Festival—Durham returns to the Bull City
Beer enthusiasts head to the Durham Bulls Athletic Park October 11th for
Durham's 19th annual celebration of craft beer from around the world.
All About Beer Magazine proudly brings back the World Beer Festival for the nineteenth straight year on October 11, 2014 to the newly renovated Durham Bulls Athletic Park, downtown. 

"We are very excited to bring the festival back to the "new" ballpark," said Chris Rice, All About Beer Magazine Vice President. "We have restructured the festival layout and beer program this year and will provide new and unusual beer offerings."

A cut above the rest, this year's festival boasts more than a dozen surprise new breweries pouring some of the country's best-reviewed beers. In addition, the 2014 festival will offer extensive educational programs, including a A Taste of Belgium, a new beer garden where festival attendees will have the opportunity to settle into the exotic world of Belgian beers.

Tickets to the World Beer Festival—Durham go on sale to All About Beer Magazinesubscribers Wednesday July 9th, at 12pm EST. Those interested in purchasing their tickets during pre-sale can visit www.allaboutbeer.com and
subscribe by Monday, July 7th. Tickets go on sale to the general public Thursday, July 17th at 12pm EST.

In an effort to relieve crowd congestion and reduce time spent in lines, the World Beer Festival—Durham will cut attendance for the 2014 festival by 35%. This, along with a restructured layout will allow each festival attendee to enjoy more space and the opportunity to sample beers they may have otherwise missed. Due to the decrease in available tickets, an early sellout is anticipated and patrons are encouraged to purchase their tickets early.

General admission tickets are $55 and include a tasting glass and unlimited 2oz pours from over 200 beers, access into the Art of Beer Experience, Belgian beer garden and festival seminars. VIP admission tickets are available at $70 and offer the same as well as access to a private air-conditioned hospitality area, private bathrooms, and a bonus selection of rare beers not available to the general public. The festival will be held on October 11, 2014 and offer two sessions, 12-4pm and 6-10pm.

World Beer Festivals are presented by All About Beer Magazine, based in Durham, NC. Located in unique settings, each festival is a source of anticipation and pride for the cities they visit. Its two longest-operating festivals sell to capacity, while the others grow each year. With their emphasis on education and moderation, the World Beer Festivals have significantly advanced area beer cultures, expanding retail offerings and raising consumer appreciation.
___________________________________________________________________
---