RITZ-CARLTON, BATTERY PARK, NEW YORK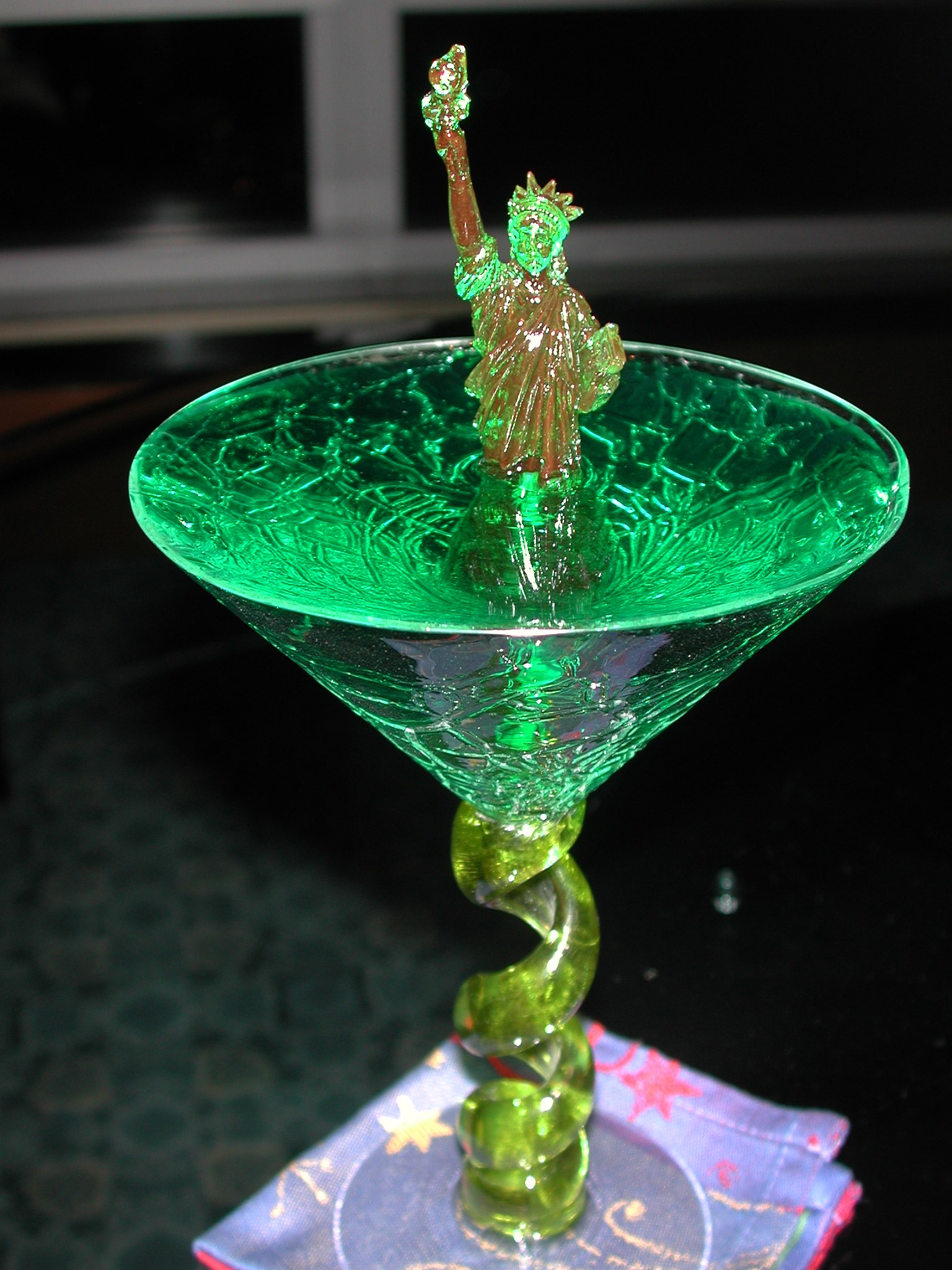 CELEBRATES REOPENING OF THE STATUE OF LIBERTY ON JULY 4TH WITH THE LIBERTINI

'THE LIBERTINI'
2 oz of Citrus flavor Vodka
½ oz of Pear Liqueur
½ oz of Midori
¼ oz of Blue Curacao
Splash of Lemon
Garnished with a candy Statue of Liberty Swizzle Stick
$12


---
Hundreds show up for Algodon Wine Estates' Grape Crush at City Winery in NYC
 On Sunday, May 3 City Winery and Algodon Wine Estates hosted Mendoza Crush Fest, New York City's first international grape crush.  The day included live crushings of Algodon Wine Estates' Malbec and Bonarda grapes (with guests' participation) as well as tastings from Algodon wines along with more than 30 other wines from Argentina, a traditional Argentine asado (barbeque) and live tango music.    
About Algodon Wine Estates:
Located in San Rafael, Mendoza, a region often referred to as the Napa Valley of Argentina, Algodon Wine Estates (AWE) offers luxury accommodations for travelers, as well as the opportunity to actually own a piece of the estate's vineyard and a custom wine label.  The future home of Argentina's tennis elite, AWE has partnered with Argentine tennis champion Jose Luis Clerc to develop a professional tennis academy which will feature 10 championship tennis courts and one grand stadium.  AWE's 2,050-acre grounds already boast two guest lodges and an 18-hole golf course, and there are additional plans to open a high-end hotel, more than 300 private home sites, a polo field, an equestrian center and a luxury spa & fitness center.  For more information, visit: www.algodonwineestates.com. 
---

NEW PRODUCT SOOTHES WHITE WINE  WHILE ADDING A TOUCH OF PRESENTATION CLASS
Vinturi is the essential wine aerator that gives you all the taste and non of the wait. Hold Vinturi over a glass and pour wine through it to draw in and mix the dproper amount of air that allows your wine to breathe instantly. It is fast and easy!
Vinturi provides better bouquet, enhances the flavor and gives your white wine a smooth flavor.
.
For additional information visit: www.vinturi.com 
---
 IS VODKA SPA (Pronounced Ice)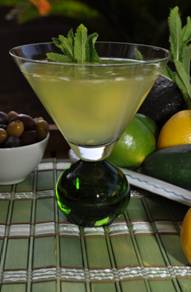 Cocktail created by Olivier Rousselle, Executive Chef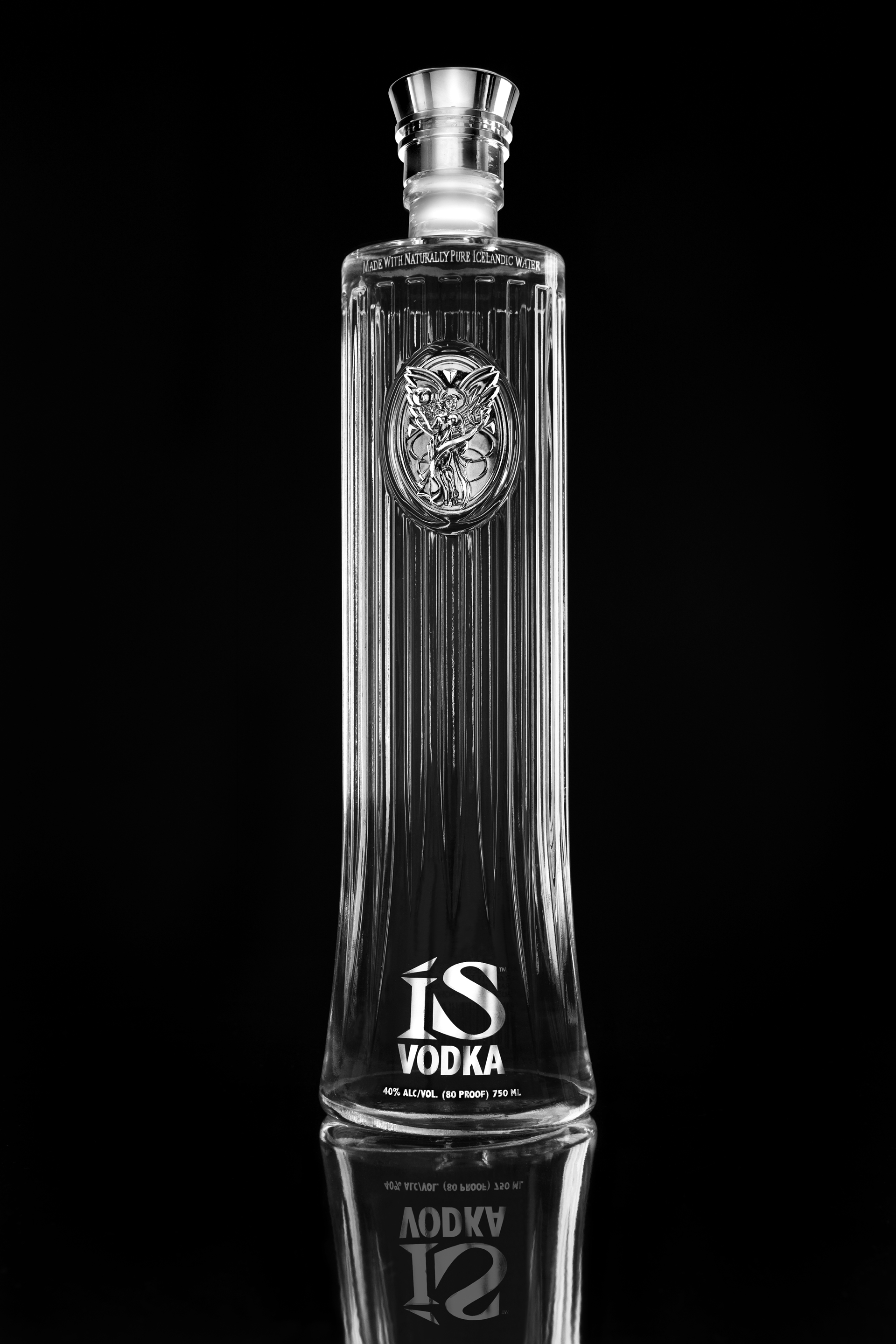 On Sunset Restaurant at the Luxe Hotel
11461 Sunset Boulevard, Los Angeles
Ingredients:
Is Vodka
Soho Lychee Liqueur
Fresh Lime Juice, Pressed Cucumber & Mint
Visit: www.isvodka.com
---
GRAND TETON BREWING COMPANY INTRODUCES A SEASONAL PROGRAM.  Lost Continent Double IPA will be the first release of Grand Teton Brewing's bi-annual seasonal beers.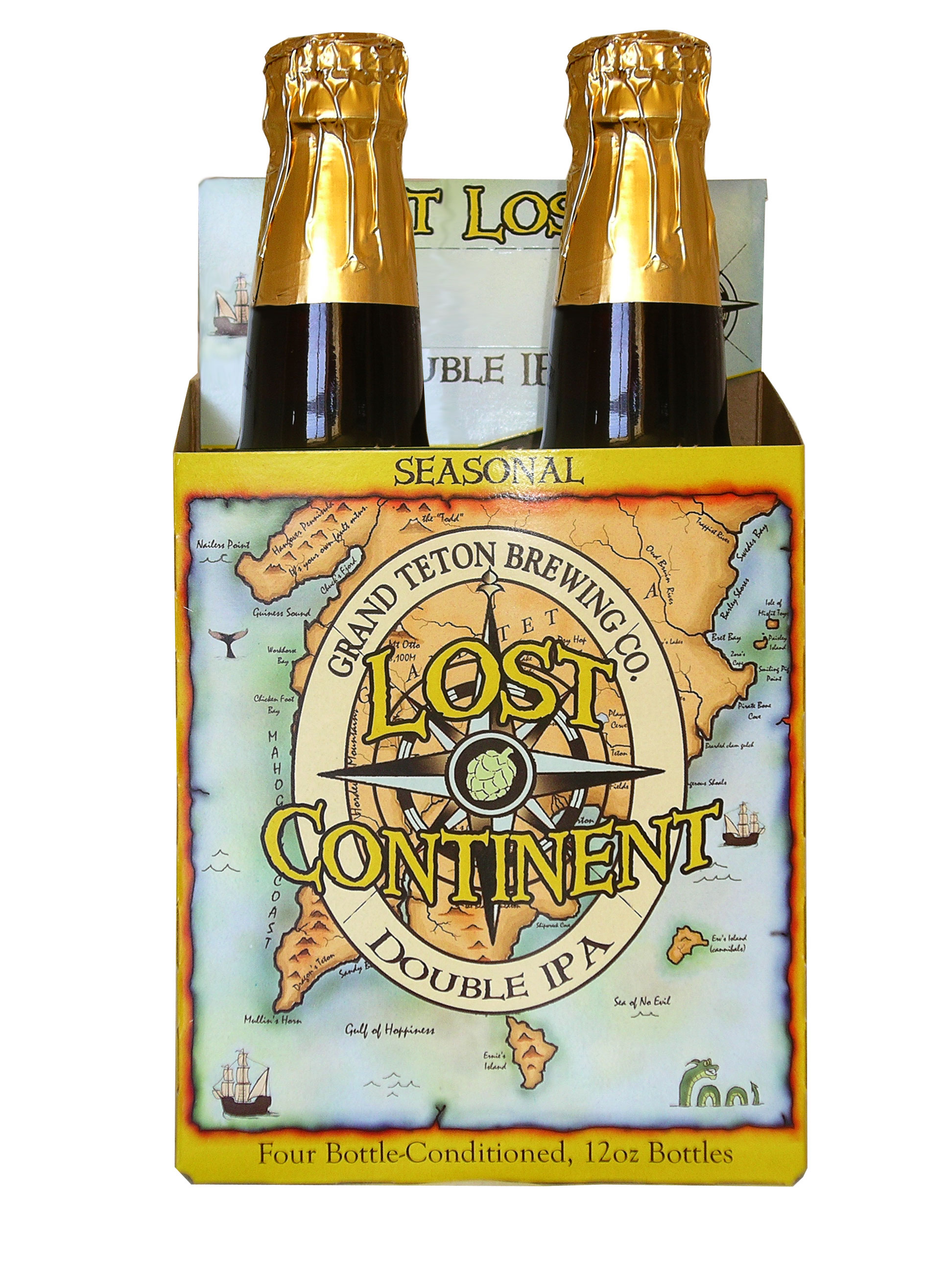 Grand Teton Brewing Company, known throughout the West for their exceptional microbrews, will begin shipping Lost Continent Double IPA mid-April as the first of their two seasonal beers.  Lost Continent will be available from May through the end of September.  From October 1st through the end of March, Grand Teton Brewing will be offering Black Cauldron Imperial Stout.  Both brews will be available in uniquely designed 4-packs (12oz bottles) and in ½-Bbl kegs.
Lost Continent Double IPA has an astonishing three pounds of hops per barrel in the kettle and another pound per barrel of "dry-hops" added after fermentation, bringing this beer to 90+ IBUs.  Starting with an original gravity of 22˚ Plato (1.088 SG), this is a full-bodied beer weighing in at 8.0% ABV.   The hops provide citrusy, resinous spiciness, making this beer a great match for any bold food. Try it with prime rib, Cajun blackened pork or chicken, Thai, Indian or Vietnamese cuisine.
Grand Teton Brewing updated the name and image of their Double IPA to reflect the history of IPAs.  The image on the bottle and 4-pack depicts an old nautical map, compass rose and fictitious "Lost Continent".  (Feel free to browse the map of the Lost Continent on the website www.grandtetonbrewing.com.)  The bottle's label is adorned with metallic gold trim and its top is wrapped with gold foil.
India Pale Ales were originally brewed to quench the thirst of the British who occupied India in the 1700s.  The higher gravity, heavily hopped ales could survive the long, arduous voyage (across the equator twice) through tropical waters where lighter, sweeter ales would spoil and sour.  These IPAs soon became the choice beer for adventurers who had the curiosity to see what was over the horizon.  As explorers raced to discover uncharted corners of the globe, many considered it necessary to bring IPAs with them.
We encourage you to keep exploring and looking for your own Lost Continent.  As you venture out into the unknown, make sure to pack a beer that will survive the journey.
Both the Lost Continent and Black Cauldron beers were born from the renowned Cellar Reserve Program.  Over the last 6 years, these have been the most popular of the Cellar Reserves, with numerous requests from bars, retail stores and fans. Both beers are high gravity and bottle and keg-conditioned.  Conditioning creates a smooth, creamy head, fine layer of yeast at the bottom and exceptionally long shelf life.  For simplicity of shelf placing and register sales, both 4-packs will have the same UPC.
Be on the lookout for Black Cauldron Imperial Stout coming this October.  For information on either brew or the seasonal program, call the brewery at 1-888-899-1656 or contact your local Grand Teton Brewing distributor. 
Grand Teton Brewing Company was founded in 1988 as the first modern "micro" brewery in the state of Wyoming. Today, founder Charlie Otto and his company are in the top 100 craft breweries in North America.  Premium microbrews include the 2X gold-medal-winning Bitch Creek ESB, Sweetgrass IPA, Workhorse Wheat and the favorites of the Yellowstone and Grand Teton National Parks, Old Faithful Ale (pale golden), Au Naturale (organic blonde ale) and Teton Ale (amber).  From their production facility in Victor, Idaho, Grand Teton Brewing Company beers are hand-crafted from only the finest ingredients, including locally-grown grains and pure Teton mountain spring water.  GTBC is a green company utilizing bio-diesel and feeding local farmer's cattle with spent grain from the brew kettle.  Discriminating beer drinkers can find their favorite GTBC brews on tap and in bottles throughout Idaho, Wyoming, Montana, Utah, California, Colorado, Oregon, Washington, Wisconsin, Arizona, Kansas, New York and Missouri.
---
Natural Bubbles at
Hotel Fouquet's Barrière
 
POP EARTH, the first organic Champagne from Maison Pommery, fills glasses at Paris' most eco-friendly luxury hotel

Hotel Fouquet's Barrière -- the most avant-garde and ecologically responsible of Paris' "grand hotels" -- has been granted exclusive rights to serve its guests POP EARTH, the first organic Champagne produced by Maison Pommery.


Once again, Hotel Fouquet's Barrière has affirmed its central role in formulating what is known as "responsible luxury." More than ever before, the hotel is committed to discovering exceptional French products that respect the environment, at the same time refusing to compromise for a moment on authenticity, taste or excellence. 

"Our sommeliers have been won over by POP EARTH, a Champagne both fine and delicate, one that is sure to please the sophisticated palates of our clientele," says Eric Boonstoppel, General Manager of Hotel Fouquet's Barrière.


POP EARTH: THE ECOLOGICALLY CORRECT VINTAGE
POP EARTH is the consequence of 10 years of environmental research by Maison Pommery, the first of the great Champagne houses to commit to organic and responsible wine production. A product of durable viniculture, grapes are totally free of insecticides and chemicals and are pressed by the most advanced processes. Bottles are light-weight glass, labels are printed with non-toxic ink on recycled paper. A totally recyclable product that limits waste, POP EARTH is made from three types of Champagne grapes: Pinot Noir, Pinot Meunier and Chardonnay.

About Hotel Fouquet's Barrière
Located at the corner of the Champs Elysées and Avenue Georges V, Hotel Fouquet's Barrière opened its doors November 2006 and is the first "palace" style hotel - i.e. five star - to open in Paris in almost 80 years (the George V, unveiled in 1928, was the last).  A unique combination of modern-chic and fin-de-siécle grandeur, Fouquet's was designed by architect Edouard François in traditional Paris "Haussmann" style, while Jacques Garcia oversaw the interior design.   Decadent materials of velvet, mahogany, marble, silk and embroidered leather fuse beautifully with high-tech digital equipment -- such as wall mirrors that amazingly turn into televisions -- and a special emphasis is put on service, with personal butlers being assigned to each guest upon arrival.  

To learn more visit www.fouquets-barriere.com.              
---
Campari finalises acquisition of Wild Turkey®,
world's top premium

Kentucky

bourbon whiskey
Completes Group's largest acquisition ever
Gruppo Campari has finalised the purchase of Wild Turkey®, cementing its position among the leading companies in the US and international premium spirits markets. The deal, originally announced on 8 April 2009, is the largest acquisition in Campari's history. Gruppo Campari paid US$ 581 million cash (or € 417 million at the closing exchange rate), to Pernod Ricard for the brand. The price paid includes an adjustment of approximately US$ 6 million (or € 4.3 million at the closing exchange rate), mainly relating to inventory. The acquisition has received approval of US and Italian antitrust authorities.
The acquired business includes the Wild Turkey brands, American Honey® liqueur, distillery facilities in Kentucky, US, and aged liquid and finished product inventory.
"We at Gruppo Campari are proud to take ownership of this iconic brand and look forward to its inclusion in our portfolio of top global brands including Campari® and SKYY® Vodka as well as our stable of regional leaders. With the addition of Wild Turkey, our US presence and international reach will be dramatically strengthened. We plan to further build the Wild Turkey brand globally and realize the full potential of this authentic, award-winning American whiskey," said Bob Kunze-Concewitz, Chief Executive Officer.
This concludes Gruppo Campari's fourth major US acquisition, after SKYY Vodka (2002), Cabo Wabo® Tequila (2007) and X-Rated® Fusion Liqueur® (2007). Including Wild Turkey, Campari has invested a total of USD$1.1 billion (€0.9 billion) on these acquisitions.
Wild Turkey is a global brand with a total volume above 800,000 nine-liter cases sold in over 60 markets. The US is the brand's largest market, accounting for almost one-half of the brand's sales; Australia and Japan are respectively its second and third largest markets. The brand enjoys a successful track record of continuous growth in its key geographic markets. The American straight whiskey is a dynamic spirits category, with a premium and super premium offering driving the growth in the US as well as in the international markets.
In North America, the Wild Turkey brand will be sold through Gruppo Campari-subsidiary Skyy Spirits. 
The acquisition includes American Honey, a honey and bourbon based liqueur, offering Gruppo Campari a successful new entry into the premium US cordial category and a substantial growth opportunity.
Wild Turkey has a unique brand image built around values of authenticity; distinctive flavour and taste; and genuine and uncompromising brand positioning. These characteristics enable it to be positioned in the premium segment globally, and provide an exceptional opportunity for category growth and broad market potential.
---