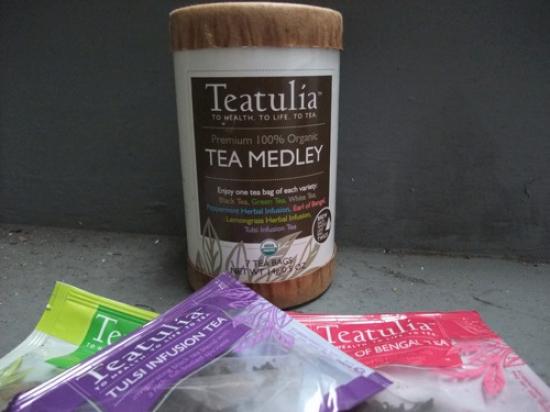 Teatulia tea comes from a single estate in Northern Bangladesh, which was founded in 2000. They sell black, green, white and herbal teas, all produced and certified organic. Teatulia is a tea garden, but with the goal of being an enterprise that gives the people working it, primarily women, a living wage. It's also a place to experiment with new cooperatives, like the one that allows members to receive a milking cow and pay for it with milk and cow dung, instead of cash. All the tea ingredients are grown on the estate, as well as fresh produce including rice, mangoes and hibiscus for the workers to use and to sell.


Visit: www.Teatyulia.com
---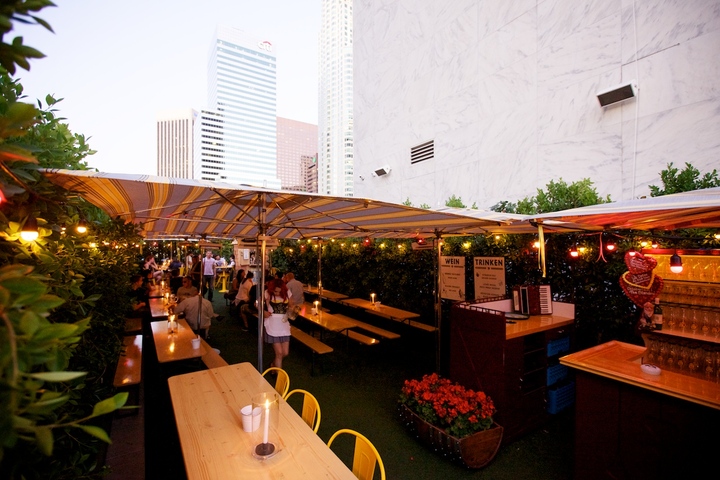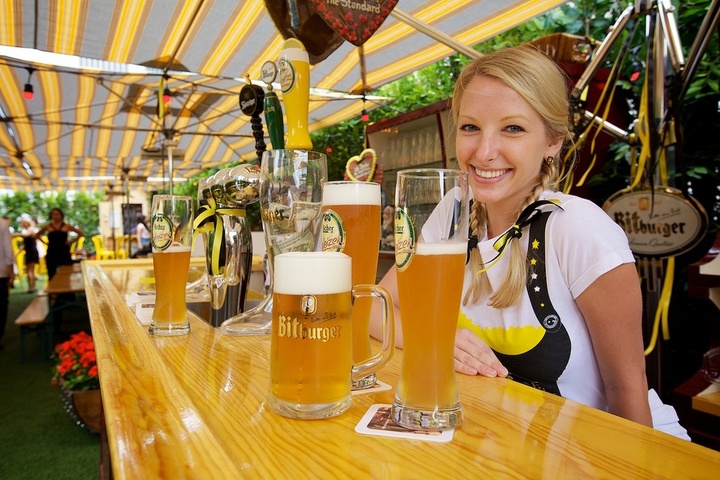 BIERGARTEN – The Standard, Downtown LA
Rooftop at The Standard, Downtown LA
550 South Flower Street (at 6th Street)
Los Angeles, CA 90071
Chef: Kurt Gutenbrunner
Design: André Balazs Properties
Hours: 12pm-1am daily
Reservations: First come, first serve
http://www.standardhotels.com/los-angeles/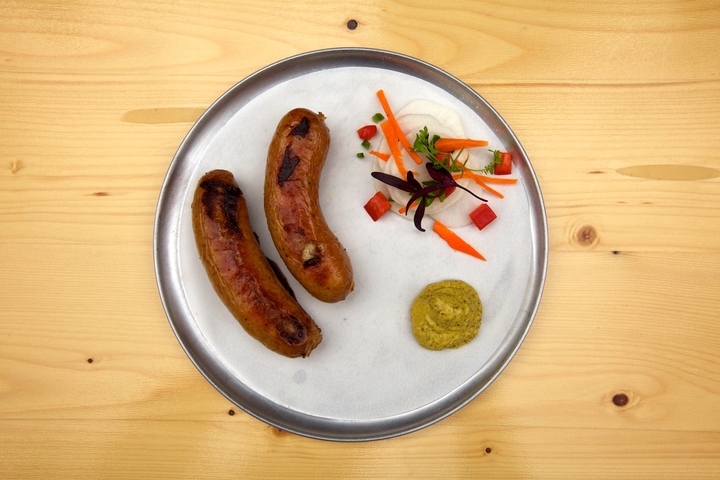 The Standard Downtown LA has debuted a Biergarten on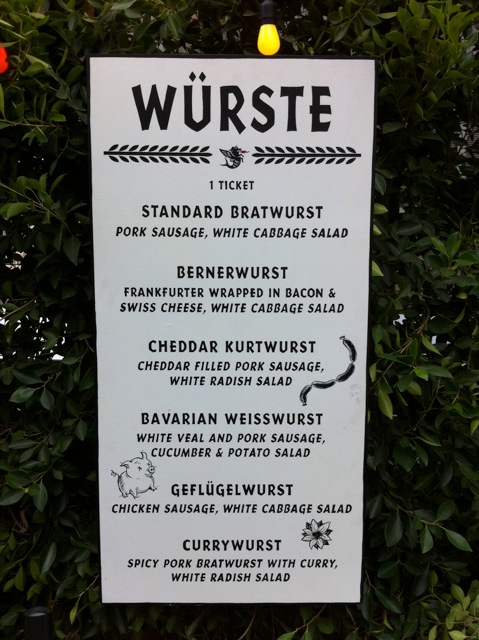 its rooftop. Drawing on the success of The Biergarten at The Standard New York, the casual, open-air spot features a classic German menu from Michelin-starred Austrian chef Kurt Gutenbrunner (Wallsé, Café Sabarsky, Blaue Gans, The Standard New York Biergarten) and a selection of beers on tap. Guests purchase tickets for food and drink at a host booth at the entrance before sitting down at the communal tables located on the rooftop's grassy knoll. The 105 seats perched above the city offer stunning views and are first come, first serve. Each $8 ticket buys guests one of the following: two of the same sausage, two salad options, a giant pretzel, a beer or a glass of German soda or wine. Menu items include 
Currywurst, a spicy pork bratwurst with curry and white radish salad
, as well as 
Bavarian Weisswurst, made with white veal and pork, cucumber and potato salad.
 Side salads such as 
sauerkraut with Riesling
 and 
red cabbage salad with apples and walnuts
 accompany the inventive sausage options. Beers such as 
Bitburger Premium Pils
, 
Licher
, a German Hefeweizen, and 
Koestrizer Dark Bier
, quench thirsty palates. Servers wear playful t-shirts with screenprinted designs that mimic the lederhosen and dirndls worn during Oktoberfest and at biergartens all over the world. A Foosball table adds to the fun.
---
                SPANNOCCHIA FOUNDATION WINE FOR CHRISTMAS
 Are you planning a celebration with friends and family for the holidays?  Bring a taste of Spannocchia to your table, and reminisce about your memories of Tuscany!   Spannocchia's own vino rosso is available for purchase in the United States, and is a perfect accompaniment to your holiday menu, and would be a terrific holiday gift for the Italophiles among your friends and colleagues…
Last year, thanks to the hard work of Spannocchia Foundation board member, Paul Turina, of Due Fratelli Imports, we were able to import a small shipment of vino rosso from the 2009 harvest to the USA.  This classic red table wine is a blend of Sangiovese, Canaiolo and Nebbiolo grapes grown at Tenuta di Spannocchia using sustainable and organic cultivation and production methods.  Vino rosso is traditionally paired with red meats from our estate-grown Cinta Senese pigs or local game like cinghiale (wild boar).  Quantity is limited, so please place your order as soon as possible, to ensure availability.
We are offering two box-size options for ordering the wine:  2 bottles or 6 bottles.  Pricing and shipping information is available below.  A portion of the proceeds from the sale of the vino rosso will support the Spannocchia Foundation, and your purchase will help the Spannocchia farm as well!
2 bottles:
Price:  $30.00 Shipping:  about $18.00-23.00 (tbd depending on shipping address)
6 bottles: 
Price:  $90.00 Shipping:  about $27.00 - $32.00 (tbd depending on shipping address)
To order, please contact Paul Turina at paul@duefratelliimports.com.
**Please note – we can only ship wine to certain states, due to mailing regulations.  If you receive this e-mail, then we can ship to you at the address we have on file for you.  If you would like to have wine shipped to friends and family in another state, please tell us, and we can let you know if it is possible.**
Buon Autunno from all of us at Spannocchia!
---
Mendocino County Readies for Acclaimed Fall Festival Celebrating Fabulous Funghi and Local Wines
Annual November Festival to Draw in Travelers, Oenophiles and Foodies Alike
November 4-13 , 2011
At the peak of mushroom harvest season in Mendocino County (home to some of the most coveted and delectable species of mushrooms in the world, including the extremely rare - and maple-syrup flavored - candy cap mushroom), food and wine lovers, residents and visitors alike delight in celebrating this fabulous local bounty. There are 500 types of edible mushrooms found in Mendocino County, and served up alongside a plethora of locally produced wines, it all comes together to create one of the best food and wine festivals in the country!
"Due to the recent rains, the mushrooms are sprouting like mad, and we're looking forward to this being our best Wine & Mushroom Festival yet," states Scott Schneider, President & CEO of Visit Mendocino County, Inc. "We may see mushrooms this year that we haven't seen a lot of in years past, which will make for some incredible foraging experiences!"
The 2011 Wine and Mushroom Festival takes place from Friday, November 4th to Sunday, November 13th and celebrates the bounty of this Northern California region while hosting world-class chefs, cooking classes, seasonal winemaker dinners, wild mushroom foraging excursions, educational beer and wine-pairing demonstrations, art exhibitions and more! The below is a sampling of what's on offer during the festival.
Kicking off the festival is the Wine & Mushroom Reception at Parducci Wine Cellars on Friday, November 4th. Head over to "America's Greenest Winery" – Parducci Wine Cellars. Here you'll get to try a pairing of mushroom hors d'oeuvres and Parducci wines while enjoying a carriage ride or bidding on items at the silent auction. $50 per person, $25 for minors (excludes wine tasting). 4:30 p.m. to 7 p.m. This event is immediately preceded by and held in conjunction with a Walking Tour of Historic Ridgewood Ranch, Home of Seabiscuit, the Legendary Racehorse, from 2 p.m. to 4 p.m.
---