SIPS .  .  .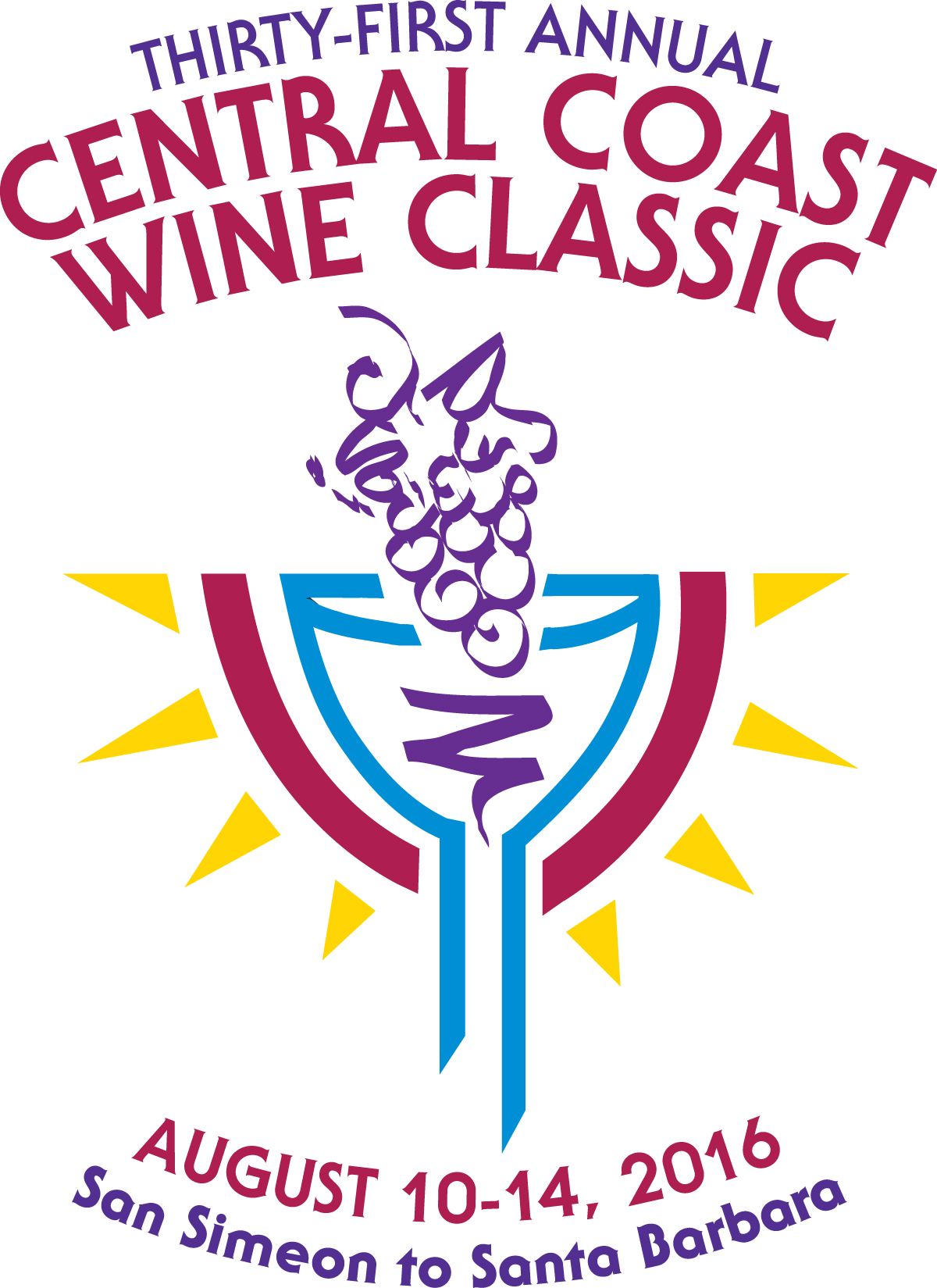 Wining and Dining at the Highest Level
Santa Barbara locations added to the venerable Central Coast Wine Classic August 10 - 14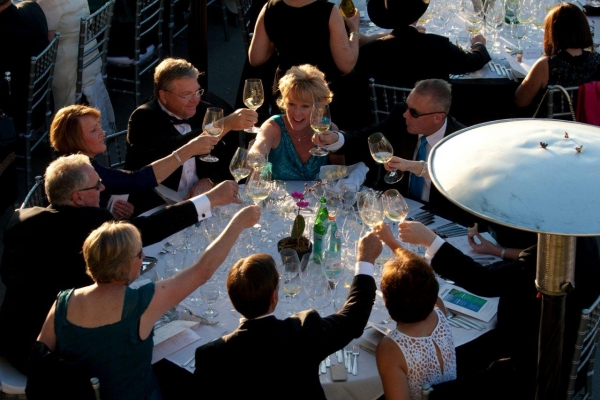 The Central Coast Wine Classic set for August 10 through 14 will now cover two wine growing counties and is bringing a dozen exciting new oenophile events to Santa Barbara - enhancing the already well-established Wine Classic that continues in San Luis Obispo. This major enhancement to the Wine Classic's consistently comprehensive schedule as one of the most educational charity wine auction weeks in America gives the world-class destination another reason for people to plan a visit to The "American Riviera."
According to Central Coast Wine Classic Founder & Chairman, Archie McLaren, "Our array of culinary and wine symposia has been highly praised by our Wine Classic patrons over the years. We want to heighten our educational mission by embracing an even greater depth and breadth of edifying wine and cuisine related topics." The 31st Annual Wine Classic will be presenting a range of special venues from San Simeon to Montecito and almost every great vacation spot in between to two iconic locations - Hearst Castle to the Mural Room at the Santa Barbara County Courthouse. You'll find events in Paso Robles, Templeton, Santa Margarita, San Luis Obispo, the Edna Valley, Shell Beach, Avila Beach, Arroyo Grande, Santa Maria, Los Olivos, Buellton, Santa Ynez, Santa Barbara and Montecito. This whole classically sculptured event is truly just a barrel of fun - whether you choose one event or the package of all events! Log on www.CentralCoastWineClassic.org.
The Wine Classic has evolved in so many ways from a single date in '85 to this 31st edition which covers two counties, over five days with 19 events, including six symposia, in addition to making its' debut in Santa Barbara with a dozen events planned. Friday evening August 12 at the 124 year old Santa Barbara Club, the Rare Wine Dinner will be a exceptional occasion to dazzle taste buds with wines and champagne rated at 98, 99 and the perfect score, 100 points - a 1946 Don PX Convento Seleccion from Bodegas Toro Albala, had a production of just 825 bottles. The center attraction here will be the auction, on the strikingly beautiful Bella Vista polo estate with views of the Pacific and Channel Islands. Includes a multi-course luncheon prepared by Chefs Frank Ostini, Grilling Guru of the Hitching Post in Buellton, and Rick Manson, whose eclectic array of Southern-Styled Cuisine is indescribably exhilarating. Wines from San Luis Obispo and Santa Barbara County will be in some rare and expensive company as there will be wines from all the major wine growing regions of the world represented. In fact, Wine Spector rated this five-day event as one of the Top Ten Wine Classics. Santa Barbara Executive Chef James Siao of Finch & Fork Restaurant, Kimpton's Canary Hotel will be sharing his culinary skills during this year's events.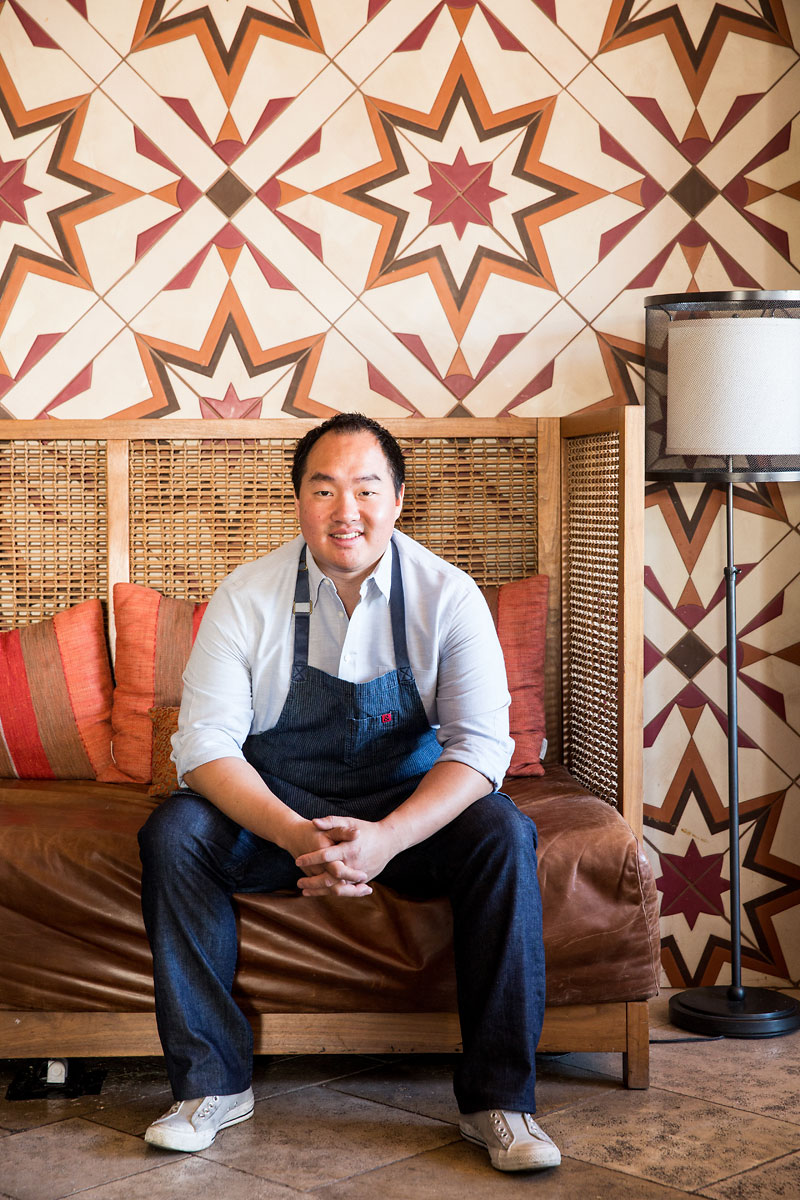 Chef James Siao, Finch & Fork, Kimpton's Canary Hotel
Generosity is all embracing at the Wine Classic. Since 2004, when McLaren initiated the Central Coast Wine Classic Foundation it has been a patron to 125 arts centric non-profits in Santa Barbara and San Luis Obisbo Counties. Raising an incredible $2.5 million for these vital healing arts, studio arts and performing arts organizations. This kind of serious funding makes a big difference to these charities.
In addition to wining and dining, this Wine Classic has some terrific symposiums lined up. This is a great opportunity to gain a greater appreciation of this 'liquid of the gods' by learning more about the grape and its varieties. From how it's grown and in what soil; to the careful production steps each wine demands. Symposiums on Paso Robles Bordeaux Varietals, Chardonnay, Pinot Noir, Napa Valley Cabernet Sauvignon, Australian Wines, Louis Roderer Champagne, and even Black River Caviar dot the landscape of choices. Pinot Noir gets two meetings on Friday August 12 in the afternoon: The Santa Barbara Wine Collective meets in the Funk Zone and the Central Coast Pinot Noir Symposium will be at the newly opened Santa Barbara Inn.
Santa Barbara Chef Michael Hutchings will be preparing the WineMakers Dinner at the Santa Barbara Courthouse 7-10pm Friday August 12, 2016.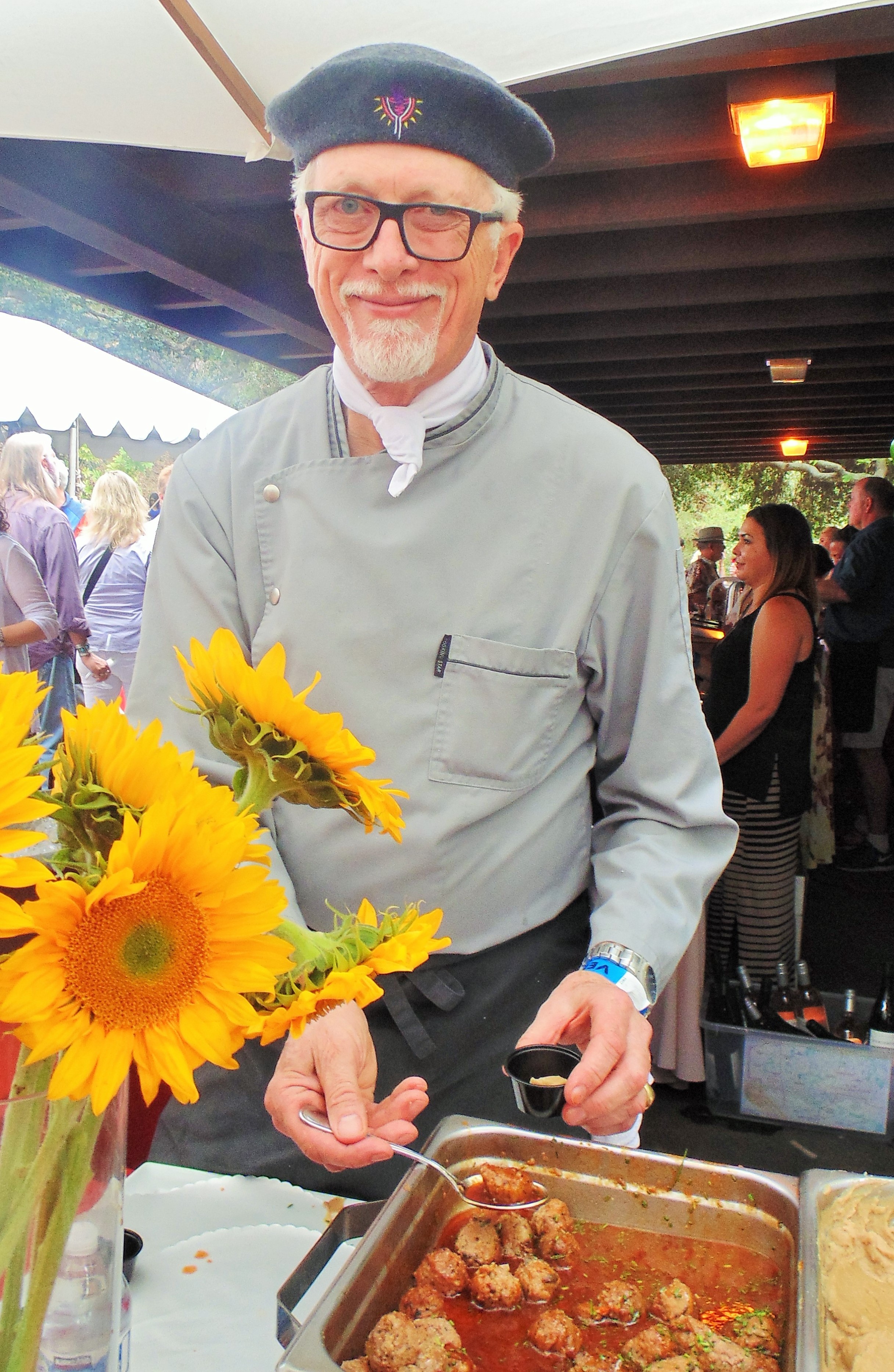 If your business would like to make a donation to the Wine Classic Auction a form is available by calling Archie McLaren direct. Archie McLaren contact info: (805) 878-3124; Fax (805) 595-2742; archie.wineclassic@gmail.com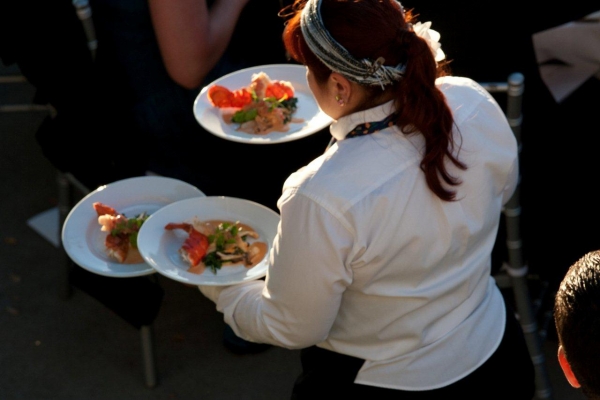 Central Coast Wine Classic now in it's 31st year
19 events in five days; seven in SLO; 12 in Santa Barbara.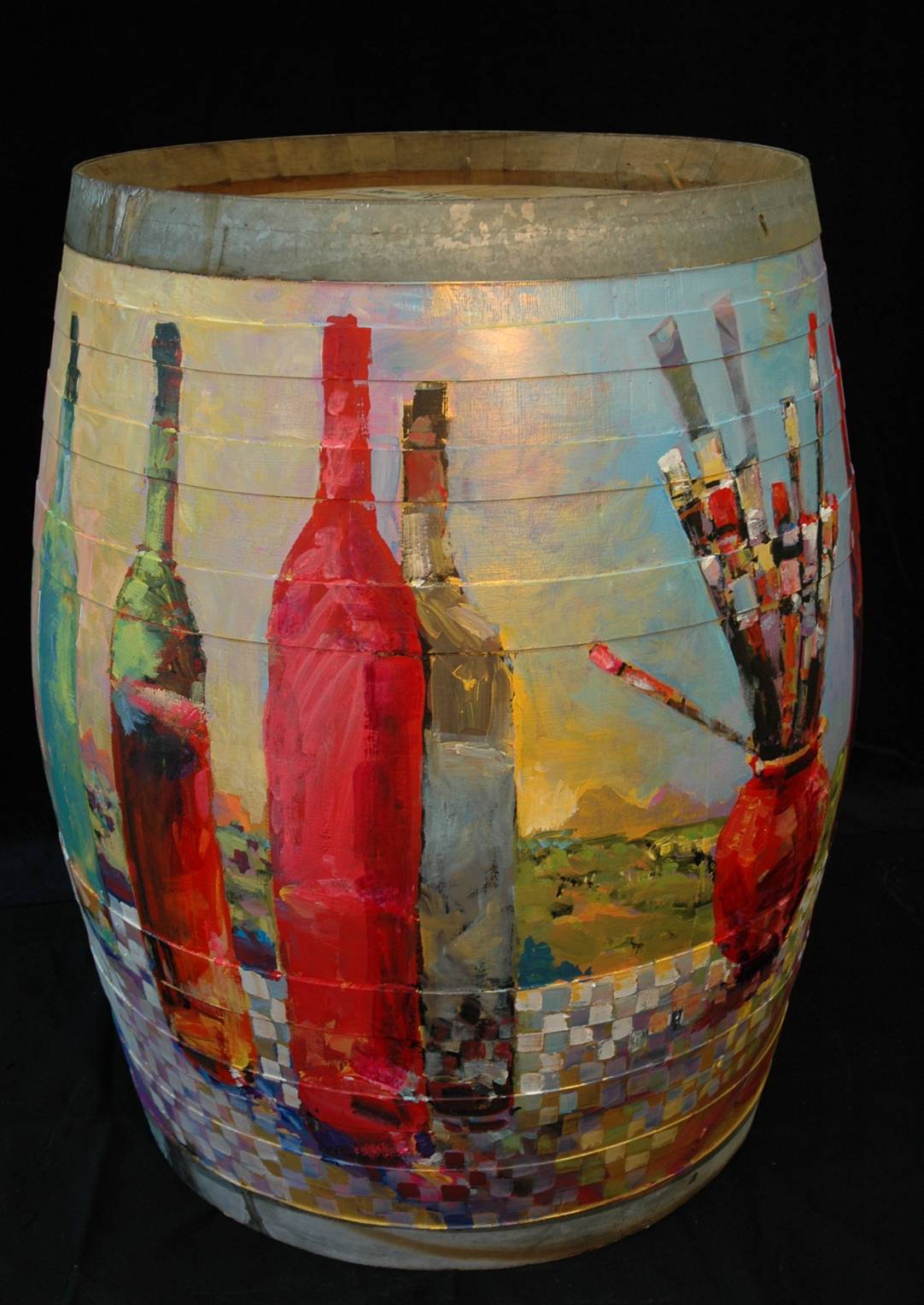 Advance reservations are NOW OPEN - Early Registration Recommended, many sell-out early. There are no tickets to events; names will be at the door of the event(s) you signed up for. http://www.centralcoastwineclassic.org/registration.php
Astounding $2.5 million has been raised for 125 non-profit organizations in SLO and SB counties since 2004 when CCWC Foundation was formed. The non-profits chosen are in Studio, Healing and Performing Arts. This year's auction catalog will be available online in July. Last year's packages are still up to give you an idea of the variety and value. This is the Granddaddy of wine and life style auctions. Auction takes place at the expansive Bella Vista, Pat Nesbitt's Polo Estate in Summerland.
Talking about Granddaddy's, one of the dinners will be at the historic Hearst Castle. Being there in the evening, you can almost sense the presence of the people who were guests at this legendary palace. Four chefs: Christophe Eme and Laurent Quenioux conceive & create the five-course dinner; assisted by CCWC's stellar family of chef's including Michael Hutchings and James Sly of the Santa Barbara area. The top-priced event of the 19, but what an experience!
This is the first year CCWC is in Santa Barbara, one of the world's top travel destinations. The Wine Classic has been going on for 30 years in SLO.
To give you an idea of the incredible lots and the prices they went for, the highlights in 2014 included: Lots were 60 Bottles of Fine French Red Burgundy wine for $35,000; a 2014 Harvest Dinner for Twenty-Four People presented by Au Bon Climat winery and the Buellton Hitching Post restaurant for $24,000; a Wine & Culinary Tour of French Wine Country for two people for $20,000; a Dinner with Archie McLaren and Baseball Legend Tim McCarver featuring a Dozen Bottles of Rare Wine from Around the World from the 1964 Vintage for $20,000; the Yuroz oil painting at $20,000; 30 Bottles of Cult Napa Valley Cabernet Sauvignon for $18,000; and a Gourmet Food & Wine Crystal Cruise for two from Singapore to Hong Kong for $15,000.
1987 Ferrari Testarossa Gemballa - only one of three made will be on display at the Auction. It belongs to founder Archie McLaren. Crockett & Tubbs of "Miami Vice".

For 2016, the Studio Arts Beneficiaries will be the Hearst Preservation Foundation and the Friends of Hearst Castle Foundation that sustains the irreplaceable, historic Hearst Castle artifacts. The Performing Arts Beneficiary will be the newly established Léni Fé Bland Performing Arts Fund, founded by 2016 Wine Classic Patron Honoree Sara Miller McCune of Montecito. The Wine Classic Board of Directors will announce the Healing Arts Beneficiary soon.
For additional information visit: www.centralcoastwineclassic.org
_____________________________________________________________________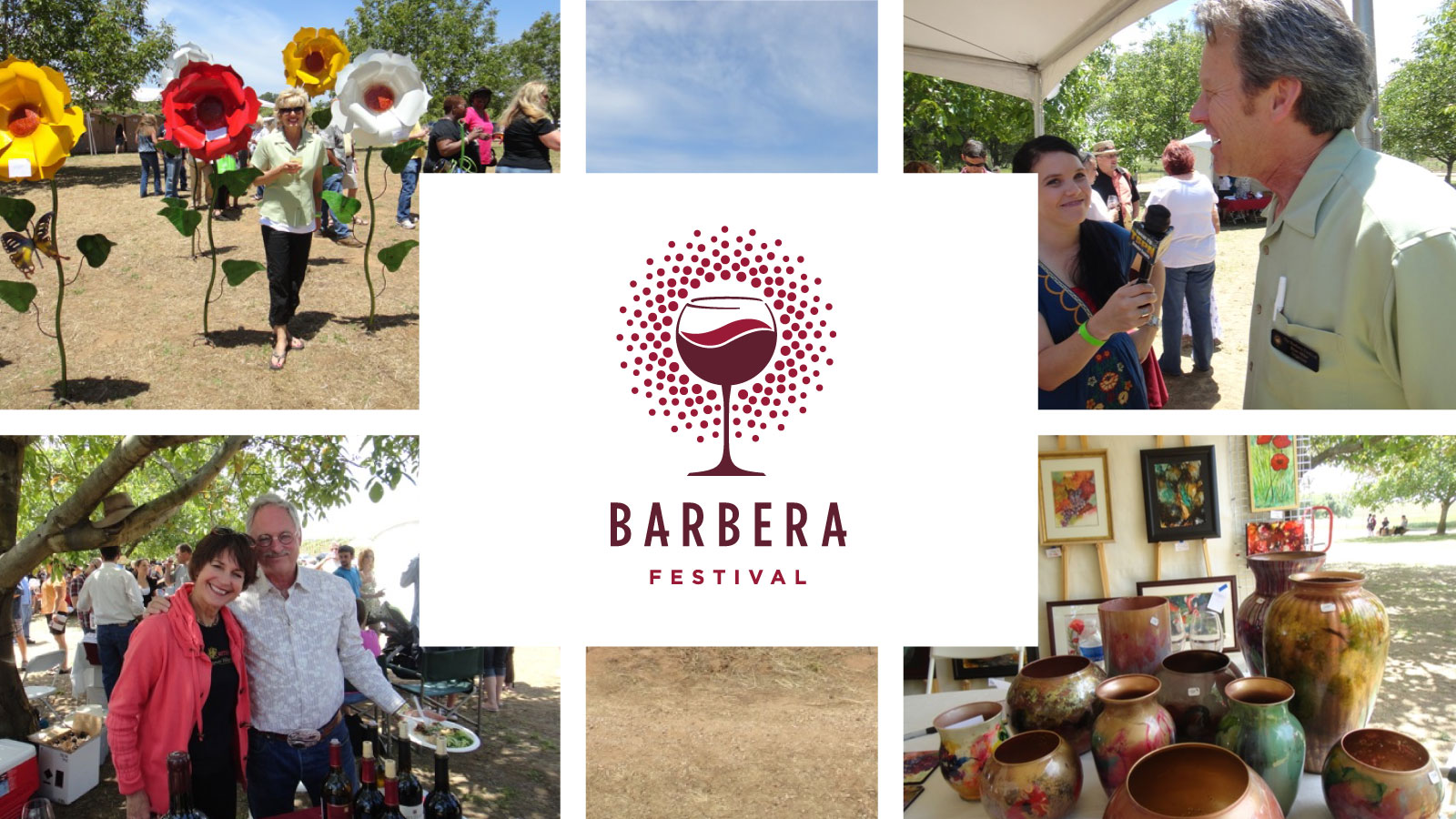 Loving Barbera, from Italy to Amador County and Beyond
Amore for Barbera, from the Piedmont region of Italy to the hundred producers in California's Sierra Foothills, epitomizes the love affair that wine drinkers have for this zesty, mouth-filling, low-tannin, flavorful and food-friendly red wine.
However you parse it, the affection for Barbera will be much in evidence at the Barbera Festival June 11 in Amador County. Originating as it did 800 years ago in the clay loam and lime-rich soil of Piedmont in the mountainous region of northwest Italy, the California Barbera phenomenon started in the 1970s with cuttings from the Terra d'Oro/Monteviña vineyard near Plymouth, Amador County. Terra d'Oro/Monteviña is hosting the 2016 Barbera Festival.
Barbera is grown in many California locations, and wine lovers can taste Barbera from over 80 different wineries at the Barbera Festival, including 35 Amador County wineries, 15 El Dorado County wineries, five Calaveras County wineries, and five Sonoma County wineries. Italian importers of Barbera will also be pouring tastes at the Festival.
About the Barbera Festival: The Barbera Festival was founded in 2011 to celebrate the barbera variety. The event quickly garnered attention throughout the West and in 2015 moved to the beautiful grounds of Terra d'Oro Winery/Montevina Vineyards, the original home of barbera in Amador County. The festival, which also helped launch the immensely successful Amador Four Fires festival, features more than 80 wineries from across California, fine local cuisine, live music and regional artists. Terra d'Oro Winery/Montevina Vineyards is located at 20680 Shenandoah School Road in Plymouth. All proceeds benefit the non-profit Amador Community Foundation. For more information, or to purchase tickets, go to BarberaFestival.com.
___________________________________________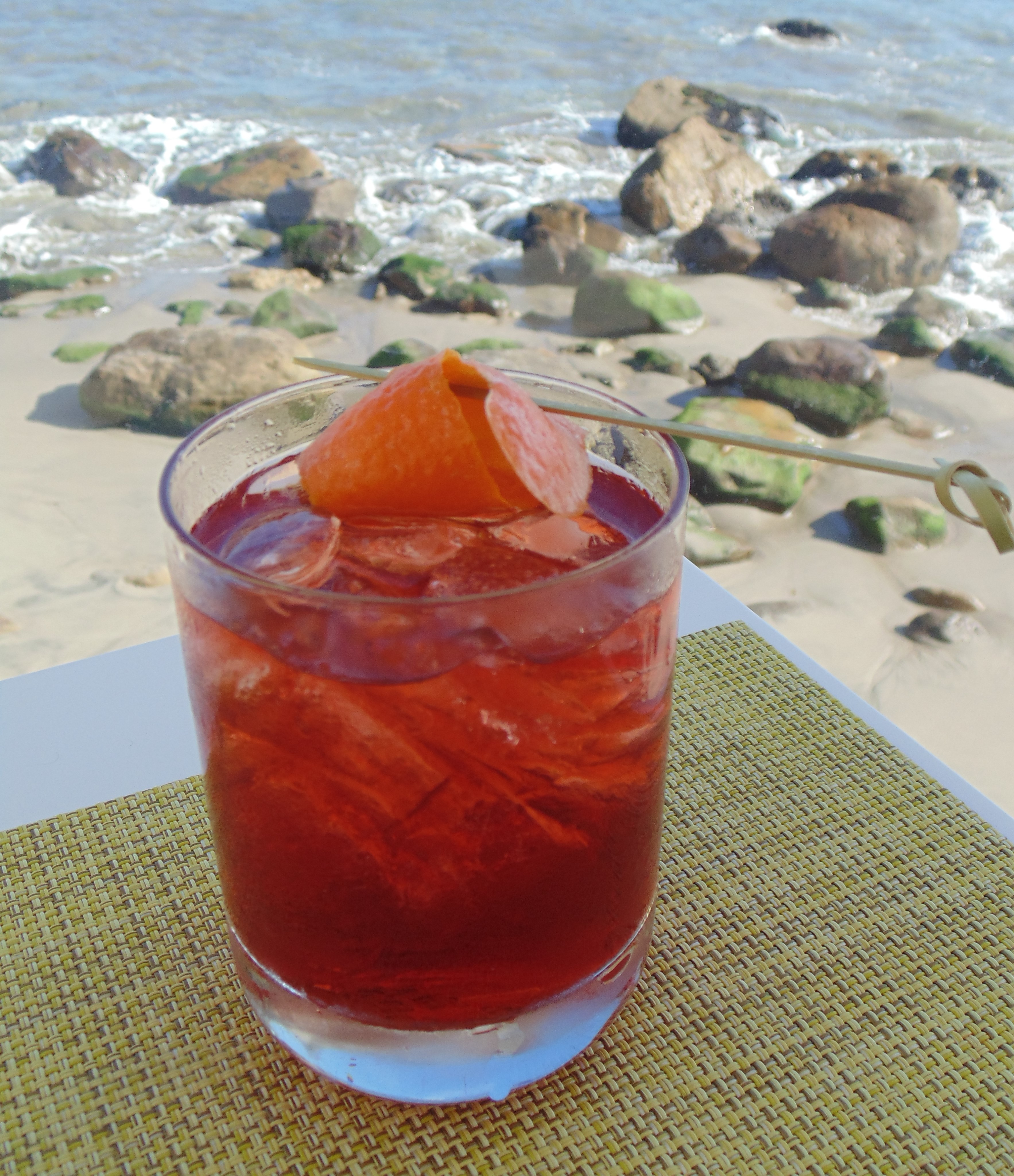 MALIBU BEACH INN - CARBON BEACH CLUB COCKTAIL BY JOSH CURTIS
Here is the recipe for a delightful aromatic signature cocktail.

'Carbon 47' by Josh Curtis
2 oz Knob Creek
Rye Whiskey
.5 oz Campari
.5 oz Tawny Port
Bitter Truth Mole Bitters
Angostura Bitters
Stirred. Orange peel
ROCKS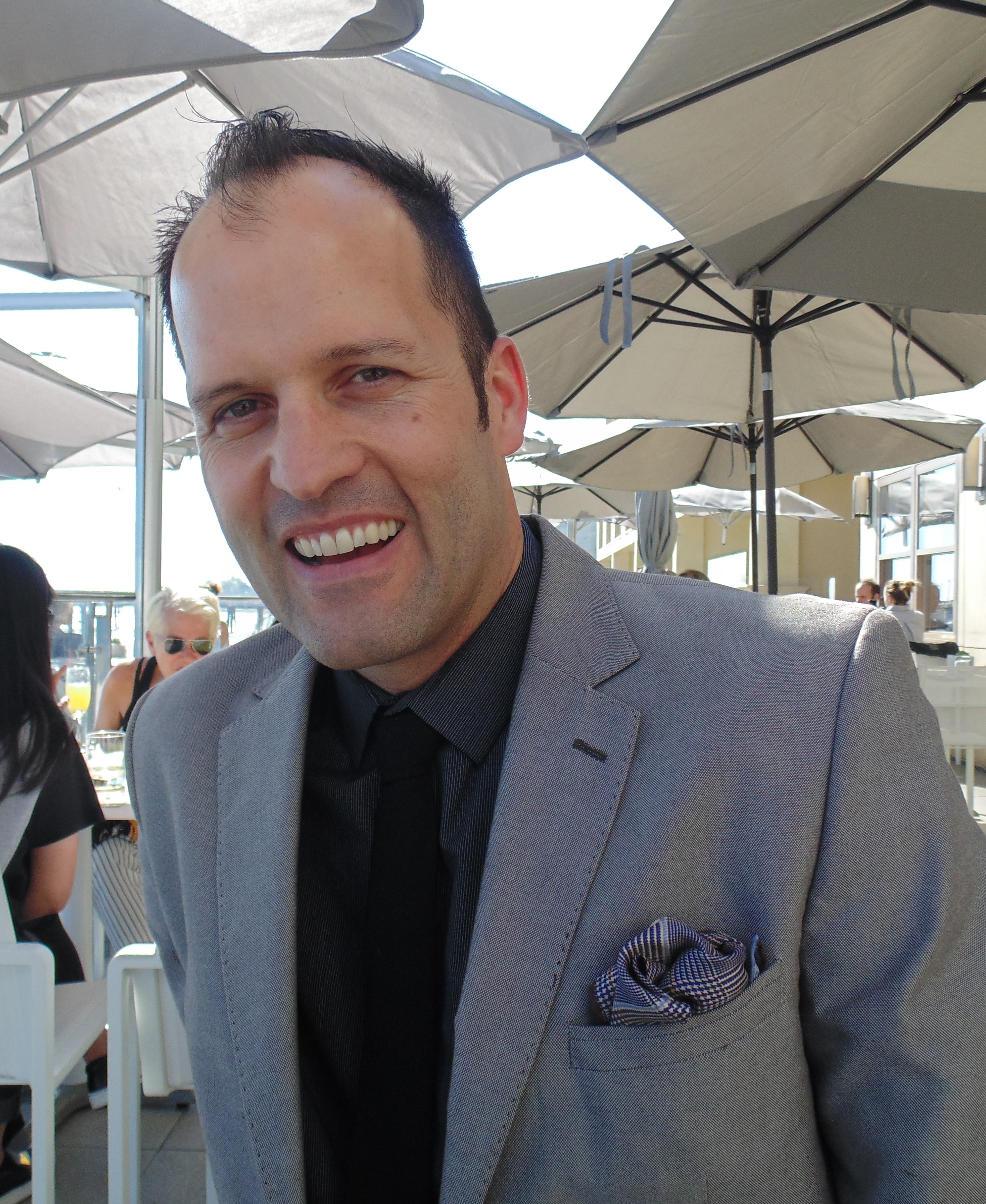 Josh Curtis @mixingcocktails
__________________________________________________________________
WORLD TEA EXPO
JUNE 15-17, 2016
LAS VEGAS CONVENTION CENTER
www.worldteaexpo.com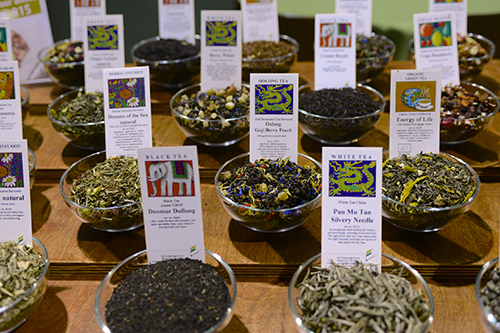 __________________________________________________________________
Holman Ranch Launches Summer and Fitness Camps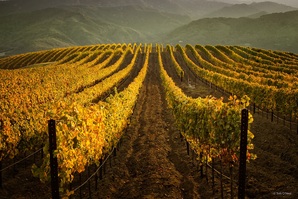 Holman Ranch announced today its new Summer Camps for Adults and Fitness Camps.Let Nostalgia Reign Supreme!  Allow your inner child to meet your outer grown-up by attending one of Holman Ranch's throwback Adult Camps!  It's like summer camp when you were a kid, except no early bedtime or wake-up calls! Relax, unwind, and disconnect from the stress of the workday world.
Enjoy a number of traditional camp activities, including:
·         Nature hikes
·         Swimming
·         Arts & crafts
·         Archery
·         Skeet shooting
·         Yoga & meditation
·         Star-gazing
·         Campfires
·         Billiards & ping pong
·         Dance classes
·         Board games
·         Barbecues
Plus a number of adult activities, such as wine or olive oil tastings, cooking or winemaking classes, or simply relaxing and reading a book  surrounded by nature on our 400-acre historic ranch. And, of course, s'mores at our nightly campfires. Ghost stories optional.
The other great thing about being an adult is you won't have to rough it in bunk beds or sleep on the ground at this camp. Instead, you'll reside comfortably in one of our 10 remodeled guest rooms or one of our new Glamping tents right on the ranch!
There's just something about s'mores, campfires and star-gazing with friends, both new and old, that makes for an unforgettable summer camp, no matter what your age.  Contact us at 831-659-2640 or info@holmanranch.cominfo@holmanranch.com! Our helpful staff will help you plan your perfect getaway!
Fitness Camps at Holman Ranch
Holman Ranch in scenic Carmel Valley is known for its horses, wines and olive groves, but we are also a great place to boost your fitness and  health with our new Fitness Camps!
Packages are available for 2-night minimum stay with 10 guest rooms, with Glamping tents available for larger groups, and can be customized  from a selection of the following activities:
·         Individual or group fitness classes, offered in a secluded section of the estate amid olive groves and vineyards.
·         Yoga or Pilates classes or private sessions with a certified instructor
·         Dining options include catering, cooking on your own, and healthy  and nutritious meals at nearby Wills Fargo Steakhouse + Bar
·         Cooking demos with renowned local chefs
·         Classes on nutrition and healthy eating
·         Guided hikes on our numerous trails, from canyons to rolling hills
·         Swimming and water aerobics in the estate's swimming pool
·         Workouts in our fully equipped fitness room with free weights, universal weight stations, elliptical and treadmill cardio machines.
·         Customized personal training sessions available.
·         Fresh juice and breakfast bars to start your morning off with an energy boost
·         Vineyard run/walk, a fun fitness run or walk through the extensive wine vineyards on the 400-acre grounds
Call our friendly and experienced staff to tailor your  or your group's health vacation to your goals! (831) 659-2640 or info@holmanranch.cominfo@holmanranch.com.
Wine Caves:
The winery at Holman Ranch, located in The Caves, is completely underground in order to take advantage of the natural cooling and humidity held below. The 3000 square foot area maintains a constant temperature of 58˚F-60 ˚F and contains four 750 gallon tanks, four 1200 gallon tanks, and four open top tanks that can hold two tons each. One hundred (100) French oak barrels are maintained year round. Winery operations such as destemming, pressing, fermenting and aging take place within the cool environment of The Caves, while bottling is done directly outside using a mobile bottling line. During harvest, 6 to 8 tons of grapes a day are processed. This may seem low but it is due to the fact that harvesting hours are between 7am to noon on any given day. Grapes are hand picked and loaded into half ton bins, transferred to the winery by tractor and then moved by forklift to the destemmer. White wines take around three weeks to ferment at 50˚F and are bottled in February, while red varietals ferment for two weeks and are bottled in early June. All skins, seeds and stems are composted and returned to the fields. Slow months for our winery are June, July and August with the busiest time being September. The winery will produce 3000-5000 cases annually.
Vineyard & Winery Background:
Located at the north eastern tip of the Carmel Valley Appellation, the family-owned Holman Ranch resides approximately 12 miles inland from the Pacific Coast. Immersed in history and romance, the ranch has not only proven to be an excellent growing location for our vineyards but also for the Tuscan varietal olive trees which have flourished under the temperate climate.
Our estate-grown wine varietals are planted on approximately 21 acres of undulating terrain.
The wines produced are unfined and crafted to deliver the true varietal of the grape from harvest to bottle.
The climate and terroir of the appellation has played a critical part in the success of our wines. The warmth of our inland valley coupled with the cooling marine layer has established itself as an ideal microclimate for the production of Pinot Noir and Pinot Gris. Our Burgundy Clones have thrived from the perfect blend of ideal climate, southern exposure and thin rocky soils.
Holman Ranch Tasting Room:
Holman Ranch's Carmel Valley tasting room offers the perfect backdrop to swirl, sip and savor the different complexities of Holman Ranch Vineyard and Winery wines. There is something for everyone (4 varietals in fact), from the full-bodied Pinot Noirs to the light, fruity flavors of our Pinot Gris and lightly oaked Chardonnay. Holman Ranch also offers estate grown and bottled Olive Oil available for tasting and purchase at the Tasting Room. 
The Tasting Room showcases the estate wines of Holman Ranch which includes our Pinot Noir, Pinot Gris, Chardonnay, Sauvignon Blanc, and Rosé of Pinot Noir. Carefully hand-harvested, cold pressed and bottled, the Extra Virgin Olive Oil produced from the fruits of our Tuscan trees has a delightful spice followed by a buttery finish.
Three tasting flights of three wines each (White, Mountain and Pinot Noir) are available 7 days a week. The Tasting Room also holds a series of cooking demos called In Your Backyard. For more information, call (831) 659-2640.
Olive Grove:
Holman Ranch has its own distinctive olive grove located on a south facing hill of our vineyard. The grove is comprised of 100 trees with multiple cultivars planted. These cultivars consist of 25 Frantoio, 25 Leccino, 10 Mission, 25 Coratina, 5 Pendolino, and 10 Picholine, all of which were originally planted in 2194 in a Carmel Valley orchard then replanted at Holman Ranch in 2007. These mature olive trees allowed us to produce olive oil right away. They are planted in shale for the best production and harvesting results possible. We harvest our fruit by hand in December, which is then milled, producing a superb, high quality product. Although the Olive Grove is not certified organic, we do employ organic practices when farming our trees. Our mill, however, is certified organic. An interesting fact is that olive trees are alternate bearing, which means that one year they may produce 650, 375ml bottles worth of oil, while next year they may produce only 50, 375ml bottles.
Holman Ranch Background:
Holman Ranch: Where the Past is Always Present. Tucked away in the rolling hills of Carmel Valley, Californian historic Holman Ranch provides a unique and memorable setting for weddings, special events, family gatherings, corporate retreats, and team-building events. With its charming gardens, stunning mountain views and serenity, this private estate affords old-world charm while providing modern day conveniences. This stunning Property includes a fully restored stone hacienda, overnight guest rooms, vineyards, olive grove, horse stables and more. www.holmanranch.com
___________________________________________________________________

NEW ORLEANS WINE & FOOD EXPERIENCE 2016 was an amazing event for charity. Next year's event will be held  May 25-28, 2017.
Join the fun for their 25th Anniversary Celebration. Visit: www.nowfe.com
---