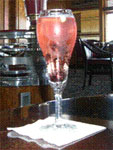 QUEEN MARY BELLINI
A favorite specialty drink at the Observation Lounge on the Queen Mary Hotel in Long Beach, California is the beautiful Bellini. For your own enjoyment at home try this recipe:
Fill up with your favorite champagne
---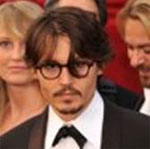 FRENCH WINE A FAVORITE OF JOHNNY DEPP
Johnny Depp, actor extraordinaire, has purchased a vineyard for his girlfriend Vanessa Paradis. The vineyard is on an estate near their villa in Plan de l Tour near St. Trope. Sources report Depp is especially fond of French wines, and that his favorite is Bordeaux third growth Chateau Calon-Segur.
NEWMAN ADDS WINE TO HIS FOOD & BEVERAGE LINE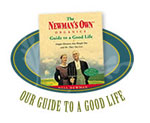 Along with salad dressing, popcorn, salsa, tomato sauce, steak sauce and lemonade Actor Paul Newman, owner of Newman's Own has now added two wines. After spending time talking with Rebel Wine Company, Newman stuck a bargain to partner with Three Thieves and Trinchero to add some wine to his company roster. The wines include 2006 California Chardonnay and 2006 California Cabernet Sauvignon, both priced ar $16 a bottle. The profits go to charity, as do all items in the Newman's Own selection. The company has given away more than $200 million over their 25 years in business.
---
TENUTA SANT'ANTONIO JOINS DALLA TERRA WINERY DIRECT'S PORTFOLIO OF PRESTIGIOUS FAMILY-OWNED ITALIAN ESTATES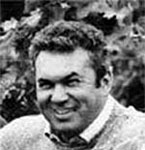 (February 7, 2008; Napa, CA)—Dalla Terra™ Winery Direct® founder Brian Larky today announced that Veneto-based Tenuta Sant'Antonio has joined their portfolio of prestigious, family-owned producers. The estate, which is owned and operated by the Castagnedi brothers, is considered to be one of the undisputed leaders in the Valpolicella area.
"Searching together with the producers in our portfolio, three years ago we identified the Castagnedi family's 50-hectare, award-winning estate as an ideal potential addition to our group, from both a qualitative point of view and its tremendous potential for future growth," says Larky. "Tenuta Sant'Antonio's well-rounded production includes the traditional Verona area varietals of Valpolicella, Soave and Amarone, and international varietals such as Cabernet Sauvignon." The winery has been awarded the prestigious "Tre Bicchieri" from Gambero Rosso for their La Bandina Valpolicella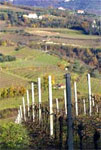 Superiore 2001, their Soave "Monte Ceriani" 2005 and their Amarone della Valpolicella "Campo del Gigli" 1998 and 1999.
"We are delighted to join Dalla Terra's group of wineries and look forward to a successful collaboration in the U.S. Today's economic climate and exchange rate are far more challenging than ever before, making it vitally important for us to work with a progressive business model such as that of Dalla Terra™ Winery Direct®. This, combined with their top producer portfolio and leading distributor network, is the best recipe for success," comments Armando Castagnedi.
Larky, who founded Dalla Terra™ Winery Direct® eighteen years ago, has built a wine importing company that is appealing to both wine producers and wine buyers alike. Dalla Terra acts as the sole U.S. agent for a small, select group of Italian wineries. Traditional wine importers buy wine from a foreign producer and then resell it to a U.S. wine distributor at a hefty mark-up. Dalla Terra is able to bypass the expense of a national importer tier and sell directly to distributors while working on commissions that are less than half of their competitors. The result is lower prices for distributors and, in turn, consumers.

While Dalla Terra's services are sought after by winemakers all over Italy because of the company's economically competitive edge, producers are also attracted by the company's commitment to highlighting individuality by choosing to work with only one top producer from each wine-growing area in Italy. All of Dalla Terra's wineries are family-owned, and Larky considers each of the producers he works with part of a roundtable on innovation and quality, at which each producer has a voice.
About Dalla Terra Winery Direct
Dalla Terra's wine portfolio reads like a Who's Who of some of the most esteemed family-owned wineries in Italy. Each producer has played a major role in the significant strides Italy has made over the last twenty years in improving the quality of its wines. Dalla Terra™ Winery Direct® is changing the nature of the wine importing and distribution business. "Winery Direct" is the company's mantra. Founder Brian Larky's untraditional approach to selling wine skips the national importer level in the three-tier distribution system, allowing U.S. distributors to buy directly from the producer. This unique business model offers a more efficient, economical and consumer-friendly way of shipping, distributing and marketing wine—despite a strong Euro that has raised some prices as much as 25%. In spite of these unfavorable exchange rates, Dalla Terra continues to act innovatively to bring both quality and value to American wine consumers. For more information about Tenuta Sant'Antonio, please go to
www.tenutasantantonio.it
. For more information about Dalla Terra™ Winery Direct®, please go to
www.dallaterra.com
.
---
MISSION HILL FAMILY ESTATE'S TERRACE RESTAURANT
NAMED ONE OF TOP FIVE WINERY RESTAURANTS IN THE WORLD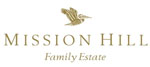 Mission Hill Family Estate makes another mark on the international stage. The Terrace Restaurant receives a prestigious honour that includes it in the company of the most renowned winery estates in the world. In its February 2008 issue, Travel + Leisure magazine names Mission Hill Family Estate's Terrace Restaurant one of the top five winery restaurants in the world. In an article titled "Top Winery Restaurants" the industry leading publication refers to Mission Hill Family Estate as "the centerpiece of the Canadian wine tourism industry" and the Terrace as "one of the most glorious dining experiences around."
The international recognition places Mission Hill Family Estate's Terrace Restaurant in the most exclusive culinary company. This award follows the winery's proclamation as Canadian Winery of the Year by Wine Access Magazine in December 2007 along with a second consecutive vintage of its signature wine, Oculus, being sold out prior to its official release date. The highly allocated Oculus is widely recognized as one of the very best red wines produced in Canada and retails for $70.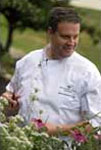 Terrace Chef Matt Batey, under the direction of Winery Chef Michael Allemeier, has developed a signature cuisine de terroir which highlights the palette of flavours and ingredients unique to the Okanagan. To this end Chef Allemeier has developed relationships with local growers and suppliers and has cultivated an on-site herb garden to ensure that seasonings used in the cuisine are of optimal freshness. The result is cuisine of the highest calibre. Guests at the Terrace enjoy culinary creations al fresco with breath-taking views of the winery's courtyard and vineyards and the spectacular Okanagan Lake.
The esteemed list of winery restaurants celebrated by Travel + Leisure magazine demonstrates the highest level of culinary artistry:
Étoile at Domaine Chandon in California's Napa Valley - The restaurant at Domaine Chandon has a 30-year history and is lauded by Travel + Leisure for its friendly service, bucolic setting, and robust French-influenced American menu
Buca Lapi at Marchesi Antinori in Tuscany, Italy - Fine dining at one of Italy's most legendary wineries includes "the finest steak in Florence"
Hotel Marqués de Riscal Restaurant at Herederos del Marqués in Rioja, Spain - "Starkly urbane" décor is complemented by innovative cuisine
Tokara Estate Restaurant at Tokara Estate in Stellenbosch, South Africa - Travel + Leisure declares the cuisine to be "part South African, part French, and defiantly original"

Mission Hill Family Estate is proud to represent Canada and the local cuisine and premium wines from the Okanagan Valley. Winery proprietor Anthony von Mandl states:
"It's a great feeling when all the passion and dedication of our Chefs and culinary brigade, winemakers and entire Mission Hill team receives this kind of recognition. Our aim is to provide visitors an experience they will never forget. A dining experience on our Terrace is one of the highlights we are extremely proud of at Mission Hill Family Estate."
Chef Allemeier reflected that the article is a testament to the dedication to quality and the love of fine cuisine that are the chief ingredients in the restaurant's success:
"The team at the Terrace is passionate about fine food and wine, and we work together to ensure that the cuisine we serve our guests is of the highest calibre. We use the freshest ingredients sourced from local suppliers, choose organic options when possible, and pair with the winery's premium wines complementing the flavours of the food. Our menu changes to reflect the ideal ingredients available at various times of the year."
Travel + Leisure is one of the world's premier travel magazines. A lifestyle publication devoted to exploring business and vacation travel destinations, it also focuses on leisure pursuits, hotels, restaurants, wines and spirits, and hobbies and entertainment. With a global readership of 4.6 million, its highly-regarded recommendations reach a wide audience and showcase destinations of the highest standards in the travel world.
Terrace Hours - The Terrace is open during the summer months only. From May 3 to October 7 lunch is served from 11:30 am to 4:00 pm. From June 15 to September 2 the Terrace is also open for dinner from 5:00 pm to 8:30 pm. The Terrace is open weather permitting, as indoor seating is not available. To make reservations please call 250 768 6467 or visit
www.missionhillwinery.com
.

Culinary Classes - Mission Hill Family Estate holds several cooking classes throughout the year hosted by Chef Allemeier and Chef Batey. A full list of classes available can be found on the website.

Mission Hill Family Estate's Proprietor's Wine Club - The benefits of joining the Proprietor's Wine Club include, among many, the ability to make lunch reservations at the Terrace Restaurant. The club is free of charge and information can be found on the website.
---
MEET THE WINEMAKERS AT THE PONY CLUB,
HOTEL CHEVAL'S WINE BAR
Paso Robles Winemakers share their secrets for the perfect wine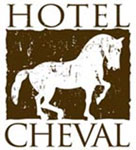 Hotel Cheval ("cheval" is French for "horse") is pleased to announce its Meet the Winemakers event starting on February 28th. The Meet the Winemakers takes place every Thursday at Hotel Cheval's Pony Club from 5 p.m. to 7 p.m. The Pony Club is located at 1021 P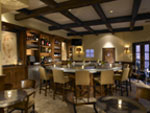 ine Street, Paso Robles, CA 93446, and for more information please call 866.522.6999 or visit
www.hotelcheval.com
.
Paso Robles winemakers will discuss how each of their wines are made, their techniques for making the perfect wine and about their respective vineyards. Guests will be able to do a sampling of the wine flights while listening to assorted live music from Paso Robles based bands along with specialty priced small plates to pair the wine. The upcoming winemaker schedule is as follows:
Meet the Winemaker – RN Estate
Live Music with Dorian Michael
Meet the Winemaker – Four Vines Winery
Live Music with J Street Slim & The Leisurnaut
Meet the Winemaker – Gelfand Vineyards
Live Music with J Street Slim & The Leisurnaut
Meet the Winemaker – Robert Hall Winery
Live Music with Lance Robison
Meet the Winemaker – Clavo Cellars
Live Music with Lance Robison
Meet the Winemaker – L'Aventure Winery
Live Music with Dorian Michael
Meet the Winemaker – Whalebone Winery
Live Music with Dorian Michael
The Pony Club, Hotel Cheval's Wine Bar, located just off the Lobby, is a favorite among locals and winemakers. Serving premium beer, wine, champagne and light fare the Parisian inspired horseshoe-shaped zinc bar, with high, open, wood- beamed ceilings, is the perfect spot to meet friends and taste some of Paso Robles finest wines. The Pony Club is open seven days a week at 3 p.m.
Hotel Cheval is located in the charming downtown area of Paso Robles. The 16 rooms are thoughtfully and individually composed with a classic and stylish flair featuring a hint of contemporary design. Cozy window seats, fireplaces, outdoor patios, fountains and European artifacts are complimented by original artwork by Richard Tullis. Additional amenities include complimentary Continental Breakfast on the weekdays and complimentary Hot Breakfast on the weekends, flat screen televisions, complimentary Ethernet and wireless internet connections, DVD players, luxury linens and bathroom amenities by Temple Spa. Chester, Hotel Cheval's Belgian draft horse, escorts weekend property guests on various trips throughout the downtown Paso Robles area.
---
PASO ROBLES GRAND TASTING TOUR
MAKES FIRST STOP IN SAN DIEGO
World-Class Paso Robles Winemakers To Pour 150 of the Region's Wines in Tour's only Southern California Stop
Wine producers from Paso Robles, one of the nation's most talked about wine growing regions, hit the road February 27 and head to San Diego in what is scheduled to be the only Southern California stop for its National Grand Tasting Tour, according to Stacie Jacob, Executive Director with the Paso Robles Wine Country Alliance.
"Our region has experienced explosive growth over the past 10 years, making Paso Robles California's fastest wine growing region," said Jacob.  "In a few short hours, Southern California wine enthusiasts can find themselves amidst our 170 wineries, experiencing for themselves the quality and variety found in the region."
It is in part due to proximity, consumer's growing interest in the region, and the award-winning wine produced in Paso Robles that a greater variety of the appellation's wines are offered on Southern California restaurant wine lists, in retail tasting rooms and wine stores.
"The Grand Tasting Tour is part of our commitment to share our region's wines with members of the wine trade in the Southern California marketplace," added Jacob.  "The competition for retail shelf space or a place in a restaurant wine list is at an all time high and we look to our grand tasting tour as a perfect vehicle to help increase awareness of the Paso Robles brand."
The Grand Tasting is open to members of the qualified trade and media from 2:00 p.m. - 5:00 p.m. on February 27 at the San Diego Wine & Culinary Center located at 200 Harbor Drive in Downtown San Diego.
In addition to the Grand Tasting, limited seating is available for the Paso Robles Technical Seminar: A Food & Wine Pairing of Paso Robles Wines, from 1:00 p.m. to 2:00 p.m., also held at the San Diego Wine & Culinary Center on February 27.  Registration is required in order to secure a seat in the Technical Seminar. 
Consumers and wine enthusiasts will be admitted to the tasting from 6:00 p.m. - 8:00 p.m. for a $35 advance purchase ticket price.
Pre-registration is available online at www.pasowine.com for the Grand Tasting and the Technical Seminar.  All trade members who pre-register will be automatically entered to win four Premium level admission tickets to the 26th Annual Paso Robles Wine Festival, May 17, 2008 (a $300 value).  Questions regarding trade registration may be directed to Fast Forward Events at 619-342-7337.
Other stops for the Paso Robles Wine Country Alliance Grand Tasting Tour include:
About the Paso Robles Wine Country Alliance
The Paso Robles Wine Country Alliance represents wineries, growers and businesses in Paso Robles Wine Country. Centrally located between San Francisco and Los Angeles, along California's Central Coast, Paso Robles Wine Country is California's fastest growing wine region. It encompasses more than 26,000 vineyard acres and more than 170 wineries.  For more information, visit www.pasowine.com
---
SANTA BARBARA COUNTY VINTNERS' FOUNDATION
ANNOUNCES ITS
AMERICAN RIVIERA WINE AUCTION
WEEKEND 2008
MARCH 14 -15
Andrew Firestone to Host Celebration of the Region's Wine and Food to Benefit Direct Relief International
Members of the Santa Barbara County Vintners' Foundation, makers of some of California's most celebrated wines, has scheduled their bi-annual 2008 American Riviera Wine Auction weekend March 14 and 15 with all proceeds benefiting Direct Relief International. The 2-day event will celebrate Santa Barbara's wines and food and highlight the humanitarian work being done by Direct Relief International and will include a weekend of wine tasting and elegant dining involving Santa Barbara County's finest winemakers and chefs.
Being honored at the event with the "Santa Barbara Vintners' Foundation Humanitarian Award" will be the "Foxen Boys," Bill Wathen and Dick Doré, of the Foxen Winery (made famous in the Oscar-nominated film Sideways) for their 21 years of membership and service to the Santa Barbara Country Vintners' Association. This year's celebrity honoree will be John Cleese who will be presented with the "Santa Barbara Vintners' Foundation Wine Diplomat Award". The evening will be hosted by TV personality and Santa Barbara native Andrew Firestone (ABC's The Bachelor) who has asked his friends to make donations to Direct Relief International in lieu of gifts for his upcoming wedding to Serbian model Ivana Bozilovic.
The 2-day weekend event starts on Friday, March 14th with "Viva Vino," an evening that will feature entertainment from Cuban band Somas Son and salsa dancing and take place at the Direct Relief International Warehouse in Goleta.  Food will be provided by local VIP restaurants including Hungry Cat, Brothers at Mattie's Tavern, Seagrass, and wine tasting provided by 8 Santa Barbara Vintners.  There will also be a silent auction (featuring wine lots and winery parties, fine-dining, and exciting U.S. and international travel).
Saturday, March 15th
will feature the black-tie gala "Wine, Dine and all that Jazz!" taking place at the historic Four Seasons Biltmore and will include a gourmet dinner created by nationally renowned chef Suzanne Goin and be paired with an array of the region's award winning wines, and entertainment provided by the Nate Birkey Jazz Group and a live auction led by celebrity auctioneer Ursula Hermacinski.
The American Riviera Wine Auction is the premier event of the 8 year partnership between Direct Relief International and Santa Barbara's Wine Makers who helped raise $1 million for this worthy cause through hosted events of this nature. The auction has presented the opportunity for the region's fast growing wine industry to consolidate its humanitarian and philanthropic efforts in supporting Direct Relief International.
Founded in 1948, Direct Relief International is a Santa Barbara-based nonprofit organization focused on improving the quality of life by bringing critically needed medicines and supplies to local healthcare providers worldwide. DRI provides appropriate ongoing medical assistance to health institutions and projects worldwide which serve the poor and victims of natural and civil disasters without regard to political affiliation, religious belief, ethnic identity or ability to pay. Direct Relief is one of two charities ranked by Forbes that has received a perfect fundraising efficiency score for five consecutive years and is ranked by the Chronicle of Philanthropy as California's largest international nonprofit organization based on private support. For more information, please visit
www.DirectRelief.org
.
Tickets for Friday, March 14th can still be purchased by contacting Mann Productions at
Mann.Productions@sbcglobal.net
or by calling 323 314 7000. Tickets for Saturday, March 15th are sold out (wait list only).
---
SAN DIEGO BAY WINE & FOOD FESTIVAL RECOGNIZED
IN BIZBASH MAGAZINE'S LIST OF TOP 100 EVENTS
IN SOUTHERN CALIFORNIA AND LISTED AMONG THE
LOS ANGELES TIMES LINE UP OF
FAVORITE CULINARY FESTIVALS IN 2008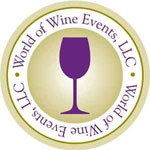 The San Diego Bay Wine & Food Festival slated for November 12 - 16, 2008, once again landed on the February pages of BizBash Magazine's coveted annual ranking of Southern California's "Top 100 Events."  Further adding to recognition of the Festival's achievements the Los Angeles Times also listed the weeklong extravaganza as one of its favorite California culinary festivals of the year in an article on February 4.
"This year we celebrate our 5th Annual Festival on San Diego's Big Bay and are honored to be recognized by these two prestigious publications for the quality of our production," said Michelle Metter, the Festival's co-producer.  "The Festival now attracts just over 7,000 wine and food enthusiasts into San Diego's downtown and Bay coming from across the United States, Europe and even South Africa.  We're thrilled to provide this luxury lifestyle experience and appreciate the recognition for what we have been able to achieve thus far."
In describing the major Southern California events and Festivals that rounded out the BizBash selections editors stated, "Here are our picks for the most crowd-drawing, buzz-generating, money-raising, press-getting annual events in the region."
As the largest luxury wine and food festival in Southern California, the San Diego Bay Wine & Food Festival features 160 of the world's top wine and spirits producers, 60 of San Diego's award-winning fine dining restaurants, celebrity chefs, legendary winemakers, wine tasting and cooking classes, olive oil tasting and competition, a Reserve & New Release wine tasting, Embarcadero Bay Park Grand Tasting, $50,000 "Chef of the Fest" Competition, and an AIWF Celebrity Chef Luncheon and Live Auction. 
Proceeds from the event's live and silent auctions benefit the American Institute of Wine & Food culinary and enology scholarships for students and professionals in San Diego.  In 2007, the donations from the festival to AIWF resulted in the award of seven educational scholarships.
For more information on the San Diego Bay Wine & Food Festival held November 12-16, 2008 visit
www.worldofwineevents.com
or call 619-342-7337.
ABOUT SAN DIEGO BAY WINE & FOOD FESTIVAL
The San Diego Bay Wine & Food Festival is an international showcase of the world's premier wine and spirits producers, chefs and culinary personalities, and gourmet foods. Held November 12-16, 2008, the event benefits the American Institute of Wine & Food culinary arts scholarship program. Over 800 wines, 60 of San Diego's top fine dining restaurants and 30 gourmet food companies and exhibitors will participate in the 2008 Festival. Now in its fifth year, the San Diego Bay Wine & Food Festival has quickly grown into a world-class wine and culinary extravaganza. The five-day festival features wine tasting seminars, cooking classes by award- winning chefs, and an elegant Reserve Tasting at one of San Diego's finest hotels. The festival culminates on Saturday at the star-studded Grand Tasting Event complete with the $50,000 "Chef of the Fest" competition, celebrity cookbook signing tents, entertainment tent, and more. For more information visit
www.worldofwineevents.com
.
ABOUT WORLD OF WINE EVENTS
World of Wine Events, LLC is an event management and festival production company specializing in the creation of world-class wine and culinary trade and consumer events.  World of Wine Events provides strategic guidance, logistics, operations, marketing, and industry insights for winery and spirits road shows, distributor trade tastings, as well as large format tasting and lifestyle festivals.  World of Wine Events is the producer of the San Diego Bay Wine & Food Festival, Southern California's largest wine and culinary extravaganza.  More information on World of Wine Events and the San Diego Bay Wine & Food Festival may be found by contacting Michelle Metter at 619-602-9789 or by visiting
www.worldofwineevents.com
.
---
INTERNATIONAL WINE COMPETITION BRINGS HOME
THE GOLD!
"Oak Leaf - The Wine for all Reasons and All Seasons"

Ripon, CA (February 20, 2008)
 At the prestigious Florida State International Wine Competition this month, a new brand, Oak Leaf Vineyards from California, has won gold.  With 84 wineries competing in Chardonnay category, only four received gold medals and Oak Leaf was the biggest bargain by far, at $1.97 suggested retail price in California and $2.97 in most other states.
"With the economy slowing and as we move into tax season where dollars are tighter, finding value in the wine aisle is ever more important," said Mario Pulido, winemaker for Oak Leaf Vineyards. Oak Leaf Vineyards provides very high quality wine at extremely good prices.  Available in five varietals -- Chardonnay, Pinot Grigio/Chardonnay, Merlot, Cabernet Sauvignon and White Zinfandel -- Oak Leaf Vineyards wine looks like wines twice the modest price. The traditional label highlights four seasonal oak trees.
"Our first awards -- Gold and Bronze at the 2008 Florida State Fair International Wine Competition
and Silver and Bronze at the 2008 San Francisco Wine Competition show our approach -- 'easy to drink with
plenty of flavor' --  is a winning one. With the money you save on wine, your family can enjoy those little extra things in life," continued Pulido.
Oak Leaf Vineyard wines are available nationally at
Wal-Mart stores that are licensed to sell wine.
---
TEAZAZZ ADDS "GREEN TEA MINT" FLAVOR TO ITS GROWING LINE-UP OF INNOVATIVE, SPARKLING TEA BEVERAGES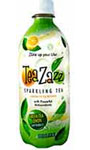 Fans of TeaZazz brand premium, sparkling tea beverages now have a new flavor to love, "Green Tea Mint." Joining three original TeaZazz flavors, Original, Green Tea Lemon and Peach, Green Tea Mint delivers the crisp, exotic aroma and taste of mint, combined with the health benefits of green tea.
"We chose to introduce Green Tea Mint as our fourth flavor at the request of TeaZazz consumers, and because it is the perfect complement to the healthy, fun and refreshing feeling that is TeaZazz," said Tamara Saretsky, TeaZazz Co-Founder. "Studies have shown that regular consumption of green tea can lower blood pressure, help with weight loss, and reduce the risk of certain cancers, we feel that using this tea as a basis for this and other TeaZazz flavors will help to enhance the health benefits of our sparkling tea beverages"
TeaZazz, invented in 2006 by Tamara Saretsky and Delicia Soliman, is the ideal combination of tea with the sparkling fun of soda. A refreshing alternative to conventional soft drinks, TeaZazz delivers the health benefits associated with the antioxidants in tea, and with only 20-25 calories per serving, offers an exceptional taste that does not rely on the high fructose corn syrup commonly found in soft drinks.
TeaZazz's four delicious varieties, Original, Green Tea Lemon, Peach and now Green Tea Mint, are currently available from retailers in the Greater Los Angeles Area, and the Northern California counties of Marin, Sonoma, Mendocino and Lake.
---
CABERNET LOVERS TO EXPERIENCE THE BEST
OF THE STAGSLEAP DISTRICT AT 8TH ANNUAL
VINEYARD TO VINTNER: ON THE TRAIL
OF WORLD CLASS CABERNET APRIL 26, 2008
Join the Stags Leap District Winegrowers Association at its 8th Annual Vineyard to Vintner: On the Trail of World Class Cabernet on Saturday, April 26, 2008. The annual V2V event promises a day of discovery and adventure, complete with 14 private winery open houses and culminating in a vintner-hosted dinner at the historic Stags Leap Winery.
The day begins with Leap to Your Senses: A Sensory Intensive at Hartwell Vineyards where one of America's leading wine authorities, Karen MacNeil, will guide guests on a blind tasting to discover the aromas and flavors of Stags Leap District Cabernet. Participants will receive a custom tasting kit and aroma guide as they explore the distinct aromas and tasting components that characterize the Stags Leap District. Guests can experience 14 wineries located within the world-renowned appellation. Visitors will enjoy personal access to the vintners and winemakers as they open their caves, barrels and cellars for special tours and tastings unavailable to the general public.
The 8th Annual V2V culminates with Under the Leap: Feast of Food and Wine at the historic, century-old Stags Leap Winery and Manor House. Join vintners under the backdrop of the Stags Leap Palisades for a preview tasting of the Appellation Collection. The evening will then feature an intimate sit down dinner hosted by Stags Leap District winemakers and vintners.
The Leap to Your Senses seminar will take place at Hartwell Vineyards from 10 a.m. to 11:30 a.m. and limited seating requires advance registration. The private open houses with exclusive food and wine offerings begin at 11 a.m. and ends at 4 p.m. and the vintner-hosted dinner is from 6 p.m. to 9:30 p.m. Tickets for the seminar are $40.00, for the seminar and open house tickets are $250.00 and $290.00 per person for the entire day. Tickets can be purchased by calling 707.255.1720 or by visiting
www.stagsleapdistrict.com
.
---
NIC'S BEVERLY HILLS : ONE REALLY $WANK MARTINI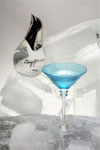 There's a new martini in Beverly Hills that's creating plenty of buzz among the cocktail crowd.

The Kauffman Martini at Nic's Beverly Hills is touted as being the most expensive martini in Los Angeles.

Restaurateur and vodkateur Larry Nicola has created the martini using Vodka Kauffman served in its purest form – no fancy fusions, no mixers, no added flavor. Served in specially designed hand blown glasses created by Michael Weems, the Kauffman Martini can be enjoyed exclusively at


Nic's Beverly Hills for a cool $150.

Oh, you get to keep the glass.
---