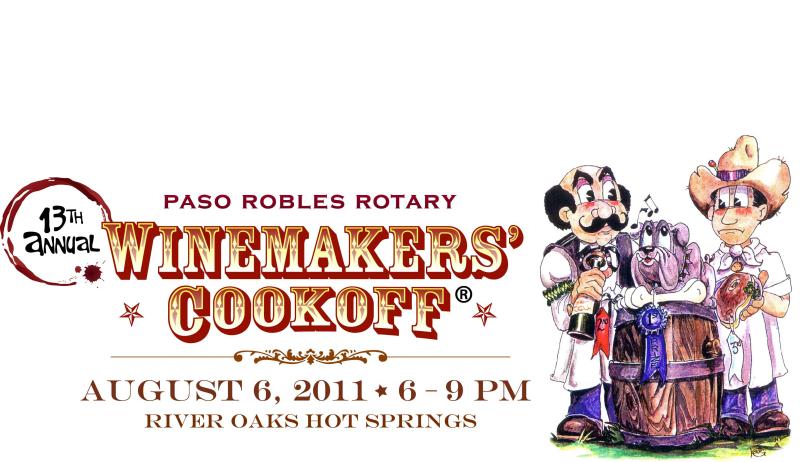 ---
Jed Steele, Owner/Winemaker of Steele Wines Presents The Art of Winemaking with Varietal Grapes at Salt's August Winemaker Dinner at The Ritz-Carlton, Amelia Island
'40 years of fascination with different varietals results in wide variety of wines'
AMELIA ISLAND, FL  −  Salt at The Ritz-Carlton, Amelia Island continues its Winemaker Dinner series on Thursday, August 11th with a four course dinner paired with Steele Wines of Lake County, California.  The evening begins at 6:00 p.m. with hors d'oeuvres reception highlighted by commentary from Steele Vineyard's Owner/ Winemaker Jed Steele. 
The dinner will feature six-award winning wines from Steele's vineyard located high in the valleys of the Mayacamas Mountains, north of Napa Valley. The wines include Shooting Star Aligote served at the reception, followed by dinner accompaniments including the label's Steele Stymie Merlot and Steele Cabernet Sauvignon to be presented with the evening's main course. "The wide variety of wines we craft in our small lot bottling reflects my 43 years of fascination of different varietals," says Jed Steele.
Inspired by the rich variety of wines, Salt's Chef de Cuisine, Rick Laughlin is preparing a menu which includes Georgia Quail with Summer Truffle, Florida Mackerel with Basil Gnocchi, Lamb in Variations, and Peach Melba.
To celebrate the wine event our Salt Sommelier will prepare two special infused salts: a Stymie Merlot  and a Fumee de Sel smoked from seasoned French barrels also from the Steele Winery.
The price is $125 per person, plus gratuity.  Salt is located in The Ritz-Carlton, Amelia Island at 4750 Amelia Island Parkway.  For reservations please call 904-277-1100 or visit www.ritzcarlton.com/ameliaisland.
#####
About The Ritz-Carlton, Amelia Island:  The Ritz-Carlton, Amelia Island is Northeast Florida's premiere oceanfront resort. Known for its unique natural beauty and warm Southern charm, this luxury resort is home to the award-winning restaurant, Salt, and The Ritz-Carlton Spa, Amelia Island, named one of the top spas in the world by the readers of Conde Nast Traveler. Featured amenities include three pools, on-site golf, fitness center, children's recreation programs, and 444 guest rooms with private balcony and a view of the Atlantic coastline. For reservations, please call The Ritz-Carlton toll-free at (800) 241-3333 or visit www.ritzcarlton.com/ameliaisland. For information on The Ritz-Carlton Company visit www.ritzcarlton.com.
---
2010 LAKE SONOMA RUSSIAN RIVER VALLEY CHARDONNAY
A LESSON IN DEFT WINEMAKING

People in the wine business often say fine wine begins in the vineyard, but they are quick to acknowledge the rest of the journey requires smart, insightful winemaking. The newly released 2010 Lake Sonoma Winery Russian River Valley Chardonnay illustrates this lesson perfectly. While outstanding Sonoma County vineyards are the source of its fruit and balance, deft winemaking preserves both and gives this delicious, easy-drinking Chardonnay elegant complexity.
Lake Sonoma sources Chardonnay from Sonoma County's marine-influenced Russian River Valley and the unusually long, unusually cool 2010 growing season produced Chardonnay grapes that combined impressive varietal character and superb natural acidity. The grapes were whole-cluster pressed and the clear juice was barrel fermented in small French oak barrels. An additional five months of barrel aging with frequent stirring of the fermentation lees contributed smooth texture and understated oak nuances.
The 2010 Lake Sonoma Russian River Valley Chardonnay showcases fresh, vibrant aromas of citrus, tropical fruit and green apple, along with hints of vanilla and bread dough.  The generous flavors are similarly fresh and vibrant – nectarine, green apple and a background note of lime. Full and focused on the palate, it culminates in a long, smooth finish. The generous fruit and subtle complexity of this Chardonnay make it uncommonly versatile; equally enjoyable on its own, or with light fare such as pasta, poultry and seafood. The 2010 Lake Sonoma Winery Russian River Valley Chardonnay is available nationally at a suggested retail of $16. A total of 4,900 cases were produced.
Established in 1977, Lake Sonoma Winery follows a "best of the best" philosophy in producing wines that display classic Sonoma County character.
---
TOMMY BAHAMA ANNOUNCES THE $50,000 NATIONWIDE SEARCH
TO DISCOVER THE WORLD'S FIRST
Online Social Media-based Search Seeks to Discover the Country's Preeminent Authority
on Rum, Rum Cocktails and Rum Mixology. Search Begins Thursday, July 28, 2011.
Do you know the difference between a swizzle and a shrubb?  Do you dream of Mojitos?  If so, Tommy Bahama has an opportunity for you!   Tommy Bahama is excited to announce the search for the first-ever Tommy Bahama Rumologist™.   The search will launch on July 28, 2011. Tommy Bahama is scouring the country via a distinctive social media campaign seeking to find the person most worthy of this new title. "A Rumologist is a person with a vast knowledge of all things related to rum – one that can pour, educate, mix and create island-inspired cocktails for Tommy Bahama," explains Rob Goldberg, Senior Vice President of Marketing and Restaurants for Tommy Bahama.  "The person we are looking for must embody everything that a Tommy Bahama Rumologist should be about," adds Goldberg.  "They must not only love to c reate cocktails and put new twists on old recipes, but he or she must be so passionate about rum, that this person alone could claim this new title." 
As with most titles, this one comes with some great perks: A $50,000 Grand Prize; life-long bragging rights for being the first person to be proclaimed the Tommy Bahama Rumologist; a Tommy Bahama wardrobe and the Rumologist will become Tommy Bahama's chief rum consultant and rum ambassador for the next year.  Additionally, the Rumologist will help to create tantalizing new cocktails and rum-inspired menus for the world to enjoy at each Tommy Bahama Restaurant & Bar location. 
When chosen, the Rumologist may travel to locations in Southern California, Las Vegas, Hawaii, Florida, New York and beyond. He or she will work closely with the Tommy Bahama culinary team to develop the most distinctive, handcrafted rum drinks to pair with Tommy Bahama's island-inspired culinary creations.  The Rumologist will help to launch new rum programs in each of the Tommy Bahama Restaurant & Bar locations (currently at 13, including the Las Vegas location, which boasts the largest rum collection in Las Vegas with over 185 different varieties). Additionally, the newly anointed Rumologist, as a Tommy Bahama consultant, will make media appearances, host events for Tommy Bahama and share his or her adventures and knowledge with the world via an informative and compelling Rumologist blog.  In essence, the new Rumologist for Tommy Bahama will get $50,000 for being the world's top au thority on rum (and get to travel to some amazing locations in the process). 
To enter the search, Tommy Bahama is looking for established bartenders, mixologists and anyone that believes they have what it takes to hold and honor the title.  All participants will be asked to create a short video (45-60 seconds max) declaring their candidacy and explain why they should be chosen to be the
Rumologist
. The expert team on-hand at Tommy Bahama will view all applications and announce a winner on/or around October 6, 2011.  The search will take place on the Tommy Bahama Facebook page: 
www.facebook.com/tommybahma
- Additional details of the search as follows:
July 28, 2011:  Search launches – applications available on the Tommy Bahama Facebook page.  Deadline for submissions:  August 22, 2011.
August 29, 2011:  Judges select Top 20 based on their scoring.
August 30, 2011:  Top 20 announced.
August 30 – September 8, 2011:  Top 20 will be posted for public voting based on first video submission. 
September 12, 2011:  The Top 10 who received the most votes will be asked to submit a new video.

o   Video can be up to two minutes in length and must be posted no later than September 22, 2011 at 11:59 PM.ET.

o   Applicants will be encouraged to be as creative as they would like to showcase why they should be the Rumologist.
September 26, 2011:  Top 5 is announced and voting commences.
October 3, 2011:  Voting period for Top 5 ends.
October 6, 2011:  Winner Announced (on or around October 6, 2011).
"This is an amazing opportunity for someone to not only take their career to the next level, but to experience the Tommy Bahama way-of-life," explains Goldberg.  "Our goal with this search is to not only find the world's first Tommy Bahama Rumologist; it is to also introduce thousands of people to the Tommy Bahama island-inspired lifestyle.  Career-building opportunities are tough to come by these days, and we believe we've created the most exciting consultant position in the world.  We can't wait to discover our first Rumologist." 
In addition to complete contest rules, updates and postings on Facebook, Tommy Bahama has created a MultiVu/Arc media center which will contain promotion updates, videos, press releases and applicant information.  The site will go live on July 28, 2011.
---