The New Modern Café Celebrates 'California Wine Month'
With Free Corkage and Tantara Wine Dinner
 August is California Wine Month, and Manhattan Beach's Chez Soi - a Modern Café, in Metlox Plaza will celebrate by offering guests free corkage as well as an exclusive wine dinner on August 20, featuring a four-course menu by Chef Mark Gold, paired with wines from Santa Barbara's Tantara Winery.
Throughout the month of August, corkage will be waived for guests Sunday through Thursday nights as they enjoy dinner in the dining room. The free corkage is available for up to two bottles per table in the restaurant and it is not available in the lounge.
"While we offer an extensive wine list, Chez Soi means "at home," and we want our wine-loving guests to bring in their favorite bottles and celebrate their passion for wine with us," said Thierry Perez, owner of Chez Soi.
On Tuesday, August 20, Perez and Ernie Vandegrift of Tantara Winery will co-host a special wine dinner, featuring a four-course menu especially created by Chef Mark Gold for pairing with Tantara's latest wines. The dinner is $75 per person (excluding taxes and gratuity).
Chez Soi is located at 451 D Manhattan Beach Blvd., in Metlox Plaza. For more information and to make reservations, call (310) 802-1212 or visit www.chezsoirestaurant.com
. About Tantara Winery
Since 1997, Tantara has been dedicated to producing the very finest Pinot Noir, Chardonnay, and Syrah. Located in the beautiful Santa Maria Valley (Santa Barbara County), its wines are sourced from top Central Coast growers and vineyard designate from vineyards such as Dierberg, Solomon Hills, Sanford & Benedict, Rio Vista, Bien Nacido Talley Rincon, La Colline (Laetitia), Linday's, Silacci, Pisoni, Garys', Tondre and Brosseau. Because of its commitment to detail and the finite amount of fruit that meets its standards, total winery production remains small. The winery is named for a horse owned by owner Bill Cates some years ago. After Tantara was retired to pasture, she defied predictions of an imminent demise and lived to a ripe old age. Horses symbolize elegance, grace and power and in Tantara's case, long life, all of which are qualities the winery embraces for its wines. For more information about Tantara Wines, please visit wwwtantarawines.com. 
About Chez Soi
Manhattan Beach's Chez Soi - a Modern Café, located at Metlox Plaza, is the brainchild of Los Angeles restaurateur Thierry Perez (Fraiche and Riva), an award-winning maitre d' and sommelier; L.A. celebrity chef Mark Gold (chef-owner of Eva and chef for other notable restaurants that include Café Pinot, Café Rouge and Water Grill), and actor Ty Burrell, of ABC's Modern Family. The partners chose the restaurant and lounge's name "Chez Soi" (French for "at home"), reflecting their intent: to make guests feel at home, whenever they come in… whether for a light or robust lunch or dinner, happy hour drinks and snacks, or leisurely weekend brunch. Exuding simple elegance and comfortable sans white-tablecloth-dining indoors and al fresco on its patios overlooking Metlox Plaza, Chez Soi specializes in simple and refined cooking, using ingredients sourced from all over the world and southern California farmers' market-fresh produce, hand-selected by chef-partner Mark Gold.  Partner Thierry Perez has created an intriguing wine list of domestic, French, Italian and Spanish selections to complement the menu.                                     __________________________________________________________________
GRUPO TRISTAN SUMMER NIGHTS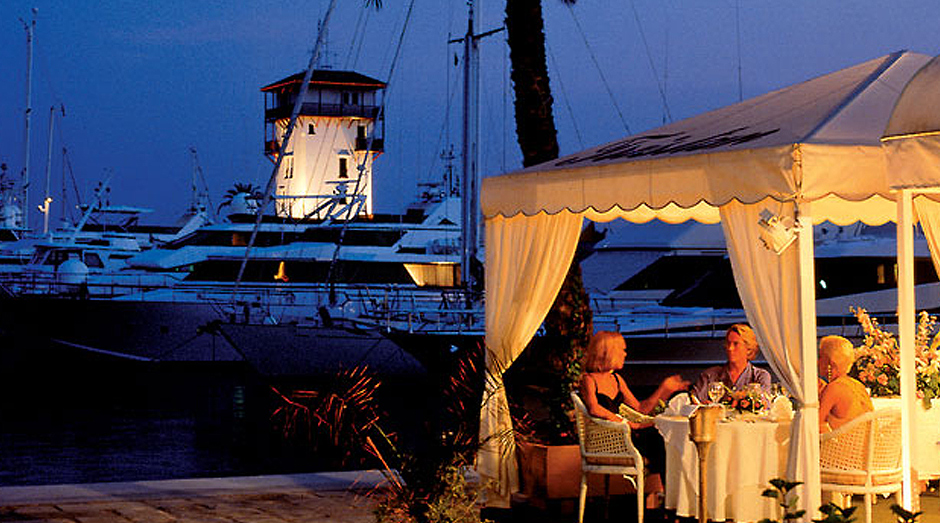 More then 25 years of constant gastronomic innovation and creativity,
exceptional luxury remaining true the motto "Just Enjoy" and owner/chef Gerhard Schwaiger continues to shine at Tristan Bistro where the rich and famous converge to enjoy the best food on the island of Mallorca.
GRUPO TRISTAN SUMMER WINE TIP -- Senor da folla verde 2011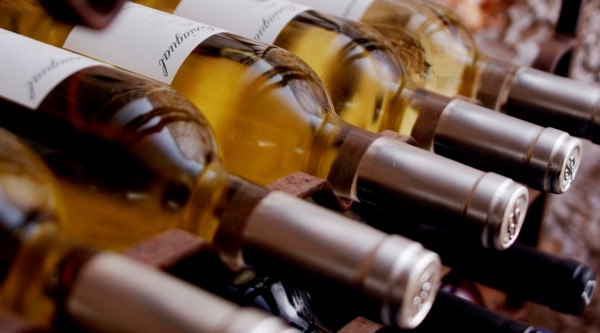 Senior da Folla Verde 2011 is a real gift of the winery Marques de Vizhoga from the region Rias Baizas. The wine has a light white color, reminiscent of the smell of ripe peach and white flowers, complemented by subtle citrus note. An engaging, attractive, fresh wine. Whether a complement to dishes with raw fish such as sashimi, or simply as an aperitif – this wine is the perfect companion throughout the summer. 17,00 Euro in Tristan Bodega, Mallorca Spain.  Gabriele Putignano , Sommelier
Gerhard Schwaiger is one of the world's finest chefs, and guests make special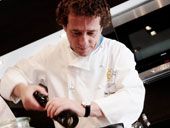 visits in their yachts each season to savor the divine plates he designs and sip some of his outstanding wines. This is one of my favorite escapes, and I am not alone in this opinion, the place is always overflowing with hungry guests. If you are in Mallorca be sure to experience this one of a kind dining treasure.
Grupo Tristán, Local Nº 1, 07181 Puerto Portals, Mallorca - info@grupotristan.com/ - Tel.+34 971 67 55 47/ Fax.+34 971 679 083
__________________________________________________________________
White Wine Sangria courtesy of IMUSA
(Makes 5-6 servings)
 Ingredients:
1 cup fresh squeezed orange juice (about 4 oranges)
1 bottle white wine, like Pinot Grigo
¼ cup agave nectar
1 red apple, diced
1 cup pineapple, diced
½ cup seedless grapes cut in half
1 lime, thinly sliced
Club soda to finish
 Preparation:
Use your IMUSA Citrus Juicer to extract the juice of 4 oranges, to yield 1 cup of juice.
In a large pitcher, combine the orange juice, white wine, agave nectar, apple, pineapple, grapes and lime. Stir until well combined and reserve in refrigerator until ready to serve.
Add 2 ice cubes to each glass, and then pour sangria until the glass is ¾ full. Use a long spoon to scoop some fruit into the glass.
Top off with club soda. Cheers!
 _________________________________________________________________
---