DRY SACK: A SECRET INGREDIENT
FOR HOLIDAY PUNCHES
Dry Sack, a medium dry sherry from Spain, is a best selling aperitif and a stylish alternative to white wine for pairing with hors d'oeuvre, tapas and a variety of meats and cheeses.  With its fragrant, toasted nut aroma and flavor, Dry Sack also lends itself as an ingredient for delicious cocktails and perfect winter punches for holiday entertaining.
Produced since 1906 by the world-renowned winery, Williams & Humbert, in Jerez, Spain - where the world's finest Sherry is exclusively produced - Dry Sack is a distinctive blend of the Palomino and Pedro Ximenez grapes. It is aged a minimum of six years in oak casks under Spain's time-honored solera system of fractional blending. The result is a deep-hued golden color and a balanced flavor, not too dry and not too sweet.
Two leading mixologists, Julie Reiner of The Clover Club in Brooklyn, and Chris Hannah of the French 75 Bar at Arnaud's in New Orleans, share their recipes for winter punches.
"Punch is the grand daddy of all mixed drinks. There are recipes that go as far back as the 1600's. They are a symbol of the communal spirit and meant to be drunk among friends and colleagues.  Remember to share!" said Julie Reiner, proprietor of The Clover Club.
El Cid Punch 
Recipe: Julie Reiner, Proprietor, The Clover Club
(Serves 4-6 people)
Ingredients
9 oz. Gran Duque de Alba Solera Gran Reserva Brandy de Jerez

6 oz. Dry Sack

12 oz. Rosie Lee Tea (English breakfast & Earl Grey mixed = parts)

4.5 oz. lemon juice

6 bar spoons sugar muddled with peel from 4 Valencia oranges (or substitute another orange variety)

½ oz. clove syrup*
Method
Top with 12 oz. rosé cava (or other rosé sparkling wine)

Garnish: strawberries, apple slices, orange slices

Mix ingredients in a punch bowl filled with cubed ice.
---
THE NATION'S TOP CULINARY & WINE EVENT
ANNOUNCES LINEUP OF CHEFS & VINTNERS JOIN
THE COUNTRY'S TOP CHEFS AND VINTNERS AT
"The Best Seafood & Wine Festival in the Country" by Coastal Living Magazine
 
For the past 18 years, The Colony Beach & Tennis Resort on Longboat Key has produced and hosted what the editors at Coastal Living magazine have determined to be "The Best Seafood & Wine Festival in the Country".In the June edition, The Colony's annual Stone Crab, Seafood & Wine Festival was lauded with this accolade for consistently providing a unique culinary getaway that is a must-do for gastronomes, oenophiles, and neophytes alike. This year, the celebrated event will be held November 13 – 16. Chefs participating in this year's event include: Sean Brock of McCrady's Restaurant in Charleston, SC, Amanda Lydon of The Straight Wharf Restaurant in Nantucket, MA, Colby & Megan Garrelts of Bluestem in Kansas City, MO, Felicia Suzanne Willett of Felicia Suzanne's in Memphis, TN and Jamil Pineda from The Colony Restaurants in Longboat Key, FL. Winemakers from Reynolds Family Winery, Bell Wine Cellars, Antica, Van Duzer Vineyards and Mumm Napa will feature a variety of their chosen selections.
 
Every fall, The Colony becomes a fusion of culinary genius and indulgent wine offerings as seven chefs and seven vintners from around the country convene for a weekend of interactive culinary demonstrations and wine tastings in an intimate setting. The most unique highlight during the 3-day festival include a "Sand-Between-Your-Toes Tasting" on the beach. The final evening's Chef's Collaboration Gala represents the culmination of the festival and features a seven-course meal, complete with a specially chosen wine for each course, paired by The Colony's acclaimed Cellar Master.
 
The roster of past participants reads like a "Who's Who" of the culinary world. Alumni of the event include: chefs Jean-Louis Palladin, Bob Kinkead, Masaharu Morimoto, Andrew Zimmern, David Burke, Michelle Bernstein, Kerry Simon, Larry Forgione and Dickie Brennan. Winemakers from many leading wineries such as Silverado, Swanson, Far Niente, Arrowood, Schramsberg, Clos Pegase, Biondi Santi and Hogue Cellars have been represented over the years.
 
Complete festival packages include three days of culinary events and three extravagant evening celebrations showcasing the delectable Florida stone crab through fabulous displays and creative, dishes by the visiting chefs and skilled team from the award-winning Colony Restaurants. Guests enjoy spacious accommodations in The Colony's one- and two-bedroom villa suites, complimentary access to the resort's health spa and comprehensive fitness center and use of the 800-foot private beach.
 
The Colony Beach & Tennis Resort was opened in 1969 by Dr. Murray "Murf" Klauber and continues to be family owned and operated by his daughter, Katherine Klauber Moulton, HOTELS magazine's 2001 Hotelier of the World. The Colony Restaurants have enjoyed over 39 years of international recognition receiving numerous awards such as the prestigious DiRoNA Award, The Wine Spectator's Award of Excellence, and The American Academy of Hospitality Sciences' Five Star Diamond Award for outstanding service. They have been named to "America's Top Restaurants" by Zagat and the "Fine Dining Hall of Fame" by Nation's Restaurant News and hold a total of eleven Golden Spoon Awards from Florida Trend magazine. For more information on The Colony Beach & Tennis Resort visit http://www.colonybeachresort.com/
or call 1.800.4.COLONY.
---
NEW HOLIDAY COCKTAILS MELT AWAY
WINTER CHILLS AND HOLIDAY STRESSES
Texas de Brazil Warms up the Holiday Season with Tasty Cocktail Creations
Shed those winter chills and relax with one of the season's hottest cocktails. Whether as an after-Thanksgiving treat, Christmas party cocktail, or to ring in the New Year, creations like the Pomegranate Caipirinha, Caramel Apple Martini and Milky Way Cocktail are perfect for spreading a bit of holiday spirit. Brazilian Steakhouse Texas de Brazil invites you to enjoy winter with their inspiring cocktails, sure to infuse cheer this holiday season.
From flavored vodkas to Godiva Dark Chocolate liqueur, these cocktails are skillfully created with a fusion of fine liqueurs that make for a truely desired holiday treat. Experience joy this season and indulge in one of these blissful cocktails,
Pomegranate Caipirinha

– A twist on Texas de Brazil's signature Caipirinha this drink is served with Van Gogh pomegranate vodka, fresh-squeezed lime, sugar and crushed ice.

Caramel Apple Martini

– This cocktail is created with Van Gogh Wild Apple vodka and Sour Apple Liqueur and finished in a caramel-rimmed glass.

 Milky Way Cocktail – A special treat, this cocktail is made with Chopin Vanilla vodka, Godiva White and Dark Chocolate liqueur, Bailey's and a touch of cream, then shaken and served in a chocolate-rimmed glass.
Texas de Brazil is a Brazilian Churrascaria that offers guests a traditional Brazilian dining experience, complete with sword-wielding Gauchos (Brazilian cowboys) who circulate the dining room floor serving diners various cuts and types of meat. The dining concept of Texas de Brazil is simple: guests pay a flat rate per person inclusive of a salad bar and sushi area (select locations), meats and side items, for as little or as much as desired. 
About Texas de Brazil
Texas de Brazil is family owned and operated. Started in 1998, the company has quickly grown into one of the country's premiere Churrascarias, currently operating 13 domestic locations and one international location. The restaurant's menu consists of 15 grilled meats; all prepared in the traditional Brazilian method over an open flame and carved tableside by the restaurant's authentically costumed Gauchos, as well as an elaborate salad area, wine list, dessert menu, full liquor bar and private rooms available for special functions. Another location will soon open in Baton Rouge, bringing the total number of locations for the company to 15. For more information please visit www.texasdebrazil.com
---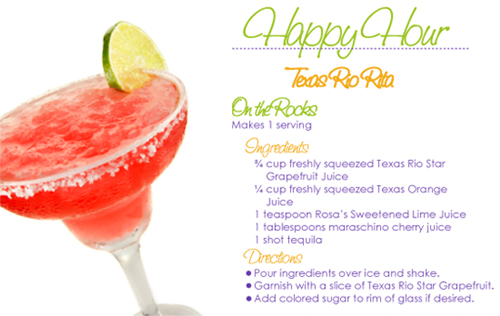 ---
Holiday Cocktail Recipes
Merry Irishman
2 parts Tullamore Dew Irish Whiskey
1 part Kahlua
½ part Mint Schnapps
Serve over ice in a Rocks glass
Garnish with candy cane
MIDORI Melon Ball Drop
2 oz. MIDORI
1 oz. SKYY Citrus Infusions
.5 Oz Elderflower Liquor
Juice ½ Lemon
Sugar Rim
Shake and strain into a martini glass. 
Garnish with a melon ball on the rim.
ZEN Latte
1 ½ parts of ZEN
6 Parts Steamed Milk
Stir and garnish with matcha powder
Holiday Hopper
1 oz MIDORI
.5 oz Crème de Menthe Green
.5 oz Crème de Cocao White
2 oz Half and half
Shake and strain into a martini glass.
Garnish with mint leaves and raspberry.
Tully Toddy (hot)
1 part Tullamore Dew Irish Whiskey
1 sliced lemon
2 lumps of sugar
Fill to top with hot water
Combine all ingredients and stir well.
Serve in a glass mug and garnish with a cinnamon stick
Dreaming of ZEN
1 oz. ZEN
.5 oz MIDORI
3 oz. Mango Juice
White Pepper
2 oz. Cream
Shake/strain over ice into a martini glass or champagne flute. 
Garnish with mint leaves and a dash of nutmeg
---
RIGHT PLACE -- RIGHT TIME COCKTAILS
This holiday, break away from the ordinary and drink in the good life with one of these luxurious spirits, sure to start the New Year off right.
---
SANDALFORD WINEMAKER PAUL BOULDEN
HAS BEEN SELECTED AS A TOP 5 FINALIST
for "Winemaker of the Year 2008" by Winestate Magazine in Australia! 

The results we be announced November 27th and we can't wait to find out!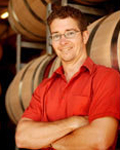 Meet the Winemaker! 
Paul Boulden has won consecutively the state's, "Most Successful Exhibitor" at the annual Western Australian Sheraton Wine Awards. Paul also has multiple trophy and Gold medal wine successes at all of the Australian Capital City wine shows, in addition t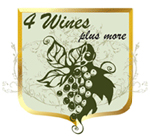 o numerous outstanding wine reviews by the national wine press. His focus has been on developing the premium Sandalford wines from the company's 38-yr. old dry grown Margaret River vineyard, one of the largest and oldest vineyards in this famed wine region. Aside from this he sees the development of the Protege range of wines as critical to the ongoing fine reputation of Western Australian wines.
---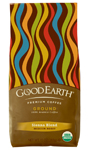 COFFEE WITH A MISSION -- GOOD EARTH
 
Good Earth Coffee has launched a national "Brew at Home" pledge campaign  that you might be interested in, to help inspire coffee drinkers to make a change. Good Earth Coffee will donate $1.00 for each online pledge they receive to The Trust for Public Land, a  national nonprofit environmental organization. http://www.goodearthcoffee.com/pledge.html

---
MARMALADE PRESENTS THE BUTTER & JAM
SIGNATURE MARTINI
Know by Patrons as the "The Breakfast Martini"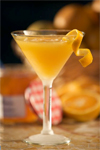 Marmalade Café  and Catering Company, an Innovative California restaurant group, is now serving their delicious new signature Butter & Jam Martini at the Palos Verdes restaurant, and according to a company spokesperson will soon make it available at additional locations in the next few months, This martini is perfect to sip with lunch, dinner, or as a compliment to appetizers and small plates. Ingredients of orange juice, orange vodka, Buttershot liqueur and marmalade jam make this cocktail a brilliant choice at $8.50 to savor with Marmalade Café's many brunch selections. "We are pleased with the positive response we are receiving from the people who are sipping our signature martini, and think it compliments our eclectic menu items," said J.C. Gomez, restaurant manager.
 
The Marmalade Café brunch menu presents some ideal pairing choices to savor with the Butter & Jam Martini, including a variety of pancake dishes, French toast, old fashioned oatmeal, classic eggs Benedict, corned beef hash with eggs, Huevos Rancheros, smoked salmon scramble, filet mignon, with chile and cheddar omelet, egg white frittata, and a variety of signature dishes served with breakfast meats, potatoes, and toast. Vegetarians can enjoy this sweet martini with a Portabello Mushroom Benedict, topped with roasted tomatoes, spinach, three poached eggs and Hollandaise sauce.
 
Naturally, this cocktail is also a flavorful beginning for any lunch or dinner entrée on the menu, including red snapper served on a bed of spinach and mashed potatoes, topped with lemon butter broth, or Kansas City pork chops marinated with fresh herbs and served with cinnamon apples, roasted potatoes and seasoned vegetables. The boneless buffalo chicken tenders, served with house made sauce, a carrot and celery salad and gorgonzola sauce would all be enhanced by Marmalade's new signature sip.
The Marmalade Café was the brain child of Bobby and Bonnie Burns, along with marketing entrepreneur Selwyn Yosslowitz. The family run business now has restaurants in Santa Barbara, El Segundo, Rolling Hills Estates, Santa Monica, Malibu, Los Angeles (Farmer's Market), Calabasas, Sherman Oaks and Westlake Village, California.
 
Located in the Promenade at 550 Deep Valley Drive, the restaurant is open from 9 a.m. to 9 p.m. Monday through Thursday, 7:30 a.m. to 11 p.m. Friday through Saturday and from 8 a.m. to 9 p.m. on Sunday. For more information call 310-544-6700 or log on to www.marmaladecafe.com.
---