SIPS  .  .  .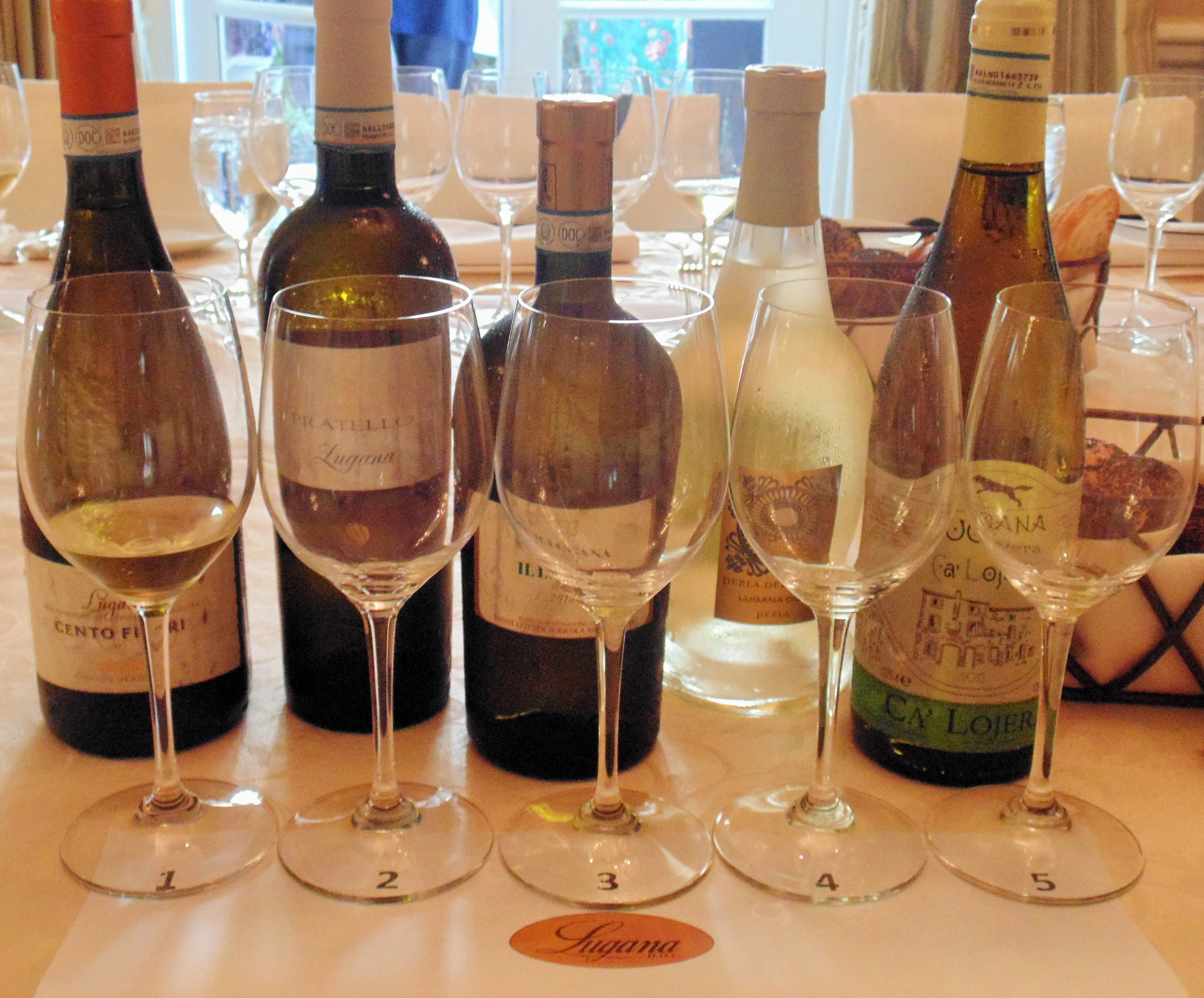 LUGANA D.O.C. VISITS LOS ANGELES
Last month members of the wine and food media and VIP's attended a luncheon and tasting of Lugana wines, held at the Peninsula Hotel in Beverly Hills, to sample a collection of their unique wines from northern Italy. Lugana Italy also scheduled a similar gathering in New York earlier in the week to introduce their wines. The campaign was designed to introduce Lugana D.O.C. in the United States. Currently more than 70% of Lugana D.O.C wines are exported mainly to Germany, Belgium, Northern Europe, China, Japan and UK.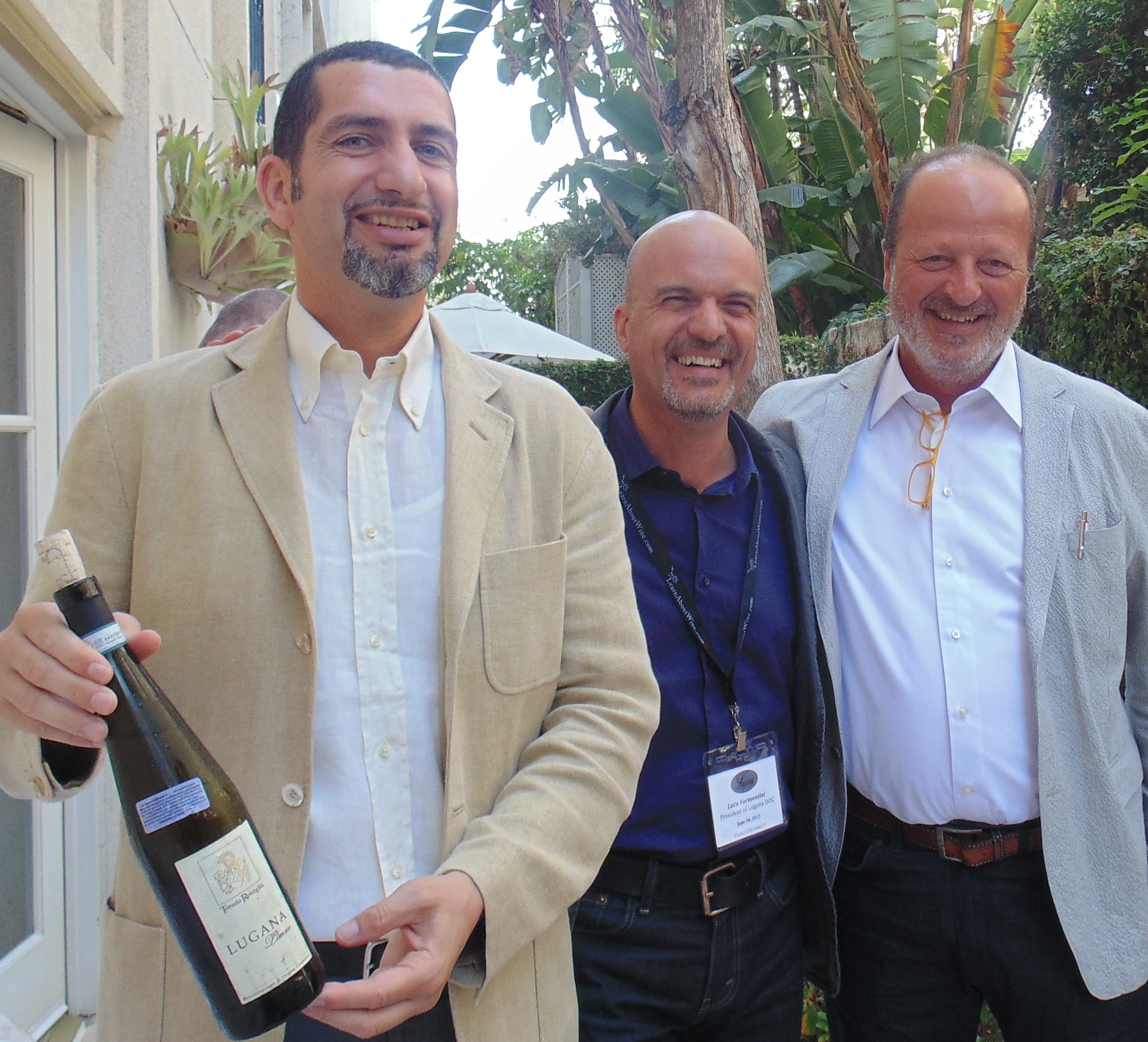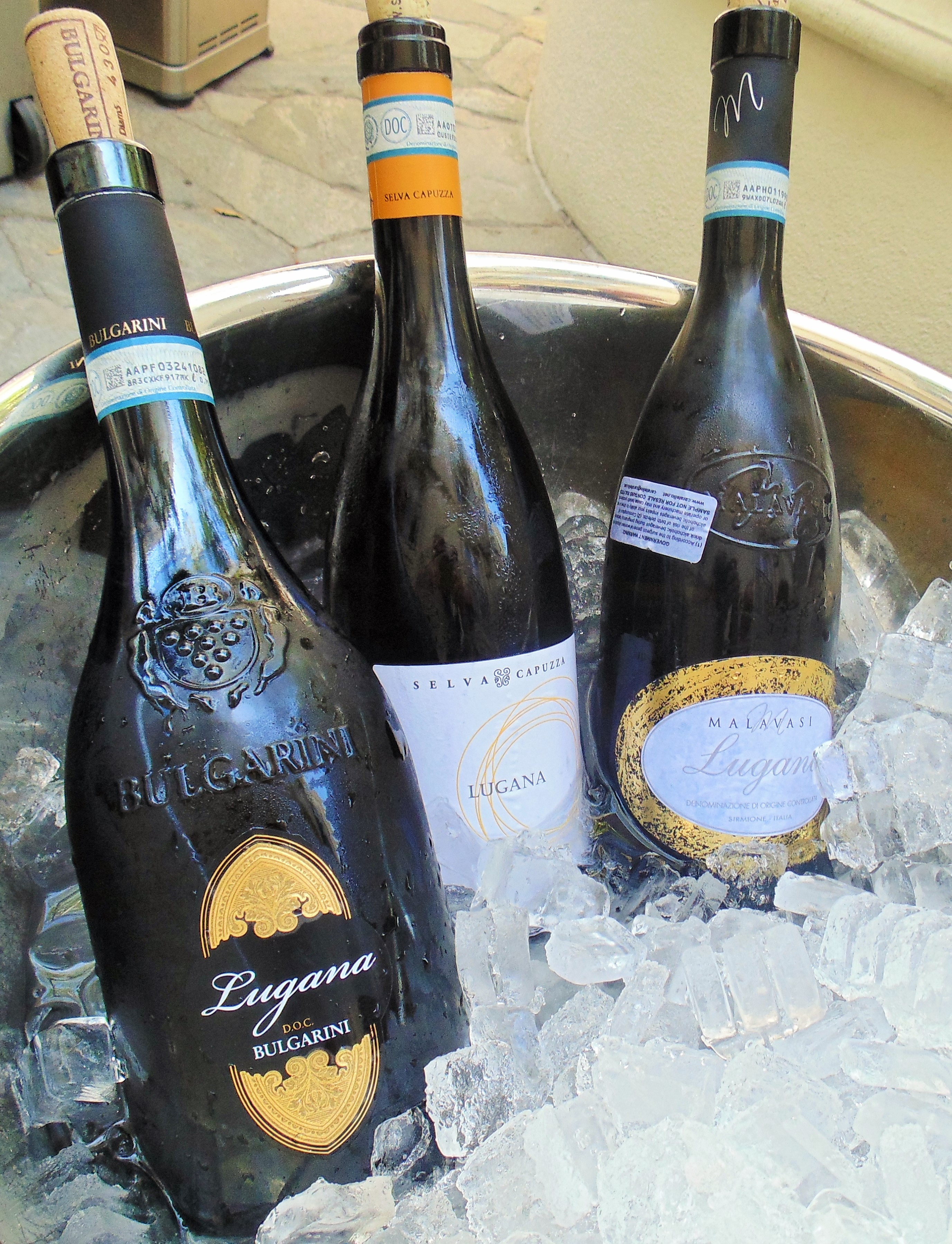 Lugana is a small appellation region that sits on the border between Lombardy and the Veneto on the south end of beautiful Lake Garda, where the PoValley plain merges into Northern Italy's lake region and the Alps. Guest at the luncheon were given a complete history on the wines of the Lugana Region, as well as the climate and earth constitution which lends to its unusually fine quality. The tasting was lead by Ian Blackburn, CSW, LAWine, and representatives from the Lugana D.O.C. shared their personal information on the history of these wines, as well as their vision for the future.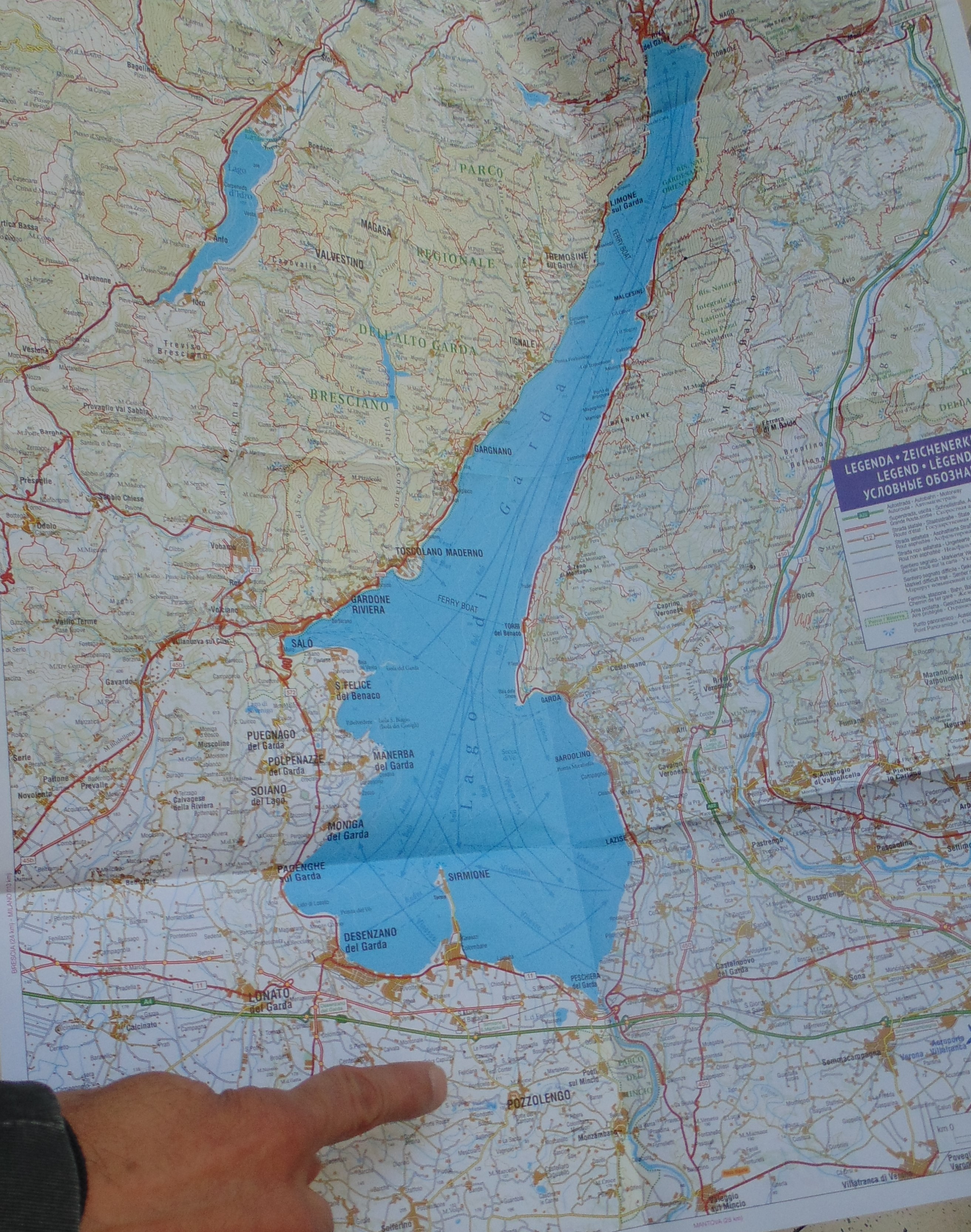 The region appears to be making strides in taking advantage of the complexity of their different soils and altitudes to create a new classification of the soils within the restricted borders of the region. There is a mineralty about this wine that is rather seductive. The enthusiasm on the part of the Lugana wine makers regarding its delicious crispness and light clean quality was seconded by everyone at the luncheon.
Wines of Lugana region include:
Basic Lugana – fresh, fruity, dry, is for early consumption, and is mainly consumed within Italy.
Superiore produced since 1998, requires 1 year maturation (not necessarily in oak) and offers lower yields.

Reserva is aged for minimum 24 months; six months in bottle and oak maturation is not mandatory.

Vendemmia Tardiva is a late harvest containing approximately 12 g/l residual sugar, and is only made by three wineries.

Spumante (sparkling) is a very limited production of both Charmat and Metodo Classico Lugana grape varietals.
I found it interesting that the women present not only admired the attractive labels, but found the light (low in alcohol), clear and crisp wines an ideal compliment to plates to be found at any country club or woman's club function, especially so in California where salads and cold soups are star items on the menu. VIP food & wine women of the media including Barbara Hansen, LA Times and LA Weekly, and Elyse Glickman, SOMM Magazine and Lucire Magazine shared my pleasure in the special women's appeal these wines inspire. The wine is really made for light plates such as antipasti, salads or seafood, but also works well with pasta, charcuterie or desserts.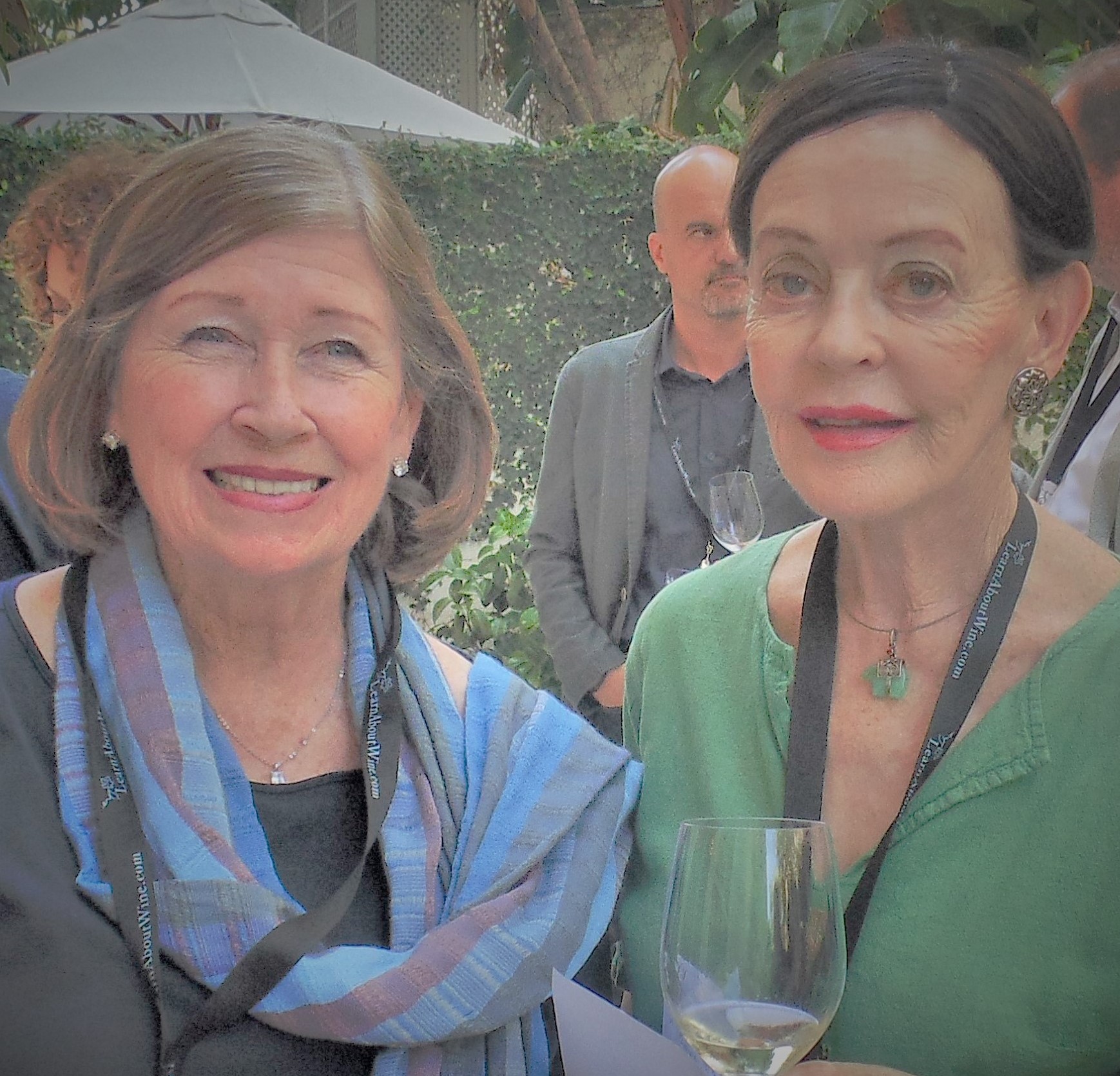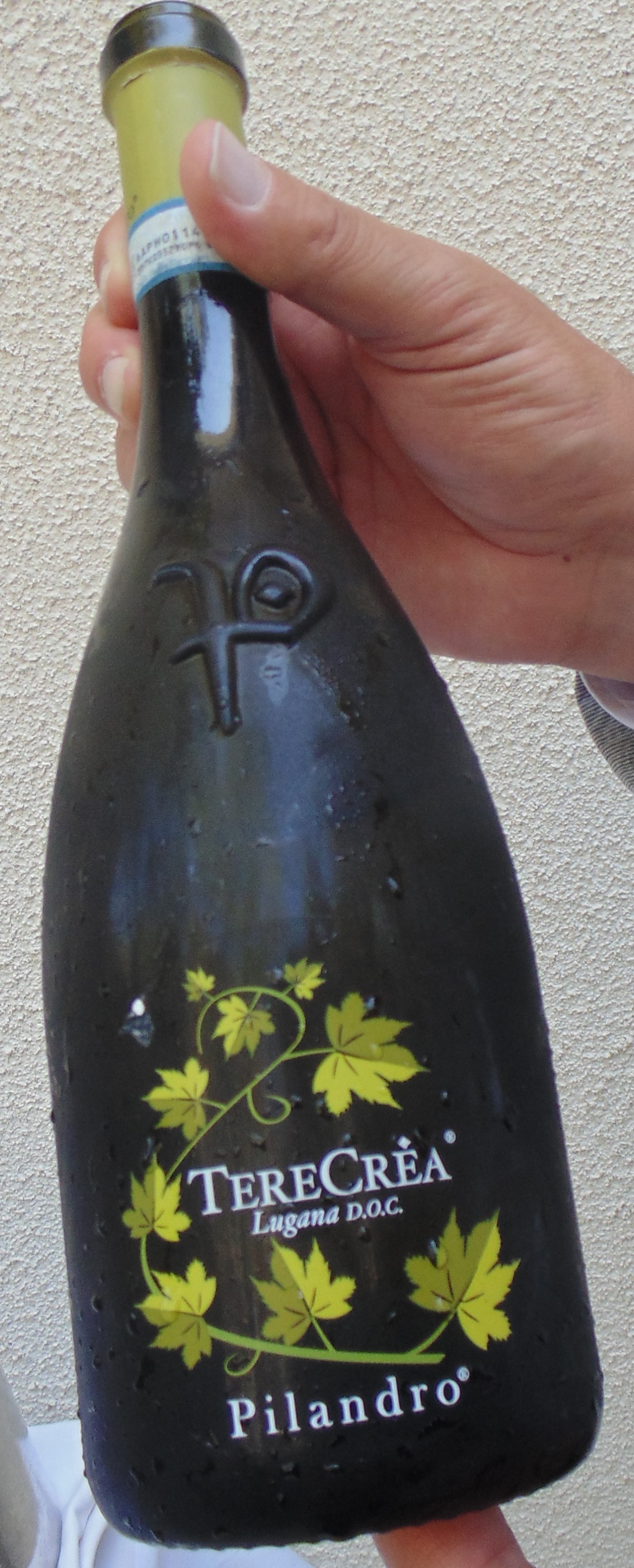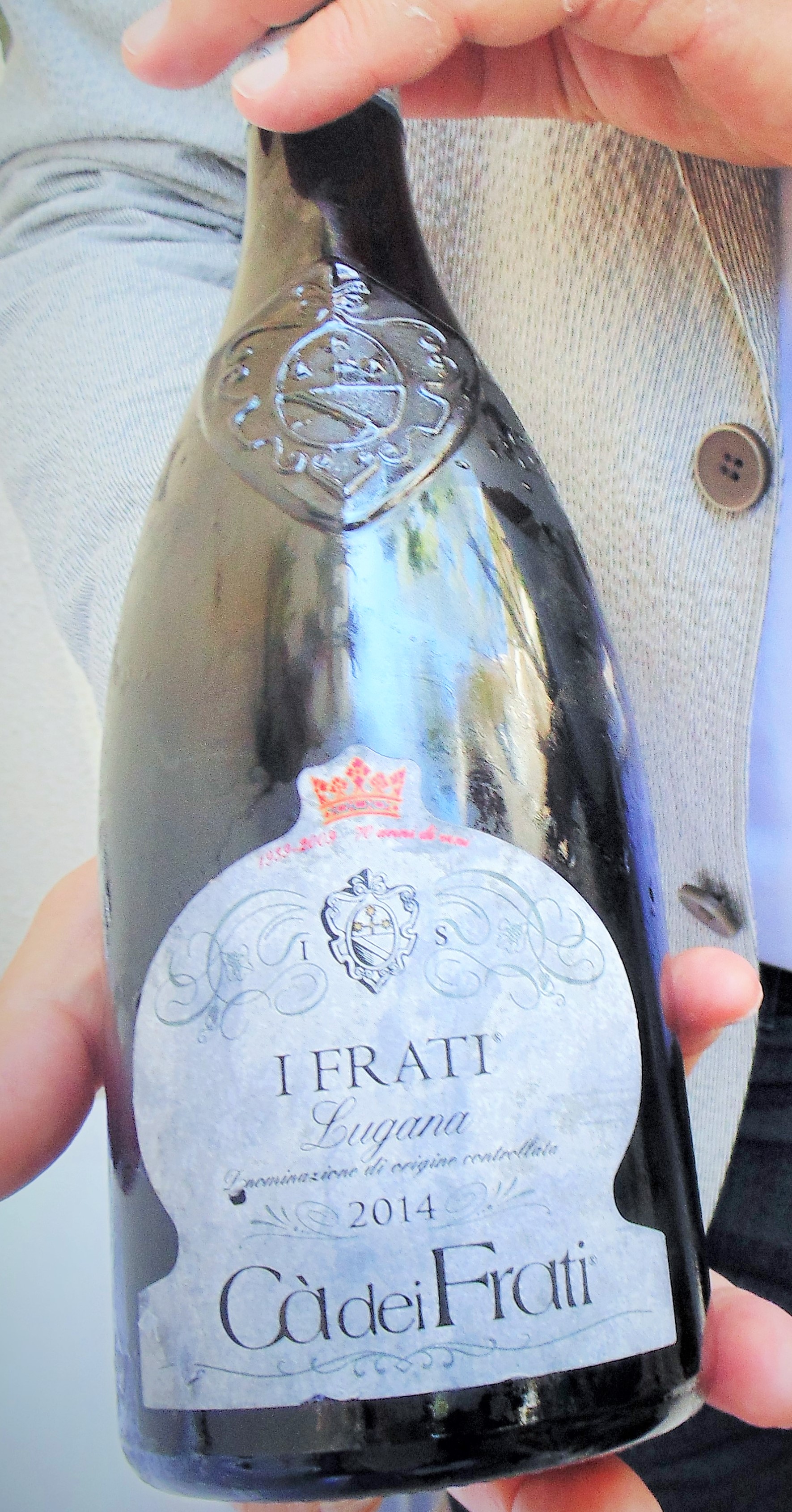 Bonnie Carroll with Barbara Hansen
Everyone agreed the light and clean Lugana wines would be welcomed in California for ideal pairing with favorite dishes enjoyed by locals. The wine is perfect with light plates such as antipasti, salads or seafood, but also works well with pasta, charcuterie or desserts. The presentation was well done by Ian Blackburn, LA Wine.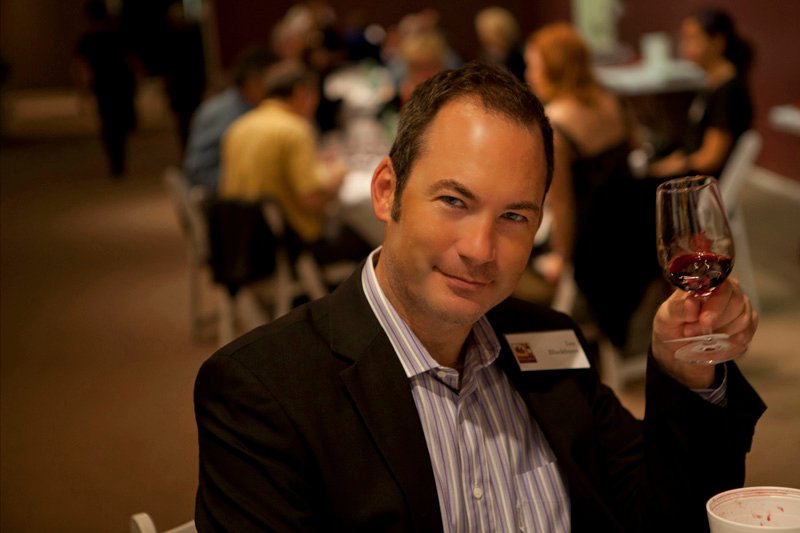 Ian Blackburn, LAWine
Following an informative lunch, paired with the Lugana wines, we shared our farewells with our charming delegation of hosts from Lugana, Italy, who were leaving to catch the next flight to San Francisco to give their presentation to the local wine writers and VIP's in the 'City by the Bay' and then immediately return to Italy.
For Lugana information please visit: www.consorziolugana.it. For LA Wine events visit: www.LAWine.com.
____________________________________________________________
Tristán
Puerto Portals, Local 1, 07181 Calviŕ, Islas Baleares
CAPRICHO, cocktail of the month
Mojitos made with champagne are quite delicious. They are bubbly, bright and refreshing. Perfect for hot summer days and nights.
We recommend:
Mojito Champagne with strawberries
Moët & Chandon Champagne
strawberries
lime
white cane sugar
mint leaves
_____________________________________________________________________
Kohler Food and Wine Experience
KOHLER FOOD & WINE EXPERIENCE
October 22 - 25, 2015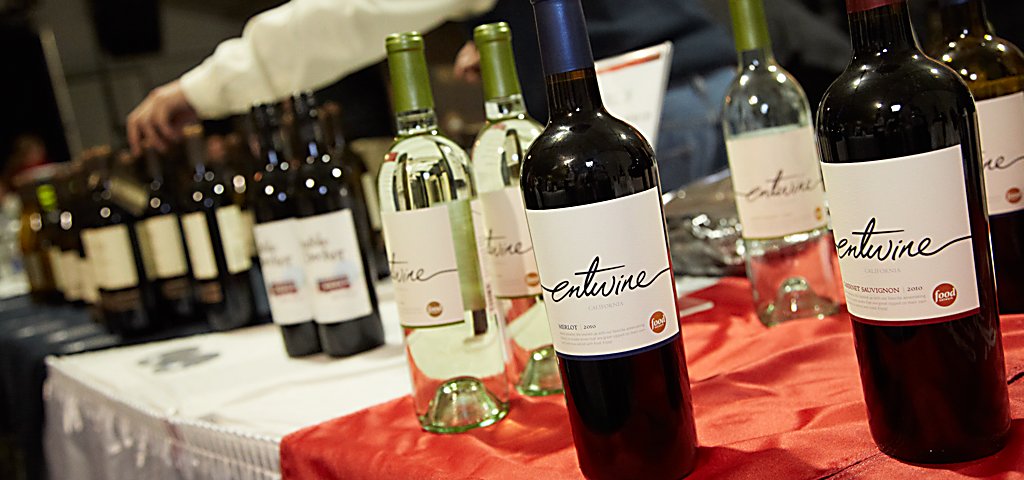 Mark your calendar for the 15th annual Kohler Food & Wine Experience - a four-day extravaganza of food, wine and fun. This interactive culinary event features celebrity chefs, libations specialists, wine experts and epicurean enthusiasts from around the world for dynamic culinary seminars, tastings and signature festivities.
Jacques and Claudine Pepin will make their third appearance together, as Destination Kohler celebrates 15 years of historic culinary education. Unique to Kohler, each Main Stage session provides ticketed guests with samples of the chef-presented recipes prepared on stage. The presenting chef and audience members alike appreciate this interactive platform that encourages conversation, feedback, commentary and questions. Additionally, guests have the opportunity for casual interactions with celebrity and regional presenters during book signings, wine dinners, celebrity chef luncheons and special evening events. Throughout the weekend, guests can enjoy complimentary demonstrations and tastings at various locations throughout the resort such as The Shops at Woodlake, Kohler Design Center and Woodlake Market.
Packages available in July of 2015 and tickets on August 1st. To be the first to hear about our special event news, subscribe to the Destination Kohler Newsletter. 
For more information on the 2015 Kohler Food & Wine Experience, contact us at 855-444-2838 or SpecialEvents@kohler.
___________________________________________________________________
25th Annual
Santa Fe Wine & Chile Fiesta
SEPTEMBER 23 - 27, 2015


For information and tickets
Visit: santafewine&chilifestival.org
________________________________________________________________
Sonoma Spritz Aperitif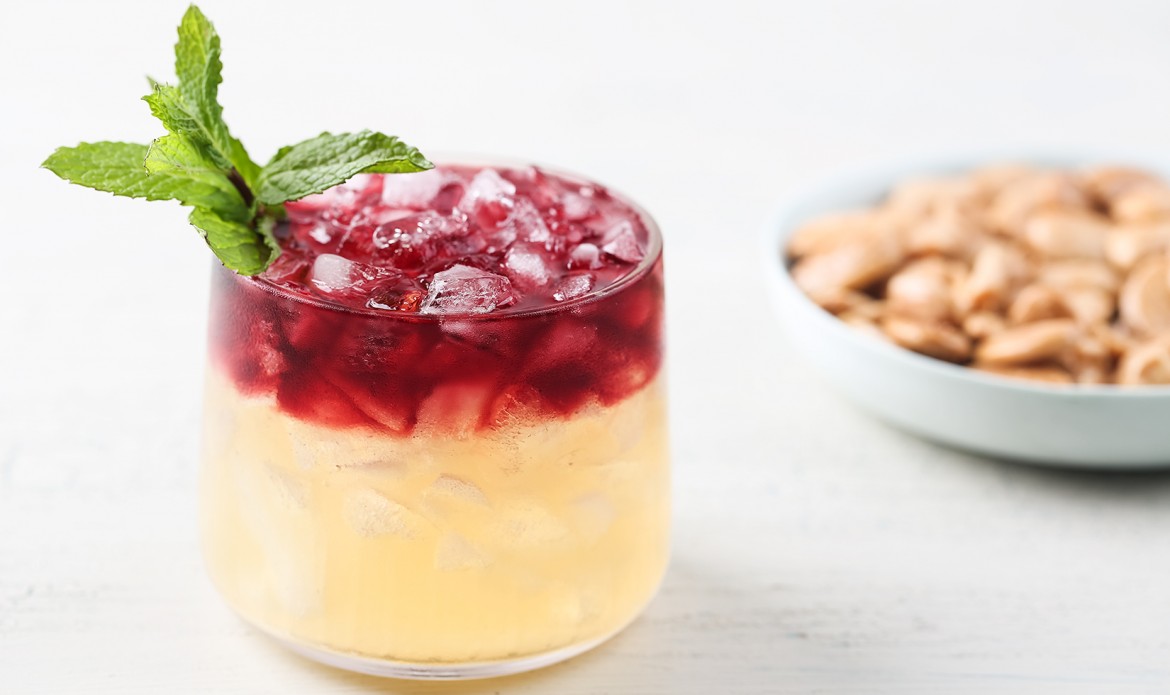 Ingredients:
Recipe:
In a 10-oz. rocks glass, add sugar lump, agave syrup, grapefruit shrub, aperitiva and premium junmai saké. Muddle the ingredients together until the sugar and agave dissolve. Fill the glass with crushed ice, top with Fever Tree Elderflower Tonic Water and stir. Slowly pour the 2011 Jordan Cabernet Sauvignon over a spoon to allow it to "float" atop the drink, creating two distinct layers. Garnish with twist of Meyer lemon and sprig of mint.
From Lisa Mattson, Jordan Winery www.jordanestatewinery.com
_________________________________________________________________
LA is Thirsty for the Upcoming Pinot Wine Festival
Los Angeles welcomes the best of Pinot wines as wineLA is set to host their first annual STARS of Pinot Wine Festival on Wednesday, August 19, 2015 at Sofitel Hotel in Beverly Hills.
Attendees can expect to taste some of the top artisan Pinot based wines from around the world. Wineries include
Hope & Grace, Storm, Talley, Brooks, Russian River Winegrowers and many more. 
Tickets for wineLA's Stars of Pinot Wine 
Festival will include an elegant assortment of hors d'oeuvres and a number of lofty auction items to bid on. Auction items will range from $100 to $2,000. One hundred percent of silent auction proceeds will benefit TJ Martell Foundation, charity 501c3 raising money for Children's Cancer Research.  
STARS of Pinot will begin at 7:00p.m (6pm for the VIP). Advanced tickets may be purchased for $95 per person online or at the door for $125. There are a limited number of VIP 6:00pm admission tickets (includes full dinner buffet and Pinot Noir Panel tasting with noted experts and Masters of Wine) available for $150 per person (advanced ticket sale) or $200 at the door.  
For more information about STARS of Pinot or to purchase tickets, call wineLA at 310-451-7600 or visit www.winela.com or www.starsofpinot.com.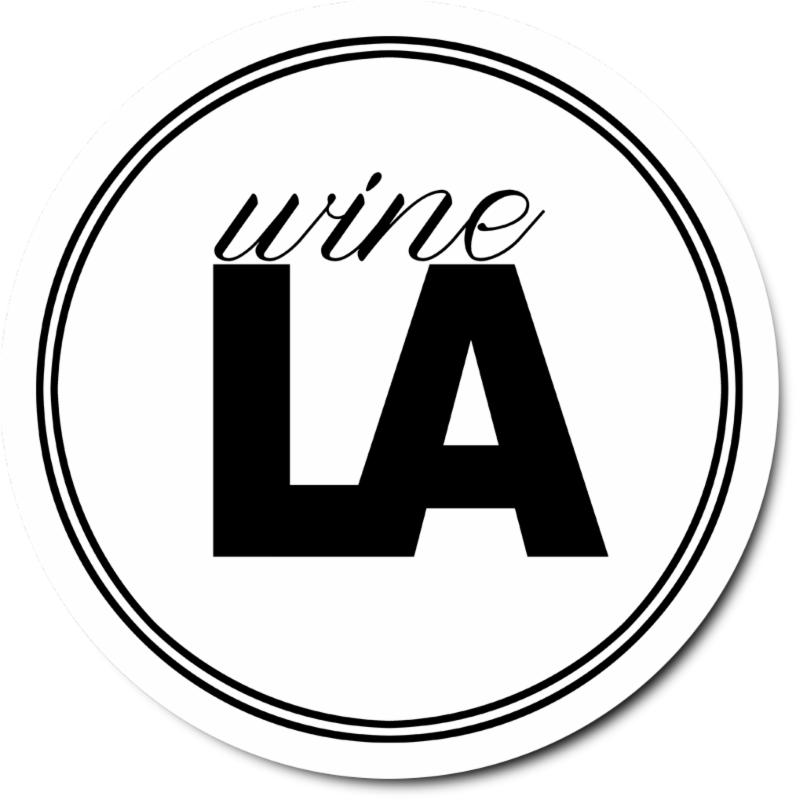 ---