SWISS RAIL TRAVELERS WILL SAMPLE STARBUCKS BEST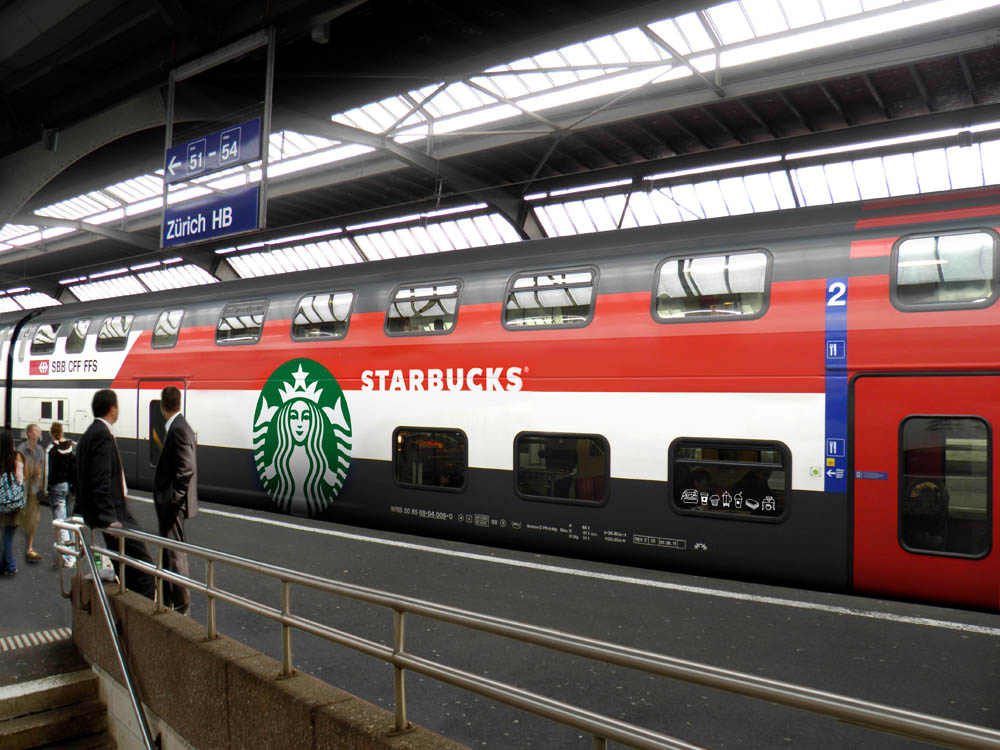 Travelers on their way to Geneva will be delighted to get the news that their favorite US coffee drinks and quick meals can now be savored on Swiss Rail. The national railway company (SBB), is partnering with Starbucks Corporation, a US-based coffee company, to provide travelling Starbucks stores onboard intercity express trains by the first half of 2013. The partnership will first offer Starbucks stores aboard two SBB Intercity trains between St Gallen and Geneva, Switzerland.


Jeannine Pilloud, SBB director of passenger transportation, said, 'Starbucks is a perfect complement for our own range of services. We would hope to attract young guests and business travelers.'

The Starbucks stores on wheels will be adding to the restaurant services the Swiss rail company already provides to its passengers, and hope to expand the facilities and convenience of rail travel. The pilot project includes the redesign of the current onboard bistro and restaurant services of two 'IC 2000' double-decker trains into Starbucks stores. The design for the stores was co-developed by Starbucks and the rail company. The onboard Starbucks stores will be operated by a SBB subsidiary, Elvetino.

Rich Nelsen, the senior vice president for Starbucks EMEA (Europe, Middle-East, Africa') said "Once again Switzerland is leading the way and planning a key role in innovating the Starbucks brand. It is here over ten years ago where we opened our first store in continental Europe, we purchase all of our coffee worldwide through our Lausanne trading centre and our coffee machines come from Switzerland.'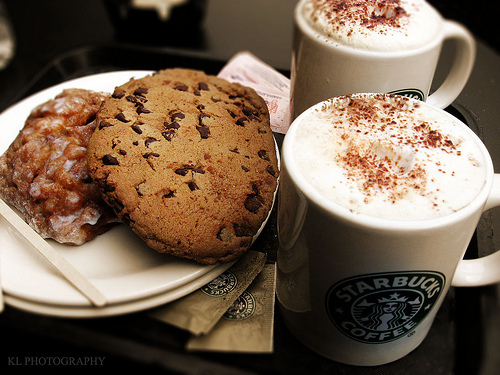 Starbucks Coffee Switzerland opened the first coffeehouse in Switzerland 11 years ago. The location right at Central (downtown Zurich) was also the first Starbucks Coffeehouse in continental Europe. Currently Starbucks operates 50 Coffeehouses, and has maintained close ties to Switzerland for many years. All the high-grade coffee machines used by Starbucks worldwide were developed exclusively for Starbucks and are manufactured by Thermoplan, a company located in Central Switzerland. In addition, the Starbucks Coffee Trading Company, which is in charge of the global coffee purchasing process, is based in Laussane Coffeehouses. For additional information visit: www.myswitzerland.com.
Bonnie Carroll
_________________________________________________________________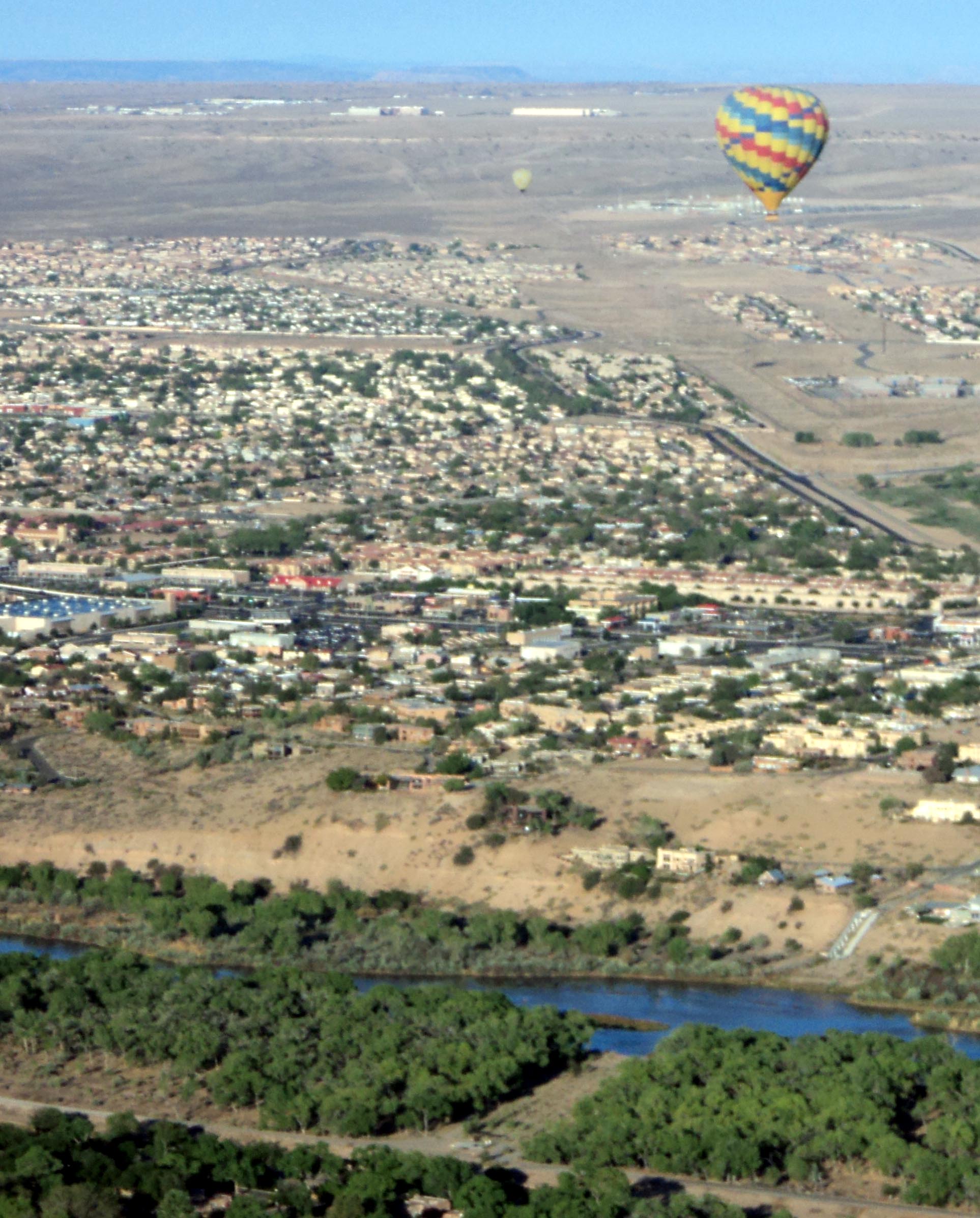 RAINBOW RYDERS IN THE SKY OVER ALBUQUERQUE                                                                          
By Bonnie Carroll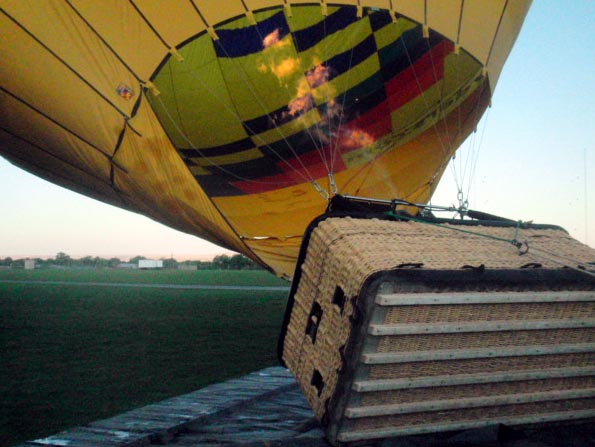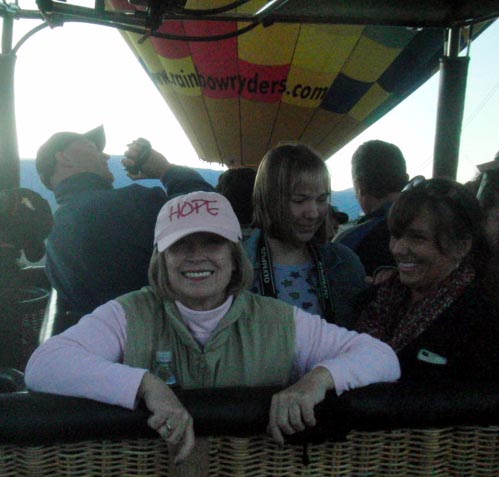 The first successful hot air balloon flight took place November 27, 1783 with the approval of King Louis XV*of France and lasted ten minutes.  Ever since people have expressed curiosity or a secret wish to experience air ballooning. My first flight in Albuquerque was long-awaited and everyone in the balloon basket with me was on their premiere journey in the realm of air ballooning.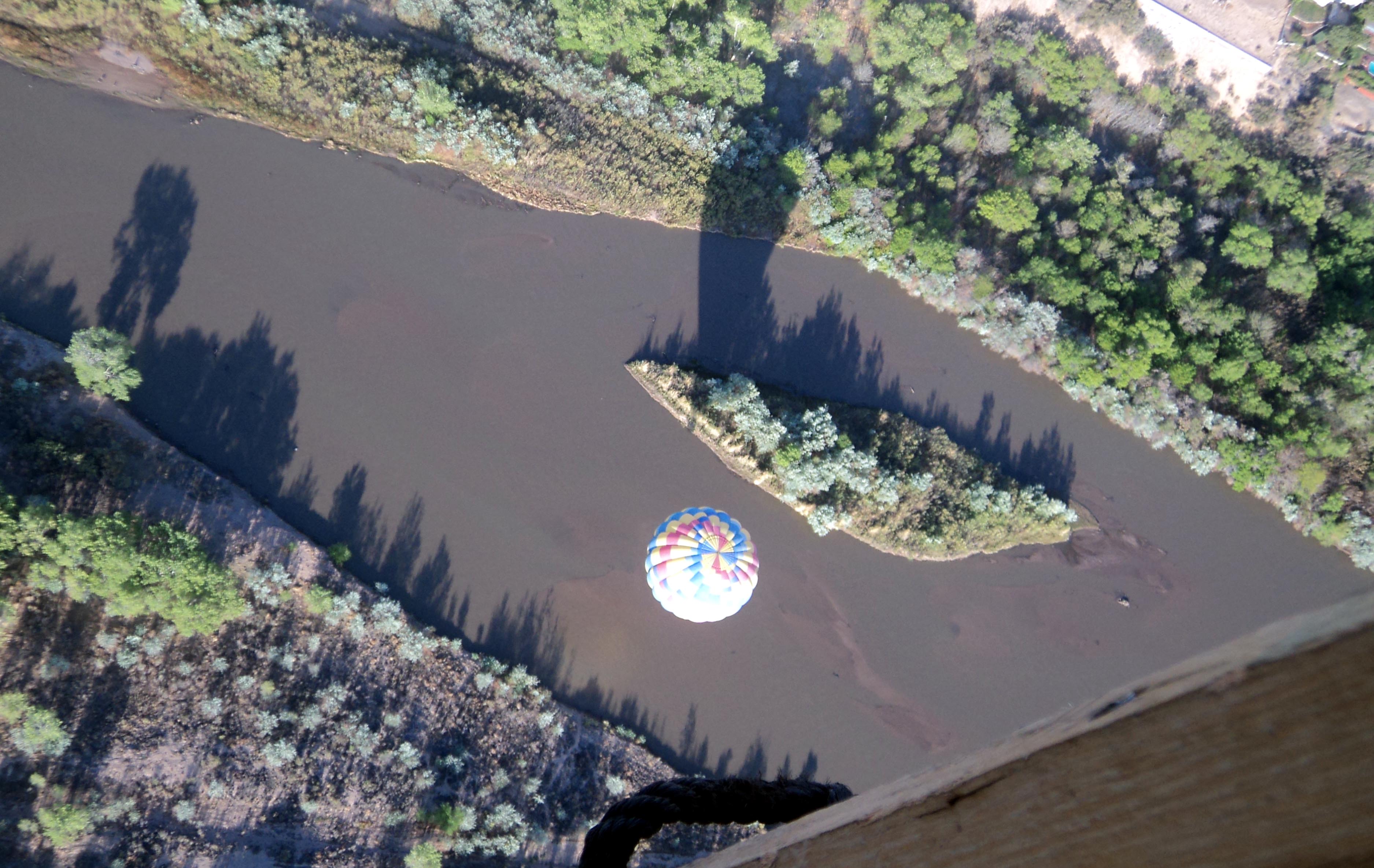 All riders must arrive at the crack of dawn to the balloon start site, where the hard working crew unpacked and set-up the equipment to blow up the huge balloon for lift off before sunset. Suddenly, the big rainbow balloons are full, everyone has climbed into the basket and slowly but surely the group becomes air borne.
Most people agree there is a special quite to be experienced during the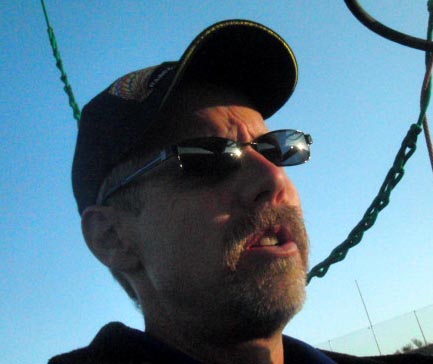 flight – the only sound is the occasional hissing of additional air being pumped into the balloon to keep it rising above the earth below. The view of the sun rising behind the mountains and glistening on the downtown Albuquerque buildings is amazing, as was learning from our pilot Troy Bradley to look for large expanses of green that had been designated by the Government of New Mexico as farm land, and the history of the Anderson-Abruzzo International Balloon Museum, with stories about the people who originated this sport in New Mexico.
The beautiful blue line of the Rio Grande River, with a backdrop of puffy white clouds is like looking at a dream. Peeping down on the beautiful estates and the country club is an exciting bird's eye view of the Albuquerque life below. Pilot Troy Bradley is from a family of balloonists. "I flew my first solo when I was fourteen years old and never stopped," he said. It's easy to see how people get hooked on the experience of floating above the earth in peaceful bliss.
A landing can be a perfect drop, or sometimes the wind plays tricks and the basket goes over, but I think crawling out of the side of the basket is much easier than climbing up and hauling yourself over the top when it is upright. Whatever is going on the crew exudes confidence and handles it all with ease.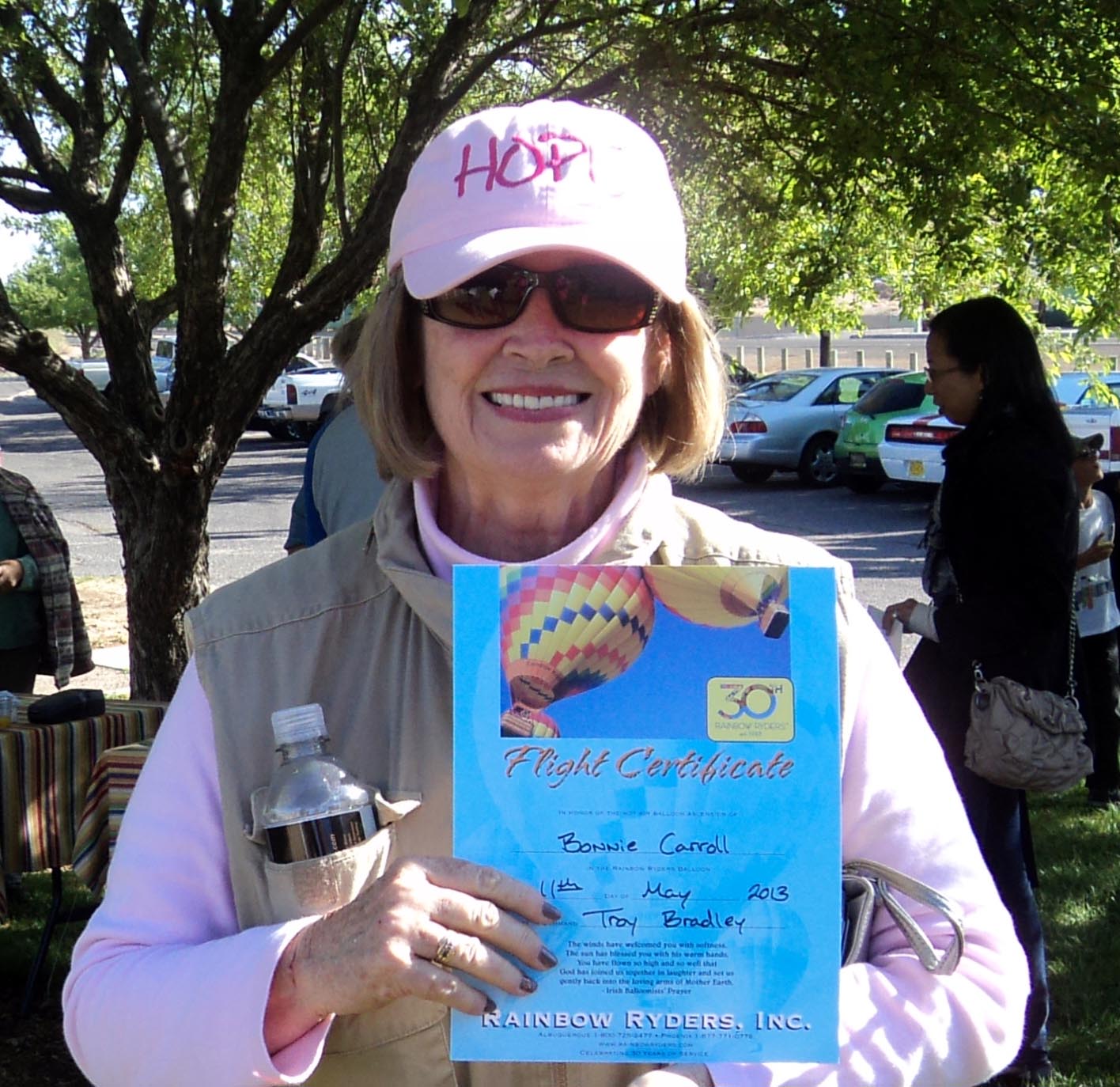 Once everyone disembarks the crew pack up all the equipment to be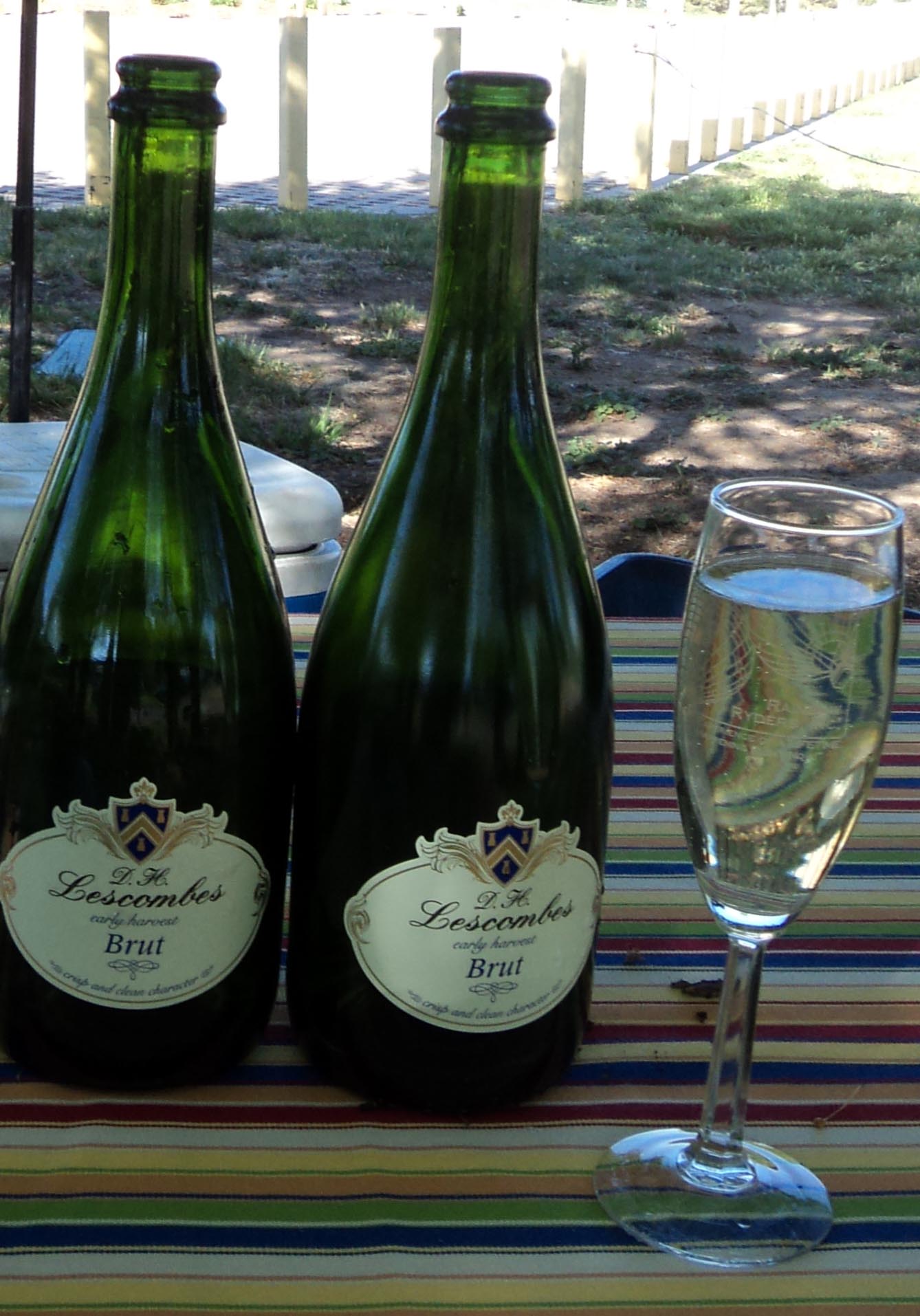 returned to the Rainbow Ryders headquarters, while the flyers are taken to a beautiful park where they are presented with a flight certificate, along with champagne and light breakfast faire. The champagne served at the ceremony was from D.H. Lescombes by St. Clair Winery, one of the best wineries in Albuquerque. The champagne toast is in honor each flyer and to remember the first flight completed in France by the command of King Louis XVI on September 21, 1783.
Air ballooning is like a little taste of heaven. I will gladly duplicate this experience again soon, and I recommend Rainbow Ryders, now in their 30th year, to everyone planning a trip to Albuquerque. For museum information visit www.balloonmuseum.com and for balloon ride information visit www.rainbowryders.com www.stclairwinery.com.
 ___________________________________________________________________
RADICI DEL SUD FESTIVAL 2013 IN PUGLIA ITALY
Fine Wine, Food & Fun in the Sun
By Bonnie Carroll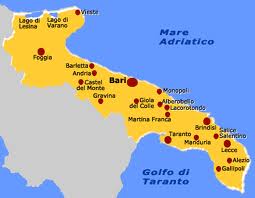 Located in the 'heel' of Italy's boot, Puglia is a dream for visitors who enjoy miles of endless beautiful beaches, and warm summer Mediterranean days. It offers an abundance of olive trees and a landscape where the focus is washed 'trulli' buildings, in a place that seems untouched by time, but provides 70% of all the olives grown in Italy.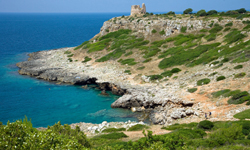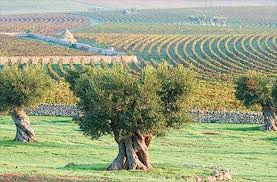 Having a reputation as a poor region throughout history, there has been a new sustained strength in steel, manufacturing and high-tech industries. Both Bari and Brindisi can be visited through economical flights from Puglia, which has helped their economy. This area continues to supply the majority of Italy's pasta, fresh fruit, grapevines and wine.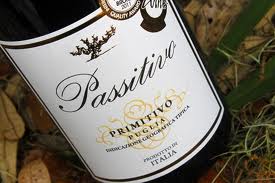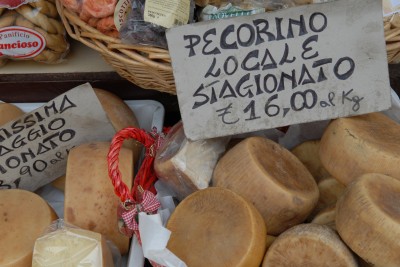 It is currently considered the heart of Italian wine production, where a hot and flat landscape where sea breezes blow and seem to be the perfect environment for grape production in overflowing vineyards. The focus is on quality wine, and the wines in this region have become renowned, are they are successfully competing on the world stage.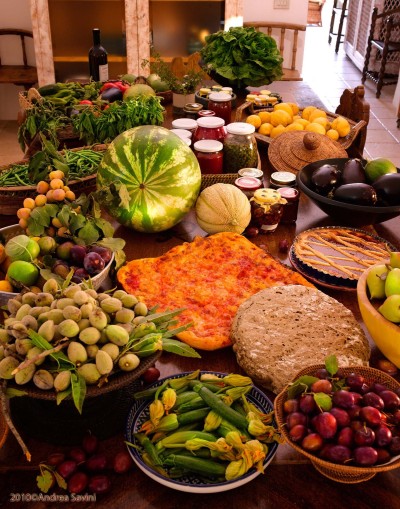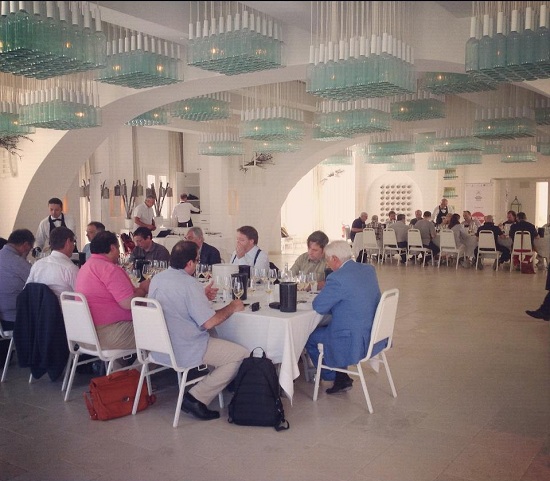 June 2013 marked an extraordinary wine event Radici Del Sud, a festival founded in 2005. This is considered the most prestigious of International wine events promoting the wines from Southern Italy. The judging includes entries from Apulia, Calabria, Sicily, Basilicata and Campania, which is done by a panel of talented wine experts.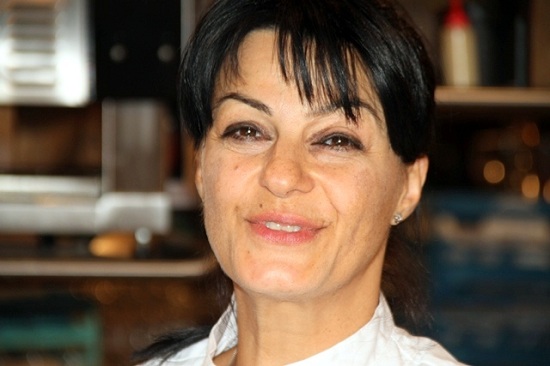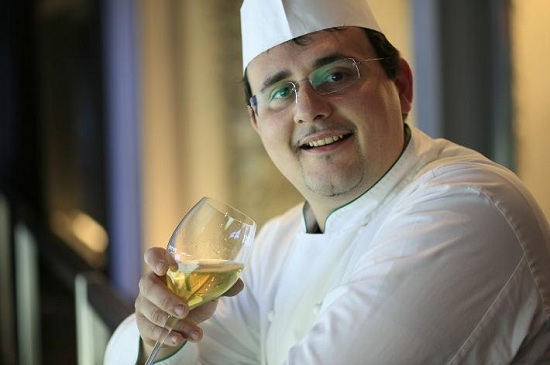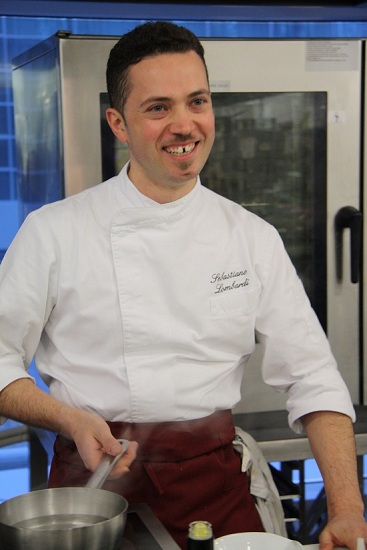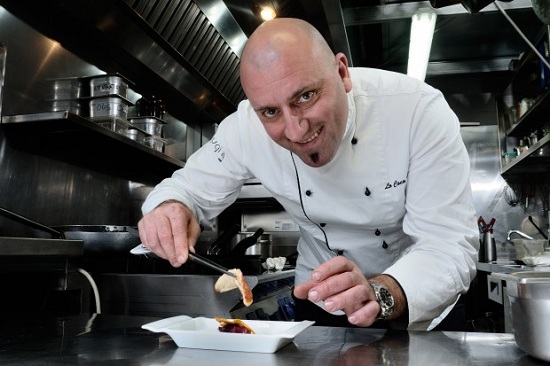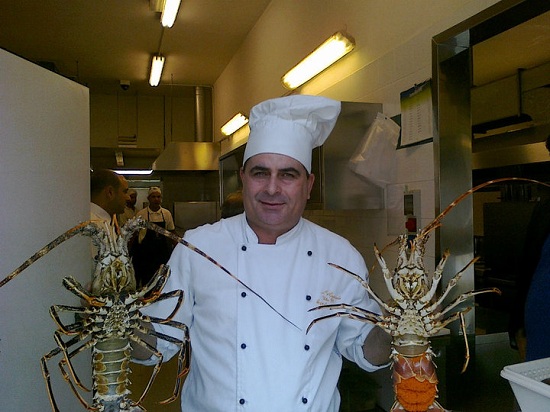 At Radici Del Sud from June 5 through 10 it was all about the fine wines in this Italian region, but also featured outstanding local food products prepared by star chefs. The final dinner was a refined gourmet event, with food preparations being done by award winning Puglia chefs. They include Chef Teresa Buongiormo, Gia sotto l'arco, Corovigno/FR; Paolo Barrole, Restaurant Marenna, Saibo Serpeci/AV; Agostino Billotta, l;approdo Restaurant; Sebastiano Lombardi, Vibo Valentia and Chef Tony Lo Coco, Restaurant Cielo del Resort La Sommeta, Ostuni/BR. For additional information visit: www.radiciwines.com, www.turiscalabria.it.     ______________________________________________________________
What Makes Us Different - Casamigos Tequila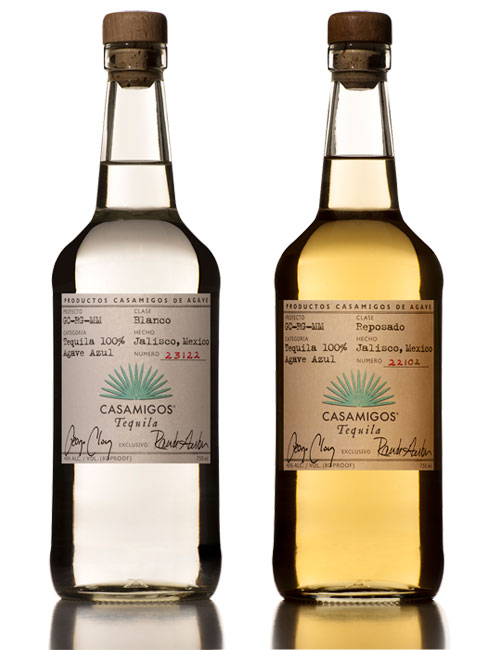 Like George Clooney, Casamigos Reposado Tequila is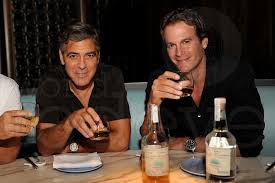 understated and refined. it's slightly delicate quality makes it a tequila that should be sipped neat or over the rocks, but it's really too subtle and delicate to mix with. Clooney and his partner Randy Gerber have kept the price in line with Avion, making it an exceptional tequila for people who want to sip and not experience any unpleasant effects sometimes felt from more aggressive tequilas.  Casamigos Reposado began a major rollout earlier this year and is available at BevMo in California and Arizona, Nevada and Texas..
SLOW-COOKING: CR agave piñas are cooked in traditional stone ovens for 72 hours, as opposed to the seven hours used by many other tequilas.    PROPRIETARY YEAST: Our Master Distiller uses a proprietary yeast blend to ensure the most refined tequila, while other tequilas use commercial yeast.USE OF BAGASSE: We use the bagasse from our agaves, which results in a deep, rich flavor, and produces a tequila that is smooth with no burn. EXTRA SLOW FERMENTATION: The unique flavor and profile of Casamigos comes from our extra-slow fermentation, which takes 80 hours to complete and is double the industry standard. www.casamigosreposadotequila.com.____________________________________
Wines of South Africa Announces Collaboration with NYC-Based Artist Seth Indigo Carnes And Interactive Vacation Giveaway on Facebook

Wines of South Africa (WOSA) is currently hosting the first ever "WOSA Poetics" contest on its Facebook page, running until September 30, 2013. This exciting new visual poetry contest, open to US residents, will see the best entry win a chance to win a 10-day trip for two to South Africa.
WOSA invited NYC-based artist Seth Indigo Carnes to the country's winelands and catalog his experiences through photographs. He then took these photos and merged them with his own poetic texts, using his recently created Poetics iPhone app.  This unique style of visual poetry, called poetics, is the basis for the contest.
"My trip to South Africa was an incredible experience. The people I met, sites I visited and the natural beauty of the country greatly inspired the resulting works for this collaboration with Wines of South Africa" said Carnes.
To enter the contest participants should visit WOSA's Facebook page. Here they can view Carnes' visual poetry and create their own by re-arranging the texts on top of photos from his recent visit. Twice each month three new photos will be posted to WoSA's Facebook page and entrants can submit multiple versions of each one. At the end of the contest, Carnes will choose the most inspired poetic as the winner of the 10-day trip.
"The winelands of South Africa have so much to offer; producing premium quality wines in some of the world's most beautiful, biodiverse winelands. Through this collaboration and fun, interactive contest to we're able to share the beauty and spirit of South Africa's winelands" said Wines of South Africa Market Manager, Annette Badenhorst. 
Entries must be received by September 30, 2013 11:59pm ET to be considered for the contest. 
More information can be found at www.wosapoetics.com
About Wines Of South Africa
Wines of South Africa (WOSA) is a fully inclusive body, representing all South African producers of wine who export their products. WOSA, which was established in its current form in 1999, has over 500 exporters on its database, comprising all the major South African wine exporters.
 
About the Artist
Born in California, Seth Indigo Carnes is a media artist living and working on expressive art and photography in New York City.  Seth uses imagery and words to create a living experience with a goal of inviting participation and immersion. Past exhibitions include P.S. 1 MOMA, The Chicago Museum of Contemporary Art, White Box (NY), Emily Harvey Foundation (NYC), Witzenhausen Gallery (NY), Lund 2014 (Sweden), and The Drop (NYC).
 
About The Poetics App

Currently in development, the Poetics iPhone app allows users to create and share interactive visual poems that merge text and imagery. Users can take a picture, then overlay text to create their own unique expressions. More information on the app is available here: http://www.poetics.me/
 ______________________________________________________________________
 
Steaz Iced Green Tea Sorbet
An Invigorating Frozen Treat for Healthy Adults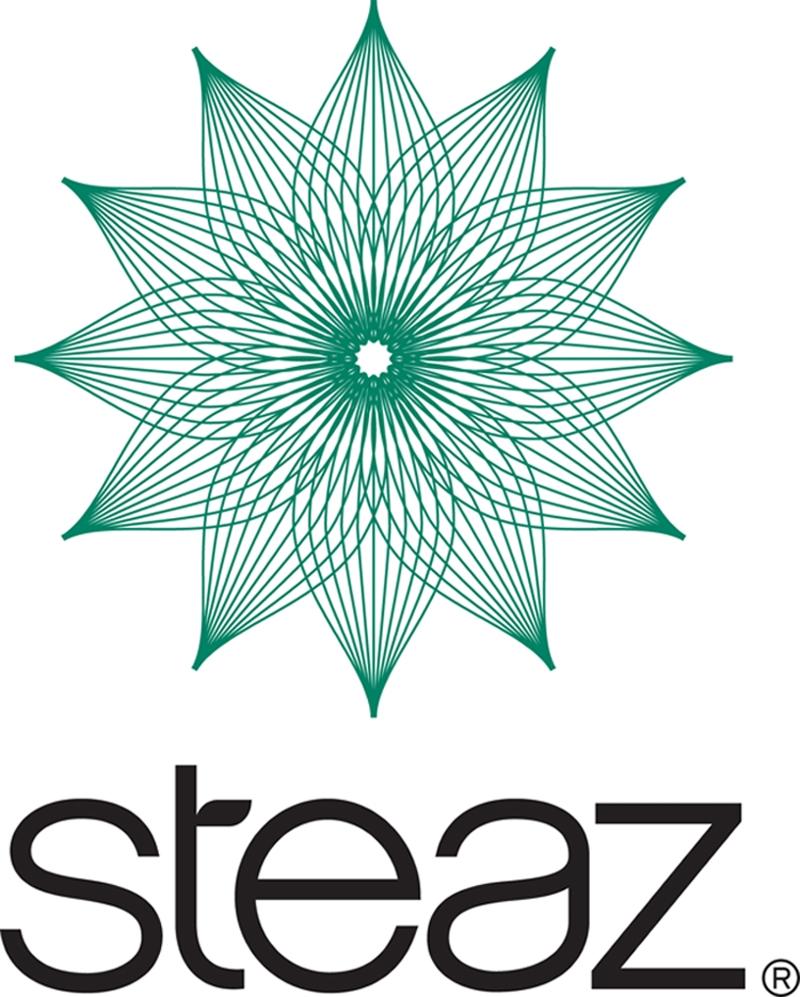 Cool down on sweltering summer days with a light and refreshing scoop of Steaz Iced Green Tea Sorbet.  The recipe is effortless to make and invigorating on the taste buds; making it the ideal dessert for any summer shindig.  Simply pour your favorite flavor of Steaz Iced Green Tea into a chilled ice-cream maker, freeze according to manufacturer's instructions, and store in a freezer-safe container.  To top it off, Steaz Iced Green Tea is available in both zero calorie and organic, making this satisfying frozen treat 0 or 80 calories! 
Steaz Organic Iced Green Tea starts with certified organic and fair trade green tea sourced from around the world- then brewed with the most flavorful fruits that are rich in antioxidants and finished with a hint of organic cane sugar.  Organic Iced Green Tea Flavors: Blueberry Pomegranate Açai, Peach, Super Fruit, Lime Pomegranate, Mint, Unsweetened Lemon, Half & Half (Green Tea & Lemonade), and Green Tea with Coconut Water. 
Steaz Zero Calorie Iced Tea starts off the same, but this time the tea is sweetened with 100% natural Stevia.  Zero Calorie Flavors: Half & Half (Green Tea & Lemonade), Raspberry, Peach Mango, and Citrus. 
_________________________________________________________________ 
CHOICE for Gourmet Tea Breaks
Summer tea breaks are more delightful with these great organic teas from Choice. Two amazing flavors include Moroccan Mint, a lovely green tea that is perfect with cucumber sandwiches for an afternoon snack. Also, the organic Mango Ceylon with luscious vanilla is sweet and renewing for any tea time refresher.
Moroccan Mint Green Tea
Blended from carefully selected organic green teas and the spearmint favored in North Africa. It is a vitalizing refreshment in the Saharan heat and has only half the caffeine of other green teas. Available in a variety of size options, including 150 ct. bulk boxes.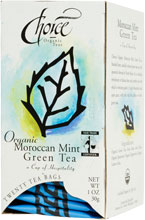 Ingredients
Organic Green Teas*, Organic Spearmint*, Organic Peppermint, Organic Lemon Grass  *Fair Trade Certified™
Organic Mango Ceylon
Smooth, organic black Ceylon tea is flavored with the essence of mango and enriched with the undertones of organic Sumatra vanilla. A delightful tea to serve on ice. Available in a variety of size options, including 150 ct. bulk boxes.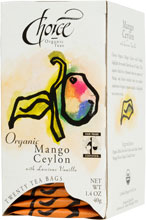 Ingredients
Organic Black Teas, Natural Mango Flavor, Organic Vanilla Extract  *Fair Trade Certified™
.
---