SIPS   .   .   .

MARGERUM WINES INTERNATIONAL GRENACHE WEEKEND
Perfect Al Fresco Tasting for Santa Barbara Gourmands
by Bonnie Carroll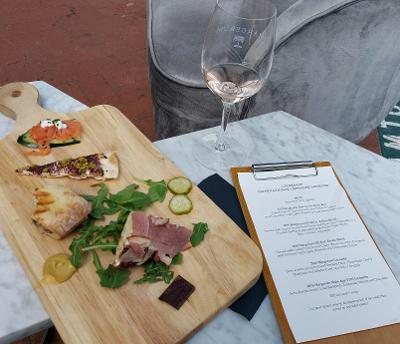 2019 Margerum Riviera Grenache Rose' with Salmon Hors d'oeuvre
Among the many Santa Barbara area winemakers striving to reinvent themselves with a huge outdoor presence in California is Margerum Wines, and  Doug, Hugh and Marni Margerum hosted a unique International Grenache weekend Celebration in September where guests reveled in warm weather and  outdoor comfort at its best while savoring gourmet bites and sips of Margerum fine wines. Each guest sampled 2 oz. pours of five wines to accompany prepared unique small bites served attractively on a wooden platter for $35.
Guests Enjoying Grenache Celebration
Wines sampled included 2019 Margerum Riviera Grenache Rose' with 55 degrees gold Label Smoked Salmon over cucumber with creme fraiche' and chives; 2018 Margerum M5 White, Rhone Blend served with Laura Chenel goat Cheese and Black Olive Tapenade on toast flatbread garnished with Pacific Pickle Works spicy pickles asparagus; 2018 Margerum M5 red, Rhone Blend with Grilled Cheese and crispy bacon on a bed of Arugula with Edmond Fallot Dijon Mustard and Homemade Pickles ; 2018 Margerum Grenache served with open faced smoked duck, homemade cherry mustards and ciabatta toast on arugula; 2018 Margerum Mute-Age VDN Grenache with twenty-four blackbirds Tanzanian bittersweet chocolate.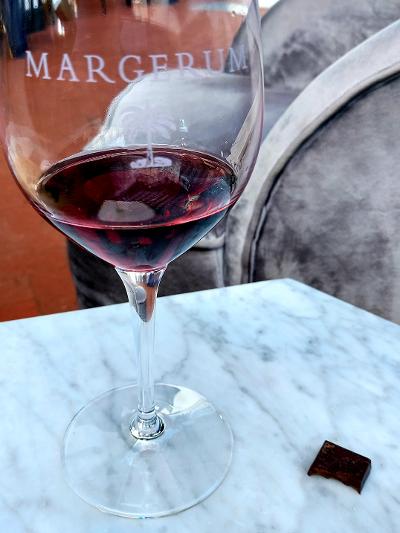 2018 Margerum MUTE-AGE VDN Grenache
MUTE-AGE is a play on words as this wine has been silently baking and aging in 34 liter demi-johns on the Margerum Wine Company roof for the last two years, it is commonly referred to as a VDN or Vin Doux Natural. It's naturally sweet wine obtained by mutage during alcoholic fermentation, they add barrel Brandy during fermentation to stop its fermentation to keep residual and fruity sugar, while increasing the tannin extraction. This is a wine that is made from distant memories when Doug was serving wine to his restaurant clients. It was a perfect pair with their flourless chocolate torte.
The bite recipes for the Grenache celebration were outstanding and included some delicious food combinations with outstanding flavors featuring local products that gave the entire paring an ideal taste sensation with the five wines being served. I also had my first taste of Margerum Cafe White which is a delightfully light white wine that I loved and highly recommend for home enjoyment.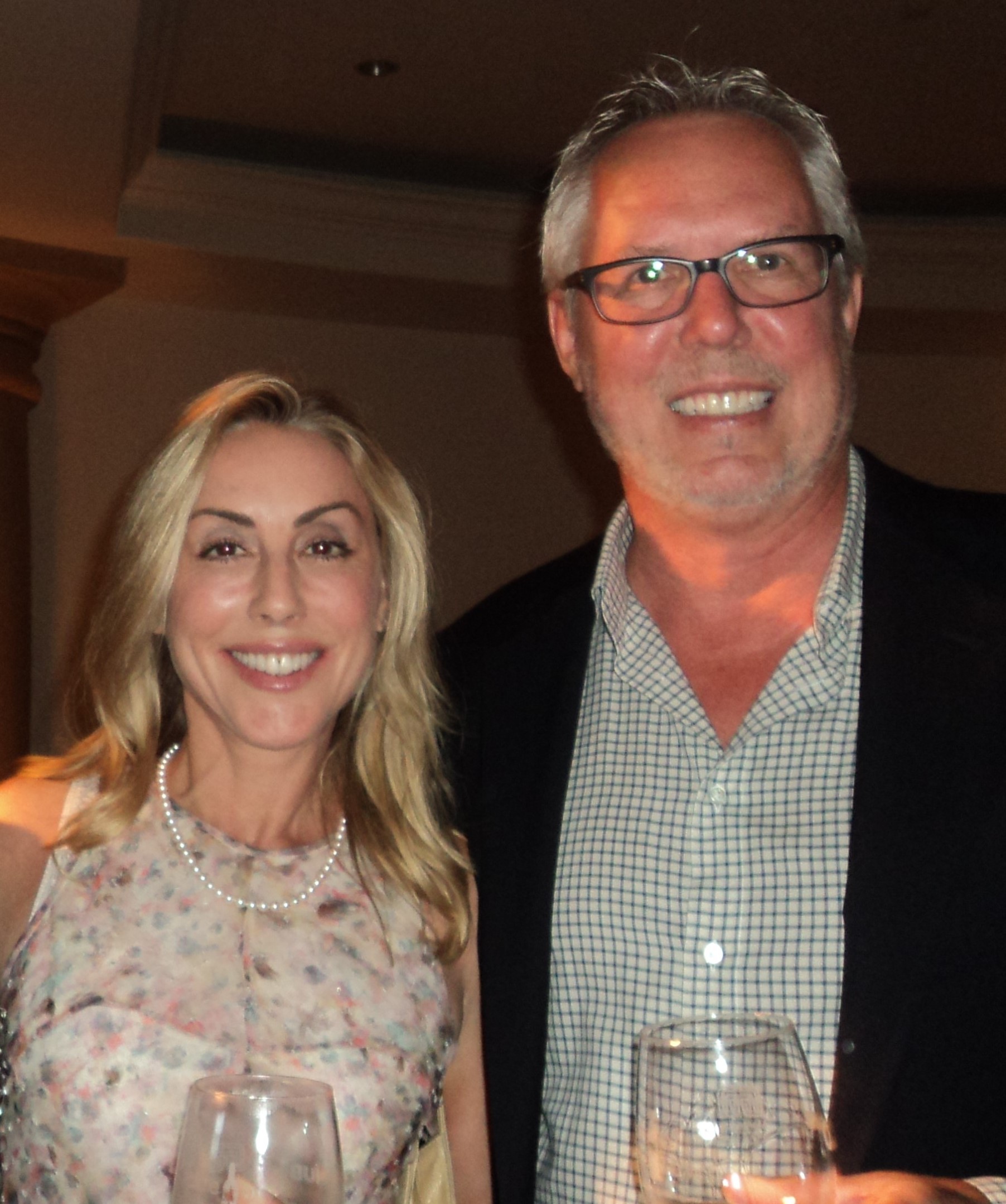 Doug and Marni Margerum
It was exciting to see so many guests enjoying the lovely outdoor seating area, and listening to positive comments from nearby attendees on the excellent quality of the wines and bites in the celebration menu. Personally, dining al fresco over delicious small bites with fine wine is my experience of choice, and everyone in attendance seemed to agree with me and with Doug Margerum who said "I began doing this small bites with wine tasting at a young age in France, and think it is a wonderful way to experience the best in food and wine."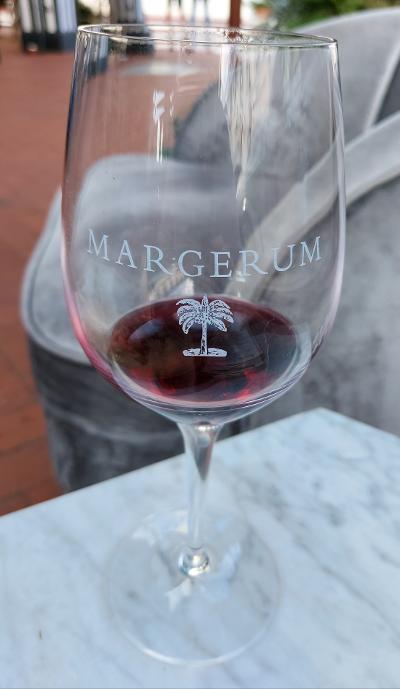 Margerum Granache
Happy for Doug, Marni, Hugh and the entire Margerum family that things are coming back to what is now being called 'the new normal' and so grateful to the talented staff at Margerum who are always so welcoming. Cheers! to a successful 2021! For information on upcoming tastings and events visit: www.margerumwines.com
__________________________________________________________________
COUNTLESS FAMILY WINERIES BURNED IN NAPA VALLEY
September 28, 2020
The Chateau Boswell Winery, one of the few privately owned family wineries remaining in California's Napa Valley, was destroyed on Sunday night as the Glass fire swept through the property.
Located in St. Helena, the Chateau Boswell Winery was established in 1979, and is one of dozens of wineries that dot the famed Silverado Trail. The Glass fire has burned at least 11,000 acres, and KPIX reports that three other wineries — Reverie Winery, Viader Winery, and Davis Estates — are being threatened by flames. A boutique inn and several other buildings have also been destroyed in St. Helena.
Two new fast-moving fires, the Boysen fire and Shady fire, started burning on Sunday night, and are being fueled by high winds. The fires have forced at least 35,000 people to evacuate from Napa and Sonoma counties. Catherine Garcia
___________________________________________________________________
PEPSI LAUNCHING DRIFTWELL SLEEP DRINK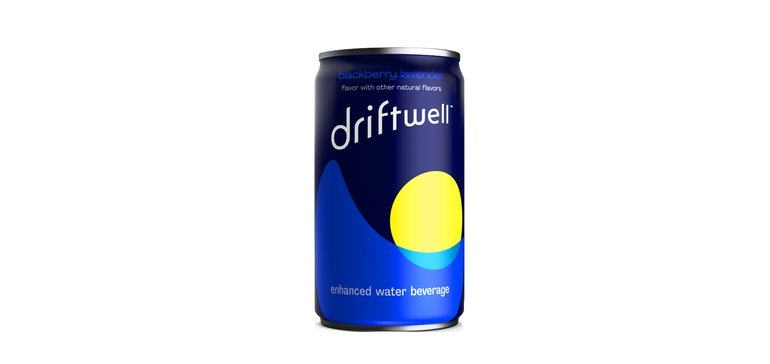 PepsiCo is launching a functional water called Driftwell aimed at combating stress and inducing relaxation, according to an emailed release. The enhanced water contains 200 grams of L-theanine, an amino acid found in tea and some herbal mushrooms, and 10% of the daily value of magnesium.
Driftwell, which comes in blackberry lavender flavor, will be available through e-commerce sites beginning in December before it appears on grocery store shelves in the first quarter of 2021. 
Soda consumption has declined for years as consumers turn away from the sugary drinks, prompting beverage manufacturers to innovate and expand into other beverages like tea and carbonated water. Analysts have predicted that major growth in beverages will come through functional offerings.
---