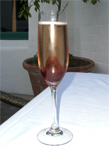 JULY COCKTAIL OF THE MONTH

The Wild Hibiscus 
From the Wine Cask Restaurant & Bar
Santa Barbara, California
1 edible candied hibiscus flower
1 oz. hibiscus juice
Top off with champagne of choice
---
FOURTH OF JULY COCKTAILS FROM VAN GOGH
Celebrate Fourth of July with Red, White and Blue Cocktails
from Van Gogh Vodka

Pomegranate Sparkler
2 ounces Van Gogh Pomegranate Vodka
1 ounce Pomegranate Liqueur or Pomegranate Juice
1 ounce Lemon-Lime Soda

Vodka Colada
1 ounce Van Gogh Pineapple Vodka
1/2 ounce Van Gogh Coconut Vodka
1 ounce Pineapple Juice
1 ounce Cream
Blend with ice and serve frozen. Garnish with a sparkler skewered with cherries. Light sparkler just before serving.

Blueberry Citrus Twist
1 1/2 ounces Van Gogh Acai-Blueberry Vodka
1 ounce Blue Curacao
2 ounces Lemonade
Garnish with a skewer of fresh blueberries.
---
MAMMOTH MOUNTAIN FOOD & WINE FESTIVAL
For food, music and fun join us at the 2008 Mammoth Food & Wine Festival from August 15th though the 17th. Buy your tickets now at
www.mammothmountain.com/mammoth_festival/index.cfm
---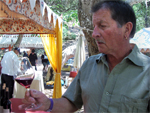 SANTA BARBARA
NATURAL HISTORY MUSEUM
21st Annual WINE FESTIVAL
The 21st Annual Santa Barbara Wine Festival was a tremendous success, and included participation from the following area vintners and food providers. Held on the grounds of the Santa Barbara Natural History Museum, the event also offered visitors and patrons an opportunity to visit the latest exhibits, while savoring wines from renowned California vintners and delicious tidbits from local food purveyers. Proceeds from the event support the ongoing museum projects.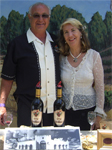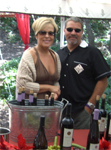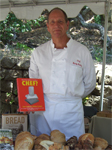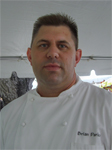 Alexander and Wayne

Alma Rosa Winery & Vineyards

Andrew Murray Vineyards

Anglim Winery

Arthur Earl

Artiste

Au Bon Climat Winery

Babcock Winery & Vineyards

Beckmen Vineyards, Brander Vineyard Byron

Calcareous Vineyard

Cambria

Carr Vineyards and Winery

Cass Vineyards and Winery

Chateau Margene

CORE

Cottonwood Canyon Vineyard -Winery

Demetria

Di Paolo Vineyards

Donati Family Vineyard

Eagle Castle Winery

Edward Cellers Vineyards & Wines

Fiddlehead Cellars

Flying Goat Cellars

Foxen

Guy Riedel Wines

Herzog Cellars

Huber Cellars

Hunt Cellars

Midlife Crisis Winery

Millesime Cellars

Opolo Vineyard

Oreana

Palmina Vineyards & Winery 

Presidio

Prodigal Wines

Qupé

Rancho Sisquoc Winery

RN Estate Vineyard

Scott Cellars

Stolpman Vineyards Vineyard Sylvester Vineyards and Winery

Tablas Creek Vineyard

Tantara Winery

Tolosa

Westerly Vineyard, IO Vinyard, Kalyra, La Via Vinyards, Lucas & Lewellen Vinyards, Melville Viny6ards, Michael Grace Wines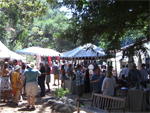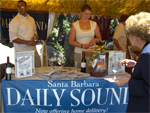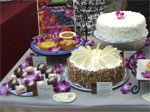 Food presentations were provided by:
A piece of cake

Bella Dolce Bakery

Coast at the Canary Hotel

C'est Cheese

Cheesepies

D'Angelo's Bakery

Destination Wine Country Magazine

Grill Classic Catering

Jake's Cottage Café

La Mousse

Lazy Acres Catering

Micheal's Catering

Pierre Lafond Bistro

Santa Barbara BBQ

Santa Barbara Chocolate Fountain

Santa Barbara Olive Company

Savoy Truffle

SBCC School of Culinary Arts

Village Modern Food

The Berry Man
Press sponsors for the Wine Festival included: The Santa Barbara Daily Sound, and Coastal Woman Magazine.
---