SIPS   .   .   .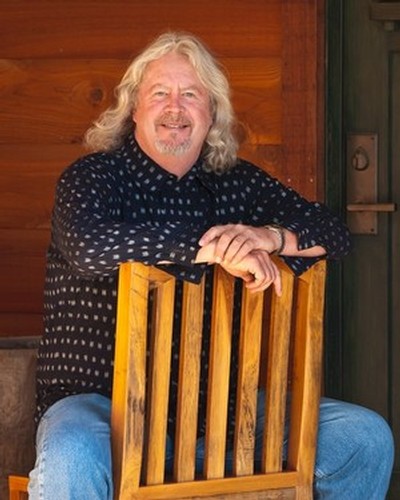 Jim Clendenen, Au Bon Climat Winery
Santa Barbara Community Shocked and Heartbroken over Death of Wine Icon Jim Clendenen at 68.
By Bonnie Carroll
The global wine industry lost a pioneering winemaker with the sudden death of Jim Clendenen, founder of Santa Barbara County's Au Bon Climat Winery. Not only was he considered brilliant in his field by everyone associated with wine, but his down to earth ability to impart the fine art of wine making to anyone who would listen, and his disarming sense of fun brought pure joy to those around him. The Los Alamos resident was just 68 and died in his sleep on Saturday, May 15, 2021. 
My first notice of this loss came from Doug Margerum, owner of Margerum Wines, in a social media message and I am still trying to process this huge loss to the wine industry, wine world, and our local community. Recently, I spoke with Doug about the masters of wine in our community, especially Clendenen, who generously shared his unique wine knowledge with so many of us at local gathering and special fundraisers over the years.
According to Stephen Janes, president of the Santa Barbara Vintners' board of directors and general manager at Margerum Wine Co., "He promoted Santa Barbara County wines more than anyone," he said. "He loved the culture of food and wine and was a mentor to hundreds of winemakers."
In 1989 and 1990 Au Bon Climat was on Robert Parker's short list of Best Wineries in the World, and in 1991 was selected by Oz Clark as one of fifty world-wide creators of Modern Classic Wines. Dan Berger of the Los Angeles Times named Clendenen the "Los Angeles Times Winemaker of the Year" in 1992; Food & Wine Magazine named him "Winemaker of the Year" in 2001, Germany's leading wine magazine, Wein Gourmet, in 2004 named Clendenen "Winemaker of the World;" and in 2007 Jim was inducted into the James Beard Foundation's "Who's Who of Food and Beverage in America."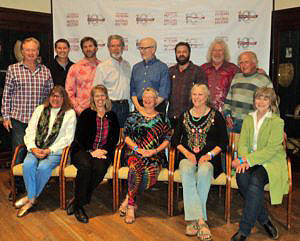 2016 Early Years of Winemaking Program Winemakers & Panel (Photo: B.Carroll)
I first met Jim and heard him speak on a panel with a group of amazing local wine makers at a special event in a nearby museum and was mesmerized and delighted by his upbeat sharing of the Clendenen wine story. Covering him at the Arthritis Foundation Gourmet Dinner and Taste of the Town in 2019, where he was the Lead Honorary Vintner for the major foundation fundraiser, it was grounding to observe the humility with which he accepted this special attention, while simultaneously warmly sharing his gratitude and joy with all in attendance. He was such a special man who will be so greatly missed.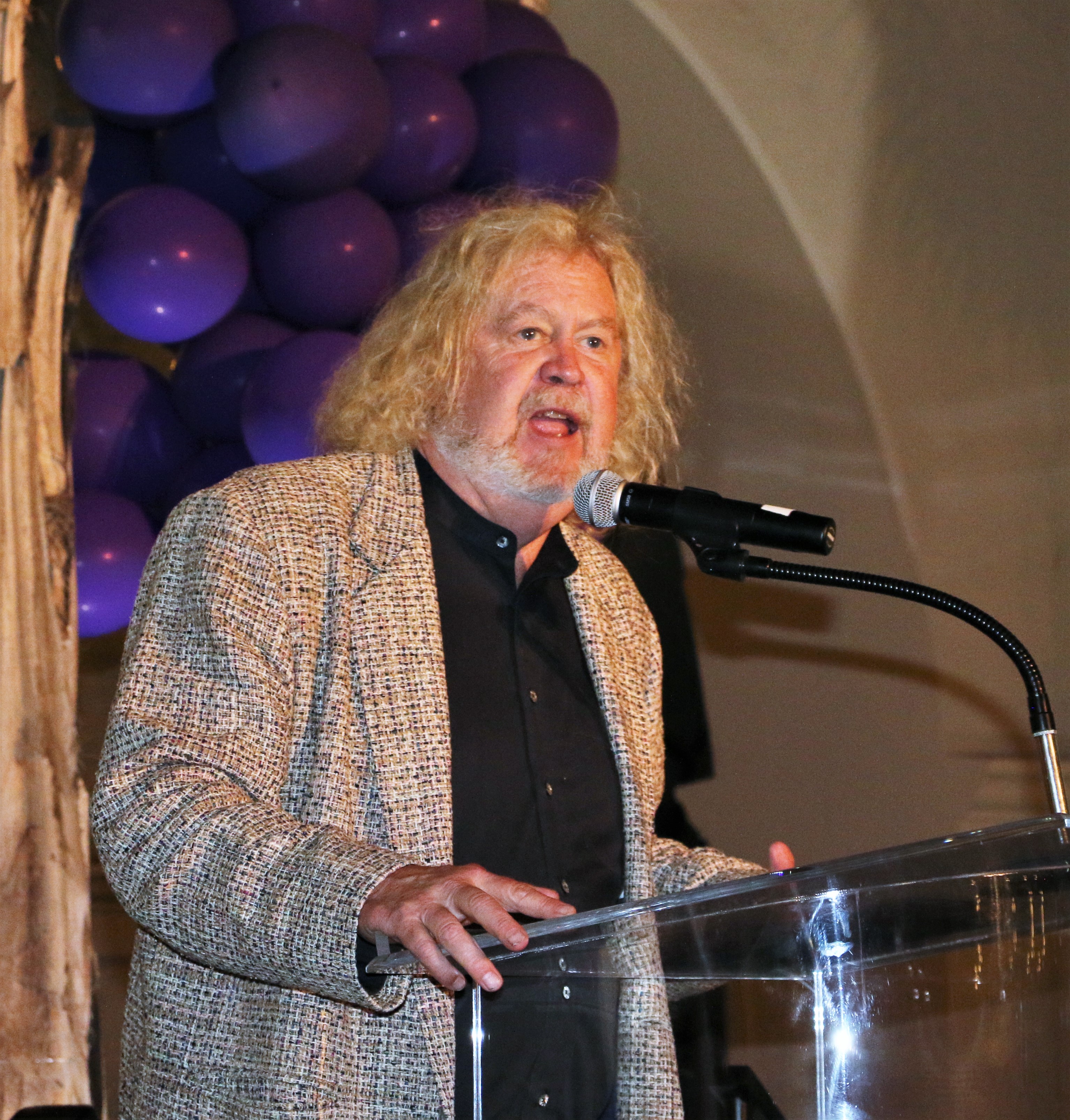 Jim Clendenen, 2018 Lead Honorary Vintner Arthritis Foundation SB (Photo: B.Carroll)
Jim Clendenen called himself "the mind behind" Au Bon Climat, the label he founded in 1982 with Adam Tolmach, who later started his own renowned label, Ojai Vineyard. Clendenen was a driving force at Zaca Mesa Winery, where fellow pioneering vintners Tolmach, Daniel Gehrs, Ken Brown and Chuck Carlson, among others, learned about winemaking from the ground up.
Known by the acronym ABC, Au Bon Climat features delicious pinot noir, chardonnay, and pinot gris from the Clendenen estate vineyard in Los Alamos, Bien Nacido and Sanford & Benedict vineyards, as well as additional Santa Barbara County vineyards and some in the Willamette Valley of Oregon.  He was considered a godfather of Santa Barbara County wines, a visionary, and a force of nature to everyone he met, from fellow winemakers to local wine lovers, and to the restaurateurs who bought and served his wine in the U.S. and around the world.
Bob Lindquist founded Qupé Cellars in 1982 and has worked side by side with Clendenen for most of their respective careers. Lindquist now makes wine under the Lindquist Family Wines label and shares cellar space with Au Bon Climat and Clendenen's second label, Clendenen Family Wines, at the winemaking facility located on Bien Nacido Vineyard in Santa Maria.
A native of Akron Ohio, Clendenen moved with his family to Southern California when he was young. In 1976, he graduated from UC Santa Barbara in pre-law with high honors. But he credited a school year spent traveling abroad and a subsequent Champagne and Burgundy trip to his wine obsession, even though Pinot became his ultimate wine of renown.
Morgan Clendenen, former wife of Jim Clendenen, mother of their two children Isabelle and Knox is founder of Cold Heaven Cellars and now resides in North Carolina. In a brief statement she wrote: "Jim was a beloved and devoted father, a visionary winemaker and a generous stalwart supporter of Santa Barbara wine country. We are shocked and heartbroken." She noted on Facebook that memorial plans will be finalized in the coming weeks.
Below are links for additional stories I wrote related to Jim Clendenen, Au Bon Climat.
https://fbworld.com/2016/11/01/the-early-years-in-santa-barbara-wine-country-at-museum-of-natural-history/
https://www.edhat.com/news/taste-of-the-town-provides-delicious-weekend
____________________________________________________________________
THE VENERABLE MINT JULEP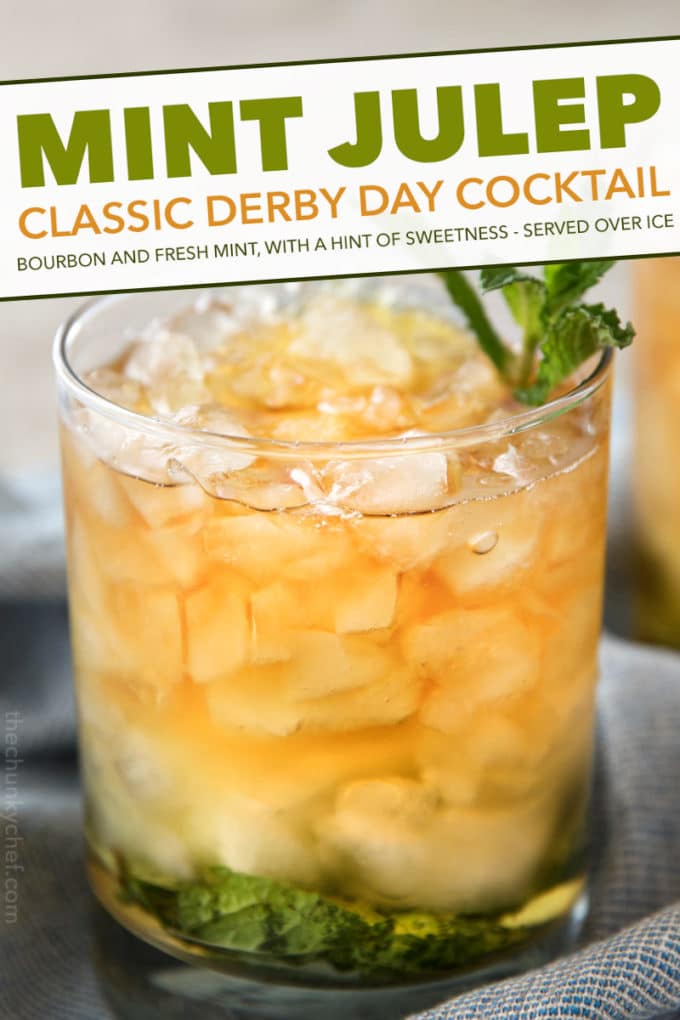 The Mint Julep is a bourbon cocktail best known for being the signature drink of the Kentucky Derby. But this refresher composed of bourbon, sugar, mint and crushed ice shouldn't be reserved for only one day a year.
The Mint Julep gained prominence in the southern United States during the 18th century, and it first appeared in print in 1803 in John Davis' book "Travels of Four and a Half Years in the United States of America." He wrote that the Mint Julep is a "dram of spirituous liquor that has mint steeped in it, taken by Virginians of a morning." An ice-cold whiskey drink is certainly one way to start your day.
RECIPE:
Woodford Reserve® Mint Julep
3 oz. Woodford Reserve® Bourbon
1 oz. Woodford Reserve® Mint Julep Simple Syrup
Fresh Mint Sprigs
Mint Julep Cup
Crushed Ice
Mix bourbon with syrup & stir. Pour over crushed ice in a mint julep cup. Garnish with a mint sprig.
HOW TO MAKE A MINT JULEP
1.   Prepare simple syrup.  This is best done ahead of time.  It needs to be cooled when you add it to your cocktail.  The good news is, a simple syrup can be refrigerated for up to 2 weeks, so feel free to make it as early as you need to.
2.   Add mint and simple syrup to glass and muddle.  Muddle is a fancy term for mashing together, so the flavors are "muddled" and not distinctive anymore.  You can use a cocktail muddler or the handle of a wooden spoon, and just press down to sort of mash the mint into the syrup.
3.   Add plenty of crushed ice.  Almost all the way up to the top of the glass.  If it mounds over a little, that's totally fine too.  You want A LOT of ice.
4.   Pour in water and bourbon.  Don't worry, you're not watering down the bourbon, it's just a splash of water to help take some of the bite and burn out of a solid 2 oz of bourbon.
       Stir, garnish, and serve.
Alcohol Free Mint Julep
Ingredients
 Original recipe yields 2 servings
Ingredient Checklist
¼ cup water
¼ cup white sugar
1 tablespoon chopped fresh mint leaves
2 cups crushed ice
½ cups prepared lemonade
Fresh mint sprigs, for garnish
Directions
Instructions Checklist
Step 1) In a small saucepan, combine the water, sugar and 1 tablespoon of chopped mint. Stir and bring to a boil. Cook until sugar has dissolved, then remove from heat and set aside to cool. After about an hour, strain out mint leaves.
Step 2) Fill 2 cups or frozen goblets with crushed ice. Pour 1/2 of the lemonade into each glass and top with a splash of the sugar syrup. Garnish each with a mint sprig and a straw. Serve on a silver platter.
_____________________________________________
Celebrate Mom with Moët & Chandon
Celebrate this Mother's Day with Moët Impérial Rosé—the perfect gift to toast and share. Engrave your bottle with a special message to show your love and appreciation.

Order your bottle today to ensure it arrives on time.
___________________________________________________________________
---