SIPS   .   .   .
Jordan Debuts First Jordan Cuvée by Champagne AR Lenoble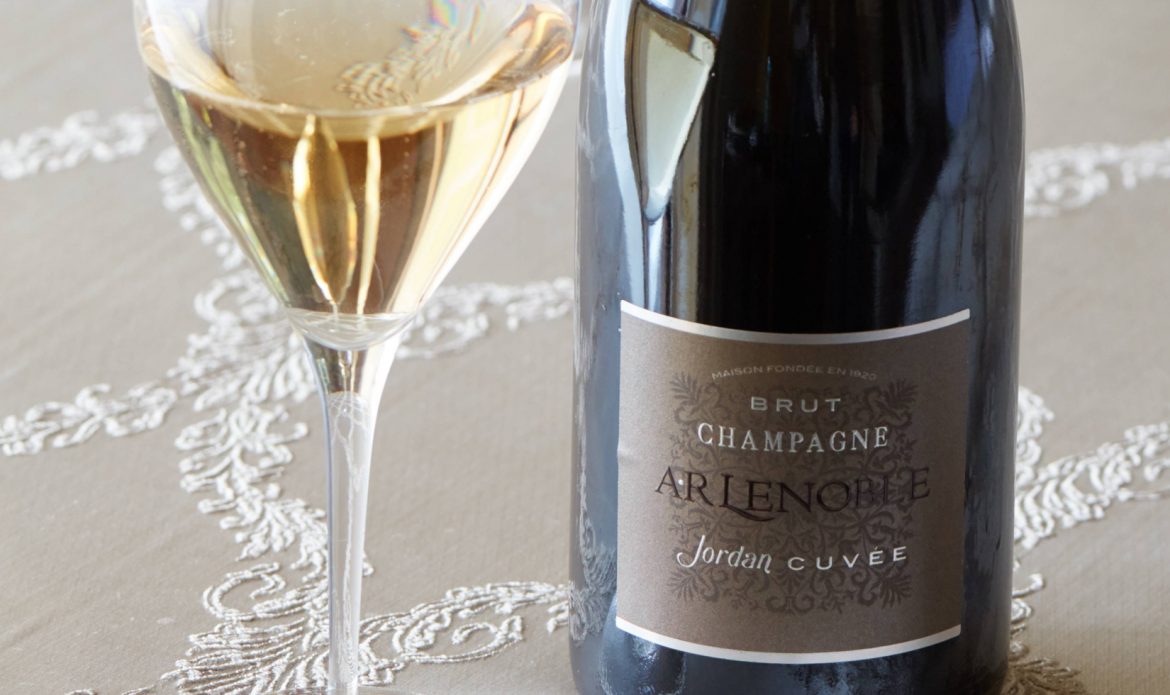 The Jordan Cuvée by Champagne AR Lenoble is comprised of 30% grand cru chardonnay from Chouilly, 35% premier cru pinot noir from Bisseuil and 35% pinot meunier from Damery, with reserve wines comprising 35 percent of the blend. This Champagne spent four years aging on the lees before debut, and its base wine vintage is 2012. The packaging includes both wineries' brands on the front label and capsule—a non-traditional approach to a private label—and also describes the partnership on the back label. Uncommon in Champagne packaging, a cabouchon with the Jordan wordmark, which was assembled and attached by hand by the Malassagne family and their staff, graces each muselet. The Jordan Cuvée is a special selection of the house's non-vintage brut produced in its cellars with grapes from AR Lenoble's vineyards and long-term growers.
The Jordan Cuvée retails for $49 and will only be sold direct to guests who visit the winery in Healdsburg, beginning May 13. Online purchasing is not available at this time. Only 500 nine-liter cases were imported.
____________________________________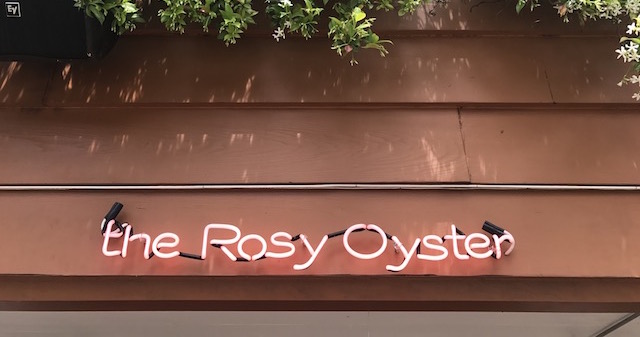 As spring gives way to yet another hot, sweaty L.A. summer, the Hollywood Roosevelt Hotel is celebrating its 90-year anniversary by giving Angelenos sweet relief in the shade of summer season pop-up rosé-and-oyster bar. Tucked away behind the Roosevelt's famous David Hockney-painted Tropicana pool, the Rosy Oyster pairs crisp, hard-to-find rosés like Clos Cibonne and Chateau Minuty with sea-fresh, salty Wellfleet and Beau Soleil oysters that provide the satisfaction of a full meal, not just a fleeting appetizer.
The intimate, 35-seat restaurant is the brainchild of "model-turned-sommelier" Lelañea Fulton, who manages the tricky feat of serving up fine wines and fresh seafood without being pretentious about it. Fulton, who previously curated
Wine Spectator
award-winning wine list at New York's Dirty French restaurant, brought the pop-up's mismatched vintage glassware in from home, and its servers sport comfy, custom-made Stan Smith sneakers. "I didn't have my first oyster until my twenties," confessed one of the bartenders, nevertheless rattling off from memory a list of rotating daily varieties that include kimchi mignonette, rose champagne mignonette, horseradish and lemon.
The not-so-subtle theme of sexuality threaded through the Rosy Oyster's aphrodisiac-heavy menu of oysters and rosé is echoed in the bar's playfully naughty art. Israeli artist Amit Greenberg covered every square inch of the pop-up's interior with his signature cartoon nudes, as well as abstract depictions of body parts that invite speculation. "Is that a vagina?" one guest wondered aloud at Rosy Oyster's preview opening last week, staring intently at a small, almond-shaped sketch framed on the bar's wall. It very well might have been.
Bathed in the pink neon light of a sign reading "Awwww Shucks!", guests at the opening seemed to be succumbing to what Gawker writer Dayna Evans memorably called "the horny time" — those carefree, early-summer nights when flirtation flows as freely as the Rosy Oyster's generous pours of blush-pink wine. Fulton speculated that the Rosy Oyster's relaxed, romantic vibe "might generate a surge in room bookings" at the nearby Roosevelt Hotel, noting that she wants the pop-up bar to feel sexy—"not 'STD' sexy, but 'I-just-had-three-orgasms' sexy," she clarified.
The Rosy Oyster starts serving at the Hollywood Roosevelt Hotel on May 2 and will be open every Tuesday through Saturday until October, from 6 p.m. to close. Seating is first-come, first-serve and they don't take reservations. Check out the menu here.
The Hollywood Roosevelt is located at 7000 Hollywood Boulevard in Hollywood. 1 (323) 466-7000.
__________________________________________________________________
---