From the Vine . . .
Sofia

 
SOPHIA PLEASING PINK PARTY PACKAGE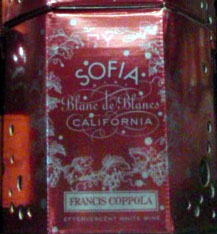 Sofia Mini is a single-serving of our effervescent Sofia Blanc de Blancs, tasting of fresh juicy pears, summer melon and honeysuckle. Zesty, refreshing, cool and fun, each dazzling pink can comes with its own straw for sipping, so you can take it anywhere—anytime you feel like sparkling.  
Born from a celebration of love, Sofia wines began as a gift from a father to his daughter. Our sparkling wine, as bright and effervescent as the woman who inspired it, the charming and stylish Sofia Rosé, along with the alluring Riesling, are a tribute to the romantic, ebullient spirit of women everywhere.  www.francisfordcoppolawinery.com.
__________________________________________________________________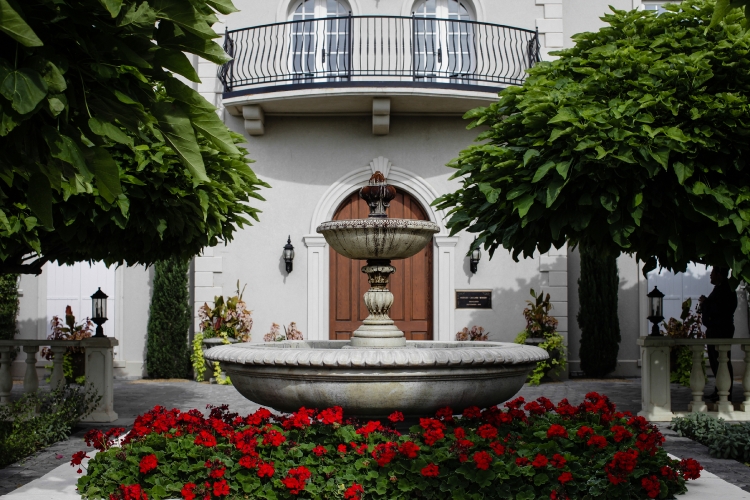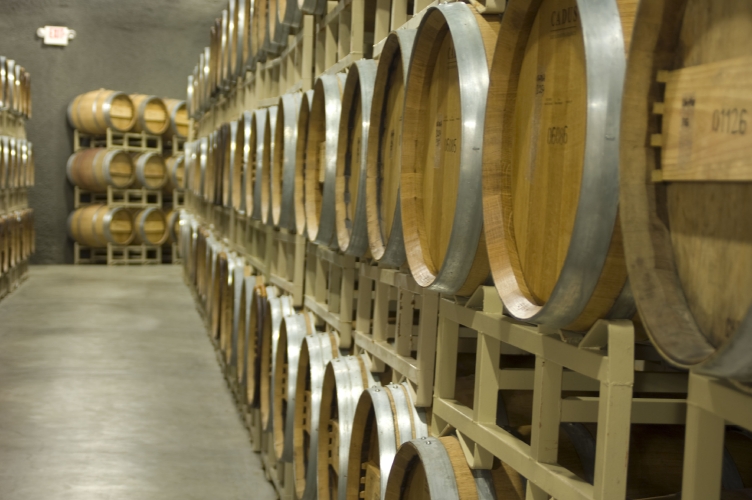 Wine & Spirits Magazine names Chateau Ste. Michelle a "Winery of the Year" for the 19th time!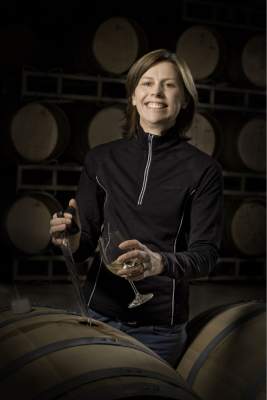 Ste Michelle White Wine Maker Wendy Sucky
Wine & Spirits magazine recently named Chateau Ste. Michelle a "Winery of the Year" for the 19th time, making it the most honored American winery and the second most honored winery overall in the past 27 years.
The "Wineries of the Year" article in the magazine's November issue praised Chateau Ste. Michelle for its consistency and strength of its Riesling program.
"This year marks the 19th Winery of the Year honor for Chateau Ste. Michelle, the most consistent performance of any American winery in our tastings. Ste. Michelle does so many things well that it can be hard to single out one achievement. But in the last decade, if there is a bellwether for the winery, it's been the incredible success of their riesling program."
"Ste. Michelle is the largest single producer of the variety in the world: Of their 2.7 million cases of wine shipped last year, one million of them were riesling. In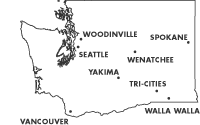 accommodating vintages the winery will make as many as ten different bottlings, in every imaginable level of sweetness, dryness, must weight, style and price point. This made them eminently qualified this summer to host the Riesling Rendezvous, a global celebration of the variety with participants from seven countries, nearly 80 producers from around the world. Eroica remains Ste. Michelle's flagship riesling, made in partnership with Ernst Loosen, whose Mosel estate is also a Top 100 Winery this year. In January Loosen flies over from Germany to help assemble the blend with Bob Bertheau and his white winemaker, Wendy Stuckey, whittling as many as 120 riesling lots down to about 15, before arriving at the Eroica blend."
According to the magazine, "The wineries that consistently perform best in our blind tastings are the ones that deserve your careful consideration. Our Top 100 Wineries of the Year have earned high praise from our critics across a range of wines. So a list of producers with numerous Winery of the Year awards may be the best set of recommendations we can offer—a distillation of years of our team's work."
Chateau Ste. Michelle received Wine & Spirits "Wineries of the Year" honors for '88, '89, '90, '97, '99, '00, '02, '03, '04, '05, '06, '07, '08, '09, '10, '11. '12, '13, '14.
____________________________________________________________________
Grace Hightower Supports Rwanda coffee
 
Grace Hightower De Niro, wife of actor Robert De Niro, became devoted to her coffee project following a trip to Rwanda, where she met with people who moved her heart. During an interview with Katie Couric she explained how committed she is to helping Rwandan women and families through direct-sourced premium coffee beans.
The inspiration for launch of Grace Hightower De Niro's coffee business started with the movie "Hotel Rwanda," the film about the African country's 1994 genocide. She wanted to see if she could help create more economic opportunity for Rwandan women and families.
She made her first trip to Rwand in June with consultants Tom Mitchell and Patty Johansen-Mitchell of Strategic Coffee Concepts, her husband and then-16-year-old stepson. The Grace Hightower & Coffees of Rwanda hit the shelfs of East Coast Whole Foods Markets in Februaery 2013.
___________________________________________________________________
Coctail Time . . . 
ULTIMATE COZMO AT LIVELLO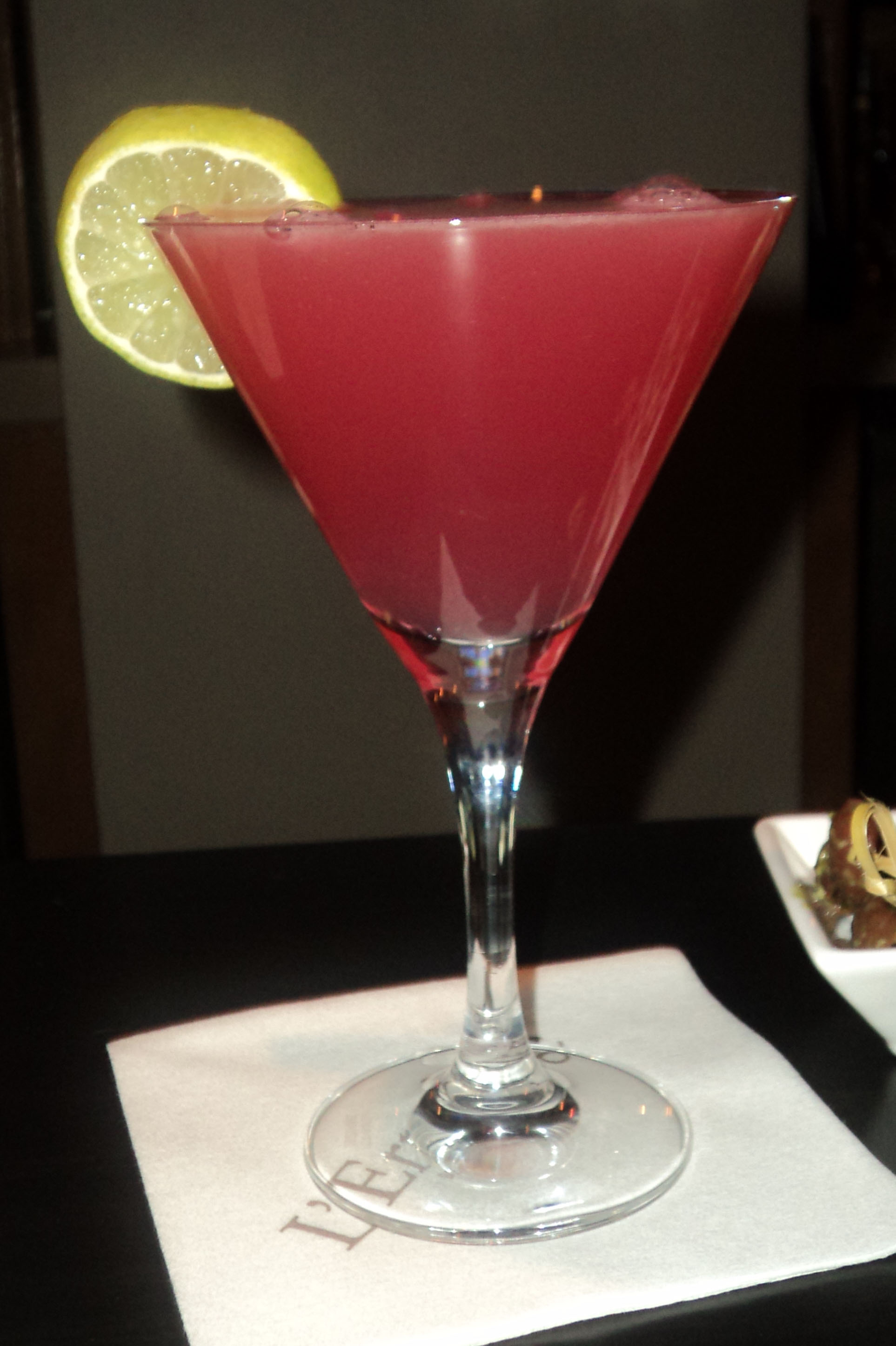 Best Cozmo of 2013 goes to mixologist Tatum Barns at Livello Lounge in the L'Ermitage Hotel Beverly Hills. Tatum, an outstanding career mixologist has been shaking up fantastic cocktails for over nineteen years, and her outstanding Cozmo is no exception.  Enjoy the recipe below:
Livello Cozmo
1 oz. Grey Goose Citron Vodka
1 oz. Grey Goose Orange Vodka
1 oz. Contreau
½ oz fresh lime
½ oz cranberry juice
Dash of simple syrup
Shake & Strain
Lime wheel garnish
www.viceroyhotelsandresorts.com
Live At LIVELLO Lounge
Wednesday Evenings 
6 p.m. - 9 p.m.
Every Wednesday enjoy a variety of bands and talented vocalists as they take the stage in LIVELLO Lounge. While listening to smooth jazz or the sounds of the piano indulge in small plates and signature cocktails in the stylish surroundings of L'Ermitage Beverly Hills.
__________________________________________________________________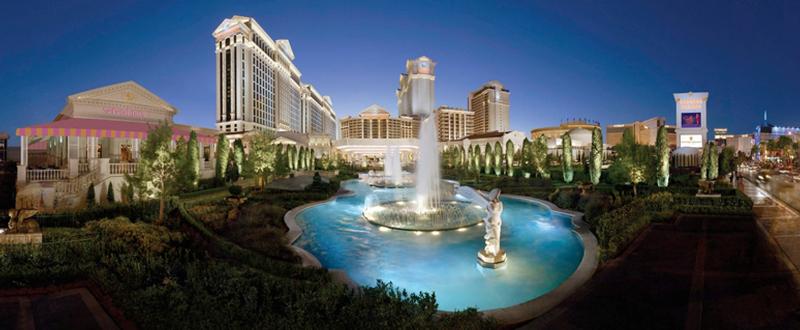 FIZZ LAS VEGAS FOR CHAMPAGNE MOMENTS
Caesars Palace opened in 1966 -- the resort continues to innovate and reinvent itself without sacrificing that classic Rome-via-Vegas atmosphere: unparalleled service, majestic surroundings and a true circus maximus of diversions.
Where should one even begin? That's easy...with the stellar entertainment. Continuing to raise the bar for shows in Vegas, Caesars Palace offers incredible headliner productions -- starring Celine Dion, Shania Twain and several other music and comedy legends -- in its voluminous show venue the Colosseum. An edgy, circus-style show for adults, "Absinthe" has also pitched its tent-style theater in front of the Roman Empire. Former British boy band star, Matt Goss appears in The Gossy Room at Cleopatra's Barge performing a combination of Rat Pack-era classics with his own hits.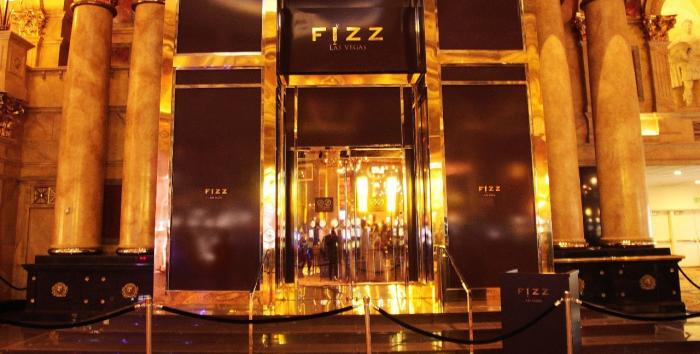 The resort's Pure nightclub has been hailed internationally as one of the hottest nightspots on the planet. There are several other cool bars to chill out in as well. Cleopatra's Barge, the luxurious floating lounge, transports you back to the time of Julius Caesar. The Shadow Bar features sexy shadow dancers and flair bartenders, while the Seahorse Lounge houses a 1,700-gallon aquarium filled with Australian pot belly seahorses at its entrance. A bar and lounge called Fizz Las Vegas serves high-end Champagnes by the glass or bottle along with exquisite choices of caviar, charcuterie and small plates.
The ever-growing list of amazing dining options -- in both the casino and the renowned shopping mecca that is the The Forum Shops at Caesars -- features celebrity chefs like Bobby Flay with his Southwestern fare at Mesa Grill, Michel Richard of Central and Guy Savoy. Guests can also enjoy rare delights from the likes of Sushi Roku or for less adventurous palettes, there are comfort-food options like Serendipity 3 and The Cheesecake Factory. The Old Homestead Steakhouse, a venerable New York City steakhouse, serves up its iconic cuts of meat and classic sides at the resort. The Gordon Ramsay Pub & Grill offers an array of British-oriented food from lamb T-bone to fish and chips as well as have a striking bar with 36 beers on tap and 24 bottled beers. The Bacchanal Buffet is a 25,000-square-foot homage to eating. 
Of course, before high-class shopping and gourmet restaurants, Caesars Palace was known as the casino in Las Vegas for anyone who is anyone to throw around their cash. And the 129,000-square-foot casino continues to be a prime destination for high rollers, celebrities and those looking to become either of the two. Excitement is always on tap in 62-table poker room and throughout the fast-paced race and sports book.
Even mere mortals can experience service and amenities worthy of the Olympian gods, from the artisan-like hair, skin and nail treatments available at Color salon run by Michael Boychuck to the 55,000-square-foot Qua Baths & Spa, which is known for its signature Roman bath rituals.
Caesars Palace boasts five room towers. The spacious rooms in its Augustus and Octavius towers are known as The Laurel Collection. They provide an elevated guest experience with added luxuries like a private valet entrance, an exclusive registration desk, a unique hotel app, a dedicated service staff and direct access to the Garden of the Gods pool oasis. 
The world's first Nobu Hotel has also opened inside the resort. Created by celebrity chef Nobu Matsuhisa, the 181-room boutique property offers a distinctly Japanese experience in the heart of the Las Vegas Strip. On the ground floor of Caesars Palace, it boasts the world's largest Nobu Restaurant and Lounge, at 12,775 square feet. In addition to a sushi bar, private dining areas, an open kitchen and two chef's tables, this is the only Nobu restaurant in the world to have three sizzling teppanyaki tables.
If you crave the maximum Vegas experience, there simply is no argument more compelling than one night's stay at Caesars Palace. Don't take our word for it. See for yourself.
---