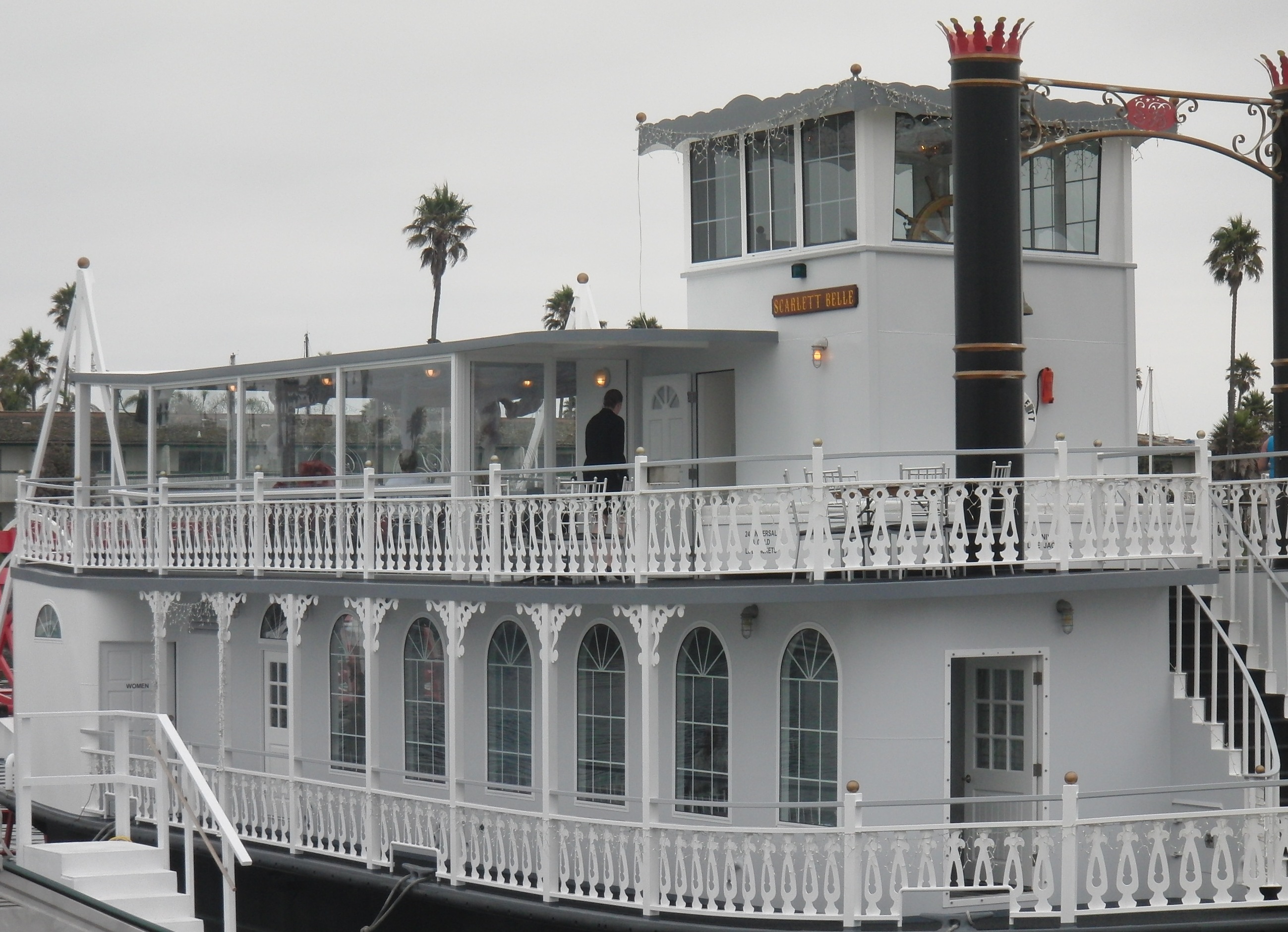 OXNARD WINERIES LAUNCH PREMIER TASTING EVENT
2011 Wine on the Water Cruise Gets Rave Reviews
by Bonnie Carroll
September 11, 2011 marked the premier Wine on the Water event presented by AM Boat Charters – Scarlett Belle, the Three Oxnard Wineries of Herzog – Magnavino – Rancho Ventavo, and La Dolce Vita Ristorante Catering.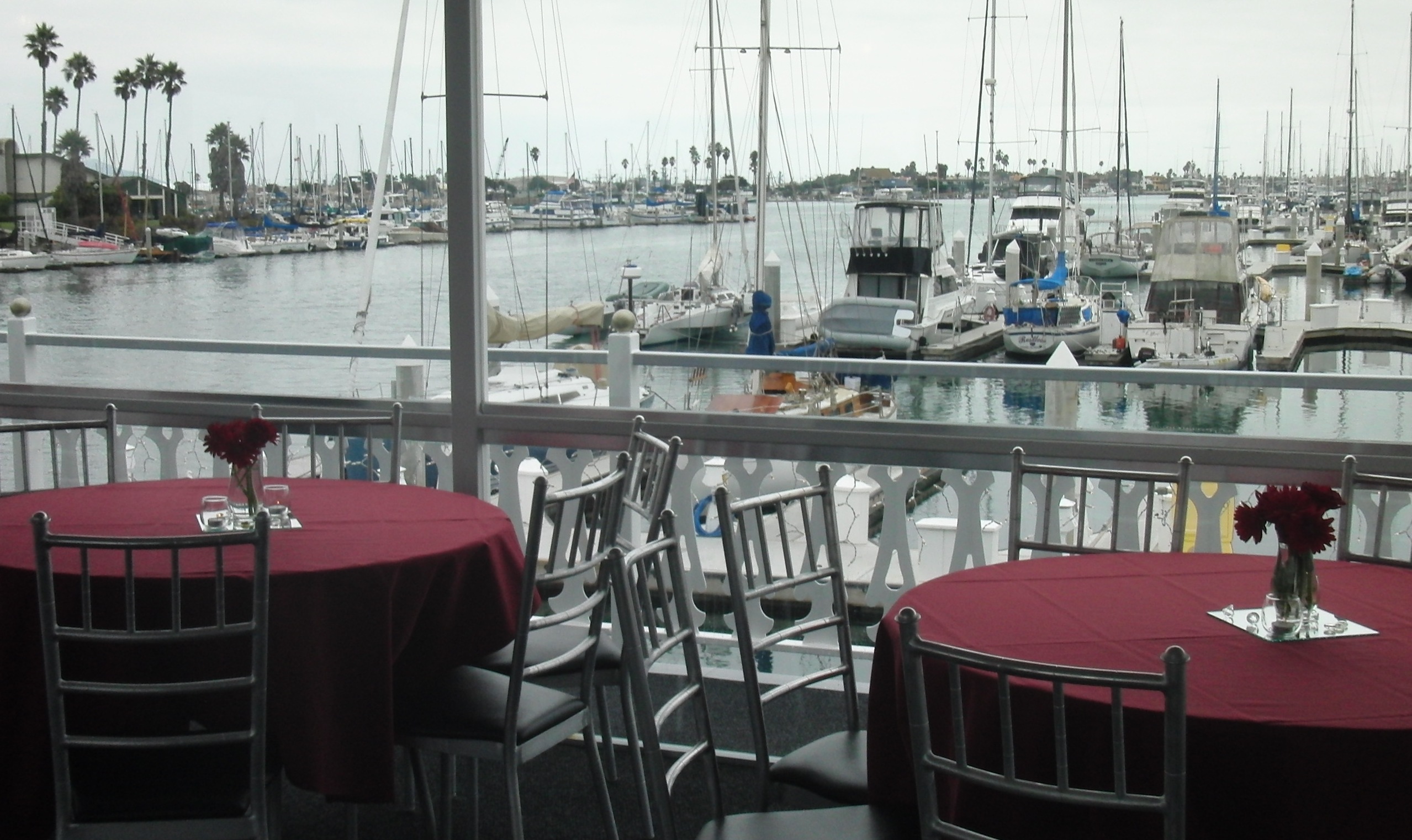 The enchanting Scarlett Belle River Boat, filled with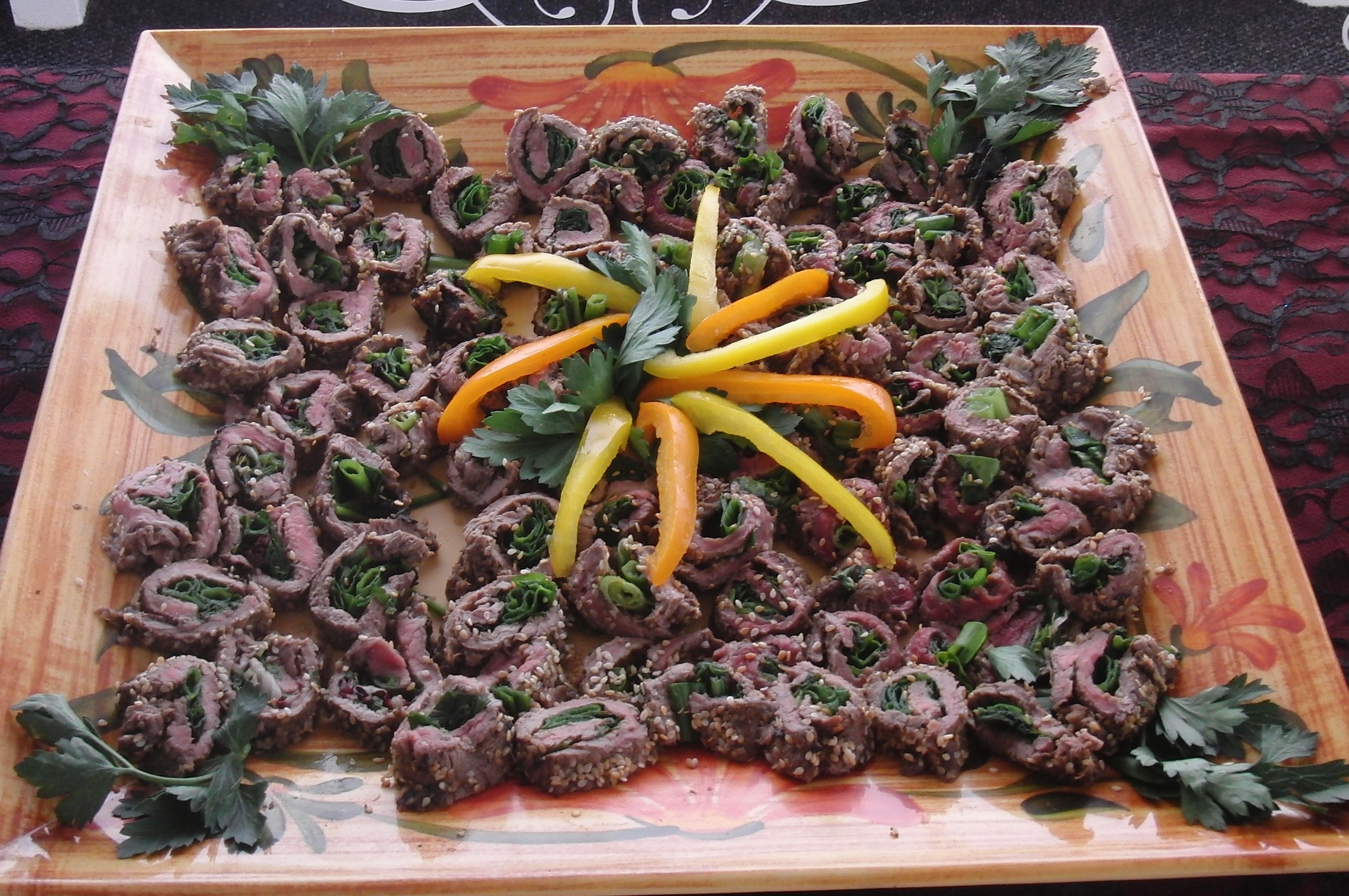 fine wine and food aficionados, traveled through the Channel Island Harbor waterways as all on board sipped wine from the three wineries of Oxnard and savored delicious hors d'ouvre created by executive chef/owner Michelle Kinney of La Dolce Vita Ristorante and Catering.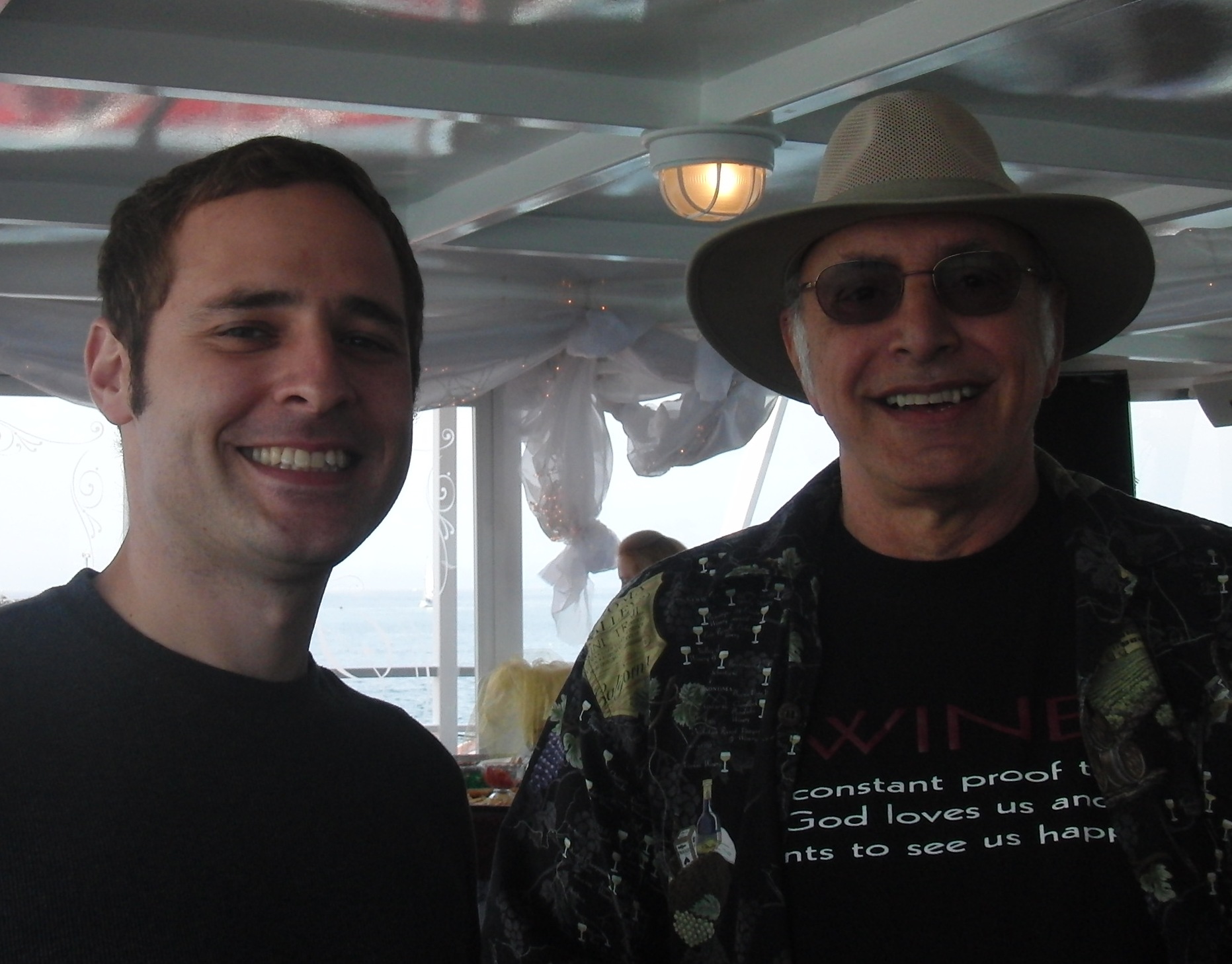 Faye Hawes of Rancho Ventavo, Robert Wagner of Magnavino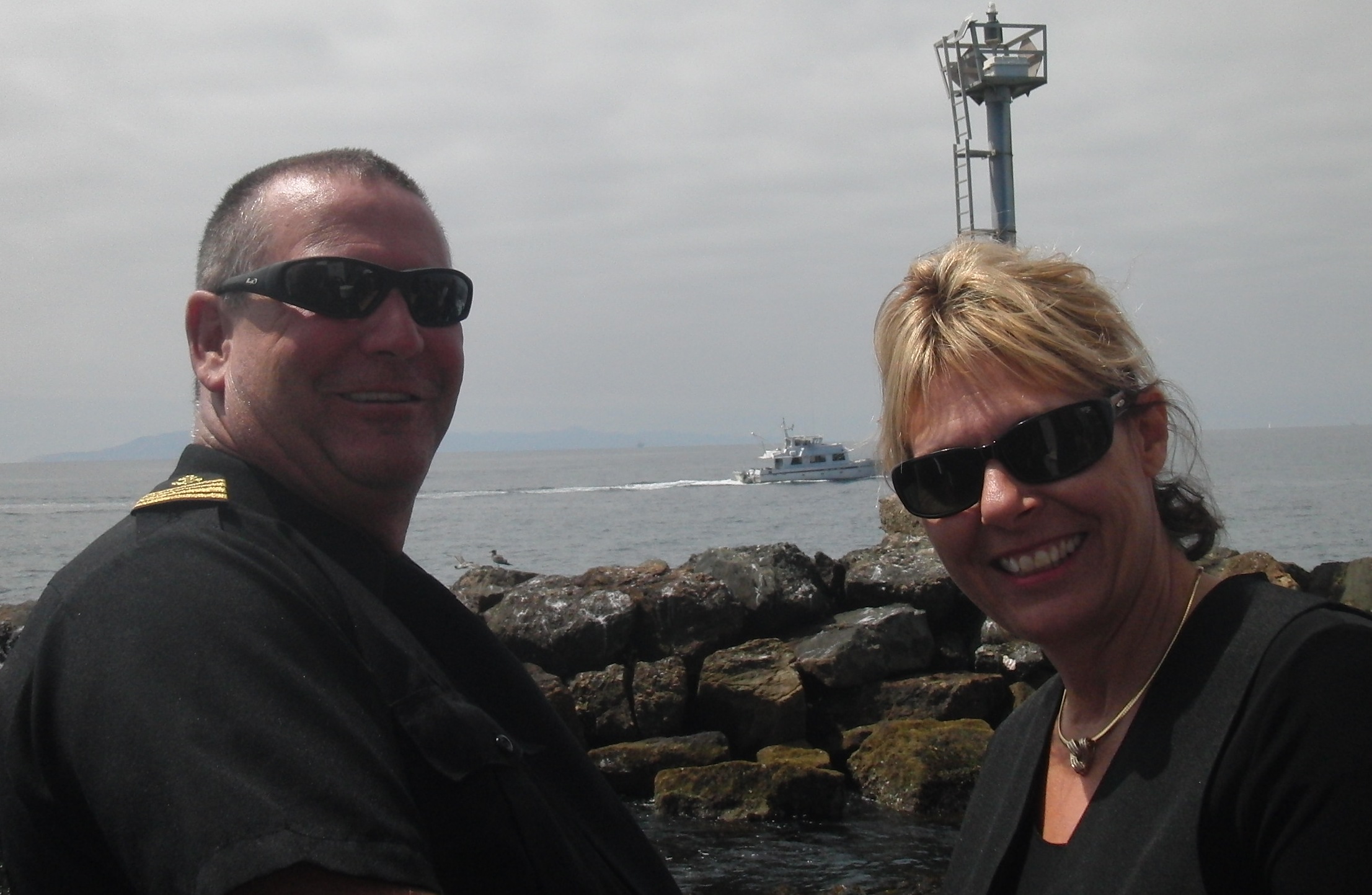 and public relations representative David Whitmore of Herzog all shared their excitement to launch this new wine tasting experience on the Channel Island riverboat, which was built, owned and operated by a local couple.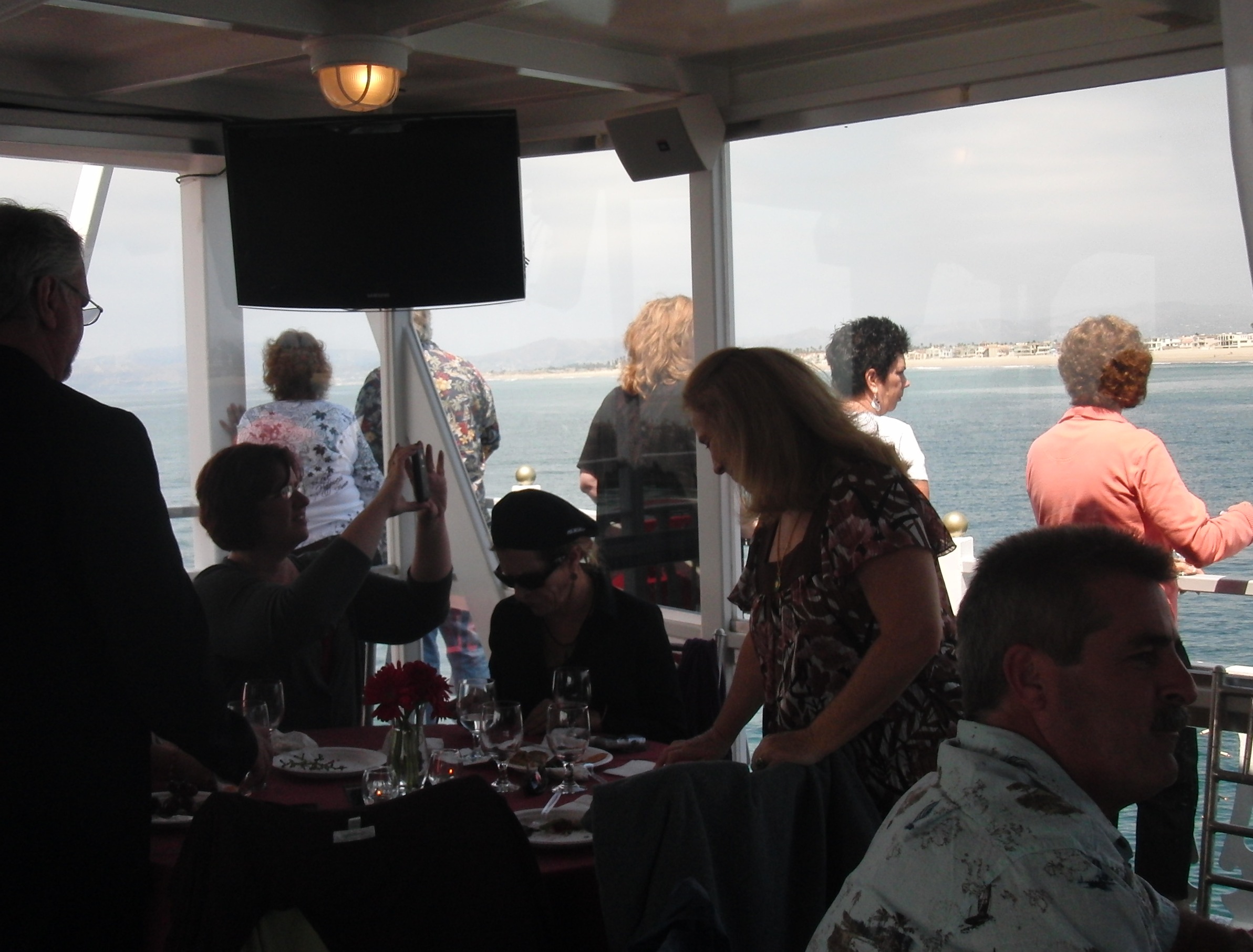 Guests enjoyed live guitar music and views of exquisite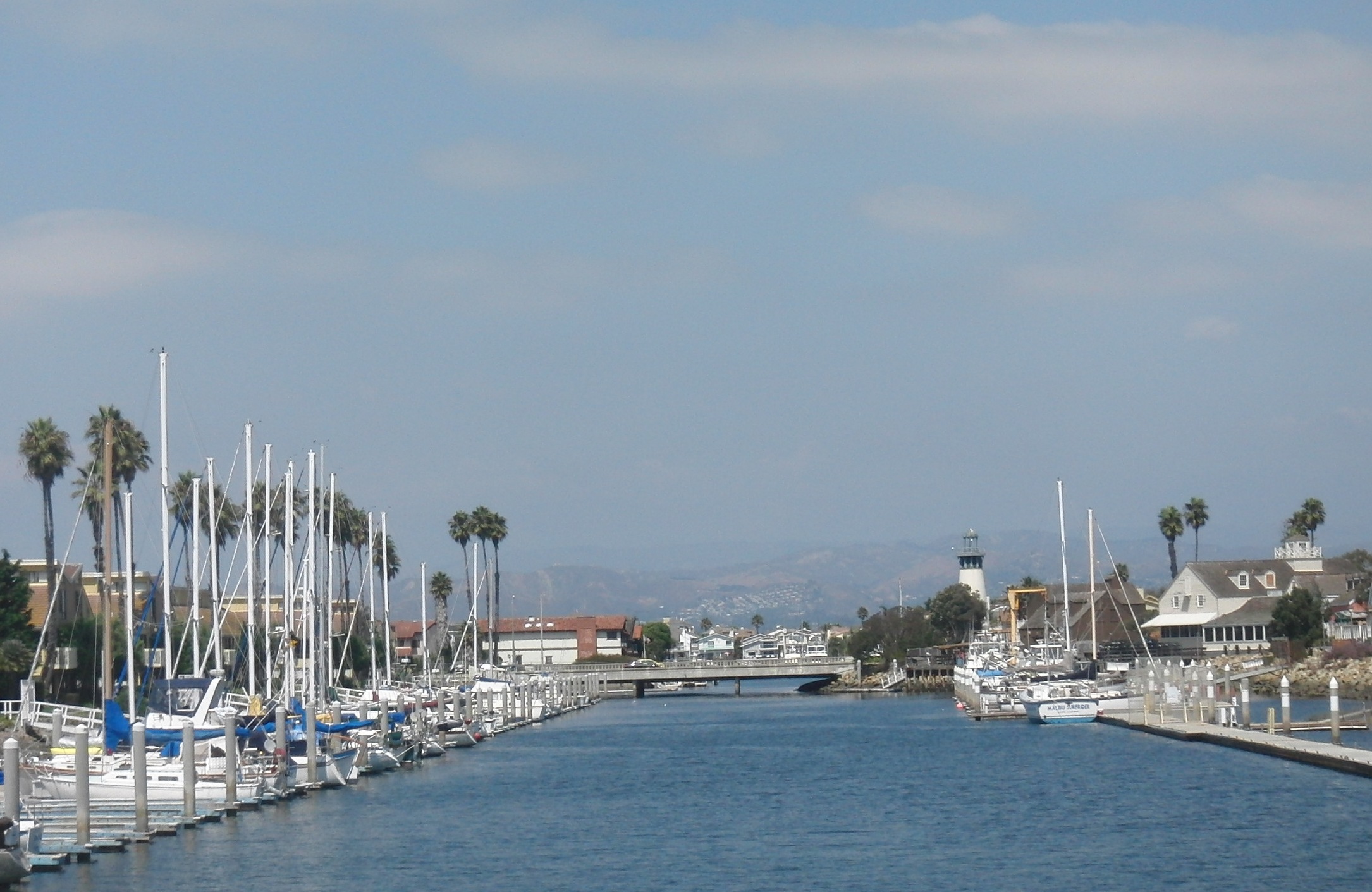 Channel Island homes, as sommelier Tim Robertson shared his expertise with wine lovers on board. A bevy of wine servers and representatives from the wineries also gave the sailing sippers specifics on the three Oxnard wines. Everyone agreed this first venture for the three Oxnard wines was a delightful success and look forward to making it an ongoing event for California wine lovers. For winery information contact www.ranchoventano.com; www.magnavino.com, Herzog.com and for La Dolce Vita visit www.theldv.com. Scarlett Belle visit www.scarlettbelle.com.
---
2011 Central Coast Wine Classic Rare & Fine Wine & Lifestyle Auction 
The Highest Fund-A-Need Auction Lot Result in its Twenty-Seven Year History!The 2011 Central Coast Wine Classic, held from Thursday, July 8 through Sunday, July 11, featured one of Wine Spectator's "Top Ten" Charity Auctions in America. Termed the Rare & Fine Wine & Lifestyle Auction, July 9, included offerings of rare wines and lifestyle packages from the Central Coast of California, other wine and culinary destinations in California, around the United States and throughout the world, as well as art works from exceptional Central Coast artists.
The 2011Auction raised a totaled of $884,520.  The Live Auction raised $738,825, and the Silent Auction garnered $31,145. The Annual Fund-A-Need Auction Lot, which inured to the benefit of the Center for Nanomedicine at the University of California at Santa Barbara raised $114,550, the most successful Fund-A-Need result in the Wine Classic's history.
Founder & Chairman Archie McLaren stated, "The most gratifying aspect of our proceedings was its consistency with the previous several years, particularly in view of the economic uncertainties in the United States and abroad. Our state-wide and nation-wide demographic audience is extraordinary, coming from well over 100 California communities and twenty-five states, as well as several countries abroad, and they generously rose to the occasion, as the Fund-A-Need donors were predominantly from out of the Central Coast area."
From net proceeds from the Wine Classic, the 501(c)3 Central Coast Wine Classic Foundation funds specific projects for 501(c)3 non-profit corporations in San Luis Obispo County and Santa Barbara County whose missions are in the Healing, Performing or Studio Arts. Over the past seven years the Foundation has conferred grants totaling $1,615,943 to 76 such non-profits. Grants for 2011 will be conferred in early October, in San Luis Obispo and Santa Barbara, to the following grantees:
The Avila Beach Civic Association, The Center for Nanomedicine at the University of California in Santa Barbara, Coast Caregiver Resource Center in Santa Barbara, Friends of Hapitok in San Luis Obispo, Friends of the Atascadero Martin Polin Library, Friends of the Visual Arts & Design Academy in Santa Barbara, The Link Teens at Work Program in Atascadero & San Miguel, Loaves & Fishes in Paso Robles, North County Rape Crisis & Child Protection Center in Lompoc & Santa Maria, Northern Chumash Cultural Preservation Kinship in San Luis Obispo, Poetic Justice Project in Santa Maria, Santa Barbara Master Chorale, Santa Barbara Neighborhood Clinics, The Sexual Assault Recovery & Protection Program of SLO County in San Luis Obispo, United Cerebral Palsy in San Luis Obispo and Visiting Nurse & Hospice Care in Santa Barbara.
The Twenty-Eighth Annual Wine Classic will take place from Thursday, July 12 through Sunday, July 15, 2012, and will feature Central Coast Chefs at the Annual Dinner at Hearst Castle, as well as Symposia on Paso Robles Red Rhone Varietal Wines, Santa Barbara County Pinot Noir and Napa Valley Cabernet Sauvignon. The Annual Barrel Tasting and Reserve Tasting will take place in Avila Beach at the Avila Lighthouse Suites and the Avila Beach Golf Resort respectively. The official hotel venue of the 2012 Central Coast Wine Classic will be the Avila Lighthouse Suites, and the official auction venue will be the Avila Beach Golf Resort.
The full Schedule of activities will be available in October and may be seen by visiting the Central Coast Wine Classic website, www.CentralCoastWineClassic.org. Further information and reservations may be obtained by calling 805.544.1285, or by emailing Archie@slonet.org.
---
For Halloween from VOLI - "Sympathy for The Devil"
·         1 ½ oz Voli Lyte or Voli Lemon
·         2 oz Pomegranate juice
·         ¼ oz Lemon Juice
·         Dash of agave nectar (optional)
---
 KORBEL'S PINK FOR OCTOBER PROMOTION
HIGHLIGHTS BREAST CANCER AWARENESS MONTH

October is Breast Cancer Awareness Month and Korbel Champagne Cellars has launched – through its Toast Life® Foundation - Pink for October, a promotion to benefit the National Breast Cancer Foundation.  Pink for October is an opportunity for Korbel fans and just plain folks to "Toast Life" as they help women get the facts, take the initiative and discover their power to battle breast cancer.
Pink for October features Korbel Brut Rosé and Korbel Sweet Rosé, pink California sparklers – the former crisp and elegant, the latter fresh and fruity – evocative of the pink ribbons that are the symbol of breast cancer awareness. Throughout October, Korbel will donate a dollar to the Toast Life® Foundation for every person who becomes a new fan of Korbel (by pressing the "like" tab) on Facebook. The Pink for October effort to aid in the fight against breast cancer is bolstered by special neckers on Korbel's popular California rosé champagnes in stores and wine shops throughout the United States. Wine lovers and those ready to be counted in the battle against breast cancer can become Korbel Facebook fans by visiting http://www.facebook.com/korbel or by visiting the Korbel Champagne Cellars website, www.korbel.com.
Funds raised by this Toast Life® Foundation initiative will go to the National Breast Cancer Foundation (NBCF), a non-profit organization committed to spreading knowledge and fostering hope in the fight against breast cancer. By increasing breast cancer awareness, funding free mammograms for women who could not otherwise afford them, providing patient support and supporting research programs in leading facilities across the country, the NBCF helps all those touched by this challenging disease.
Established in 1882, Korbel Champagne Cellars produces the United States' most popular méthode champenoise champagne. Owned and managed by the Heck family since 1954, Korbel currently makes 11 champagnes and a small amount of still wine. In a separate facility, Korbel also produces one of the country's most respected brandies.
---
ANOTHER REASON TO STAY…

FALL EVENT SEASON IN PASO ROBLES, CA
WINE HARVEST, CLASSIC CARS, PADEREWSKI & MUCH MORE!
OCTOBER 2011
 The fall season is an idyllic time to visit Paso Robles. Warm, sunny days unfold into crisp, clear nights, long windy roads are lined with brilliantly colored trees and the fresh air smells of earth and wine during the thriving harvest season.The area is alive with a multitude of fall celebrations - from premier wine and beer tasting events to cowboy shows and the renowned Paderewski classical music festival.
Nestled in the coastal mountain range of central California mid-way between Los Angeles and San Francisco and just 30 minutes from the San Luis Obispo Regional Airport, Paso Robles is a centrally located respite for families, couples and groups of friends longing to enjoy a relaxing getaway. Boasting a vast wine region with more than 200 vintners, farm-fresh cuisine, a quaint downtown filled with local artisan shops and galleries and a wide selection of accommodations, Paso Robles offers something for everyone.
Below is a roundup of not-to-miss fall events. Visitors can plan their stay around the following activities, or just come and relax. For more information on attractions, dining and lodging in Paso Robles, visit www.travelpaso.com. For the latest news, visit http://blog.travelpaso.com.
- OCTOBER -
10/4 - 10/6: Miss Rodeo CA Pageant
Various Locations
Experience the passion and drive it will take for Miss Rodeo California 2011 to promote the sport of professional rodeo and the western way of life as she competes in the areas of horsemanship, speech, modeling and personal and horsemanship interviews. Ticket prices vary. For more information and to purchase tickets call (805) 467-3032 or visit www.misscaliforniarodeo.com.
10/8: Pioneer Day (free!)
Downtown City Park, 7 a.m. - 1 p.m.
Visitors and locals alike with get a taste of what like was like back in the days of the early pioneers as they enjoy live music, a bean cook off, a pet show, a little cowgirl/cowboy contest, a car show and an exciting old fashioned parade through downtown. For more information visit www.pasoroblespioneerday.org.
10/21 - 10/23: Harvest Wine Weekend
Various Wineries
Harvest is a time of huge celebration in Paso Robles wine country, and throughout this weekend more than 130 wineries will host 150+ individual events. Enjoy special barrel tastings, blending seminars, grape stomping, food and wine pairings, live music and much more. For more information visit www.pasowine.com.
Pioneer Museum
Throw on those cowboy boots and hats and ride over to the Paso Gathering featuring western gear, trappings, art shows, and sales.  Admission is $5.  For more information call (805) 239-4556 or visit http://www.pasorobles-usa.com/Gathering.
10/19 & 10/30: PCCHA Futurity (free!)
Paso Robles Event Center, 8 a.m. daily
The second largest cutting horse futurity in the US, exhibitors come from all over the western United States to vie for $1million in prize money. For more information visit www.pccha.com.
10/31: Safe and Fun Halloween (free!)
Downtown City Park, 4 p.m. - 7 p.m.
Ghosts and goblins will love this spooky event that includes trick or treating, a barbecue, pumpkin carving, and even the opportunity to have a photo taken with a witch. For more information visit www.pasoroblesdowntown.org.
---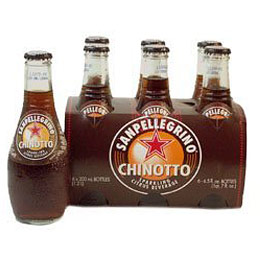 Chinotto ...A New Taste Sensation from San Pellegrino
Chinotto is made from the fruit of the citrus mytifolia, a bitter citrus similar to a small dark orange. Another ingredient is quinine, which is found in tonic water. The ultimate result of this thirst quencher is a 'pucker up' reaction.
The drink is non-alcohic, however, is without doubt an adult drink. The San Pellegrino Chinotto is very popular and comes in six-ounce bottles. Chin Chin!
---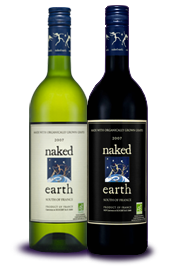 ENJOYING ORGANIC WINES WITH YOUR ORGANIC FEAST
By Bonnie Carroll
There has been so much talk about who's who in organic, and whether buying organic is worth the price. Frankly, I have always favored organic everything. You eat less, get more nutrients and help the farmer's in our country who are working hard to bring these outstanding foods to farmer's markets city to city in the US.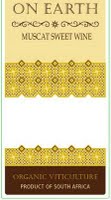 Europe on the other hand has been doing organic and naturally grown produce forever, and they were the inspiration for the bevy of open markets that began sprouting up all over America.
Organic wine production is now taking off as well, and what could be better than a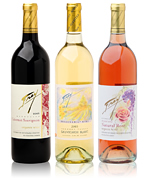 beautifully prepared organic dinner complimented with a delicious organic wine? Below I have made a few suggestions, but remember there are so many organic wines at home and abroad that you will want to research on the web and find out who is making them, what their characteristics are, perfect pairing suggestions, and where they are sold.
Green Truck Organic Wine offers a wonderful Chardonay that is delightful with French inspired dishes or vegetable based French onion soup. Another really sweet wine duo from France includes Naked Earth's Rouge, a lovely red wine that has a lingering blueberry flavor, and their Blanc wine that has lemon and grapefruit tastes with a hint of vanilla and hibiscus flowers. The organic wine selections from europe is extensive and diversified. Stirling Wines offer a lovely sauvignon blanc 2007 that is perfect with fish, chicken and light salads. On Earth offers a Muscat from South Africa that is a divine dessert selection. South African wines have become so popular, and there organic offerings are some of the best. Last but not least is Frey's, delicious to the last sip, organic Merlot that is right with anything at anytime.
Happy hunting for your ideal organic wines. So much wine…so little time. Cheers!
---
WINE, WOMEN AND THE BORGO
Tuscan Inn Partners with Local Aficionada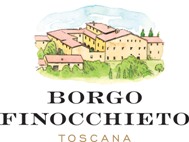 Borgo Finocchieto, a unique 22-suite hostelry in the heart Tuscany, offers beautiful landscapes, flawless service and deluxe accommodations.  It also offers guests a magical foray into the world of wine…from a women's point of view. 
Just down the road from the Borgo, in Buonconvento, lives Annalisa Tempestini, a thoroughly engaging young woman whose life is wine, and whose philosophy has become intertwined with the Borgo's.
The relationship between Annalisa and Borgo Finocchieto began well before the Borgo opened in 2008 after six years of meticulous renovation by owner John Phillips. In 2000, this tiny thirteenth-century village and its central piazza were virtually in a state of total ruin.  Mr. Phillips, a visionary in a new millennium, teamed with local planners and designers, and then a crew of builders, all of whom were passionate veterans in the restoration of historic buildings using traditional materials and methods. His goal was to be absolutely faithful to history, sourcing the special insights of local professionals as well as artisans in food, wine and culture.  The Borgo was to become a place of conviviality and creativity. And here enters Anna Lisa Tempestini -- local, passionate wine maker.
A dual citizen of Italy and the United States who was raised in Florence and is a         twenty-year resident of nearby Buonconvento, Annalisa met John Phillips in the early stages of his planning for the Borgo.  She was intrigued by John's philosophy and his dream for the Borgo.  Prior to the Borgo's taking its first guests, she served as the Borgo's consultant in the design of its wine program and the selection of its wines. These wines are largely from small Italian vineyards and not available in the States 
But Annalisa's great interest is women and wine.  She heads a local organization of women-only vineyard owners.  She is also a prominent member of the governing society of the Orcia her region's DOC (consortium of independent wine producers), and consults informally at friends' wineries in the Brunello region. Annalisa's husband, the winemaker at Altesino in the storied Montalcino area, relies on her often to understand the subtle differences in women's palates. Reflecting her prominence and knowledge, Annalisa was recently featured in a book titled 100 Places in Italy Every Woman Should Go.
"Women have a special sense of smell, since we are more used to it with our creams and perfumes", says Annalisa. "We tend to be more open and more sensitive, while a man tends to experience things more rationally or more technically. A woman's feelings can often be more immediate and imaginative, more empathic."
Whenever the Borgo hosts a small group, Annalisa is available to interact with them to impart her unique perspective on wines.  Recently, she did a special tasting there for a group of lawyers, including the wines produced by her friends in the region, many of whom are women.  When a group of women painters was staying at the Borgo, Annalisa led them on a tour of friends' wineries, sharing these vintners' unique personal stories.  Annalisa finds that women these days often travel with other women, and many of these who come to Italy orient their travel to food and wine. Aided by Anna Lisa's knowledge and experience, these women can discover the subtleties of their female palate. Part of her tours can be cooking a dinner (with wine of course) at a local woman's house – often on her own.  
With the Borgo, Annalisa designs all her itineraries in advance.  She questions the Borgo's guests to know a bit about their palate and tastes and what they might drink at home.  She makes sure the wineries' owners are there when she takes her small groups to visit.  She shows them places they wouldn't find on their own, sometimes wandering off the beaten track to take nature walks.  Of course she takes special pleasure in sharing her own personal winery, Martin del Nero, which recently received the appellation of the Orcia DOC.
Reflecting her reputation as a wine aficionada, Annalisa has been hired by, among other groups, Goldman Sachs and Salomon Brothers to select wines for their cellars.
"Wine is not just a beverage," Annalisa emphasizes. "There has to be passion in producing it, and women are very good at appreciating wine's rich subtleties."
The Borgo's relationship with Anna Lisa is not unusual.  Owner, John Phillips has created a world that lures local and international artisans who share their unique passion for the area.  Food is prepared from locally grown produce and by an established chef with nearly 30 years experience in classic Tuscan cuisine. Itineraries are designed by natives like Anna Lisa who know where to uncover the hidden history.  A yearly art in residence program is underway that offers the Borgo's hospitality and splendid environs to a selected painter.  It has become a place for history and ideas hosting lovers of music, philosophy, science and the arts.
Borgo Finocchieto encompasses twenty-two bedrooms and suites arranged around a central piazza. The Manor and Village Houses offer a variety of accommodations for grouping friend and family units.
In addition to its guest accommodations, the Borgo has a world of gathering spaces and recreational facilities to explore. The Manor House features a cozy bar, wine-tasting room attached to the historic cantina, a small family dining room and a larger formal dining room.  The Borgo is uniquely suited to host special family gatherings, reunions of old friends, and creative retreats.
For reservations and information, call toll free (800) 225-4255 or (802) 457-5280.  For press information and photography, contact Martha Morano at
(212) 860-5566 or mmorano@sanctuare.com
ANTICO BORGO FINOCCHIETO, LOC. BIBBIANO, 53022 BUONCONVENTO (SI)
TEL: 0577 80981 FAX: 0577 809019
---