Calling all Georges DE LATOUR stories
Beaulieu Vineyard Believes Every Bottle tells a Story and
They Want to Hear Yours
Since the legendary first vintage of Beaulieu Vineyard® Georges de Latour® PrivateReserve in 1936, generations of wine lovers have toasted both the extraordinary and the everyday with this benchmark California wine. To commemorate the release of the 2003 vintage of this American classic, Beaulieu Vineyard is asking wine lovers to share their Georges de Latour ® story—their favorite memory involving this legendary wine. Wine lovers around the country, where legal, are being asked to share their story at www.MyBVStory.com or by writing to the winery at My BV Story, Beaulieu Vineyard, PO Box 219, Rutherford, CA, 94573. All submissions must be received by January 31,2007. Rules and regulations are posted on the Web site. The best stories recounting how Georges de Latour helped to make a certain moment matter will be published in the spring of 2007 on the BV Web site, and the very best story will be published in a major wine magazine. A national advertising campaign and point-of-sale materials for both on- and off-premise will also promote the contest. BV® Georges de Latour Private Reserve was the first California reserve wine made in the U.S. and has been a benchmark Napa Valley Cabernet Sauvignon for more than 60 years. Today, Georges de Latour is reputed to be one of the most collected wines in America.
Beaulieu Vineyard Winemaker Jeffrey Stambor's own Georges de Latour story was formed shortly after he began his career at the winery. BV was in full celebration of the 50th anniversary of the release of the first Georges de Latour Private Reserve. These celebrations exposed him to the history and legacy of Georges de Latour, allowing him to taste several vintages of the wine and hear anecdotes and memories of those responsible for its creation– including the legendary "maestro" Andre Tchelistcheff.
"As a young winemaker, the affect of this Georges de Latour moment was tremendous and it continues to shape how I view and craft this great American classic," says Stambor. "There are big shoes to fill and, every so often, I have a sense that Andre is still watching." Aged 20 months in oak, Georges de Latour Private Reserve reflects many decades of experience with the historic BV vineyards in Napa Valley's Rutherford appellation. All fruit for the wine is hand-harvested and is gently handled throughout the winemaking process. The result is a wine of balance, character, depth, body and richness—a wine for the ages.

More than 100 Years of Passionate Winemaking The deep roots of Beaulieu Vineyard were planted in the Napa Valley back in 1900, by the French wine pioneer Georges de Latour. He recognized the Napa Valley as an ideal climate for growing grapes, and envisioned creating American wines as great as those of his native Bordeaux, France. When his wife, Fernande de Latour first saw the Napa property her husband planned to buy she exclaimed, "Que beaulieu!," which means "how beautiful" in French. The name stuck and today Beaulieu Vineyard remains the beautiful place it was back in 1900.
Beaulieu Vineyard has a long history of leadership and innovation in the wine industry and is known for producing wines of the highest quality. Beaulieu Vineyard founder Georges de Latour imported the first phylloxera-resistant grape vines to California in 1902, which helped to save the American wine industry from the potentially devastating vine disease. In addition, BV conducted fourteen years of Cabernet Sauvignon clone research that benefited the entire industry. The objective was to identify the best clones of Cabernet Sauvignon vines for specific regions within the Napa Valley. Due to this research, BV vineyards now produce some of the finest Cabernet Sauvignon grapes in the world. The tradition of quality and innovation continues under the leadership of Winemaker Joel Aiken, who has been at BV since 1982 and trained under the famed winemaker Andre Tchelistcheff.Beaulieu Vineyard is produced by Diageo Chateau & Estate Wines, which is part of Diageo, the world's leading premium drinks business. DC&E also produces and markets Sterling Vineyards®, the wines of the Chalone Wine Group, Solaris, and Blossom Hill, as well as the French wines of Barton & Guestier. DC&E is also a leading importer of classified Bordeaux in the U.S. and F.E. Trimbach wines from Alsace. A collection of Burgundy estate-bottled wines and several other fine European wines complement the selection. Diageo's broader business includes Smirnoff Vodkas and flavored malt beverages, Guinness, Bailey's Irish Cream, Crown Royal, and Captain Morgan Original Spiced Rum, as well as many others of the world's leading premium drinks brands. The company is listed on both the New York Stock Exchange (DEO) and the London Stock Exchange (DGE). Please enjoy our quality responsibly.
---
KENWOOD SONOMA COUNTY AND KENWOOD RESERVE MERLOTSTWO WINES, TWO STYLES
September 29, 2006 – When considering the just-released 2004 Kenwood Vineyards Sonoma County Merlot and 2003 Kenwood Vineyards Reserve Merlot, a wine drinker would logically ask which wine is better. Unfortunately, it's a question without a definitive answer. Both wines feature premium Sonoma County grapes and both are aged in small oak barrels. The real difference is stylistic, and the best wine is the one that individual wine drinker enjoys the most.A little guidance can make the choice between these two fine Kenwood Merlots easier, however. The 2004 Kenwood Sonoma County Merlot is created with pure pleasure in mind. Towards that end, Merlot grapes are sourced from Sonoma Valley, Dry Creek Valley, Alexander Valley, Russian River Valley and Carneros to allow ultimate blending flexibility. Picked at full maturity, fermented in stainless steel and aged for 21 months in French and American oak, the Kenwood Sonoma County Merlot offers appealing berry character and supple texture to captivate wine drinkers of every kind, from novices to connoisseurs. In contrast, the 2003 Kenwood Reserve Merlot is made to showcase the serious side of this grape. Grapes grown in Kenwood's very best Sonoma Valley Merlot vineyards are picked at optimal ripeness, fermented in stainless steel and aged in small French oak barrels. Then the barrel lots with the most intense, structured fruit are selected for Reserve and given additional time in oak – a total of 27 months – to gain complexity to complement the wine's powerful profile. The Kenwood Reserve Merlot is big, bold and nuanced; a wine to savor and to age.The 2004 Kenwood Sonoma County Merlot displays full, forward aromas of plum, raspberry and dried cranberry, with a hint of white pepper in the background. Medium-bodied flavors of plum and raspberry are light, silky and supple on the palate. The delicious fruit character is balanced by fresh, balanced acidity, resulting in a lingering, yet elegant finish. With 43,000 cases produced, the supply of 2004 Kenwood Sonoma County Merlot is as generous as the wine itself. It is available nationally at a suggested retail of $17.Ripe, concentrated aromas of blueberry, French plum and cranberry in the 2003 Kenwood Reserve Merlot are accented by cinnamon nuances. Similar fruit components dominate the intense flavors, along with a persistent thread of herbal complexity. Impressive viscosity and velvety tannins give the wine real weight in the mouth, and moderate acidity allows the fruit to carry into the finish. Already drinking well, it promises to evolve beautifully with a year or two of cellaring. The 2003 Kenwood Reserve Merlot is available nationally at a suggested retail of $25. Only 2,100 cases were produced. Kenwood Vineyards produces premium wines that capture the essence of Sonoma County's world-class vineyards. Established in 1970 in the scenic Sonoma Valley, just an hour north of San Francisco, Kenwood Vineyards welcomes visitors to its tasting room daily.
---
KORBEL BRANDY TO SHINE IN
THE LATIN GRAMMY® GIFT LOUNGE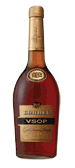 Always in style, Korbel Brandy will be shining brightly as they have been selected to participate in the Latin GRAMMY® Gift Lounge, where the artists and presenters will relax and socialize during the rehearsals for the big event. In addition to being the spirits participant in the Latin Grammy® Gift Lounge, Korbel Brandy will be furnishing bottles of its delicious, hand-crafted VSOP Brandy for inclusion in the gift bags presented to Latin GRAMMY® presenters and performers. Crafted from the company's finest barrels, Korbel VSOP Brandy showcases layered fruit, cedar and vanilla flavors, and a rich, smooth finish.
The biggest night of the year for Latin musicians, the 7th Annual Latin GRAMMY® Awards promises to be a night of passion, drama and excitement. International singing sensation Shakira leads all artists with six nominations, followed by Guatemalan singer/songwriter Ricardo Arjona, Argentine rocker Gustavo Cerati and Mexican pop/alternative songstress Julieta Venegas with four nominations each.
The 7th Annual Latin GRAMMY® Awards will be broadcast on the Univision Network from 8-11 p.m. (ET/PT) from Madison Square Garden.A brandy maker since 1889, Korbel now ranks among the United States' most respected brandy distillers. The Heck family owns and manages Korbel Brandy as well as Korbel Champagne Cellars, the maker of America's most popular premium champagne.