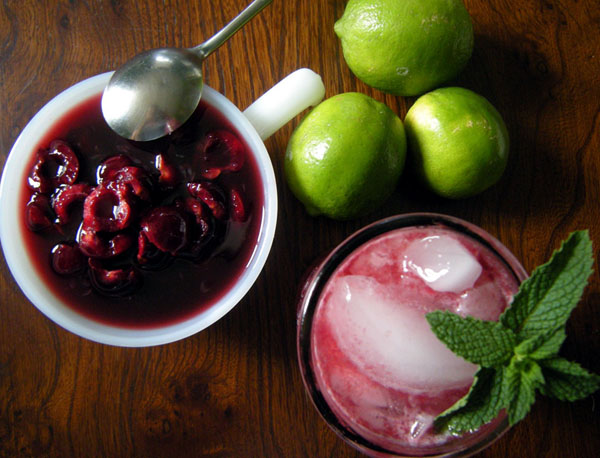 The Cherry Blossom
6 Fresh cherries
½ Lime
2 Teaspoons of sugar
3 oz. Three-O Cherry vodka
1 cup of crushed ice

Cut lime into 3 wedges.  Put cherries, lime and sugar into a large glass. 
Mash fruit and sugar together until juicy. 
Add vodka and ice.
Cover and shake vigorously until combined and serve.
---
Thursday-Saturday,
April 29-May 1, 2010




The largest Rhone tasting in the world and the ONLY one that kicks off with a bowling tournament. This event happens the first week of May each year and features wineries from all over the world who specialize in Rhone wines.

28th Annual
Paso Robles
Wine Festival
Friday-Sunday, May 21-23, 2010


The Paso Robles Wine Festival is the key wine tasting event held along California's Central Coast. Wine tasting meets culinary delight. Simple pleasures of wine, artisanal food and good company come together among the oaks and in the sun.
Visit: travelpaso.com
---
The Napa Valley Collection

                               First Annual 
                     HALL Cabernet Cookoff™

               Sunday, May 16th, 12-4pm at HALL St. Helena

An Event to Benefit Napa Valley Non-Profits

9 Professional Chef teams and 9 Amateur Cook teams
will compete for your vote!
You'll taste dishes made  primarily with organic and sustainable ingredients,
then decide which cuisine pairs perfectly with HALL Cabernet Sauvignon!

Winning teams will be given a portion of the proceeds to donate
to their favorite Napa Valley Non-Profit, plus prizes to be determined.

There will also be wine tasting, cooking demonstrations and more!

This event is open to the public. Get tickets here!

Presenting the HALL Cabernet Cookoff Chef Teams:

(PRO)  Fume Bistro – Chef Terry Letson

(AM) "The Brown's Valley Cooks" – Team Leader:  Mark Brown

(PRO) Calistoga Ranch – Chef Erik Villar

(AM) "Napa Valley Vintners" – Team Leader:  Mike Jackson

(PRO) The Bounty Hunter Wine Bar & Smokin' BBQ – Chef William Wright

(AM) "It's a Family Affair" – Team Leader:  Nancy Irving

(PRO) The Grange – Sacramento – Chef Michael Tuohy

(AM) "The Gourmet Angels" – Team Leader:  Fran Rosenberg

(PRO) Sift:  A Cupcakery – Chef Andrea Ballus

(AM) "La Belle Epoque" – Team Leader:  Roxann Archer

(PRO) Paula le Duc Catering – Chef Daniel Capra

(AM) "SuDan Farms Cyber Cooks" – Team Leader:  Gary Exner

(PRO) Sunshine Foods – Chef Doug Wattson

(AM) "Family Matters" – Team Leader:  Mikal De Barry

(PRO)  Winery Chefs – Chef Richard Haake

(AM)  "Four Sisters from Maine" – Team Leader:  Dona Noel

(PRO) Pali's Dinner by Design – Chef Matt Palaferri

(AM) "Owings Family" – Team Leader:  Richard Owings


Beef provided to some teams by Five Dot Ranch


Staying in Napa Valley for the Cabernet Cookoff?
La Residence, a charming country inn, is pleased to extend a special discount of $50 off regular rates; simply enter COOK as the promotion code when booking: www.laresidence.com
(Offer is subject to limited availability) Visit: www.hallwines.com/cabernetcookoff for more information.
---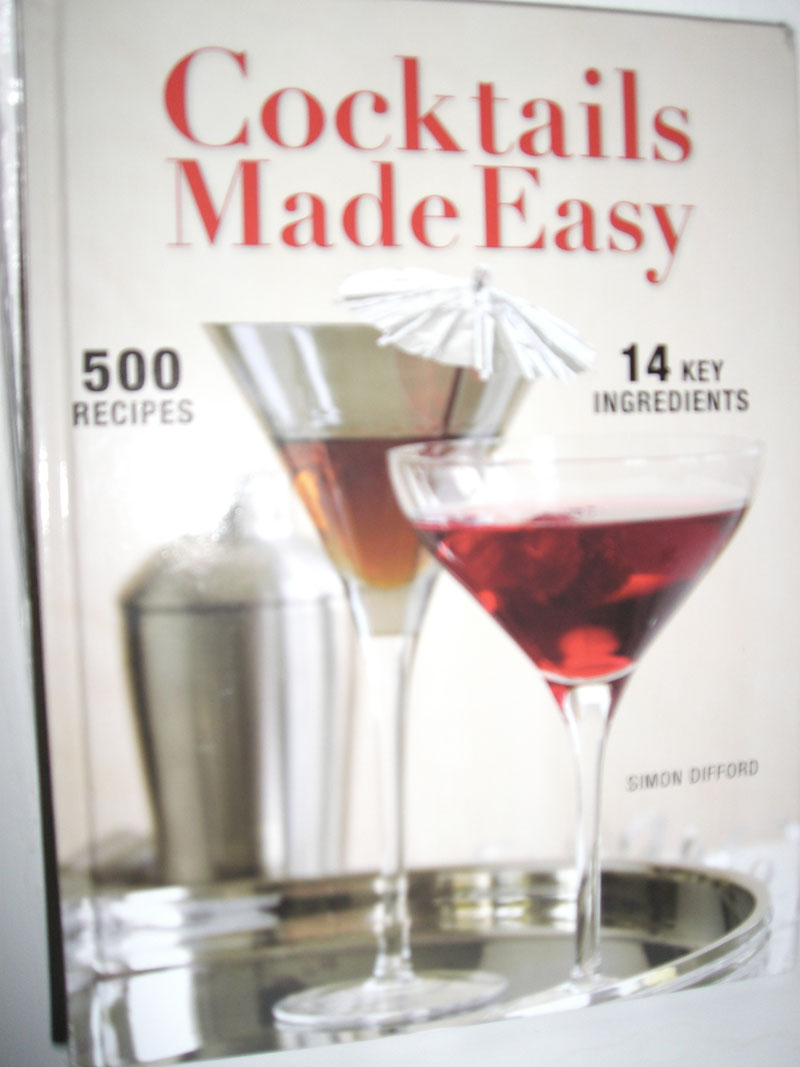 500 WAYS TO PLEASE YOUR LOVER
COCKTAILS MADE EASY by Simon Difford
A great new recipe book to make you the life of your next party, with easy to follow recipes and recommendations for serving.
---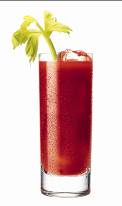 Hot Mama
1 oz Three-O Tomato vodka
3 oz tomato juice
2 dashes of red hot sauce
1 dash Worcestershire sauce
0.5 oz lemon juice
1 pinch salt
1 pinch peppers
1 stalk celery
Add Three-O Tomato vodka, tomato juice, red hot sauce, Worcestershire sauce, lemon juice, pinch of salt and pinch of pepper.
Pour back and forth between two mixing glasses and pour into an ice-filled highball glass.
Garnish with celery stalk.
---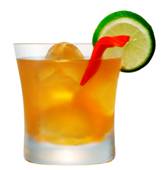 Evolutionary CORZO Margarita
2 parts Corzo Reposado Tequila
1/2 part Grand Marnier
½ parts agave nectar
3/4 parts fresh lime juice
6-8 small chunks of your choice of pepper (yellow, red, or orange)
Process: In a mixing glass, muddle the pepper in the agave nectar and lime juice.  Then add remaining ingredients and shake well with ice.  Strain over ice into rocks glass.
Garnish: pepper "flag" and lime "bow-tie" & optional salt-rim.
---