A SWEET VALENTINE SURPISE

Honey Champagne Fondue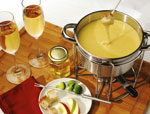 Makes 2 servings
16 ounces Swiss or Gruyere cheese, shredded
4 teaspoons cornstarch
1 teaspoon dry mustard
1 tablespoon butter
1/4 cup shallot, minced
1 clove garlic, minced
1 1/4 cups brut (dry) champagne or sparkling wine
1/3 cup Honey
2 tablespoons lemon juice
Pinch of nutmeg
1/2 teaspoon white pepper
1. Toss cheese with cornstarch and dry mustard to coat; reserve.
2. In a heavy pan or fondue pot, over medium heat, melt butter. Saute shallot and garlic until soft, 2 to 3 minutes. Add champagne and bring to a boil.
3. Slowly add reserved cheese mixture, a little at a time, stirring constantly, until cheese melts. Stir in honey and lemon juice; stir until smooth and continue to simmer 2-3 minutes more. Season with nutmeg and pepper. Serve immediately; keep warm.
Dipping suggestions: Crusty bread cubes (French, Rye, Pumpernickel), Granny Smith apple slices, carrots, and steamed broccoli.
Honey Chocolate Fondue
Makes 2 ¾ cups
1 cup whipping cream
3/4 cup Honey
1/3 cup scotch
8 ounces bittersweet chocolate, coarsely chopped
1/2 tablespoon vanilla
In a heavy pan or fondue pot, heat cream, honey and scotch over medium heat until bubbles begin to form at edge of pan. Add chocolate and allow to stand 5 minutes. Whisk in vanilla until mixture is smooth. Serve immediately.
Dipping suggestions: Fresh and dried fruit, cubed angel food or pound cake, gingersnaps, ladyfingers, or scones.
Honey White Chocolate Fondue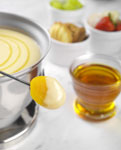 Makes 2 ½ cups
3/4 cup whipping cream
3/4 cup Honey
1/3 cup scotch
12 ounces white chocolate, coarsely chopped
1/2 tablespoon vanilla
In a heavy pan or fondue pot, heat cream, honey and scotch over medium heat until bubbles begin to form at edge of pan. Add chocolate and allow to stand 5 minutes. Whisk in vanilla until mixture is smooth. Serve immediately.
Dipping suggestions: Fresh and dried fruit, cubed angel food or pound cake, gingersnaps, ladyfingers, or scones.
---
ORIEL FEMME FATALE ROSÉ
THE ROMANTIC CHOICE FOR VALENTINE'S DAY
What makes an evening more special than a bottle of wine from one of the best winemaking regions in the world? Oriel Femme Fatale is an irresistibly seductive Rosé from Bordeaux, France and the ideal choice for Valentine's Day.
Launched nationally in 2006, Oriel has commissioned two dozen of the world's most esteemed winemakers from the best wine regions across the globe to make a variety of limited-production wines under the Oriel banner. The wines are served at top restaurants such as Cru in New York, Cafe Boulud in Palm Beach and TRU in Chicago.
Femme Fatale winemaker Esme Johnstone in Bordeaux makes what The Financial Times calls 'The Rolls Royce of Rosé.' Rich and full with flavors of strawberry, raspberry and blackberry, this wine complements any meal and is the perfect partner to the ultimate Valentine's aphrodisiac: oysters. Johnstone says, "Spicy food goes particularly well with Femme Fatale. It takes the edge off it in just the right way." So, whether you're cooling things down or heating thing up this Valentine's, Oriel Femme Fatale is your romantic choice for wine.
Femme Fatale is available at www.oriel.net and in retailers and restaurants in Alabama, Arizona, California, Connecticut, Colorado, Florida, Georgia, Illinois, Louisiana, Massachusetts, New Jersey, New York, North Carolina, Tennessee and Texas.
ABOUT ORIEL
Founded by entrepreneur John Hunt, Oriel is the first and only brand to offer artisanal wines handmade in small quantities by the best winemakers in the world. Oriel offers 27 wines from 24 distinct appellations across the globe. Most of the wines are value-priced between $15 and $25 per bottle, providing consumers access to wines made by the winemakers behind such esteemed labels as Petrus and Penfold's Grange. Oriel's wines each express a distinct sense of place and empower consumers by a commitment to high-quality, affordable wines made in small quantities under one trustworthy label.
The Oriel winemaking team has unsurpassed experience at wineries around the world, including Bryant Family, Château d'Yquem, Château de Sours, Château Ste. Cosme, Château Guiraud, Château Lascombes, Château Quinault, Colgin Cellars, Domaine de Chevalier, Domus Area, Dutton Goldfield, Gran Clos, Hacienda Monasterio, Hartford, La Crema, La Val, Le Fonti, Nicodemi, Penfold's Grange, Petrus, Poggio Antico, Reichsgraf Von Kesselstatt, Ridge, Royal Tokaji, Sesti, Stags Leap, Venica & Venica, and Weingut Durnberg.
---
LAKE COUNTY WINE CLAIMING ITS SPOT ON THE WINE MAP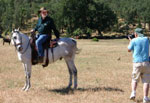 ... "When Kaj Ahlmann wanted to invest in vineyards, the Dane initially looked into Napa County, where vineyards are small and price tags are large. On a whim, Ahlmann jumped the county line to Lake County and found 4,300 acres of land... Vineyard plantings are essentially islands on the vast ranch. He has dedicated a portion of the land to a conservancy trust for hiking and the preservation of fauna and flora and will feature docent-led geology and history tours. Ahlmann's vineyards, like most other large ranches in Lake County, are designed with wildlife corridors, so paths for deer, boar, elk, bears and the occasional mountain lion aren't blocked by vineyard trellises". The Winery has been featured in the San Francisco Chronicle and recently was featured in Wine Enthusiast.

Six Sigma Winery Featured in Wine Enthusiast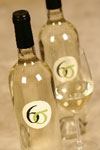 Six Sigma Ranch wine list
WHITE WINES
2005 Sauvignon Blanc Rooster Vineyards
Lake County (Sauvignon Blanc)
Red Wines
2004 Cabernet Sauvignon Else's Vineyard
Lake County (Cabernet Sauvignon 85%, Cabernet Franc 15%)
Six Sigma Ranch
13372 Spruce Grove Road
Lower Lake, CA 95457
United States
Phone 707-994-2086
Alternate Phone 888-571-1721
Fax 707-994-9604
www.sixsigmawinery.com
---
CUFF & BUTTONS COCKTAIL
Cuff & Buttons is set apart from other catering services with its team of talented professionals creating hand-crafted cocktails and bringing 200 years of cocktail tradition to modern day New York City. Cuff & Buttons is a partnership between three of Manhattan's most elite bartenders, Chad Solomon, Sasha Petraske and Christy Pope, all classically trained in the craft of the cocktail with expert knowledge of spirits and service.
Sasha Petraske made his mark on the industry with his two legendary cocktail establishments, Milk & Honey and Little Branch, which are recognized internationally for being on the cutting edge of the cocktail industry and helping to revive the lost art of classic 19th century style mixology. Christy Pope and Chad Solomon are accomplished bartenders who honed their craft in some of Manhattan's most respected cocktail venues, including Milk & Honey, Little Branch, The Pegu Club and the Flatiron Lounge. The Cuff & Buttons team has been featured in Food and Wine Magazine, LA Times, New York Times and The Robb Report.
Champs-Elysee is made with the coveted, single-district cognac, Pierre Ferrand Ambre, Chartreuse, fresh lemon juice and Angostura bitters. When asked why the cocktail was chosen for Mardi Gras, Chad Solomon said, "I think the Champs-Elysee cocktail is very appropriate for New Orleans and Mardi Gras. With the rich French tradition that permeates New Orleans, this cocktail really shines with the use of the Pierre Ferrand Ambre and the Yellow Chartreuse, both of which are New Orleans staples. Chartreuse is a popular liqueur in the French Quarter, where natives drink Chartreuse, a Monastic liquor made by Carthusian Monks in France using a recipe dating back to 1605, as shots, as well as Pierre Ferrand Ambre, which is native to the Cognac region in France." This libation will be available at Milk & Honey in Manhattan's Lower East Side and Little Branch in the West Village.
Champs-Elysee
1 ½ oz Pierre Ferrand Ambre Cognac
¾ oz Yellow Chartreuse
½ oz Freshly Squeezed lemon Juice
1 dash Angostura bitters
Combine all ingredients in a mixing glass and add ice. Shake vigorously, strain into a chilled cocktail glass and garnish with a candied pineapple.
---
JetBlue Airways' NOW BOARDING 3 BLIND MOOSE
Best Cellars Co-Founder Joshua Wesson Selects 3 blind moose Merlot
and Chardonnay to Complement Airline's Brand-Name Snacks

JetBlue Airways Corporation (Nasdaq:JBLU) and Low-Fare Sommelier Joshua Wesson, co-founder of Best Cellars Inc., today announced the newest selection of pours for the low-cost carrier's in-flight wine program. By February 1, Merlot and Chardonnay from 3 blind moose, among the hottest new entries in the rapidly growing super premium 'adventure brands' segment of the U.S. wine market, will be available for purchase on all JetBlue flights (a). Selections vary throughout the year.
"Our partnership with Josh and Best Cellars continues to enhance the JetBlue travel and taste experience for our customers," said Eric Brinker, JetBlue's director of brand management and customer experience. "Not only do the wine selections like 3 blind moose pair nicely with our variety of brand-name snacks, but the program also provides our customers with first-class pours at affordable prices."
JetBlue's wine program with Best Cellars began in December of 2005 with Twin Fin's 2004 California Pinot Noir and Chardonnay. Just's Languedoc Merlot and Sauvignon Blanc were the low-fare airline's second
selections, in June of 2006.
"I'm in love with our latest pair of high-flying pours," said Joshua Wesson, JetBlue's Low-Fare Sommelier. "They're immensely enjoyable, instantly accessible and utterly egoless. What more could you ask for from an in-flight dining companion?"
"We are very excited to partner with JetBlue and to have our 3 blind moose Chardonnay and Merlot poured on their flights," said Stefanie Jackel, Associate Brand Manager for 3 blind moose. "We have no doubt that both these quality wines will prove to be as memorable on the ground as they are fun to drink in the air." . For information or reservations call 1-800-JETBLUE (1-800-538-2583) or visit www.jetblue.com.
---
The Victoria Festival of Wine
March 14th & 15th - Victoria Conference Centre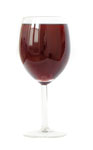 The Victoria Festival of Wine is set for 2007 with events slated for March 14th & 15th and defining the vine is the seminar theme. The two-day event is an opportunity for wine lovers to raise a glass and sample some of the world's tastiest offerings. This year's focus is for participants to learn more about the delicate art of fine winemaking directly from the winemakers themselves. Tickets and more information 250-995-2665 www.victoriafestivalofwine.com