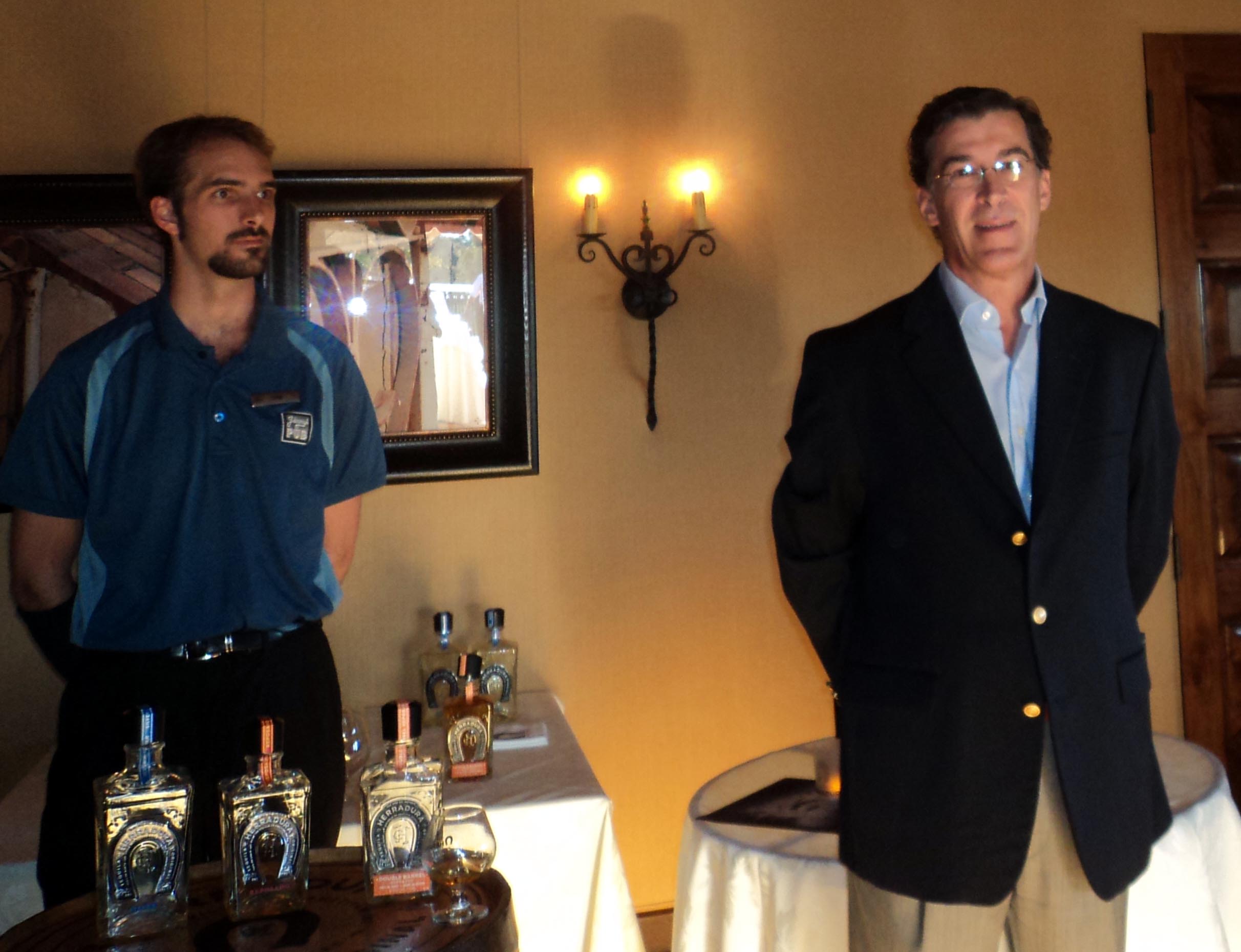 NIGHT TO REMEMBER FOR CASA HERRADURA TEQUILA
by Bonnie Carroll
The exquisite patio of the Ojai Valley Inn and Spa in Ojai, California was the scene for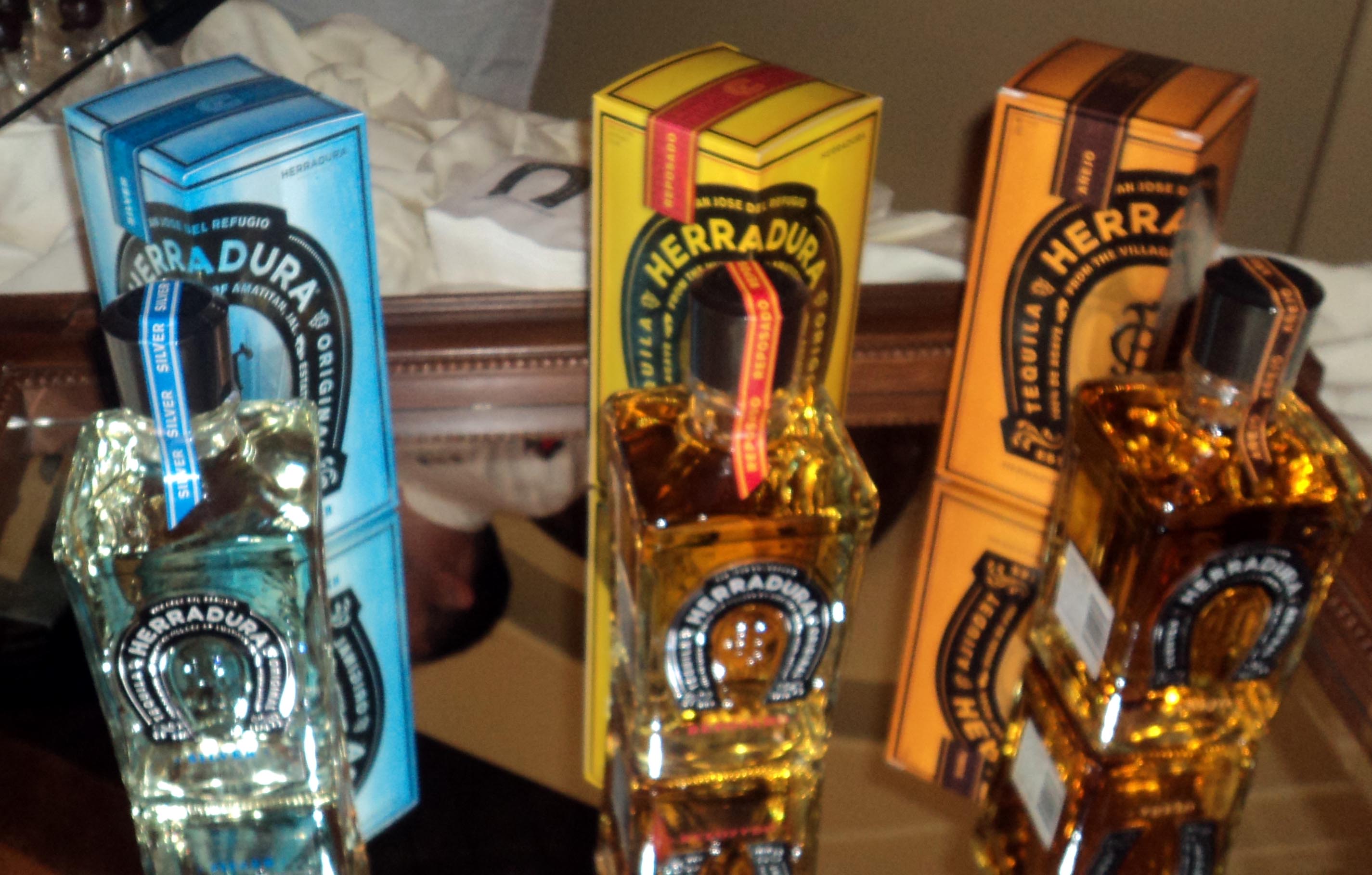 the celebration of the Casa Herradura Tequila, which included an excellent presentation by Ruben Aceves Vidrio, Director of International Brand Development, tastings of Silver, Reposado and Anejo tequila's, unique plates created by Executive Chef Georg Paulussen using Casa Herradura tequila as the main ingredient.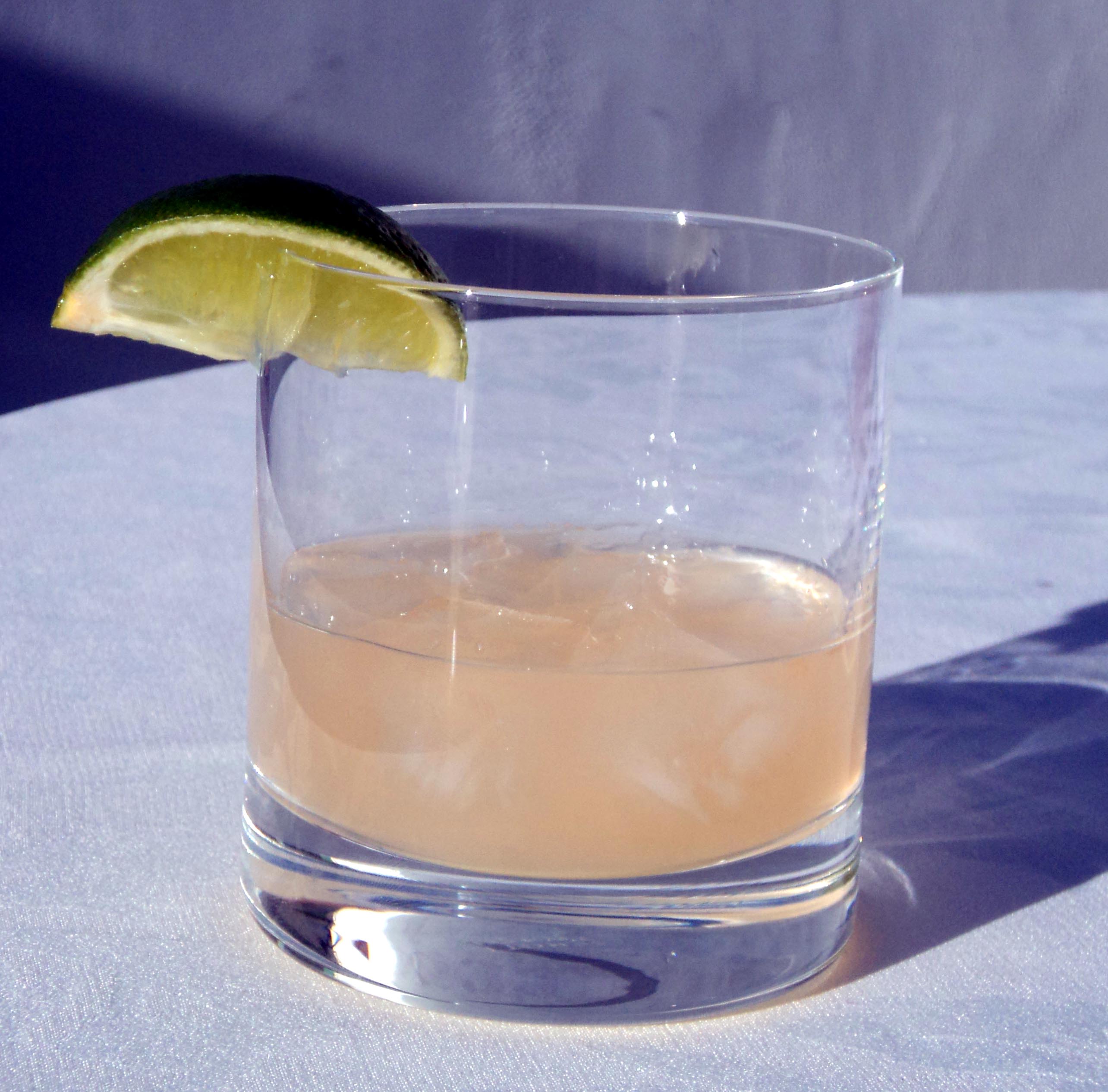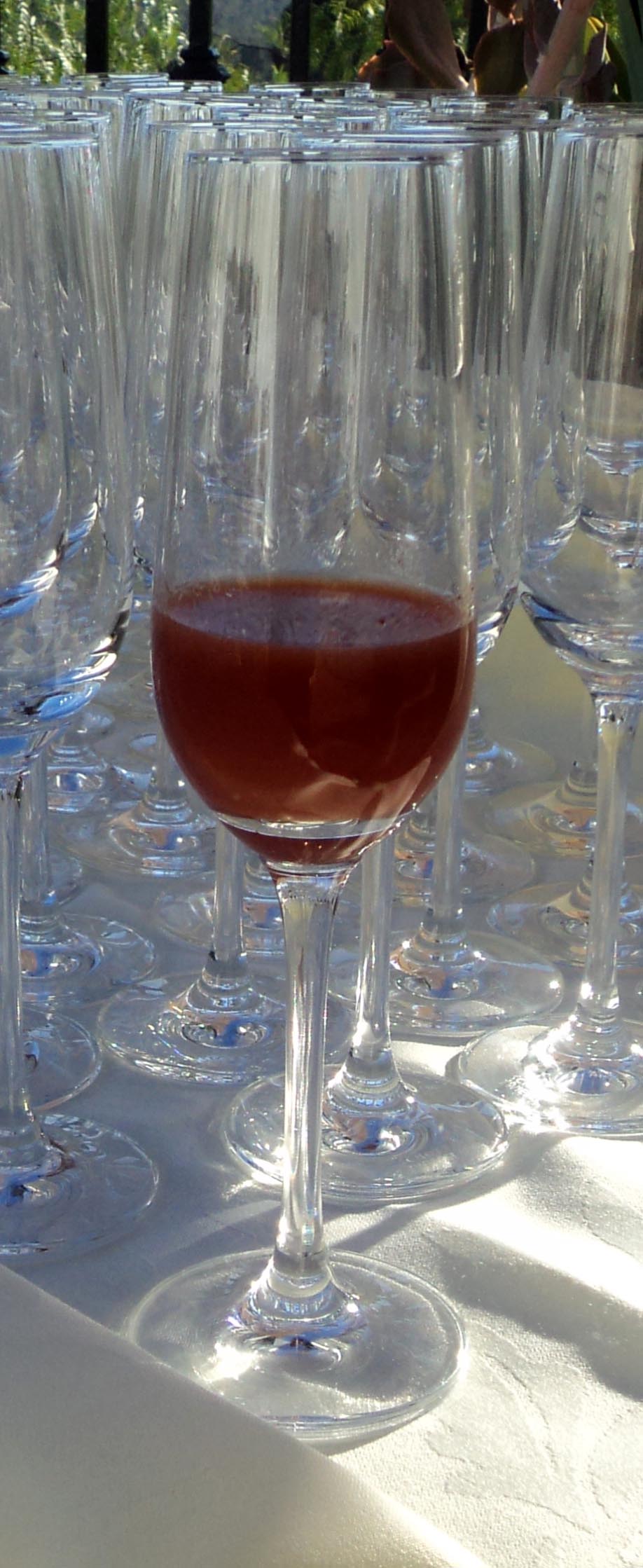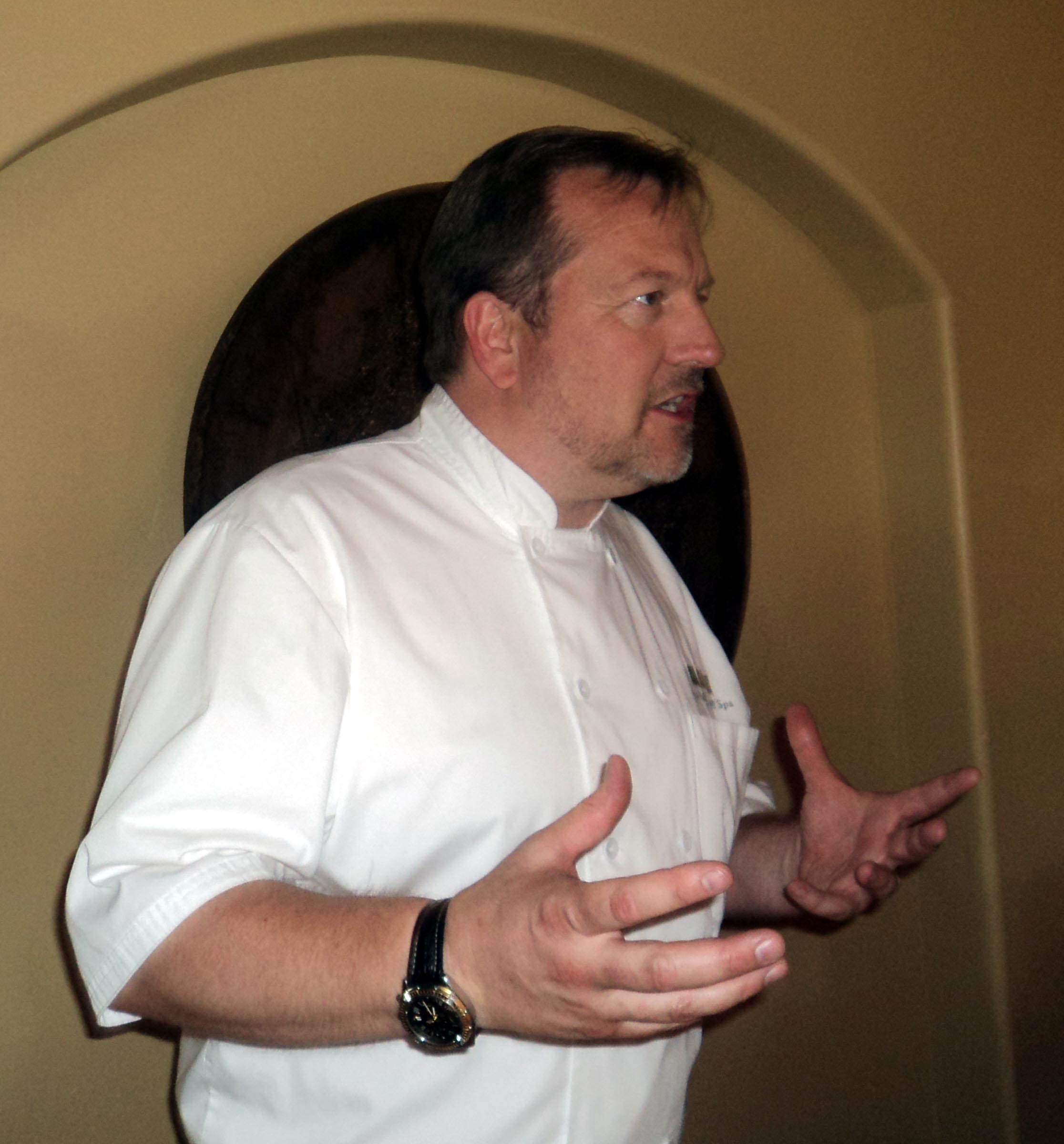 Cocktails included a beautiful Herradura Paloma, made with grapefruit juice, squirt, Herradura Silver Tequila and lime juice. An outstanding Sangrita was a huge hit, and was made with tomato juice, limes, chile powder, Herradura Tequila, salt and pepper.

Mini-burgers made with tequila, avocado, onion, chiles and peppers were delicious, as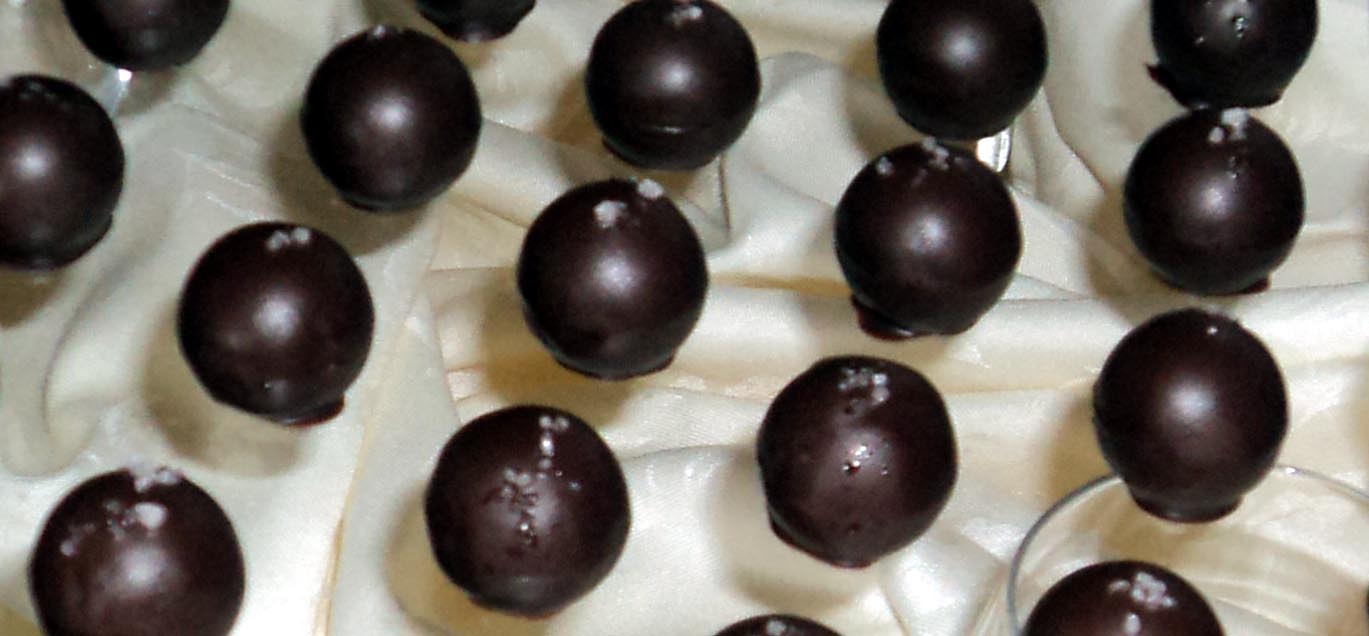 were the beautiful petit tacos and ceviche shooters. Dessert included a lemon-tequila sorbet, and gourmet chocolates made with lemon-lime, tequila, chocolate ganache, dark chocolate and covered with sea salt that were the perfect sweet ending to the eveining.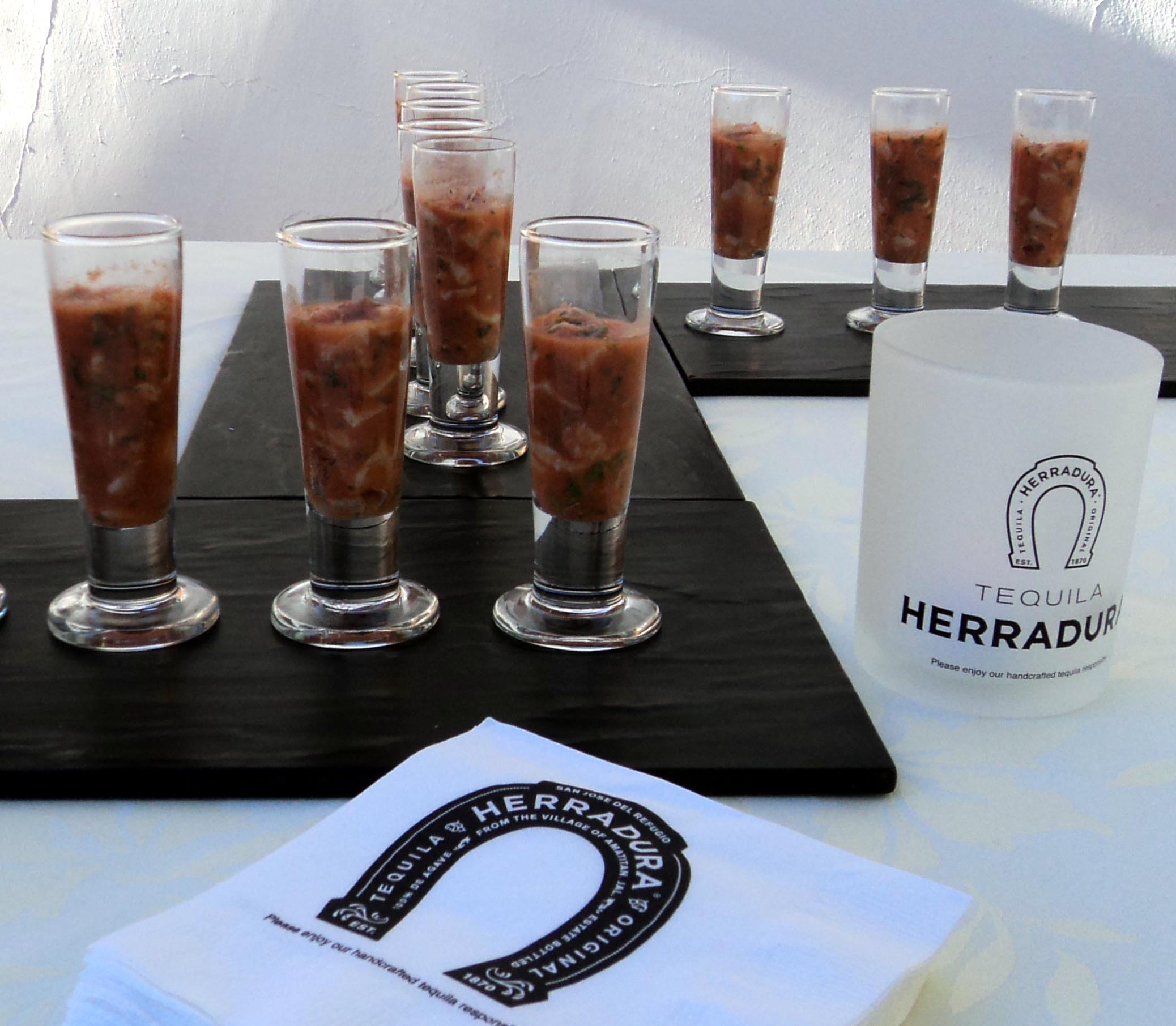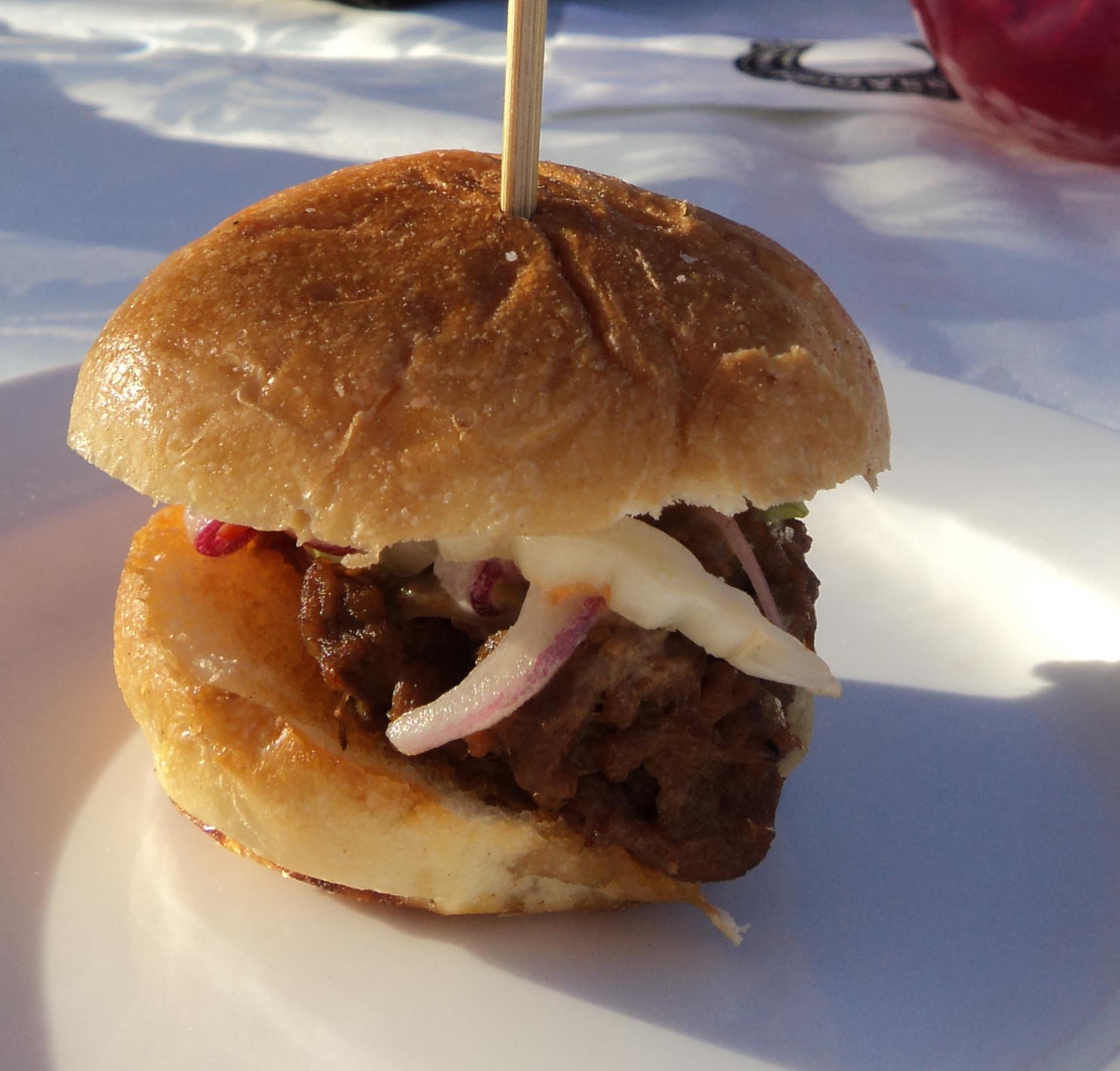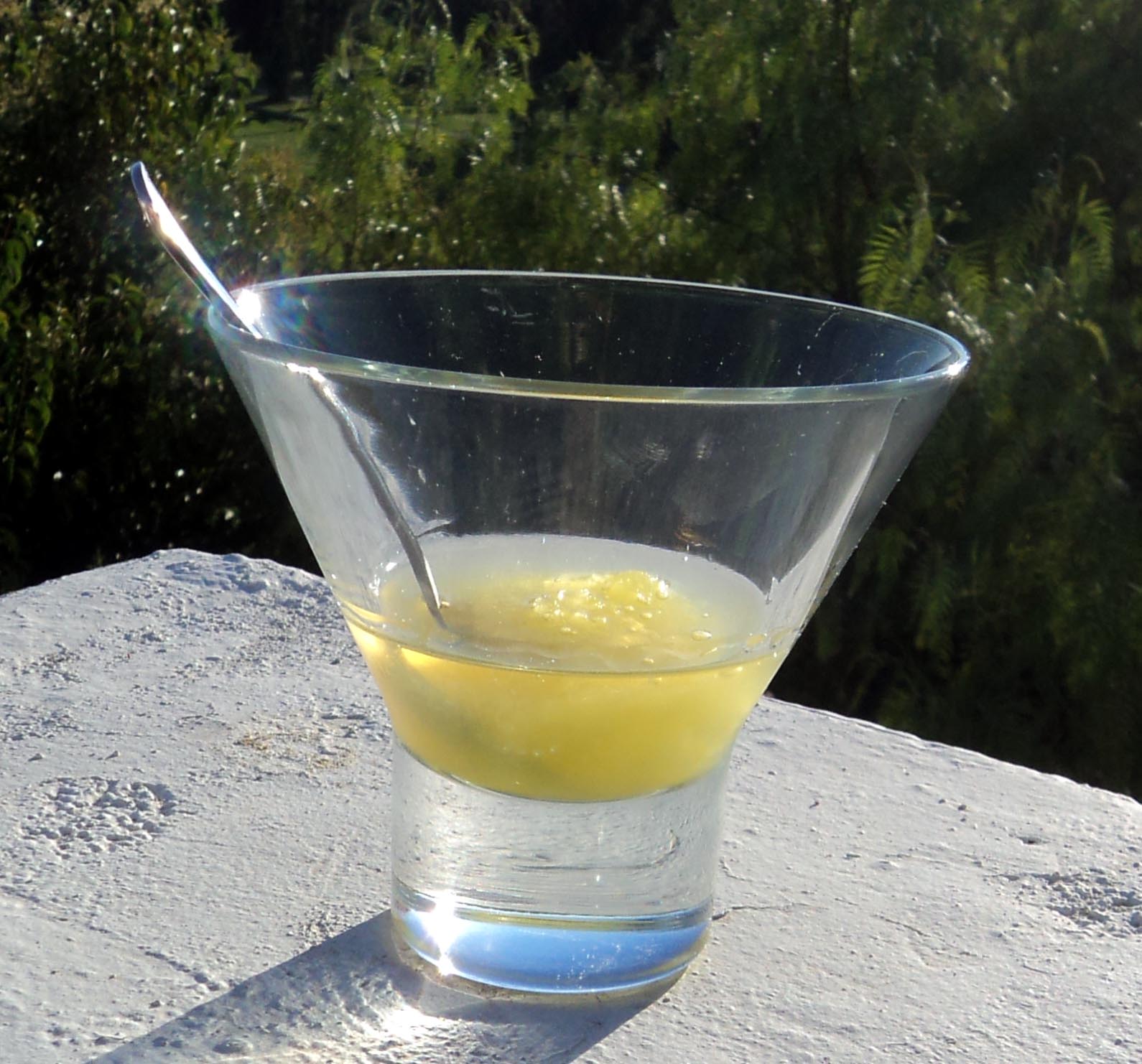 The delivery of a Casa Herradura special barrel to the Ojai Valley Inn and Spa was cause for this delightful celebration, which was attended by a bevy of local Ojai business associates, hotel executives, representatives from Herradura and some very lucky media guests. Congratulations to Casa Herradura, Chef Paulussen and his staff on a magical party overlooking the Ojai Valley Inn golf course. For additional information visit: www.herradura.com.
___________________________________________  NEW CRAFT BREWS, BAND LINE UP AND CELEBRITY JUDGES ANNOUNCED FOR THE CALIFORNIA BEER FESTIVAL IN SAN DIMAS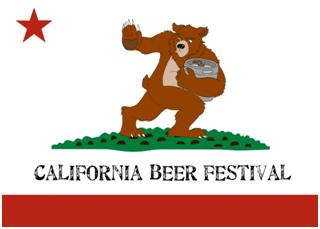 Playboy Playmate of the Year 2013 Raquel Pomplun joins judging panel at annual festival celebrating craft beers, featuring live music, mouth-watering food truck fare and more at Bonelli Regional Park on Saturday, September 7, 2013
The California Beer Festival is returning to Southern California, on Saturday, September 7th, 12:30 p.m.-5:00 p.m., to the Frank G. Bonelli Regional Park in San Dimas.   Beer experts and enthusiasts alike (as well as their designated drivers) will descend upon the park to sample over 70 craft beers, listen to great live bands, and to see the sights - of which there will be many.  While the word is out about this wildly popular festival, there have been some updates on just what is going to make this year special.  All in all, this is the must-attend event to close out the summer for every beer lover in Southern California. 
"We are excited to be bringing some of the best craft brews in the country to San Dimas," says founder Vincenzo Giammanco. "The picturesque lakeside park setting in the rolling hills of the San Gabriel Valley is a perfect location for a day of beer sampling, enjoying music, eating delicious food and having fun.  It all adds up to a guaranteed good time."
The Breweries
No self-respecting beer festival would be complete without an impressive array of breweries in attendance to share their specialty brews.  Those who will be attending this year include:
Karl Strauss Brewing Company; Lagunitas Brewing Company; Hangar 24 Craft Brewery; Deschutes Brewery; Ninkasi Brewing Company; Firestone Walker Brewing Co; CBF Burt's Banana Hefeweizen; Vermont Hard Cider Company; Tap It Brewing Co; Grand Teton Brewing; Sierra Nevada Brewing Co; Pacific Libations-Big Sky Brewing Co; Surf Brewery; Kat Daddy Brewery; Angel City Brewery; Stone Brewing Co; Alaskan Brewing Co; Heroes & Legends Bar & Grill; Dale Bros. Brewery; Mike's Hard Lemonade; American Vintage Beverage; Manzanita Brewing; Legends Brewing; Ballast Point Brewing and Spirits; Goose Island Beer Co; Widmer Brothers; and J.T. Schmids Restaurant and Brewery, with more being added daily!
The Tunes
While entertainment will be in no short supply, there is a particular component of the day's events that will be music to attendee's ears - in the most literal sense.  The sounds taking over the park will include local blues band Little A and the All Nighters and funk/soul musicians The Bomb, with more to be announced as the event draws nearer.
The Eye Candy
In addition to competitive "Bikini Bocce Ball", Playboy Playmate of the Year 2013 Raquel Pomplun will join the California Beer Festival San Dimas, alongside Playboy radio show host of 'Mansion Mayhem,' Brian Olea, as guest celebrity judges.  They will be joined on the judging panel by SoCal beer expert Aielo Jimenez and Camarillo BevMo manager Moises Alvarez, amongst others. 
Raquel Pomplun is the first Mexican-American playmate to win Playmate of the Year.  After growing up in Tijuana, Raquel moved to Chula Vista after middle school.  She is classically trained in ballet and studied biochemistry at Southwestern College and eventually auditioned for Playboy after a co-worker encouraged her to do so.
The California Beer Festival will donate a portion of ticket sales to local non-profits including the Gen Giammanco Foundation, a non-profit organization that provides financial support to student athletes to assist in their pursuit of both scholastic and athletic success in the city of San Dimas.  For a full list of participating breweries, more information and to purchase tickets, visit http://www.californiabeerfestival.com/sandimas.php.   
_______________________________________________________________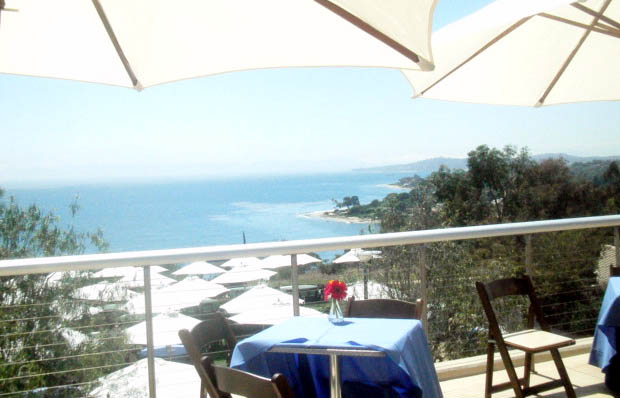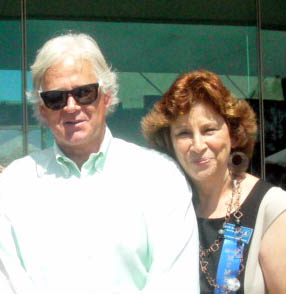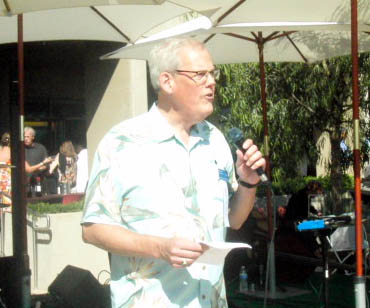 SANSUM DIABETES RESEARCH INSTITUTE "TASTE OF THE VINE"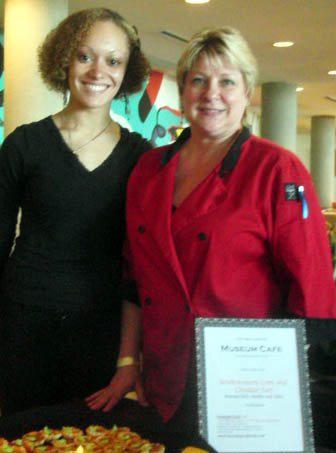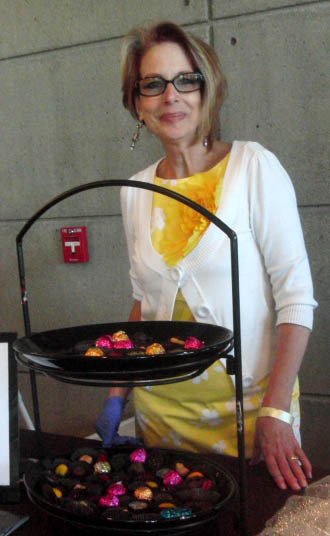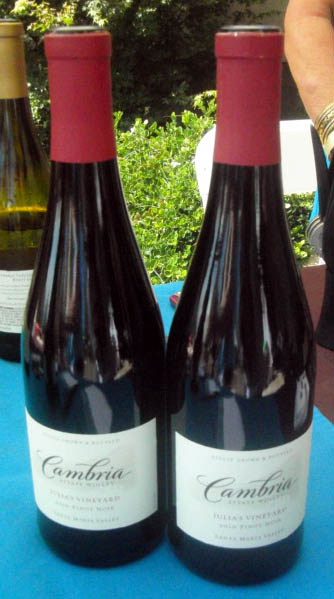 Sansum Diabetes Research Institute held its annual Taste of the Vine & Auction on the bluffs in summerland, and the annual event attracted a huge crowd who came to enjoy the beautiful weather and ocean view from the QAD. Linda Milner & hubby danced to Society Jazz entertainers, wine and beer from over 40 of California's best purveyors, and food from talented local chefs made it a memorable and profitable afternoon. John Palminteri from KEYT3 did a great job as MC, and everyone had a wonderful time sipping, signing and chatting. For information please visit: www.sansom.org.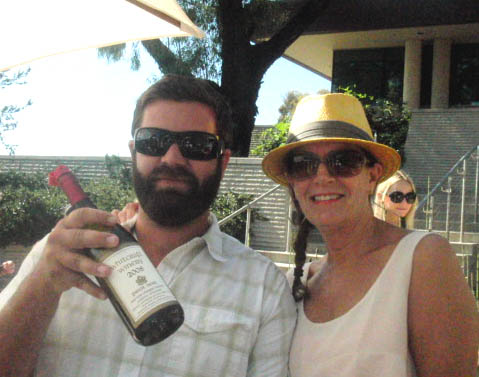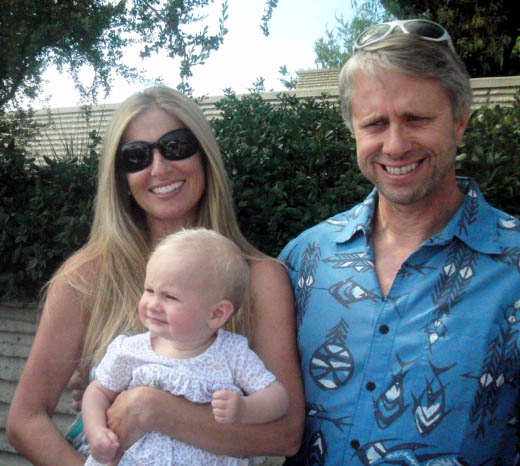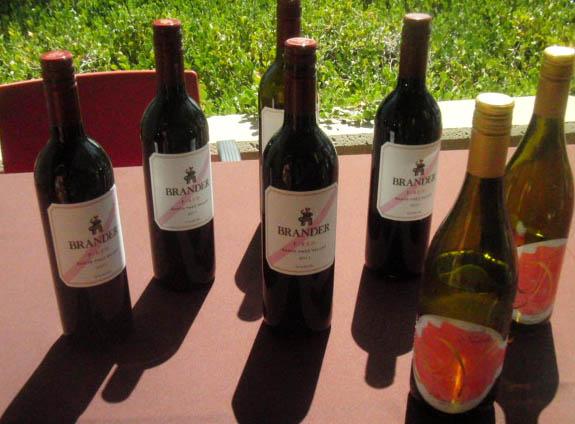 Wineries and breweries participating included Brander Vineyard, Byron Winery, Cambria Winery, Carina Cellars, Daniel Gehrs Wines, Figueroa Mountain Brewing Company, Firestone Walker Brewing Company, Giessinger Winery, Island Brewing Company, Jaffurs Wine Cellars, Los Cinco Locos, Lucas & Lewellen Vineyards, Malibu Vineyards, Ninkasi Brewing Company, Oreana Winery Silver Wines, Telegraph Brewing Company, Tolosa Winery, Whitcraft Winery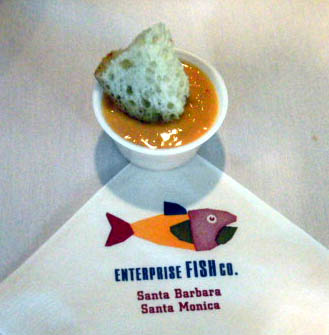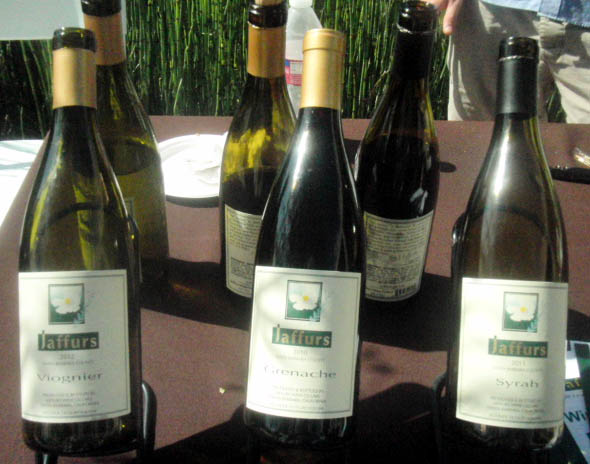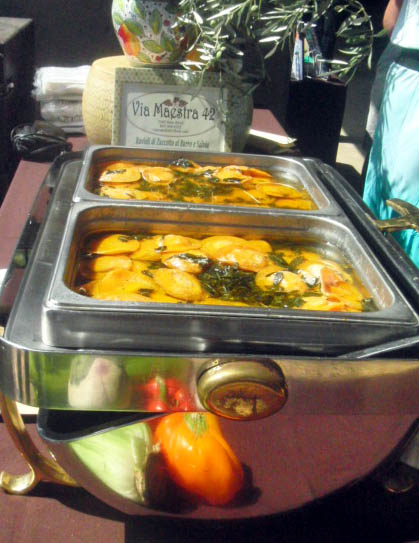 Food & Desserts were provided by California Pizza Kitchen, Chocolats du CaliBressan. Coffee Bean and Tea Leaf, Earth Treats, Enterprise Fish Co. Fresco Café, Luna Olivo, Lunchbox, Max's Restaurant, The Barbecue Company, The Secret Ingredient, UCSB Faculty Club, Via Maestra 42. For information please visit: www.sansum.org.
_______________________________________________________________________
---