SIPS   .    .    .
FRIENDSHIP CENTER'S 9TH ANNUAL WINE DOWN
& BIG HEART AWARDS
by Bonnie Carroll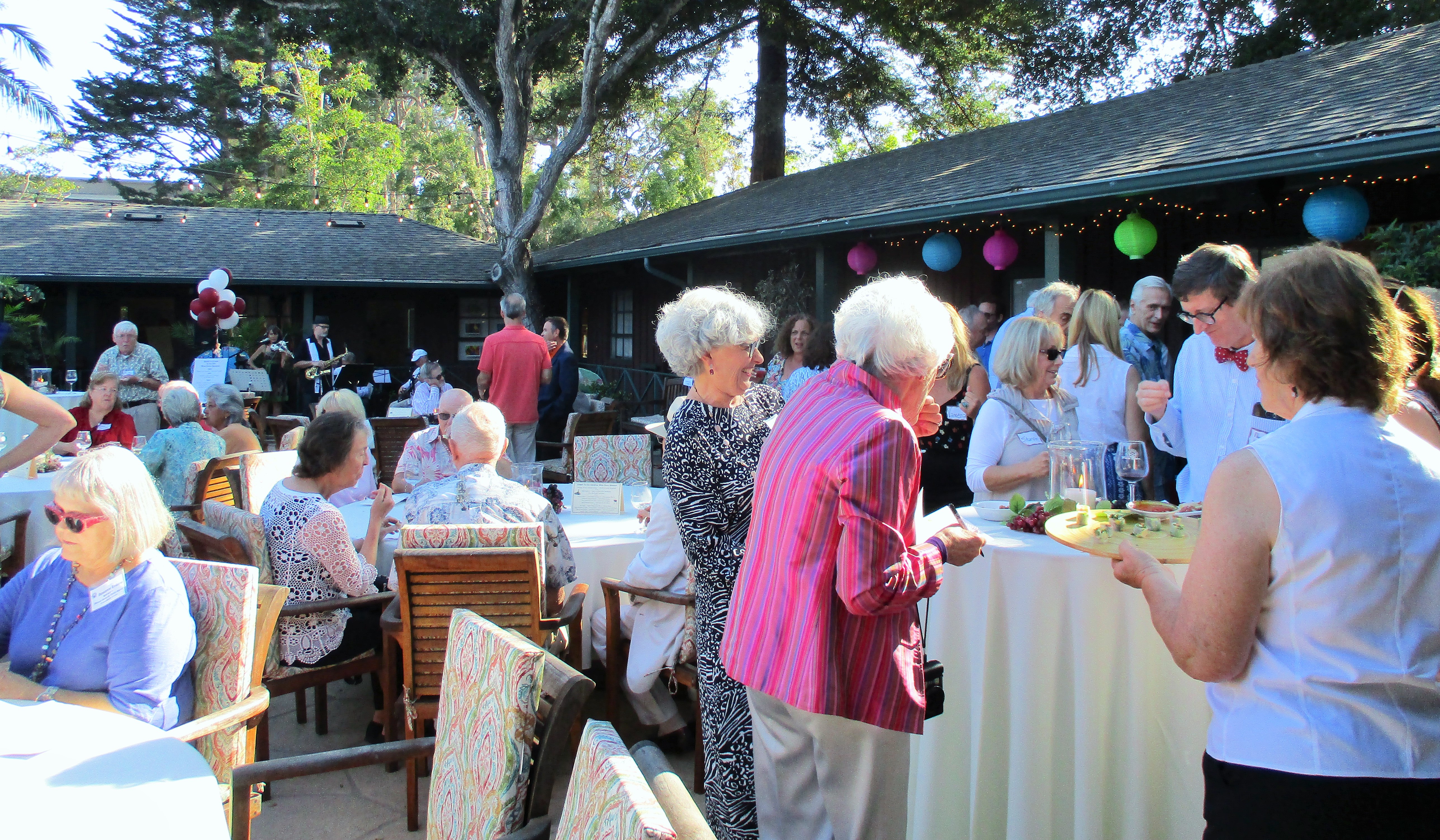 Wine Down Fun at Friendship Center
The 9th Annual Wine Down held at Friendship Center Montecito on Eucalyptus Lane was a stunning sunset soiree where wines and beverages from Buttonwood Farms, Fess Parker Winery, Frequency Wines, Goleta Red Distilling Company, Kalyra Winery, LaFond Winery, Montecito Coffee Company, Rideau Vineyard, Theresa- Noelle Vinyard, Vinemark Cellars, and Windrun Vintners were paired with delicious hors d'oeuvres by Kay Bowman Catering while the wonderful sounds of the Montecito Jazz Project filled the patio. Community leaders, VIPs, valued volunteers. sponsors and supporting guests joined Executive Director Heidi Holly in a toast to the annual event.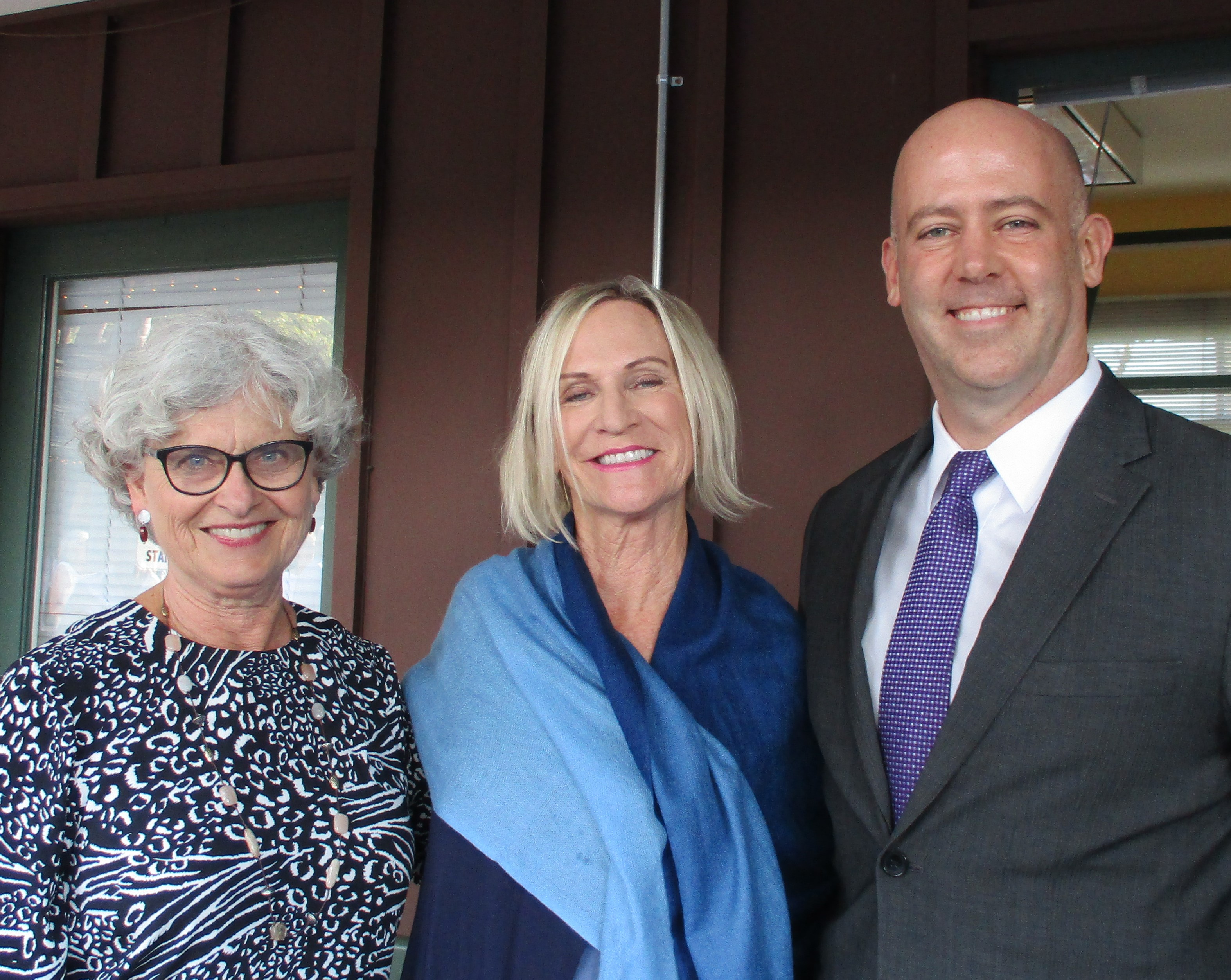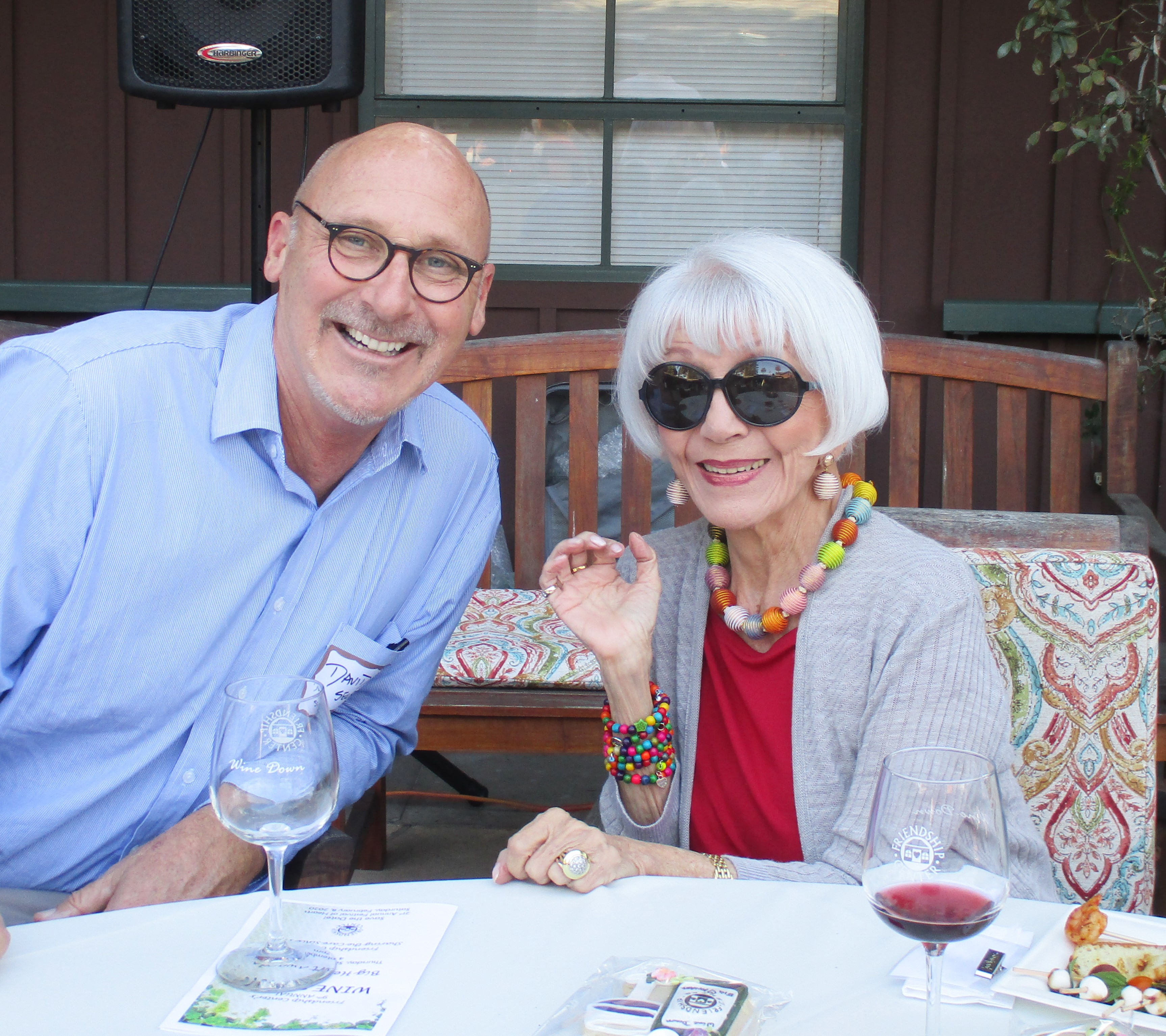 Pat Forgey, Board President, Heidi Holly, Executive Director & Geoff Greene SBCC - Davod Se;berg. Rona Barrett
Big Heart Awards were presented to Kathy Marden co-chair of Wne Down 2019, and Andrew G. Harper, Interim Dean of Santa Barbara City College for their special contributions to the organization. Silent and live auction items were amazing and Geoff Green, SBCC, was the perfect auctioner for the evening encouraging bids and providing fun entertainment while raising valued funds for the organization. A portion of the funds raised went to LEAP-Life Enrichment Activity Program.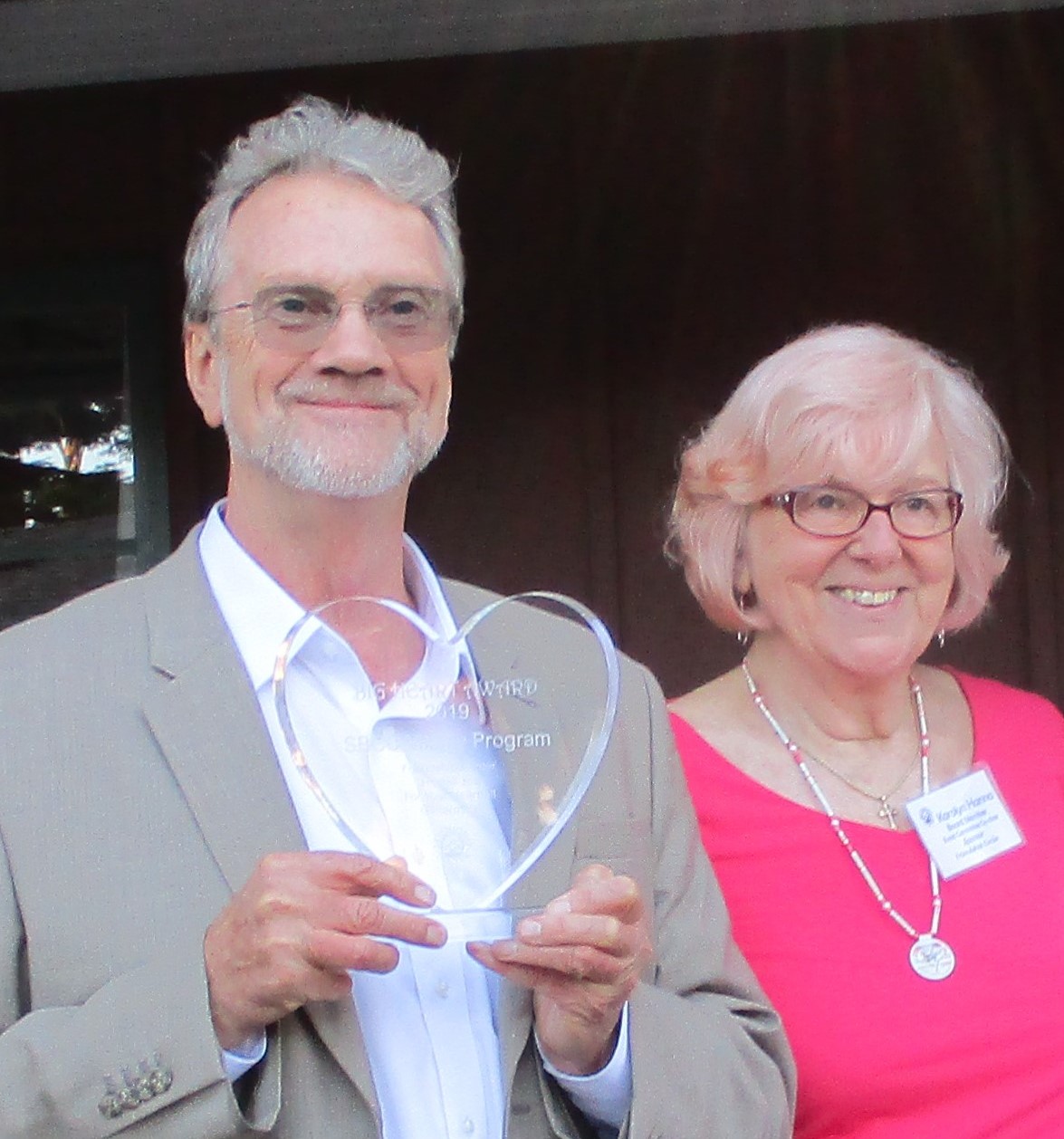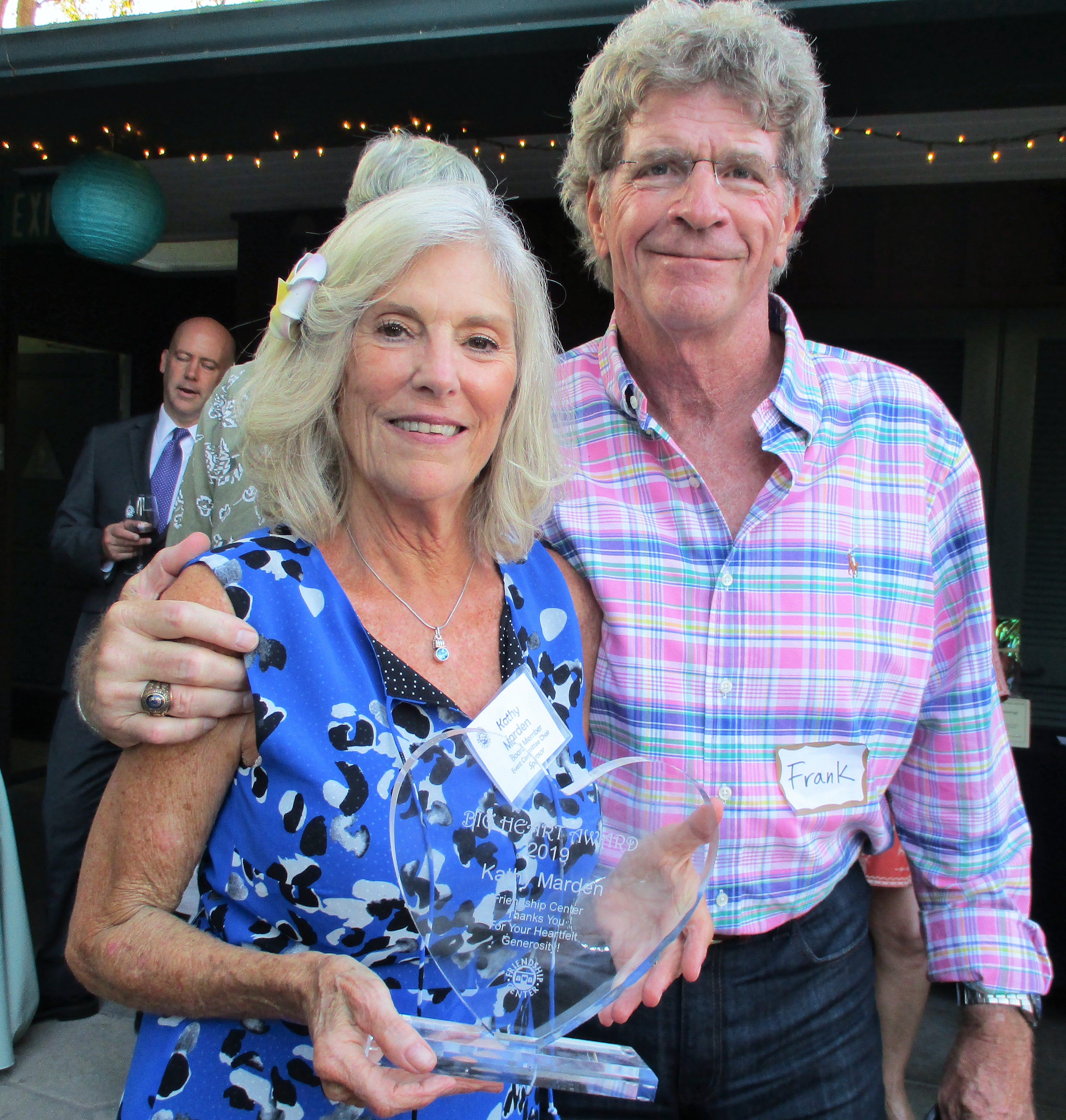 Award Recipient Andrew Harper SBCC Interin Dean & Event Co-Chair Karolyn Hanna- Kathy Marden Event Chair & Award Recipient with Frank Marden
Sponsors David & Louise Borgatello Heritage House Assisted Living, Sally Boughton, Sharon Kennedy Estate Management, Dr. & Mrs. Randall VanderMey, Boone Graphics, Castle Wealth Planning LLC, First American Title Co., Andriana & Sofia Hohlbauch, Ken & Gloria McManus, Penny Mathison & Don Nulty, Ken and Francie Jewesson, Quinn Fiduciary Services, Vince Turano and Steve Warner, , Sue Adams, Patricia Forgey & Jerry Wilson, Karolyn Hanna, Vangie Herrera & Al Anglin, Dr. Sey Kinsell, Kathy Marden & Pamela Vander Heide, Agris & Elsa Petersons, Rona Barrett Foundation, Senior Planning Services, Mary H. Walsh, Joe & Pat Wheatley, and Linda Setlzer Yawitz.
Kudos to Board President Pat Forgey and Executive Director Heidi Holly and all the board members and volunteers for an amazing event. For contributions or additional information visit: www.friendshipcentersb.org.
____________________________________________
FOLEY WINES LEAD VINTNER AT CONNOISEURS' CIRCLE GALA TASTE OF THE TOWN BENEFITING ARTHRITIS FOUNDATION CENTRAL COAST 2019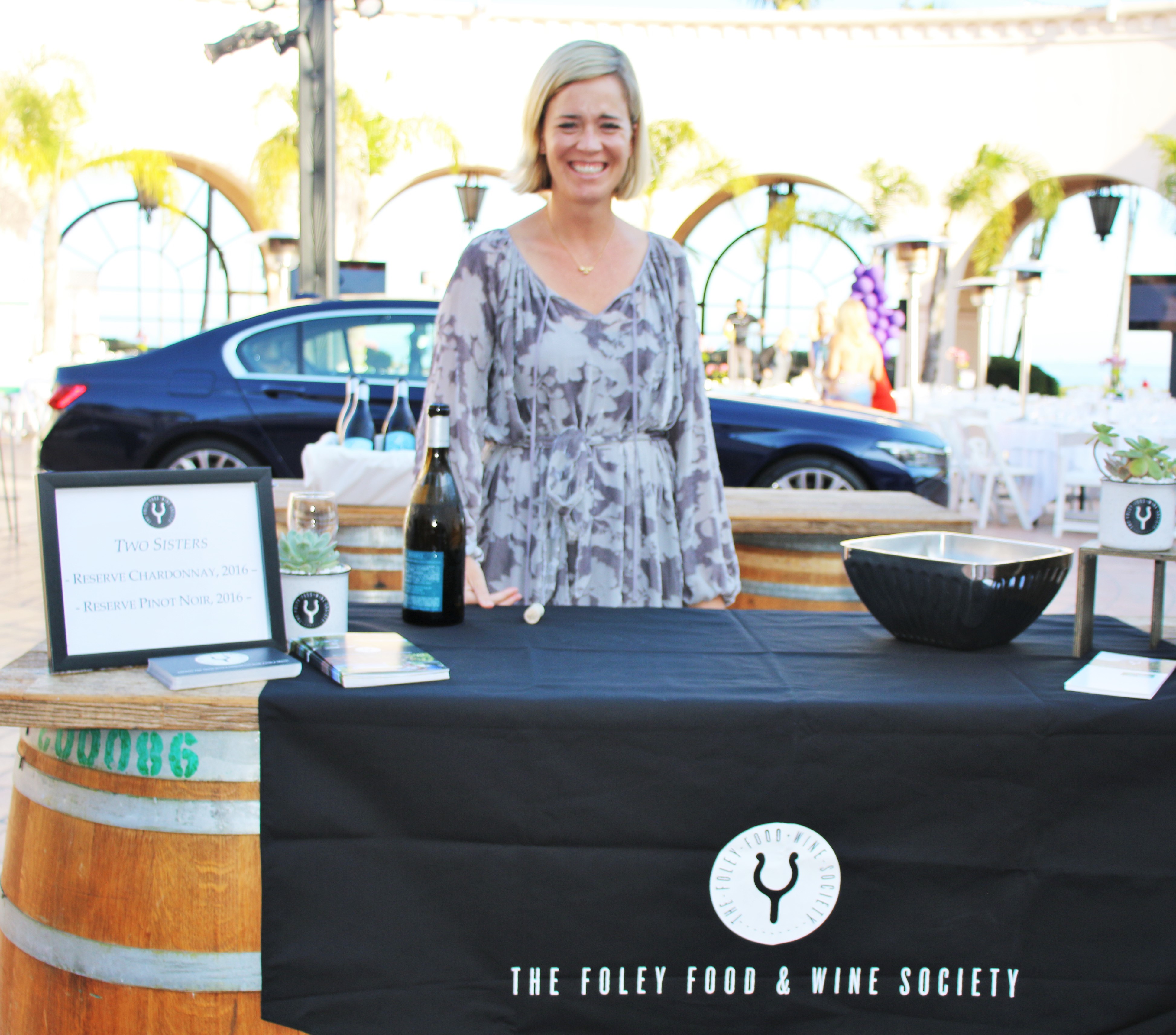 by Bonnie Carroll
Annie Foley was glowing as she greeted guests of the Arthritis Foundation Central Coast Taste of the Town Gala held at the Hilton Santa Barbara Resort & Spa as the Lead Honored Vintner for the 2019 event. The rotunda of the hotel was beautifully set-up for sipping, hors d'oeuvre, dining, awards and dancing.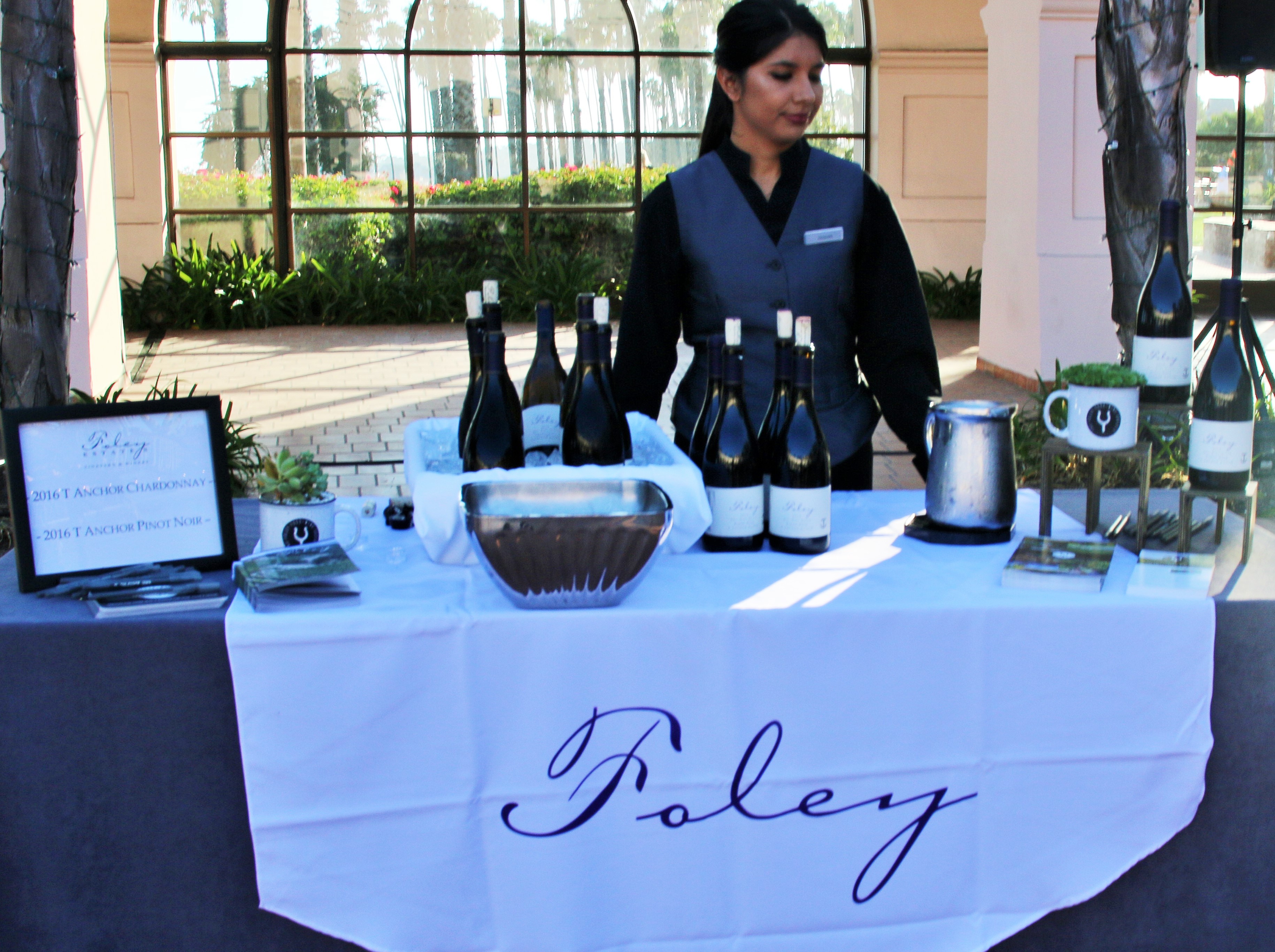 ---