RICH FRANK OF FRANK FAMILY VINEYARDS RECEIVEWS THE ESTEEMED SYD CASSYD FOUNDERS AWARD AT THE 2007 EMMYS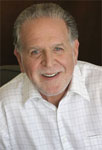 Frank Family Vineyards was pleased to announce that Rich Frank, winery owner and legendary entertainment industry executive and former Television Academy president, was the recipient of the esteemed Syd Cassyd Founders Award at this year's Emmy Awards. The Award was presented to Frank at the 2007 Creative Arts Awards Show on September 8, 2007 at the Shrine Auditorium.
The Syd Cassyd Founders Award is named in honor of the Television Academy's founder, and was created to recognize members who have made a significant positive impact on the Academy through their efforts and service over many years of involvement.
"This is only the eighth time in its history that the Television Academy has bestowed this prestigious Award and there is no one more deserving of this honor than Rich Frank," said Askin. "During his unprecedented three terms as Television Academy president, Rich helped expand the image of the Academy beyond the Primetime Emmys through a variety of groundbreaking initiatives."
"Rich Frank is a true visionary and champion of popular television," said Ben Silverman, Co-Chairman, NBC Entertainment and Universal Media Studios. "He is responsible for some of the best shows in television history that continue to delight audiences all around the world. He richly deserves this honor."
Professionally, Frank's focus is now on hand-crafting wine from his estate vineyard in Rutherford in the Napa Valley. "My cast of characters now includes Cabernet Sauvignon, Chardonnay, Zinfandel, Sangiovese and Pinot Noir, which are directed and produced by our winemaker, Todd Graff," he jokes. "In all seriousness, it is a true honor to be recognized with this award. I have been lucky to work in this industry for over four decades, and have been honored to have been able to lead the academy for part of that time," he adds. "To be able to get up every morning and go to work doing what I love in a medium that entertains, educates, provides news and encourages debate, is something very few people get to do, so to be recognized for that is something extra special."
About Rich Frank
In early 1994, Frank spearheaded one of the most ambitious events in the Television Academy's history — the "Information Superhighway Summit," a daylong conference, held at Royce Hall on the UCLA campus that drew many of the most influential executives in the media world — including then-FCC chairman Reed Hundt, as well as Barry Diller, Michael Eisner, Bill Gates, Robert Iger, Robert Johnson, Quincy Jones, Jeffrey Katzenberg, John Malone and Rupert Murdoch — to hear keynote speaker Vice President Al Gore discuss the expanding 500-television-channel universe and new technologies such as the internet. Organized in just six weeks, this was considered a milestone event in bringing focus to the changing industry and the summit made national news, positioning the Television Academy at the forefront of the new media revolution.
The Television Academy also took on anti-drug issues under Frank's leadership. In addition to hosting several daylong seminars, Frank wrote the "Media" section of the White House Commission for a Drug Free America under President Ronald Reagan. First Lady Nancy Reagan hosted and spoke at the main luncheon.
Subsequently, he established the Television Academy's Campaign Against Substance Abuse which dramatically changed the portrayal of drug use in television programming and resulted in a number of specific anti-drug projects, including the landmark Cartoon All Stars to the Rescue. An animated drug-prevention special, the program featured characters from every studio together for the first time from such series as Looney Tunes, Alvin and the Chipmunks, The New Adventures of Winnie the Pooh, Muppet Babies, The Smurfs and others. He was instrumental in arranging for the special to be produced and aired simultaneously on all three broadcast networks which was an unprecedented event in the history of network television. Blockbuster Video offered free rental of the special, which was also distributed through McDonald's restaurants. As a result of their efforts, Frank and others involved in the production were called before a joint Congressional hearing in Washington, D.C. to speak about the project.
In addition, Frank presided over the creation of an indispensable historical resource through his advocacy on behalf of his colleague Dean Valentine, at the time president of Walt Disney and Touchstone Television, and later chairman of the UPN network. In 1996, inspired by the emotional force of Steven Spielberg's Shoah Foundation, which documents stories of the Holocaust through such storytelling methods as vocal histories, Valentine set out to establish something similar for television. Frank, along with Thomas Sarnoff, David Wolper and Grant Tinker, embraced Valentine's idea. The result was the Archive of American Television, established under the aegis of the Television Academy Foundation, which has taped unedited video interviews, ranging in length from three to seven hours, with more than 500 actors, writers, producers and other television pioneers and legends.
Apart from his Television Academy service, Frank has had a distinguished career as an executive for four decades.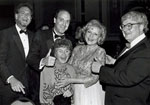 A native of Bayside, New York, Frank graduated from the University of Illinois and began his career in the 1960s at the advertising agency BBDO in New York City. He then moved to Los Angeles as sales manager at KTLA-Channel 5. He also served as president of KCOP-Channel 13 and Chris-Craft Broadcasting.
From 1977 to 1985, Frank served as vice-president and president of the Paramount Television Group of Paramount Pictures and was one of the founders of the USA Network and served on their board. Under his leadership, television shows such as Cheers, Family Ties and Taxi along with the miniseries Shogun, Winds of War and A Woman Called Golda, (the first non-network movie to receive an Emmy Award) achieved phenomenal success.
In 1985, Frank took over as president of Walt Disney Studios where he was responsible for all production, marketing and distribution of Disney's movies and television shows. This included motion-picture divisions Touchstone, Hollywood Pictures, Miramax and Walt Disney Pictures, resulting in such hits as Pretty Woman, Who Framed Roger Rabbit, Aladdin and The Lion King. He also guided such successful television series as Home Improvement, Golden Girls, Empty Nest and Blossom and launched the Disney Channel, which has grown into a formidable cable network. In addition, he was responsible for Disney's Los Angeles television station KCAL-Channel 9.
Following his tenure at Disney, Frank devoted himself to Frank Family Vineyards, a highly successful Napa Valley winery he established in the 1990s. In 2003 he emerged from semiretirement to co-found Integrated Entertainment Partners (IEP) a company that linked studios, producers and consumer brands into entertainment properties. In March 2004, IEP merged with Hollywood talent agency The Firm where he was appointed chairman of the Board.
Currently, Frank serves as a consultant for The Firm. He is vice chairman of the American Film Institute, and he remains active in the Television Academy and its Foundation, of which he is a member of the board of directors.
Past recipients of the Syd Cassyd Award were Syd Cassyd, who was the first to receive the accolade when it was established in 1991. Subsequent recipients were Robert Lewine in 1992, Hank Rieger in 1994, Larry Stewart in 1995, Thomas Sarnoff in 1997, Howard Schmidt in 2000 and Leo Chaloukian in 2004.
About Frank Family Vineyards
Located in the historic Larkmead winery in Calistoga (the 3rd oldest winery in Napa), Frank Family Vineyards is owned by longtime Disney executive Rich Frank. The limited-production, fruit-forward, yet balanced wines have a loyal following that is due both to the popularity of Winemaker Todd Graff's "blockbuster" wines and the convivial tasting room. Rich purchased a home in Rutherford in the early 1990s and in 1992 had the opportunity to purchase Kornell Champagne Cellars at the Larkmead winery with friend Koerner Rombauer. What might have been considered by some an unlikely partnership of Hollywood and farming proved to be an immensely successful joint venture, melding Koerner's winemaking vision and Rich's keen understanding of a memorable visitor experience, with a shared passion for wines of the highest quality. In January 2007, Rich Frank and his family assumed total control of Frank Family Vineyards.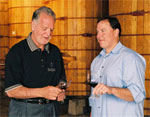 Frank Family's national distribution is growing due to market demand, and their wines may be found in at least twenty states throughout the country. In addition to the nationally distributed Chardonnay, Zinfandel, Napa Valley Cabernet Sauvignon and Rutherford Reserve Cabernet Sauvignon, the winery produces small quantities of Sangiovese, Reserve Chardonnay, Reserve Pinot Noir and Port, which are sold only at the winery. Rich Frank's proprietary wine, Winston Hill, is made in very small batches from select lots on the Winston Hill Vineyard.
Once owned by Hanns Kornell, the winery originally secured its reputation with sparkling wines. Five sparkling wines are handcrafted today in the old stone building: Brut, Blanc de Blancs, Blanc de Noirs, Rouge and Reserve. All of these are made in the traditional French methode champenoise style.
The tasting room at Frank Family Vineyards is one of the most popular—and the friendliest—in the valley, thanks to a gregarious staff lead by Dennis Zablosky and a no-frills tasting room. The winery provides separate tasting areas for sparkling wines and still wines. There is no charge for tasting. At times rowdy and brimming with laughter, guests that visit the tasting room often find the experience refreshing in that the only focus at Frank Family Vineyards is wine and fun.
Just outside the winery, to the south of the building, visitors are welcome to sit under the giant oak trees, relax at the wooden picnic tables and enjoy spectacular vineyard views. Tours include a tour of the historic winery and the methode champenoise process.
Located at 1091 Larkmead Lane in Calistoga, Frank Family Vineyards is open to the public daily from 10:00 am to 5:00 p.m. No appointment is necessary for a tasting, and there is no charge for a tasting or tour. Tours are available Tuesday through Thursday at 11am and 1pm. Please visit www.frankfamilyvineyards.com or contact Dennis Zablosky at 800.574.9463 for more information.
---
CRYSTAL SPRINGS RESORT REVOLUTIONIZES WINE QUALITY STANDARDS FOR GUESTS WITH INNOVATIVE NEW TECHNOLOGY
Groundbreaking Wine Scanner and Cork Testing Devices Protect 50,000 Bottle Collection

Crystal Springs Resort has taken wine quality standards to a previously unheard of scientific level with the introduction of two groundbreaking devices that will revolutionize the $162 billion U.S. wine industry.
The award-winning resort, located just 47 miles from New York City in one of the Northeast's most scenic locations in the bucolic Sussex Skylands region of New Jersey, is using the latest magnetic resonance imaging (MRI) technology, similar to that which is used in the medical world, to test the quality of wine without compromising the bottle, cork or foil.
The innovative devices – one a "wine scanner" and the other a "cork taint" testing device – are the first in the world to use the MRI-like technology to detect high levels of oxidization and acetic acid (resulting in a nail polish smell and taste) and the molecule TCA (resulting in cork-tainted musty aroma and muted taste) without opening or damaging the bottle.
The resort, whose extensive 50,000+ bottle collection and fine dining restaurant, Latour, have received numerous industry accolades, will allow use of the devices free of charge on bottles brought in for testing by guests of the resort. The resort's extremely rare collection of more than one hundred 100-point Robert Parker-rated wines is pristine and guaranteed unspoiled, as all have been tested by the devices. The 100-point wines and other bottles are stored according to their region: the massive cellar plays host to the Napa Room, Red Bordeaux Room, Red Burgundy Rhome Room, White Wine Room, Red Italian Room and the Red Californian Room, among others.
Crystal Springs Resort recently opened the 250-room Grand Cascades Lodge to join the existing Minerals Resort & Spa. Non-resort guests will be charged a nominal fee for use of the devices.
A Passion for Wine Collection Leads Owner to Science
An avid wine collector and connoisseur himself, Crystal Springs Resort's owner Gene Mulvihill had long considered a way to ensure the quality of a wine as well as determining its authenticity. Fraud has been an ever-present issue in the industry as wine has become an increasingly valuable commodity and previously one of the most difficult to authenticate.
Mulvihill conceived the idea for a device that would test the quality of a wine without opening or damaging the bottle and began working in conjunction with experts from the University of California, Davis to fund the project. The result was two separate devices: one which utilized Nuclear Magnetic Resonance (NMR) imaging to analyze a fully intact bottle, while the other, a cork-taint device, can detect the molecule 2,4,6-trichloroanisole (TCA), which results in the hallmark cork taint musty taste and muted aroma, at 1 part per trillion (ppt). The normal threshold of human detection is thought to be between 3 and 4 ppt. The cork taint device is similar to puffer machines at some airport security points, according to Dr. Matthew Augustine, associate professor of chemistry at UC Davis, who oversaw the project.
Mulvihill saw the direct benefit of using the machines when he put a recently acquired group of 31 bottles to the test. The result: just 11 were free from spoilage or cork taint, with failing to meet the resort's standards, meaning guests will never have to enjoy a less than stellar wine experience.
"We have a clientele that has come to expect the finest quality from our extensive wine collection," said Mulvihill. "What's most important to me is that our guests know that when they come here, they are assured of tasting only the best."
According to John Osborne, the resort's wine director and a nationally recognized authority on the industry, the development of the two devices may have a global impact. "We think there will be a market for this technology beyond our resort," said Osborne, who has more than 25 years of experience in the field. "Our hope is that what we've developed here will eventually help wine lovers all over the world enjoy their tasting experience with the comfort of knowing the wine they purchased meets the standard they expect."
---
PINOT IN PORTLAND
Hotel Vintage Plaza Launches New Urban Wine Immersion Package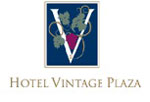 The Hotel Vintage Plaza's new "Pinot in Portland" package lets visiting oenophiles skip the hour-long trek to wine country by offering the Oregon wine experience in the heart of downtown Portland. The hotel's new personalized, self-guided wine immersion package is the urban alternative to a traditional wine country vacation, allowing travelers to enjoy the highly acclaimed dining and entertainment options that downtown Portland has to offer.
"We're a wine-focused boutique hotel, so we've always been a resource to guests wanting to experience Oregon's wine industry," said Jeri Riggs, general manager of the Hotel Vintage Plaza, which Travel + Leisure recently named as one of the world's top 40 'Best Business Hotels' in 2007. "Now we've put all of these components into one package and brought it into the city."
The "Pinot in Portland" experience begins as soon as guests check in to their room for two. Greeted by a bottle of the hotel's private label Oregon Pinot Noir and two of Riedel's new Oregon Pinot Noir glasses, guests can taste within the comfort of their suite and begin recording tasting notes in a wine journal provided by the hotel. To experience the aromas and subtleties that distinguish Oregon Pinot Noir from other regional wines, guests receive an Italian/Oregon Pinot Noir comparison flight at Pazzo Ristorante, adjacent to the Hotel Vintage Plaza. And available upon request, guests can receive a private session with Pazzo Wine Director Lemmy Cooper, who will provide expert wine recommendations, pairing advice and customized suggestions of Portland wine bars that would best suit his or her individual palate.
The "Pinot in Portland" package culminates with a hands-on wine blending class for two at Urban Wineworks, an urban tasting room located in the heart of Northwest Portland. Guests will come away from the experience with a carafe of their own one-of-a-kind blend to take home and enjoy.
Perfect for wine enthusiasts who crave a different type of weekend getaway or time-pressed travelers who want to get a taste of the Oregon wine industry, the "Pinot in Portland" package includes:

Overnight accommodations for two in room dedicated to local winery
A carafe with an Urban Wineworks blending class certificate for two
A bottle of '05 Chateau Bianca Pinot Noir, the hotel's private label wine
2 Riedel Oregon Pinot Noir glasses
A wine journal for tasting notes
Certificate for an Italian/Oregon Pinot Noir comparison flight, redeemable at Pazzo Ristorante
Complimentary valet parking
A private session with Pazzo Ristorante Wine Director Lemmy Cooper (upon request and
based on availability)

Package rates start at $289 and are subject to availability.
The Hotel Vintage Plaza is dedicated to telling the Oregon wine story through a range of wine-centric offerings, such as guest rooms named after local wineries and programs organized by the hotel's on-site Wine Concierge Cindi Marconi. Wine programs and services include a complimentary wine tasting in the lobby each day, weekly Wine Wednesday educational tastings featuring local guest winemakers or sommeliers, and personalized wine tour itinerary assistance.
The Hotel Vintage Plaza is located at 422 SW Broadway, Portland OR 97205. For more information call (503) 228-1212, or visit www.vintageplaza.com.
ABOUT KIMPTON
San Francisco-based Kimpton Hotels & Restaurants is the first and leading collection of boutique hotels throughout the United States and Canada. Founded by Bill Kimpton in 1981, privately held Kimpton Hotels offers services and design elements focused on care, comfort, style, flavor and fun. Every Kimpton hotel reflects the energy, personality and pulse of its location, history and architectural style. Each property features personalized guest services, comforting in-room amenities, specialty rooms and suites, and provides a range of exciting culinary experiences through affiliated top-rated destination chef-driven restaurants. Kimpton takes pride in its commitment to social responsibility and leads the hospitality industry in ecological practices through its innovative EarthCare programs. In addition, Kimpton demonstrates a unique dedication to its female guests with the Women InTouch program, offering comfortable and safe environments, in-room fitness and wellness options as well as the company's unique "Forgot It, We've Got It" honor bar, providing essentials that women travelers may have forgotten at home. Among the company's newest properties are the Hotel Palomar in Washington D.C., which opened in July 2006, and the Hotel Palomar Dallas, which opened in August, 2006. Additional projects are underway in Southern California, Texas, Florida and Virginia. For more information, please visit www.KimptonHotels.com or call 1-800-KIMPTON.
---
CALIFORNIA'S FIRST WINERY BUENA VISTA CARNEROS™
CELEBRATED 150 YEARS OF HERITAGE
Anniversary Commemorated in Congressional Record
of the 110th Congress of the United States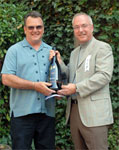 On Friday, September 7th, more than 200 people convened at the historic Buena Vista® winery tasting room to celebrate the 150th anniversary of California's first premium winery, founded by Agoston Haraszthy in 1857.
On this day, Congressman Mike Thompson (D-CA), entered into the Congressional Record a statement honoring the winery and its founder Agoston Haraszthy. Rep. Thompson's statement, which acknowledged both Agoston Haraszthy's contribution to California winemaking and Buena Vista Carneros' continued prominence, was entered into the Congressional Record that details the official daily proceedings of the 110th Congress of the United States. Buena Vista Carneros winemaker Jeff Stewart added, "I'm honored to continue the legacy started by Agoston Haraszthy." Stewart joined the winery in 2003 to lead its program of cool-climate, estate Pinot Noir and Chardonnay.
Guests at the celebration were transported back in time as performers dressed in mid-19th century costumes moved through the party. Live music played as the attendees enjoyed local cuisine from the town of Sonoma's top restaurants—all paired with Buena Vista Carneros' wines.
The most heart-warming speech of the day was delivered by Vallejo "Val" Haraszthy, the great-great grandson of both Agoston Haraszthy and General Mariano Vallejo, both significant figures in California history. "Beam Wine Estates, the owner of Buena Vista Carneros, has carried the torch first lit by my great-great grandfather, and made this winery something I'm proud to be associated with once again," he said, referring to Beam Wine Estate's stewardship of Buena Vista's Ramal Vineyard in Carneros and the wines produced from the Estate. He went on to praise the Buena Vista Carneros Ramal Vineyard Syrah, saying, "Jeff Stewart's winemaking skills are so good, one glass of his Syrah will improve your marriage," garnering both applause and laughter from the crowd.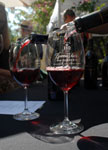 Known around the historic Buena Vista winery as simply "The Count," Agoston Haraszthy was an eccentric character and bon vivant who developed an interesting and noteworthy résumé of accomplishments before falling in love with the landscape of the Sonoma Valley and dedicating himself to planting wine grapes he felt would one day rival the quality of wines in the Old World. Some of his accomplishments include founding the town of Sauk City, Wisconsin, serving as the first federal Marshall and state representative of San Diego, and authoring the book Travels of North America, which triggered thousands of Hungarians, Swiss, Czechs and Poles to immigrate to the United States. Folklore has him meeting his untimely demise from a Nicaraguan crocodile in 1869. In March 2007, Haraszthy was posthumously inducted into the inaugural class of the Culinary Institute of America's Vintners Hall of Fame.
Today, Buena Vista Carneros owns 800 acres of vineyards on their 1000-acre Ramal Vineyard Estate in Carneros, located just south of the town of Sonoma, known for its cool climate and the distinctive character expressed in its wines. Buena Vista focuses on its Ramal Vineyard Estate, producing Pinot Noir, Chardonnay, Merlot and Syrah. The Estate has 167 different vineyard blocks matching the ideal clone and rootstock to the diverse soils of the site. In 2005, Buena Vista was re-named Buena Vista Carneros to reaffirm the winery's dedication to their Estate vineyards, with the tasting room remaining at the historic winery just off the plaza in town of Sonoma. Throughout the month of September, California Wine Month, every visitor to the tasting room will receive a complimentary commemorative glass honoring the anniversary. This historic 150th celebration was open to the public and all of the proceeds will benefit the Sonoma Valley Historical Society.
About Buena Vista Carneros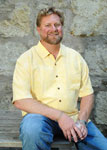 Founded in 1857 as California's first premium winery, Buena Vista Carneros™, produces cool-climate Pinot Noir, Chardonnay, Merlot and Syrah from its 1000-acre estate property in Carneros, and is the largest vineyard landholder in the Carneros appellation. Under the guidance of winemaker Jeff Stewart and viticulturist Craig Weaver, the winery will complete a total replant of its estate vineyards in 2010. Set along a breathtaking series of rolling, south-facing hillsides overlooking the San Pablo Bay, Buena Vista Carneros is a leading quality wine producer from the Carneros region and is a part of Beam Wine Estates, Inc., the wine group of Beam Global Spirits & Wine, Inc. To learn more about the winery, please visit www.buenavistacarneros.com.

---
Fifth Annual Healdsburg Crush Festival Extends Celebration to Two Days, Two Venues
In its fifth year, the Healdsburg Crush Festival invites visitors to experience wine country at its harvest-time best alongside some of the area's top winemakers and restaurateurs. This year's event has been extended to two nights in mid-October in response to the prior two years' sold-out attendance.
On Friday, October 12th, 2007 the historic, vineyard-encircled MacMurray Ranch, located in Sonoma County's Russian River Valley, will be the dramatic setting for a sumptuous harvest dinner prepared by local chef/proprietors Duskie Estes and John Stewart of Zazu and Bovolo restaurants and farm. Recently dubbed a "pork maniac" by the Wine Spectator, John Stewart will prepare an authentic pig roast, accompanied by fresh harvest fare and featuring olive oil from the Dry Creek Olive Oil Company, for a fabulous three-course dinner served with local wines. Rare wine lots will be available for bidding on during the evening's wine auction. The evening begins at 6:00 p.m. and ends at 9:00 p.m., and tickets are $200 per person.
From 6:00 to 9:00 p.m. on the following evening, October 13th, 2007, 35 wineries and more than a dozen restaurants will gather under one roof for an evening of food and wine tasting in downtown Healdsburg, just one block east of the Plaza. Many winemakers will be on hand to discuss the 2007 growing season as they pour selections of hard to find wines. Raffle drawings, silent auction lots and buy-in parties round out the evening's festivities. Tickets for the food and wine fair are $60 per person.

---
NEWS FROM CHATEAU DE LA SELVE
http://www.chateau-de-la-selve.fr
OUR TRADE FAIRS IN 2008:
England, Vinopolis in London, January 22, 2008
France, Vinisud in Montpellier, from February 18 to 20, 2008
Belgium and Netherlands in Brussels and Amsterdam, March 2008
France, Carroussel du Louvre in Paris, March 31, 2008
Indeed, our Serre de Berty vintage obtains 3 stars (200 wines only were noted 3 stars, "exceptional wine", on 35,000 tasted wines) and a very good comment in the Guide Hachette of Wines 2008.
The Beaulieu vintage is gratified of a beautiful criticism and of an high note (16/20) in except series of September-October 2007 Cuisine and wines of France "The 500 best bottles of the year":
---
SKYY90 Recipes from Jeff Hollinger,
Head Bartender, Absinthe in San Francisco
90º IN THE SHADE
2 parts SKYY90
1/2 part lemon juice
1/2 part lemongrass infused ginger syrup
Ginger Beer to fill
Lemon twist, for garnish
SKYY90 Philippe
3 parts SKYY90
1 part grapefruit juice
3 drops Yuzu juice
1 part Sonoma Syrup Lemon Infused Simple Syrup
½ teaspoon muddled ginger
SKYY90 St. Germain
2 parts SKYY90 Vodka
2 parts St. Germain Elderflower Liquer
2 parts Sonoma Syrup White Ginger Infused Simple Syrup
1 part lemon juice
SKYY90 Eau de Fleur
2 parts SKYY90 Vodka
1 drop rosewater
2 parts Sonoma Syrup Lavender Infused Simple Syrup
1 part lemon juice
SKYY90 Parallel
4 parts SKYY90
1 part simple syrup
6 muddled raspberries
6 muddled blueberries
3 muddled basil leaves
SKYY90 Stone Rose
4 parts SKYY90
4 parts muddled lychee fruit
1 part Sonoma Syrup Lemon Infused Simple Syrup
2 drops of rose water

---
PASO ROBLES WINE COUNTRY SEEKING
ZINFANDEL FESTIVAL ARTIST SUBMISSIONS
Submissions now being accepted
The Paso Robles Wine Country Alliance announced that submissions for artwork for the 2008 Paso Robles Zinfandel Festival are now being accepted for review by the 2008 Paso Robles Zinfandel Committee until Monday, October 1. One piece of artwork will be selected to become the marquee artwork for the 2008 Paso Robles Zinfandel Festival, scheduled for March 15, 2008. This is an open call to all artists, with a $750 commission available.
The selected original will be professionally framed and auctioned at the Zinfandel Festival live auction. In 2007, the Zinfandel Festival drew nearly 1,000 participants, and the festival artwork was paired with a large format bottle of the Zinfandel Festival Commemorative Blend to earn $4,500 at the 2007 festival auction. Proceeds from the event benefit healthcare and education for the vineyard worker community in Paso Robles.
The selected artwork will appear on the 2008 Zinfandel Festival Commemorative Blend label, Zinfandel Festival auction booklet, festival brochure, posters and other promotional materials. The artist will receive credit on all materials and have the opportunity to display and sell other artwork at a downtown Paso Robles business prior to the festival, and have a display area at the 16th annual Zinfandel Festival on Saturday, March 15, 2008. The 2007 Zinfandel Festival original piece was a 42 inch by 42 inch oil on canvas painting produced by Lisa Roche of Carlsbad, California entitled "Jammy".
"Wine and art are synonymous with one another and we are excited to provide the art community a way to be showcased along side the great wines of Paso Robles," said PRWCA Executive Director Stacie Jacob. "Last year's piece was by far the most unique and played well to a wine theme. There is so much talent along the central coast; we can hardly wait to see what is submitted this year."
For more information and application materials, interested artists can visit pasowine.com or call the Paso Robles Wine Country Alliance at 805.239.8463. Artists' packets will also be available at the Paso Robles Wine Country Alliance office, 744 Oak Street in Paso Robles.
The Paso Robles Wine Country Alliance represents wineries, growers and businesses in Paso Robles Wine Country. Centrally located between San Francisco and Los Angeles, along California's Central Coast, Paso Robles Wine Country is California's fastest growing wine region. It encompasses more than 26,000 vineyard acres and more than 170 wineries. For more information, visit www.pasowine.com.