Warm up this winter at The London Bar by Gordon Ramsay with a traditional holiday snack of Stollen Bread and spiced wine
 

Experience the exquisite classic cooking style of Chef de Cuisine Markus Glocker as he prepares a special holiday treat of stollen bread and spiced wine. Stollen bread is a traditional German cake that is made with dried fruit, nuts, and spices. With a sweet but savory taste, the stollen bread pairs perfectly with a teapot of spiced wine - a port wine reduction deglazed with rum and apricot brandy, spiced with oranges, lemons, clove and cinnamon.
Stollen bread and spiced wine is featured on the afternoon tea menu as well as The London Bar menu from 3:00 p.m. until 11:30pm. One order includes slices of the stollen bread, a teapot of the spiced wine and dark rum served on the side. Guests may "spike" their teacup of spiced wine with the rum to their liking.  This special holiday treat is offered at $28 per person. 
---
WHAT COULD BE BETTER FOR THE HOLIDAY SEASON?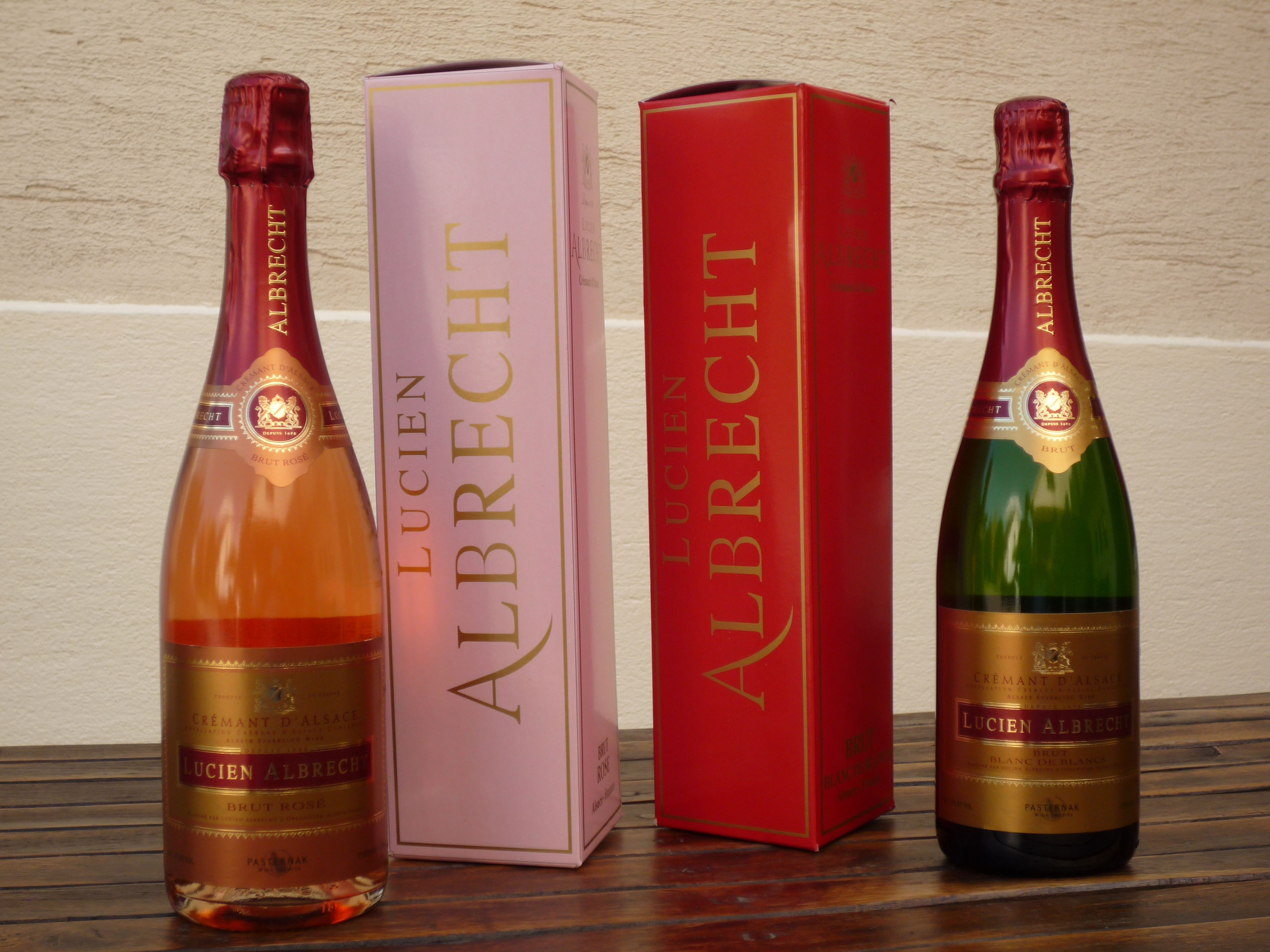 Importer Pasternak Wine Imports
RING IN THE NEW YEAR WITH LUCIEN ALBRECHT'S FINE CHAMPAGNE - Product of Alsace, France
 Pasternak Wine Imports, Harrison NY
---
Tickets now on Sale for the 19th Annual Paso Robles Zinfandel Festival, March 18 – 20, 2011
Explore the History and Mystery Behind Zinfandel & Rub Elbows with Vertical Author, Rex Pickett
Paso Robles Wine Country announces tickets for the 19th Annual Zinfandel Festival, March 18 – 20, 2011, are now on sale at www.pasowine.com. Explore the history and mystery behind the dare devil Zinfandel during the Zin Tasting & Wine Country Auction on Saturday, March 19. The evening features two ticket levels; ZIP (Entrance at 6 p.m.) and Zin Fan Del (Entrance at 7 p.m.). Attendees will enjoy vast selections of Zinfandel, as well as a Wine Country Auction featuring unique items exclusively available during the Zinfandel Festival. 
 "We are celebrating the 2011 Festival 'ZIN-style' and are thrilled to announce Rex Pickett, author of Sideways, will be conducting a book signing of his newest release, Vertical, during the Saturday Zin Tasting," said Stacie Jacob, executive director of the Paso Robles Wine Country Alliance. "Welcoming Rex as the Zinfandel Festival guest of honor complements a fantastic evening of Zin and Zin blends from our Paso producers as well as Zin-friendly bites from local culinary masters."
Other popular highlights include the Plaza Lounge within the Mission Plaza Courtyard and Chocolate & Port Parlor featuring Paso Robles dessert style wines and an array of delectable chocolates. More than 50 Paso Robles producers and personalities will be showcased at the Zin Tasting along with over 10 of the area's top chefs. Stay tuned on Twitter, Facebook and foursquare to learn more about the 2011 Zinfandel Festival surprises including the Wine Country Auction.
The Wine Country Auction takes place during the Zin Tasting, giving wine enthusiasts a chance to explore the bold berry Zinfandel as well as take home their favorite lifestyle packages. One-of-a-kind auction blocks from wineries across the Paso Robles Appellation include wine tasting retreats, dinners with Paso Robles producers, VIP tours, seminars and special large format bottles signed by the winemakers themselves. Visit www.pasowine.com in February to see featured auction lots.
---

WILLAMETTE VALLEY VINYARDS
PINOT NOIR FROM OREGON FOR THE HOLIDAYS
Willamette Valley Vineyards offers a delicious Pinot Noir 2009 for the holidays or anytime you want a perfect wine to pair with dinner or appetizers. Flavors mirror aromas leading with a backbone of cherry, followed by sweet-tart strawberry and cranberry flavors with notes of vanilla and spice. We found this be be a very smooth and enjoyable accompanient to roast pork and veal dishes.
The cost is $20.00 and the wine can be ordered at www.wvv.com or www.WillametteValleyVinyards.com.
Cheers!!
---
DO'S AND DON'TS FOR CELEBRATING
Cheryl Forberg, nutritionist on NBC's The Biggest Loser and James Beard
Award winning chef has created a list of Do's and Don'ts for New Years
celebrations... I hope you will avail yourself of these good tips.. Just give
Cheryl credit if you use any of these excellent suggestions...

During the festive holiday season, it can be hard to avoid consuming cocktails
and wine.  But most cocktails and alcoholic beverages are full of calories and
not much else of nutritional value; just a few drinks can break the bank of
your calorie budget.

Some of the most traditional beverages are packed with loads of calories and
fat. Take good old eggnog: per cup it has a 343 calories and a whopping 19
grams of fat (11 g saturated fat). A Long Island iced tea has 789 calories,
and a white Russian has 425 calories. Even a non-alcoholic grande eggnog
latte made with nonfat milk at Starbucks is loaded with 450 Calories and 18g
of fat (11 g saturated)!

So, how do you make the best of the festivities without completely going
overboard or depriving yourself? Here are some dos and don'ts of holiday
drinking:


    * Do drink conservatively. Limit yourself to one or two drinks interspersed
with water and healthy nibbles over a period of time.

    * Do drink a big glass or two of water prior to drinking anything alcoholic.

A recent study published in the journal Obesity compared weight loss for two
groups of dieters; the group that consumed two cups of water prior to meals
dropped more pounds. Water not only makes you feel more full; it provides
your body with the hydration it needs for optimum function.

    * Do choose wine when you drink alcohol. Wine has calories, but no fat –
and it contains health-boosting antioxidants. A 4.1-ounce glass of
champagne has 78 calories, while a 5-ounce glass of red wine has 127
calories and contains the powerful antioxidant resveratrol. Just make sure
you're drinking a single serving; the large capacity of some wine glasses can
hold 12 ounces or more (that's at least 300 calories)!

    * Do try a wine spritzer (wine mixed with sparkling water) as another
festive drinking option. You'll cut the calories in half and still get some of
wine's beneficial antioxidants.

    * Do opt for sparkling water or club soda with a slice of lemon or lime if
you need to have a drink in hand at the cocktail party. No one will know it's
not a gin and tonic!

    * Do learn how to make allowances for fun indulgences. Just make sure
you balance the excess calories with an additional walk or extra time at the
gym.

    * Don't choose creamy drinks like eggnog or Irish cream liqueurs, which are
loaded with calories and fat.
---