SENSATIONAL SIGNATURE SIPS AT BALEEN KITCHEN
By Bonnie Carroll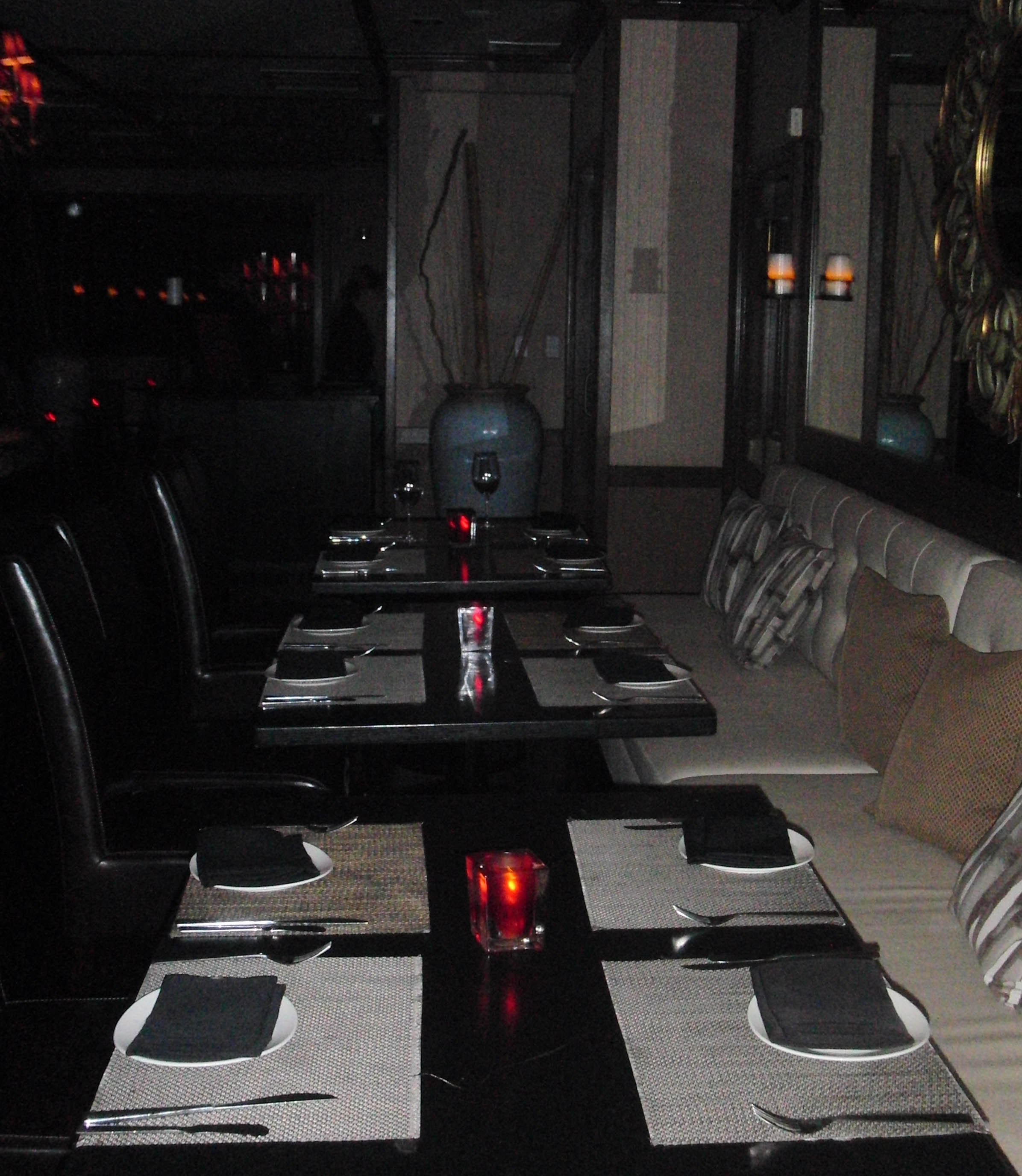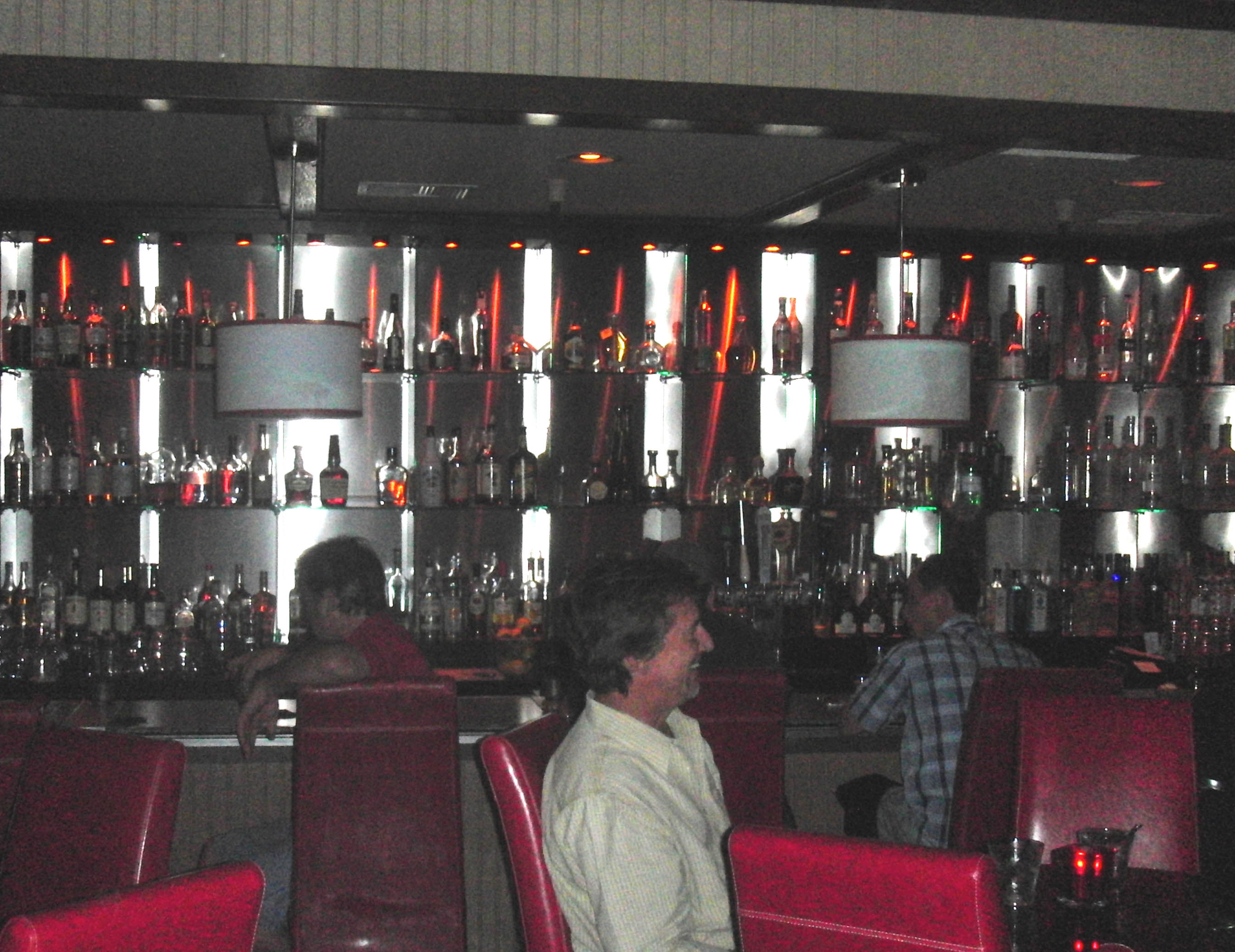 If you are traveling to enjoy the 17th Annual Redondo Beach Surf & Turf Lobster Festival, to be held at the Seaside Lagoon on September 21 through 23, don't miss an opportunity to stop by the chic BALEEN Kitchen in the Portofino Hotel & Marina to sample cocktails and small plates now on their new scrumptious restaurant & bar menu. The hotel is located steps from the Seaside Lagoon festival site. Visit: www.lobsterfestival.com for details.
The BALEEN Martini is a sweet magical muddled cocktail that pairs well with the Charcuterie Plate or . Shrimp "Ajillo".
Charcuterie Plate: A luscious combination of imported cheese, meats and fig accoutrements.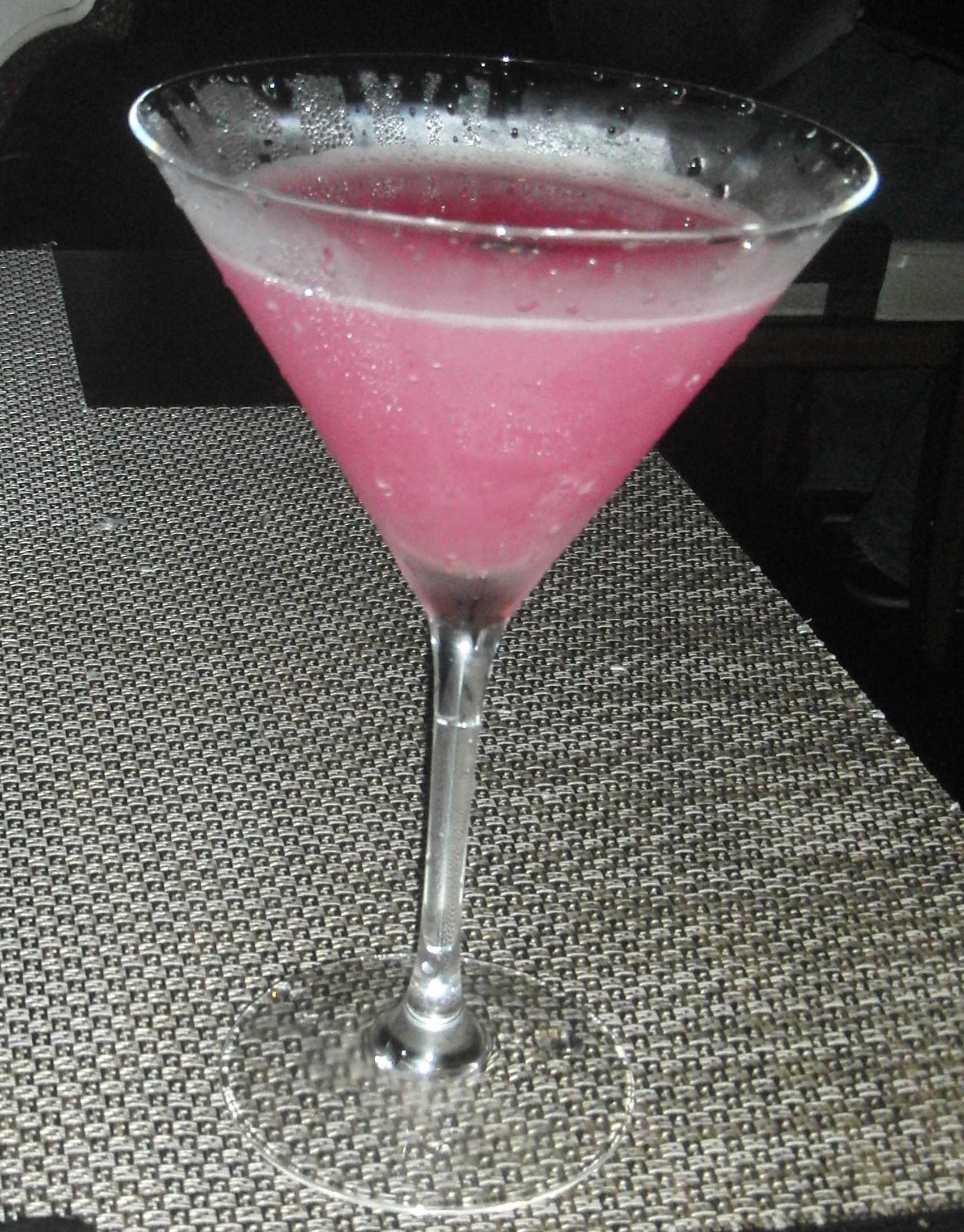 BALEEN Martini
1 ½ oz. Skyy
1 oz  lime juice
1 oz  lavender simple syrup (house made or Monin)
3 blueberries muddled
Method: Shake and Fine Strain into a cocktail glass
Garnish with lavender sprig
BALEEN Passion Flower is ideal to enjoy with a small plate of warm blue cheese, dates & almonds or Papas Bravas.
Papas Bravas is a magical dish of pitas and dip to please the palate before any dinner  in the chic dining room or bar overlooking the marina.
BALEEN Passion Flower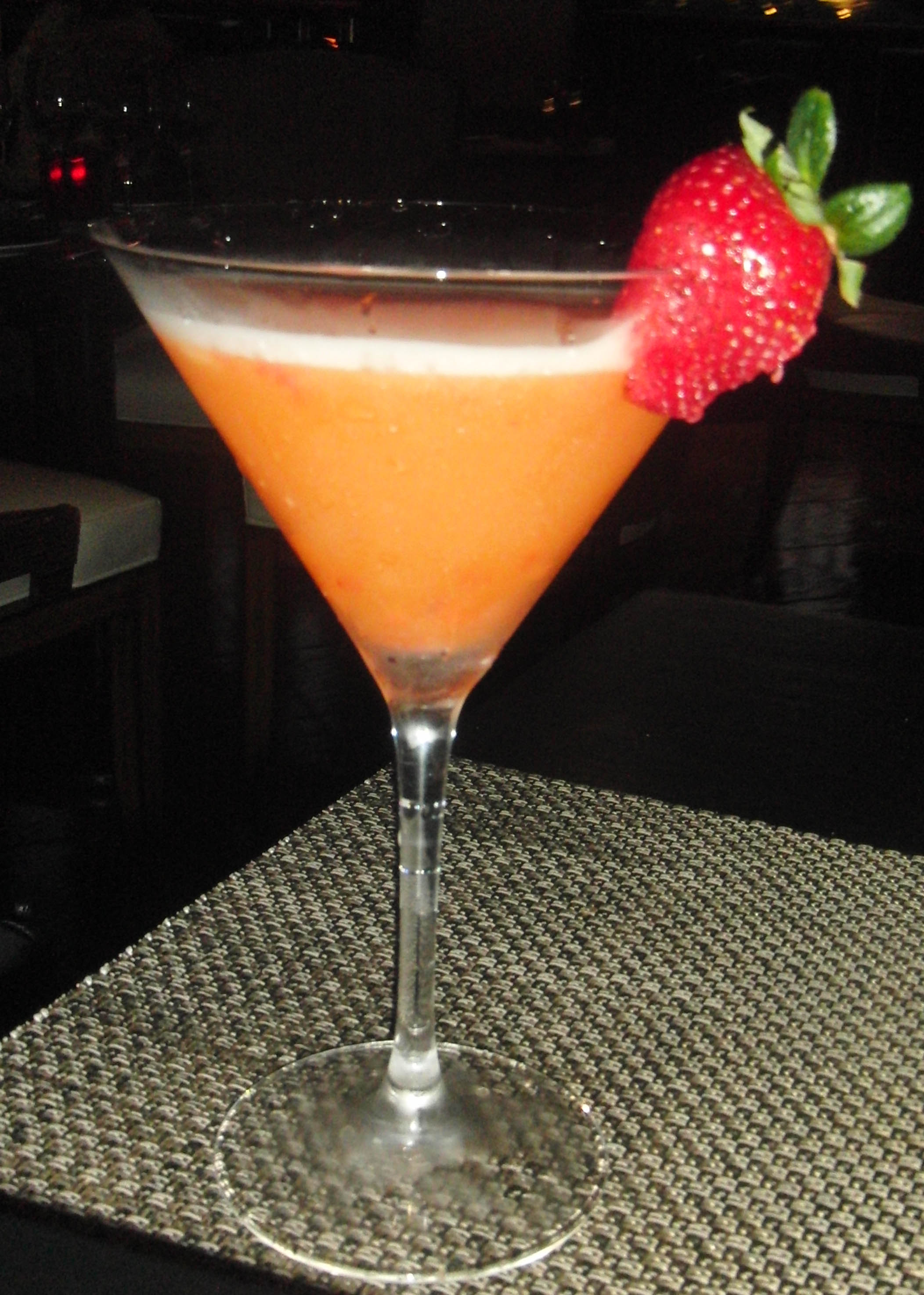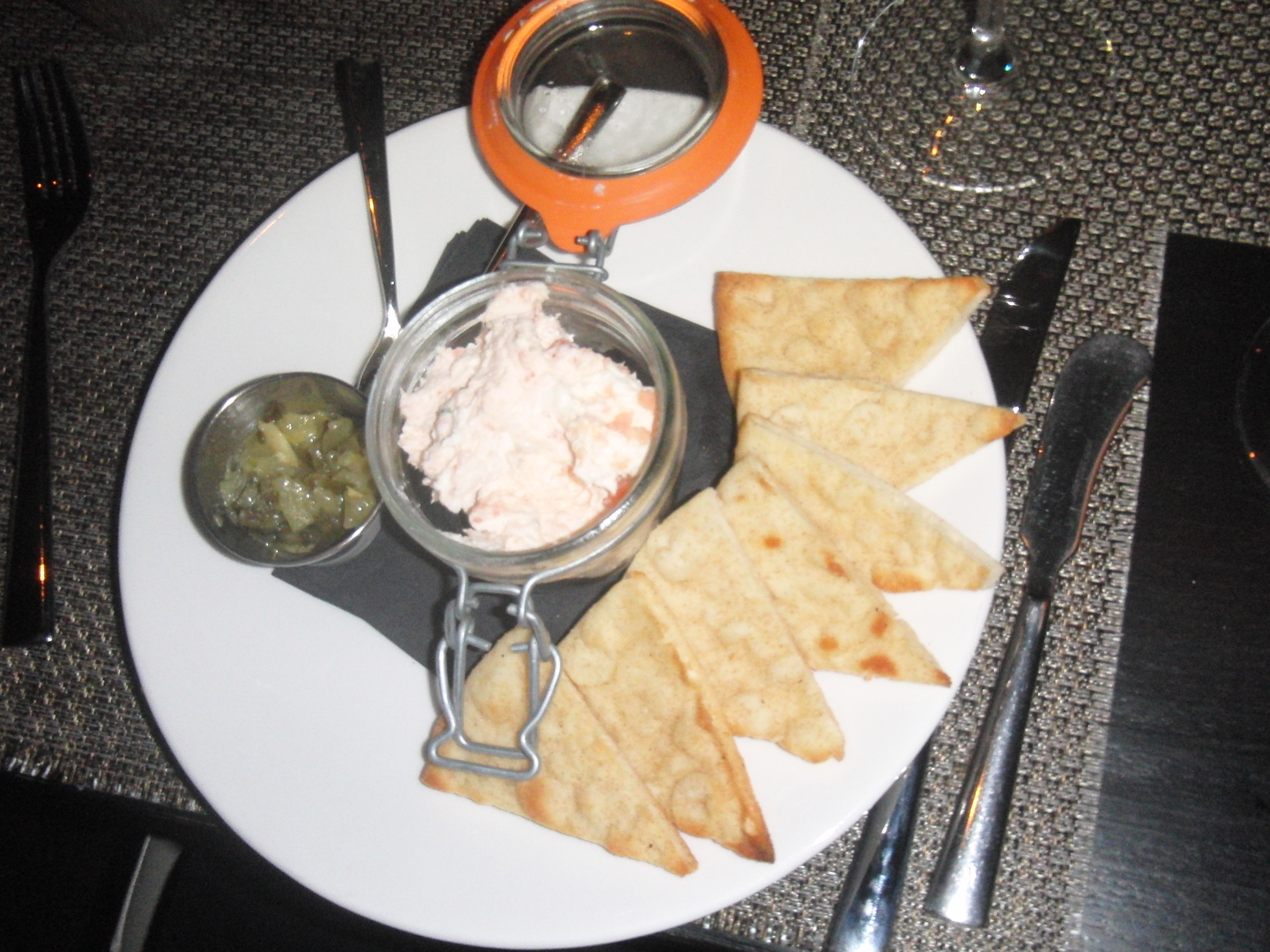 2 oz  10 Cane Rum
1 oz  lime
1 oz  Funkin Passion fruit puree
1 oz  simple syrup
2 strawberries
Method: muddle berries in lime, ad ingredients and shake well. Shake and Fine Strain into a cocktail glass.
For menu details and reservations visit: www.hotelportofino.com.
__________________________________________________________________________________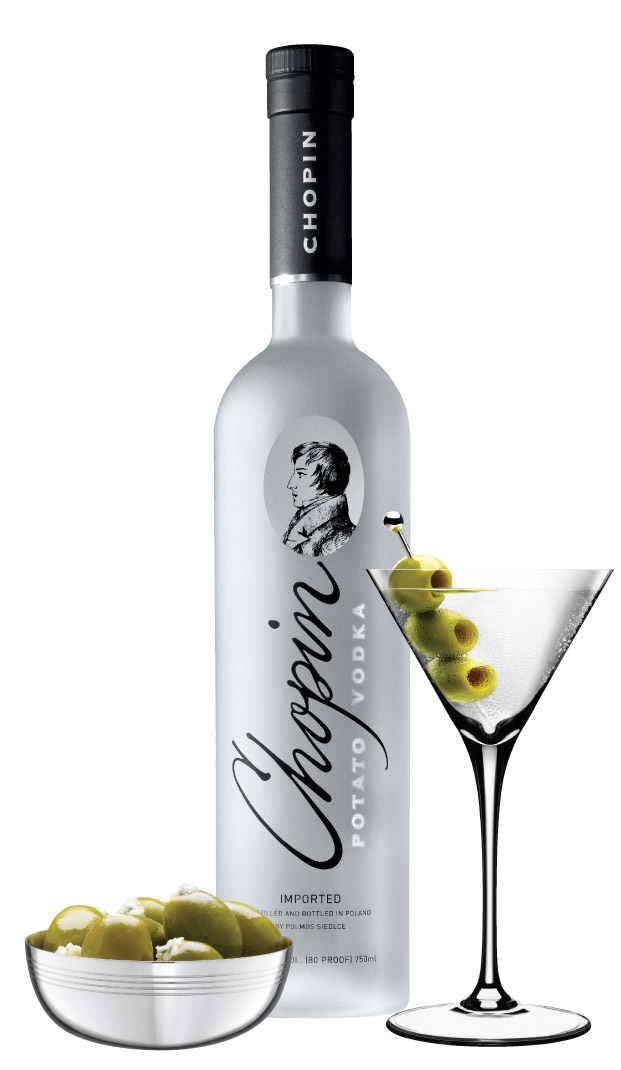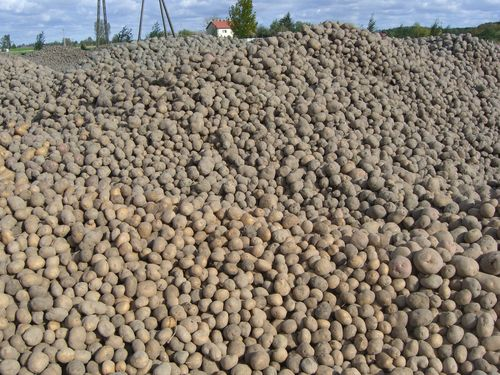 Chicago Restaurant Goes Gluten Free
Impecca Offers Delicious Gluten Free Dishes and Cocktails

The popularity of gluten free diets is on the rise and it shows no sign of slowing down anytime soon. While some Americans opt to forgo gluten because of an allergy or the diagnosis of celiac disease, most are cutting this protein complex because for weight loss and other health benefits. Recognizing this trend in patrons' preferences, Chicagoland dining destination Impecca Restaurant has jumped on the bandwagon and is now offering gluten free options.
Gluten free diners can start their evening with the C.E.O - a martini made with Chopin potato-based vodka, olive juice and stuffed olives. "Many people don't realize that most alcoholic beverages contain gluten - including regular vodka, which is typically distilled from grains and sugars," says owner John Gianforte. "Because so many people are going gluten free these days we opted to include a gluten free potato-based vodka on our signature libations menu."

Among other things, Impecca is fast becoming known for their extensive 'Create Your Own Pasta' menu item in which diners start by choosing one of eleven pasta bases (one option being gluten free pasta, of course) before selecting from twenty different ingredients and nine different sauces t- many of which are also gluten free. "Our 'Create Your Own Pasta' option is very popular with gluten free customers because it is completely customizable," says owner John Gianforte.

In addition, all of Executive Chef Anthony Belter's signature pasta dishes can be made with gluten free noodles (please ask your server for specifics regarding gluten content in other ingredients.)

About Impecca Restaurant: Located in the heart of downtown Roselle, Impecca Restaurant offers classic Italian cuisine and innovative European fare. Offering a unique casual dining experience, Impecca features a comfortable contemporary dining room, large bar area and a gorgeous outdoor patio. Impecca is located at 123 Main St. For more information please call (630) 295-9700.
___________________________________________________________________
17th Annual Wine Festival
September 15, 2012  2:00-5:00 pm
Over 70 Prestigious Wineries
Incredible Silent Auction items
Gourmet Hors d'oeuvres & Live Music
Tickets only $80 ($47 is tax deductible)
ALL Festival guests MUST be 21 & over
No children or pets are allowed
Groups purchasing 10+ tickets at a time qualify for $10 off @ ticket
email: info@ theciwf.org for larger purchaes
To purchase tickets without a credit card Send your checks to: 
Catalina Island Women's Forum 
PO Box 1377
Avalon, CA 90704

Tickets can also be purchased in Avalon at the
Catalina Chamber of Commerce

Proceeds support the charitable programs
operated by the C.I.W.F. including
Scholarship & Mentoring for Avalon High School girls,
Domestic Violence Prevention,
and Women's Wellness.
___________________________________________________________________
CHARLES KRUG'S "TASTINGS ON THE LAWN" SATURDAY, SEPTEMBER 8
Harvest Event to Be Held in 1881 Carriage House and on Great Lawn
Charles Krug Winery and the Peter Mondavi Family will toast the season's grape harvest at their annual Tastings on the Lawn, Saturday, September 8, 2012, from 2 to 5 p.m. 
The winery's signature event, now in its 61st year, welcomes wine, food and music lovers to the Charles Krug Winery's Great Lawn adjacent to the estate's historic Carriage House.  Founded in 1861, Charles Krug is Napa Valley's first winery and represents the birthplace of the Napa Valley wine industry. 
Visitors strolling in the shade of heritage oaks will enjoy tastings of Charles Krug wines from Sauvignon Blanc to Cabernet Sauvignon, including the winery's ultra-premium Limited Release and Family Reserve Bordeaux-style wines.  Wines will be paired with a bountiful Wine Country feast created by Knickerbockers' Oak Avenue Catering, who will also dish up pizza from the wood-fired oven to showcase just how easy food and wine pairing can be.
Guests will have the opportunity to sample aging wines directly from the oak barrels, and to meet members of three generations of the Peter Mondavi Family who will be on hand for photos and to sign bottles.
A harvest tradition, the Peter Mondavi family will delve into their cellars and open special library wines for guests in the upstairs ballroom of the 1881 Carriage House (additional fee applies). The Carriage House ballroom was recently restored using dramatically wine-stained redwood recovered from the winery's historic wine tanks; the ballroom boasts a soaring cathedral ceiling and stunning period-style chandeliers.
Back by popular demand, the Steely Dan tribute band, Steely Scam, will perform on the Great Lawn stage as a backdrop for all of the festivities, and will likely inspire guests to kick off their shoes to dance in the soft grass to the beat of classic rock. Caricature artist Doug Shannon will be on hand to create portraits on request.
Charles Krug Winery's Tastings on the Lawn began in 1951 as an enjoyable way the family could meet their customers and educate visitors about fine Napa Valley wine--in the United States at that time, the wine industry was known for 'jug' wines and not varietal wines.  This Charles Krug tradition is believed to have been the first wine celebration of its kind, and went on to inspire myriad other Wine Country tasting events.
Lawn chairs, picnic blankets, and straw hats are encouraged for the September 8 event, which runs from 2 to 5 p.m. Tickets are available online (admission $50, Wine Club members $25, Reserve Wine Club members complimentary) at www.charleskrug.com. Charles Krug Winery is located at 2800 Main Street, St. Helena.
Visitors dance to the music of Steely Scam at Tastings on the Lawn 2011.
Celebrating the 150th anniversary of Napa's First Winery--established in 1861. 
___________________________________________________________________
Savor Cowboy Chic at Paso Glow: A Culinary Experience at Windfall Farms
Final Night at Sunset SAVOR the Central Coast to Rock Ranch BBQ, Local Wines and Hot Air Balloons 

Guests will have the opportunity to channel their inner cowboy/cowgirl with rustic elegance at Paso Glow: A Culinary Experience at Windfall Farms, taking place on Sept. 29 from 6 to 10 p.m. This final evening of Sunset SAVOR the Central Coast, the premier wine and food event on the West Coast, will feature top Paso Robles chefs serving up the region's renowned barbecue cuisine with Sunset-selected wines.

Taking place at Windfall Farms, an exclusive community that promotes and enhances the sustainability of local agriculture and celebrates equestrian, ranch and agrarian lifestyles, the event will wow attendees with ranch-inspired delicacies, the region's best wines and the warm glow of many illuminated hot air balloons. Acclaimed Chef Tom Fundaro of Villa Creek Restaurant has pulled together top Paso Robles chefs to show off their talents at this reception-style event, featuring American Lamb, Harris Ranch beef and other locally inspired foods. Joining Chef Fundaro will be Chef Chris Kobayashi of Artisan, Mike and Aaron Dean of Dean Brothers Smokehouse, Chef Julie Simon of Thomas Hill Organics, Chef Kevin Fryburger of the Paso Robles Inn, and Chef Anthony Hagans of Harris Ranch. Guests will be invited to wear their stylish boots and dance the night away to the tunes of local Grammy Award-Winner, Louie Ortega and Rio Salinas.

"We're excited to introduce this new twist on Paso Glow to Sunset SAVOR the Central Coast fans," said Stacie Jacob, executive director of the San Luis Obispo County Visitors & Conference Bureau (SLOCVCB), which co-hosts the event with Sunset magazine, the premier guide on life in the West. "Paso Robles is quickly becoming the state's hottest playground for food and wine lovers desiring a new experience that is refreshingly down to earth and welcoming.  This event will give fans what they crave – the friendly hospitality that defines our region, while feeling like they've stepped into the pages of Sunset magazine."

Paso Glow is the latest addition to Sunset SAVOR the Central Coast, which features four days of national-caliber culinary adventures, from special events and celebrity chef seminars to Sunset editor workshops, regional wine tastings and adventure tours.  Located midway between San Francisco and Los Angeles, the event takes place Sept. 27-30 at the renowned Santa Margarita Ranch and other locations around San Luis Obispo County—from the coast and Hearst Castle to wine country.

"There's already a buzz about town over Paso Glow, so we expect this event to sell out fast," said Maryann Stansfield, marketing director of the Travel Paso Robles Alliance, which is co-hosting the event with the SLOCVCB. "Over the past few years, Paso Robles has become a leader in innovative farm fresh cuisine, with abundant organic fruits and vegetables, grass-fed meats, virgin olive oil and artisanal cheeses. The natural marriage of locally grown food and wine, coupled with our proximity to local fresh seafood, is inspiring many ambitious and creative chefs from all over the country to move to the area to open restaurants. Paso Glow will feature all the best of our community, making it a memorable night for SAVOR fans."  Stansfield also mentioned that the Travel Paso Robles Alliance is running a Facebook promotion to give fans the chance to win four passes to Paso Glow and Sunset SAVOR the Central Coast's Main Event Sept. 29-30.

Tickets to Paso Glow, which cost $75, can be purchased at www.savorcentralcoast.com.

For more information on national and regional event sponsors, go to http://savorcentralcoast.com/sponsors/. Or check us out on Facebook: http://www.facebook.com/SavorCC, or Twitter: https://twitter.com/SavorCC.

________________________________________________________
A STARBUCKS WHITE RUSSIAN . . . WHY NOT?
If you're looking for a NOW moment flash from the past - check this out!
The White Russian had a rage in the 70s, has always been a favorite in Russian restaurants, may never have been heard of in St. Petersburg, but Starbucks a current version that will may you say Ya Lyubyu Teebya (I love you)!
White Russian
 1oz Starbucks Liqour, 1 oz Vodka, 1/2 Cup Cream over ice, Yum!
________________________________________________________________
FRANCE WINE NEWS

Atout France–the France Tourism Development Agency is putting French vineyards in the spotlight through a huge online campaign in partnership with its Wine Tourism Promotion Club, which encompasses 17 wine regions. Other campaign partners include the French Ministry of Agriculture and VBT, a tour operator offering walking and biking tours.

For this campaign, Atout France is highlighting seven of France's major wine regions: Champagne, Burgundy, Aquitaine, Rhone Valley, Alsace, Mâcon and Midi-Pyrénées. Participants are able to take the quiz "What's Your Vineyard Style?" to form their ideal vacation itinerary by choosing between preferences like cities or countryside and Beef Bourguignon or Salmon Tartare. After completing the quiz, each person will be matched to a particular wine region based on their answers. Participants also have access to special deals, itineraries and trip ideas based on their matching wine region.

Completing the quiz will also enter participants for a chance to win a six-night trip for two to the Bordeaux wine region. The contest will be active through December 31, 2012.

Approximately 7 million people will be reached through this online campaign, including subscribers of the New York Times, the Travel Channel, Smithsonian, Fodor's and Atout France's newsletter. 

 
---