SIPS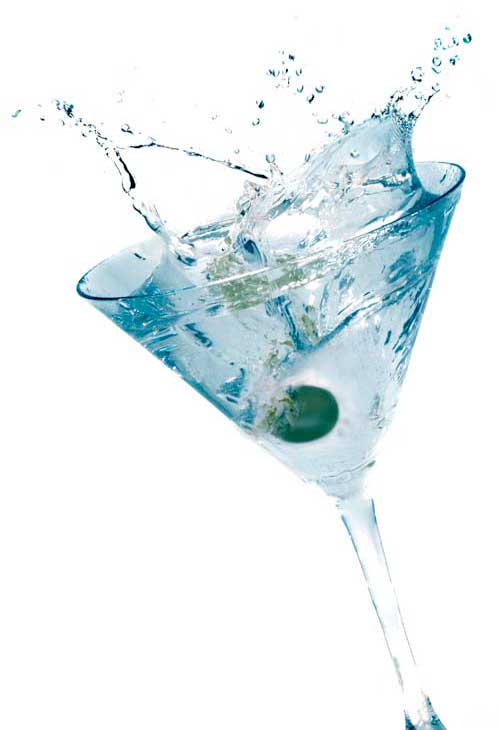 ---
ADLER THERMAE, TUSCANY, NAMED ONE OF THE 10 BEST WINE SPAS
WORLDWIDE

Adler Thermae Spa and Resort is named by Gayot as one of the 10 best wine spas worldwide. The spa's amazing location in the midst of Tuscany's finest wine region and its creative approach to using these rare grapes in spa treatments has brought it well deserved attention.
The hotel offers many treatments using the grapes and seeds from the local vintners:  facial treatments with the anti-aging grapes, exfoliation treatments using organic red grapes, the Bacchus Ritual which is a massage and wine bath and the Brunello wine envelopment.  There are also wine tasting available in the Adler Thermae's cellars and an outstanding wine menu offered at dinner.  The philosophy is "balance and wellness."
It makes sense that wine is an inextricable part of the "wellness and balance" life at Adler Thermae.  The spa is located in the heart of Tuscany surrounded by rolling hills and terraced vineyards.  It is an oasis for the body and mind. Besides a rich menu of treatments, many using local products like milk, honey, grapes, it also offers a world of the healing waters of thermal baths and the mystic atmosphere and rejuvenation first discovered by the Etruscans hundreds of years ago.
ADLER THERMAE is located 15 minutes from Pienza and Montalcino and about 40 minutes from Siena.  It was created by the Sanoner family who opened their first resort in the Dolomites in the1800s and is recognized as a pioneer in the wellness industry.  ADLER THERMAE is the result of a careful merging of the traditional thermal spa and the modern fitness resort.  Its concept is based on enjoying good health, good food and service and exploring treatments, and fitness in a natural and remarkably beautiful environment.
For more information visit www.adler-resorts.com
---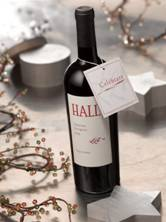 HALL Wines (Napa Valley the #2 ranking on Wine Spectator's Top 100 Wines of the Year and the top producer of the California Cabernet, is a quality gift that can be purchased directly on the HALL Wines website or in select wine shops nationwide.
The recently released 2009 HALL "Napa Valley" Cabernet Sauvignon ($48) is the perfect Valentine present to enjoy with rich chocolates on February 14th; or it can be saved for another time, as it will gracefully age over the next ten plus years.
You can be sure that the Vintners of HALL Wines, Ambassador Kathryn Hall and her husband, Craig Hall will be enjoying their own bottle of the 2009 HALL "Napa Valley" Cabernet Sauvignon this Valentine's Day!
---
San Francisco Chronicle Wine Competition bestows
Gold Medal to Oreana Winery's "Tilly"
Four more wines from Oreana attain silver medals

Affirmations come in many shapes and sizes. For the vintner, medals from well-known oenophiles, like those at the San Francisco Chronicle, make the difference for their wines by reaching a larger audience.

 

Christian Garvin, Oreana's owner/winemaker, is delighted to have received a Gold Medal from the Chronicle's judging panel for his 2008 release of Tilly, which is a blend of 60% Sangiovese and 40% Cabernet Sauvignon, often called "Super Tuscan" by Italian winemakers in the traditional Italian style.

 
Tilly
was created by Garvin to honor his Italian grandmother Matilda 'Tilly' Maglio, who passed away from Alzheimer's in 2007. Garvin designated 10% of all sales from this wine to go to the California Central Coast Alzheimer's Association.
Silver Medals
were awarded to Oreana's 2008 Pinot Noir, 2009 Chardonnay, 2008 Bacon Reserve Syrah and the 2009 Syrah.

 

All of the award-winning wines retail for $18, except the Bacon Reserve priced at $24.99.

 
Gabe Saglie, distinguished wine writer for the Santa Barbara News Press, in his review of Tilly stated, "
This wine delivers on two fronts: It's that easy-drinking red wine and it's a wine with a great story… an engaging, approachable red that is generous on fruit. Bright and almost bouncy upfront with a peppery backbone and a rich finish. And nice aromatics: flowers, berries and currants. Tilly is an ideal partner to any grilled meat dish on your holiday table."

 
Oreana wines are sold in 17 states and in China. You can find the label locally at the winery, Trader Joe's, Albertson's, Whole Foods and many more.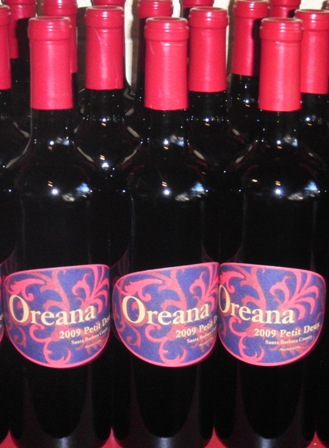 The Oreana Winery is a small, family-owned winery located in downtown Santa Barbara. Grapes are sourced from top vineyards in the renowned Santa Ynez Valley. The tasting room and production facility is located two blocks from the beach and two blocks off of State Street in the 'Funk Zone.'

 

Tilly and all the Oreana wines are available at the winery tasting room (205 Anacapa Street, Santa Barbara, CA 93101 P•805.962.5857, oreanawinery.com) and high-end retail shops throughout the country. Check the website for a location near you.
http://oreanawinery.com/findourwine.html
---