SIPS . . .
TIPS FROM MY FAVORITE WINE GUY:
Proper Cellaring of Wine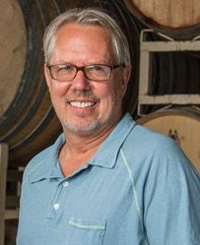 By Doug Margerum
To allow wine to age properly there are a few rules you should follow.  It is very important to keep the wine at a constant temperature; 53 degrees is considered perfect but more important is a consistent temperature.  I'd rather store a wine at 65 degrees than have it change from 65 to 50 everyday. The temperature you store wine at also depends on your world view – if you feel there is an impending nuclear holocaust, know that your wines will age quicker at a higher temperature.  Starting your wine cellar at 21 years of age and feeling optimistic about a long life?  Keep it at 53 degrees.  Want the wine to keep for generations?  Store the wine at 45 degrees.
It is crucial for storing wine that the bottle is kept free from light and vibration.  Ideally, wine should be stored on its side (this keeps the cork moist) with label facing up.  A wine will spoil if kept standing too long up as the cork will dry out, letting air in.  Wine is often shipped upside down, again to keep the cork moist, but it is better to store the wine on its side with the cork end slightly tilted up so that any sediment will collect in towards the end of the bottle.  When removing the wine from its resting place I recommend keeping it on its side while removing the cork so the sediment remains undisturbed.  You'll see wine baskets in many restaurants – these are perfect for holding the wine while pulling the cork. You can either decant the wine or use the basket to serve the wine.  In lieu of a basket I suggest standing the bottle up for at least 1 hour to let the sediment settle to the bottom prior to opening.
Also important is high humidity.  I recommend a 70 percent humidity level or higher.  High humidity is important because it keeps the corks from drying and minimizes evaporation. The only problem with too high a level of humidity is that mold can grow on the labels and in your cellar and that is not pleasant.www.margerumwine.com
____________________________________________________________________
Navigating a Wine Wall
Brought to you by Robert Henson, Winemaker at Peachy Canyon Winery
If you're not lucky enough to be a winemaker (ahem) you probably get most of your wine from the wine sections of grocery and specialty stores. Unlike winery tasting rooms, however, stores have giant walls of wine and no friendly tasting room associates to help you navigate their depths. Plus, you're probably in a hurry. So with that in mind, here's some insider information about how to get the most out of that wall of wine.
Don't limit yourself to wines at eye level.
You know how it's well-known that grocery stores put all the sugary, "kid friendly" cereals at equally "kid friendly" heights on the shelf? It should not surprise you that they do the same with just about every other kind of merchandise. What the store is trying to move is what's going on its eye-level shelves, and while there's nothing wrong with those wines, it's definitely worth your time to explore the many bottles on the top and bottom rows.
Take advantage of endcaps and sales.
There's nothing wrong with a wine on sale, especially in a retail environment. I've had people ask me if there's "something wrong" with wine that's on sale… and the answer, thankfully, is no! Unlike wineries, stores can sometimes use wine as what's called a "loss leader," meaning they can sell wine for a loss in order to entice customers to buy. If wineries did that we'd be out of business fast, but big companies like Costco, Beverages and More, and Trader Joe's can make up their profits outside the wine aisle.
Don't judge a wine (only) by its label.
This goes both ways: wines with old school labels showing a chateau might be great, and so might be wines with a super modern label (what the wine industry keeps referring to as 'millennial'). A winery that chooses to invest a lot in its label isn't necessarily ignoring its wine, they're just also focused on enticing their customers with some great art. And a winery that hasn't changed their label since circa 1983 might just be too busy making wine to do so… it's hard to tell until you try the juice.
Listen to what a wine label does tell you.
While the styles of wine labels vary widely, the regulatory government bodies that oversee wine production in the U.S. require a lot of things to be included on the label, and many of them are useful to consumers. Many wineries also include descriptions on their bottles to help consumers choose wines that they like. Look for varietals and blends similar to what you know you like, and try exploring regions too. Wine labels often show the wine's AVA — like 'Paso Robles' — take advantage of that to try more wine from a favored region.
Rely on scores that reflect your tastes, but don't only rely on scores.
Wine scores are popular with shoppers because they're easy. What's easier than choosing a 93 point wine next to a wine without a score listed? Of course as a winemaker, it's always an honor to get a good score — it means someone likes the wine, never a bad thing! The thing is, however, scoring wine is actually a complicated subject, and scores are only worth something to you if you take the "scorer" into account. Let me put it this way: do your tastes align with Robert Parker's, or do your tastebuds have more in common with Matt Kettmann (of Wine Enthusiast)? Because they don't have the same preferences all the time, and you probably don't either. If you're going to use scores when finding wines, make sure you agree with the person assigning the scores. Not to mention that not all wines are sent out for scoring — plenty of great, small lot wines aren't sent to very many publications, so of course they get less press. It doesn't mean the wine's not good.
Use technology.
We live in an era connected by the internet and most wineries are now using websites and/or social media. Our [Peachy Canyon's] wine labels include a link to our website, and I know that is not unique to us. Many wineries include links, QR codes, and social media indicators on their bottles now specifically to help connect to consumers. If you're in a store and you have a question about a wine, often the winery's website can help… and it's conveniently right there on your phone. Some wineries, like mine, even try to answer questions on Twitter in real time. You won't always get someone immediately, but it's easy and worth a try.
One of your greatest resources as a wine drinker are the wineries. Most wineries — especially here in Paso Robles — want to connect with you and give you all the information you need to find what you like. Whether on Facebook or face-to-face, we want to interact with the people interested in our wines. Paso Robles Wine.
___________________________________________________________________
Wine Folly: The Essential Guide to Wine

Paperback

– September 22, 2015
by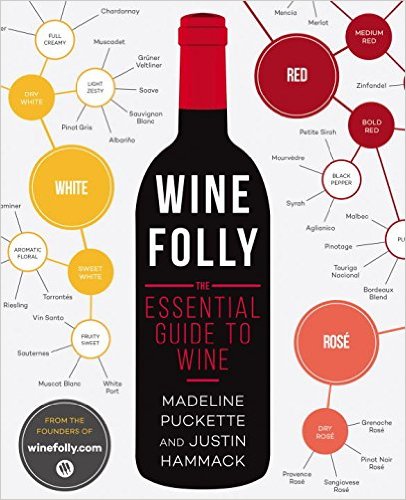 An essential, hip guide to wine for the new generation of wine drinkers, from the creators of the award-wining site WineFolly.com 

Red or white? Cabernet or merlot? Light or bold? What to pair with food? Drinking great wine isn't hard, but finding great wine does require a deeper understanding of the fundamentals.
 
Wine Folly: The Essential Guide to Wine will help you make sense of it all in a unique infographic wine book. Designed by the creators of WineFolly.com, which has won Wine Blogger of the Year from the International Wine & Spirits Competition, this book combines sleek, modern information design with data visualization and gives readers pragmatic answers to all their wine questions, including:

   •  Detailed taste profiles of popular and under-the-radar wines.
   •  A guide to pairing food and wine.
   •  A wine-region section with detailed maps.
   •  Practical tips and tricks for serving wine.
   •  Methods for tasting wine and identifying flavors.

Packed with information and encouragement, Wine Folly: The Essential Guide to Wine will empower your decision-making with practical knowledge and give you confidence at the table.
___________________________________________________________________
DONNAFUGATA HARVEST 2015

2015 harvest at Donnafugata, at the start with the nighttime Chardonnay.
A vintage that promises to be successful and that could give perfumed whites,
Fruity reds with excellent aging potential.  
Up to the end of June, the vintage was characterized by a climatic trend that was cooler and rainier than seasonal averages, prefiguring a delay on the usual ripening of the grapes at the Donnafugata estate in Contessa Entellina. 
Regarding precipitation, from 1 October 2014 to 31 July 2015, rainfall reached 698 mm compared to the 656 average of the last 10 years (www.sias.regione.sicilia.it). 
In July the maximum temperatures were higher than the average values for the period, which favored the ripening process of the grapes, making up for the delay that was recorded up to June. The maximum temperature recorded in July was 39° C and the minimum 18° C, testifying to the considerable temperature fluctuations that characterize the hills of Contessa Entellina, favoring the concentration of aromatic precursors in the grapes that will potentially give very perfumed wines.
The Chardonnay - the first variety to reach full ripeness - in some vineyards is slightly earlier; Donnafugata started harvesting the La Fuga vineyard yestraday, at nighttime. Thus we can avoid the risks of undesirable fermentations during the transportation of the grapes from the vine to the cellar and the volatilization of aromas during the pressing phase. 
Compared to the average of recent years, the quantities prefigured a slight increase of between 10 and 15%; for this reason the green harvest is already being carried out in some Grillo, Cabernet Sauvignon and Nero d'Avola vineyards, aligning the production load with the company's qualitative objectives. 
Fingers crossed as regards the possible climatic conditions during the next weeks, to date 2015 promises to be a very successful vintage for both the whites and reds.The harvest forecast is also very positive on Pantelleria where Donnafugata cultivates Zibibbo on about 68 hectares of vineyards. 
The estimated quantity to be harvested on the island of sun and wind is in line with the company's qualitative objectives. Harvest is expected to start in the second half of August.
"The 2015 harvest is starting with Chardonnay and the start bodes well - explains Antonio Rallo, owner of Donnafugata and the company's production manager -. If the fine weather continues, we could have excellent grapes from all the vine varieties that could give us perfumed whites and reds with fruity bouquets and great aging potential."\
__________________________________________________________________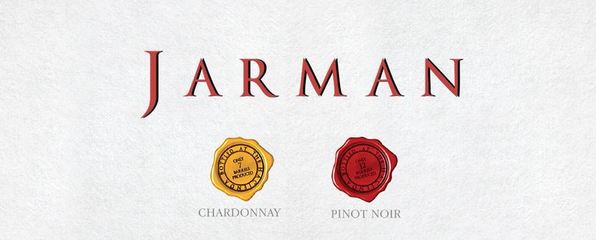 Terroir is the most important force in creating distinct wines. The French word speaks to a wine's place of origin, its subtle nuances of traceable character, flavor, lineage and integrity.
An estate wine from Carmel Valley, Jarman's terroir refers to a special place — and also to a special woman who inspired a family to bottle the essence of a mother's spirit. Jarman Fearing Lowder grew up in Chattanooga, Tenn., and lived up to being voted "best all around" in high school. She earned a nursing degree, worked as an R.N. and raised three daughters with her husband Thomas. An active volunteer, animal lover, athlete and enthusiastic traveler, Jarman wanted to spend her golden years making wine with her husband at Holman Ranch, an idyllic piece of property in Carmel Valley they purchased to realize that dream.
Tragically, Jarman died in March of 2011 at age 60 following a long battle with early onset Alzheimer's disease.
To honor her mother's memory, Holman Ranch manager and eldest daughter Hunter Lowder has vowed to take the best hand-selected estate grapes and create two premium varietals — Jarman Chardonnay and Jarman Pinot Noir ($1 from each bottle sold will go to Alzheimer's Drug Discovery Foundation). Founded in 1998 by Leonard A. and Ronald S. Lauder, the ADDF provides critical seed funding to leading scientists conducting breakthrough drug discovery and clinical research. By accelerating promising drug candidates through the drug discovery and development pipeline and spearheading innovative public-private partnerships, we increase the chance of finding an effective treatment, and a cure, for Alzheimer's disease. Through the tremendous support of our donors, the ADDF has invested more than $70 million to over 450 Alzheimer's drug discovery programs and clinical trials in academic centers and biotechnology companies in 18 countries.  https://www.alzdiscovery.org/about-addf
"We wanted to honor her, give back and increase awareness," Hunter said. "Everything we do here and the reason all this exists is because of her."
The Jarman label will reflect quality, with only the best local grapes used during a artisanal, small-batch winemaking process. Jarman wine uses only 100 percent estate-grown, organic and certified-sustainable grapes. Aged in French oak barrels, Jarman's vintages are held in limited supply, and not available anywhere outside the tasting room. The two varietals include:
     -The 2013 Jarman Pinot Noir takes on nuances of warm blueberry pie, cloves and cinnamon that mingle in the nose with oak notes from 10 months in the barrel. The mouth-feel is plump and juicy with overtones of cassis and blackberries. 
     -The 2014 Jarman Chardonnay features floral notes reminiscent of walking by a parfumerie in France — subtle and pleasant with a hint of earthiness. When serving this wine lightly chilled, rich notes of under-ripe berries and raw honey will waltz across your palate.
To further honor their mother's memory, the family will open a special tasting room in June in Carmel Valley Village (open noon to 5 p.m., Thurs.-Sun.; or by appointment) next to Will's Fargo, the restaurant they purchased in 2014 . The tastings will feature full-fledged experiences, including tours and wine education, and each will include a food element that complements the wine.
The new Jarman tasting room will provide visitors with three unique experiences : Cru Tasting, Premier Cru Experience and the Grand Cru Experience.
To celebrate, Jarman will hold a public grand opening with Monterey Peninsula Chamber of Commerce; Carmel Chamber of Commerce and Carmel Valley Chamber of Commerce on Tuesday, June 23, 5–7 p.m. Visit: jarmanwine.com.
____________________________________________________________________
CHOICE TEA - COOL OFF WITH TEA POPCICLES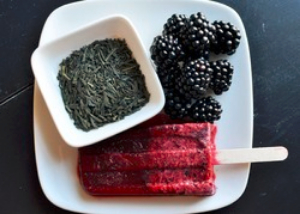 Most of the country is still being scorched by hot summer weather, which means that a cool popsicle is the perfect treat on a hot day! The tea experts at Choice Organic Teas will cool you down with these deliciously simple three ingredient popsicles! Blackberries grow wild and abundantly in the Seattle area (where they are based) making these tasty berries easy and fun (and cheap!) to find during the summer and the perfect fruit for this icy treat.
BLACKBERRY GREEN TEA POPSICLES


Here's what you'll need:
- Popsicle molds or small cups
- Popsicle sticks
- Blender


Ingredients:
- 3 Bags of Choice Organic Teas Premium Japanese Green tea
- 2 cups of water
- 2 cups blackberries (fresh or frozen)
- ¾ cup honey


Makes around 10 large popsicles depending on your molds.


---
What to do: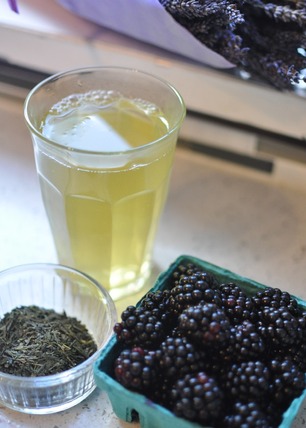 1. Steep three tea bags of Choice Organic Teas Premium Japanese Green tea in 2 cups of 180 degree water for 4 minutes. Remove tea bags.
2. Cool the tea and use a blender to blend
tea, blackberries, and honey until liquefied.
3. Pour into your popsicle molds or cups, place popsicle sticks in the molds.Optional: Use a strainer to separate the blackberry seeds from the liquid before pouring into the molds.
Tip: If you're using cups as popsicle molds, you may want to wait for them to become more solid before adding the popsicle sticks
to ensure the sticks freeze upright.


4. Place popsicles in the freezer to freeze
until they are solid and easily removed from the molds, and enjoy!
Tip: To ease the popsicles out of a plastic mold, briefly run tepid water over the molds
and they should come right out!
Recipe inspired by: http://vanessabaked.com/raspberry-green-tea-popsicles/
_____________________________________________________________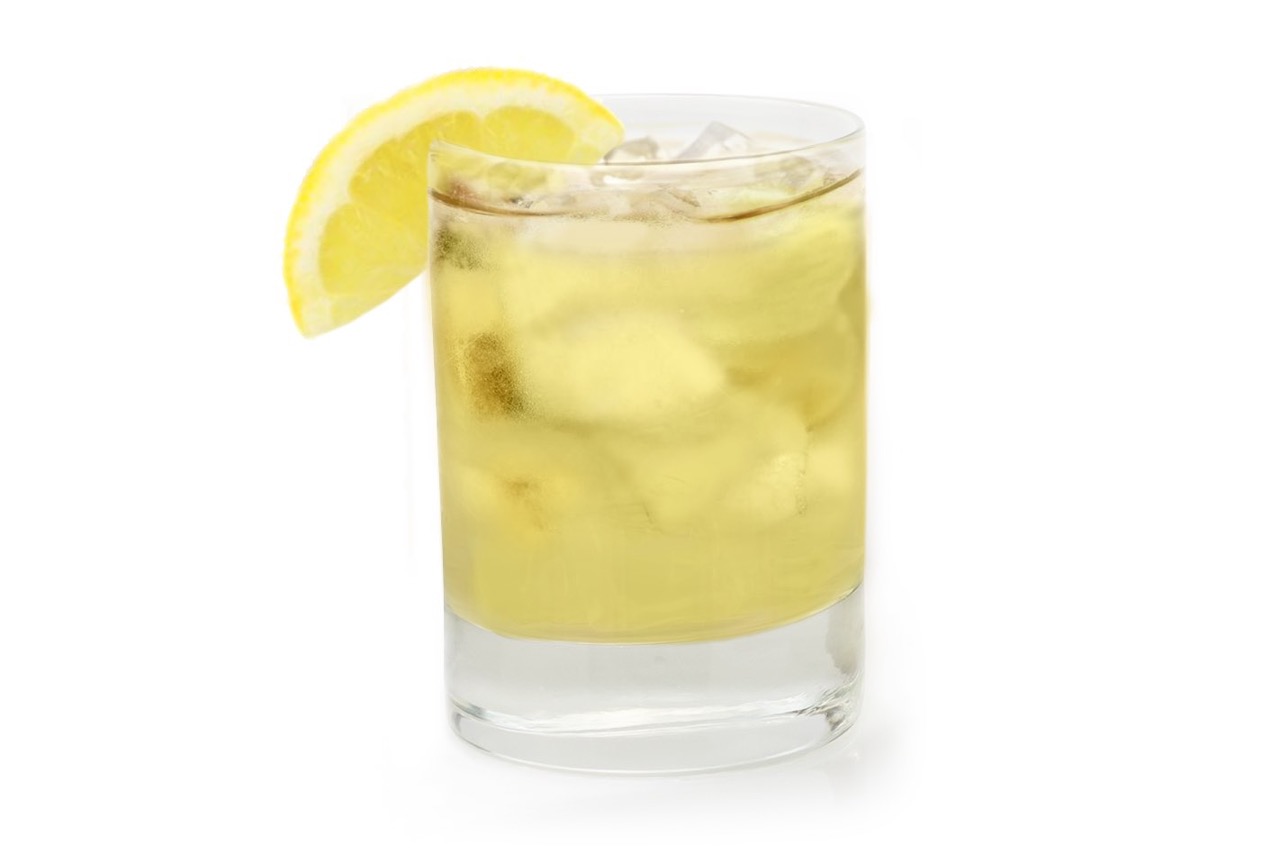 Cruzan® Blueberry Spritz Punch
Ingredients:
12 parts Cruzan® Blueberry Lemonade Rum
8 parts Sauvignon Blanc
4 parts Soda Water
3 parts Fresh Lemon Juice
2 parts Simple Syrup
Method: 
Combine all ingredients except soda water in a pitcher. Chill in refrigerator for one hour. At service, add ice to pitcher and top with soda. Garnish with lemon peels. (serves 6)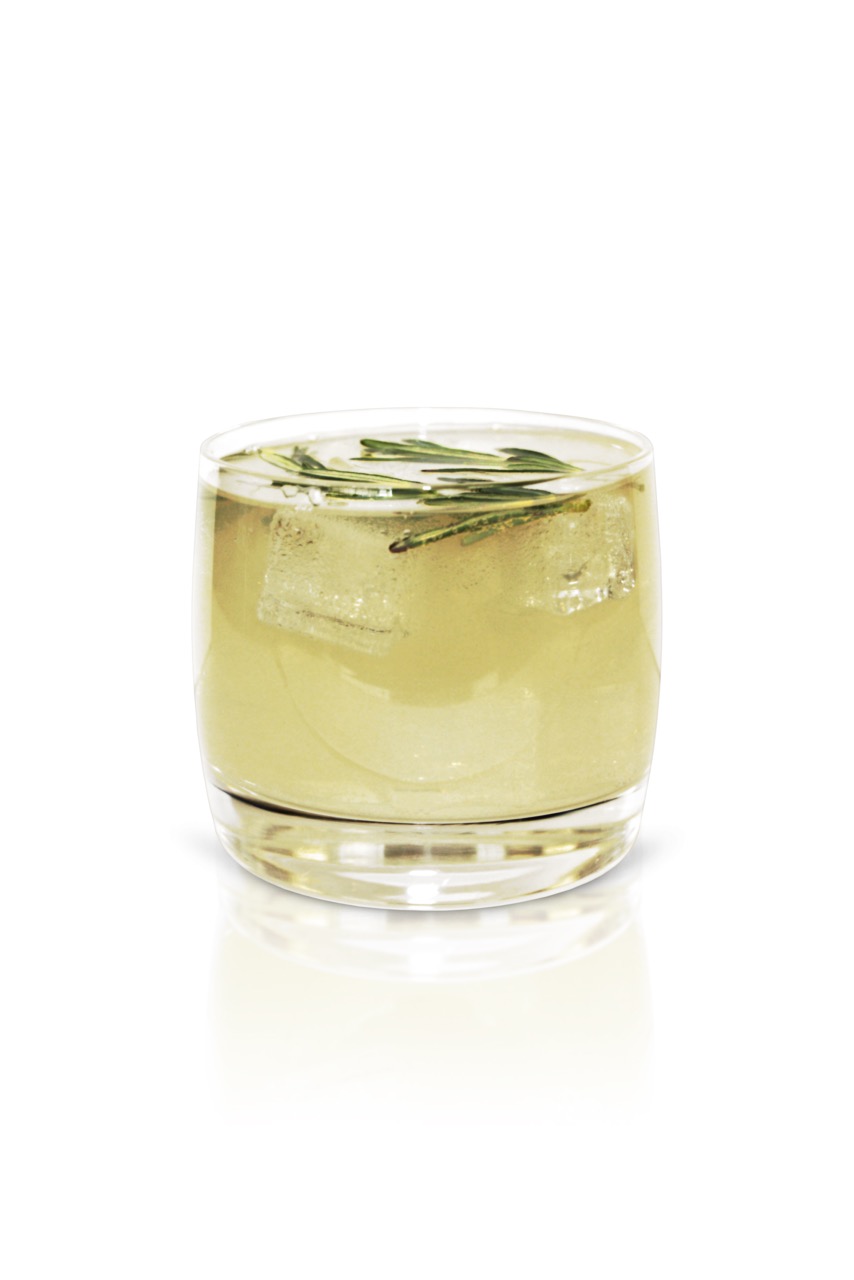 Cruzan® Strawberry Rosemary Punch

Ingredients: 
1 bottle Cruzan® Strawberry Rum
6 parts Fresh Lime Juice
24 parts Ginger Ale
6 Rosemary Sprigs
Rosemary Ice Blocks (*See Additional Recipe Below)
Method: 
To prep, pour rum into a punchbowl and add 4 sprigs of rosemary. Give it a quick stir, making sure to fully immerse the rosemary. Let the mixture sit for one hour at room temperature. After one hour, remove the sprigs of rosemary from the bowl and discard them. Next, add the lime juice to the rosemary-infused rum and chill in the refrigerator until you're ready to serve. To serve, add rosemary ice block and ginger ale to your rum punch mixture. Serve over ice in a punch glass. Garnish with a small piece of rosemary sprig. (serves 8)
*Rosemary Ice Blocks Method: 
Fill a couple of round plastic containers with water and a couple rosemary sprigs and put it in the freezer. When serving your punch, float the ice blocks in the punch bowl. 

---