SIPS . . .
LIVELY LIQUIDS IN BUDAPEST
Sipping Your Way Through Hungary
by Bonnie Carroll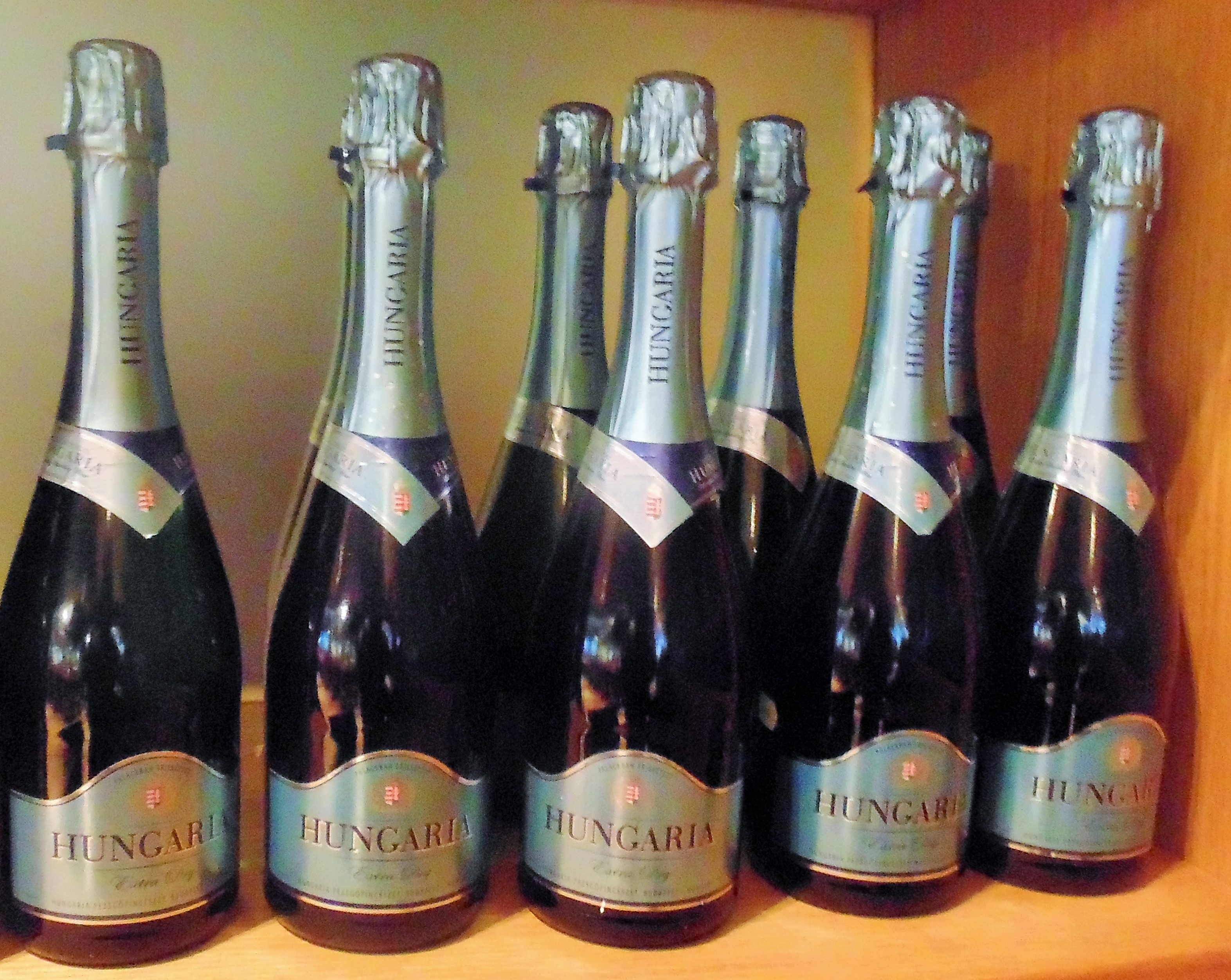 Even for travelers who know their way around a European city it's difficult to find exactly what you are looking for, but I'm convinced it is nearly impossible to discover the secrets of Budapest sips without speaking Hungarian.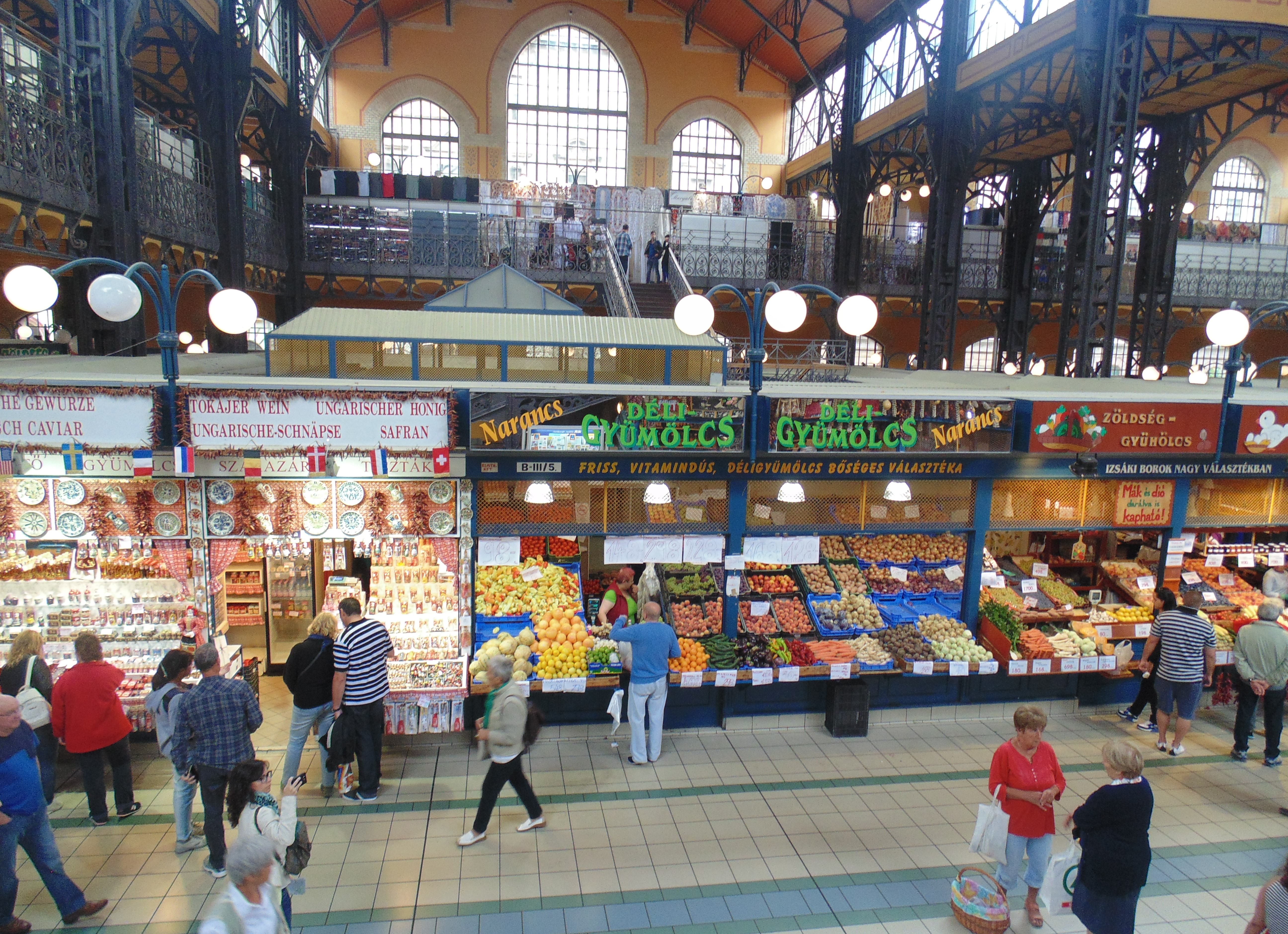 Central Market Hall
Virag Lastoczki, a certified wine expert, who provided a full myriad of tastes and sips throughout the Budapest City Center amazed and delighted everyone on the tour (six people were included to walk with Virag from 10:00 am. until 12:00 noon) with her humor, excellent English and varied selection of sites to sample products.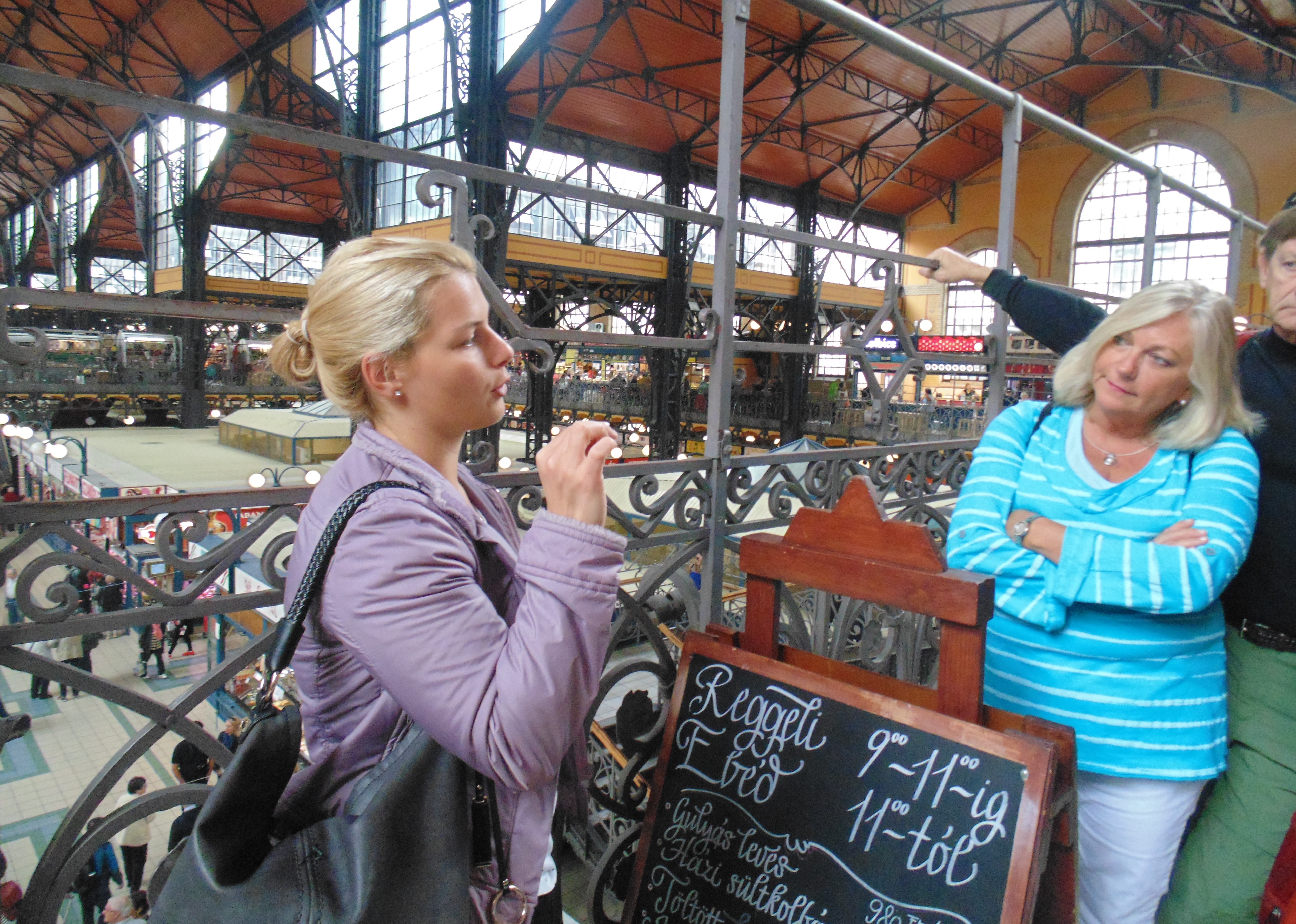 Virage was getting acquainted with the other tour members when I approached her in the Central Market, which is where our adventure began. The Central Market Hall is the most amazing place on the planet for foodies. The Great Market Hall or Central Market Hall "Nagycsarnok" is the largest and oldest indoor market in Budapest. I found the architecture and atmosphere of this historic building enchanting. It is located at the end of the famous pedestrian shopping street Vaci utca and on the Pest side of the Liberty bridge at Fovam Square. The building was designed and built by Samu Pecz around 1897, and is closed on Sun. http://budapestmarkethall.com/great-market-hall-budapest.
All the members on the tour shared introductions and we began our tour at the Panorama Bar to sample some local aperitifs, one was a Pear Palenka (similar to grappa combined with fruit flavors) and the other Unicum, a digestive guaranteed to cure everything that's wrong with you. I've never been crazy about grappa, and the cure all digestive was a bit medicinal tasting, but we all gave it a our best try, and said Egészségére (cheers in Hungarian) to our stroll through Budapest.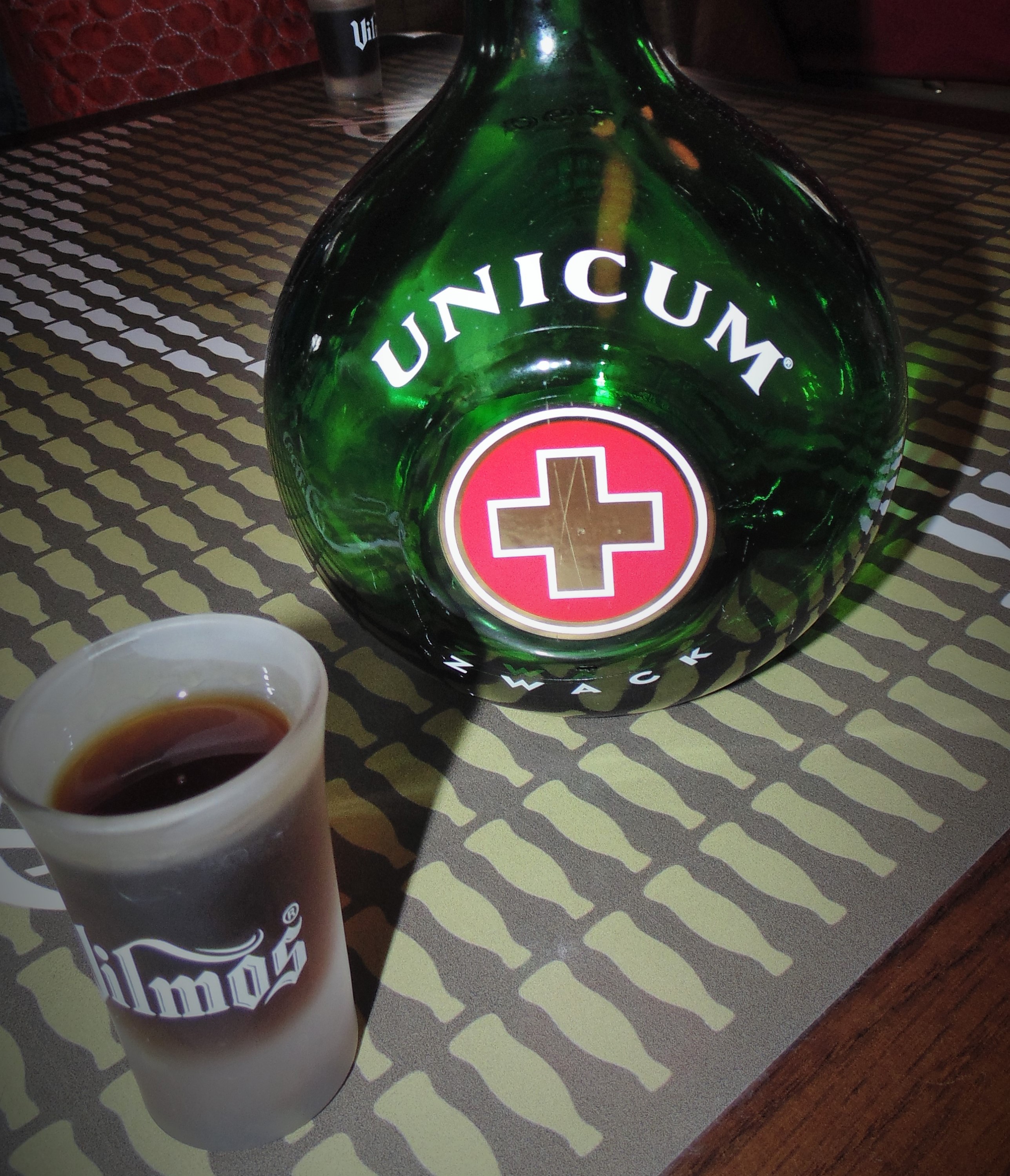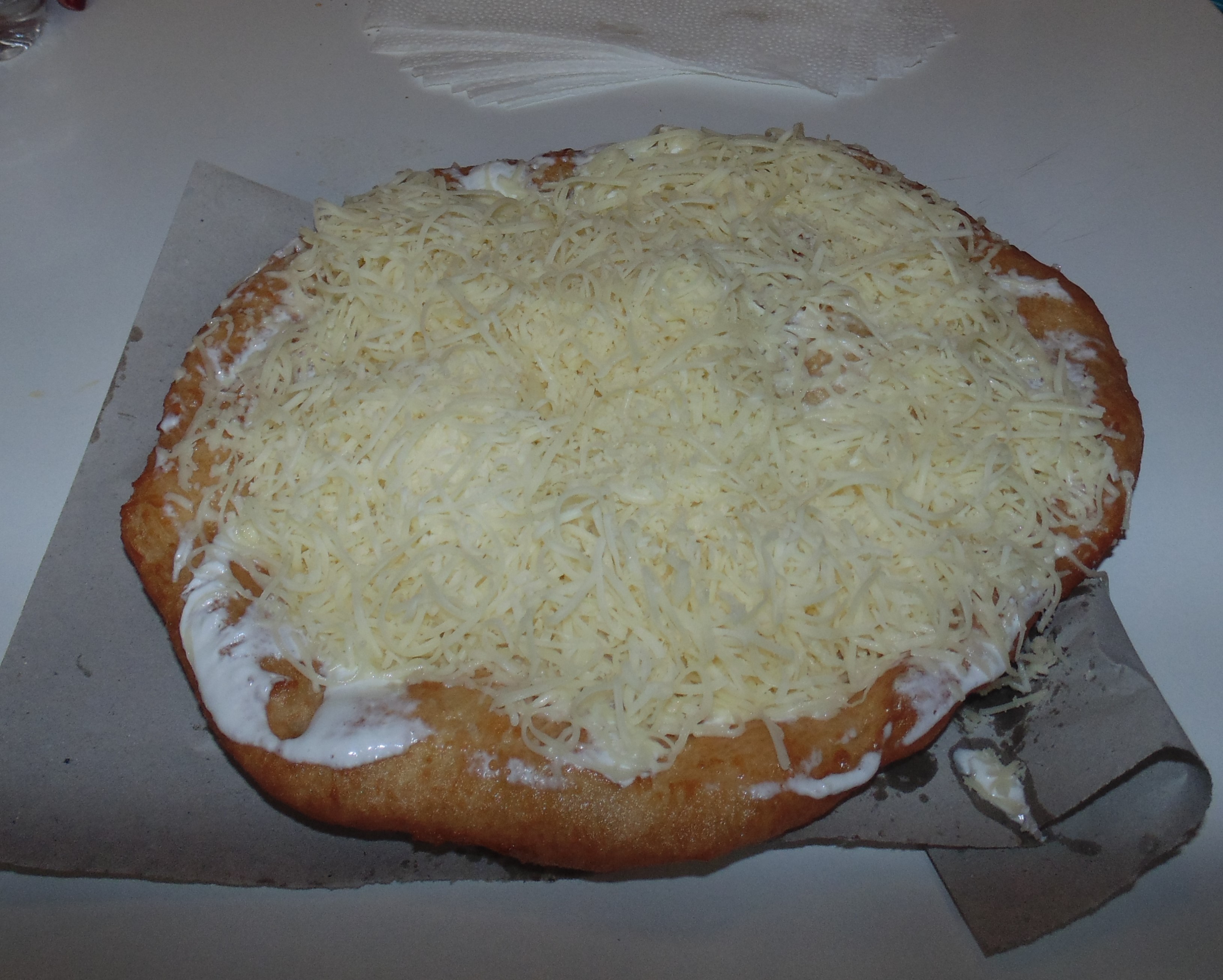 Unicum Digestive and Langos, Hungarian Pizza
Next we wandered down a few booths to share what looked like a pizza called Langos, made with thick pastry dough that was covered with cream style cheese and topped with grated cheese. I found it a bit bland, but realized Virag ordered ours plain to appeal to the entire group. She explained this pastry can be covered with delicious peppers, green vegetables, onions, meat and fresh paprika to spice things up if desired. They are relatively inexpensive depending on the toppings and are very filling.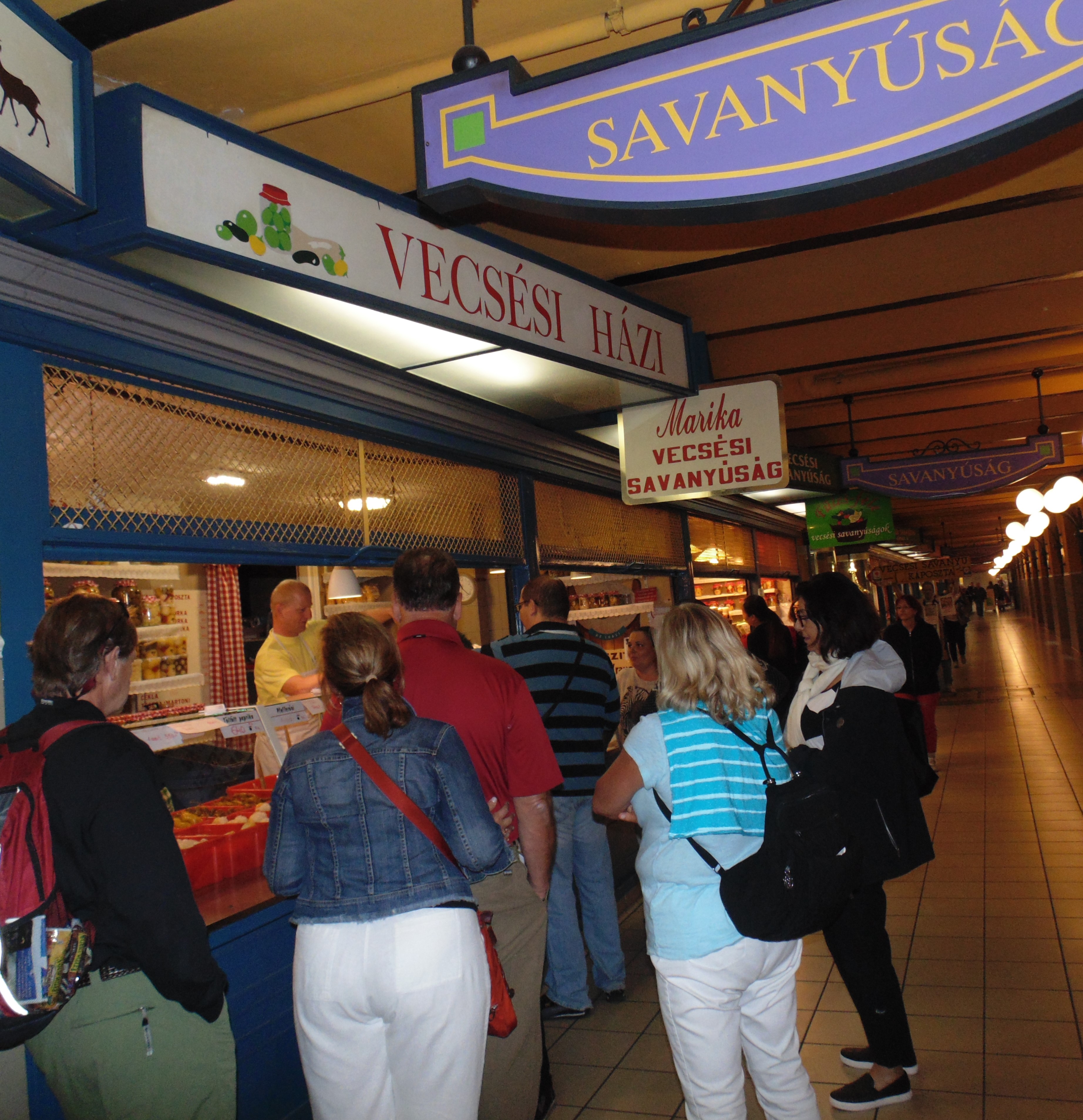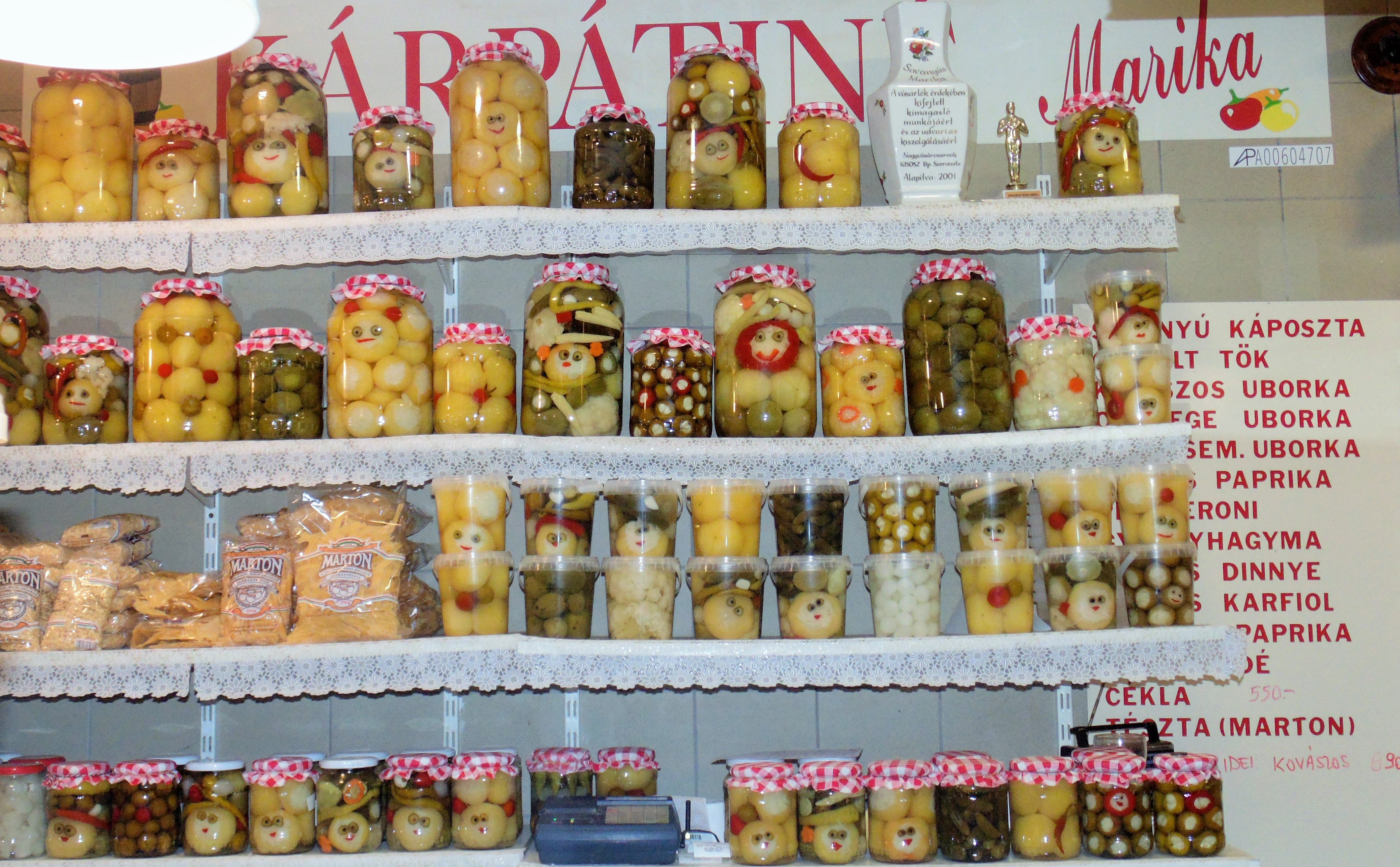 Marika's Pickled Vegetables
On the first floor of the market we sampled a variety of delicious Hungarian sausages with an assortment of pickled vegetables. Some sausages were mild and some very spicy, but the baby corn, cauliflower, peppers, and tiny water melons, especially the tiny water melons, were a fantastic pairing with these sausages. Pickled vegetable stands are very popular at the Central Market, but Virag selected Marika's stand, which was so colorful and great to photograph. We also took some time looking at the amazing meat and sausage market stalls, where one butcher with a keen sense of humor put sun glasses on a lamb's head as a joke.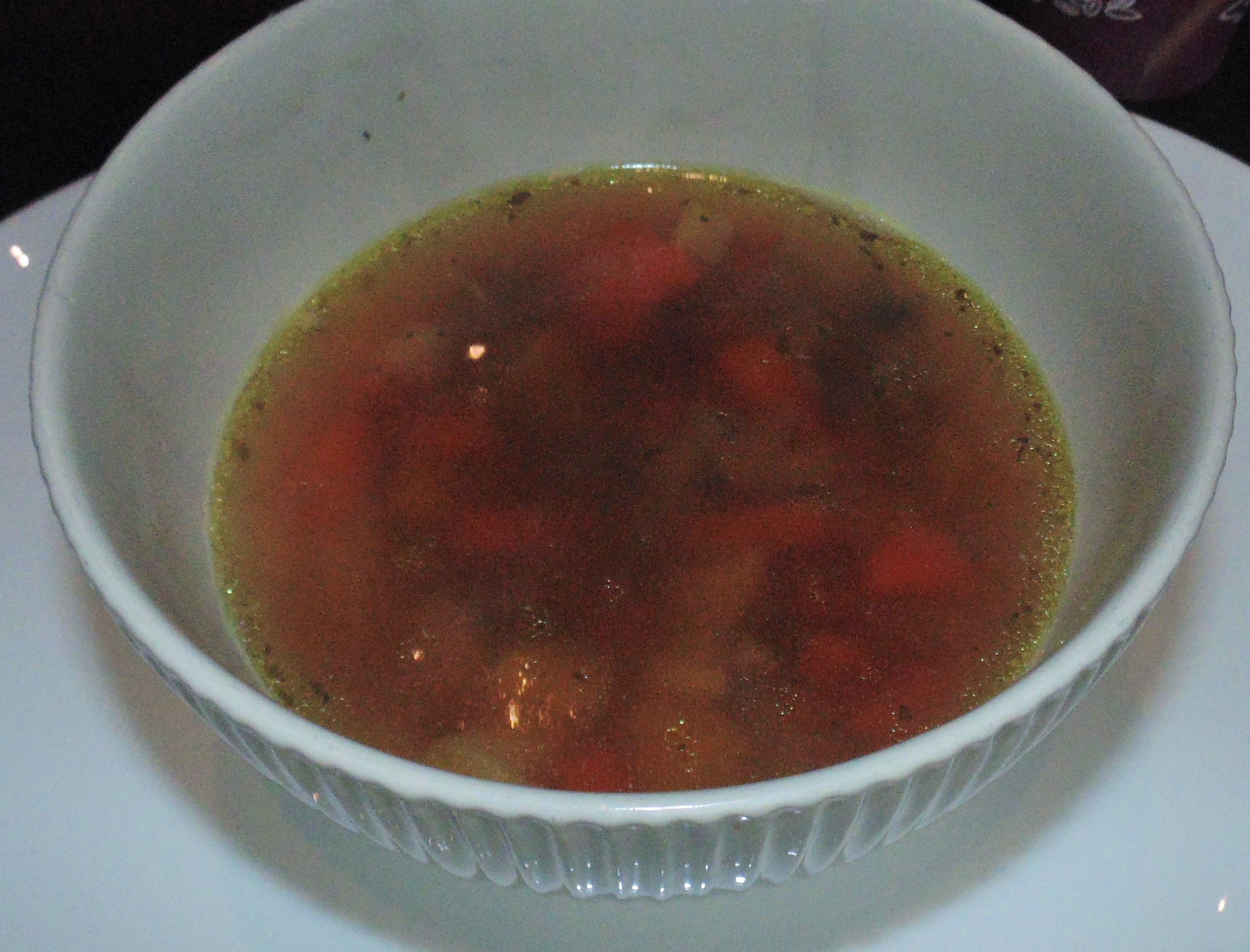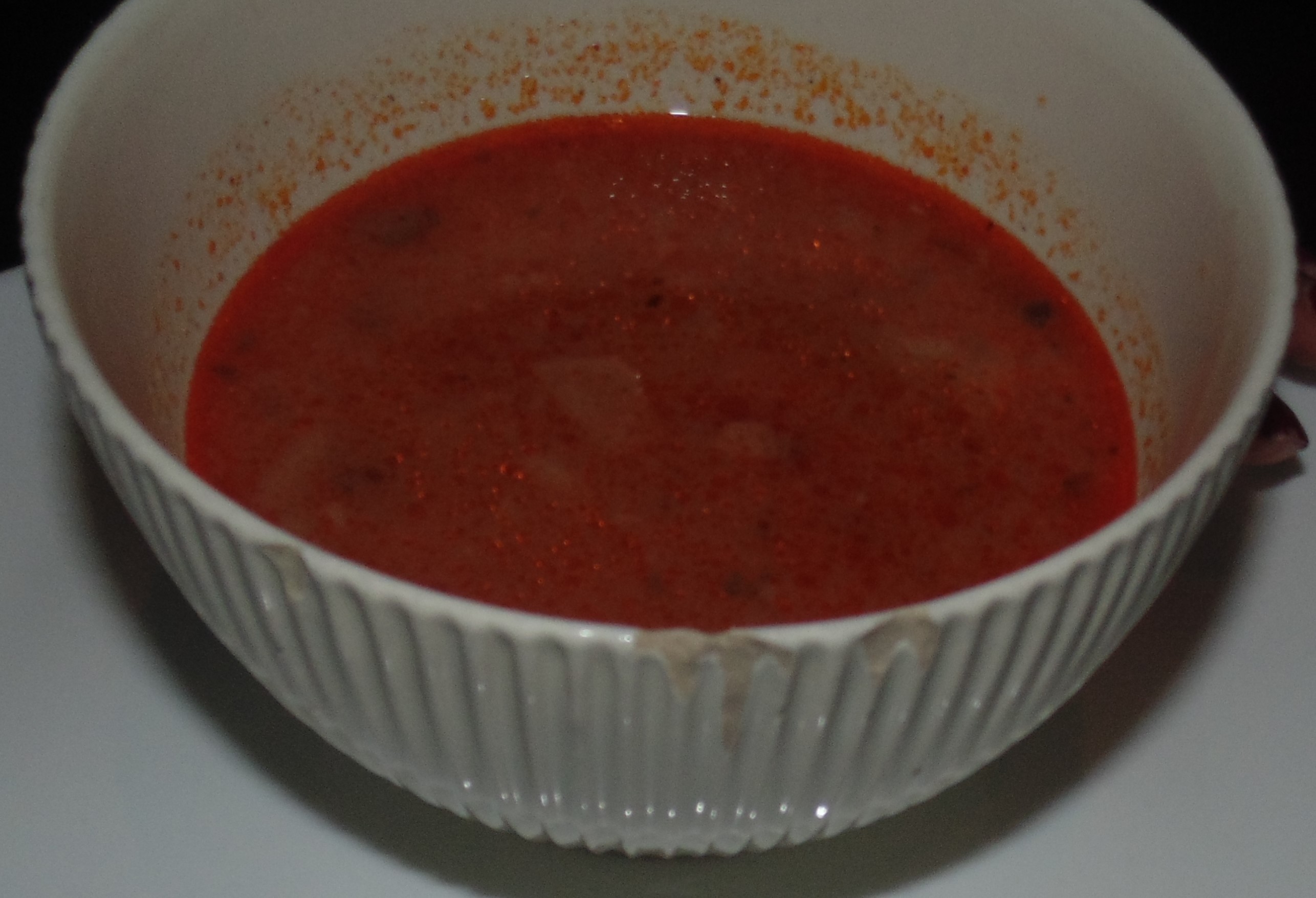 Belvarosi Disznotoros Vegetable & Paprika Soups
A short five minute walk took us to Belvarosi Diszotoros (Downtown Pig Feast) a traditional Hungarian butcher shop/restaurant serving Hungarian staples including fried sausage, black pudding, pork knuckle, goose leg, stuffed cabbage and more. You can pick from pickles, coleslaw, fresh white bread and fried potatoes to accompany your hearty meal. Our lunch in the stand up deli included authentic home-cooked Hungarian soups, salad, sausage, goulash with bread and more. This neighborhood restaurant was packed with locals, but it was standing room only because there were no chairs! It was absolutely delicious food. Visit: www.belvarosidisznotoros.hu.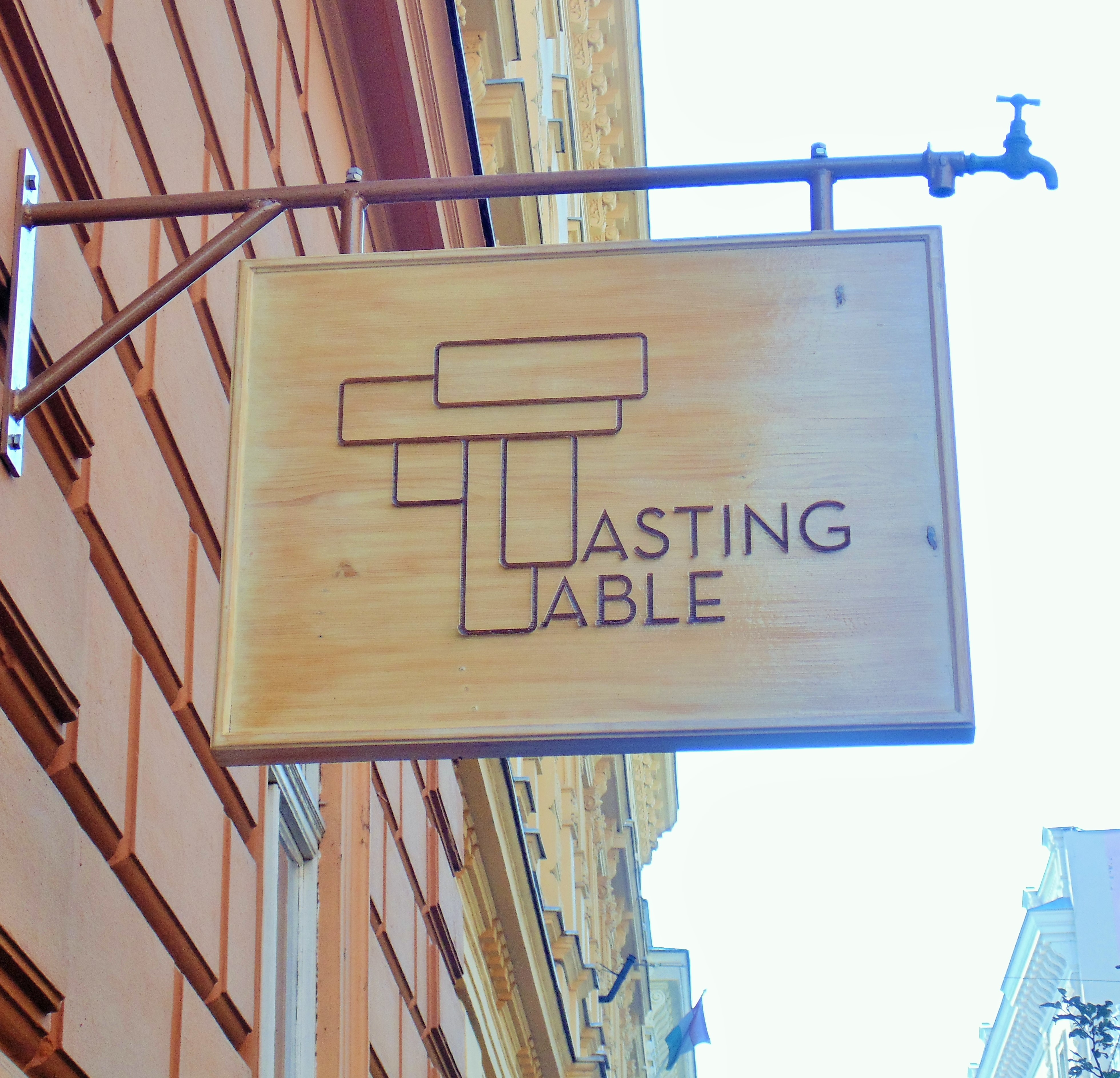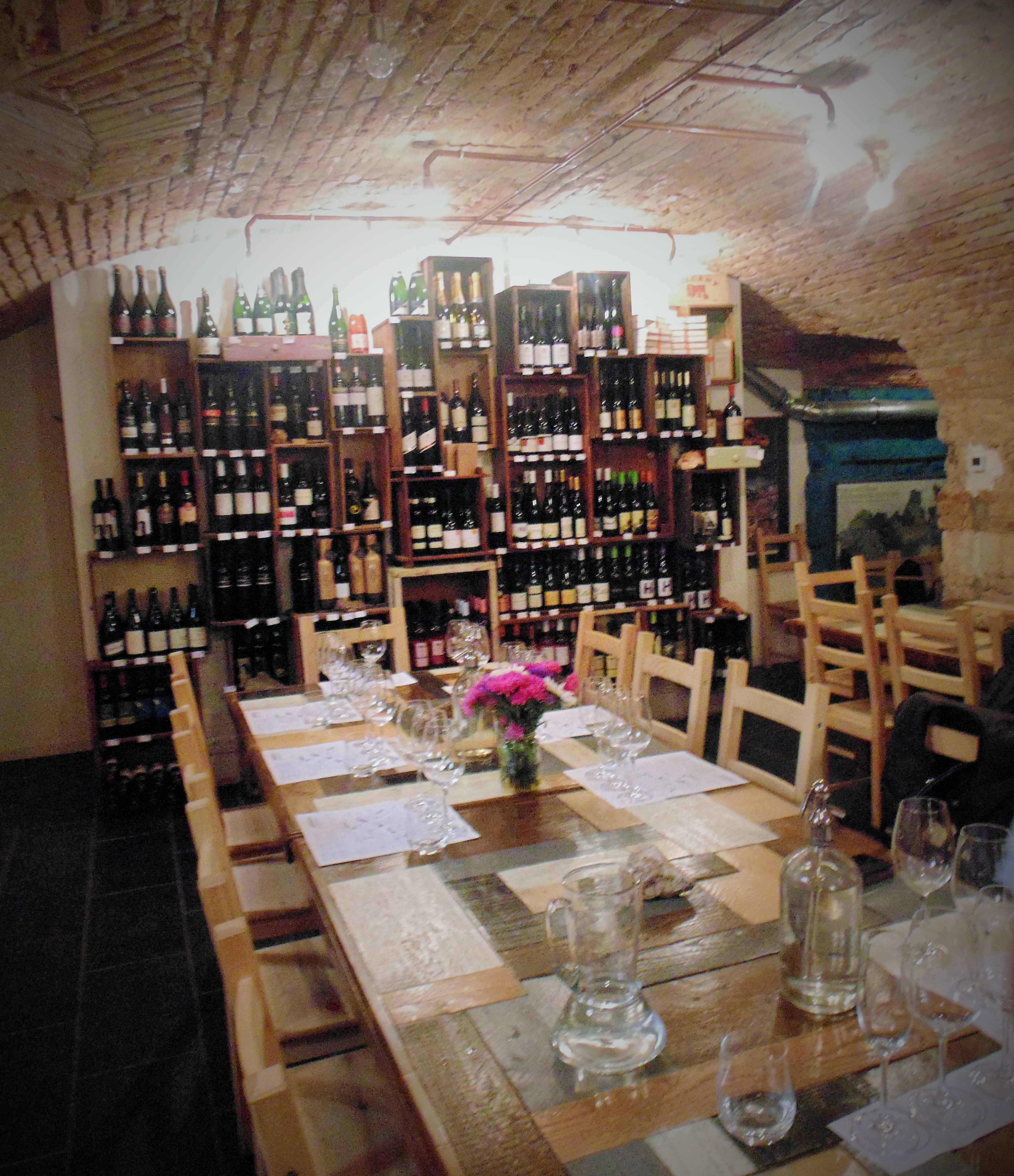 Virag Lastoczki & Ferenc Juhasz at The Tasting Table
The final and most amazing destination was The Tasting Table, an inviting tasting cellar with walls filled with local wines. We entered down some stairs to find a beautifully set wine tasting table with flowers. Ferenc Juhasz, the sommelier and manager greeted and welcomed us to sit down and enjoy the Blue Danube Wine Company, Carpathiau Wine & Old World Wine varietals selected for our tasting. Virag had selected wines for tasting in white, red and rose. The red offering was Bolyki, white was Birtok 2014, and a delicious Rose Royal Tokaji 2009 A huge tray of wonderful cheese, fruits, nuts and bread was in the center of the table to enjoy with each wine, and an explanatory map of the wine regions of Hungary was our place-mat, which aided us in following the presentation.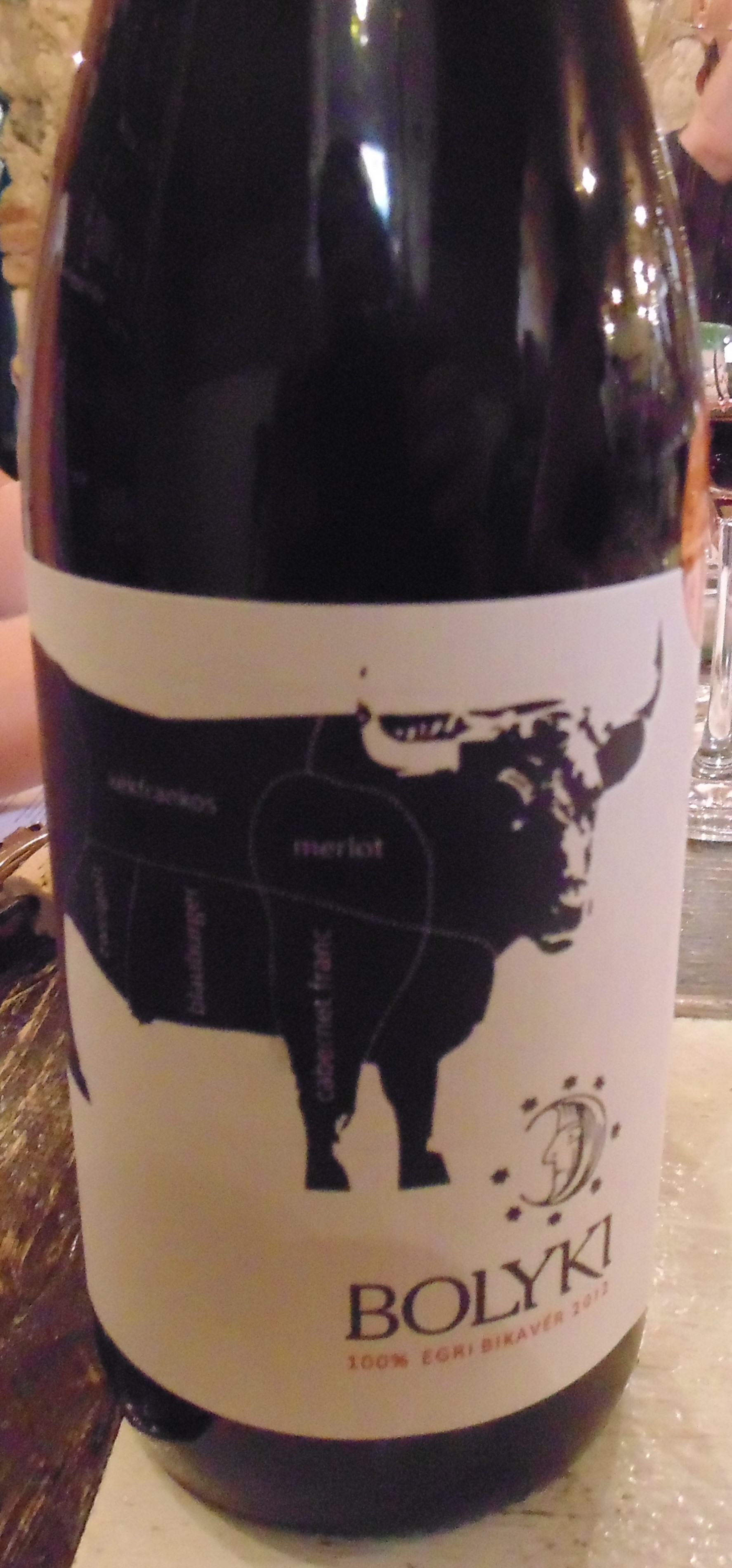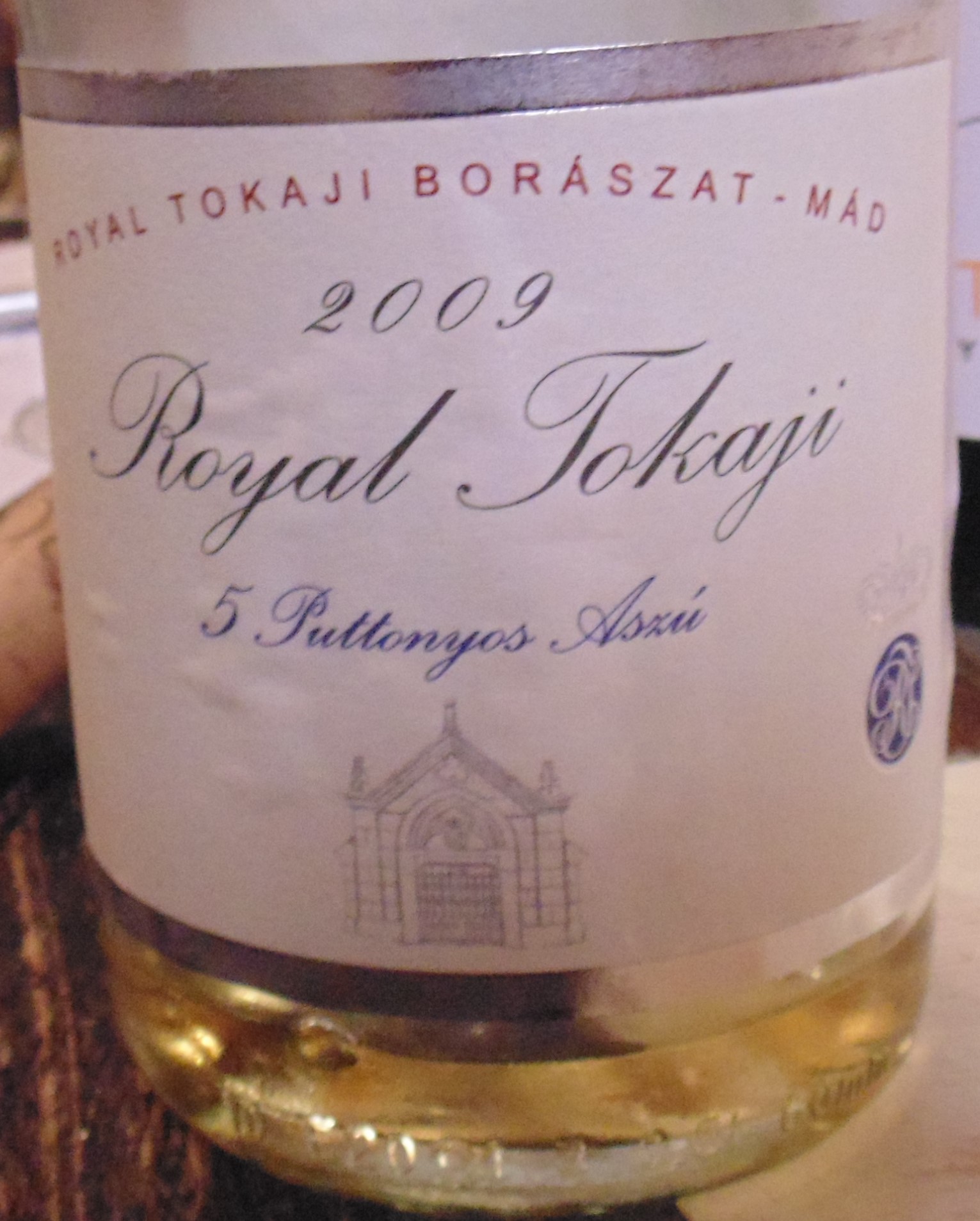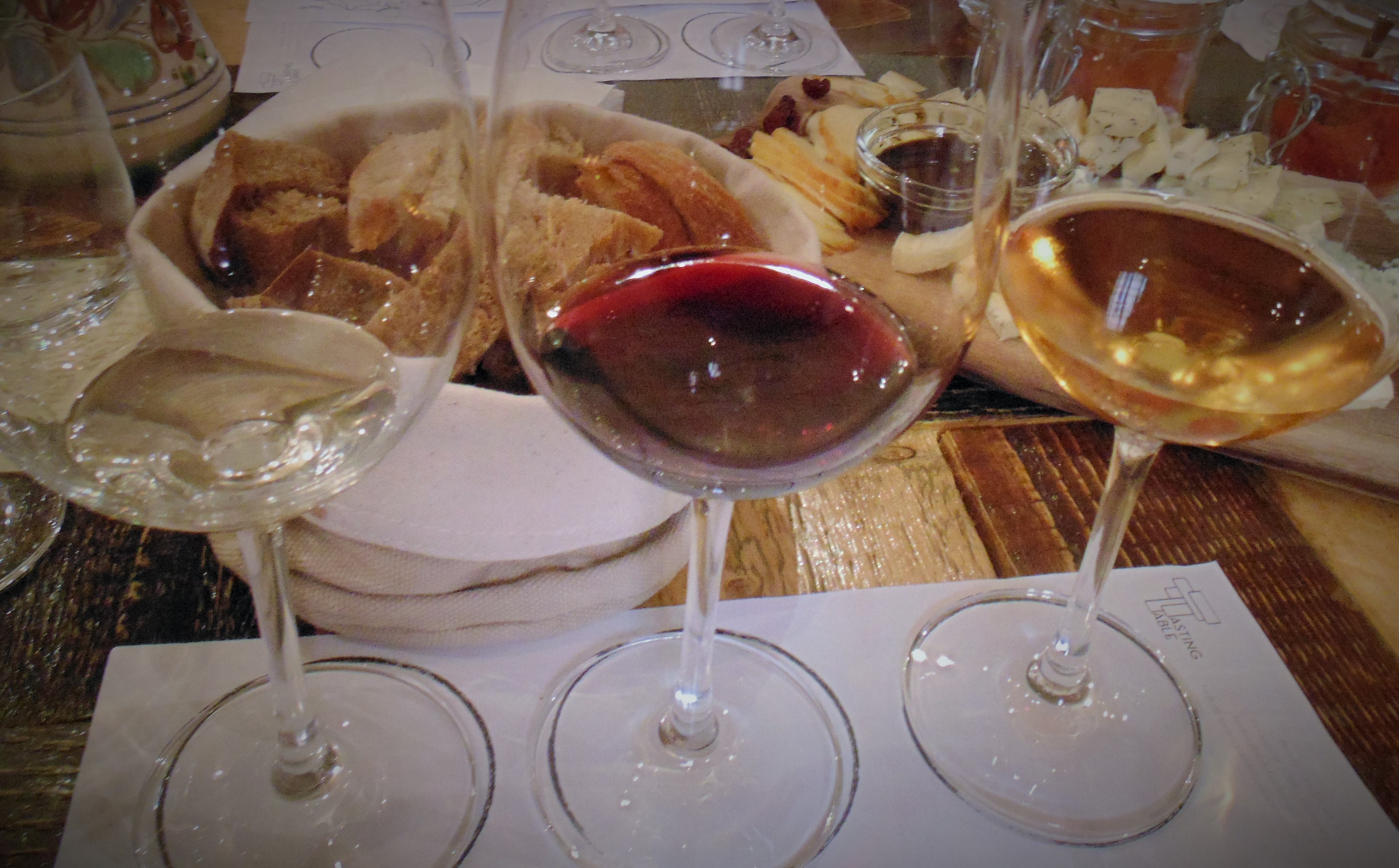 Bolyki Red, Birtok 2014 White, RoyalTokaji 2009 Rose Served with Hungaria cheese, fruit, bread & sausage
We were all foodies, and very serious about understanding Hungarian wine. We all loved this part of the Food & Wine tour, and hated to see it end. If you wish to do this kind of tour you should contact www.tastehungary.com. Virag Lastoczki is a brilliant girl with a solid knowledge of Budapest food, wine and history. She can be contacted for this tour through (www.viator.com). Wishing you Jó étvágyat (Bon appetit in Hungarian)!
---