CABERNET LOVERS ARE INVITED TO CELEBRATE
20TH BIRTHDAY OF STAGS LEAP DISTRICT AVA
9TH ANNUAL VINYARD TO VINTNER (V2V) APRIL 25, 2009
Napa Valley pioneers lead a rare library tasting of top Cabernets to kick off Anniversary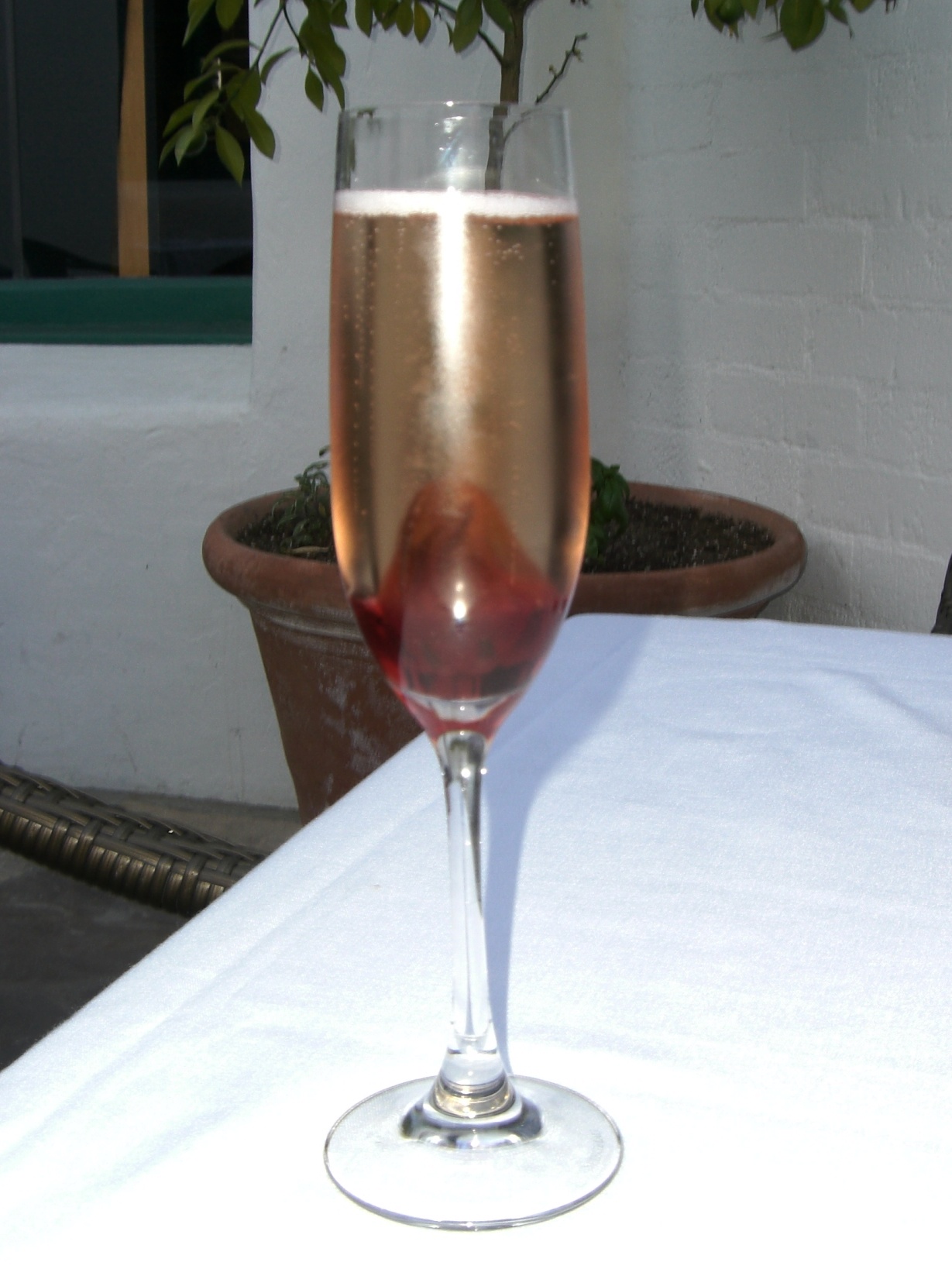 Join the Stags Leap District Winegrowers Association at its 9th Annual Vineyard to Vintner: Celebrating 20 Years on Saturday, April 25, 2009. The annual V2V event promises a day of discovery and adventure, complete with 15 winery open houses and culminating in a vintner-hosted dinner, Soiree Cabernet, at Clos Du Val Winery. 
The day begins "Looking Back, Leaping Forward" at Shafer Vineyards where three pioneers of the District, John Shafer (Shafer Vineyards), Dick Steltzner (Steltzner Vineyards) and Bernard Portet (Clos Du Val), share personal stories of the Appellation's beginnings along with a library tasting of their rarest wines and oldest vintages.  The morning session is followed by an Open House event throughout the District entitled "On the Trail." Visitors will enjoy personal access to the vintners and winemakers as they open their caves, barrels and cellars for special tours, tastings, and food unavailable to the general public. 
The 9th Annual V2V culminates with Soiree Cabernet at Clos Du Val Winery with a reception in the historic barrel room followed by dinner, against the backdrop of the Stags Leap Palisades, in the very vineyard where Portet first explored the District in the early '70s.  The pre-dinner reception also provides guests with an opportunity to preview the District's upcoming 2005 Appellation Collection, to be released in fall, 2009.
The "Looking Back, Leaping Forward" seminar with the pioneers and visionaries of the District will take place at Shafer Vineyards from 10:00-11:00 a.m. and limited seating requires advance registration.  The private open houses with exclusive food and wine offerings begin at 11 a.m. and end at­ 4:30 a.m. and the vintner-hosted Soiree Cabernet dinner is from 6:30-10:00 p.m.  Tickets for the library tasting and seminar are $60 per person (seminar is not sold à la carte), the open houses are $135 per person, open houses and vintner-hosted reception dinner are $285 per person. 
About Stags Leap District Winegrowers Association
Founded in 1989, the Stags Leap District Winegrowers Association is a non-profit organization of vintners dedicated to the betterment of its grapes and the recognition of the District as a pre-eminent Cabernet Sauvignon producer.  Wines from the District captured the attention of the wine world beginning with the famous Paris tasting of 1976 where French judges, in a blind tasting, pronounced a Stags Leap District Cabernet the winner over many top Bordeaux.  In an identical tasting 10 years later, another Stags Leap District Cabernet, the 1972 Clos Du Val, took top honors.  According to Deborah Elliott-Fisk, associate professor of geography at the University of California, Davis, "The Stags Leap District is the first viticultural area in the United States [to receive an AVA designation] based on the distinctiveness of its soils."    
The Stags Leap District Winegrowers Association is comprised of 16 wineries, in alphabetical order: Baldacci Family Vineyards, Chimney Rock Winery, Cliff Lede Vineyards, Clos Du Val, Hartwell Vineyards, Ilsley Vineyards, Malk Family Vineyards, Pine Ridge Vineyards, Regusci Winery, Shafer Vineyards, Silverado Vineyards, Robert Sinskey Vineyards, Stags' Leap Winery, Steltzner Vineyards, Taylor Family Vineyards and Terlato Family Vineyards. A Visitor's Guide is available for those interested in exploring the appellation, Napa's neighborhood for world class cabernet.
---
LOW CALORIE COCKTAIL
Keep the festivities moving but without the guil
p.i.n.k. skinny martini
1½ oz p.i.n.k. vodka
1½ oz Enviga™ berry tea
1 oz low calorie white cranberry juice
¼ oz Cointreau

Combine p.i.n.k. vodka, cranberry juice and
Cointreau over chipped ice and shake well.
Strain into a well-chilled martini glass.
Top with Enviga™ berry tea.
Garnish with 3 raspberries.

---
THE CULINARY INSTITUTE OF AMERICA
ANNOUNCES THE 2009 VINTNERS
HALL OF FAME INDUCTEES
The Culinary Institute of America (CIA) announced the wine industry leaders who will be officially inducted into the Vintners Hall of Fame at a gala reception and dinner ceremony on March 14th, 2009 at The Culinary Institute of America at Greystone, in St. Helena, CA.
The 2009 Hall of Fame inductees include noted wine journalist Gerald Asher, Gourmet magazine; Jack and Jamie Davies, founders of Schramsberg Vineyards; Jess Jackson, founder of  Kendall-Jackson Estates; U.C. Davis Professor and co-founder of Lagier-Meredith Winery, Carole Meredith; Justin Meyer, co-founder of Silver Oak Cellars; and Warren Winiarski, founder of Stag's Leap Wine Cellars.
Frederick and Jacob Beringer, who founded Beringer Vineyards, will be inducted as "Pioneers," a category which recognizes those who made a significant contribution to the California wine industry and passed away prior to March, 1989.
"We owe a debt of gratitude to the men and women who have made the California wine industry the success it is today," says Dr. Tim Ryan, president of the CIA. "Their efforts and dedication in creating the worldwide prestige of the California wine industry are inspiring, and the Vintners Hall of Fame is a wonderful place to recognize their contributions."
This year's nominating committee, chaired by noted wine journalist W. Blake Gray, included Charles Sullivan, wine historian and author; Mike Dunne, Sacramento Bee; John Olney, The Wine Country Club.com; Jim Gordon, Wines and Vines; and Darrell Corti, Corti Brothers, who was inducted into the Vintners Hall of Fame in 2008. The final inductees were elected by the 45 members of the Vintners Hall of Fame Electoral College.
"I'm delighted that the voting members of the Vintners Hall of Fame Electoral College have chosen such an outstanding induction class that represents so many aspects of the California wine industry: not just making, selling and promoting wine, but also researching and writing about wine," says W. Blake Gray. "This superb induction class brings great honor to the Vintners Hall of Fame at The Culinary Institute of America, Greystone, and I thank the voters for selecting it."
The Vintners Hall of Fame annual induction dinner provides scholarships for the Rudd Center for Professional Wine Studies at the CIA, Greystone. The 2009 induction gala and ceremony will be supported by a spectacular selection of seminars, luncheons, and food and wine tastings which will take place on March 13th and 14th, 2009.
For more information on the 2009 Vintners Hall of Fame Induction Dinner and weekend celebration of California food and wine, please contact Reuben Katz, 707-967-2305 or r_katz@culinary.edu. To view photos from previous galas, please visit http://www.ciaprochef.com/winestudies/vintners.html. 
2009 Vintners Hall of Fame inductees' bios:
Gerald Asher
Wine editor of Gourmet magazine for more than 30 years, Asher displays both great knowledge of wine and the ability to write about it without technical jargon. His elegant, witty writing has passed along a passion for wine to many food lovers.
Jack and Jamie Davies
Jack and Jamie Davies resurrected the abandoned Schramsberg estate in the mid-1960s. With Jack overseeing production and Jamie doing the marketing, they established Schramsberg as a world-class house of sparkling wine. Every president starting with Richard Nixon has served Schramsberg wine at an official White House function.
Jess Jackson
In 1974, Jess, a founding member of Family Winemakers of California, converted an orchard in Lakeport to a vineyard. By 1982, the first Kendall-Jackson-labeled wine went to market. Jackson created a new style of Chardonnay that made it the most popular varietal in America. He has also embarked on a quest to elevate the best Sonoma County wines to the highest level of respect in the wine world.
Carole Meredith, PhD.
Dr. Meredith spent 20 plus years in the Department of Viticulture and Enology at UC Davis, studying grape genetics and using DNA typing methods to discover the origins of Cabernet Sauvignon, Chardonnay, Syrah and most recently Zinfandel. Today she is the co-owner of the Napa winery Lagier-Meredith.
Justin Meyer
A Brother in the Christian Brothers order, Meyer began his winemaking career as an assistant to Brother Timothy at Greystone Cellars, now the West Coast campus of the CIA. After studying at UC Davis, he left the Brotherhood to create the Silver Oak Cabernet Sauvignon-only program with David Duncan. The wine became one of the most requested premium wines in US restaurants.
Warren Winiarski, PhD.
Dr. Winiarski left his teaching position at the University of Chicago to become a winemaker, first working at Robert Mondavi Winery before forming his own company, Stag's Leap Wine Cellars. The very first vintage of Cabernet Sauvignon produced at his new winery won the famous 1976 Judgment of Paris tasting, instantly proving that California red wines are as good as any in the world.
2009 Vintners Hall of Fame "Pioneer" inductee bio:
Frederick and Jacob Beringer
The Beringer brothers emigrated from Mainz, Germany in the 1860s to seek their fortune, and became leaders of the California wine industry in its rise to greatness from the 1870s until the 1890s. A Beringer Riesling won a silver medal at the Paris Exhibition of 1887. The winery and house they built are among the most treasured buildings in the Napa Valley.
---
WINTERGREEN BREWS UP SIGNATURE
LAGER FOR GUESTS THIS SEASON
Snow sports enthusiasts can replenish their spirits this season with Wintergreen Resort's new signature craft beer, Wintergreen Hibernator, created specially for Wintergreen guests by the region's premiere artisan brewery, Blue Mountain Brewery.
 
Originally brewed by monks in Bavaria to help sustain them through the Lenten fast, Hibernator is a German-style Doppelbock (German for "double strong"). Wintergreen Hibernator is being served at various Wintergreen Resort beverage locations, including the Copper Mine Restaurant, The Edge lounge and the Stoney Creek Bar & Grill at Stoney Creek Golf Club (playable year-round).
 
Now enjoyed around the world as the wintertime beer of choice, Doppelbock lager is characterized by full, rich malt flavors. Imported Pilsen, Munich and Vienna malts, noble German Hallertau hops and deep-drawn water from the Blue Ridge Mountains create this heady brew at Wintergreen Resort. Characterized by a smooth drinkability, Wintergreen Hibernator is a perfect post-slope beer.
 
A favorite family destination located on 11,000 lush acres high atop Virginia's Blue Ridge Mountains, Wintergreen Resort offers 25 slopes, including the area's most extensive expert terrain. Featuring wide trails wide and spectacular views, Wintergreen's additional tubing park makes it the most thrilling winter playground in the Mid-Atlantic. Wintergreen Resort also boasts a larger area with a gentler pitch for skiers and snowboarders new to the sport. And the charming lodging at Wintergreen Resort is only steps out the door to the nearest lifts and there are dining options to entice any taste.
 
Wintergreen's lowlands golf course, Stoney Creek is 27 holes designed by Rees Jones that remains open 12 months a year. That means guests can make a downhill run and downhill putt all in the same day – and then head straight for the new Wintergreen Hibernator lager to "recover" from such an adventurous double-dip.
 
Also, Wintergreen Resort guests can take a tour of the nearby Blue Mountain Brewery, which is open to the public for tastings, featuring a great selection of its fresh drafts. Blue Mountain Brewery is located in Afton, 14 miles north of Wintergreen Resort on Route 151.
 
For more information about the Wintergreen Resort, call (800) 266-2444 or visit www.wintergreenresort.com
---
BITCH CREEK ESB WINS BIG AT UNITED
STATES BEER TASTING CHAMPIONSHIPS!  
 
In its 20th year, Grand Teton Brewing Company, known throughout the West for their exceptional microbrews, has won again with their legendary Bitch Creek ESB.  The 2008 summer results for the United States Beer Tasting Championships are in and Bitch Creek ESB was announced as their overall Grand Champion in the Bitter/ESB category.
 
Bitch Creek ESB was also recognized as the Best of the Northwest/Pacific in the same category. Grand Teton Brewing's XX Mountainberry Double Wheat Ale was recognized as Best of the Northwest/Pacific for the Fruit Beer category.  XX Mountainberry was the 2008 summer release from Grand Teton Brewing's renowned Cellar Reserve series. 
 
Over the last few years, Bitch Creek ESB has become dominant at the highest level of beer competitions.  This year alone, it has been awarded and recognized at the World Beer Cup, North American Brewers Awards and the most prestigious Great American Beer Festival.  To win consistently at this level requires a truly superior brew.
 
Bitch Creek ESB perfectly balances big malt sweetness and robust hop flavor for a full-bodied, satisfying mahogany ale.  Like the creek for which it's named, Bitch Creek ESB is complex, full of character and not for the timid.
 
The success of Bitch Creek has not gone unnoticed.  Record numbers of beer drinkers have been calling, visiting and emailing the brewery wanting more distribution.  Many have gotten their wish fulfilled this year!  This summer alone Grand Teton Brewing Co. has added distributors in New York, Idaho, Wisconsin, Washington, Oregon, Arizona, Missouri and Kansas. Grand Teton Brewing has even released a Double Bitch Creek in its renowned Cellar Reserve Series of beers. 
 
Celebrating 20 years this year, Grand Teton Brewing Company was founded in 1988 as the first modern "micro" brewery in the state of Wyoming.  Today, founder Charlie Otto and his company are in the top 100 craft breweries in North America.  Premium microbrews include the award-winning Bitch Creek ESB, Sweetgrass IPA, Workhorse Wheat and the favorites of the Yellowstone and Grand Teton National Parks, Old Faithful Ale (pale golden), Au Naturale (organic blonde ale) and Teton Ale (amber).  From their production facility in Victor, Idaho, Grand Teton Brewing Company beers are hand-crafted from only the finest ingredients, including locally-grown grains and pure Teton mountain spring water.  GTBC is a green company utilizing bio-diesel and feeding local farmer's cattle with spent grain from the brew kettle.  Discriminating beer drinkers can find their favorite GTBC brews on tap and in bottles throughout Idaho, Wyoming, Montana, Utah, California, Colorado, Wisconsin, Arizona, Kansas, Missouri, Washington and Oregon, with limited distribution in New York and Minnesota!
---