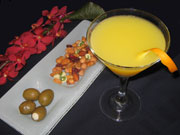 BIRD OF PARADISE MARTINI
THE ISLAND HOTEL, Newport, California
The recipe is as follows:
1oz Charbay Blood Orange Vodka
1oz Apricot Brandy
Top off with Orange & Pineapple Juices
Shake with ice and strain into chilled martini glass.
Garnish with an orange twist.
---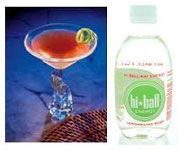 Cosmic Hi*Ball
3/4 of Hi*Ball (lemon-lime)
1 1/2 ounces of Vodka
3/4 Cranberry Juice (can even try white cranberry)
1 ounce of fresh lime juice
---
Southern California Brewery Expands Retail Operation
Offers Plastic Bottled Craft Beer at Major Retail Chain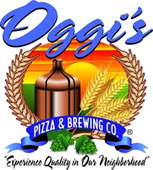 Oggi's Pizza and Brewing Co. is expanding their product line with the launch of their award wining micro-brewed beer, California Gold, in individual plastic bottles. The 16 oz plastic bottles of California Gold will go on sale Wednesday March 29th at San Diego area Costco locations for a limited time only. Costco locations include Santee, Temecula, Vista, Mission Valley, Escondido and Carmel Mountain Ranch. The bottles will also initially be available at Petco Park in San Diego as well as various Southern California golf courses. Oggi's chose to limit the initial release of the product to test its buoyancy in the micro-brewed beer market as it is the first microbrew available in a plastic bottle. The California Gold brand is an exemplary craft beer that has won numerous accolades in recent years including a Gold medal at the Great American Beer Festival, a significant honor in the micro-brewed beer industry.
About Oggi's Pizza and Brewing Company Oggi's Pizza and Brewing Company serves the best pizza in town, fresh salads, delicious pasta, healthy sandwiches, burgers and award-winning microbrews, all with a fun and entertaining ambiance. Come Experience Quality in Our Neighborhood, Oggi's Pizza and Brewing Co.
Website: http://www.oggis.com